Meet the Cast of  The Jungle Book!
By Erin
*I was invited as a guest of Disney to the press junket for purposes of this post. All thoughts & Opinions remain my own*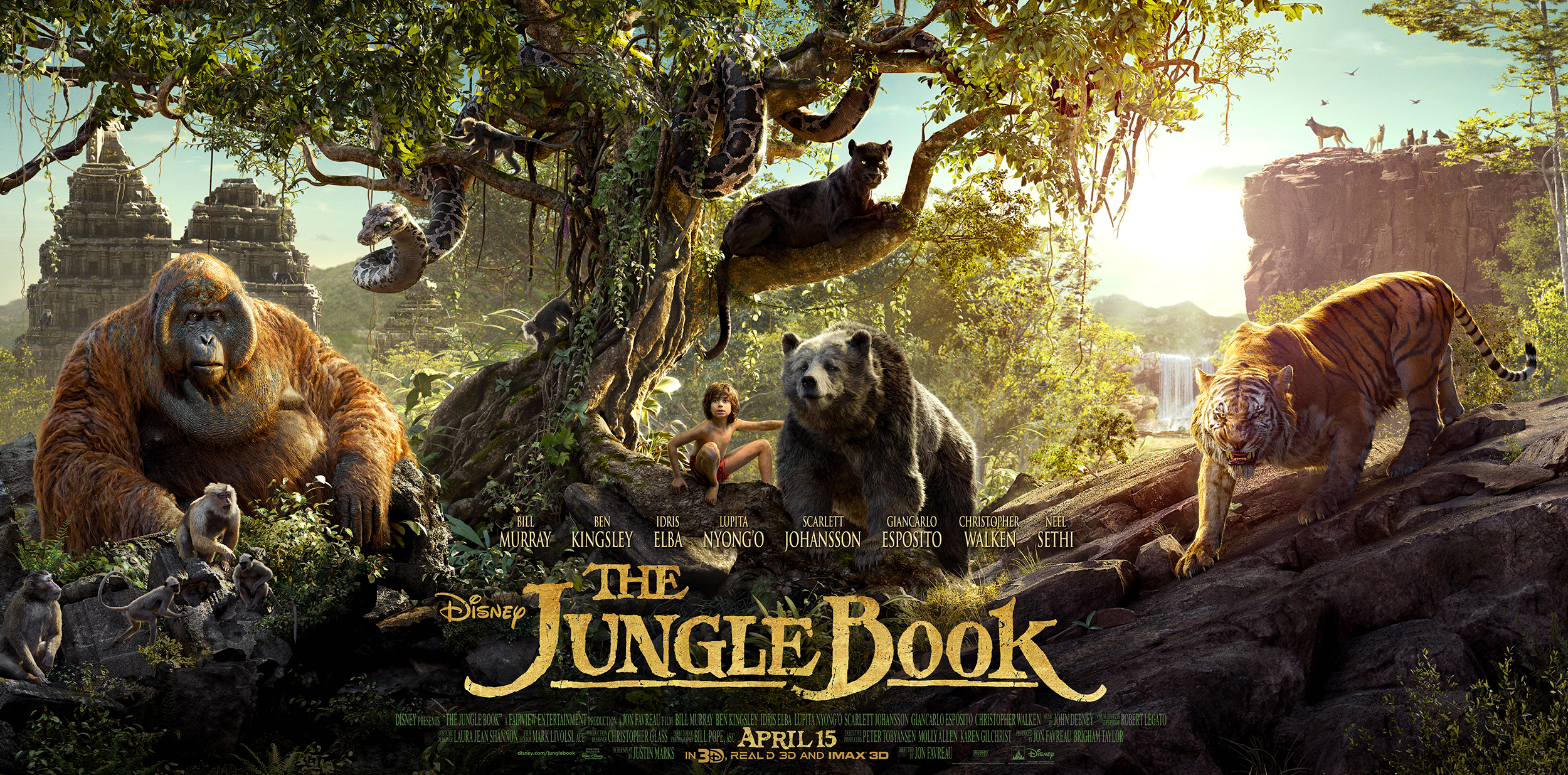 "Many strange tales are told of this Jungle. But none so strange as the tale of the cub we called Mowgli …" ~ Bagheera
Can you believe that it has already been 100 years since the original book and 50 years from the first movie being produced? That's how classic and lovable this movie is and soon you will be able to experience this hit story in a whole new way! A little more than a week ago, Disney held the press junket for Jungle Book, which is the latest soon-to-be-released live action movie. In attendance were the cast, director and producer who joined us to answer questions and to let us in on what it was like to be a part of Disney's remake of the original animated movie. An entire world and all the animal characters were created entirely as CGI. None of the jungle or the animals you see in this film are real. No matter how hard that may be to believe, it's true. So what did we learn at the junket? Here's who was there:
·         Jon Favreau (Director)  
·         Neel Sethi ("Mowgli")
·         Sir Ben Kingsley (voice of "Bagheera")
·         Lupita Nyong'o (voice of "Raksha")
·         Giancarlo Esposito (voice of "Akela")
·         Brigham Taylor (Producer)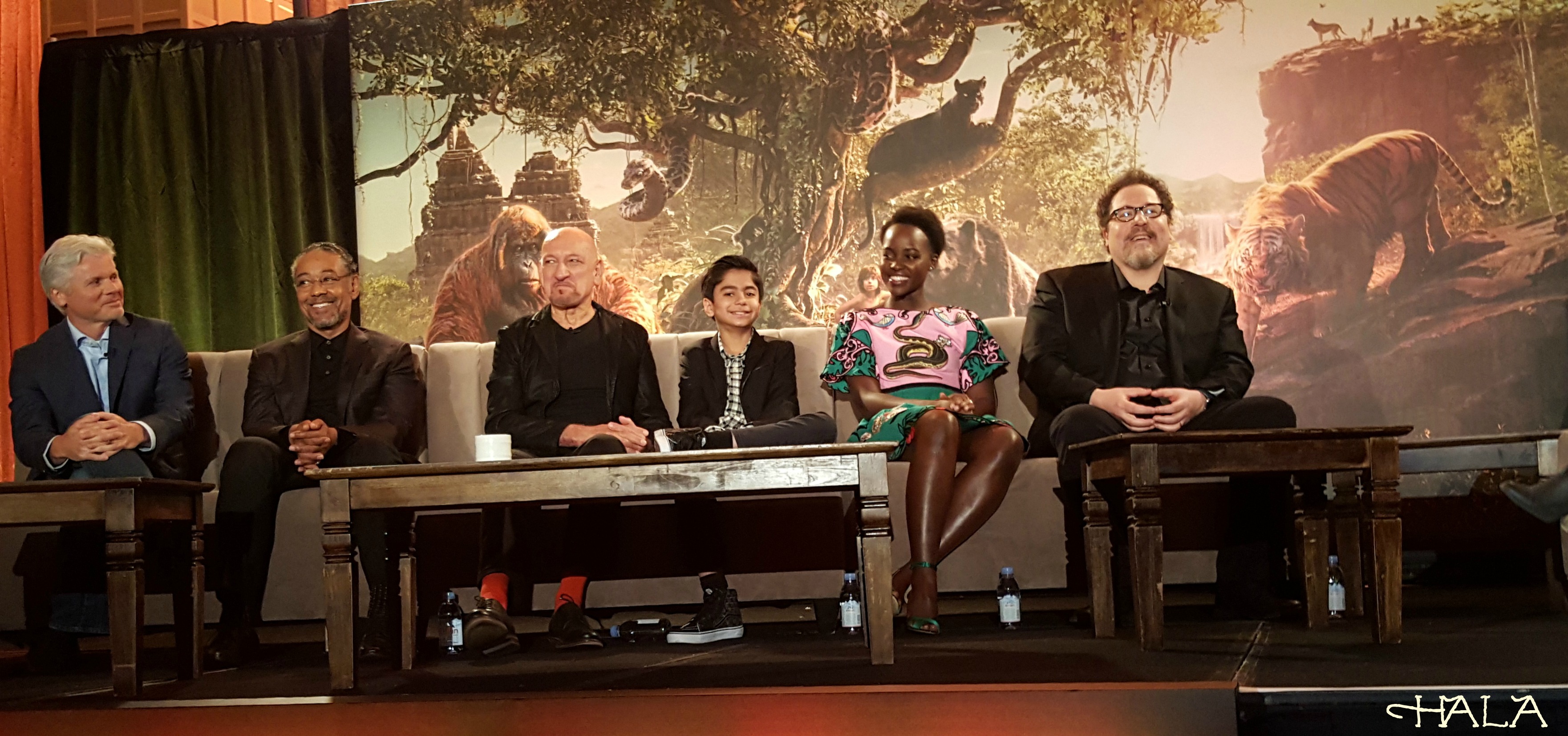 As everyone stepped onto the stage, Lupita's dress stole everyone's attention. Look at the snake, those sparkles and the shoes to match! So unique and just perfect for the Jungle Book. Here are some of the fun facts that were discussed during this press conference.
*This was Lupita's first voice over roll and she was attracted to it because Raksha is the eternal mother and she chooses to take care of this creature who is not one of her own, yet takes care of him as though we was.
*Giancarlo read the book as a child, which really made a difference to him. "It allowed me to dream and dream big. To have courage. To have connection. After seeing the movie, it allowed me to understand how we create relationships with each other. And how those relationships are things that we can hold onto. Not much that's material that we can really hold onto."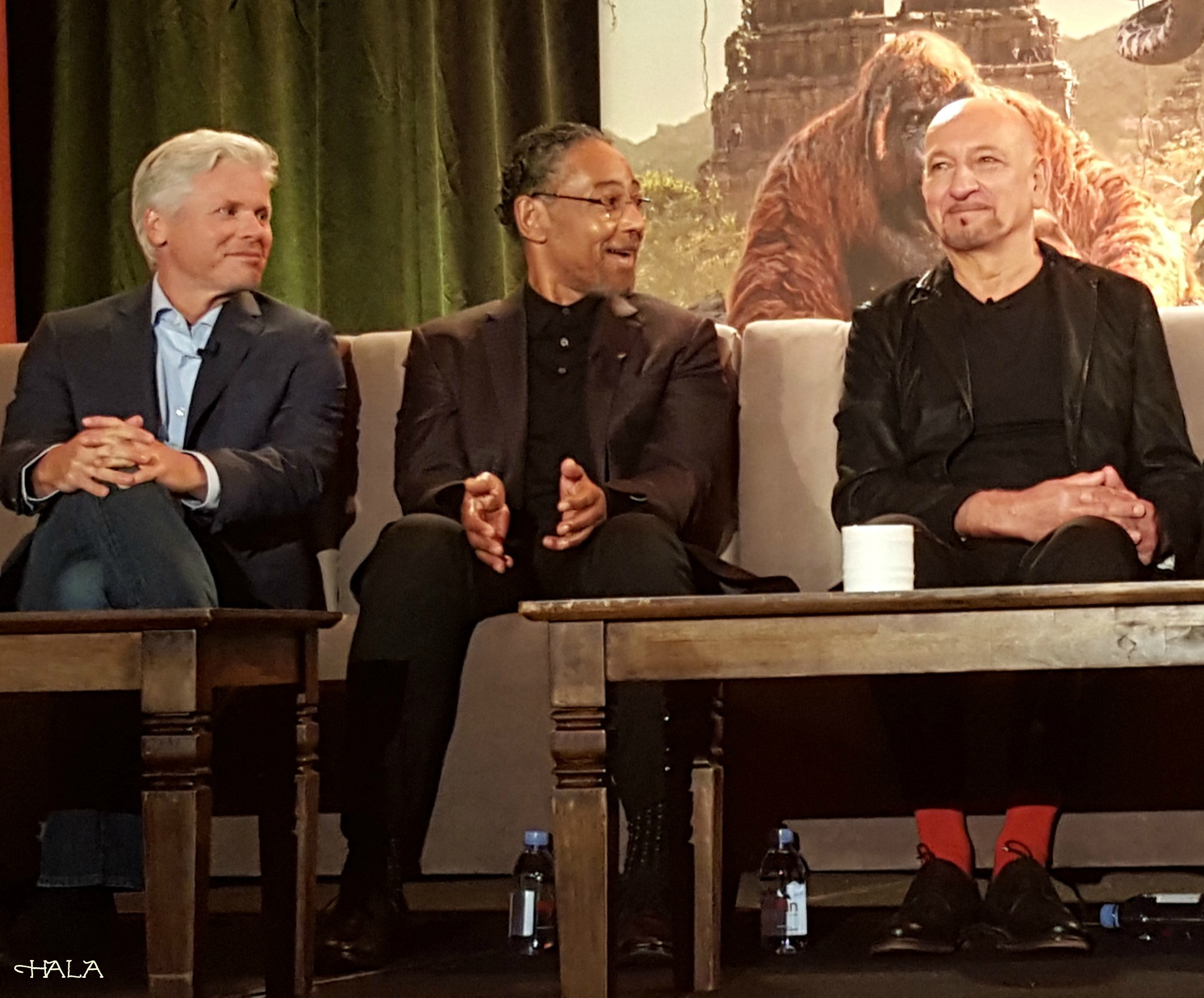 *Favreau shared about his enthusiasm to create this film as he was asked why this movie at this time. "I was compelled with the idea of what can be done with visual effects now, I was also very impressed with films like Planet of the Apes, Avatar, Life of Pi and specifically what was done in Gravity, where the principle photography was treated like an element of an effects piece. It became a big puzzle and after thinking about it, I had a take on it, and when we all discussed it, everyone thought it sounded really cool. 100 years ago was the book, 50 years ago was the animated film, and now it's time to update this joy for a new generation."
*Sir Ben Kingsley made the realization that Bagherra is Kipling. "I realized much later that I actually am playing Kipling. That Bagheera is Rudyard Kipling." Kingsley went on to share with us that "Tragically, Kipling lost his only son in World War I, in the Battle of Loos in 1915. And we were talking about coincidences and how there's some kind of benign matrix in which we're all mixing here and it's definitely the spirit of Kipling."
* Stunt doubles? Neel said that he really didn't need a stunt double as he was only 3-4 feet off the ground at any one time, with the rest of the scenery computer-generated. Jon Favreau also shared with us how they had to work with Neel with his movements to make sure that they fit into the scene with the non-human roles.  Neel explained to us that he was able to use his baseball experience as inspiration to run in a particular scene . He would make actions as if he were stealing a base.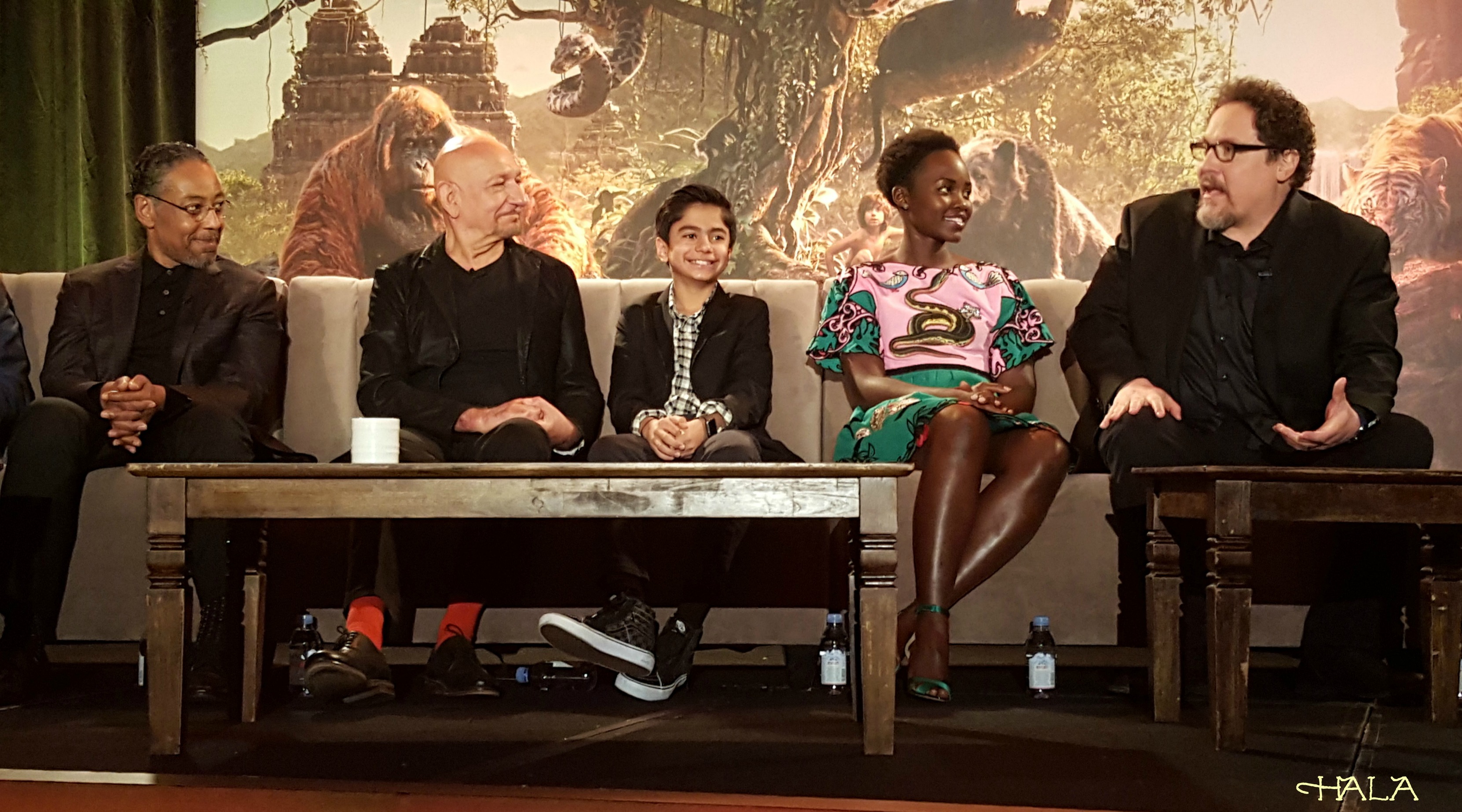 A few other FUN Facts about The Jungle Book!
1. Inspired by Walt – Disney's 1967 animated film, "The Jungle Book," was the last film that Walt Disney oversaw. He passed away in 1966, the year before the film's release. Director Jon Favreau was inspired by more than the 1967 movie. "When I think about Disney's legacy, I relate to Walt's original dream," he says. "Walt Disney's work has influenced my work. He was considered high-tech for the time. He was the first person who locked soundtrack with picture, so the characters were perfectly choreographed to the musical score—something that absolutely blew people's minds. Disney was on the cutting edge of technology." 
2. Creating the Jungle– Artists digitally built most of the jungle environment that appears in the film, including the moss, bark, rock, water, grass, trees, leaves that were all inspired by their real-life counterparts in India. The virtual environment makes up 80 percent of the film frame 100 percent of the time.
3. Got Honey?– There is A LOT of honey in this film and Mowgli deals with a lot of it in "The Jungle Book." The sweet stuff proved challenging for filmmakers, who wanted it to look authentic—yet still appealing. Color and viscosity had to be considered, as well as how to make the honeycomb it comes in.
Jungle Book ROARS into theaters this Friday, April 15th, 2016!
Like THE JUNGLE BOOK on Facebook: https://www.facebook.com/DisneyJungleBook
 Follow THE JUNGLE BOOK on Twitter: https://twitter.com/TheJungleBook
Follow THE JUNGLE BOOK on Instagram: https://instagram.com/disneythejunglebook