Eddie the Eagle
By Erin
*I attended as media for purposes of this post*

Did you ever have a childhood dream that everyone around you thought you were crazy for? I know I have. Eddie the Eagle was inspired by true events of one child's "crazy" dream. A feel-good story about Michael "Eddie" Edwards (Taron Egerton), who is an unlikely but very courageous British ski-jumper who never stopped believing in himself – even when an entire nation was counting him out as one big joke.  After some major coaxing, he gets some help from a rebellious yet charismatic coach (Hugh Jackman) and Eddie takes the challenge  head on and wins the hearts of sports fans around the world by making an improbable and historic showing at the 1988 Calgary Winter Olympics.  From the producers of Kingsman: The Secret Service, Eddie the Eagle stars Taron Egerton as Eddie, the loveable underdog with a never say die attitude.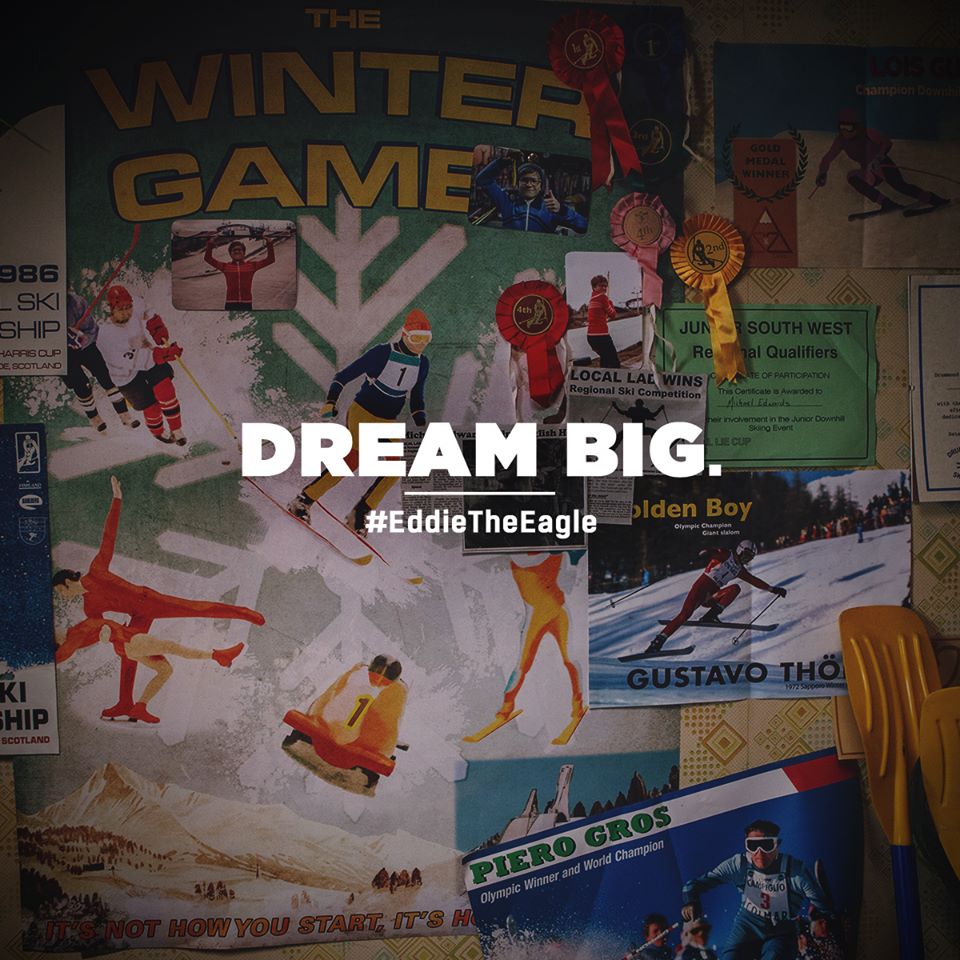 After viewing the film, I had the chance to interview both Hugh Jackman and Taron Egerton about their parts in Eddie the Eagle. A truly inspirational story, I was curious to know what drew in both actors into this story.
Hugh Jackman told us that he always loved the story. He was just 19 when Eddie  jumped in Australia and was captivated by him, he became a folk hero in Australia. "It taps into everybody's desire to find the thing they love, to overcome whatever obstacles they are going to overcome to do it and as a parent now, I watch that movie and I am so thrilled my kids are seeing a movie that finally says you don't actually have to win to be a winner.  You have to give with your heart, you have to give it all you got, and you got to love it.  That's it.  It's okay.  That's enough.  You don't actually have to be LeBron James, you can be the school teacher down the road and be a winner.  You know what I mean?  That's what I love about it."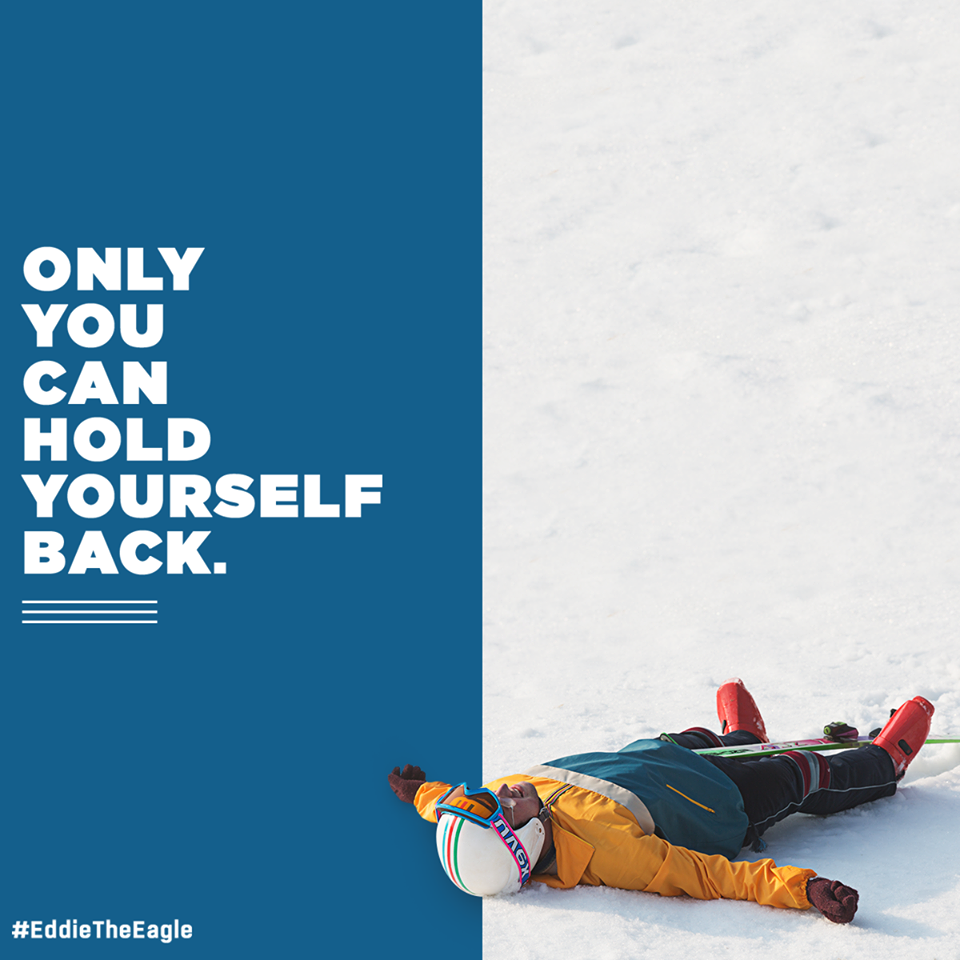 Taron Egerton liked the challenge that the roll presented, in terms of acting and he is a big fan of Hugh and Fletcher. "I was a huge fan of Dexter Fletcher our director.  His movies are brilliant.  Matthew Vaughn [producer] who I did Kingsman with and of course Hugh, to work with someone who I admire so much was a great opportunity, it's one of the best decisions I've ever made."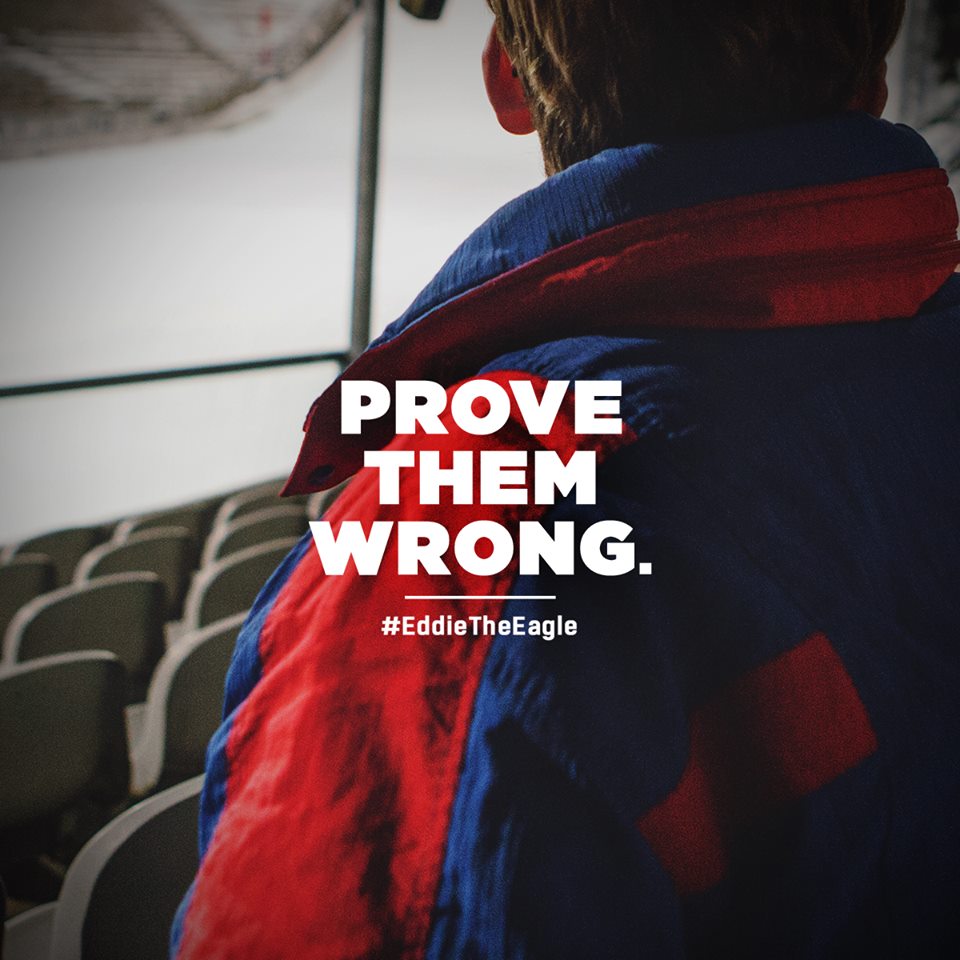 Since the movie is inspired by a true story did they get to meet the real Eddie?
Yes! Of course! 😉
They had the opportunity to meet the real life Eddie. Both actors were delighted at the chance to meet with this inspirational athlete. Egerton told us  that he's quite an amazing guy to hear speak and was a very inspiring, engaging chap. They both also got to view the film for the first time with Eddie. Egerton was even sitting right next to him, nervous about if he would like the film or not! Egerton shared with us,"I was shaking and wiping my eyes.  That is pretty brutal, but he loved it.  He cried, he brought his friends and his family.  Imagine how nervous you would be watching your film." Jackman was happy to add, "I was worried when he was crying at the end of the film, but no, he loved it, he absolutely loved it.  It was fantastic."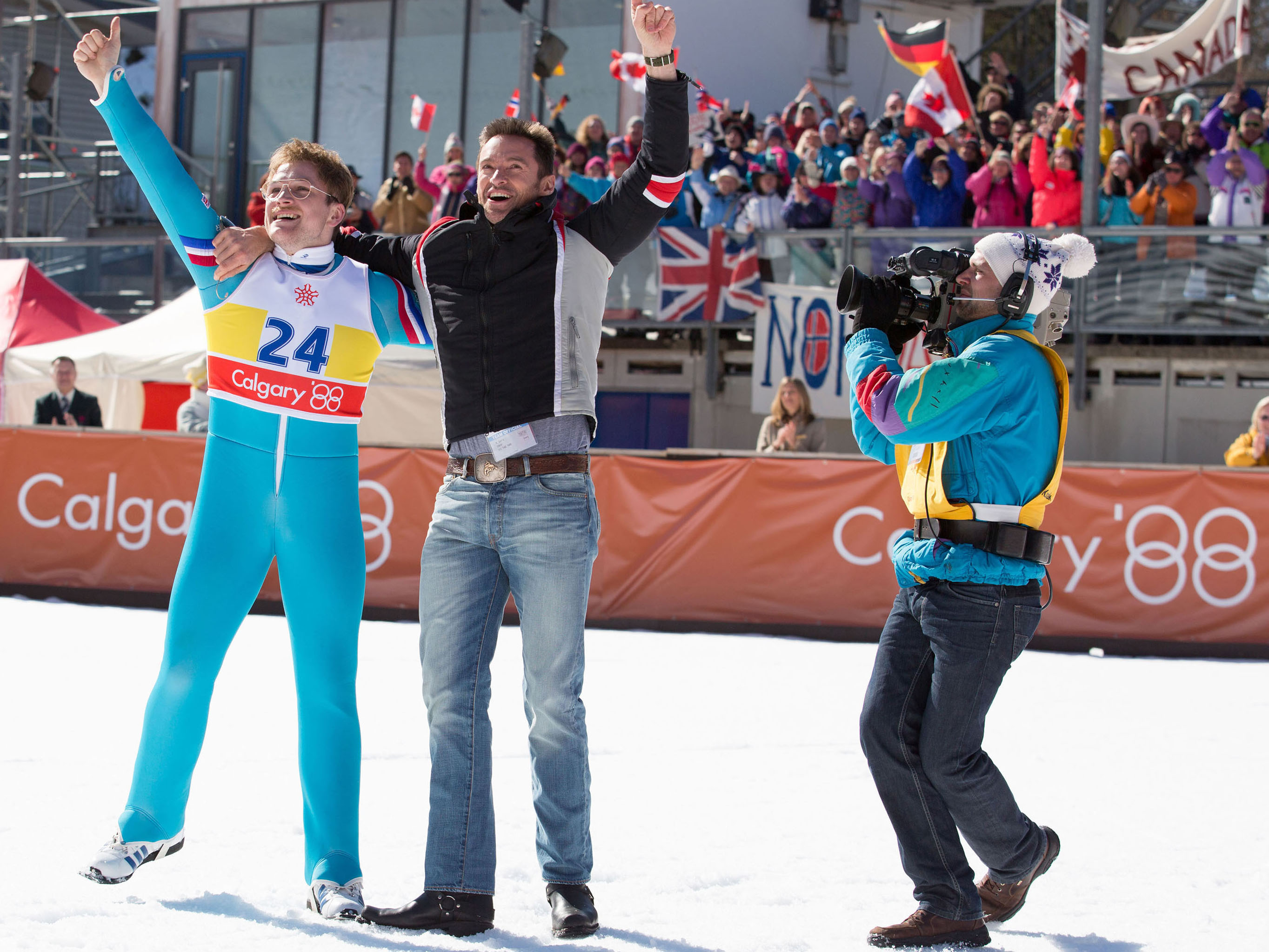 After chatting with the stars of the film, we took a group shot. It was a real pleasure getting to learn more and gain some more insight about the characters that they play and the all around story of how this film came to be. It was a very moving and inspirational experience. So, don't EVER give up on your dreams!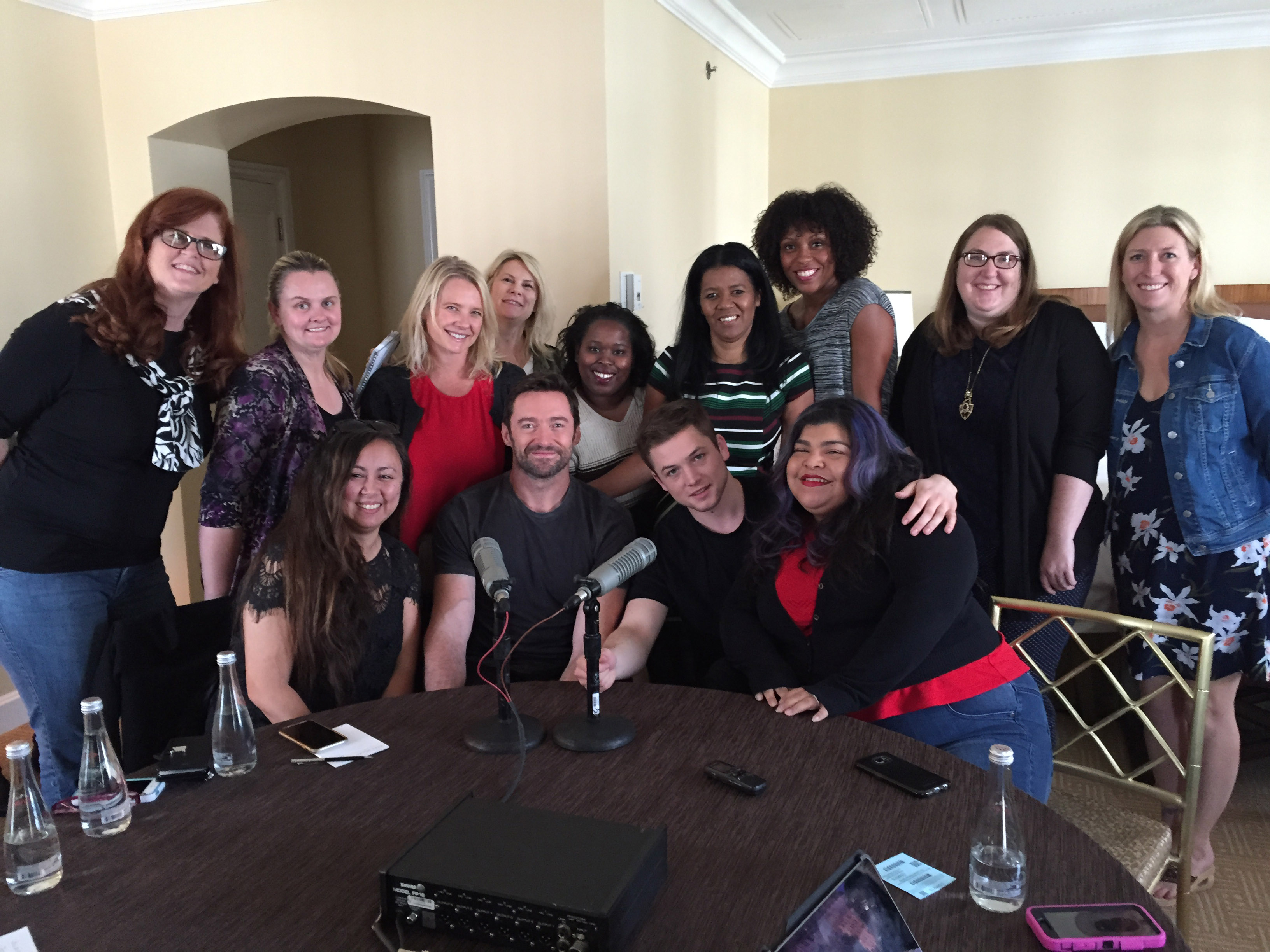 Make sure you don't miss out on this one! Soaring into theaters February 26th!!
Eddie the Eagle
Visit the Official Site
Like 'Eddie the Eagle' on Facebook