Premiering This Week: Cavalia's Odysseo!
By Erin
Premiering this week, it's almost time for Odysseo! Wednesday evening is almost here which is when it will be show time for Cavalia's Odysseo! The horses arrived last week after their luxurious 10 day vacation down near San Diego. I was lucky enough to catch some of the horses arriving and get a behind the scenes look at the preparation that has been going on to get this magical show ready for all of us to see! It has been 3 years since I last saw the show when it was here in Burbank and  I cannot wait to share it with some of my most horse crazy friends here in Orange County!
So come take a look at all the work that has been going on to get the stage and the horses show ready!
Getting the footing for the stage ready is a lot of work! We also got a close-up look at the 18 ton Merry-Go-Round!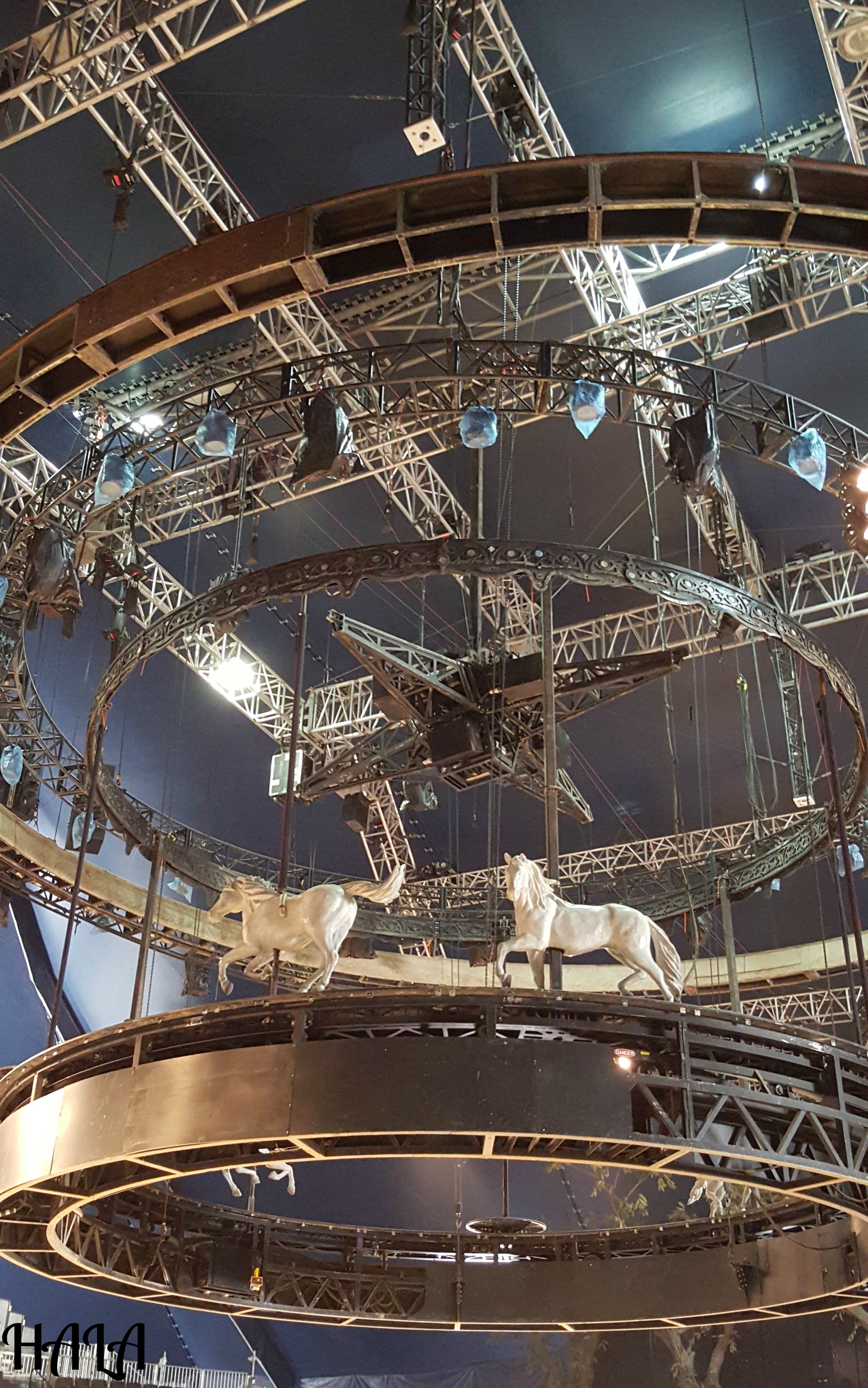 The Merry-Go-Round being lifted off the ground.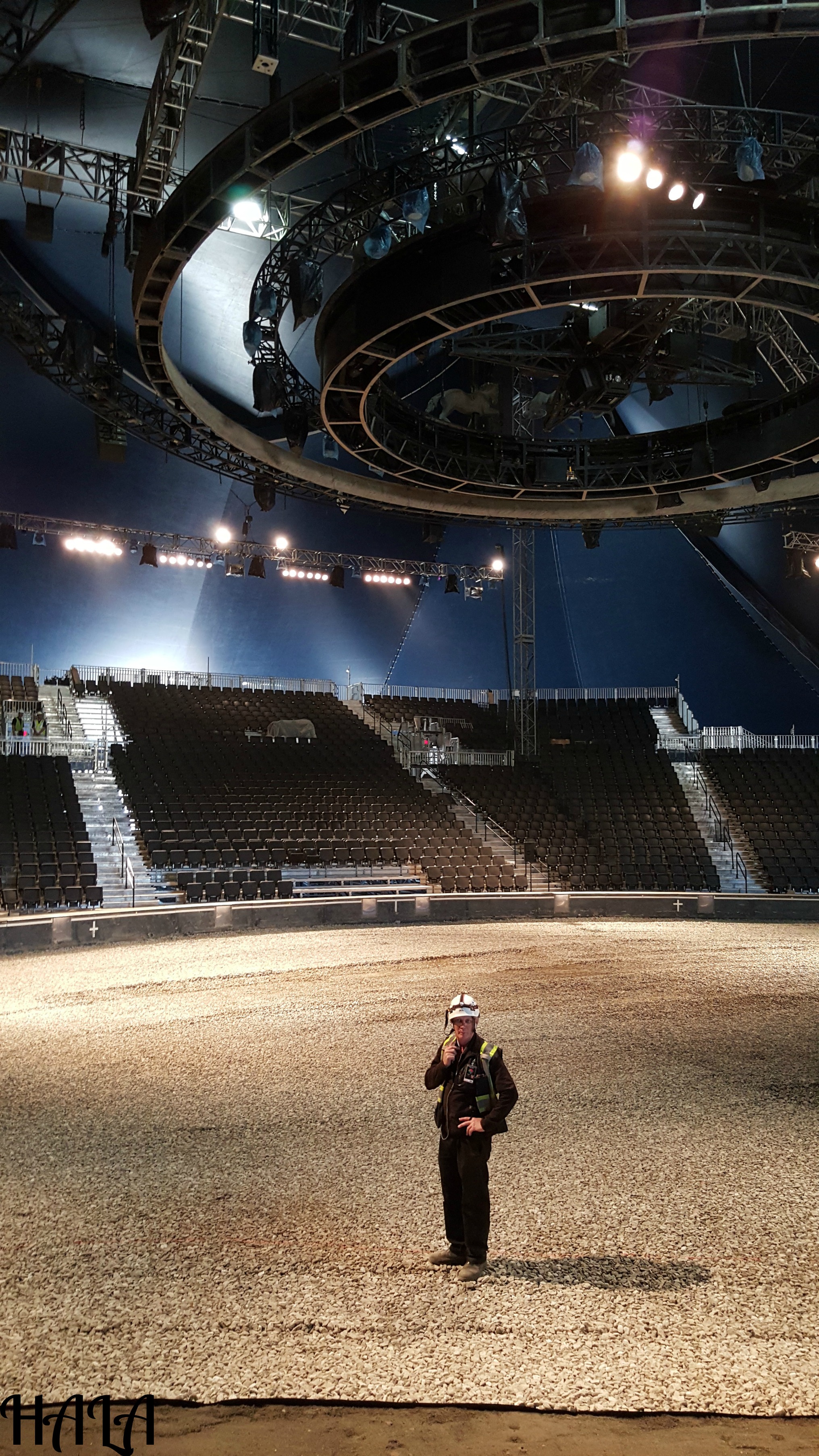 Standing on the 3-story high hill. Just imagine, all of these seats will be filled with people in just another day!
Then it was off to see the horses! Boy, did they make an entrance, red carpet and all for these super stars!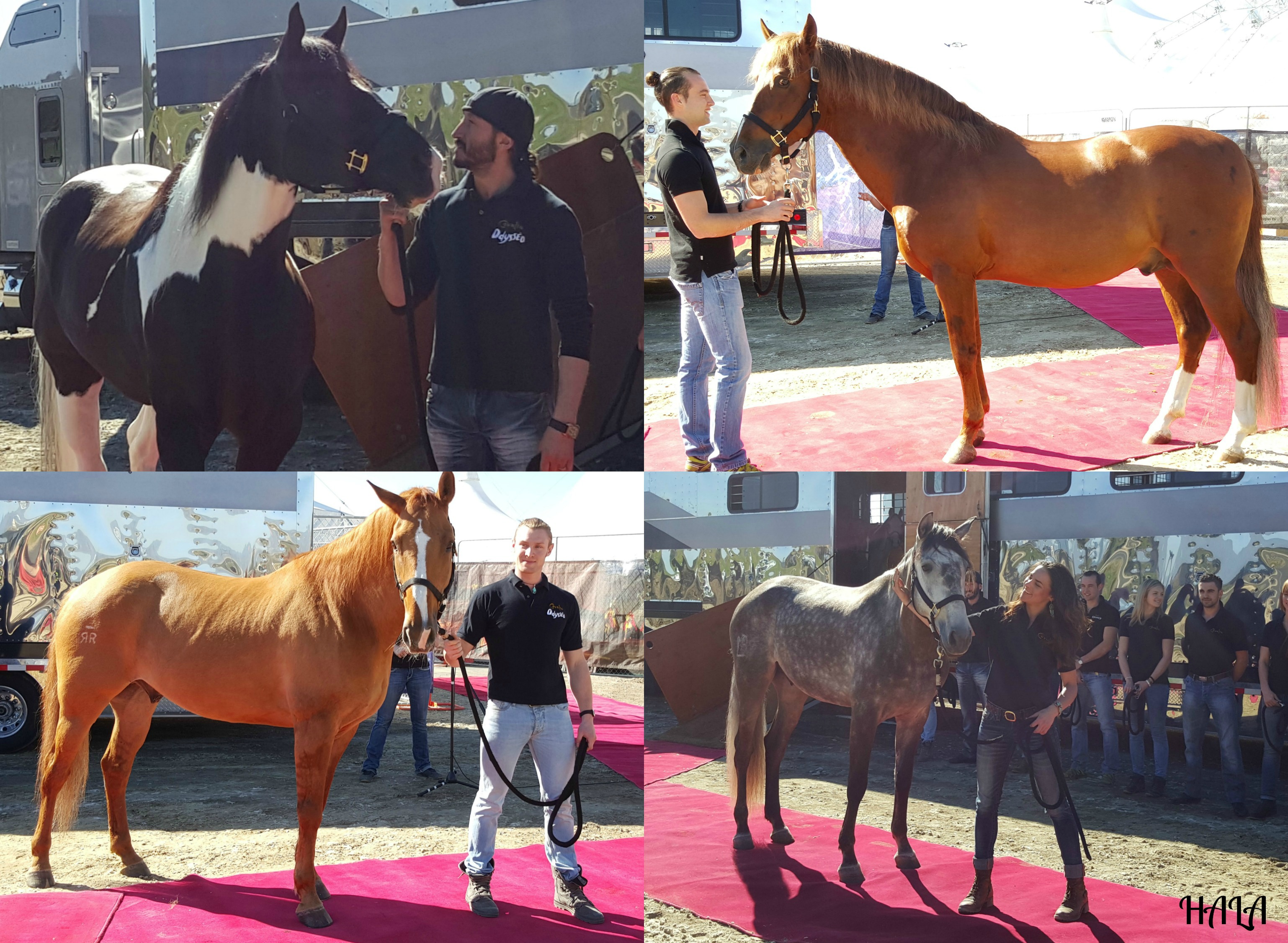 What kinds of horses does Odysseo have? Some of the breeds that make up the Odysseo herd include:
Arabian
Holsteiner
Lipizzan
Lusitano
Mustang
Paint Horse
Portuguese Cross
Quarter Horse
Selle Français
Spanish Purebred (P.R.E.) and Warmblood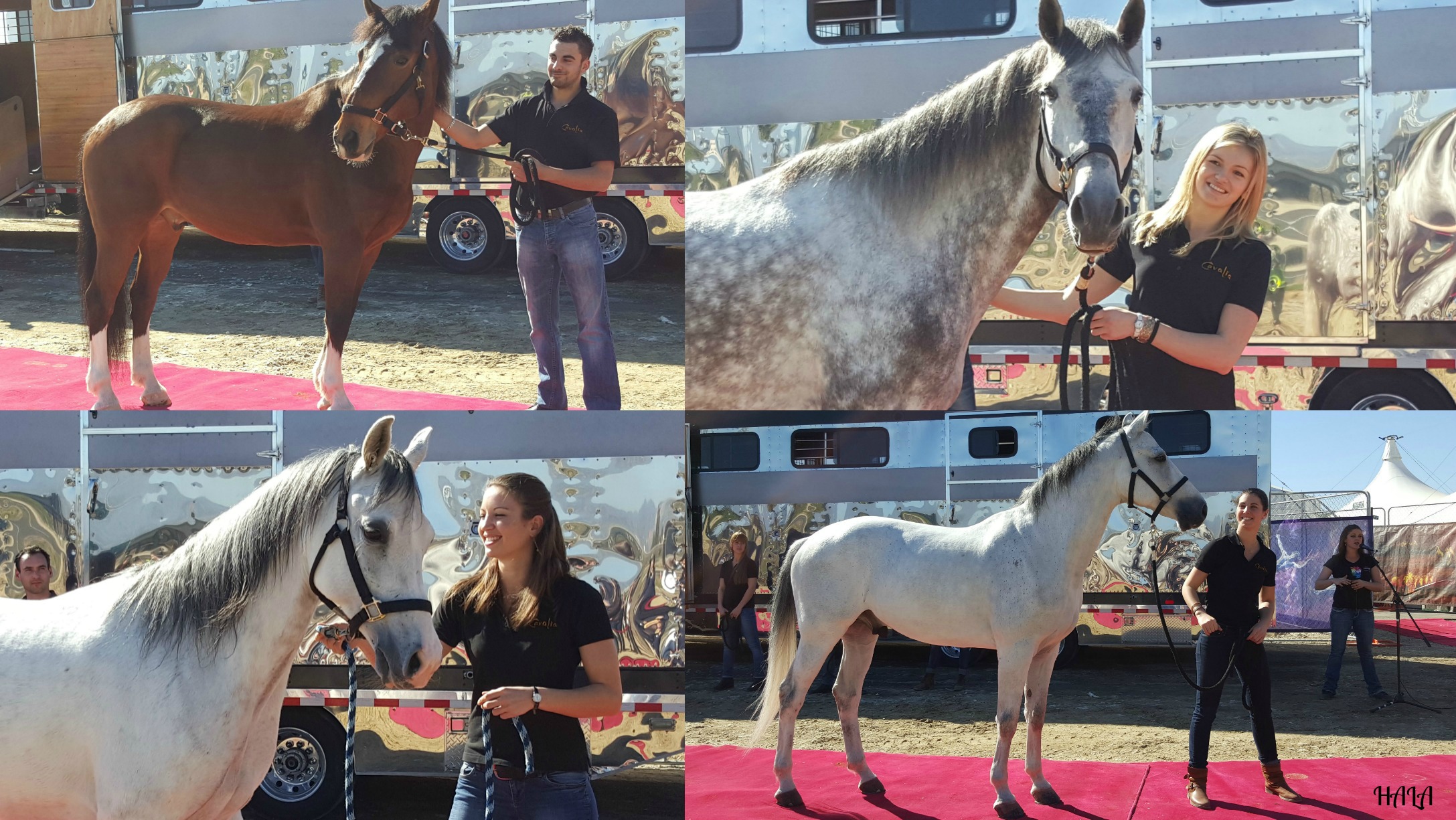 Once the horses were all settled in, we were all amazed as Elise Verdoncq demonstrated the art of liberty training for us with her majestic and stunning Arabian horses.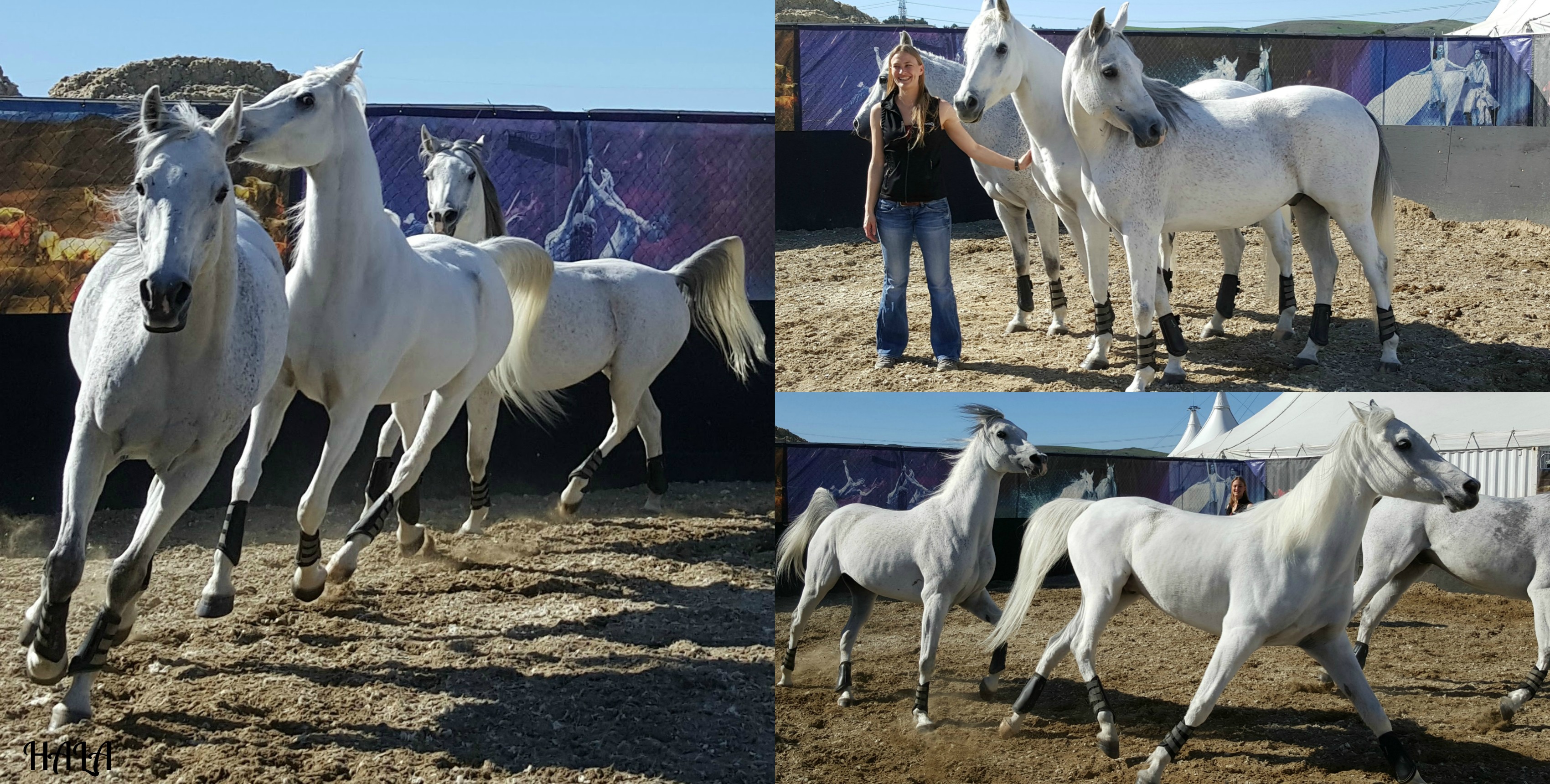 After all that hard work, the horses went back to the barn to rest and to be pampered. We got to follow them in and see all the action that happens here.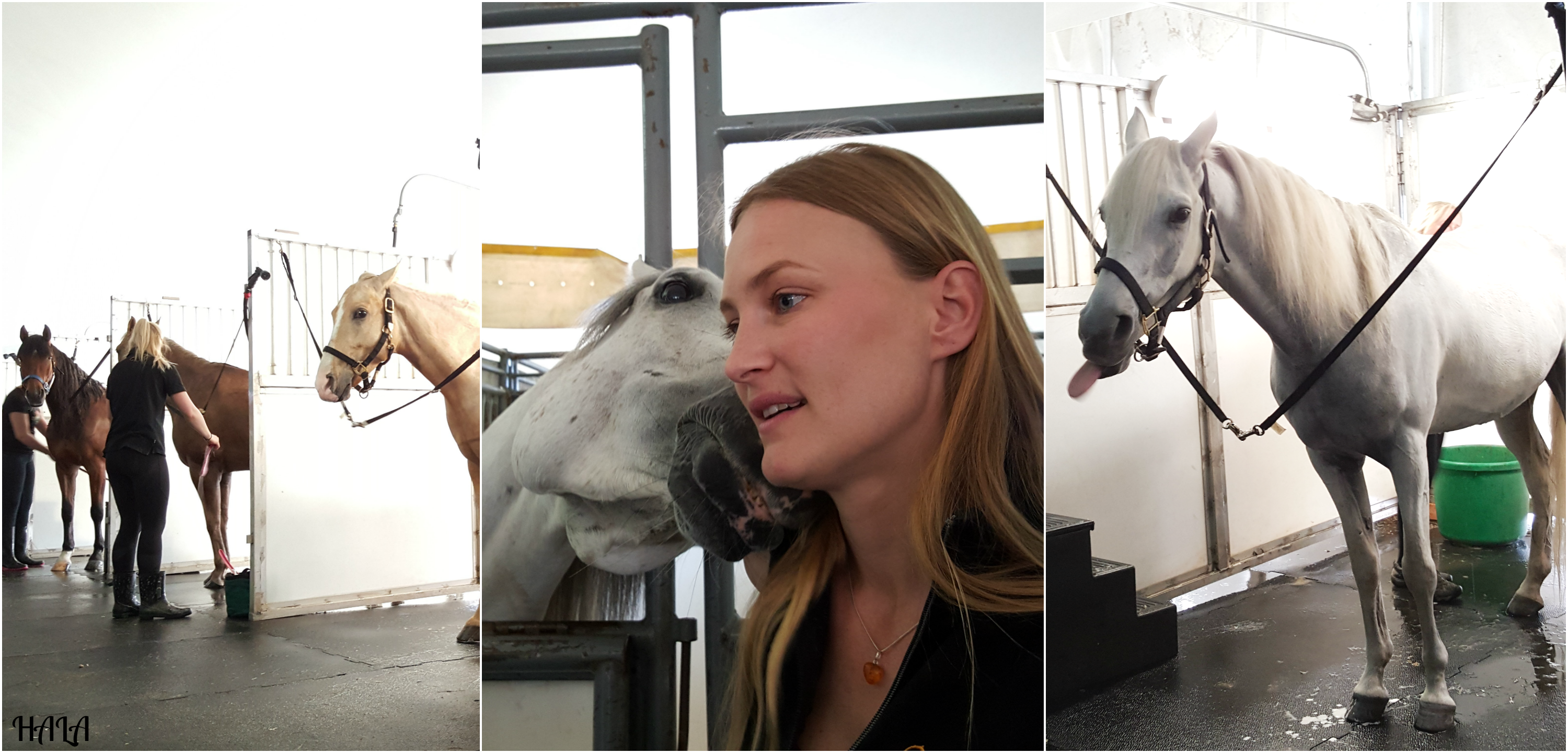 I love spending time in the barn. This is where you can really see the different personalities of the horses shine. On the right you can totally tell what that guy thinks about having to have a bath! 😉 Frosty in the middle, wanting all of Elise's attention. He was so funny to watch, he reminded me so much of one of the horses I take care of, Big. Just wanting and giving so much love and affection. You can truly see the passion everyone has here for their horses and the bond that they have with them.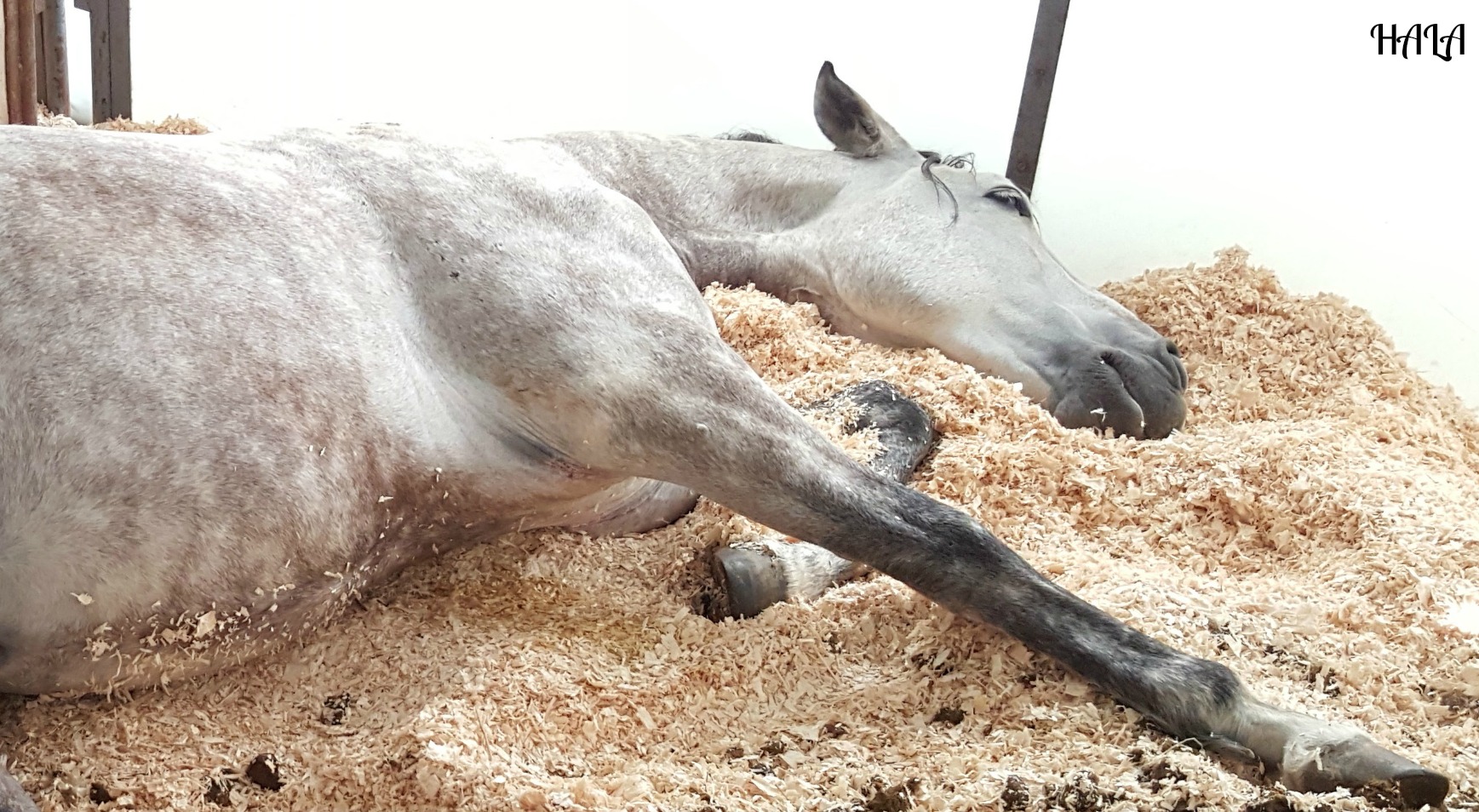 The horses love taking afternoon naps too! Gotta rest up for February 3rd when Odysseo starts up for Orange County! And look at all those comfy shavings he has to lay in. What a lucky horse!
The horses are under the care of a 20-person stable team. Trainers, veterinarians, health technicians, groomers, and a farrier create a comfortable environment for the horses and they provide daily health care, grooming, and activities.
Are you excited as I am for the show to start already? Do you have your tickets yet? If not, don't worry! The show is now running through February 28th! 🙂
The Odysseo cast and crew are excited to start the run in Orange County and to present a breathtaking theatrical experience. Audiences of all ages will enjoy an epic journey to some of the nature's greatest wonders, from the Mongolian steppes to Monument Valley, from the African savannah to Nordic glaciers, from the Sahara to Easter Island, and even to a lunar landscape, illuminated by shooting stars and brilliant nebulas.
TICKETS – Tickets are priced from $29.50 to $144.50 + applicable taxes and fees. For a memorable evening, the Rendez-Vous package offers the best seats in the house, exquisite buffet-dining before the show, open bar, desserts during intermission and an exclusive visit of the stables after the show. This unique VIP experience takes place in a tent alongside the White Big Top. The Rendez-Vous package prices range from $149.50 to $269.50 + applicable taxes and fees. Special pricing and packages also available for groups, children (2-12), juniors (13-17) and seniors (65+).
For more ticket info: Click Here

See you at the White Big Top!