Kung Fu Panda 3 Staring Jack Black as Po
By Mary Lansing
*We were invited as media to attend a sneak peek of Kung Fu Panda 3 and interview with Jack Black.*

I have to admit, by the time a popular film is on its 3rd installment, my usual question is, Will it be any good? There are definitely the ones out there that just don't have the touch by the time #3 rolls around.
So, you can imagine that when I was invited to check out Kung Fu Panda 3, a series that has yet to disappoint me, I hoped for the best that I would not be let down. But, guess what? Kung Fu Panda 3 is easily my FAVORITE of the franchise!
In part 3, we're once again taken to the world and life of Po, a panda who has been raised by his over protective father, Mr. Ping. When a strange, new panda, Li Shan (voiced by Bryan Cranston), shows up in town, we quickly learn that he is Po's biological Dad….and eager to take Po to a secret panda paradise to meet scores of hilarious new panda characters. But when the supernatural villain Kai begins to sweep across China defeating all the kung fu masters, Po must do the impossible — learn to train a village full of his fun-loving, clumsy brethren to become the ultimate band of Kung Fu Pandas!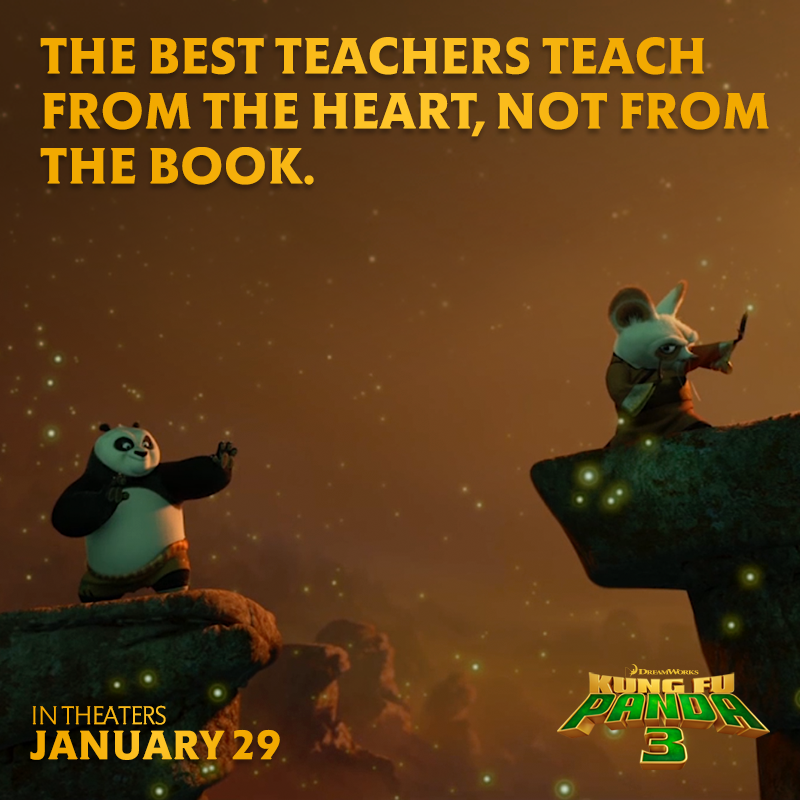 Kung Fu Panda has many layers that we do not always see in a children's film; there's the questions brought up regarding adoption, as well as Po assuming that Li Shan can explain everything there is to know in life about being a Kung Fu Warrior, since he is expected to be just that and lead everyone to peace as Kai is out to get revenge. But, what if Po's Dad cannot provide him with all that he thinks he can?
Po must face his fears and find all he needs within himself; not always what he hopes his fathers can give him.  
An element I loved to Kung Fu Panda 3 is that, we finally get to meet other panda's! When Po returns with Li Shan to the village he is from, we quickly learn with Po that "he hasn't been eating to his full potential" as he discovers with his relatives the art of eating more than ONE dumpling ball at a time!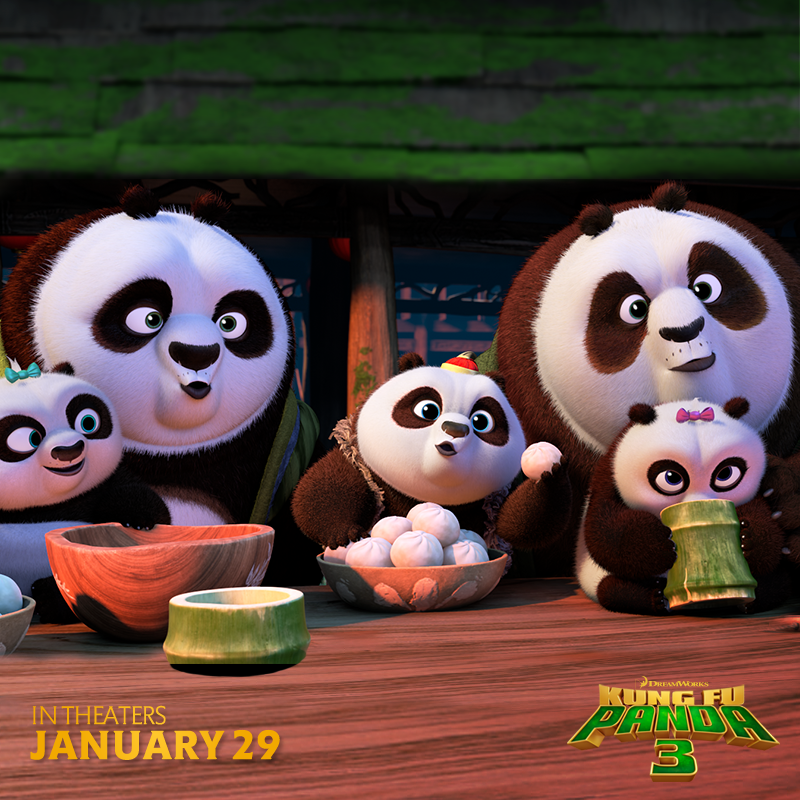 I got to sit down with Po himself, Jack Black, as well as the creative team to learn just how they keep the magic so alive with these films; what I took away most is that The Kung Fu Panda team are a family; from watching the stars children be born and grow, as well as inviting family members to voice all the supporting characters, this is a true family affair.
Directors, Jennifer Yuh, Alessandro Carloni, and Producer, Melissa Cobb, as well as screenwriters, Jonathan Aibel and Glenn Berger, are truly dedicated to creating the best films for the family; from starting from scratch with each installment (new sketches, new backgrounds, everything, since animation keeps improving), to simply asking the tough questions once the project is complete (While the end of part 2 insinuated Po could have a biological Dad out there, the writing team had no story outlined yet for Kung Fu Panda 3).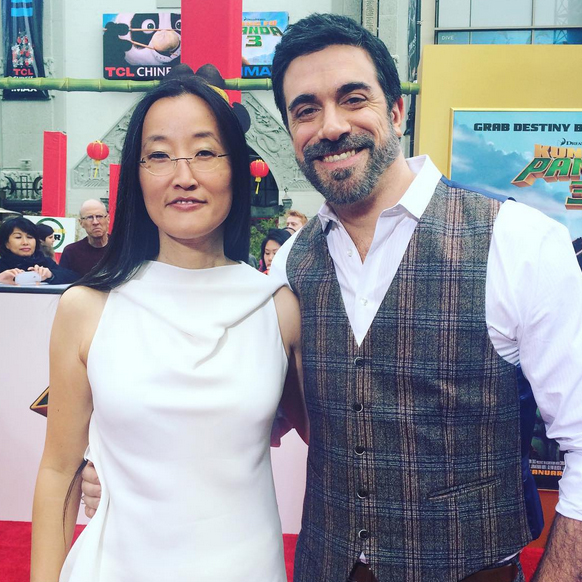 *Directors Jennifer Yuh & Alessandro Carloni.*
And, as for Black, how different is he from Po? Not too much, apparently, "I was really just being myself, you know, kind of a younger version of myself; like me minus any of the jaded 45 year old Hollywood dude.  So, it's like a teenage me, just in love with kung fu" he explained. 
Black is truly the "Chill Bro" of Hollywood; dressed down in some jeans and a flannel top, this celebrity has no ego whatsoever, and is quick to name names of his teachers and past mentors who have helped get him where he is today.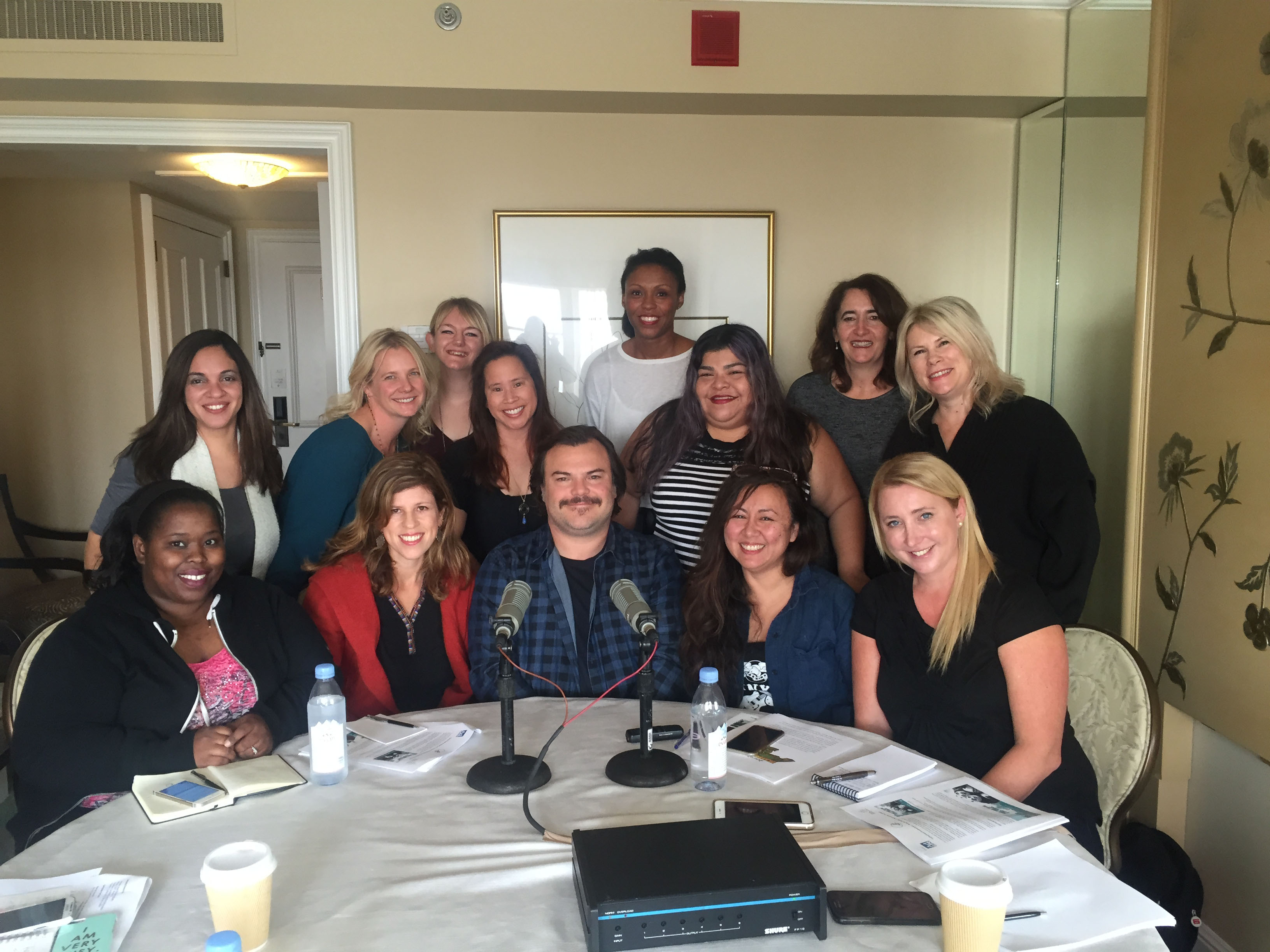 Group shot with Jack Black!
Kung Fu Panda 3 will hit theatres nationwide this Friday, January 29th. Let me know what you think of this poignant, zany film!
In Theaters on January 29th!
Follow DreamWorks Animation on Twitter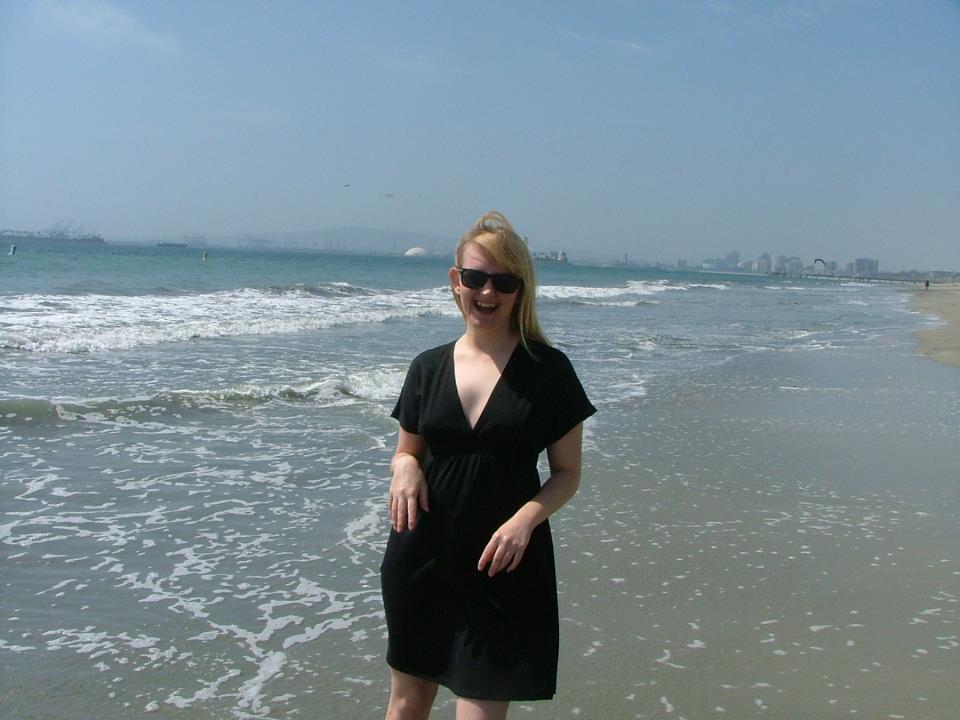 Mary Lansing is the Editor of the popular LA lifestyle and travel blog, Along Comes Mary. When she is not keeping busy with her Social Media Managing business, you can find her out exploring all Southern California has to offer, or off on a trip! Visit her on Twitter, Instagram, and Facebook.