Meet the Residents of Zootopia!
By Erin
*I was invited as a guest of Disney to the early press day of Zootopia for purposes of this post*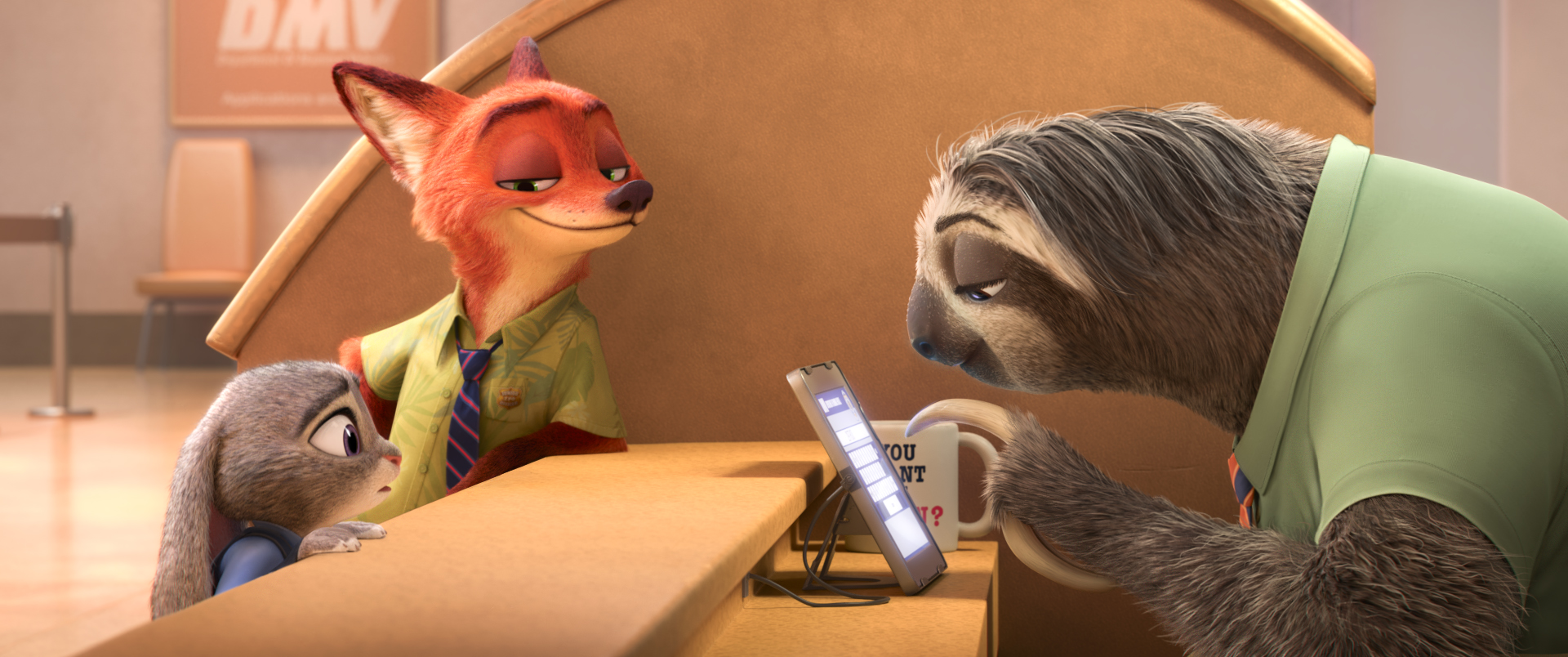 Last month I introduced you to the World of Zootopia, a city filled with different neighborhoods that celebrate the various animal cultures. So who lives here then, you're probably thinking?  Zootopia is a melting pot where animals from every environment live together—a place where no matter what you are, from the biggest elephant to the smallest shrew, you can be anything. Let's take a look then at some of the critters we will find running around in Zootopia!
Zootopia's first bunny officer Judy Hopps (voiced by Ginnifer Goodwin) is the first bunny ever to join Zootopia's police department, but is sidelined into a boring career as a meter maid as she is not as big and tough as other members on the force. Judy is determined to prove herself and she jumps at the chance to crack a case, even if it means teaming up with a con-artist fox.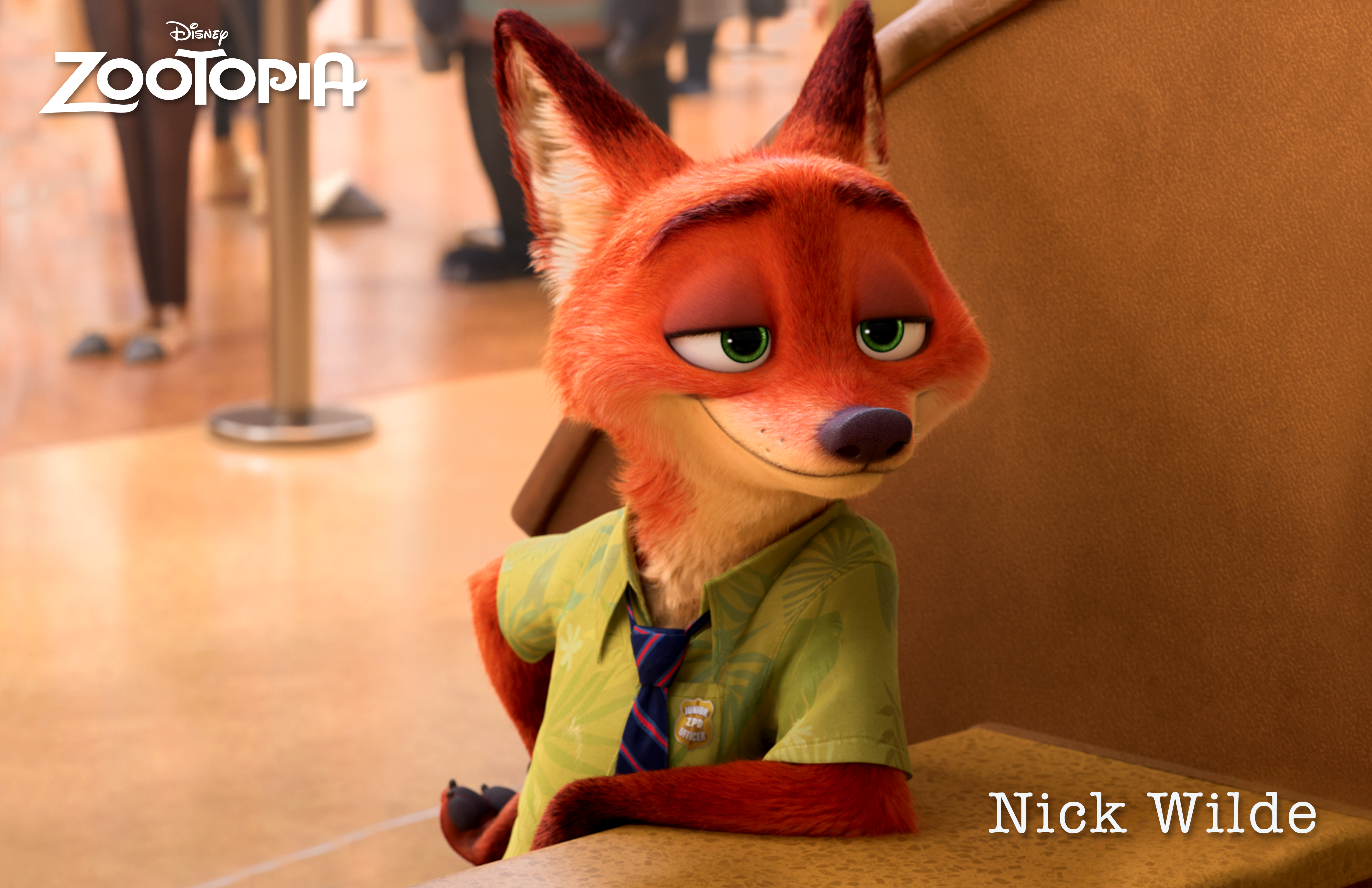 Nick Wilde
Con-artist fox Nick Wilde is voiced by Jason Bateman and is a charming, small-time, con artist fox with a big mouth and a lot of opinions. But when he gets outsmarted by a rabbit cop, he suddenly finds himself helping her solve a mystery.
International superstar Shakira is the voice of Gazelle, and performs an all-new original song, "Try Everything." Gazelle is very popular in the world of Zootopia, and has many adoring fans, including Judy Hopps and Clawhauser. She is very socially-minded and is all about acceptance and equality for all.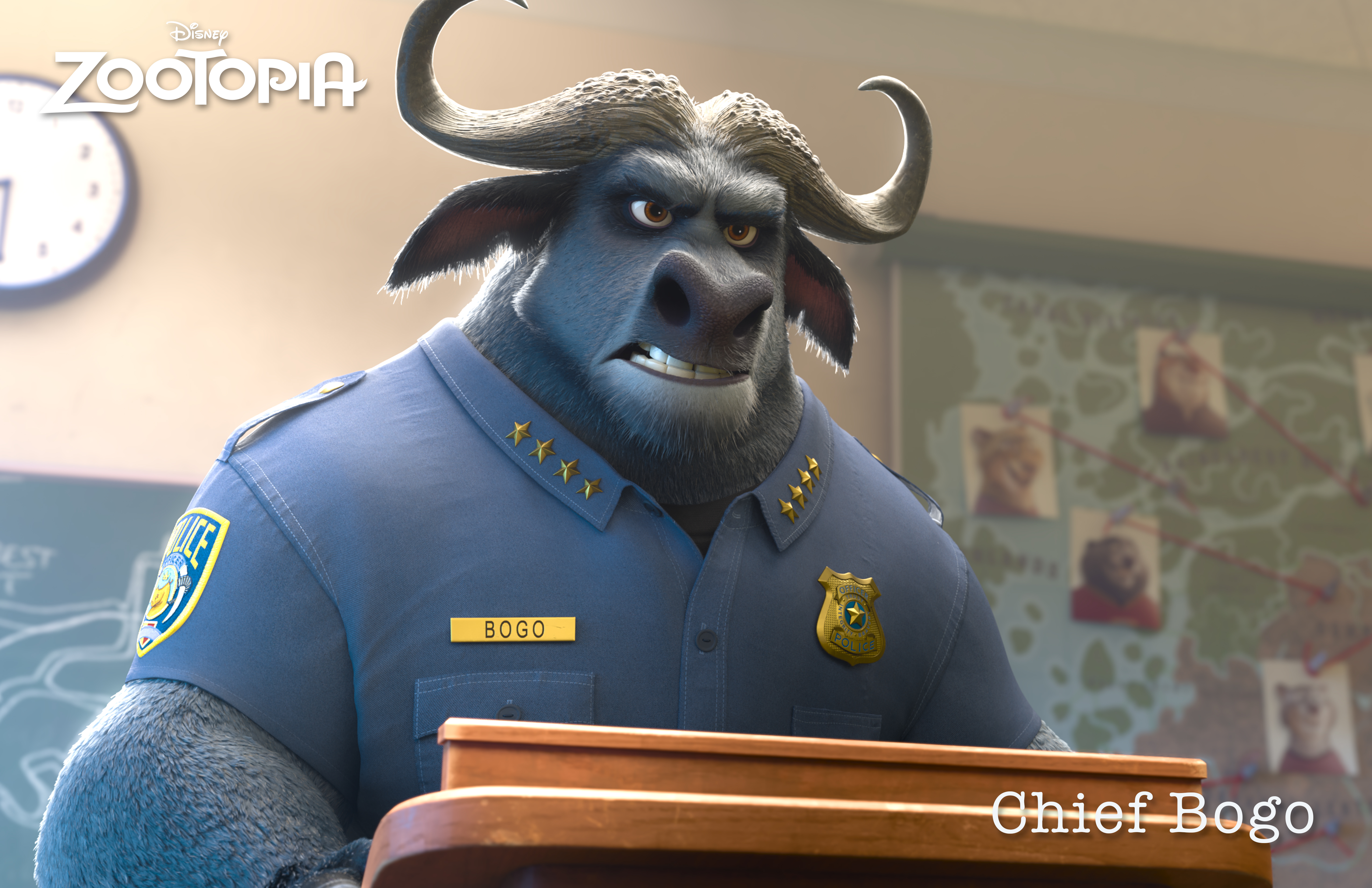 Chief Bogo
Chief Bogo is a tough cape buffalo and is head of the Zootopia Police Department. Voiced by Idris Elba, Bogo is 2,000 lbs of pure of attitude. Bogo is reluctant to add Judy Hopps, Zootopia's first bunny cop, to his squad of hardened rhinos, elephants and hippos.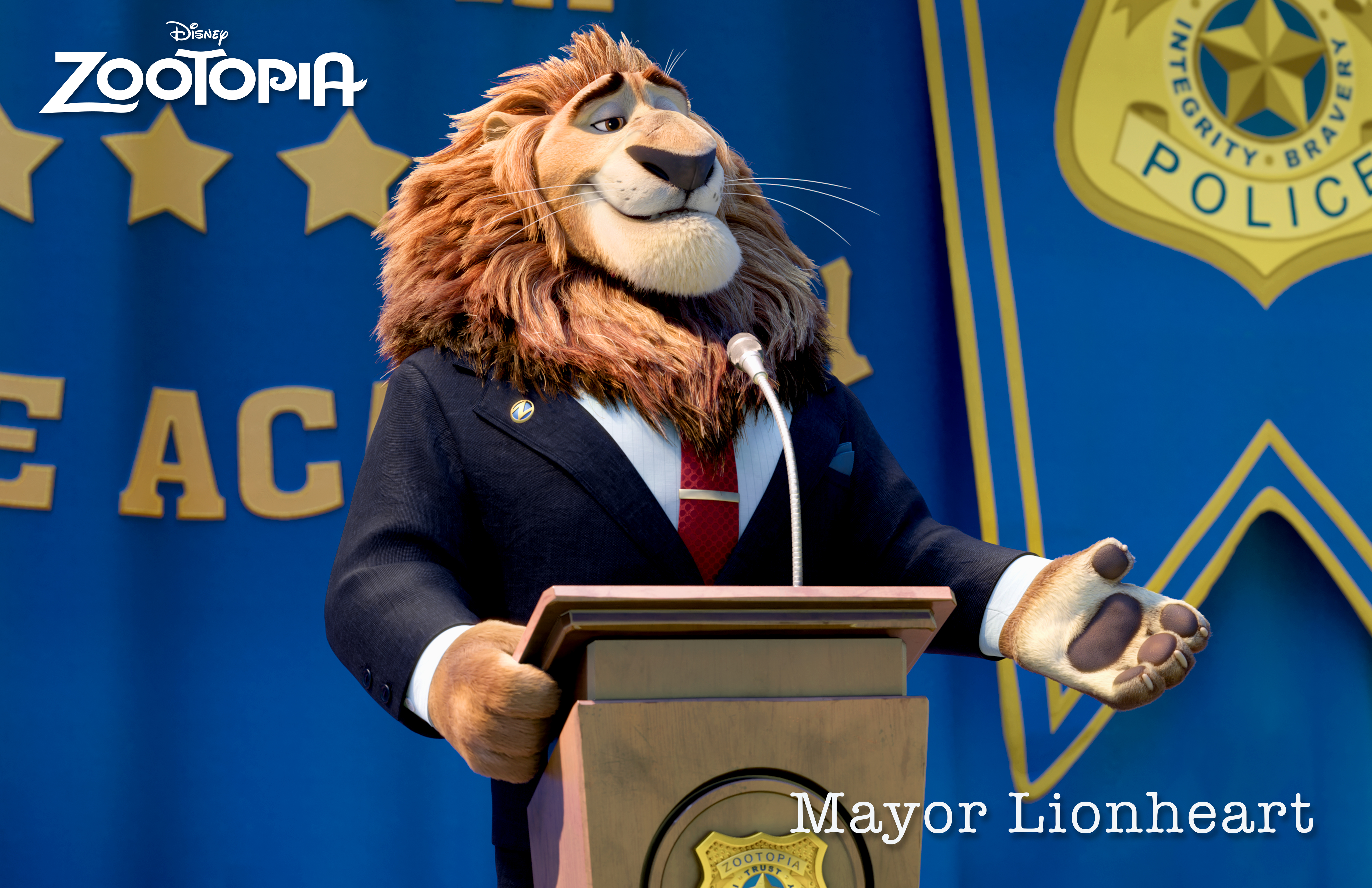 Mayor Leodore Lionheart
J.K. Simmons is the voice for Mayor Leodore Lionheart, who is the noble leader of Zootopia. He coined the city's mantra that Judy Hopps lives by: "In Zootopia, anyone can be anything."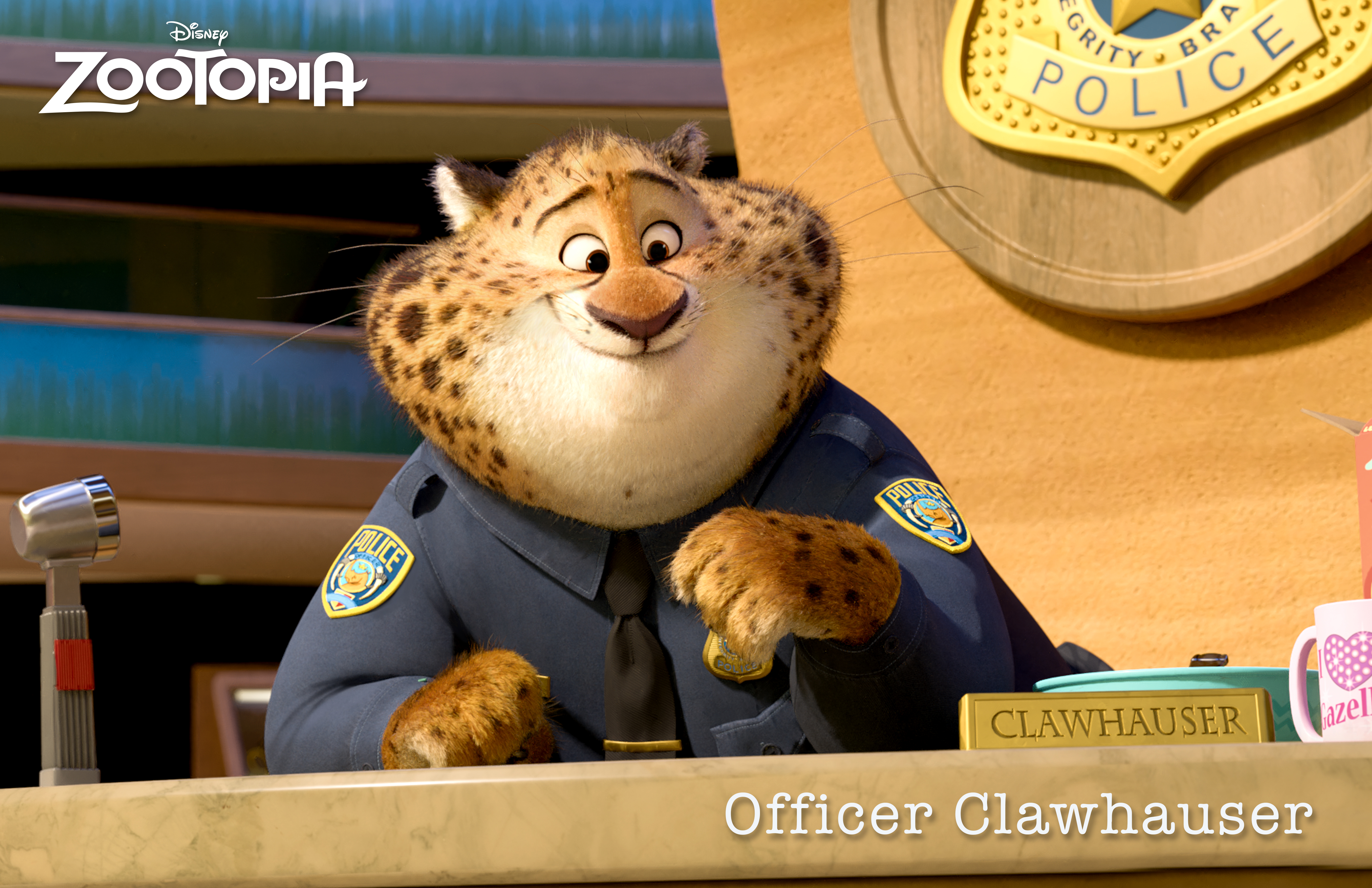 Benjamin Clawhauser
Nate Torrence gives his voice to the Zootopia Police Department's most charming cheetah, Benjamin Clawhauser. He loves two things: pop star Gazelle and donuts. Who doesn't love donuts? From his reception desk, he greets everyone with a warm smile and a helpful paw—covered in sprinkles.
 Assistant Mayor Bellwether is a sweet sheep with a little voice and a lot of wool, who constantly finds herself under foot of the larger-than-life Mayor Lionheart. Jenny Slate  provides the voice of Bellwether.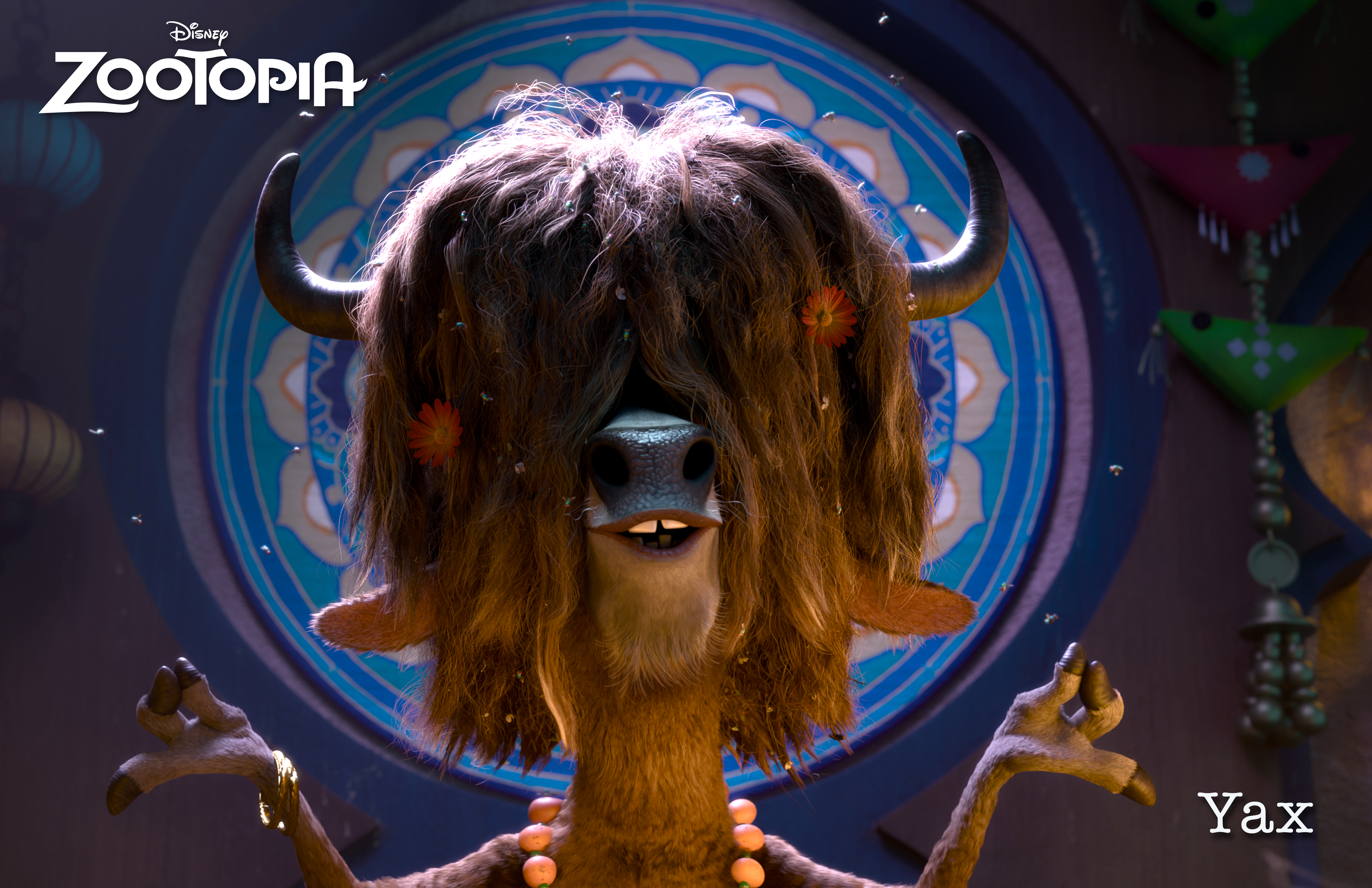 Yax the Yak
Tommy Chong is the amazing voice behind Yax The Yak. Yax is a very enlightened, laid-back bovine in Zootopia. When Judy Hopps is on a case, Yax is full of revealing insights.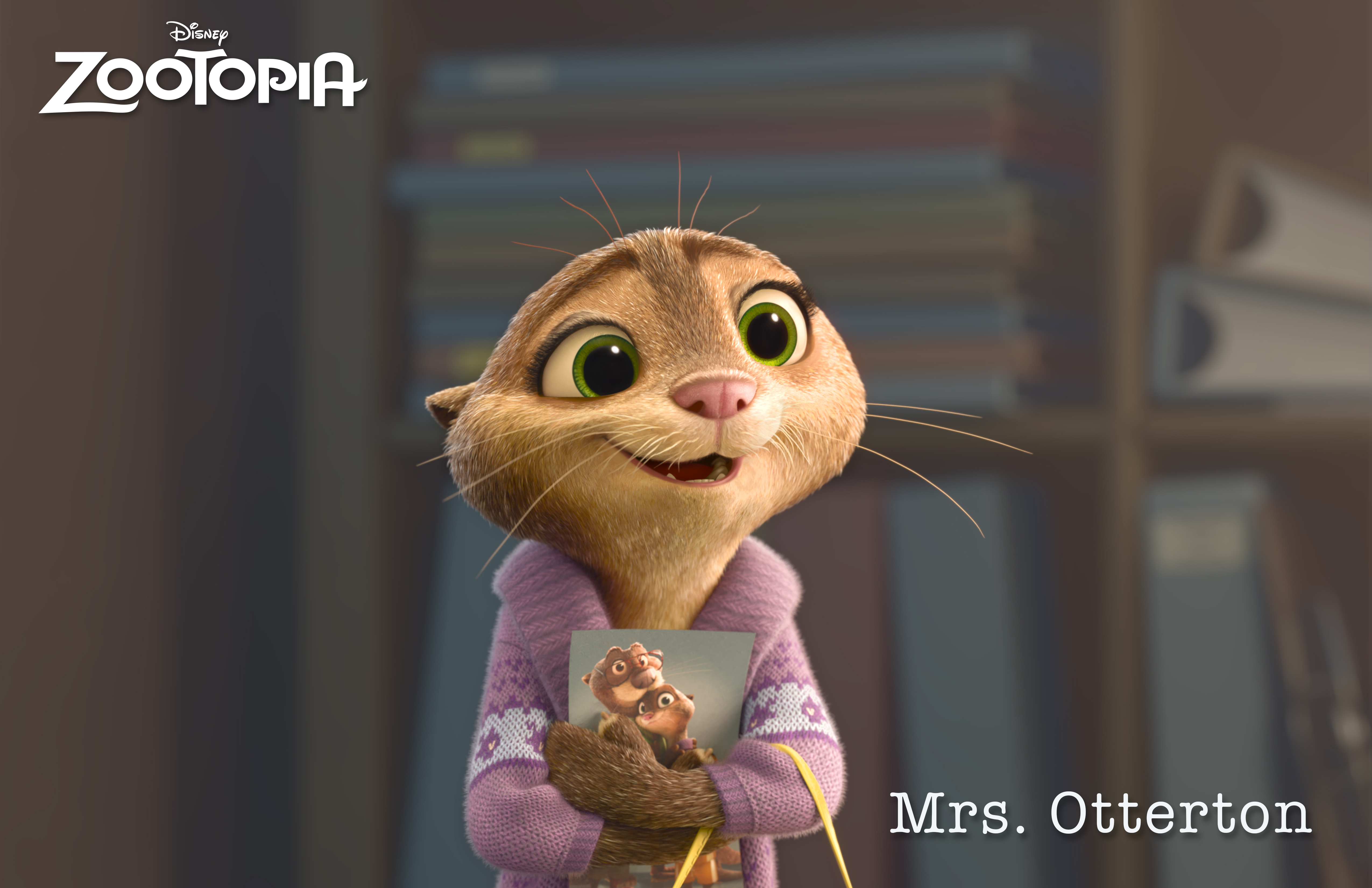 Mrs. Otterton
A desperate otter, Mrs. Otterton, turns to Officer Judy Hopps for help in solving her husband's mysterious disappearance. Voiced by Octavia Spencer.
Bonnie & Stu Hopps
Bonnie (Bonnie Hunt) and Stu (Don Lake) Hopps, are the mother and father of Judy—and her 275 brothers and sisters. Mrs. Hopps loves and supports her daughter, but is a hare nervous about Judy moving to Zootopia to become a big-city police officer. Mr. Hopps is a carrot farmer from Bunnyburrow. Along with Mrs. Hopps, he is also worried about Judy moving to Zootopia and the untrustworthy big-city mammals who live there— especially those darn foxes.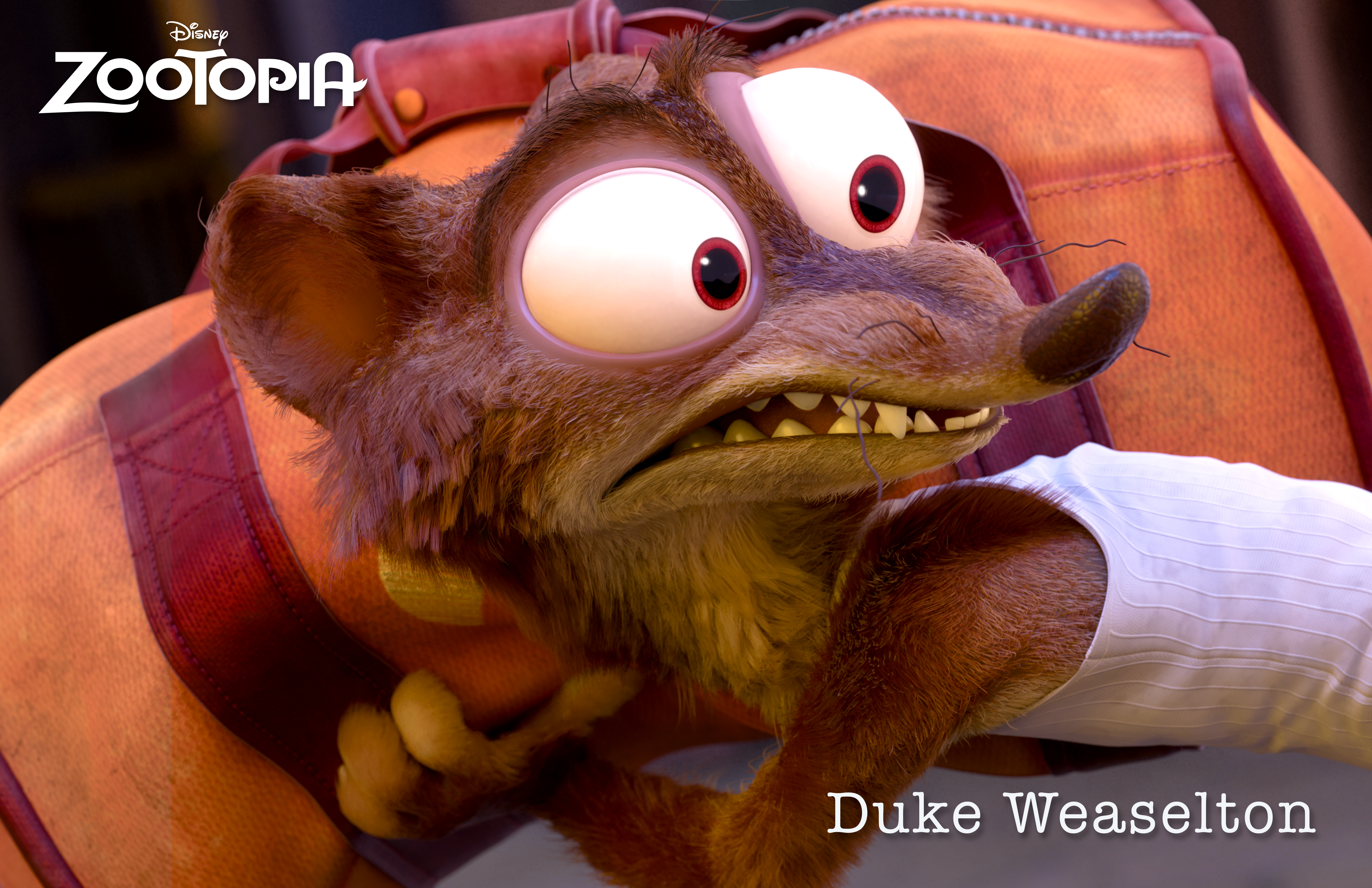 Duke Weaselton
Returning to Disney Animation's recording studio for his fourth feature in a row, Alan Tudyk is back as the voice of Duke Weaselton. Duke is a small-time weasel crook with a big-time weasel mouth, who tries to give Judy the slip during a police chase.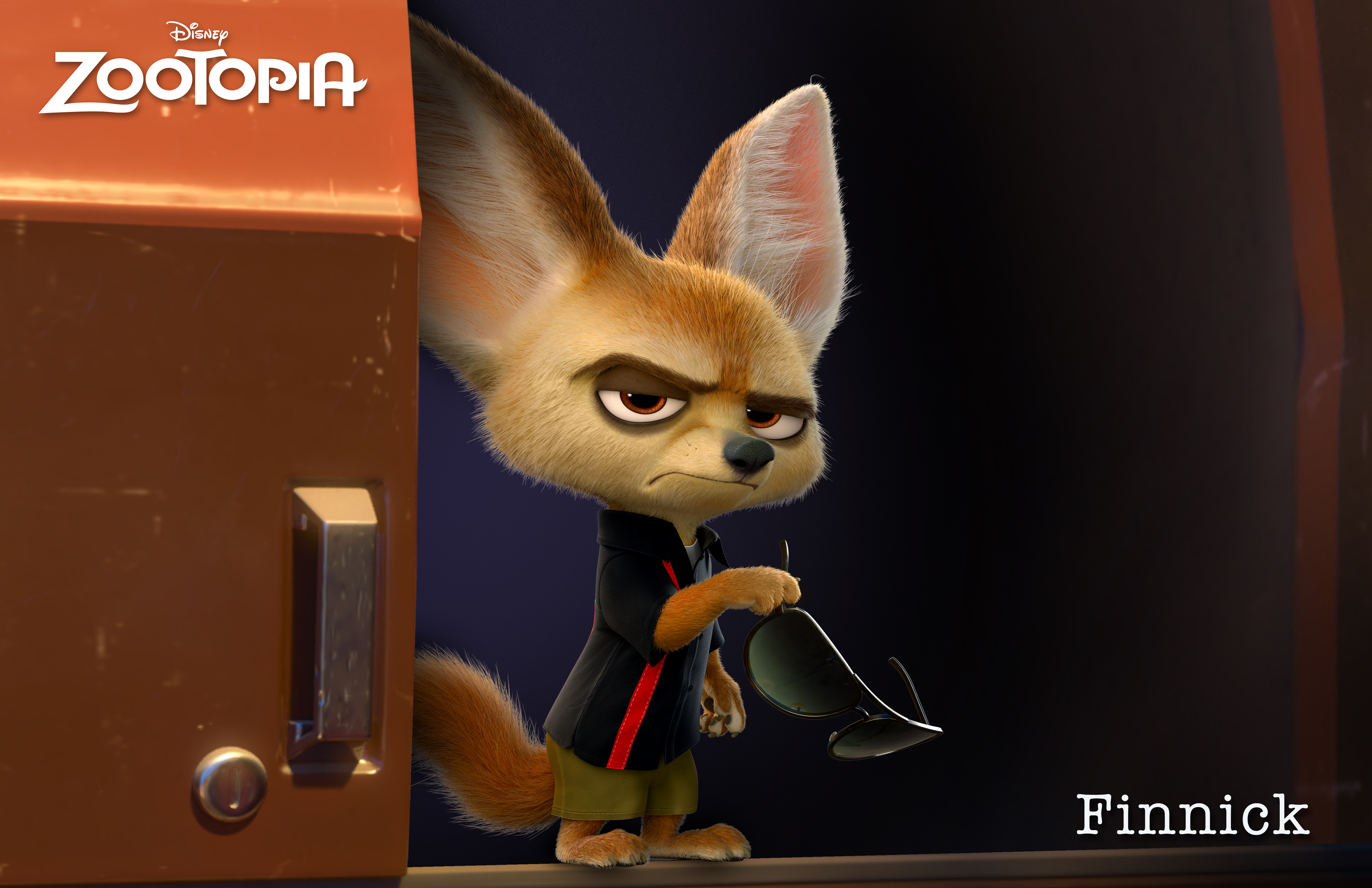 Finnick
Finnick is a fennec fox with a big chip on his oh so adorable shoulder. How cute is he??? Tommy Lister voices this cute little critter.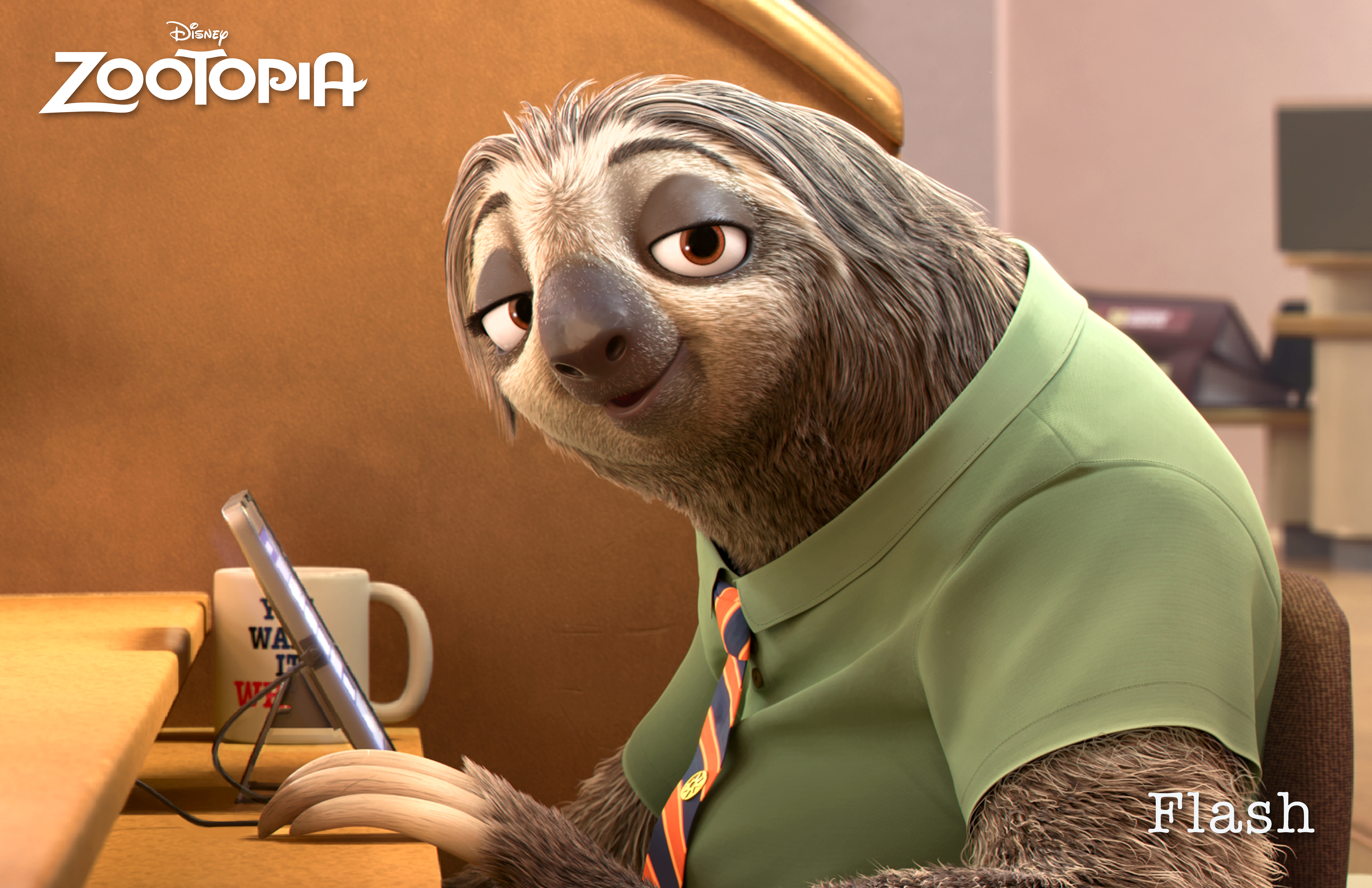 Flash
Flash is one of my favorite characters in all of Zootopia. Flash is the fastest sloth working at the DMV—the Department of Mammal Vehicles. Once you meet him, he will have you giggling as well. 😉
As you can see, this modern mammal metropolis of Zootopia is like no other city out there. Comprised of habitat neighborhoods; it's a melting pot where animals from every environment live together. Zootopia is a comedy-adventure directed by Byron Howard ("Tangled," "Bolt") and Rich Moore ("Wreck-It Ralph," "The Simpsons"), and produced by Clark Spencer ("Wreck-It Ralph," "Lilo & Stitch") opens in theaters on March 4, 2016.
Zootopia arrives in theaters March 4th!!