Kate Hudson Stars in Kung Fu Panda 3!
By Patrick &  Erin
*We were invited as media to attend a sneak peek of Kung Fu Panda 3 and interview with the lovely Kate Hudson.*

Dreamworks has done it again! Returning with its biggest comedy adventure yet, Kung Fu Panda 3 returns, staring Kate Hudson as the voice of Mei Mei. The film will tell the story of Po's (Jack Black) discovery of a secret panda village, including his long-lost father Li (Bryan Cranston).  Kate voices Mei Mei who is an aspiring ribbon dancer. On January 29th, Kung Fu Panda 3 is coming to theaters across the country.  Whether you want to see it with your kids or were a fan of the previous films, there are a ton of reasons to be excited about this movie.  We were lucky enough to get a sneak peek at Jack Black's latest romp during a trip to Dreamworks Studios.  After the screening, we caught up with Kate Hudson (who does the voice of Mei Mei, a new character) in a round table interview to talk about the movie.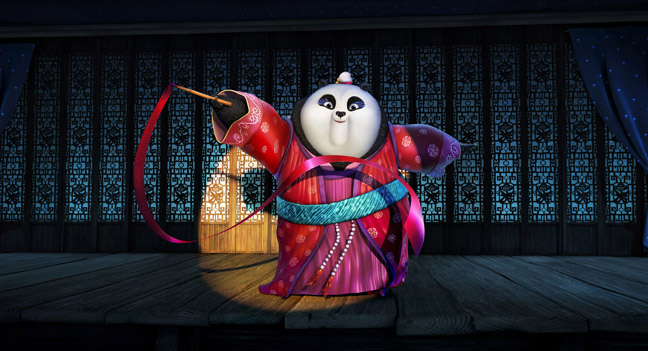 "Mei Mei" the character that Kate Hudson is the voice for.
This was Hudson's first time doing an animated film, and she was excited about the opportunity to try something different.  "Anybody who's an actor or performer, you know, that's what we love," she said.  "The whole point is trying new things."  She said a large difference between live and voice acting is the amount of hyperbole you're allowed to put into the character, especially since you read lines alone in a room: "We just had to be so big and so huge.  And it was so much fun to do in a booth where you just to go there, and you go so far that you end up cracking yourself up."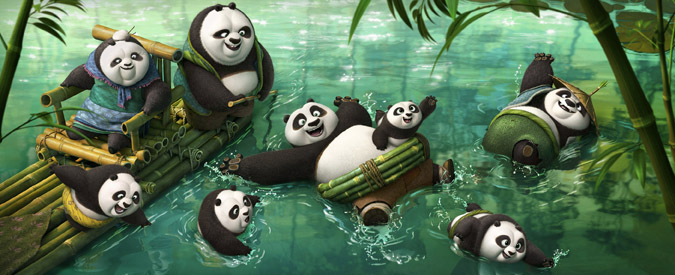 Her character, Mei Mei is a fellow panda who shows up in the movie when Po final finds his native town.  She is vibrant with a big personality that screams girl power.  "It's sort of like I had that kind of confidence sometimes," she said about Mei Mei.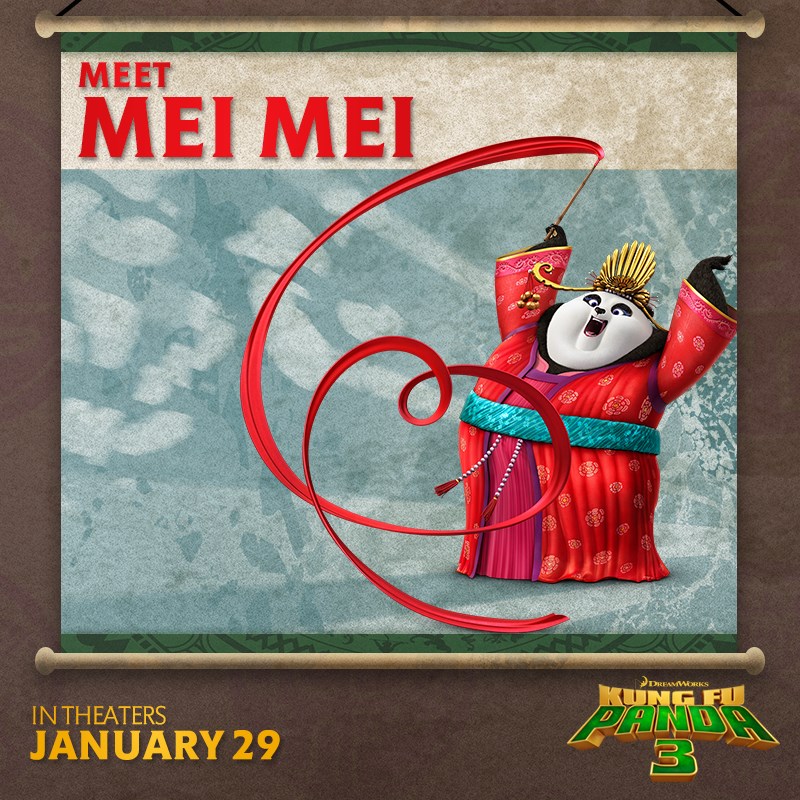 This latest installment of the Kung Fu Panda franchise promises to offer a larger, grander experience than the previous two movies.  We get to meet Po's biological father, and see a new panda village full of new, vibrant characters.  It will bring a whole new dimension to Jack Black's lovable character.  This also means a bunch of A-list actors that will be added to the cast for this movie.  "The cast is insane," said Hudson.  "Bryan Cranston, J.K. Simmons, it's amazing!  It's such a cool thing to be a part of."  The cast also boasts Seth Rogan, Jackie Chan, Angelina Jolie and Dustin Hoffman.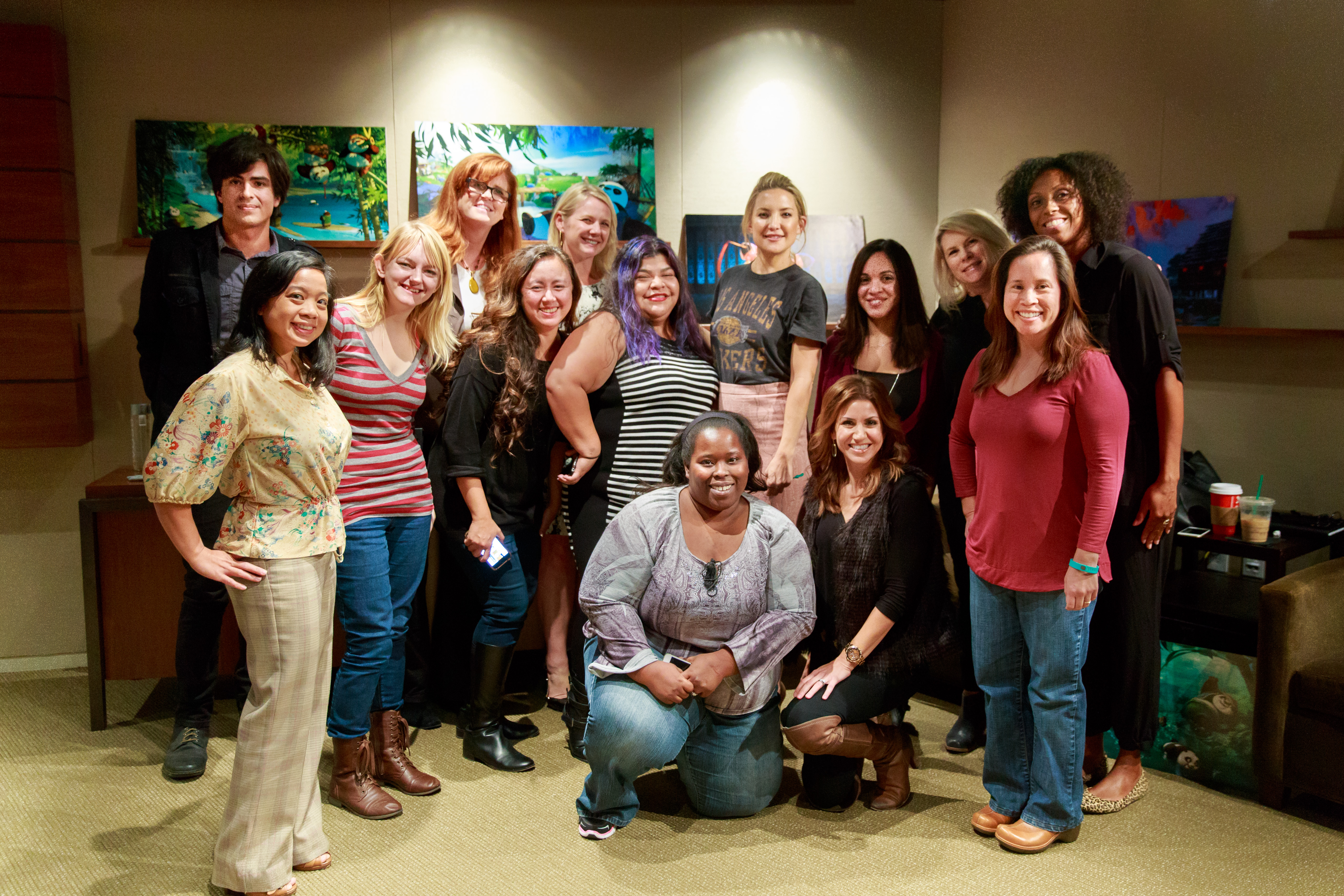 Group shot with Kate Hudson.
In Theaters on January 29th! 
Follow DreamWorks Animation on Twitter