Disney's Aladdin Musical Spectacular
By Erin
After nearly a 13 year run, Disney's Aladdin Musical Spectacular will be taking a bow as the final curtain will fall this Sunday, January 10th. I was lucky enough to get in to see a special showing of Aladdin last month at a Disney Parks Blog meet-up.
This musical spectacular stars the spunky Princess Jasmine and the unstoppable street urchin Aladdin that we have all come to know and love in this stage show, but it is time to bid farewell to Agrabah as Aladdin takes his last musical, magical carpet ride. Make sure if you are trying to get in to see this for the last time that you get a *FASTPASS*. It is highly recommended that you do this to guarantee your seats for the show! You surely wouldn't want to miss the unbelievable sights and indescribable feelings all because you forgot to get one would you? The last adventures of Aladdin, Jasmine and Genie will open your eyes to a whole new world for one last time. Experience the shining, shimmering, splendid song-and-dance extravaganza as the final curtain closes on this beloved show. So be sure to grab your FASTPASS tickets near the entrance to the Hyperion Theater—there will be limited stand-by viewing for each performance. If you haven't been able to come into the parks to see the show for one last time, don't fret, I got some amazing photos from the show, to give you a glimpse into the magic. 🙂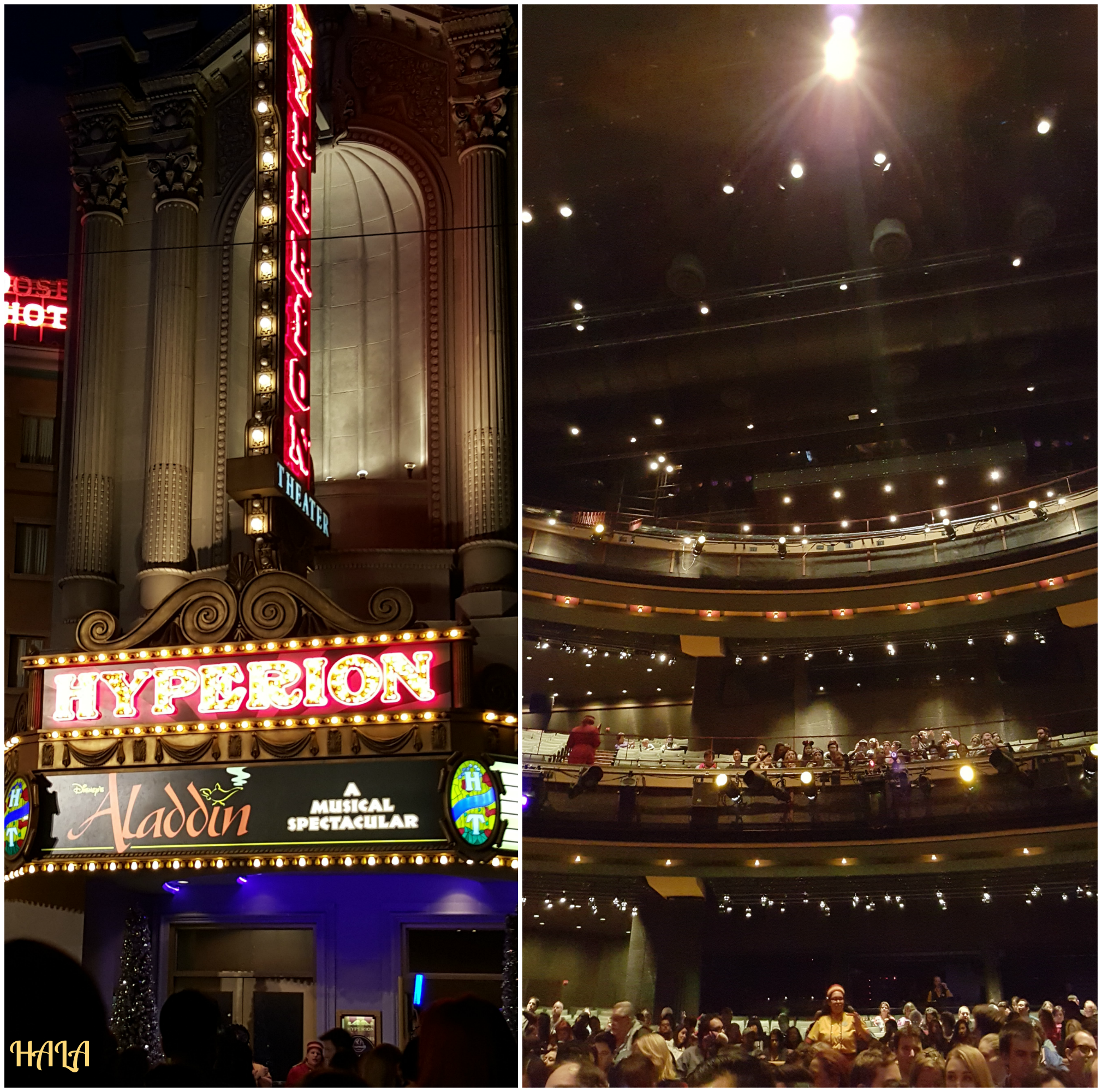 The Hyperion Theater where all the magic takes place.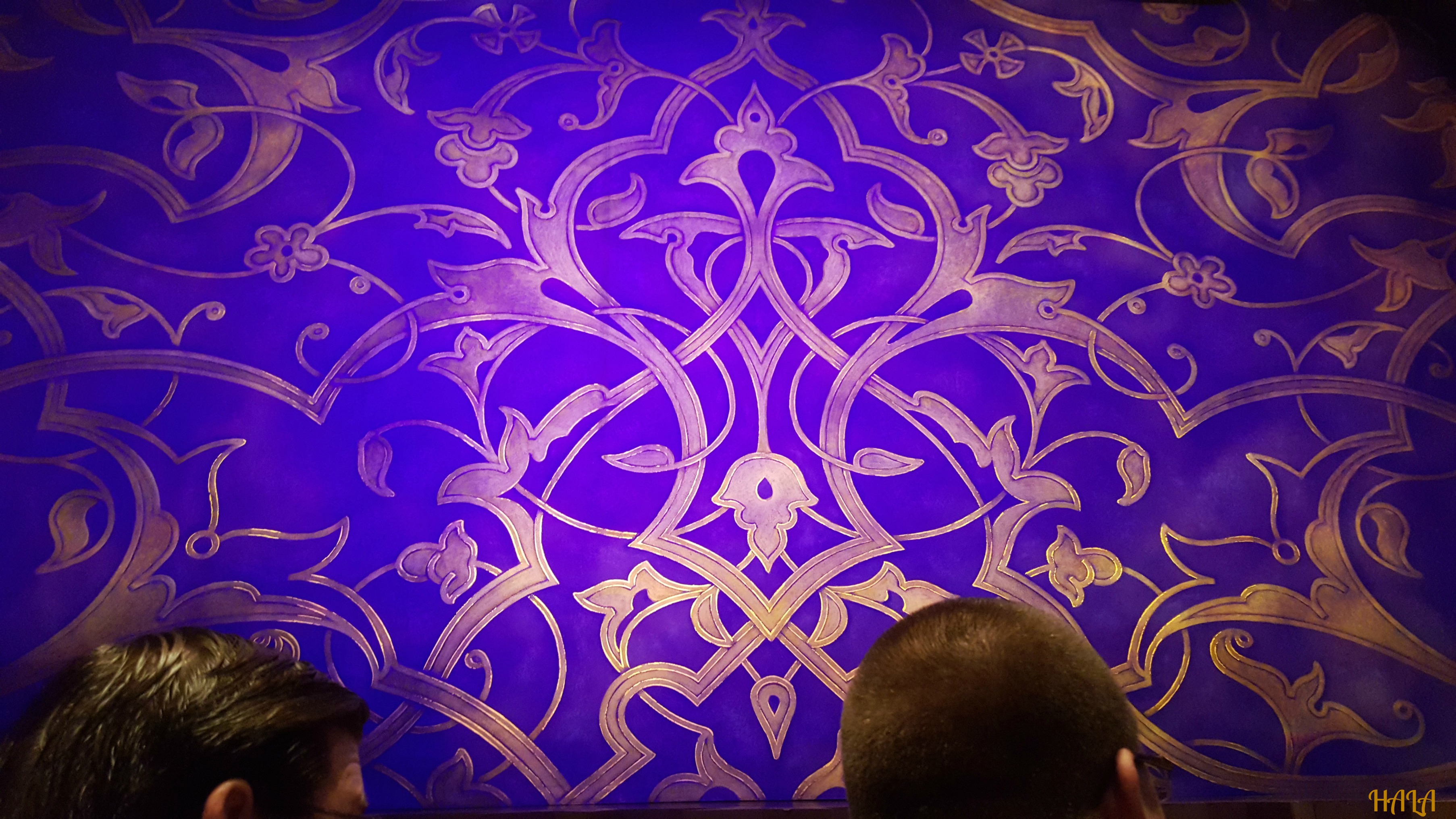 Waiting for the curtains to rise for the show to begin!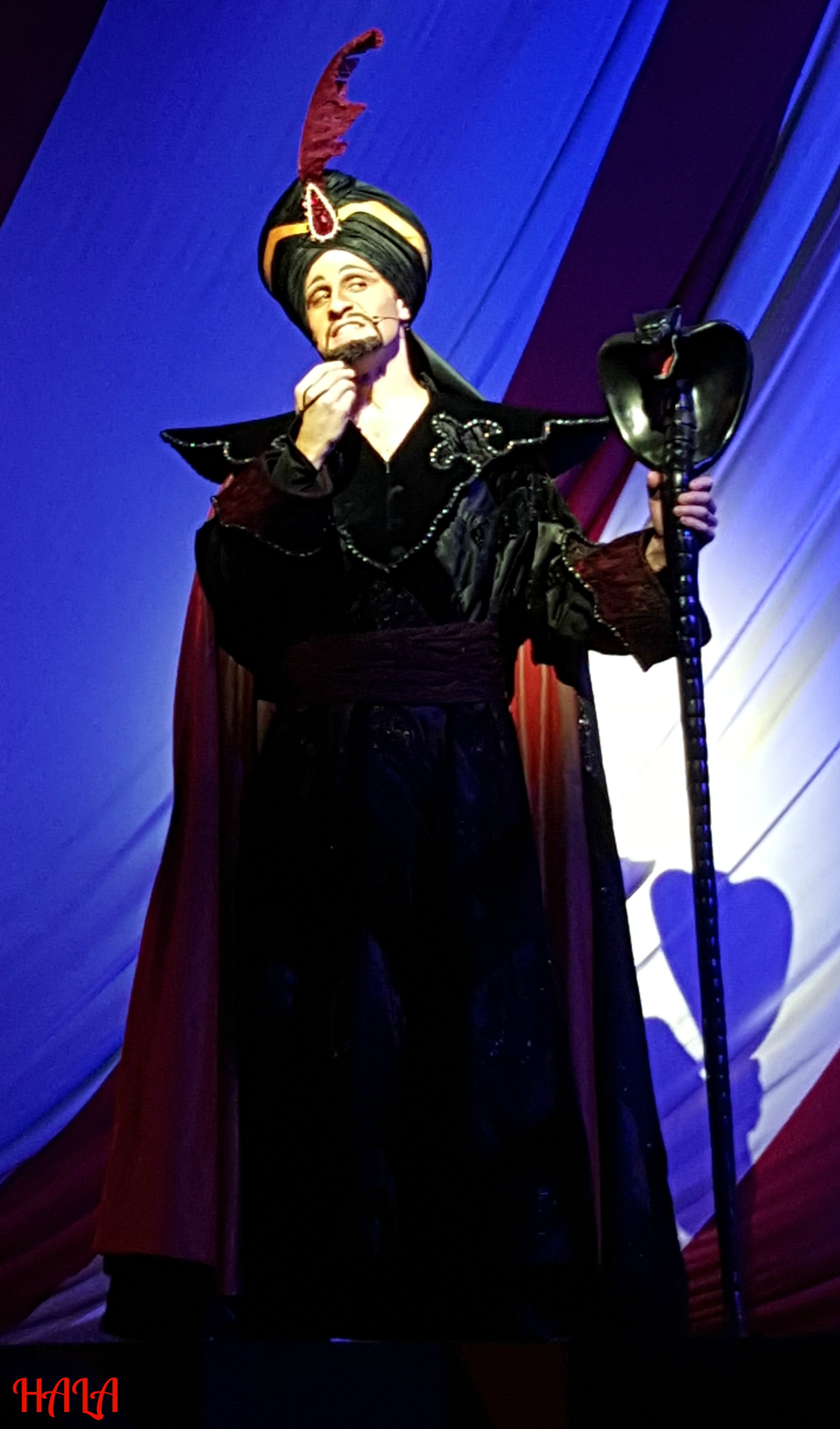 Jafar makes his appearance.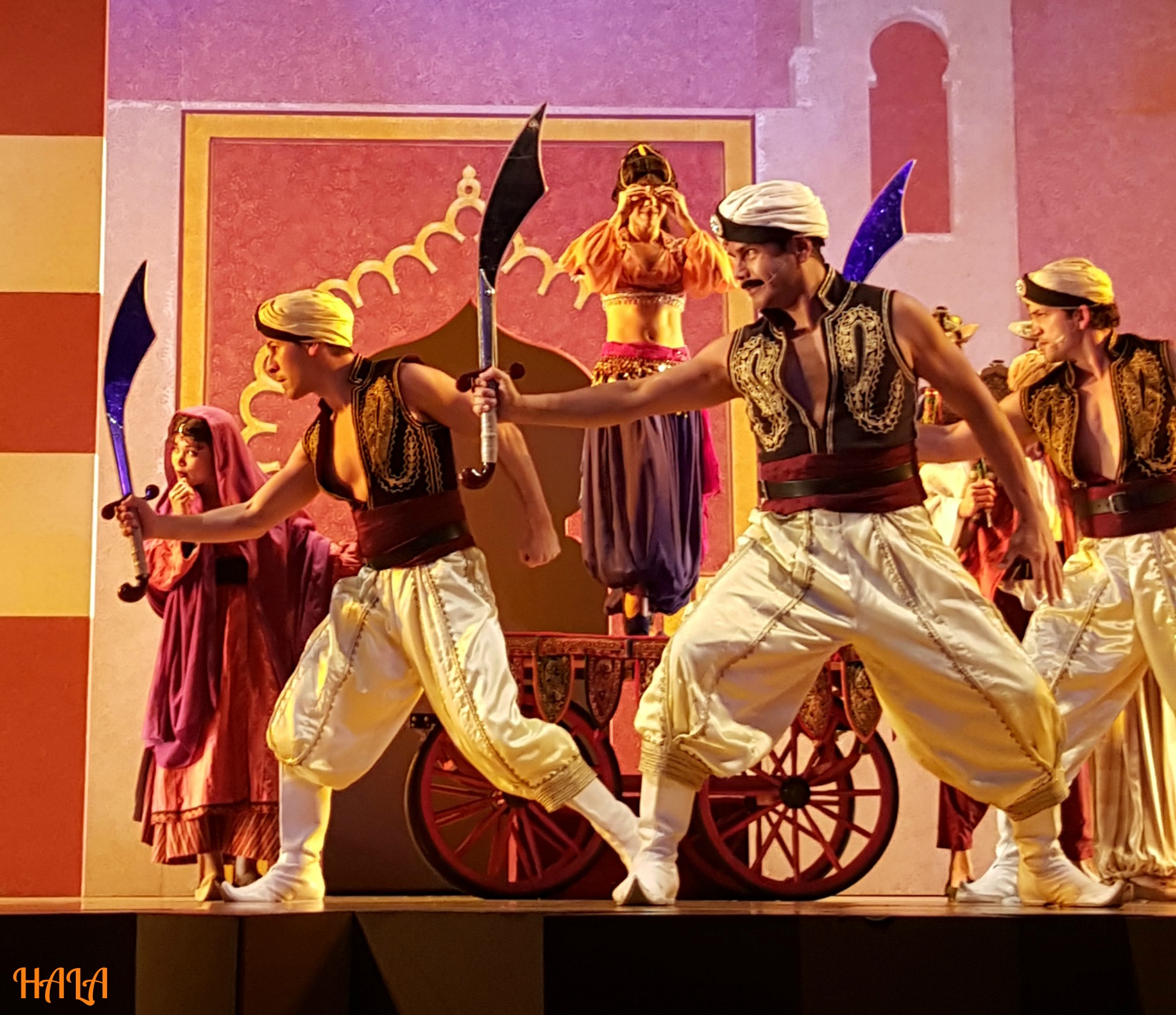 The marketplace.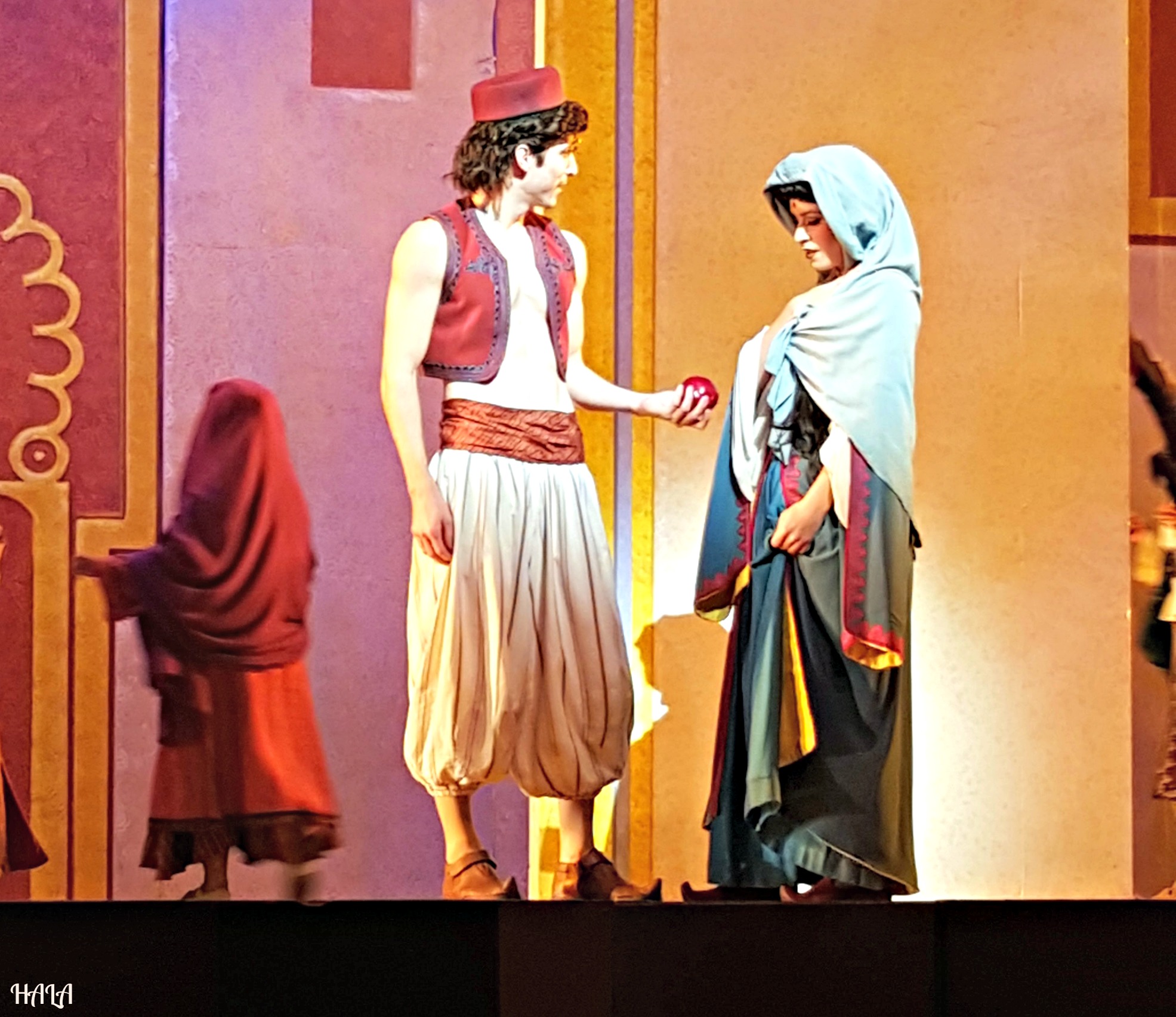 Aladdin meeting Jasmine for the first time.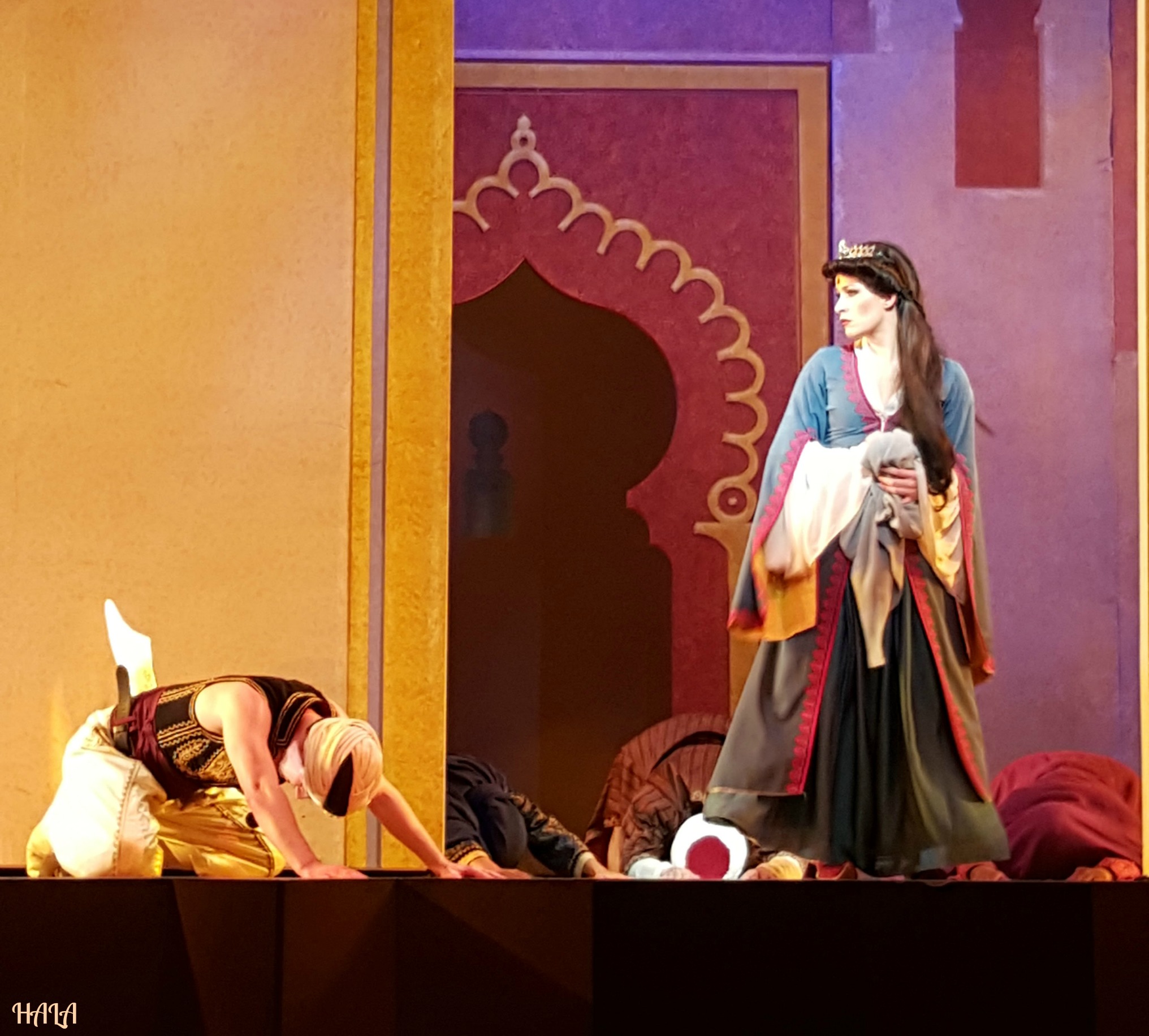 Jasmine reveals her true identity as the princess.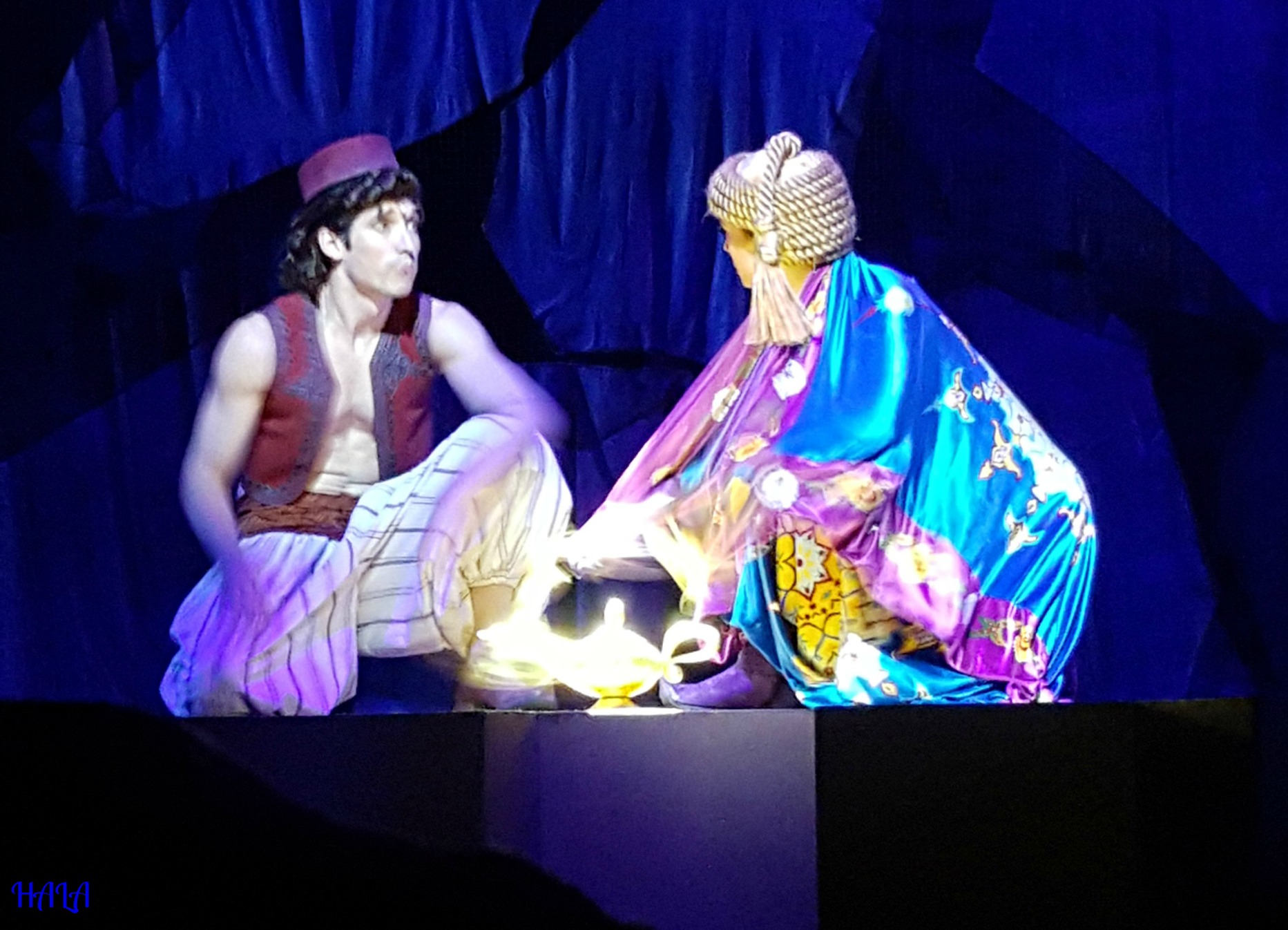 Aladdin finds the lamp.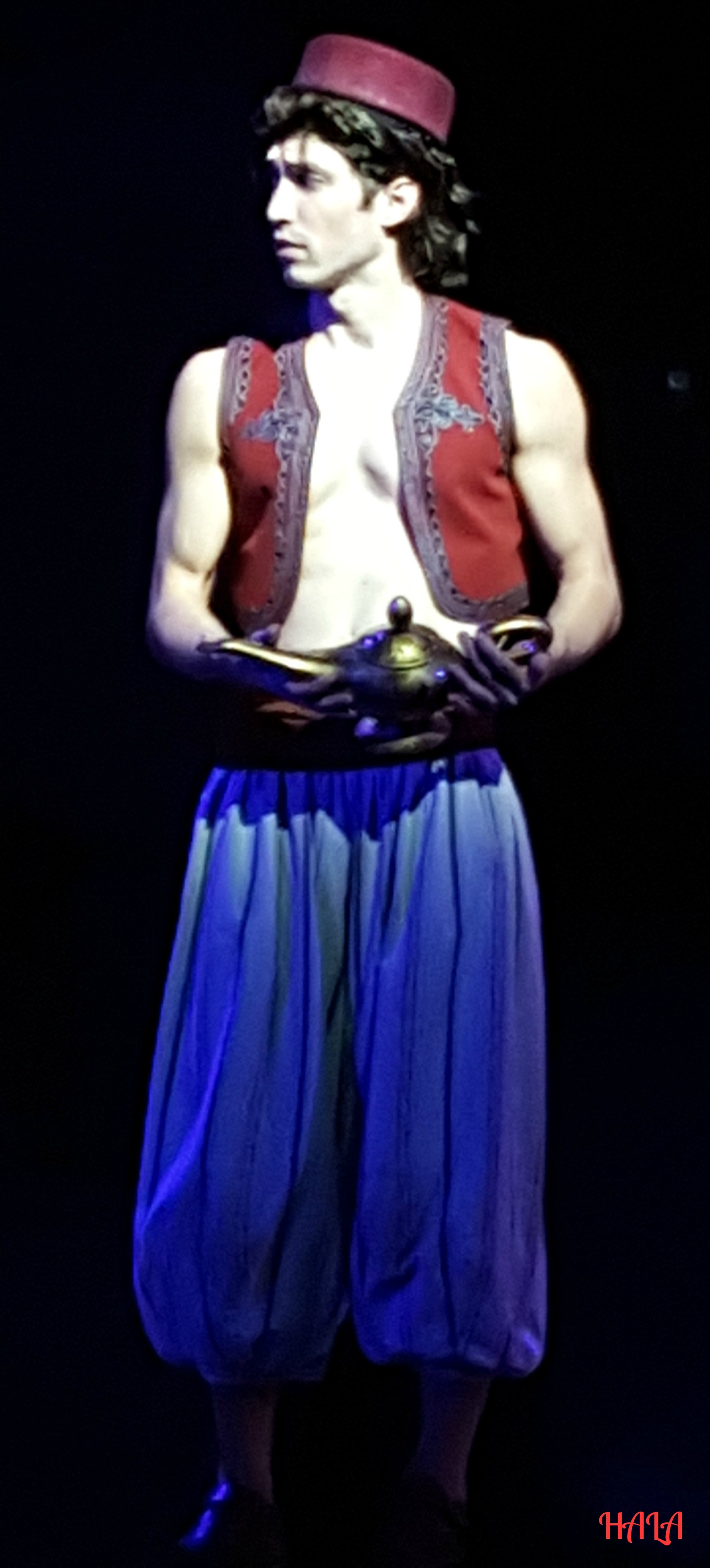 Aladdin and the lamp.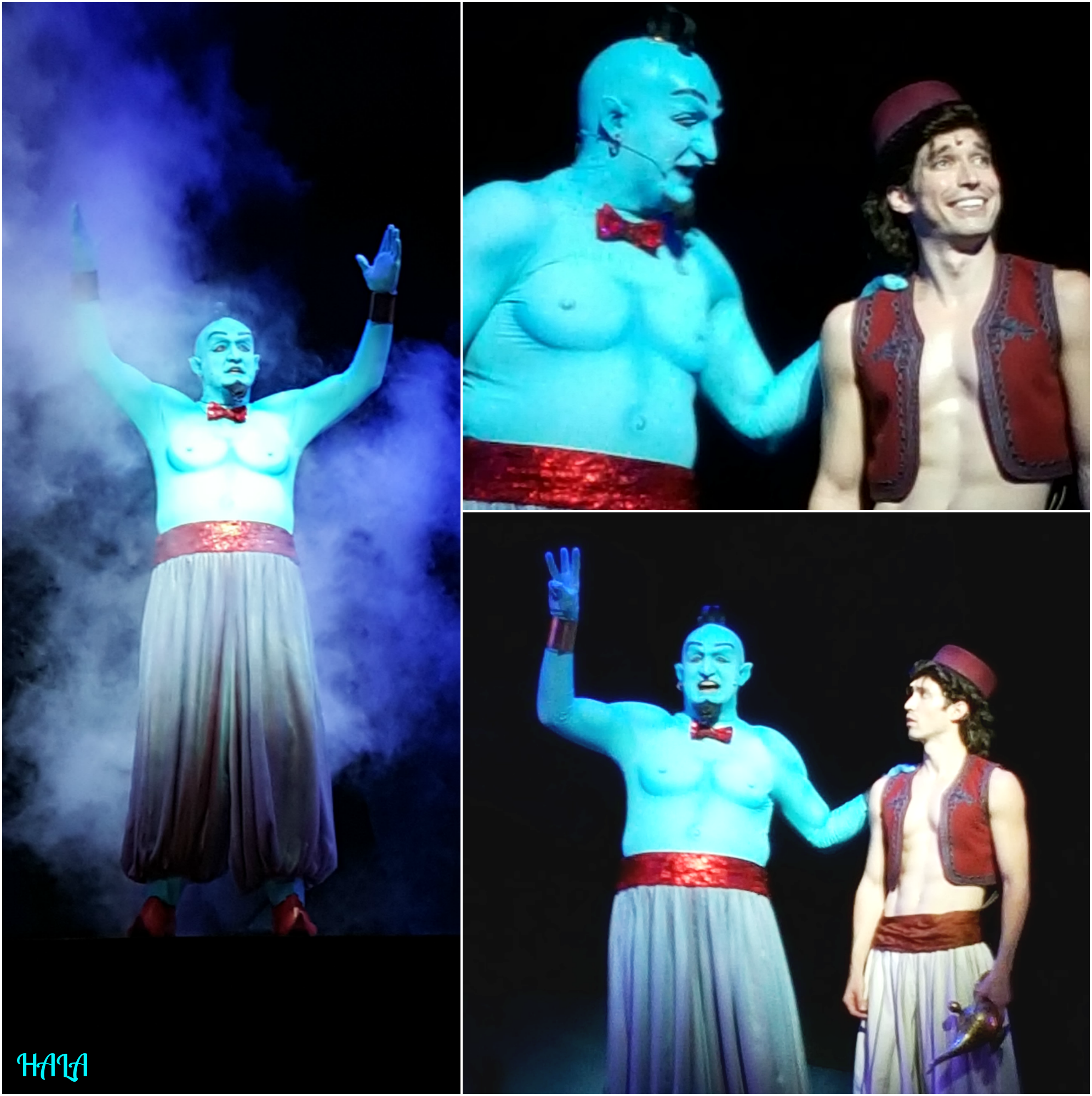 The Genie will grant Aladdin 3 wishes….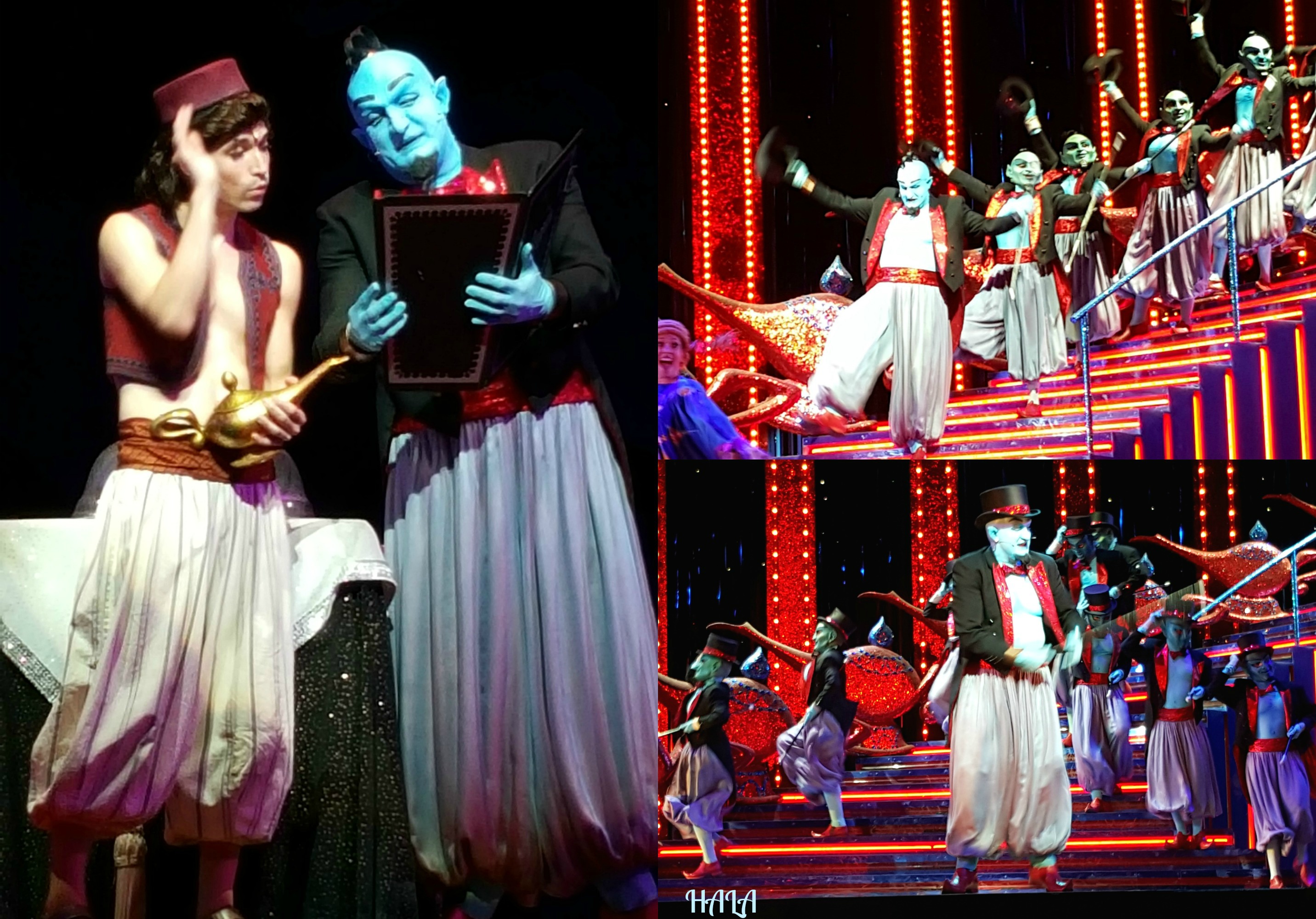 You ain't never had a friend like me….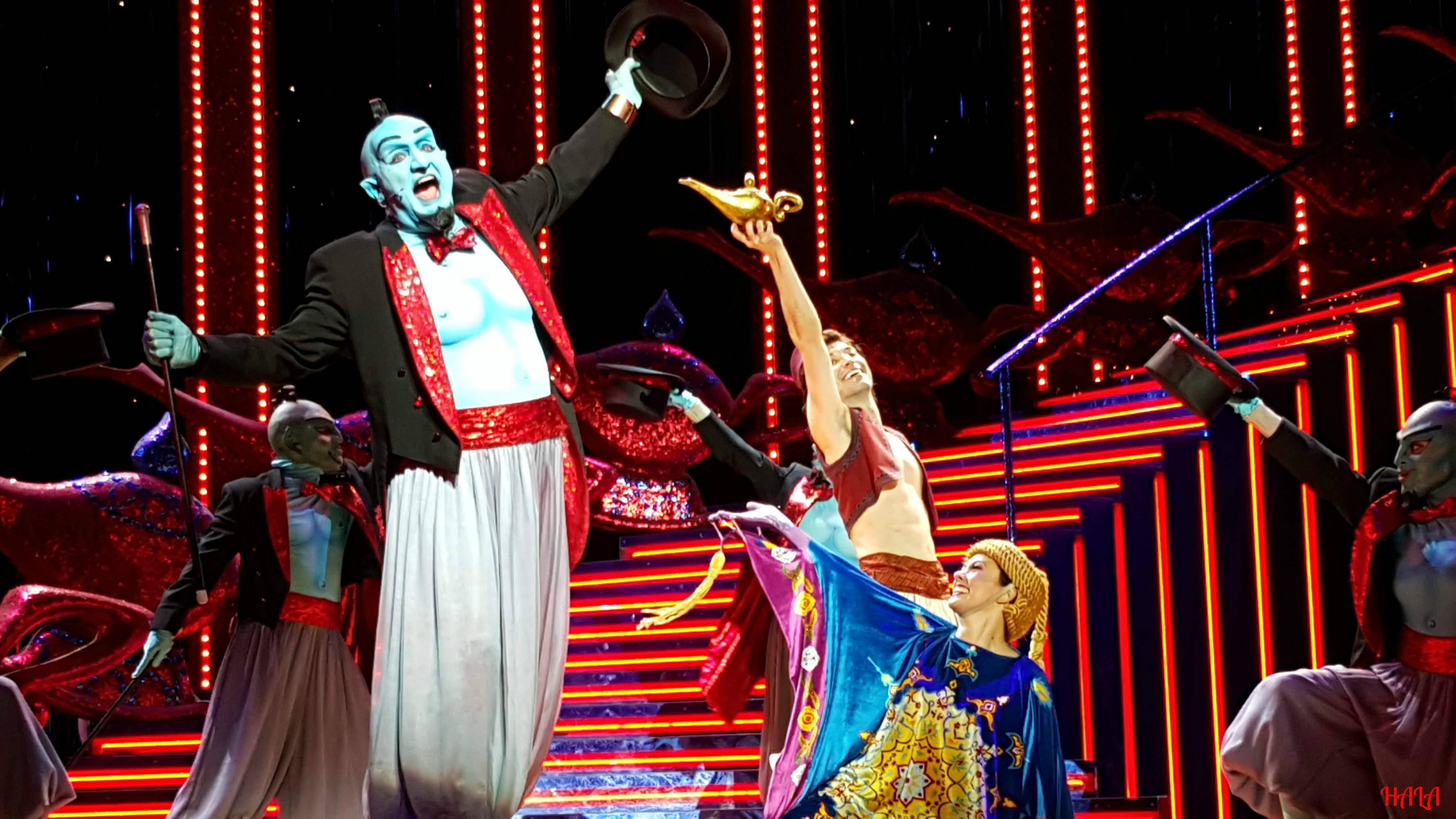 One of my favorite numbers from the whole show. 🙂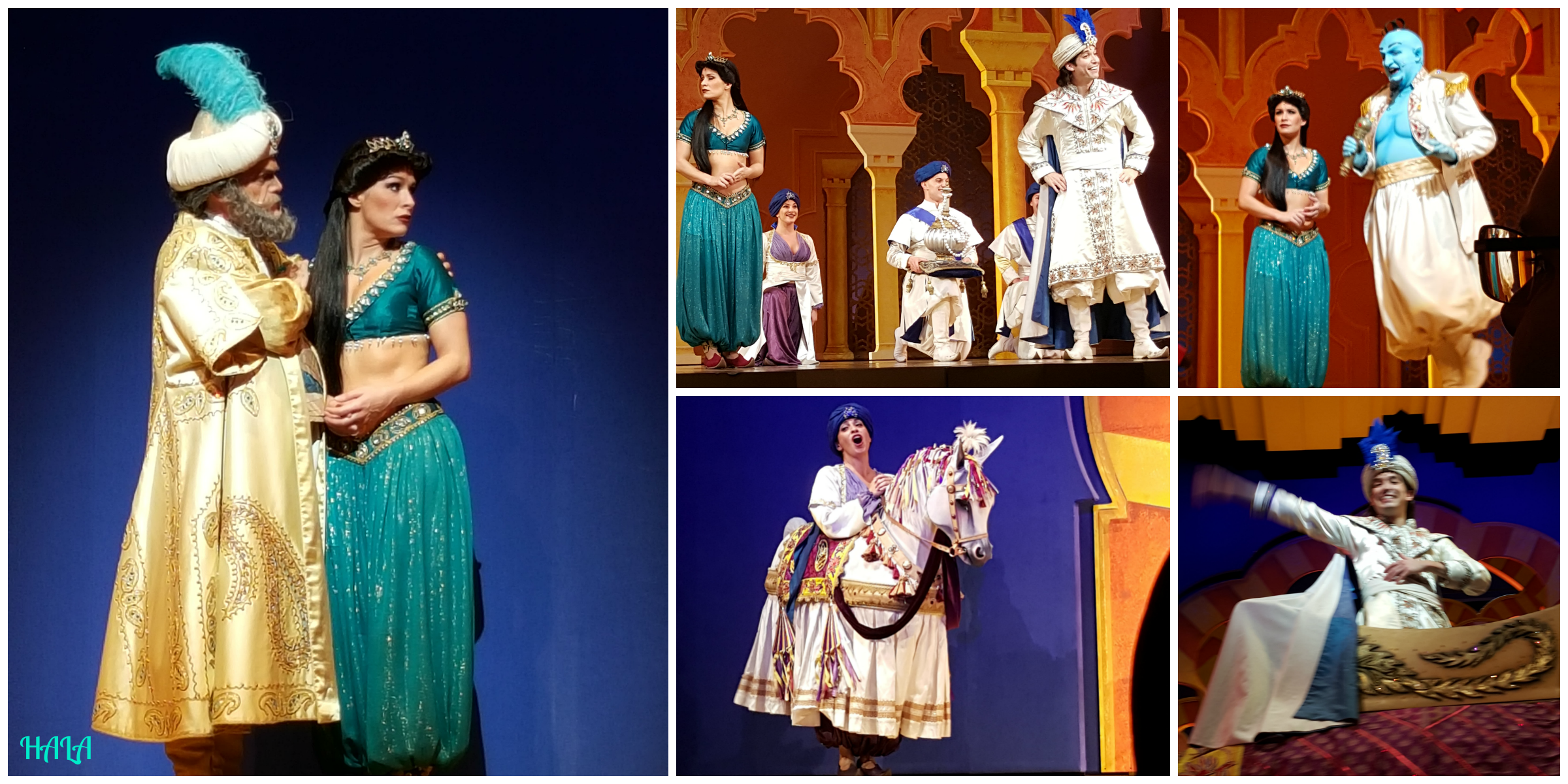 "Prince Ali" makes his royal appearance to the kingdom.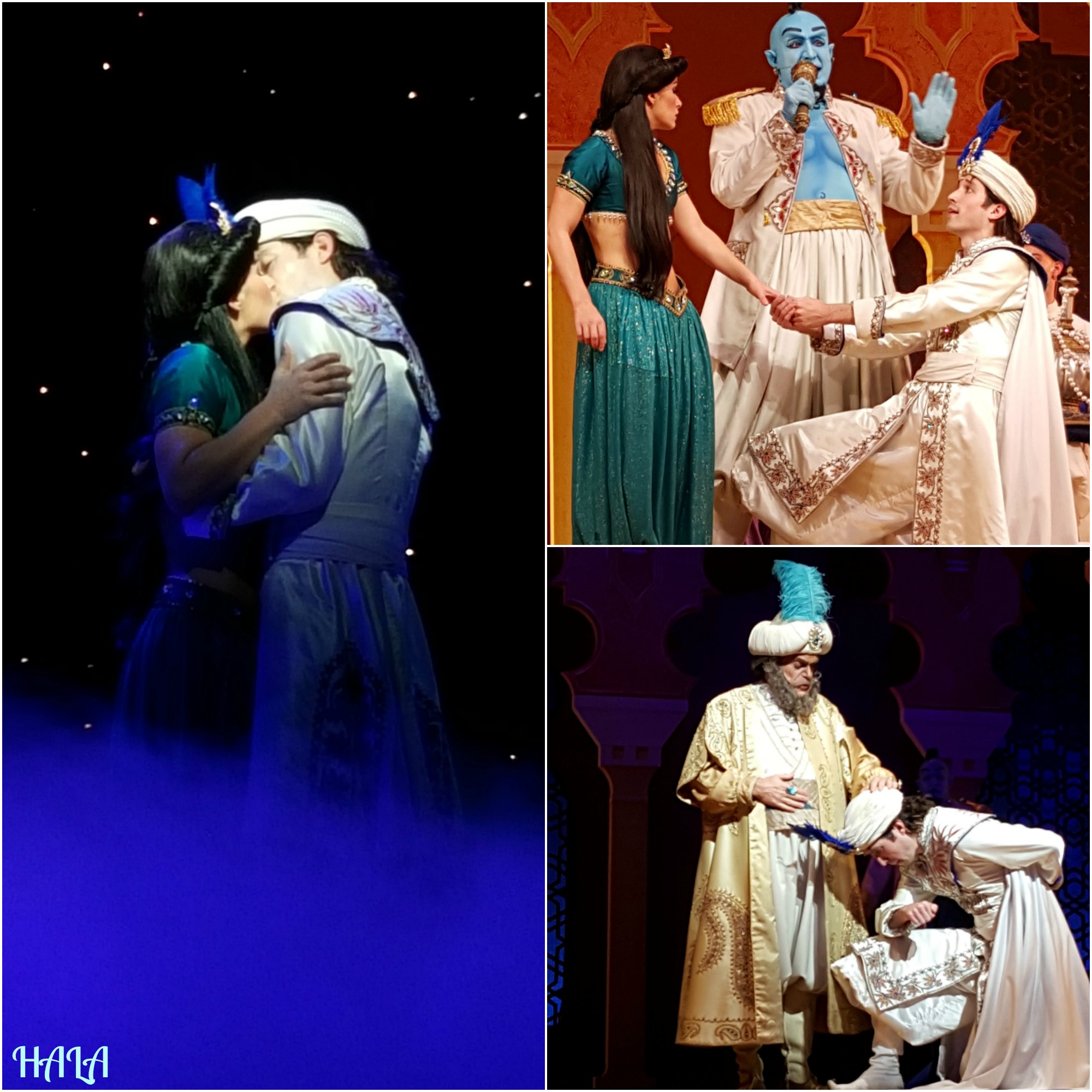 Princess Jasmine figures out that "Prince Ali" is really Aladdin.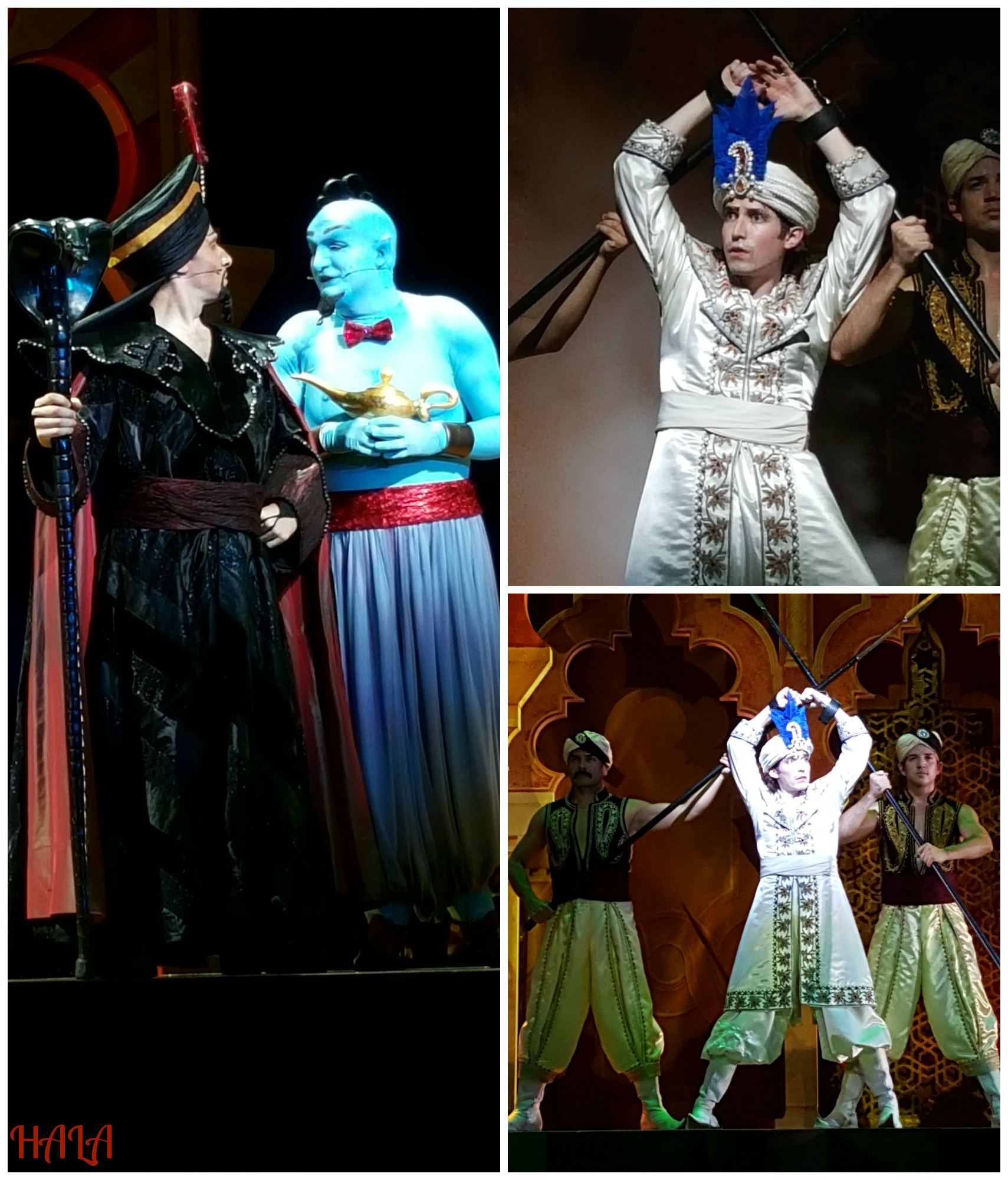 Jafar gets Aladdin arrested as he reveals he is the street rat from the marketplace and then gets control of the lamp and the genie! Oh no!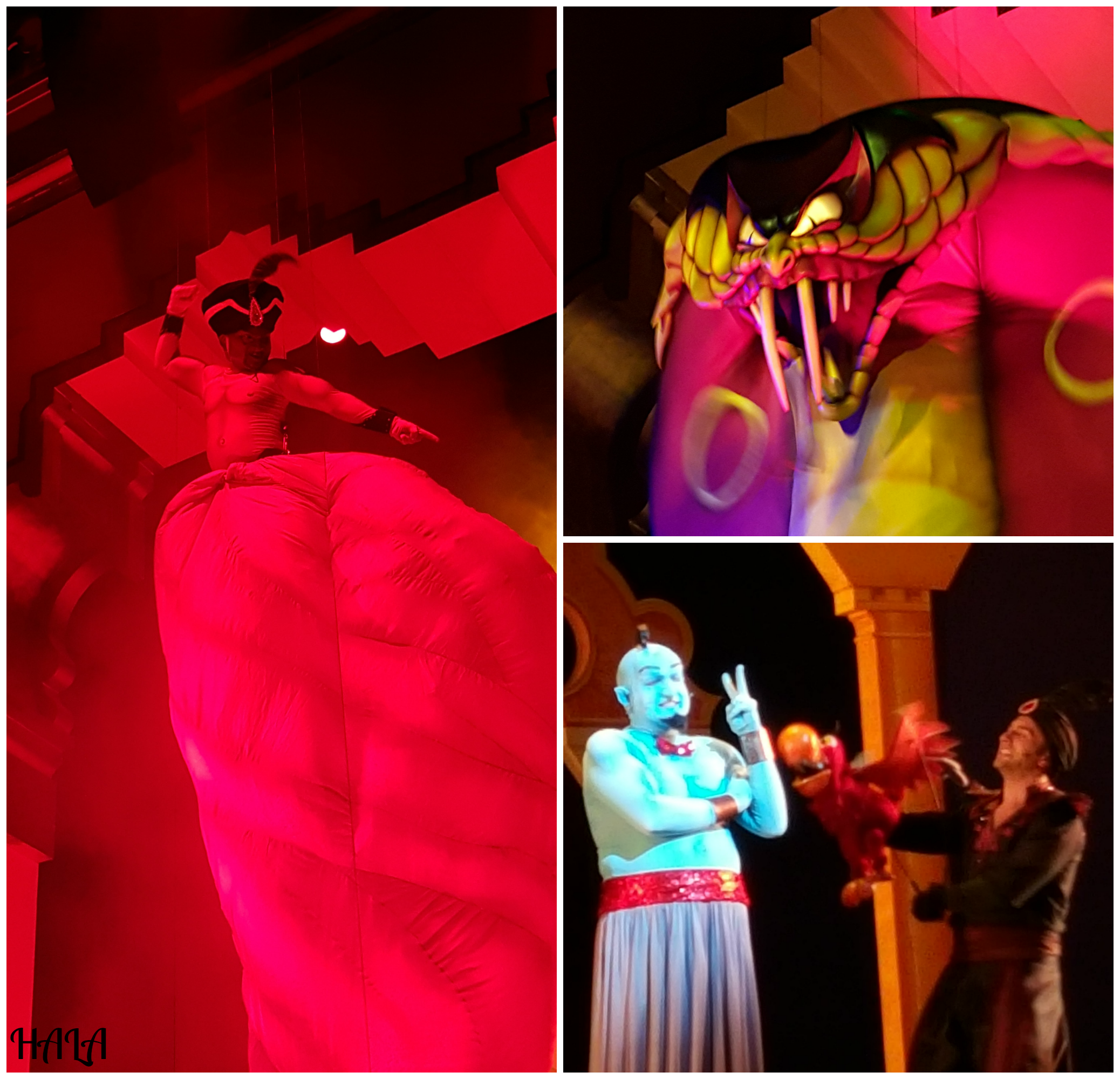 Jafar makes his three wishes, turning himself into a genie….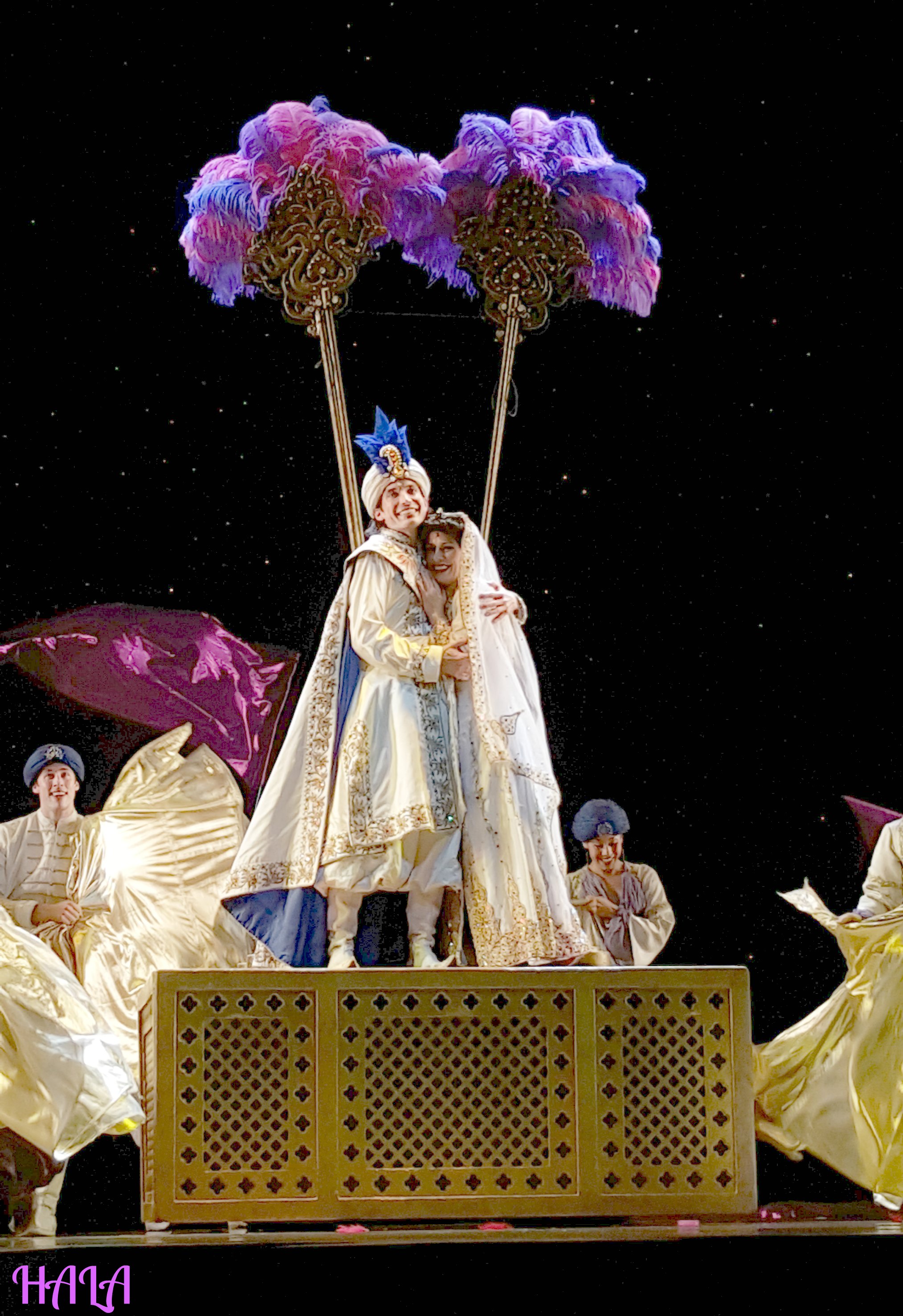 Aladdin and Jasmine get married and live happily ever after…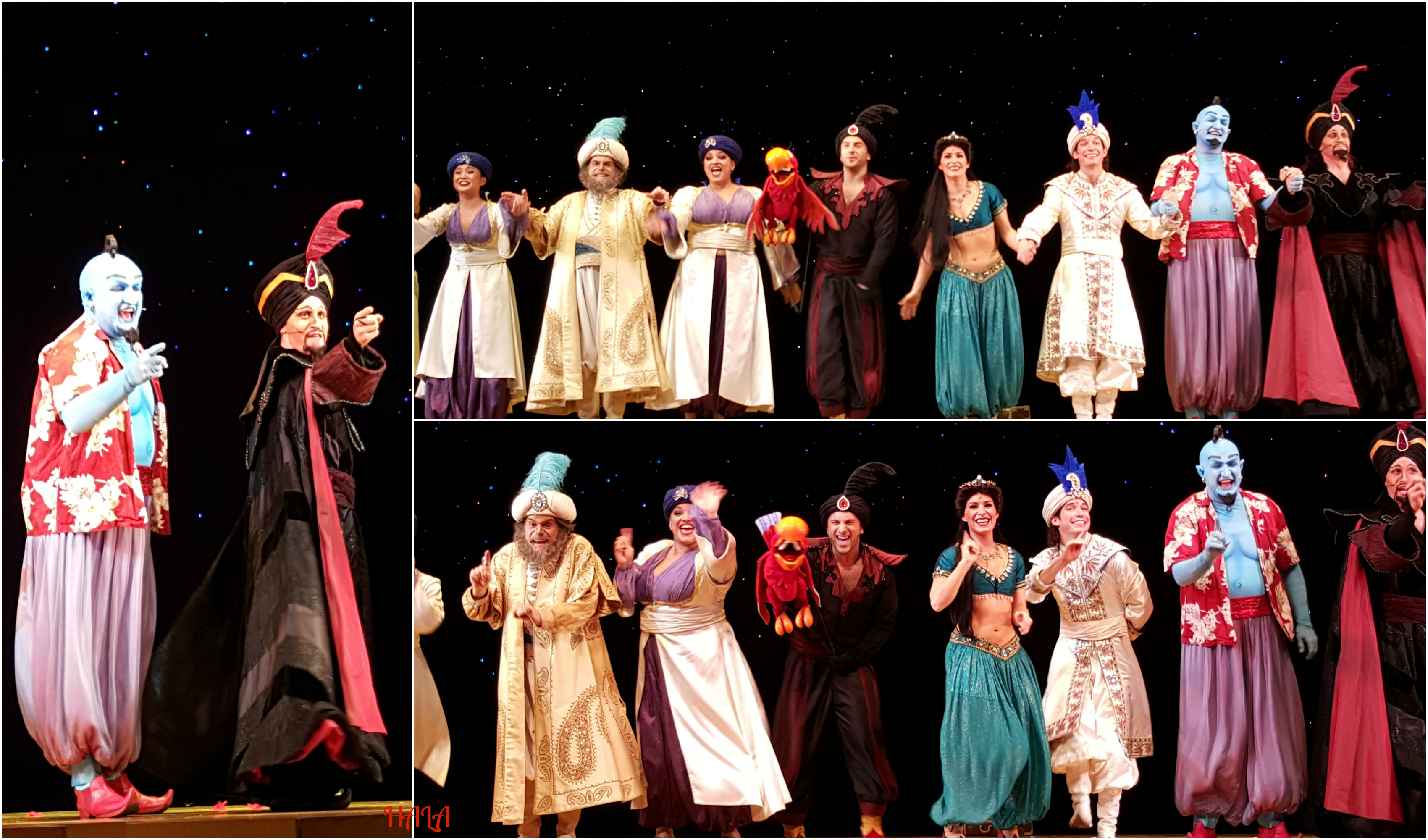 The cast of the show takes a bow.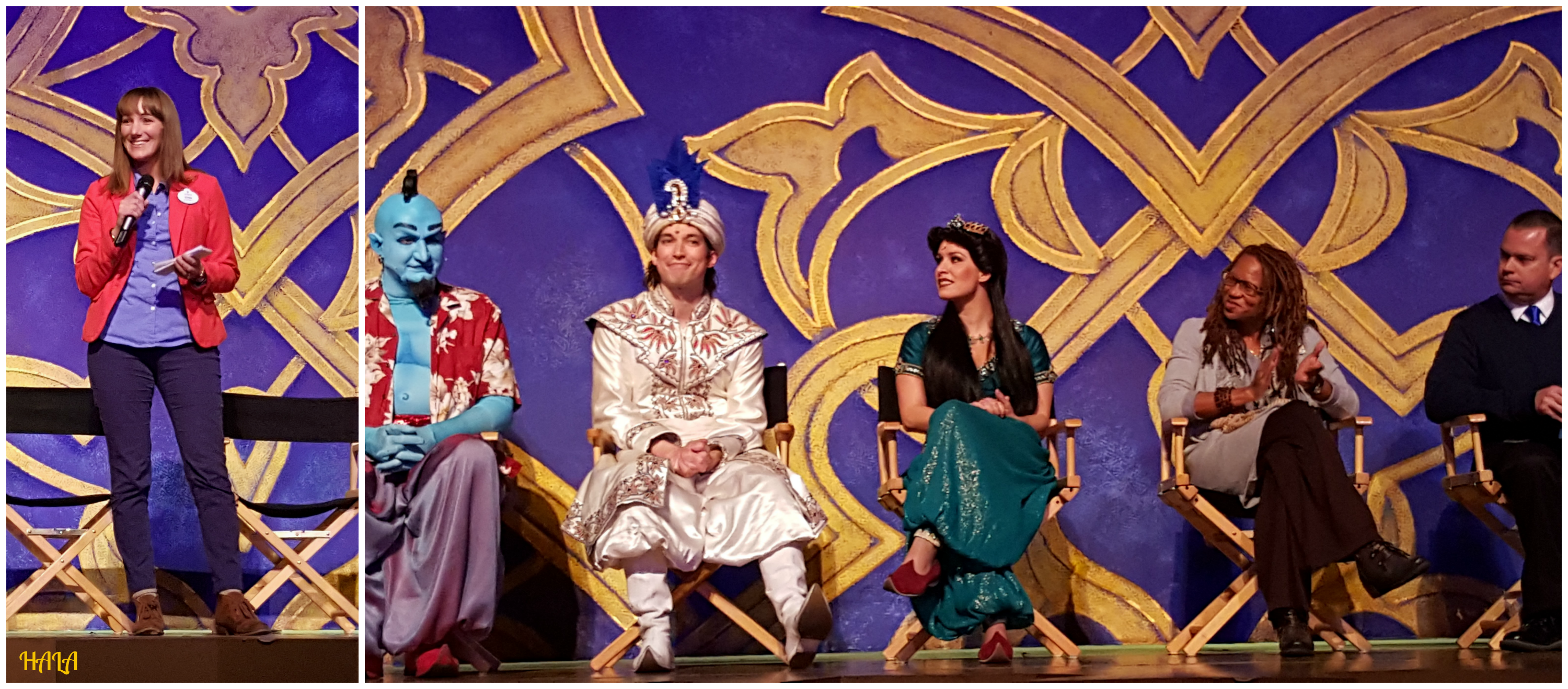 A special Question & Answer session was had after the show with some of the cast from Aladdin with the lovely Erin Glover hosting.
What are some of your favorite memories from the Aladdin Musical at Disney CA Adventure?