Enjoy City Tavern's Seasonal Winter Delights!
By Erin
Have you been enjoying the holidays? With so many seasonal and holiday goodies out there to choose from, it's hard to decide what to get or where to go! Well, I have a few more items that you won't want to miss out on. City Tavern located at FIGat7th in DTLA has some amazing winter and holiday food and drink delights to ring in the new year with.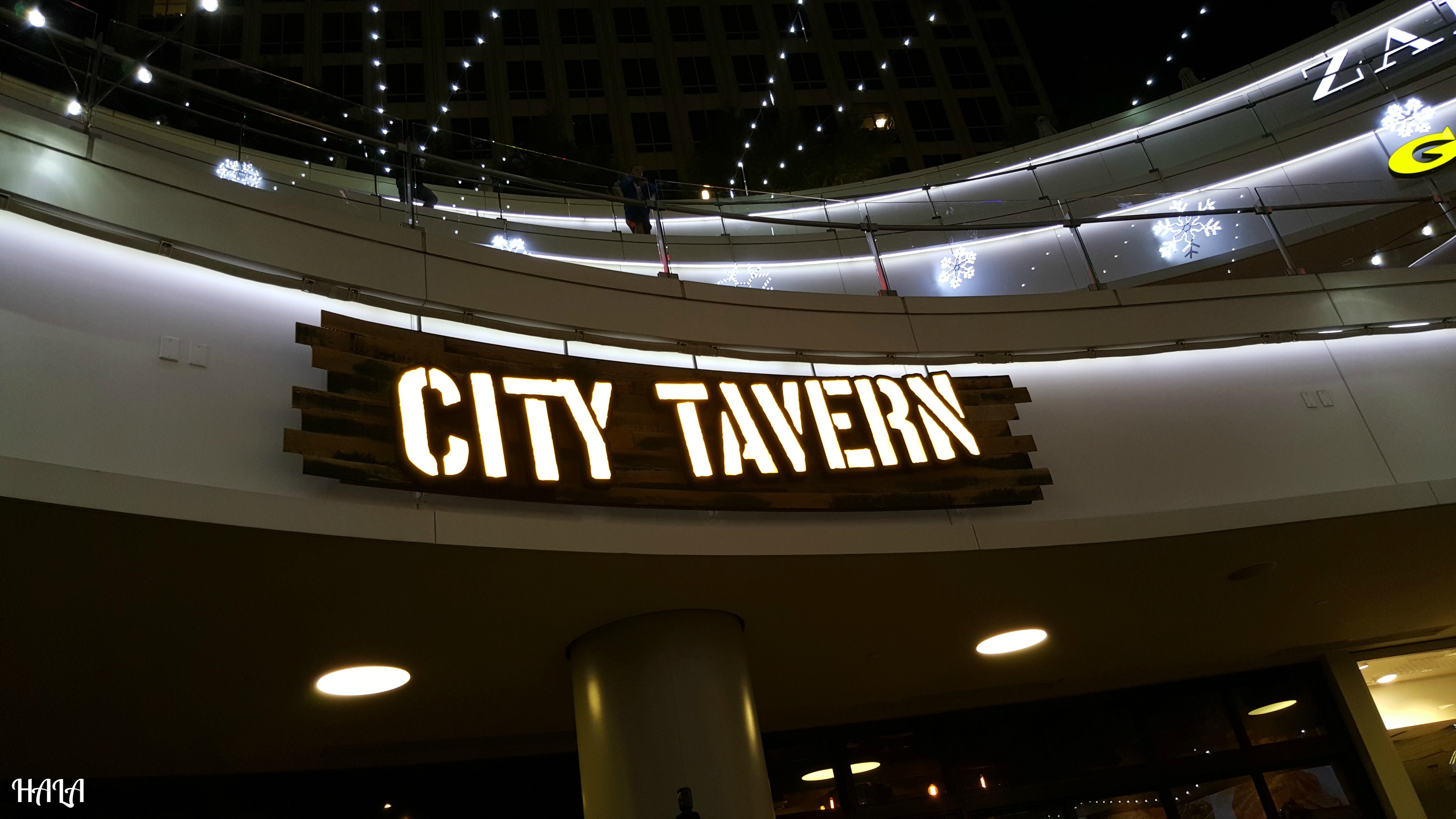 FIGat7th is all decked out with pretty lights, snowflakes and a beautiful tree.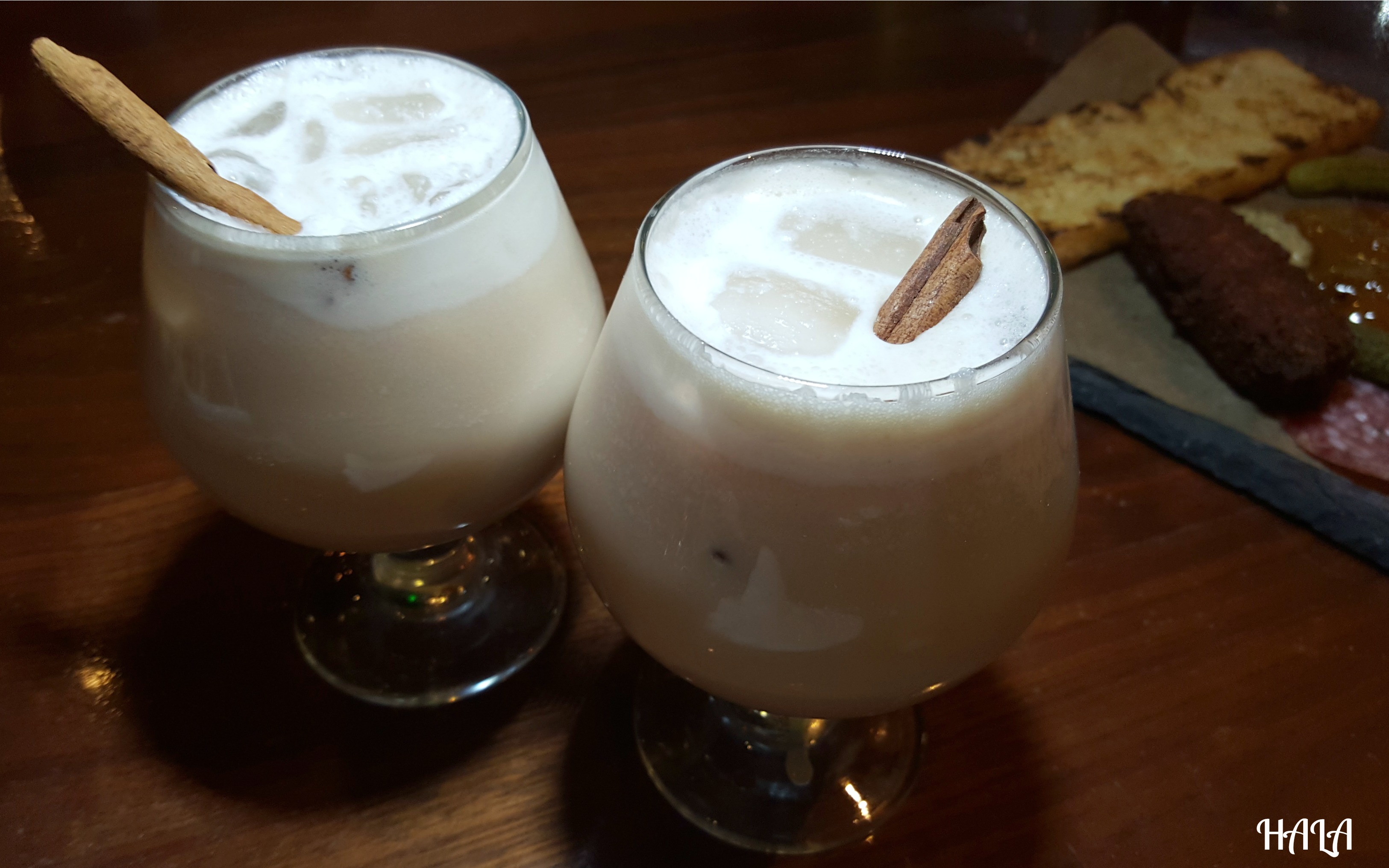 It's been pretty chilly here in LA. Make sure you try one of these to warm up! The Winter Spice: Chai tea and vanilla bean infused spiced rum with ginger, cinnamon and cream. $10 They are amazing…. the perfect winter cocktail. Once you have had one, you might just need to get a second one. They're just that good. 🙂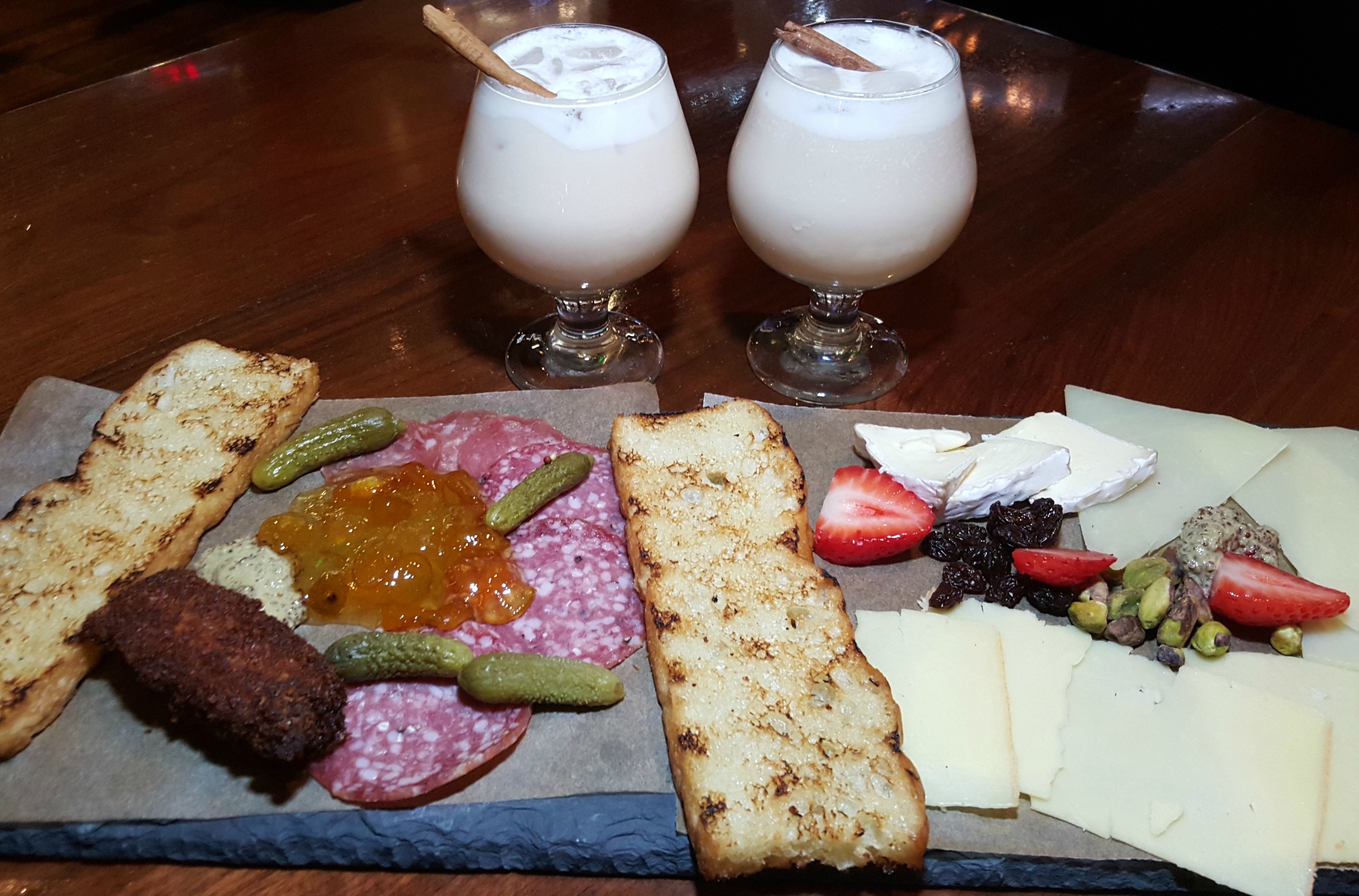 If you have a yummy Winter Spice Cocktail, then you're going to want to have a charcuterie and cheese slate to go with it. Artisanal cured meats, farmhouse cheeses, crisps, seasonal jam, mustard and more. A very enjoyable and delicious way to sip and savor the flavors of the season.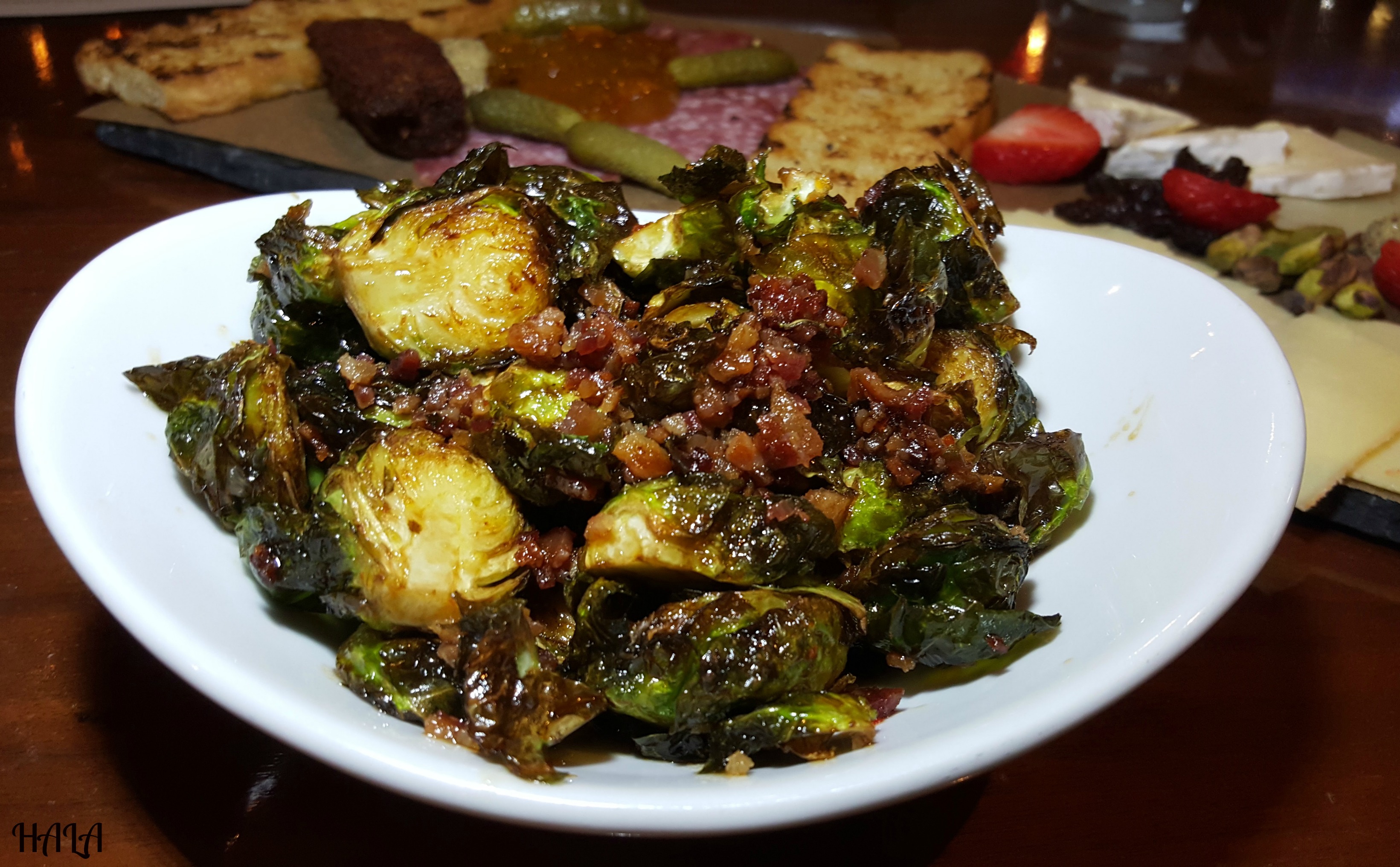 I love my veggies, so when it was recommended to me to try the charred brussels sprouts, I was all for it! Brussels Sprouts topped with Bacon and a sweet chili glaze, made for a heavenly veggie delight!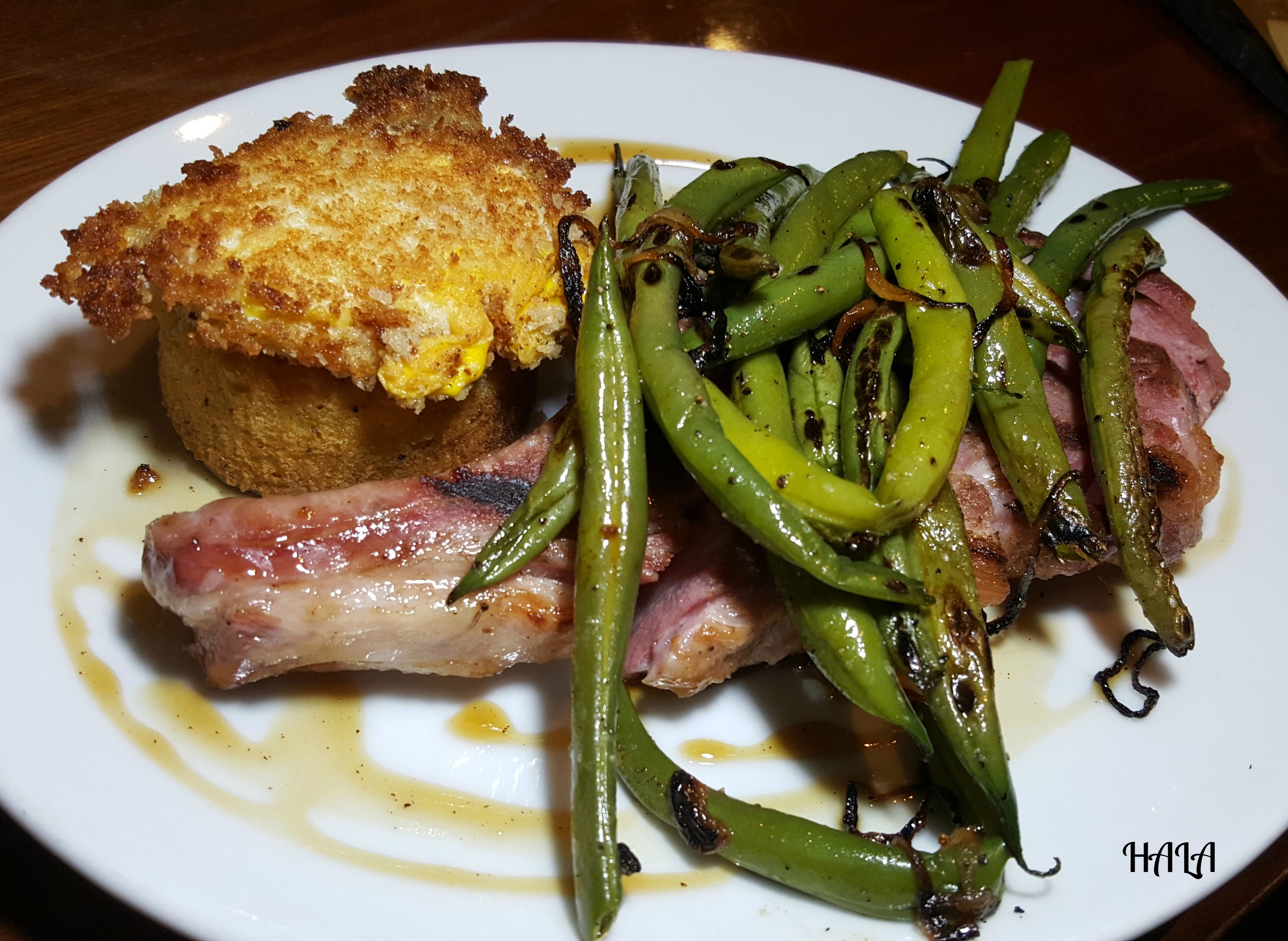 For the holiday season, City Tavern has the grilled ham chop. A cured pork chop, corn cake, crispy poached egg, green beans, with a bourbon glaze. I loved every bite of this one. The ham was so tender and melt in your mouth good and I just love green beans and corn cake. Yum! This is a holiday treat you must try.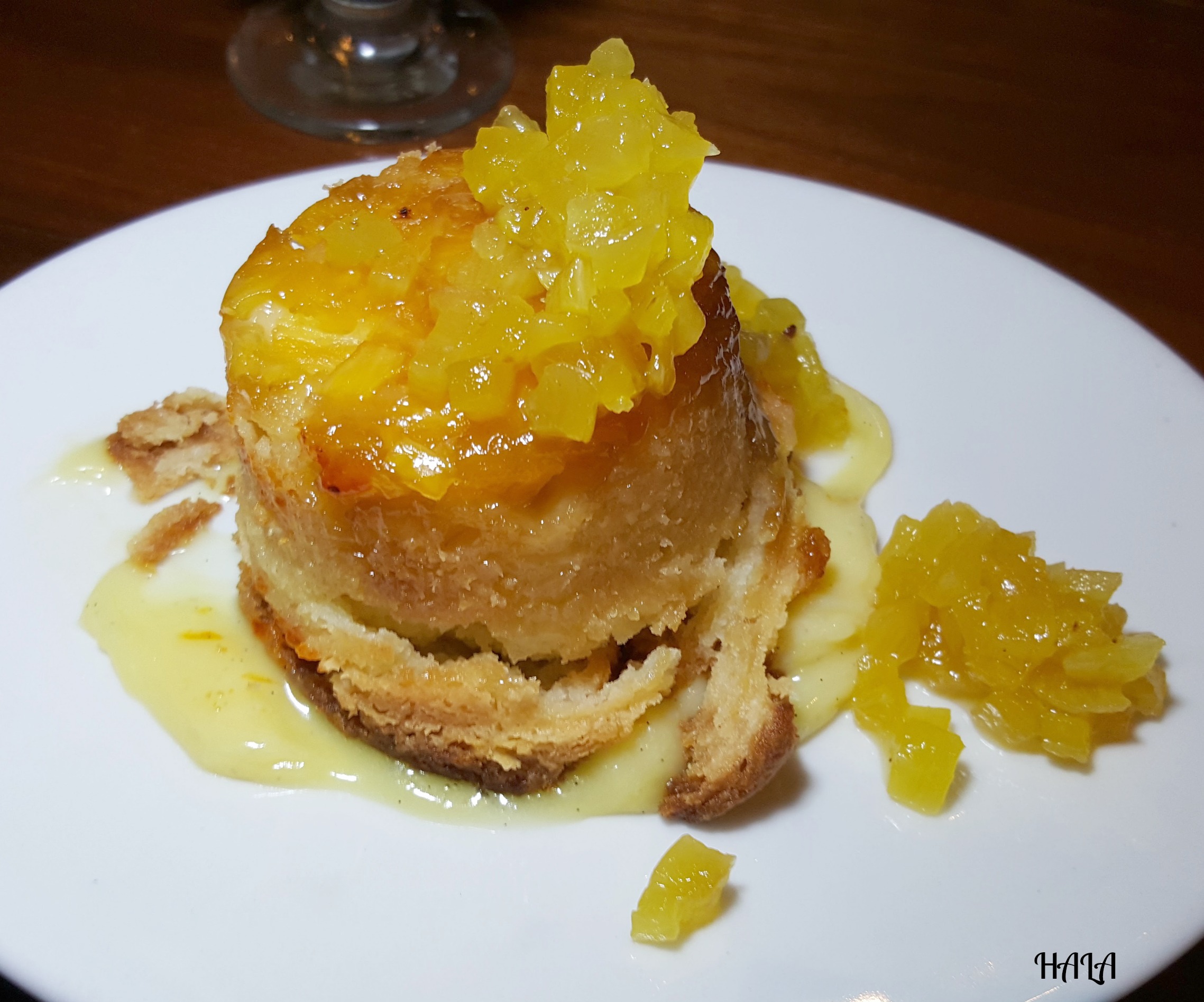 All of the desserts here look so tasty, but we decided on one that I've always loved having as a child. The pineapple-upside-down-cake. Very moist and creamy topped with lots of fresh pineapple pieces.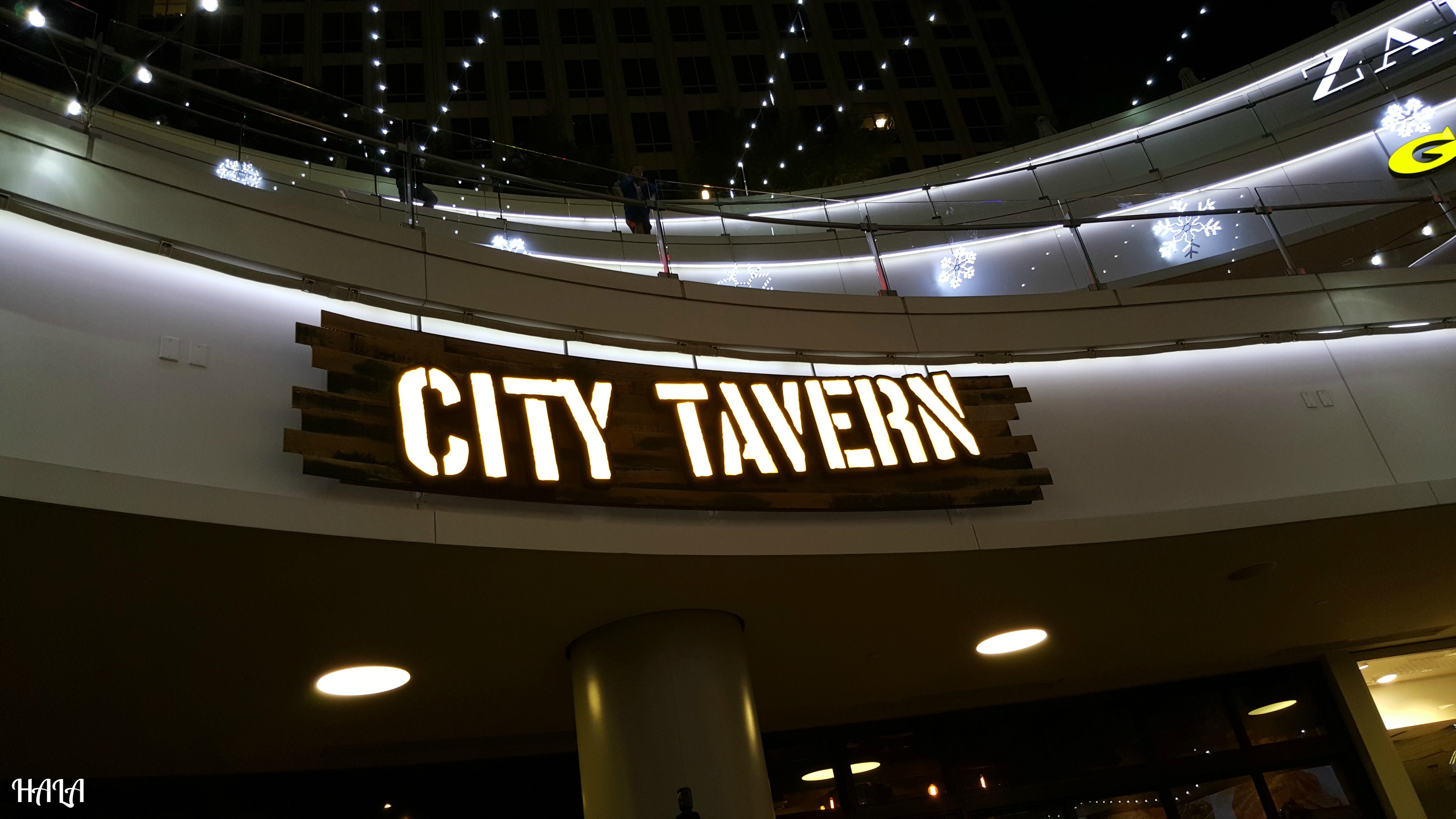 If you're looking for some seasonal winter treats to sink your teeth into, make sure to stop on by to City Tavern at FIGat7th! You'll be glad you did. Make sure to have one of those Winter Spice Cocktails for me too! 😉