Ruby's Celebrates its 33rd Anniversary with $1.99 Burgers!
By Erin
Ever since I was a child I have enjoyed eating out at Ruby's. It usually meant a trip out to the beach as we'd go to one of the locations at the end of the pier at either Seal Beach or Huntington Beach. For more than three decades, Ruby's has been welcomed by local communities as the iconic diner of California serving up only the best Americana burgers, fries and shakes around.
To celebrate this special occasion of 33 astonishing years of serving communities across Southern California, Ruby's Diner is offering a burger special and will be serving up their signature $8 RubyBurgers for only $1.99 on Dec. 7!!!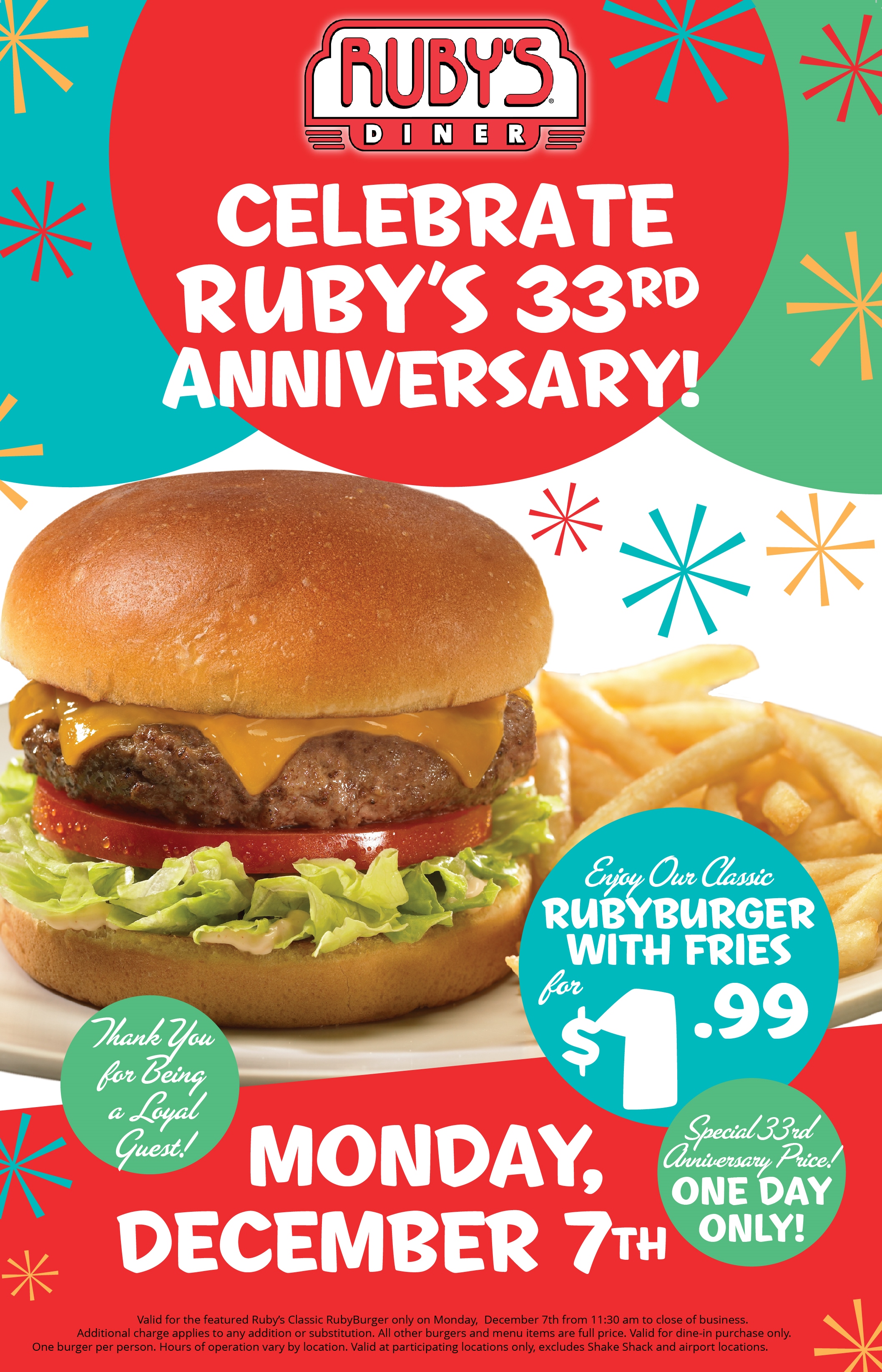 A destination for family dinners and celebrations, Ruby's was recently voted the best gourmet burger in California by the OC Register for 2015.
"Ruby's Diner started out as a single restaurant dream and has become an iconic part of our community," said founder and CEO Doug Cavanaugh, "and we are delighted to celebrate our 33rd anniversary this year."
Ruby's will be serving up the ever popular Classic RubyBurger with fries for only $1.99 from 11:30am until closing at all Ruby's Diners (except airport locations).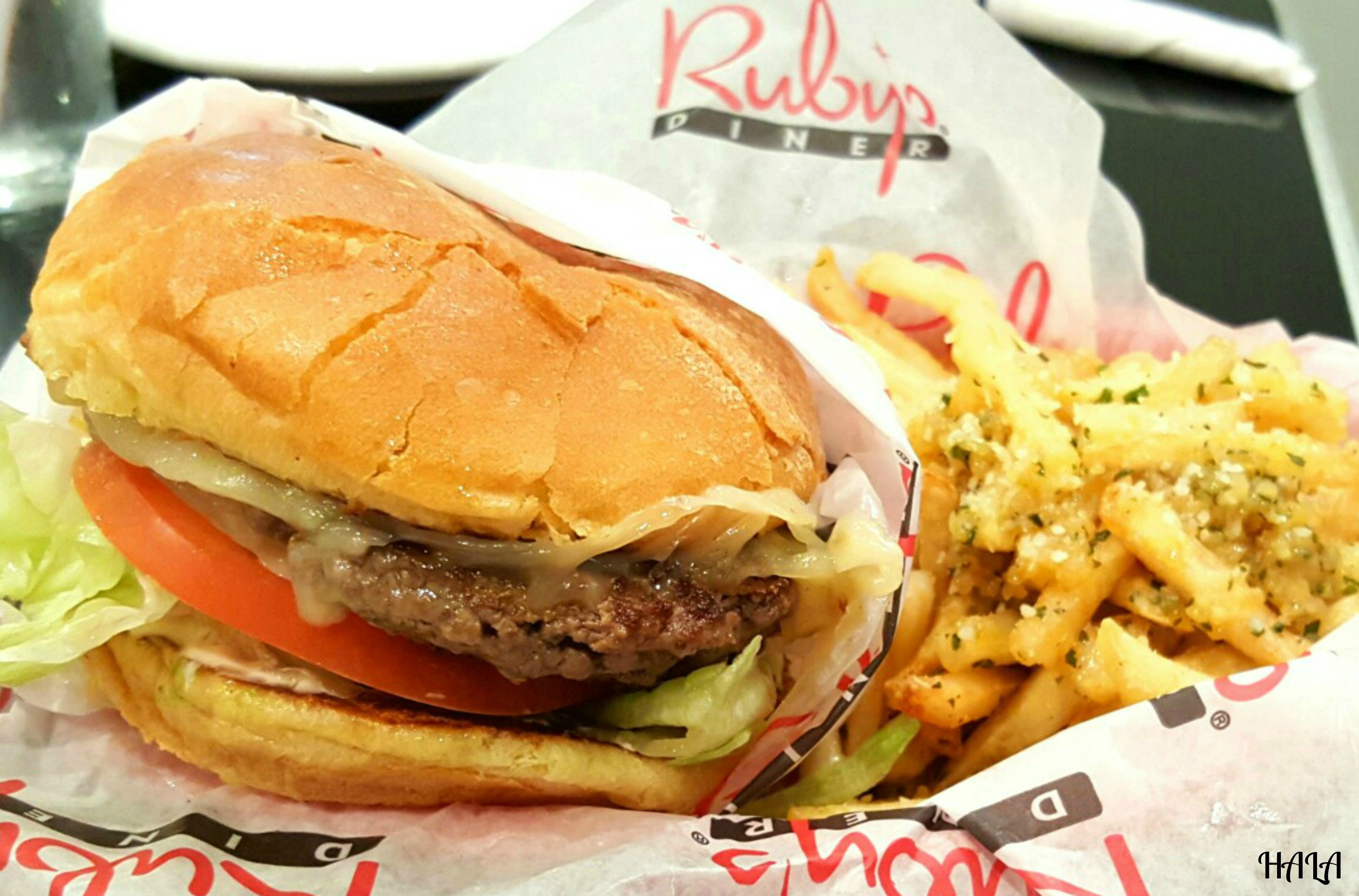 The Ruby Burger is a classic taste of Americana featuring a delicious and juicy premium USDA choice beef burger patty topped with crisp iceberg lettuce, fresh tomato, a choice of double-thick American, Swiss, cheddar, bleu, pepper jack or low-fat American cheese and tantalizing RubySauce, served on a grilled gourmet Ruby Bun.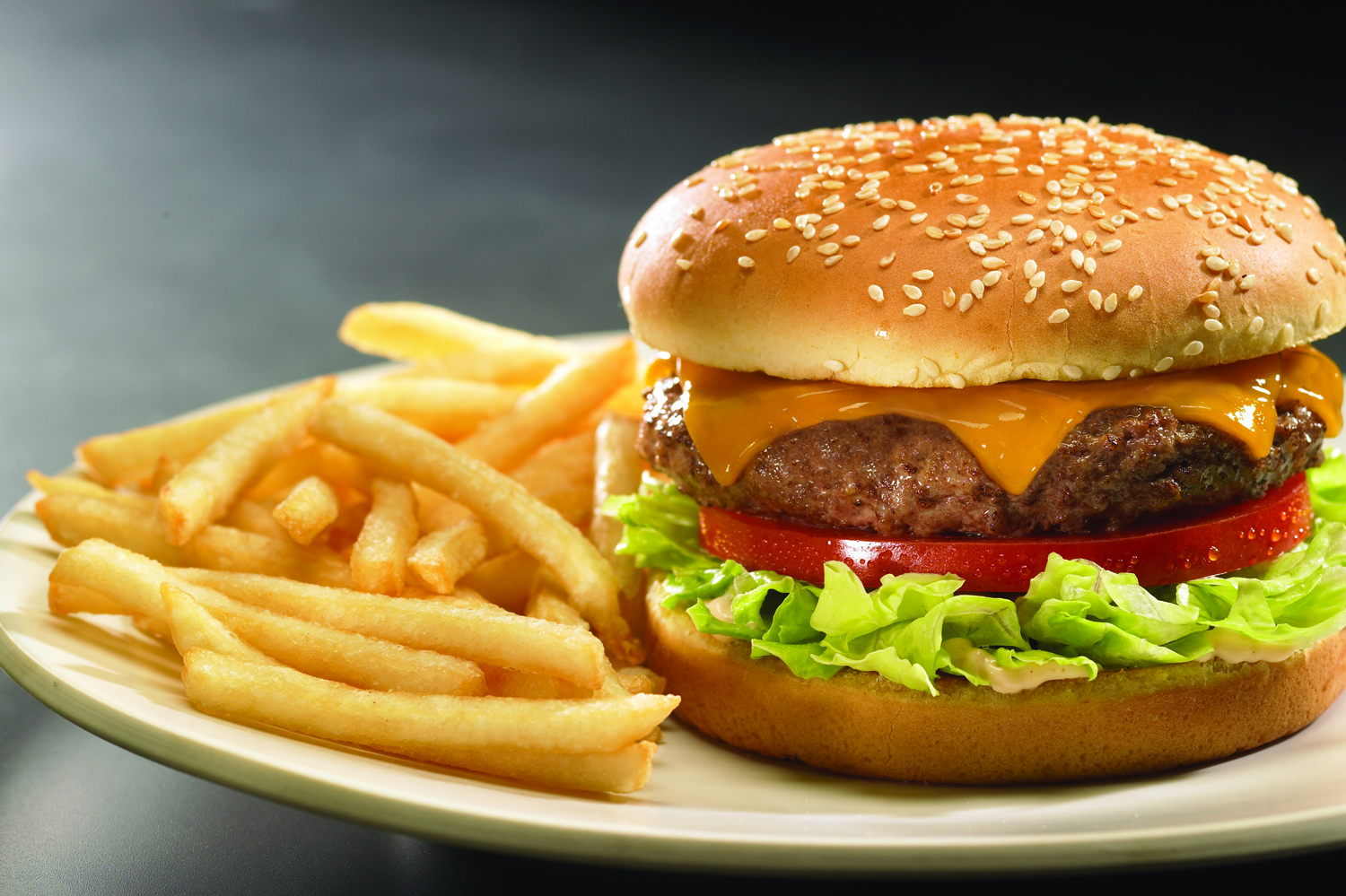 ENJOY!