MACovember at Stacked!
By Erin
Mac 'n' Cheese is one of America's favorite comfort foods, and nobody does it better than Stacked. To help celebrate MACovember, come on in to create your most indulgent or exotic Mac 'n' Cheese extravaganza! Don't miss your chance to take part in MACovember at Stacked: Food Well Built! Although you can Stack your own Mac 'n' Cheese dish anytime at Stacked, for the month of November they called it MACovember! 
Here are a few of our creations on our most recent trip to Stacked! We also STACKED our own salad this time too, to attempt to have something healthier before indulging in all that cheesy goodness (and of course, BACON!!)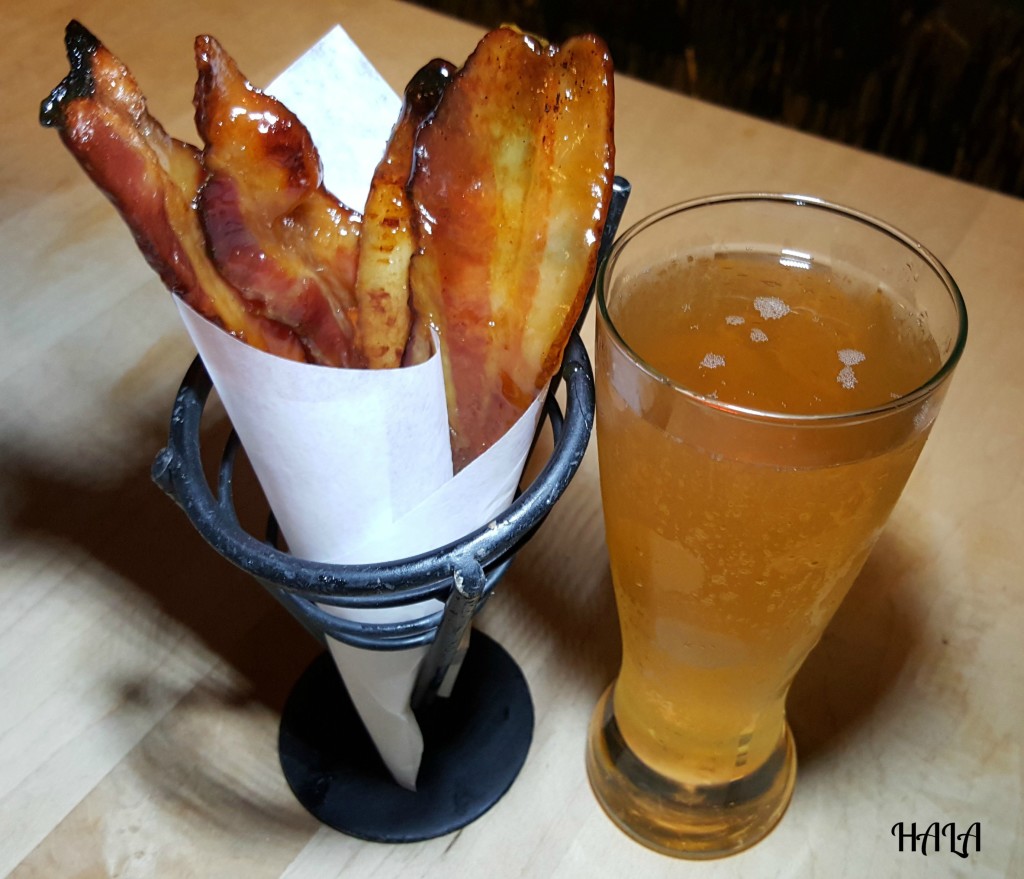 *No meal is complete without the famous and oh so yummy Candied Bacon! Paired with a refreshing cider, you can't go wrong with that!*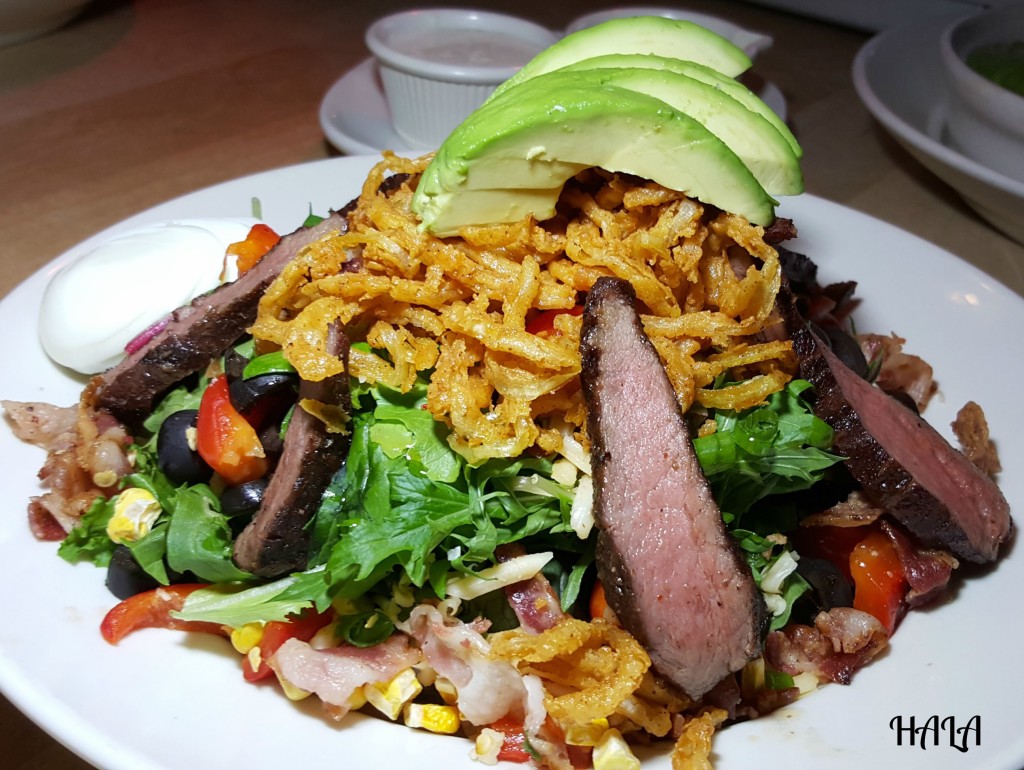 In the spirit of stacking our own meal on this trip, we stacked a salad. How'd we do? Steak, avocado, bacon, egg, red peppers, onion strings, olives, corn, and spring greens.
Then it was time to make our choices of what we wanted on our special Mac 'n' Cheese creations. We spent quite awhile putting in some serious thought in how we wanted to build our Mac 'n' Cheese! Ha!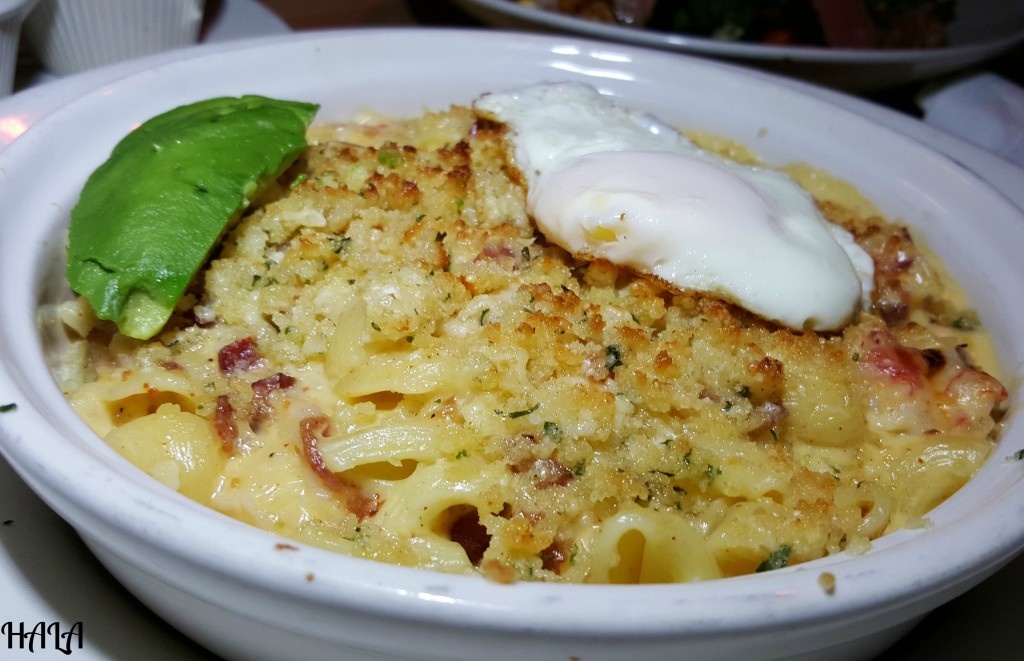 I wanted lobster, so I went for the Lobster Mac 'n' Cheese and added avocado, bacon, egg, extra cheese, parmesan breadcrumbs, and garlic. Oh man, was it ever good!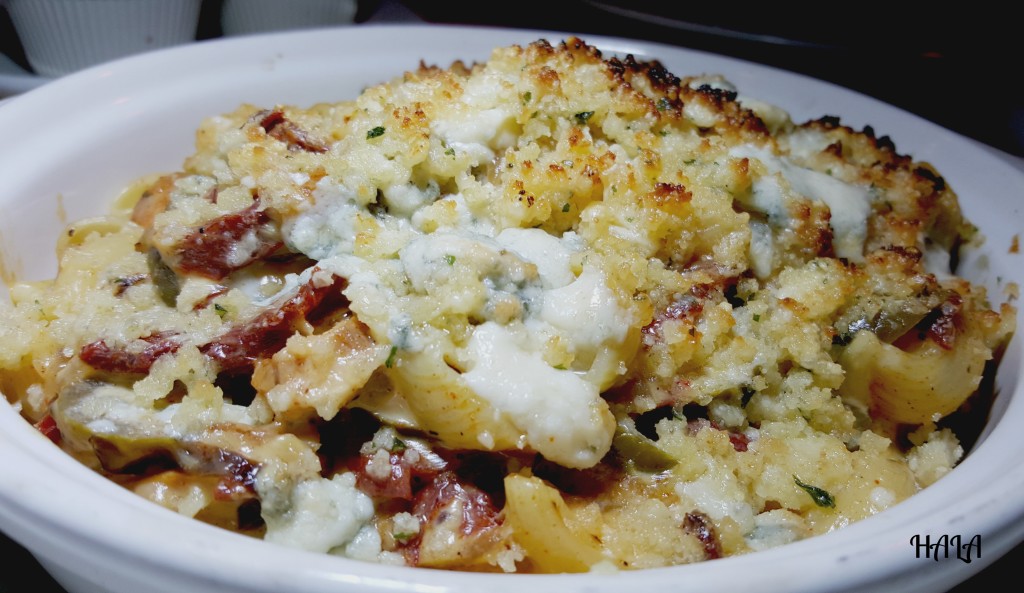 My friend went with something a bit more spicy. She stacked hers with blackened chicken, Bleu Cheese, roasted garlic, caramelized onions, sundried tomates, jalapenos, and parmesan bread crumbs. Too spicy for my liking, but she loved it!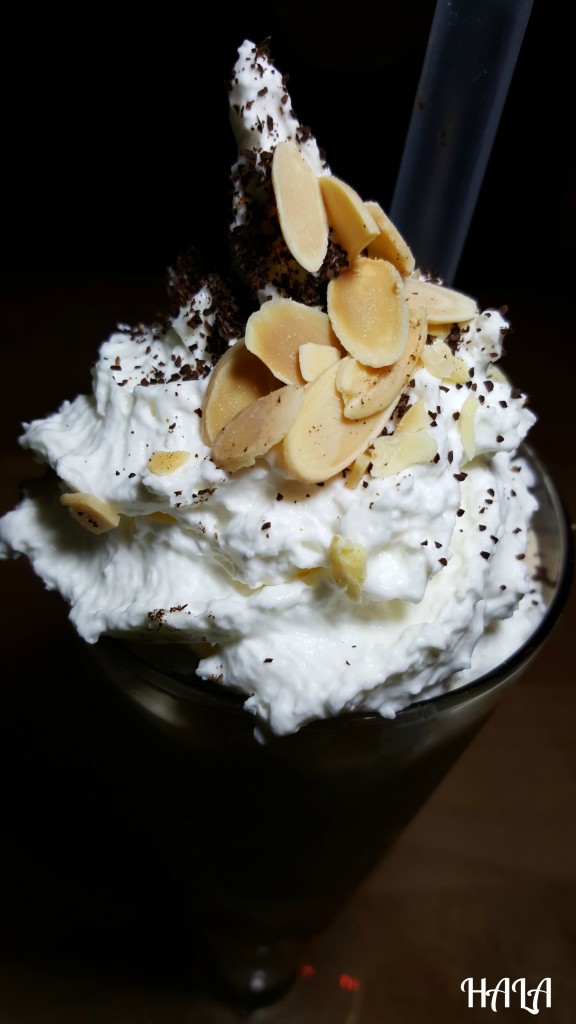 Of course we had to end our meal with a little dessert. I tried something different this time, that I had not had before here. We topped our meal off with a Mocha Almond Fudge Shake! So good! Coffee, fudge, toasted almonds, topped with whipped cream! It was he perfect pick me up after our meal and just sweet enough to make my sweet tooth happy.
What would you STACK, your mac with? 🙂 I'd love to see your creations you create at STACKED! <3