Celebrating the Holidays at Knott's Merry Farm!
By Nisreen & Erin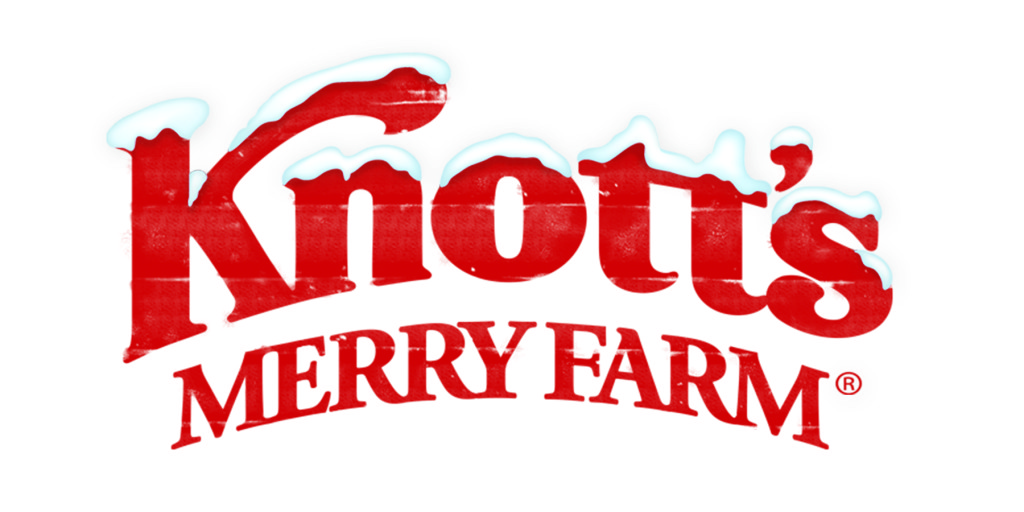 Knott's Berry Farm, the first theme park in the nation, carries a legacy of joy that once a year it indulges in completely. From November 21, 2015 to January 3, 2016, the seasonal Knott's Merry Farm brings the winter of storybooks to life in southern California, complete with dazzling decorations, fresh snow, and show stopping performances.  There's more to see and experience this year than ever before!
It's Snowing in Knott's Christmas Craft's Village!
Ghost Town transforms into Knott's Christmas Crafts Village at this special time of the year, turning into a shopping wonderland that boasts local artisans and Knott's specialties throughout the Village. It's a magical white winter complete with jolly Santa Claus in Santa's Christmas Cabin.
Then make your way to share your wish list through the fresh snow that falls every night across the Village, from the School House to the Saloon and stretching as far as the Assay Office. All around the cabin, you can find decadent pastries, homemade cookies and seasonal craft beer to satisfy everyone's favorite indulgences. Take your picture with Santa to bring the memory home with you!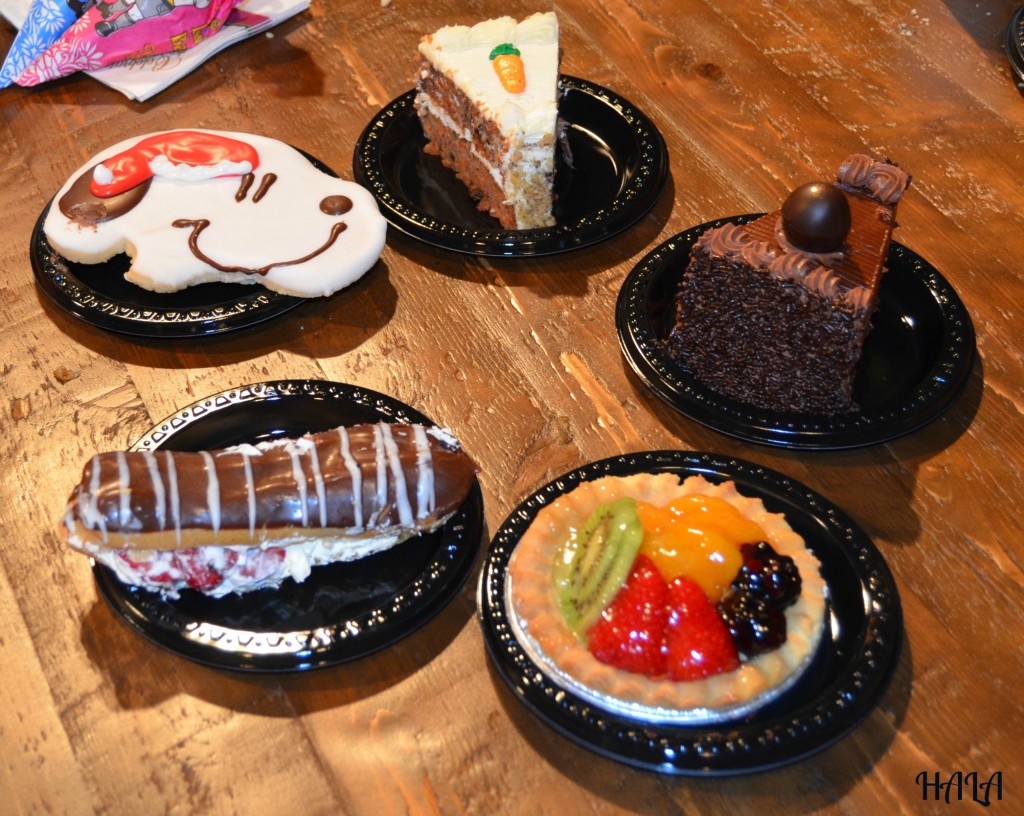 Just a *few* of the yummy treats to be found at Santa's Christmas Cabin! 😉
Calico Train Ride
Don't miss Christmas on Engine 41 as you make your way around the park. Ghost town and Calico Railroad invite guests to celebrate the holiday with the crew of Engine 41! Vintage cars are filled with an ever-changing group of cheery Ghost Town denizens eager to share their busy Christmas plans.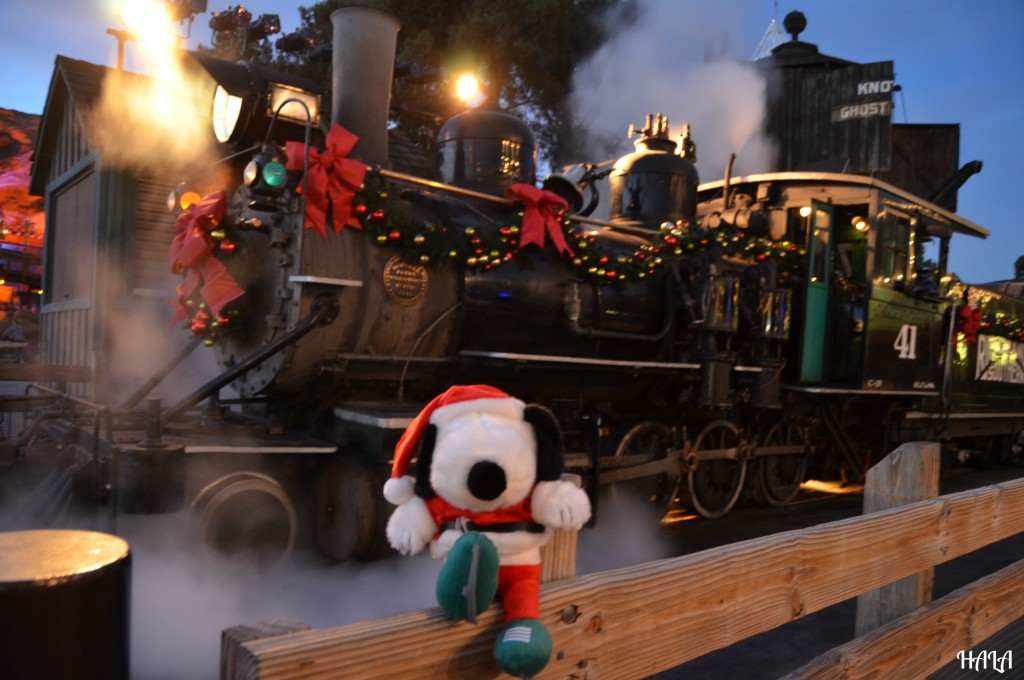 Stop by to see the new show:
Christmas Time is Here, Charlie Brown
. The show features a delightful mash up of some of your favorite holiday songs with a cheerful and heartwarming dose of the Peanuts gang.
As you wander the streets of the Village you'll find it brewing with adventure.
Calico Carolers make the streets sparkle with holiday cheer to the tune of song and hand bell chimes as they walk past chainsaw sculpting performances, delicate glass blowing demonstrations, and tasty treats. All around will be Knotts' world-famous holiday treats: poured-to-order maple lollipops at the Gold Trails Hotel, warm gingerbread men at the Farm Bakery, tasty holiday churros from the Churro Factory.  
Live Shows
Returning this year:
Merry Christmas, Snoopy!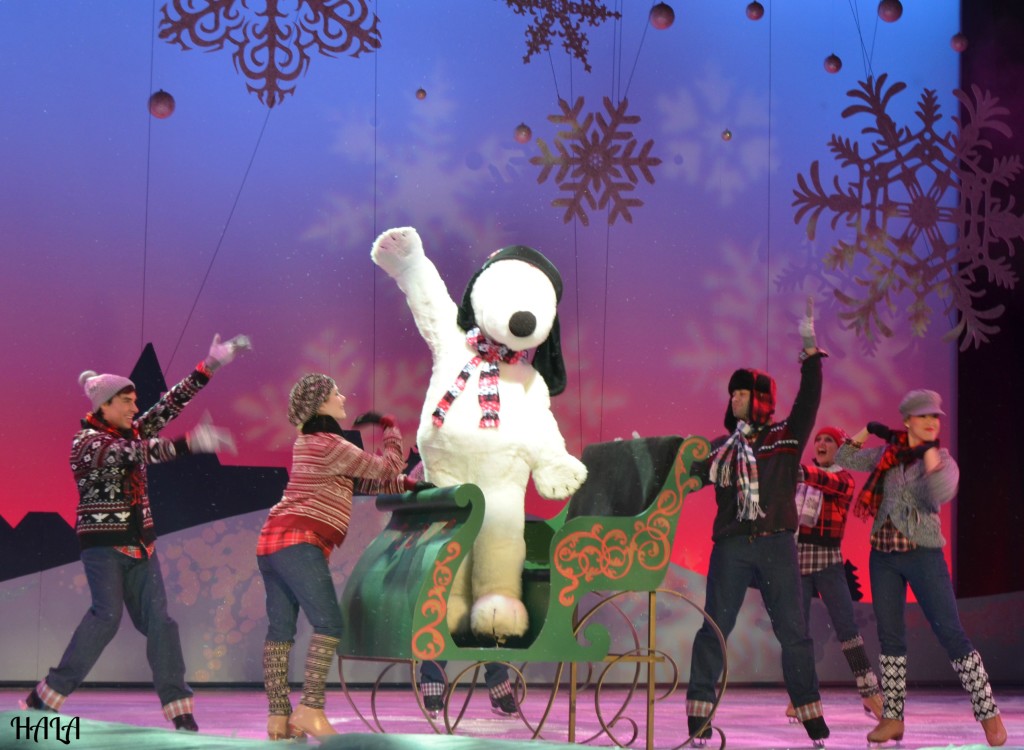 The PEANUTS® gang is back on the ice with a cast of world class ice skaters in the traditional, Merry Christmas, Snoopy! for a breathtaking show: tree trimming, waiting for santa and more holiday adventures carved in ice! Enjoy all the best parts of the season with your favorite characters in the Charles M. Schulz Theatre on select dates from Nov. 21-Jan. 3.
Snoopy's Merriest Tree Lighting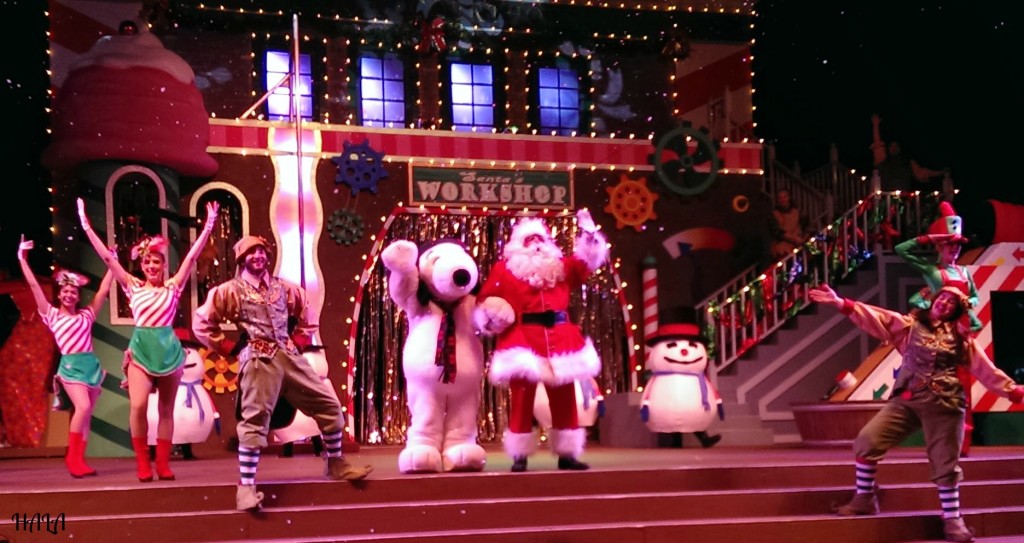 On the Calico Square Stage, find a magical tree lighting that will awe the young and young at heart with a cast of marching toy soldiers, Mrs. Clause, dancing snowmen, and Snoopy, everyone's favorite beagle.
Krazy Kirk and the Hillbillies
On select nights, music lovers can head to the Birdcage Theater to see Krazy Kirk and the Hillbillies perform comedy and upbeat bluegrass as they are warmly welcomed to continue their Knott's Merry Farm residency.
The Ghost Town Miners
Joining the musical side of the Knott's Merry Farm, The Ghost Town Miners brings cheerful bluegrass to the Fireman's BBQ Stage as they return for another year!
New attractions joining the family:
Christmas Time is Here, Charlie Brown
Families with young children will find much needed entertainment at the Camp Snoopy Theater. Christmas Time is Here, Charlie Brown is the perfect mashup of our favorite holiday songs and a heartwarming show by the PEANUTS gang.
Knott's Melodrama Company
The Knott's Melodrama Company shares a deeper side of the holidays with daily performances in the Bird Cage Theater. Charles Dickens', A Christmas Carol and O. Henry's, A Gift of the Magi, bring to life the spirit of the season in moving performances.
Make the Most of the Season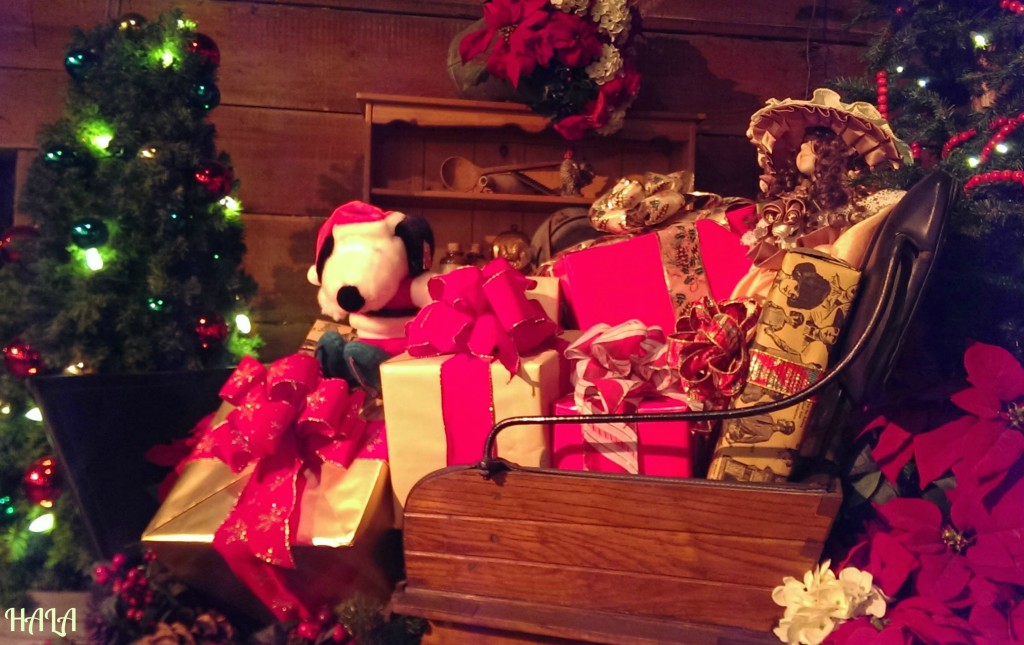 Monday through Thursday, November 23 – December 10, 2015, enjoy the Knott's Christmas Crafts Village for free. Bring the whole family to enjoy the beautiful decorations, unique gifts from local artisans, and everyone's favorite holiday treats. Admission is included in theme park admission each day.
For your favorite theme park lover, a 2016 Season Pass is an incredible stocking stuffer! It includes one free admission in 2015, unlimited visits in 2016 (no blackout dates!), discounts on some foods and merchandise, and access to year round events! All for just $81.00 right now. You can find out more about when this price expires at knotts.com or by calling (714) 220-5200.