Boudin Bakery Presents: New Gourmet Grilled Cheese Sandwiches!
By Erin
*I was invited as a guest to a media tasting for purposes of this review.  All thoughts and opinions remain my own.*
What happens when you take an American Classic comfort food like the Grilled Cheese Sandwich and have the creators of Boudin Bakery spice it up a bit? You get 3 new Gourmet Grilled Cheese favorites! The Great Grilled Cheese (with or without bacon), the new Jalapeno Grilled Cheese, and the Grilled Brie with Apples & Fig Jam!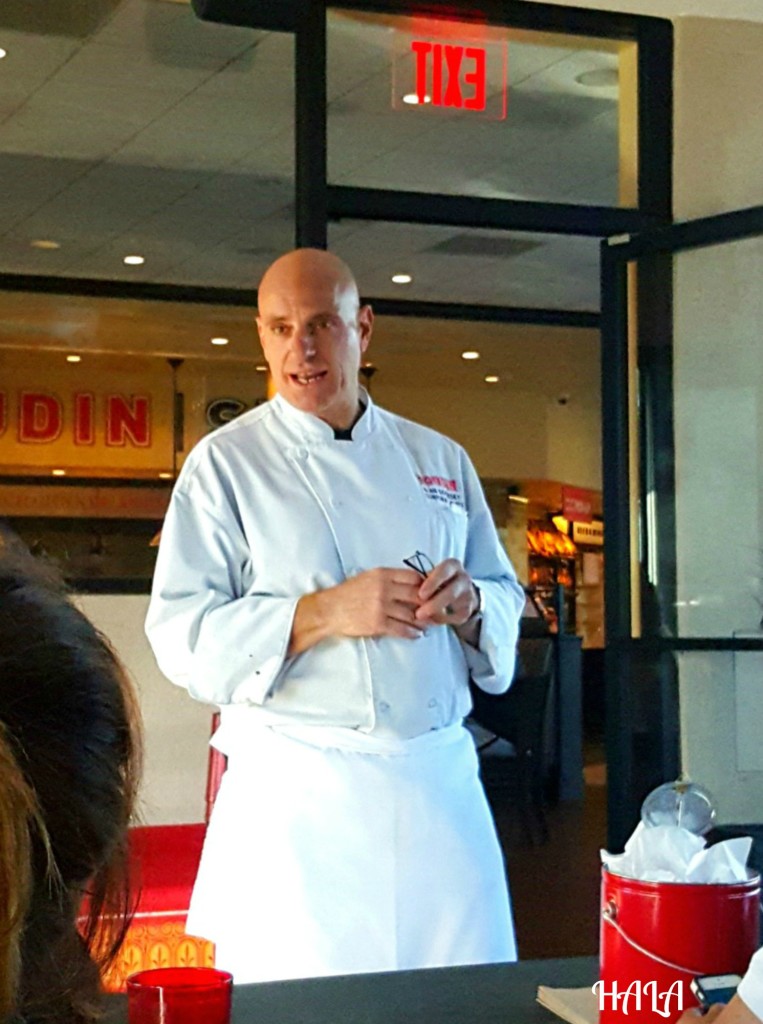 We got to meet with Corporate Chef Alan Skversky who enlightened us about these new creations and Boudin Bakery's history. Boudin's sourdough bread uses only 4 ingredients, contains no yeast, it's started with a wild yeast that's only found in the air of San Francisco, or "mother" dough that provides the bread with a unique tang. A portion of the original mother dough still starts each and every sourdough loaf that Boudin makes. The types of sandwiches that Boudin has created over the years have evolved into gourmet tastes and flavors to please every palate.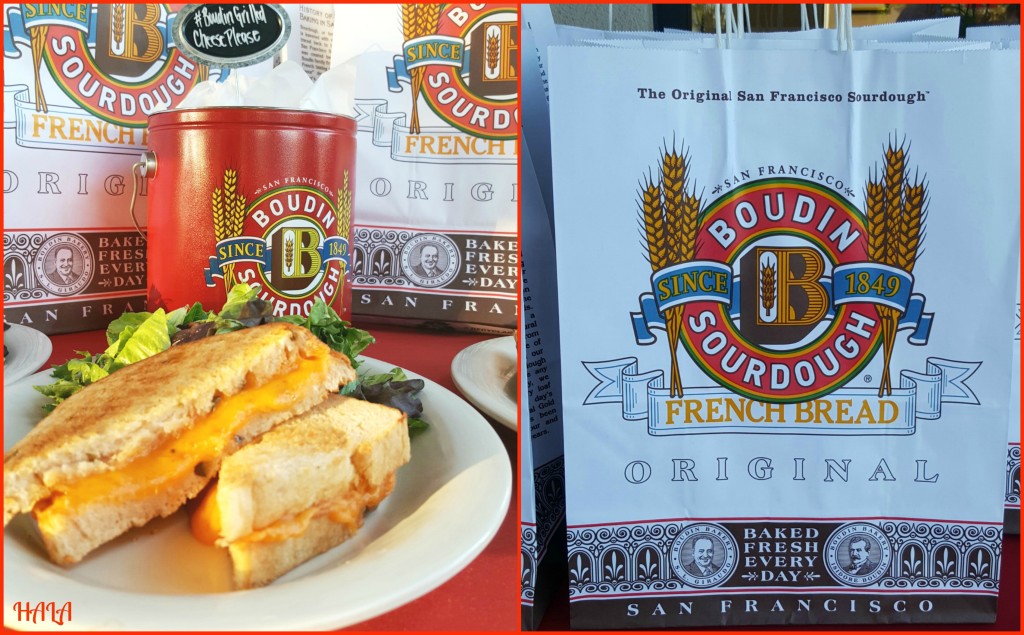 The Great Grilled Cheese
The Great Grilled Cheese- (vegetarian)—includes Havarti & sharp cheddar melted to perfection on Parmesan-crusted sliced sourdough bread. According to Chef  Skversky, Havarti cheese is used because they only wanted to use the best, and most flavorful premium ingredients. Love Bacon? Who doesn't!? 😉  You can also order this delicious sandwich with bacon or ham. Three strips of applewood smoked bacon on your grilled cheese sandwich? Yes please! That sounds like heaven to me. Chef also told us that the bacon is strategically cut and placed on the sandwich in a way that each bite, from start to finish, is the same from crust to crust. This one was my favorite, and I know I'll love this one even more with the bacon!
Grilled Brie with Apples & Fig Jam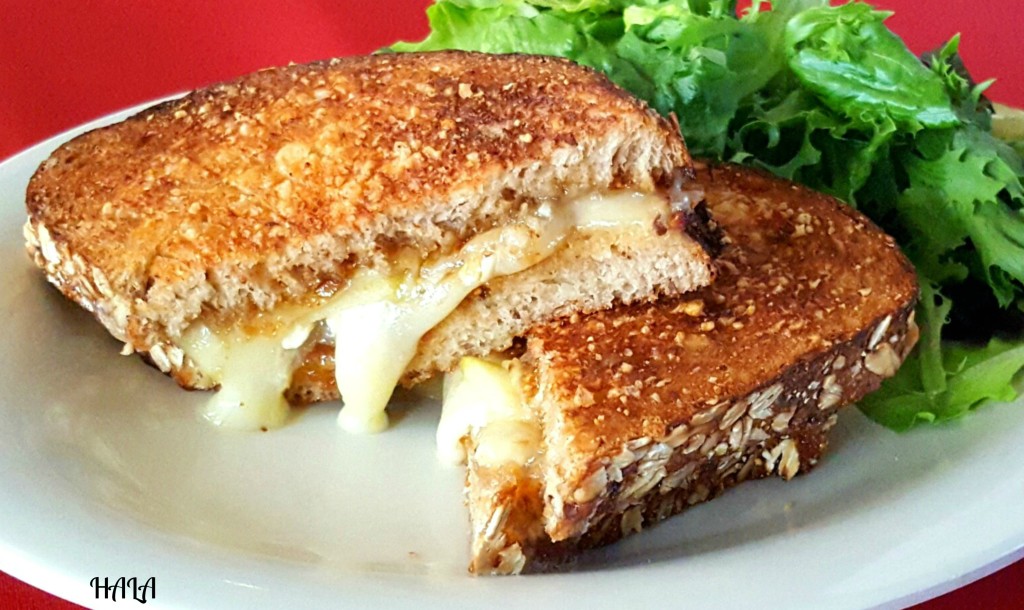 The Grilled Brie with Apples & Fig Jam-(vegetarian) This one was a close second favorite for me. Grilled with melted brie, Havarti cheese, sliced Granny Smith apples, and fig jam, all on Parmesan-crusted multigrain bread. This one is on the sweeter side. Think of it as a dessert grilled cheese sandwich. 😉 I loved it!
Jalapeno Grilled Cheese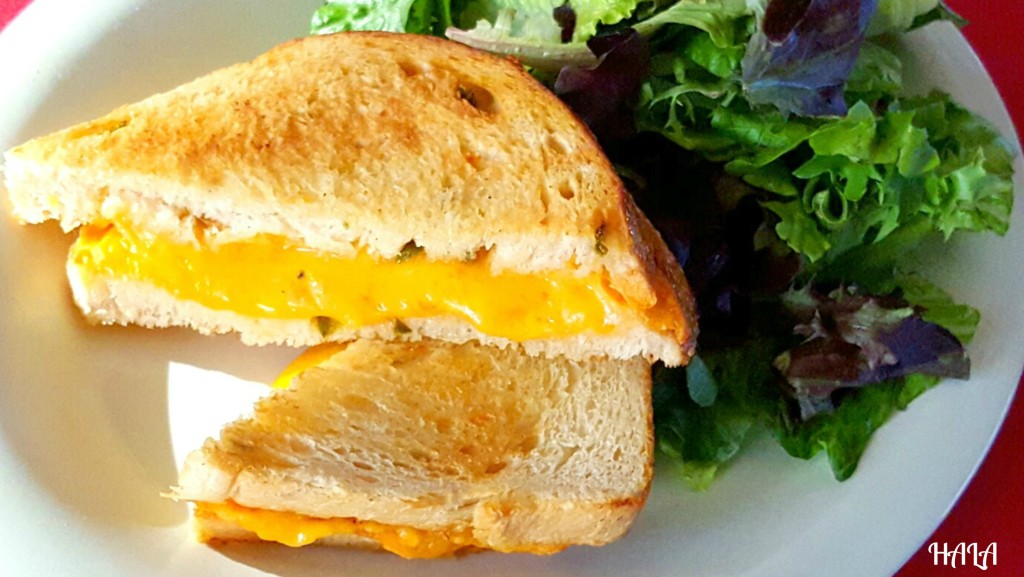 The Jalapeno Grilled Cheese-(vegetarian) Melted cheddar on their Jalapeno Sourdough Bread makes up this one. Not overly spicy, the jalapenos are mild, bringing just the right amount of heat. It might be pretty simple, but it packs plenty of flavor. If you don't like spicy at all, then you might want to stick to the other two options above, but if you don't mind a little bit of spice, then this ones for you.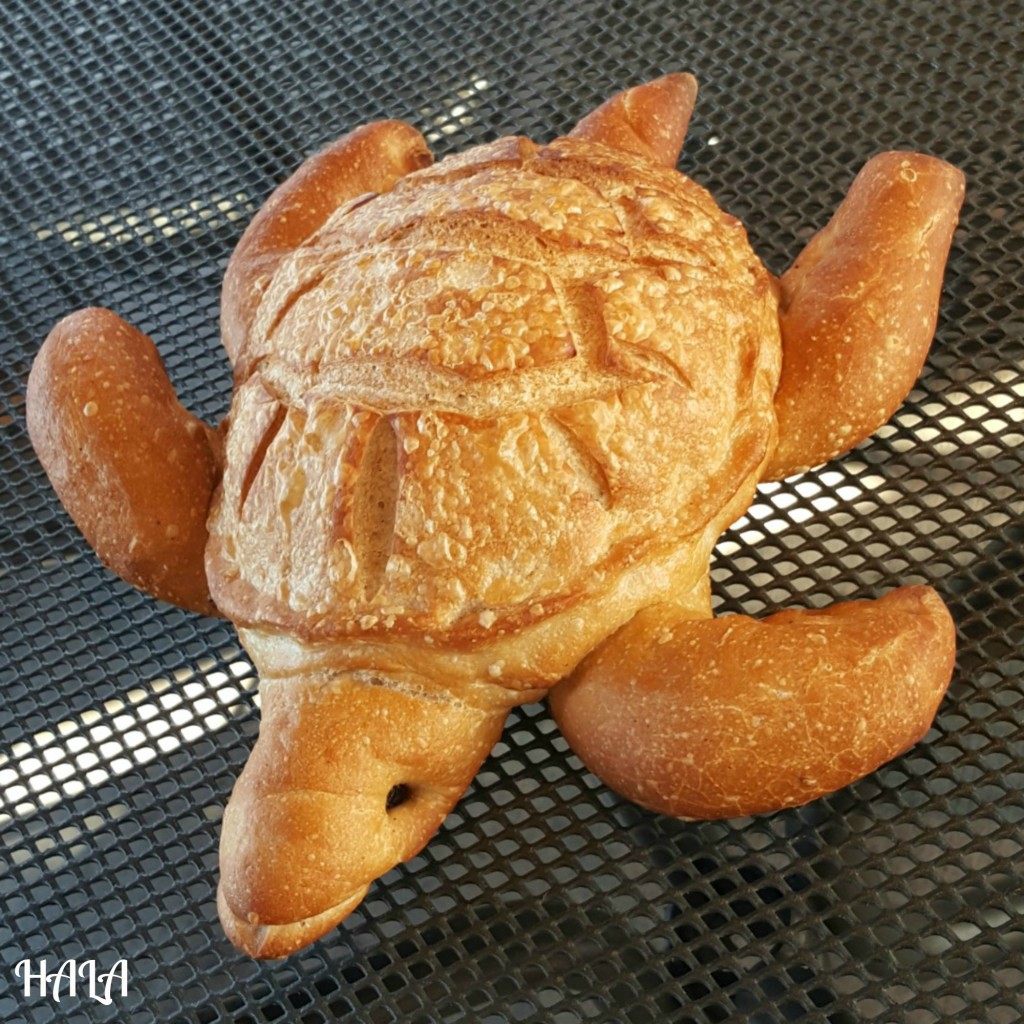 Boudin Bakery creates such adorable bread animals like this turtle! Too cute!
Be sure to Download & Print this Coupon for an awesome deal!!
Looking for Fundraiser Ideas?  Attention Teachers, Sports & School Organizers!
One other awesome thing I need to share about is the amazing opportunities Boudin has for communities, sports teams and schools. Coming from a family of educators, I know how important it is to keep students motivated. Boudin has some special awards that teachers can inquire about to reward their students with for achieving their goals. Reward your students with a FREE Kid's Meal at Boudin Bakery. You can email David Keller at dkeller@boudinbakery.com to inquire about setting up a fundraiser for your school or organization and for copies of the award certificate!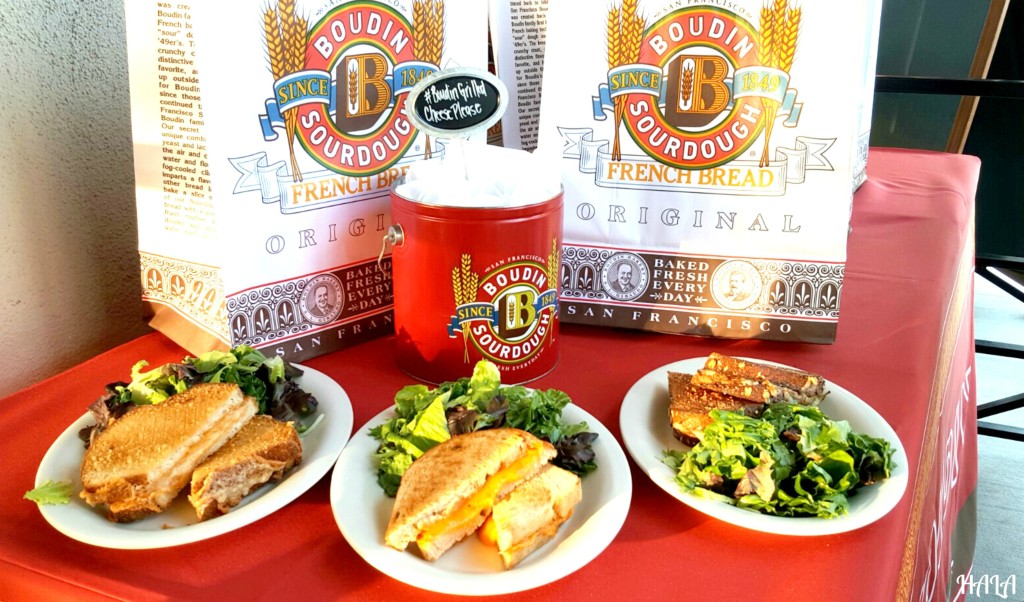 Now, which grilled cheese sandwich would your taste buds want to try first? 😉