Celebrate Summer with Ruby's new Shakes!
By Erin
Summer is here and what better way to celebrate than with some cool and refreshing shakes from Ruby's? When Ruby's asked if I'd come in to try out their new summer shakes, I couldn't resist! Ruby's has three new shakes available for a limited time, as sadly, summer doesn't last forever. So get them while they  last! There are three special flavors for summer – Kit Kat, Double Dark Chocolate and Heath Bar. These shakes will make you Chocolate Happy!
Ruby's has 40 locations across the U.S. in California, Hawaii, Nevada, New Jersey, Pennsylvania & Texas.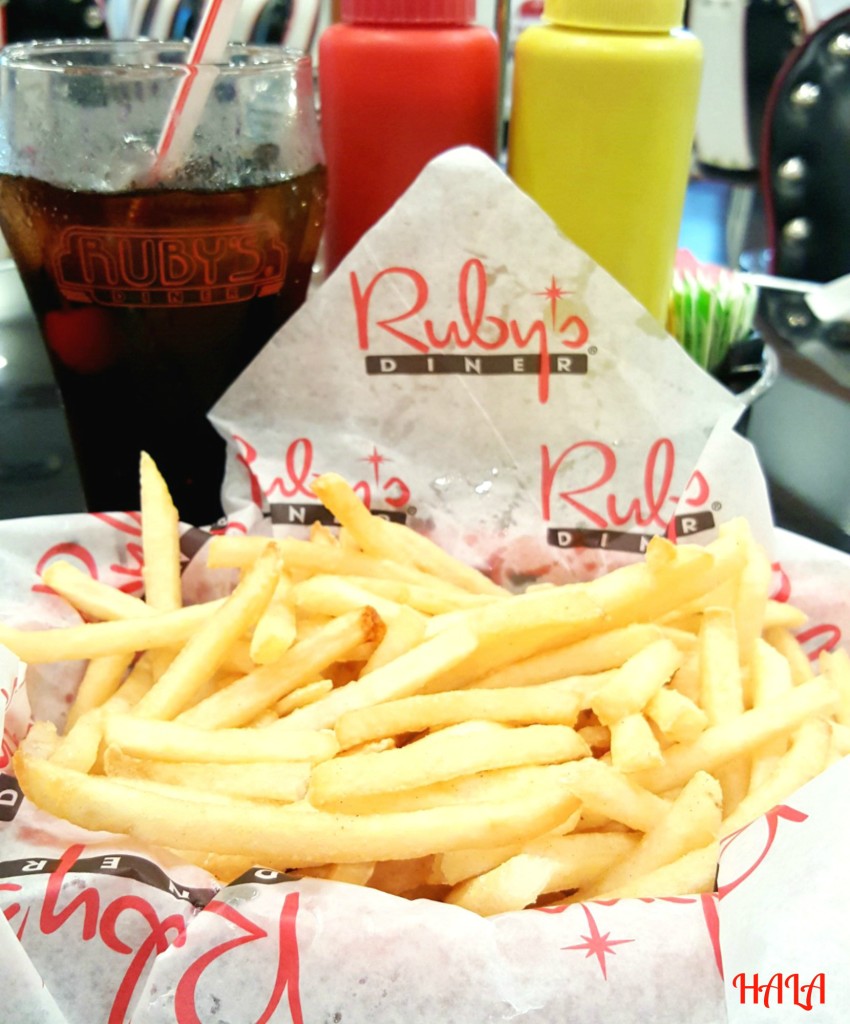 Before we get to the shakes though, we started out with some french fries to share and a nice ice-cold Cherry-Coke! So refreshing on a warm summer night!
Of course, if you go to Ruby's and have some fries… you are going to want to have a burger with those fries! 😉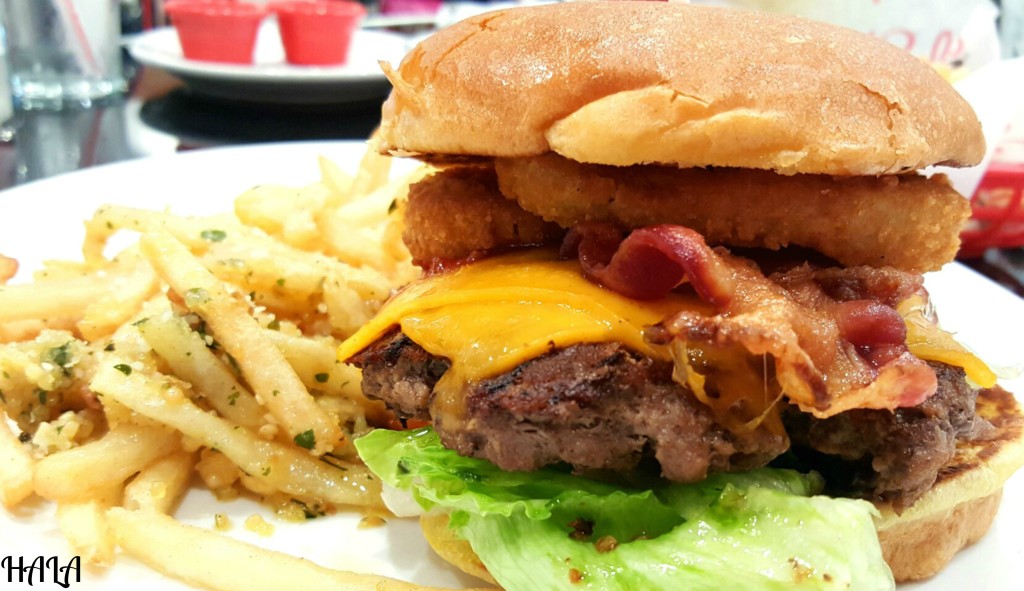 I had one of my favorites. The Hickory Burger. A half-pound of premium USDA choice beef, topped with two slices of melted cheddar cheese, with thick-cut bacon, crisp lettuce, tomato, Ruby Sauce, and crispy Ruby Rings. Topped with a delicious and zesty BBQ sauce! It's a whole lot of "yum" in one bite! On the side I got some hot, crispy, garlic fries! I love all the fresh garlic they top them with!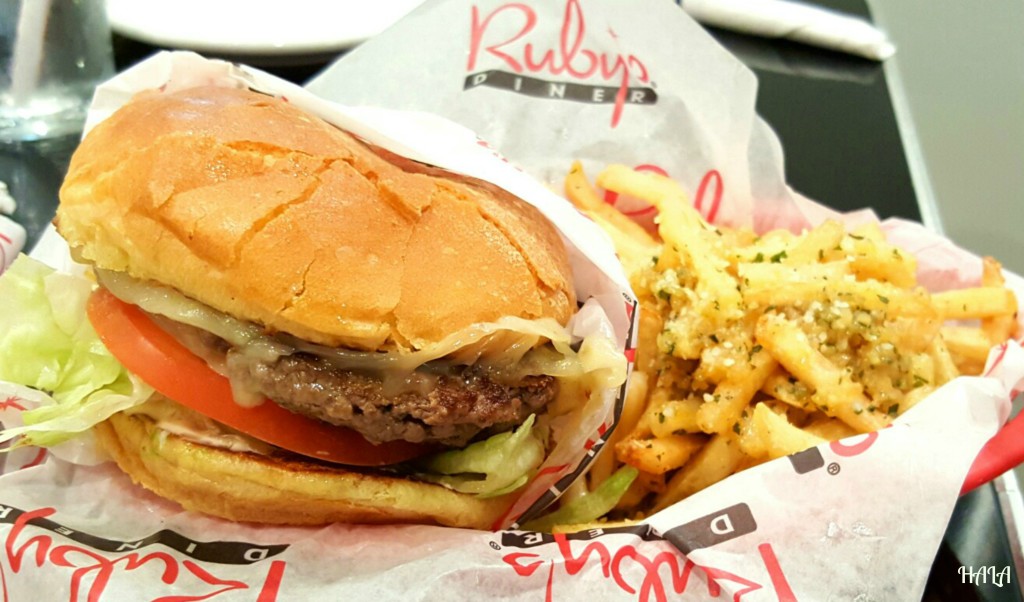 My friend that I was dining out with, chose one of her personal favorites, The Classic Ruby Burger. Still simple, yet delicious after all these years. Topped with crisp lettuce, tomato, Ruby Sauce and Pepper Jack cheese, makes for another delicious option.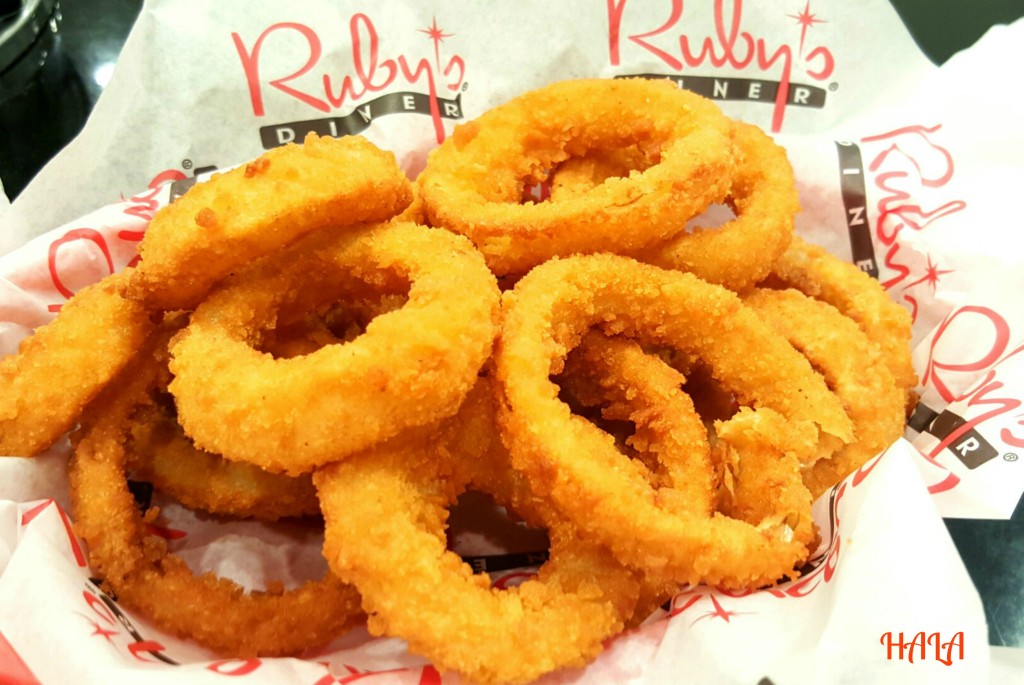 If you are not a french fry person, then you might like their golden, crispy, onion rings!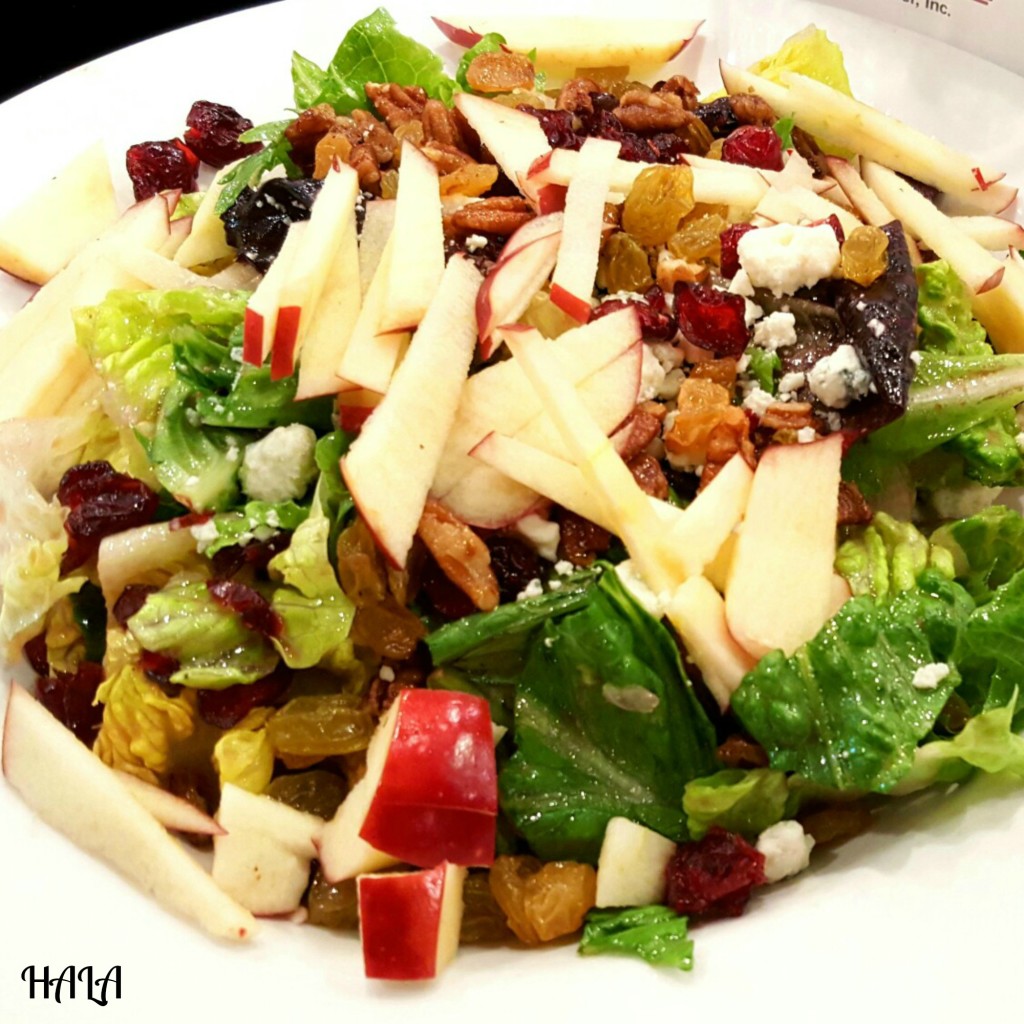 Or maybe you are looking for a healthier option, especially if you plan on indulging in a delicious summery shake afterwards? 😉 Then give the Ruby's Apple, Pecan & Blue Cheese Salad a whirl. A fresh, spring mix of romaine, Julienne apples, dried cranberries, candied pecans and golden raisins tossed in a Pomegranate Vinaigrette with Blue Cheese crumbles. You can also get this served with Chicken if you wish. Now onto the best part, right? Dessert!!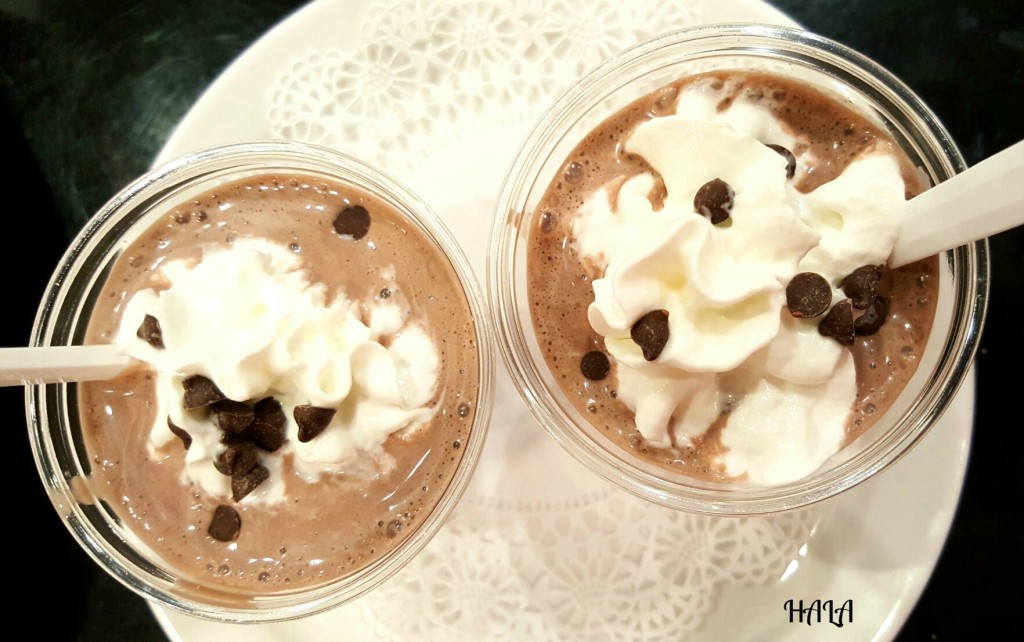 The first up of the 3 new summer shakes, was the Double Dark Chocolate shake. A very chocolaty shake, topped with chocolate chips, whipped-cream and a cherry. If you love chocolate and want something simple, then you'll love this one!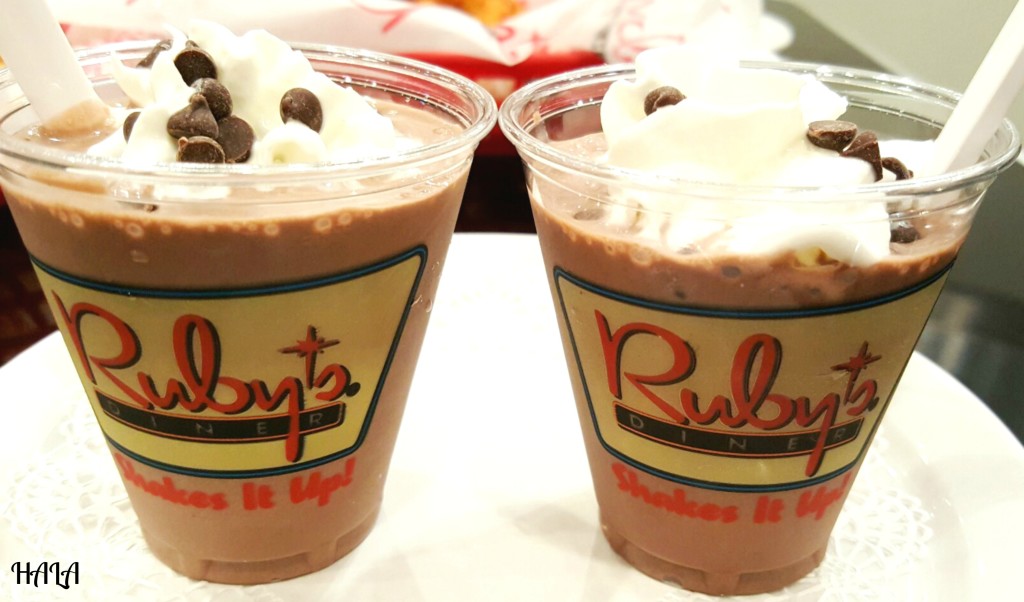 The Double Dark Chocolate Shake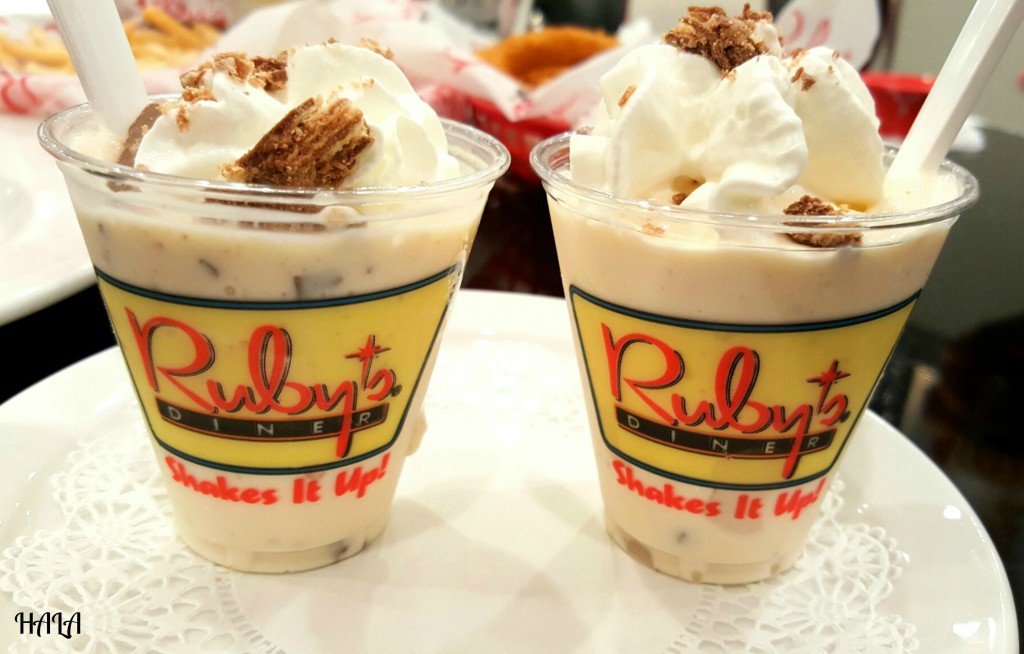 Do you love Kit Kat bars? Then you will LOVE the Kit-Kat Shake! Those crispy, chocolaty wafers really make the shake. Topped with whipped cream and a cherry.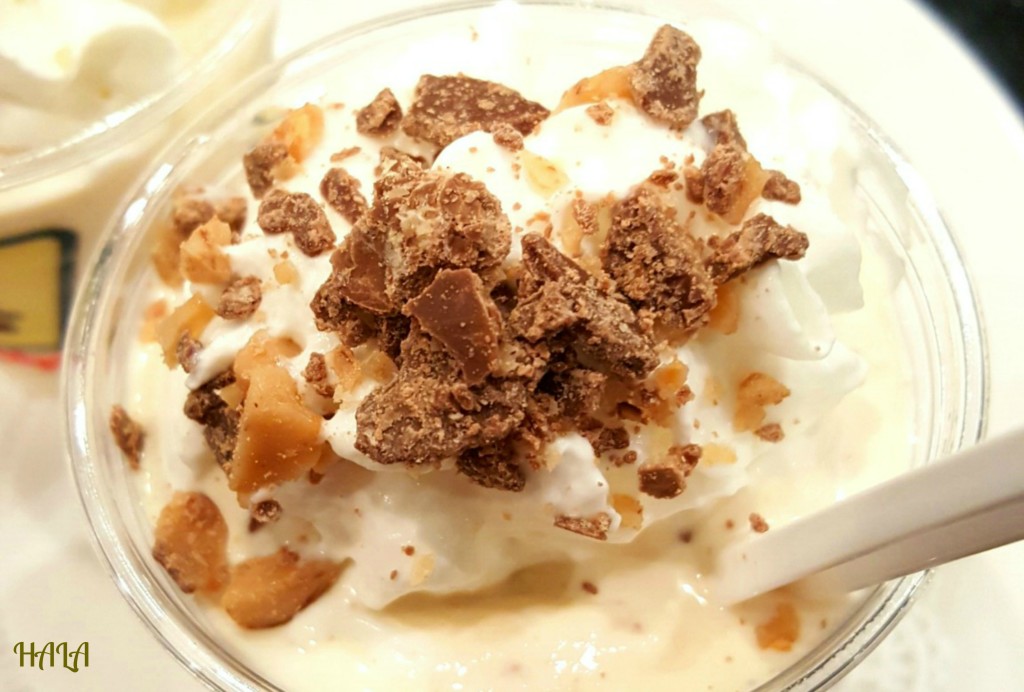 Ok, this last one was my personal favorite… do you love HEATH bars? If you do, then you MUST try this one! The Heath Bar Shake. 🙂 This last shake had crumbles of Heath bar topping the shake along with whipped cream and a cherry.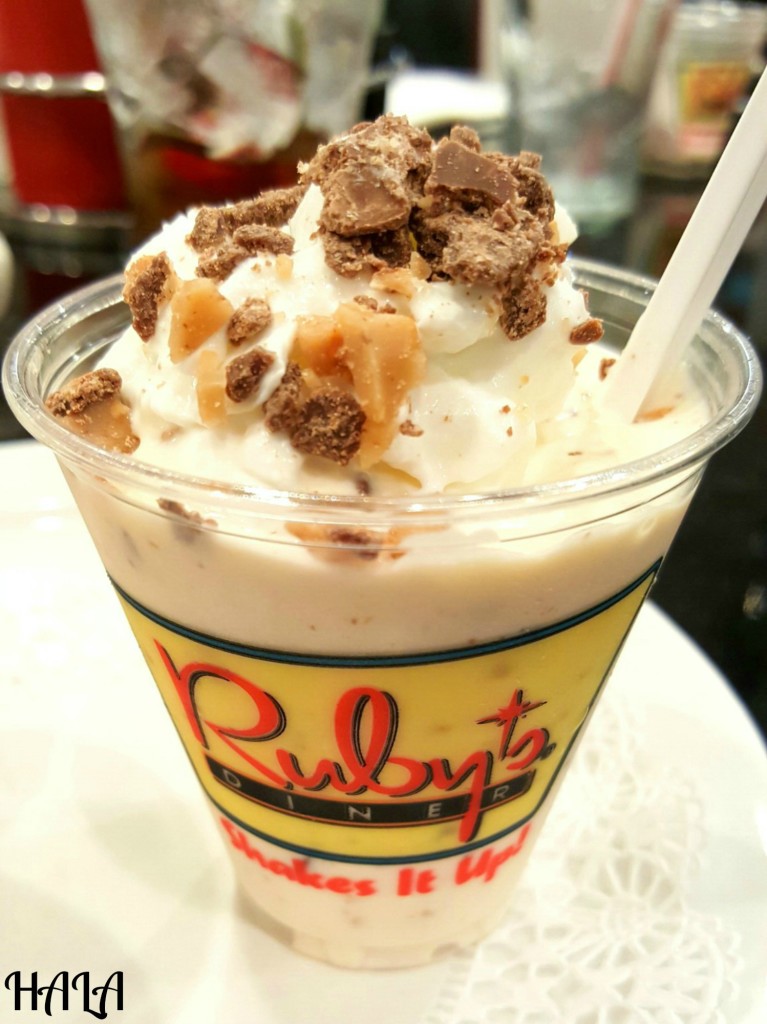 The Heath Bar Shake!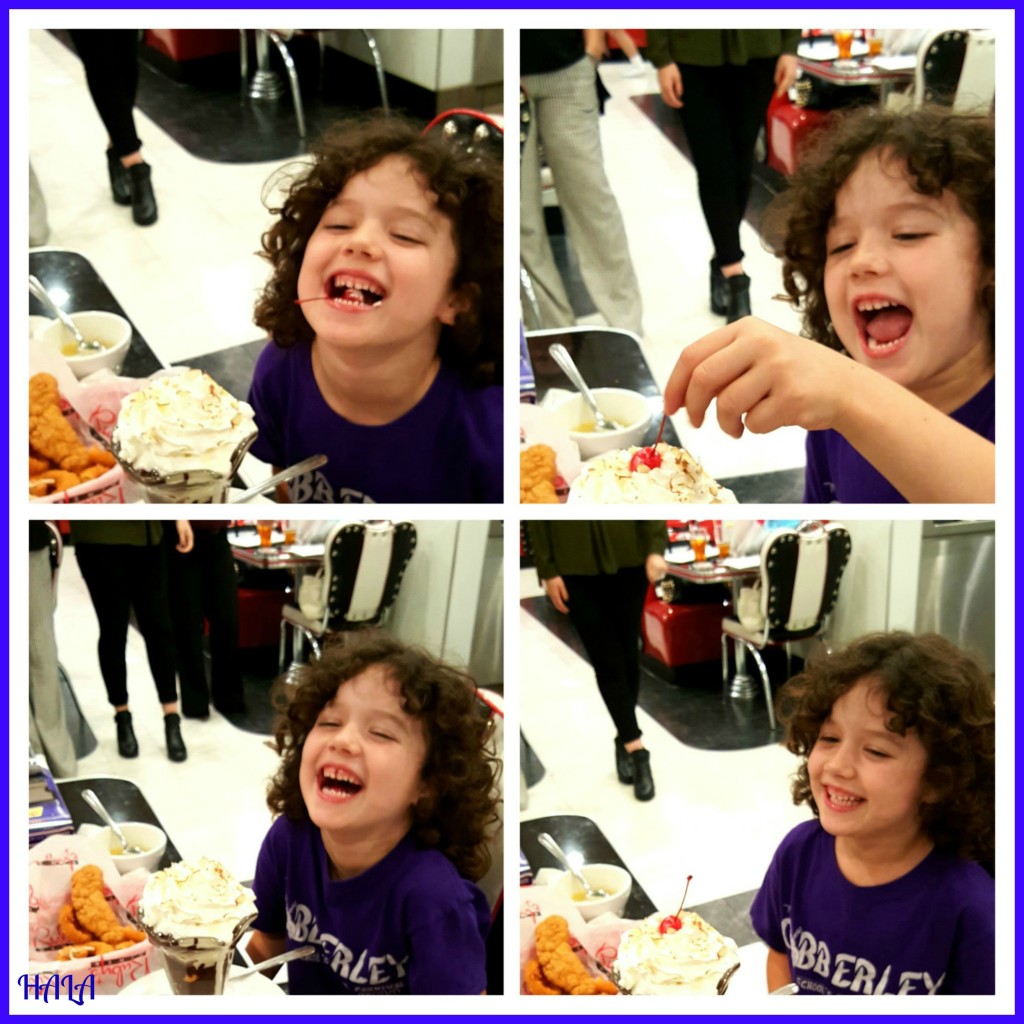 Have a birthday you are celebrating in your party? Be sure to let one of your servers know so that you can celebrate in style. They will bring a birthday sundae to your table to celebrate the special birthday girl or boy.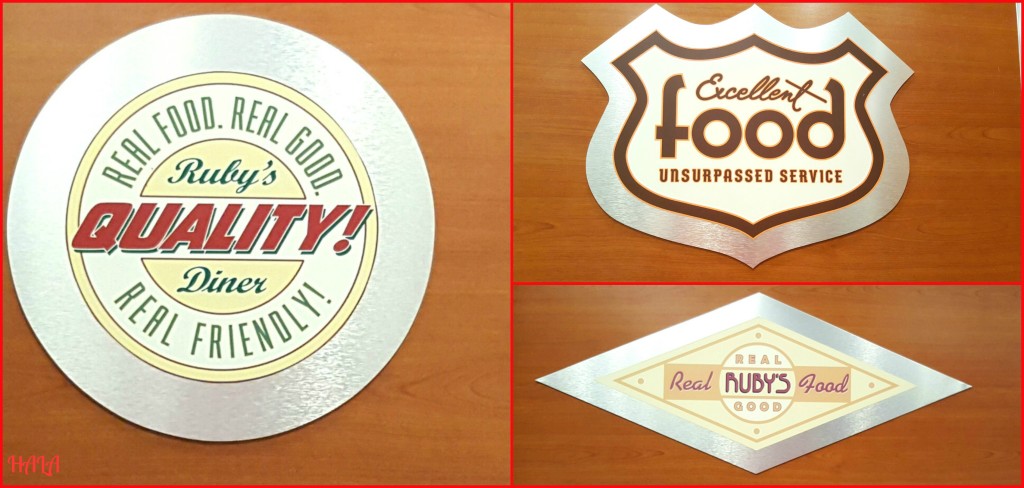 These signs say it all in the simplest of terms. Ruby's Real Food. Real Good. Which shake are you looking forward to trying?