Marvel's Ant-Man World Premiere Experience
By Erin
* I attended the premiere of Ant-Man as a guest of Disney*
The next chapter of the Marvel Cinematic Universe has made its grand debut in style, in Hollywood at the Dolby Theater. Last Monday,
"Ant-Man" 
was
brought to the big screen for the first time by Marvel Studios. I had the pleasure to attend this special, Red-Carpet World Premiere! Ant-Man is equipped with the amazing ability to shrink in scale but increase in strength. The master thief, Scott Lang must embrace his inner super-hero as he and his new found mentor, Dr. Hank Pym, attempt to protect the secret behind this spectacular Ant-Man suit from evil doers looking to use this high-tech for all the wrong reasons. A plan must be put in place to pull off a heist that will save the world. Lang and Scott are up for the challenge, but can they pull it off? You will have to see the movie for yourself when it comes out July 17th to see if they can, but for now, take a look at all the excitement from the Premiere of Ant-Man! 😉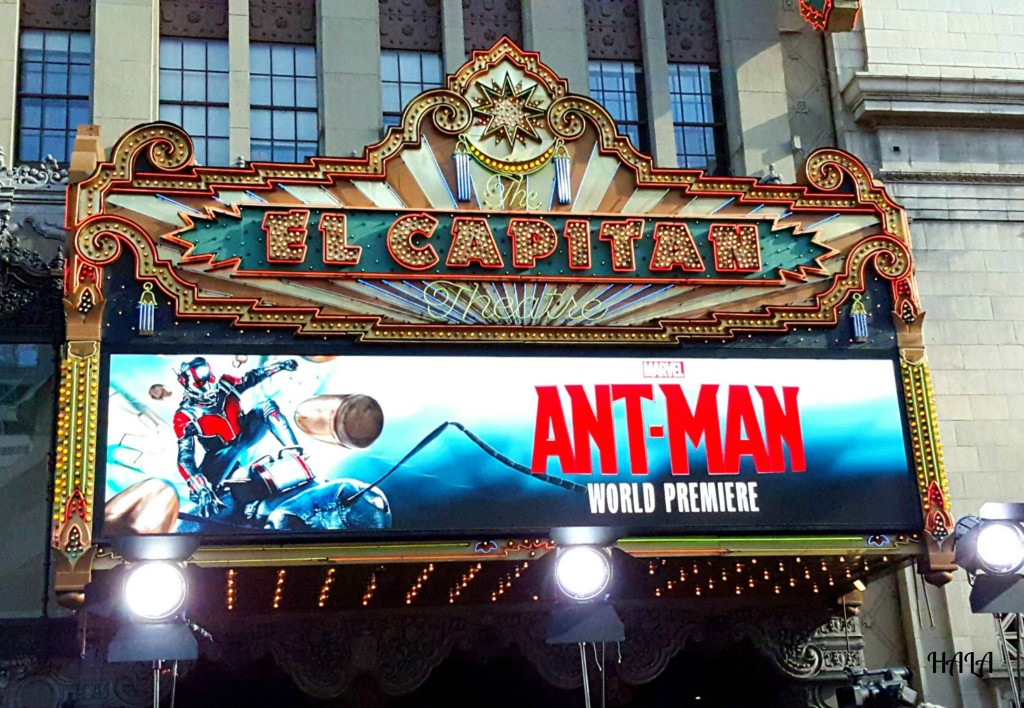 For any red carpet event, you have to look your best right? I made a trip over to Blo, in Beverly Hills to get a blow-out, then off to my friend's house to finish getting ready for the fun night ahead!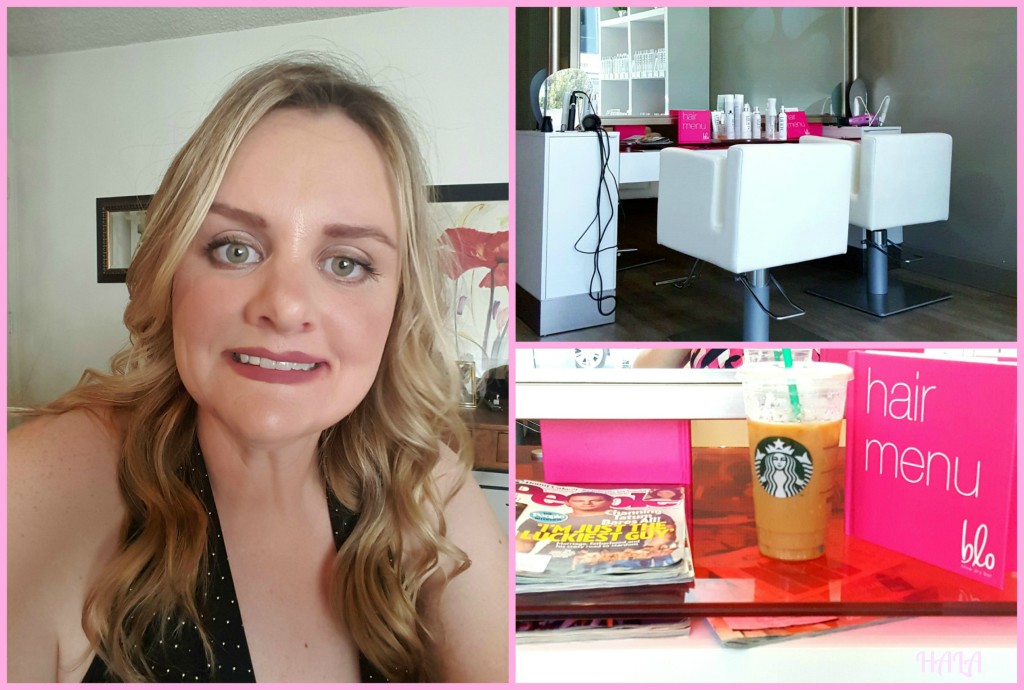 Then it was off to the Dolby Theater, in Hollywood, CA!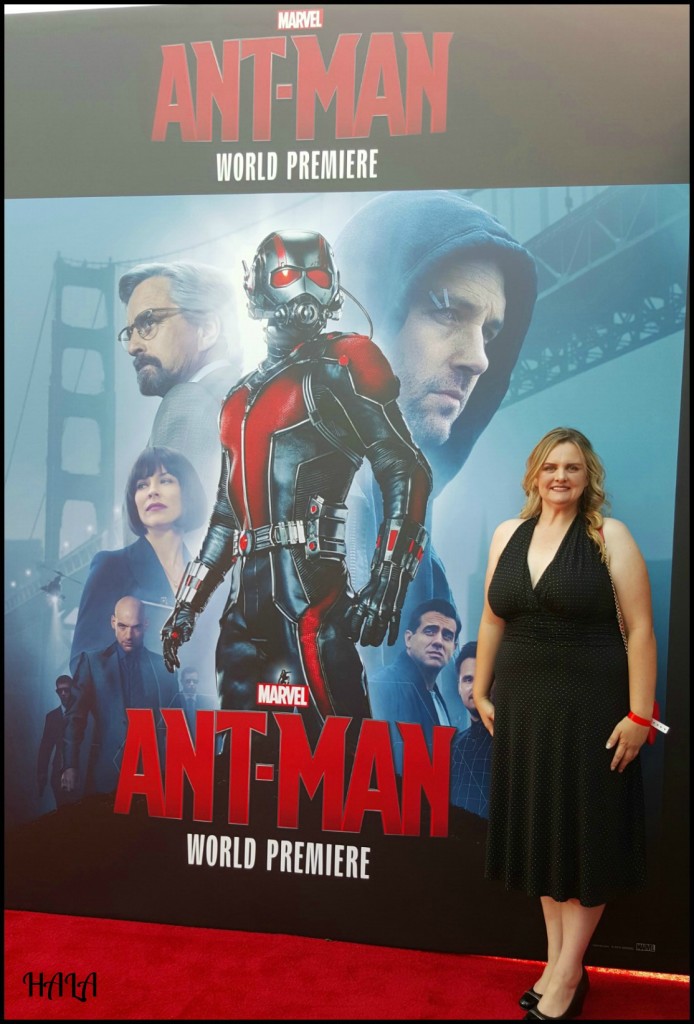 I was thrilled to see that THE Ant-Man suit was here for all to see up close and personal! Too bad I wasn't able to actually try it on! Oh well…. maybe next time?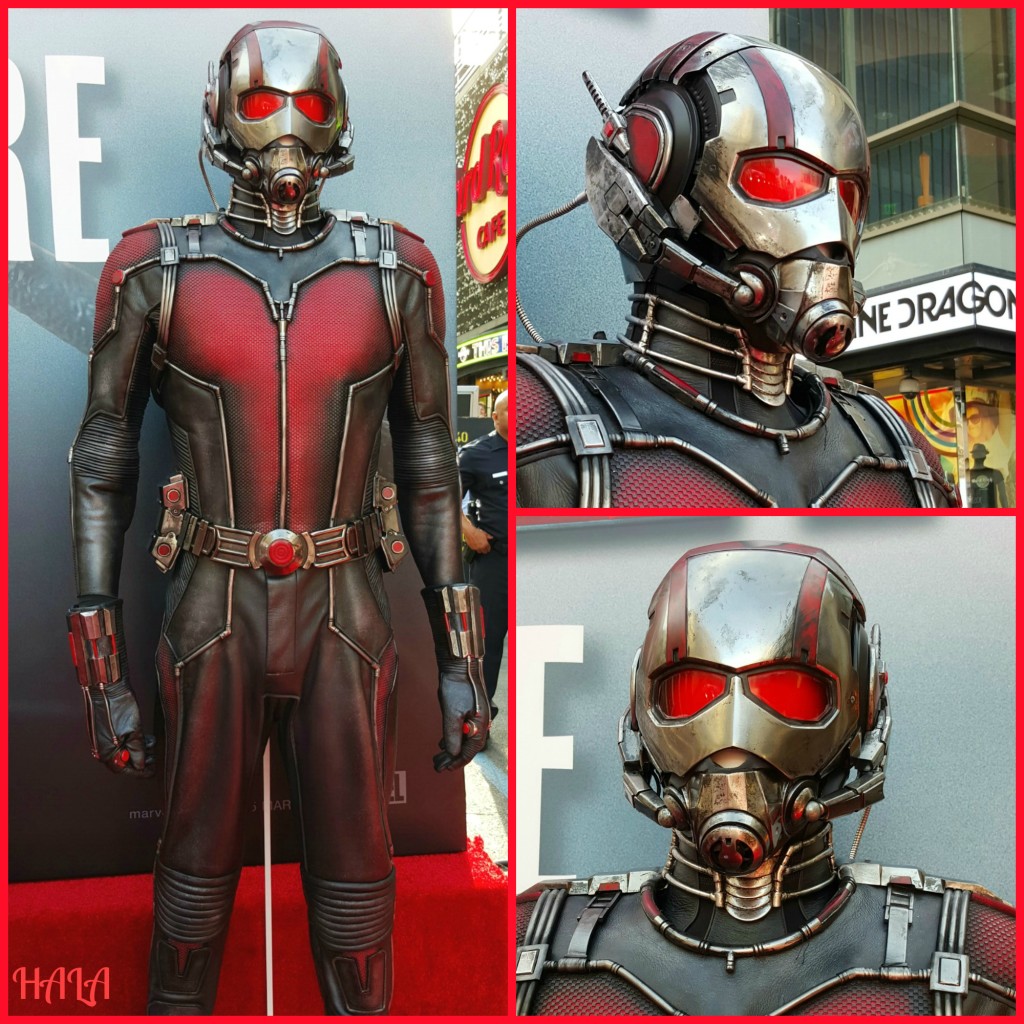 A look down the red carpet, facing the other way. So many Marvel fans came out to show their love and support for Ant-Man!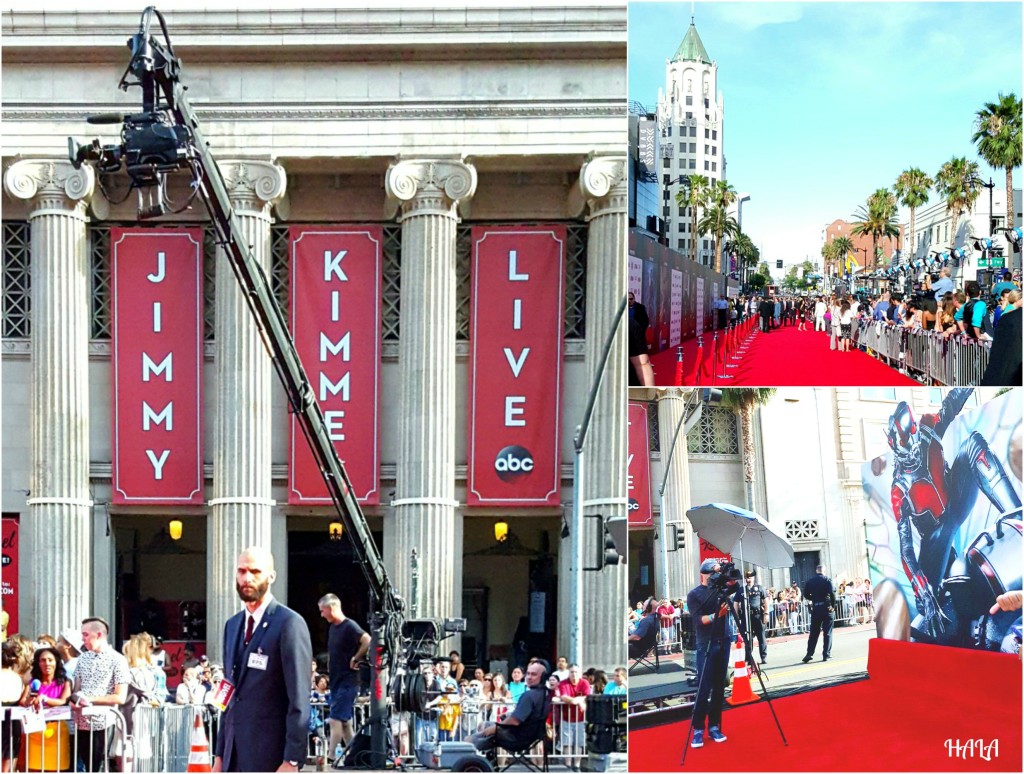 Then it was time to walk into the theater to find our seats in the second row in the orchestra section, up front and center!
The amazing Dolby Theatre!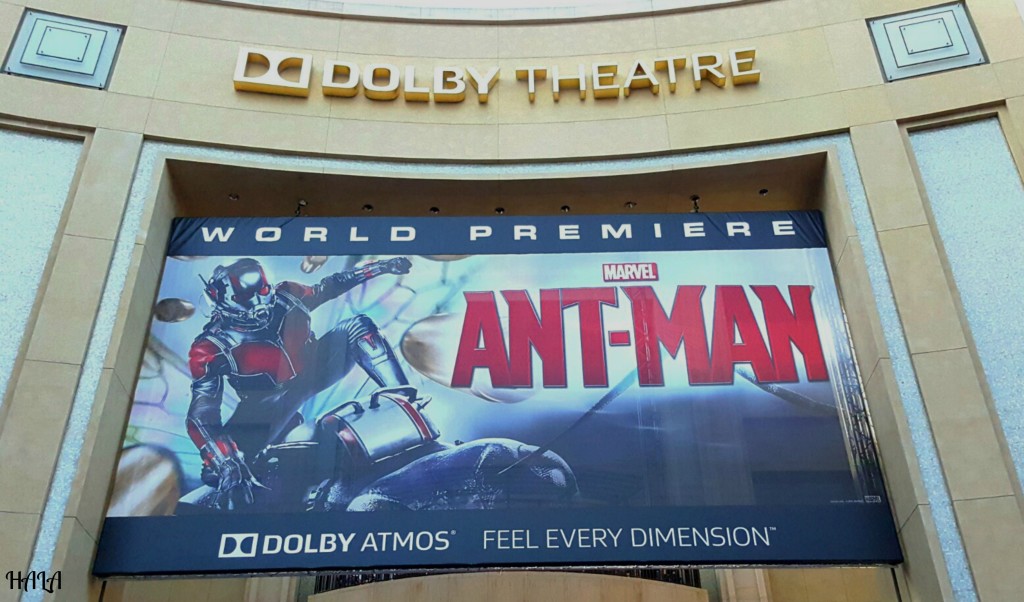 Before entering though, there was this awesome Ant-Man, Ant Farm! What would the Ant-Man Premiere be without some ants, right?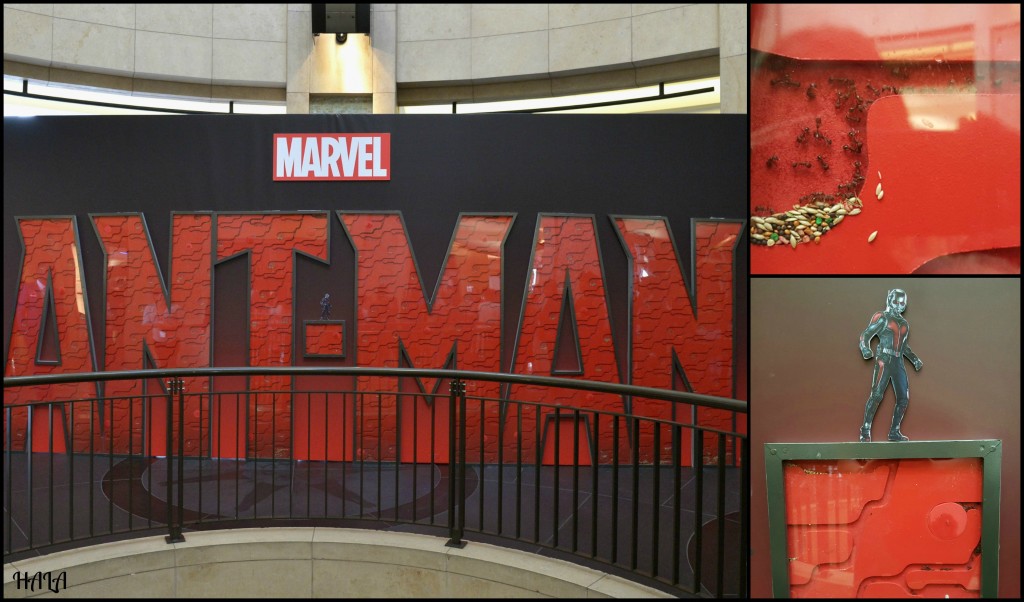 We took our seats, then had the pleasure to watch Marvel TV cover the rest of the red carpet events as all of
Marvel's "Ant-Man" stars; Paul Rudd as Scott Lang aka Ant-Man, Evangeline Lilly as Hope Van Dyne, Corey Stoll as Darren Cross aka Yellowjacket, Bobby Cannavale as Paxton, Michael Peña as Luis, Judy Greer as Maggie, Tip "Ti" Harris as Dave, David Dastmalchian as Kurt, Wood Harris as Gale, Jordi Mollà as Castillo and Michael Douglas as Hank Pym made their apperances.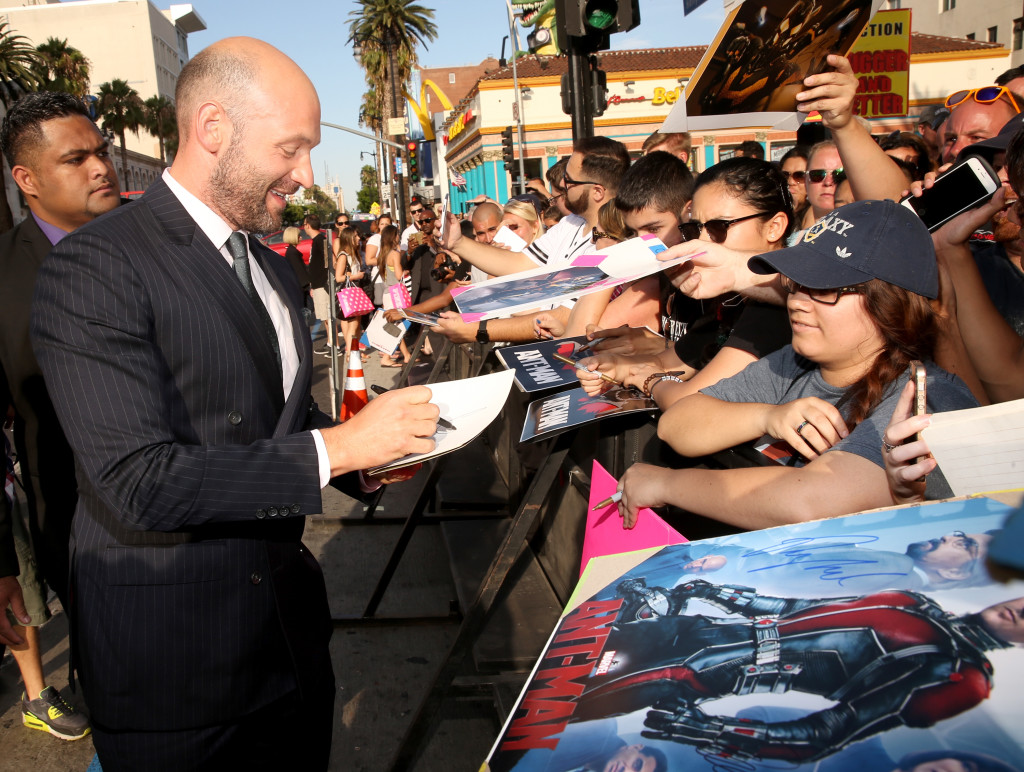 Corey Stoll signs autographs for fans at the world premiere of Marvel's "Ant-Man" at The Dolby Theatre. Photo Credit: Marvel.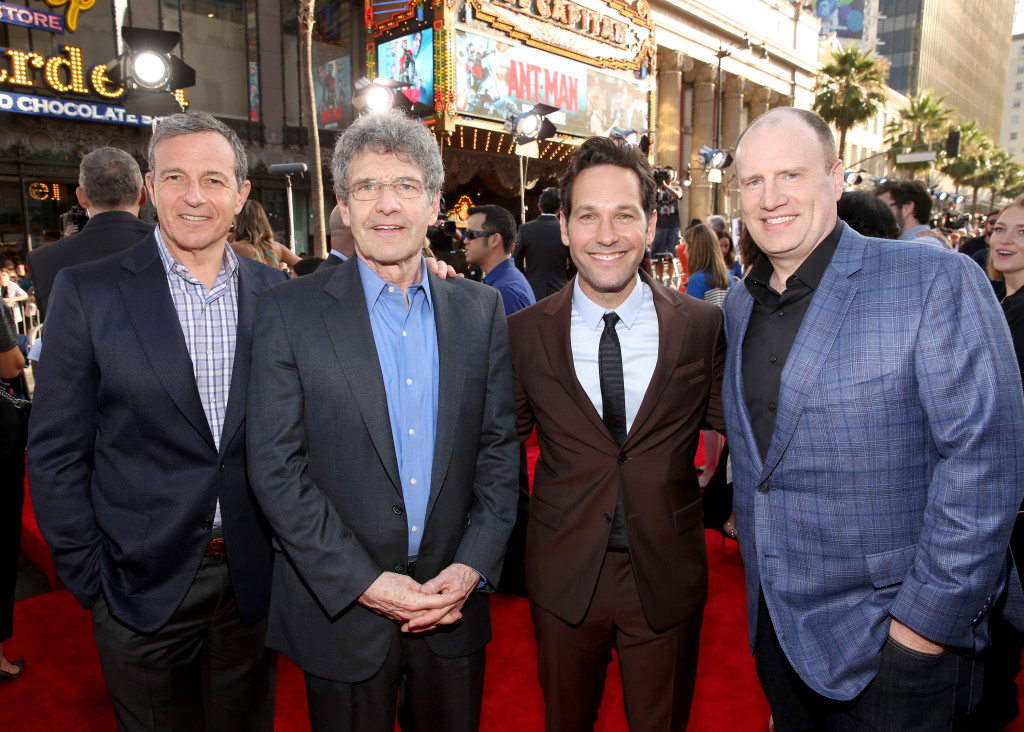 The Walt Disney Company Chairman and CEO, Bob Iger, Chairman, The Walt Disney Studios, Alan Horn, actor Paul Rudd and producer Kevin Feige. Photo Credit: Marvel
David Dastmalchian and Eve Dastmalchian. Photo Credit: Marvel
Michael Douglas and David Dastmalchian. Photo Credit: Marvel
Evangeline Lilly. Photo Credit: Marvel
John Fortson, Abby Ryder Fortson and Christie Lynn Smith. Photo Credit: Marvel
Corey Stoll and Nadia Bowers. Photo Credit: Marvel
Paul Rudd. Photo Credit: Marvel
The cast gathered on stage before the start of Ant-Man as an extra special treat! Executive producer Louis D'Esposito, actors Martin Donovan, Corey Stoll, Evangeline Lilly, Paul Rudd, Michael Douglas, Michael Pena, David Dastmalchian, Abby Ryder Fortson, Judy Greer, Wood Harris and Gregg Turkington, director Director Peyton Reed and producer Kevin Feige. Watch for yourself below and see how the cast was introduced onstage to us!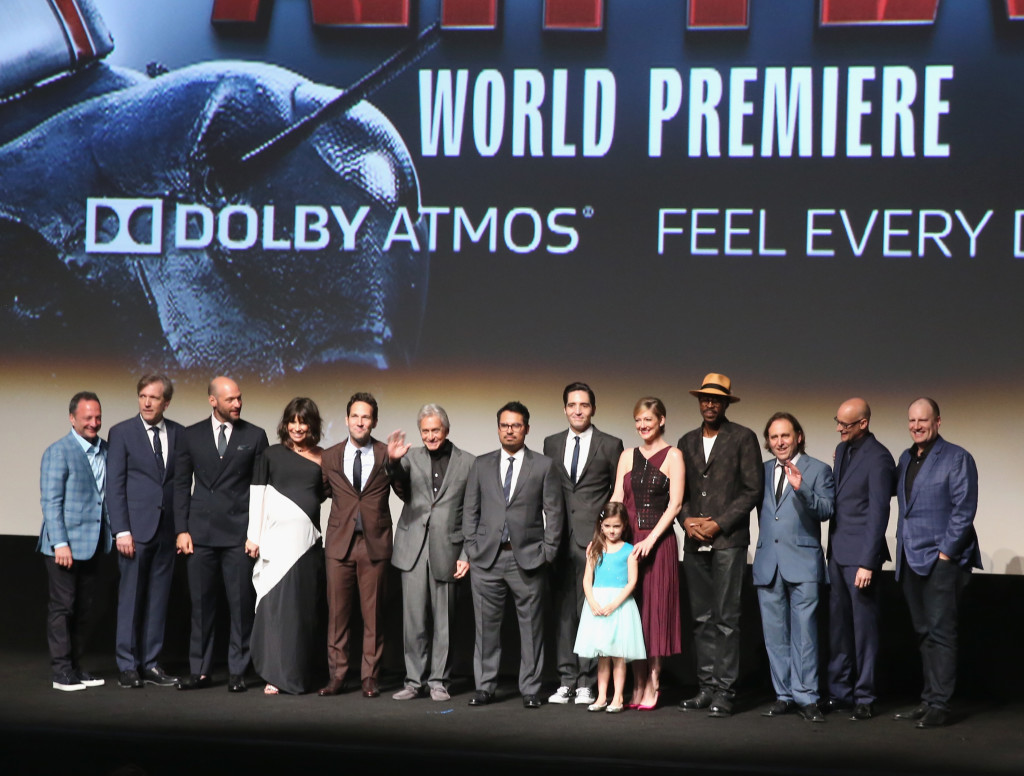 The cast from the film onstage! Photo Credit: Marvel.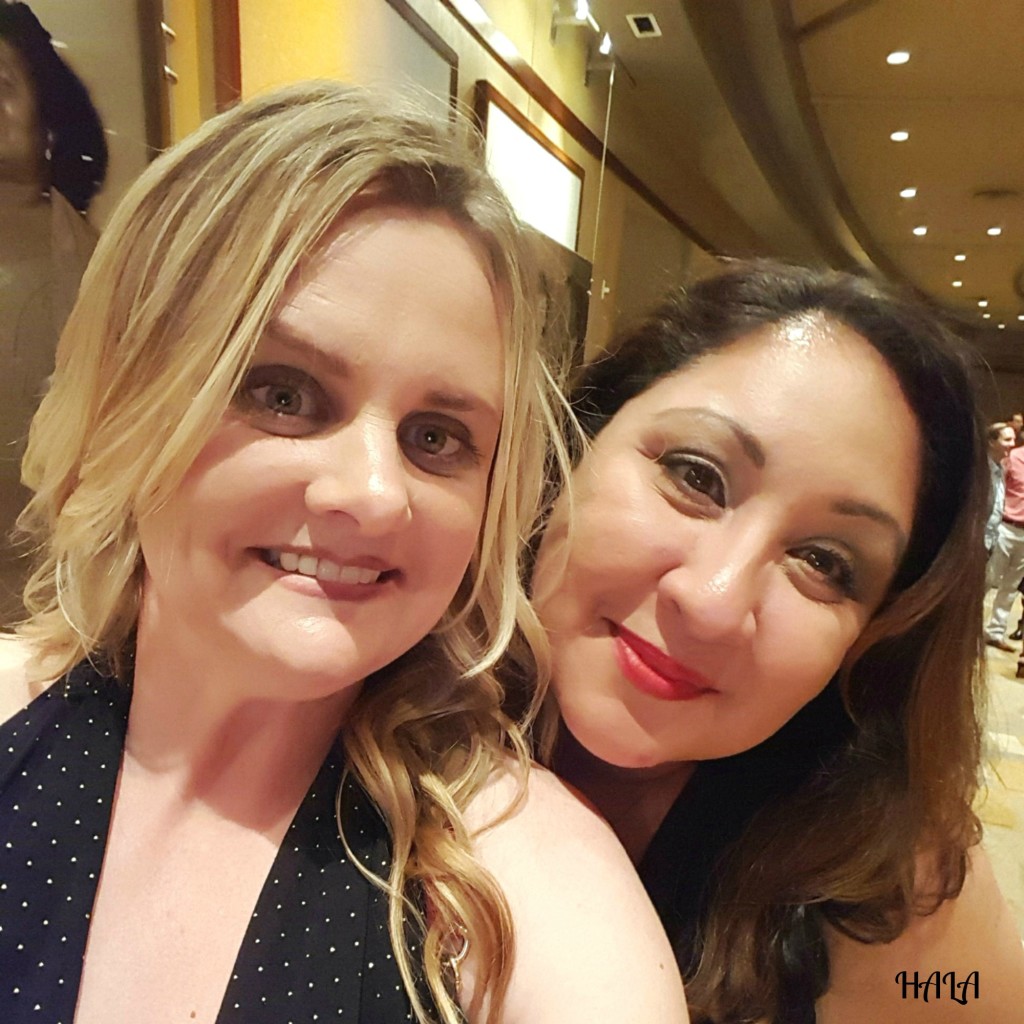 Until the next fun-filled red carpet event, make sure to go see Ant-Man and let me know what you thought of it! 🙂 Oh.. and one last cool thing! Paul Rudd was honored with a Star on The Hollywood Walk of Fame on July 1, 2015 in Hollywood, California. Photo Credit: Marvel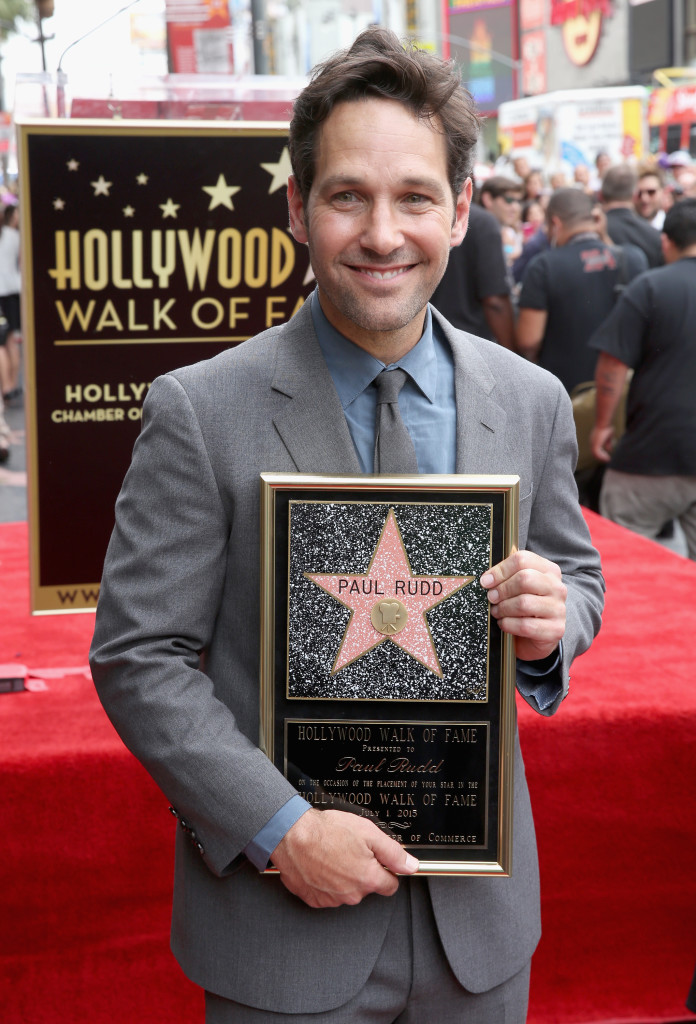 Paul Rudd's Star! Photo Credit: Marvel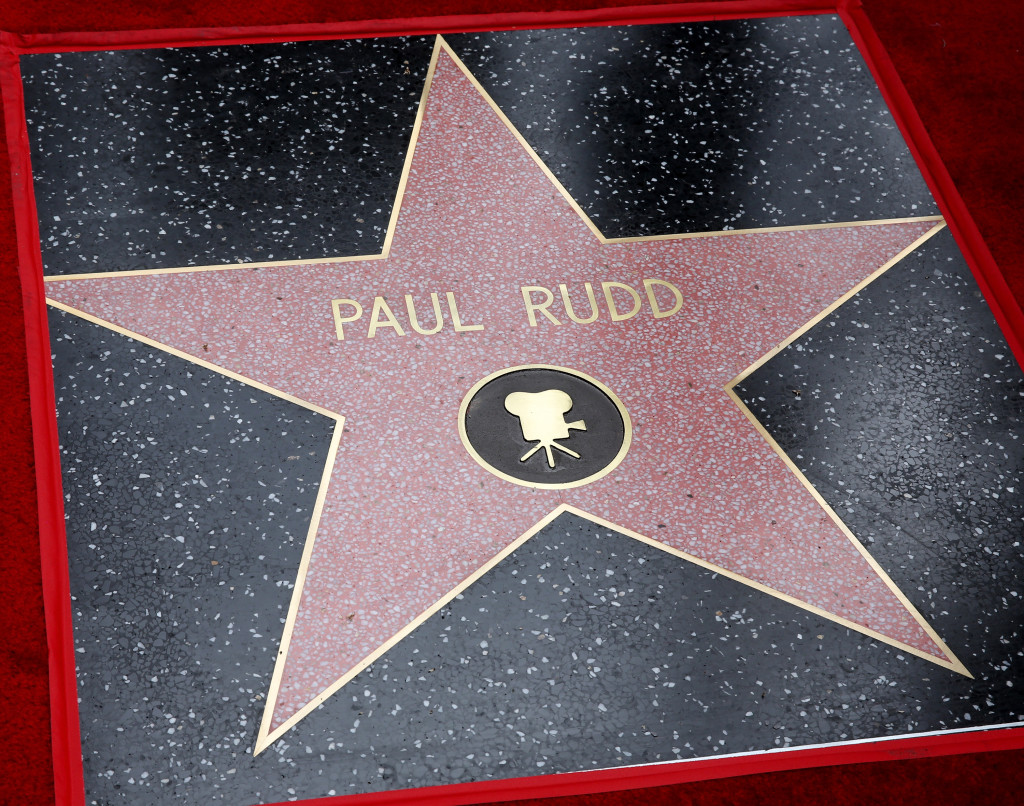 Like ANT-MAN on Facebook
Follow ANT-MAN on Twitter
 Visit the official ANT-MAN site
ANT-MAN opens in theaters everywhere on July 17th!