7 Inside Out Goodies For All Ages
By Erin
*Disney/Pixar, Disney Channel and Disney invited me to the Inside Out Event in exchange for my coverage of the Inside Out Events, which included a complimentary gift bag of Inside Out toys and products, but even then I still purchased a few items of my own because I love these so much! All thoughts and opinions are my own.
Last week at the Inside Out Event, we were gifted many of the new Inside Out items that are available for purchase at your local Disney Store, in Target, on Amazon.com and more. Inside Out comes out tomorrow, and these items are hot hot hot, so make sure to grab your favorites before they disappear! If you're buying the items as a gift, be sure you get more than one, because if you're like me, you'll want one for yourself as well as for whoever you are gifting the item too. During the trip, we got a sneak peek of the complete line of all the fabulous merchandise being released for Disney/Pixar's Inside Out.
TOMY's toy line has created a fabulous line up of toys for Inside Out that is inspired by the humor, visual style and whimsical elements within the film. Adorable poseable character figures have light up features and all of the toys allow for self-expression and re-creation of key movie moments. UGGs has created a beautiful line of shoes as well. I absolutely love that there is such a broad age range for all of these items, so that kids of all ages, young and old alike can enjoy the Inside Out products! So without further ado, here's my list of the top 7 Must Have Inside Out Goodies!
1. Inside Out Character Mug Collection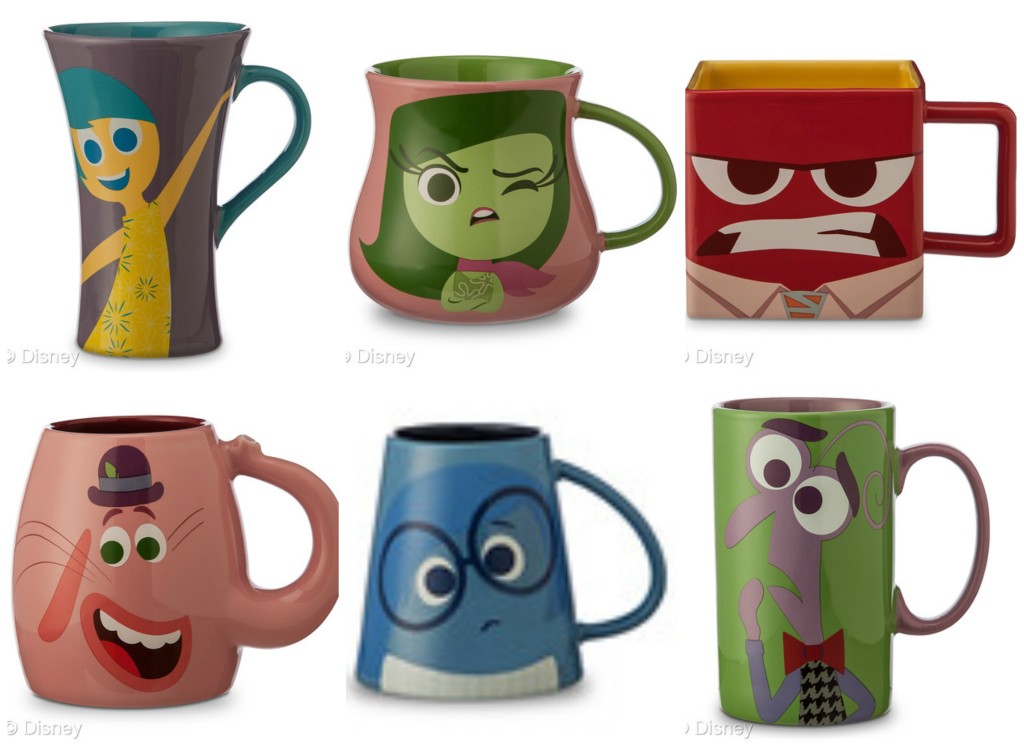 How cute are these? If you're like me and need some morning energy to be able to face the day, these hot beverage mugs featuring characters from Disney/Pixar's new film Inside Out will have you up and going about your day in no time! The best part is the sayings that match each feeling on the back! Take a look below. SRP: $12.95 each Retailers: Disney Store and DisneyStore.com Available: Now
I love these so much, I bought myself the Disgusted one! My thoughts exactly about mornings… 😉
2. Inside Out Footwear License: UGG

Ok, now how can you NOT want at least ONE pair of these?? UGG has created 12 super adorable pairs of Inside Out shoes! The emotions of Inside Out come to life with these bold colors and sweet embellishments (I LOVE the Bling on Joy's pair!) that celebrate a rainbow of emotions on boots, slip-ons and sneakers. MSRP: $69.95-144.95 each Retailers: UggAustralia.com and select UGG stores Available: June 2015 
3. Inside Out iPhone 5/5S Case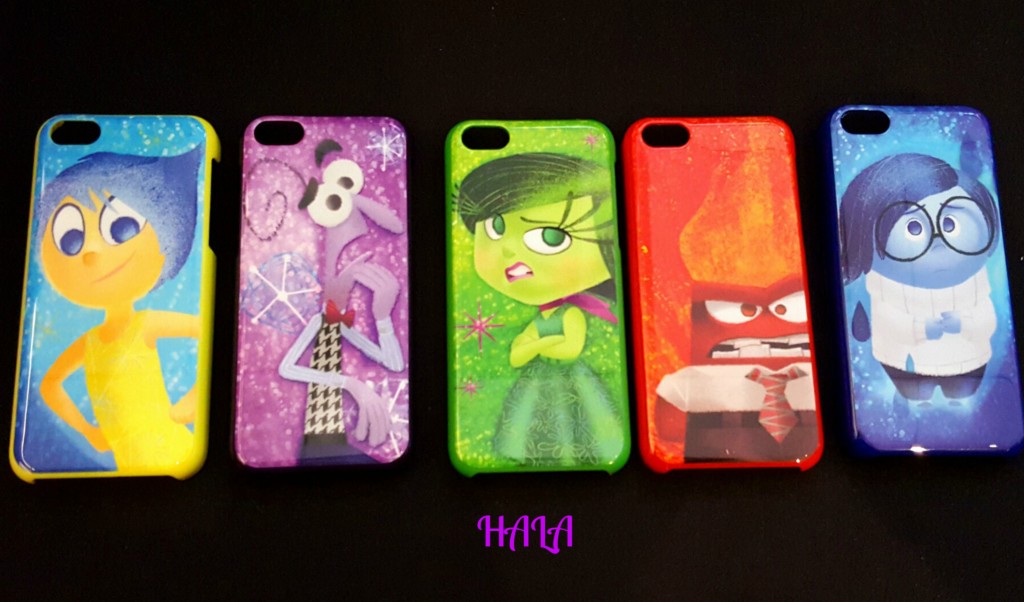 I really hope these come out for Android phones soon as I want one of each of these emotions, so I can change my phone case with my changing moods. Haha All five interchangeable designs are available featuring Joy, Anger, Sadness, Disgust and Fear.
SRP: $19.95  Retailers: Disney Store and DisneyStore.com Available: Now
4.
Inside Out LED Color Changing Headphones 

Tune into your emotions with headphones that feature four different light-up color modes.  I love how padded these are, they look very comfy!  Licensee: KIDdesigns, Inc. MSRP: $34.99 Retailers: Amazon Available: June 2015
5. Inside Out Tsum Tsum Collection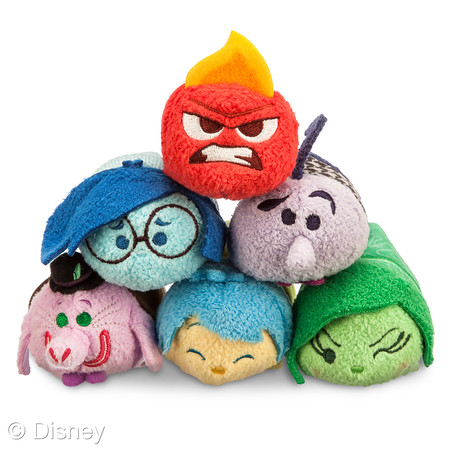 Ok, I must admit, I've played the Tsum Tsum game many times before… maybe I'm a little bit addicted to the game, and I LOVE collecting them. Now you can add the Inside Out characters to your collection!  SRP: $4.95 each Retailers: Disney Store and DisneyStore.com Available: Now
6. Inside Out Reversible Bag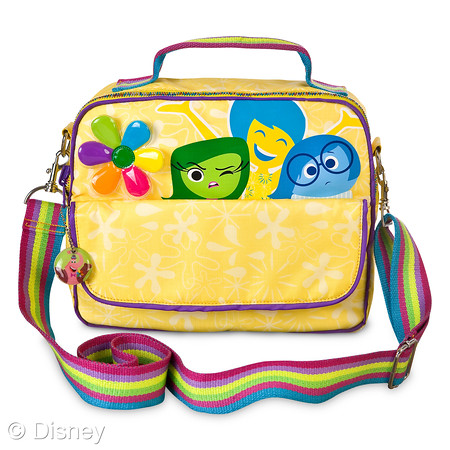 We are adults here and we were buying these for ourselves during the Inside Out Event… enough said. This Inside Out bag is just too cute!  😉 Turn your emotions "inside out" with this reversible bag and externalize that internal dialogue. SRP: $26.95 Retailers: Disney Store and DisneyStore.com Available: Now 
7. Game of Life: Inside Out Edition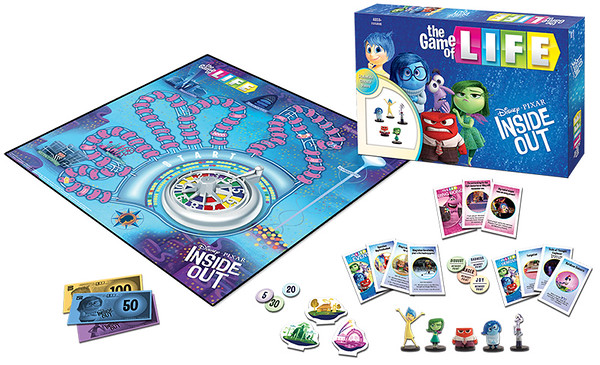 Who doesn't love this classic game? Now you can enjoy playing as an Inside Out special edition featuring all 5 emotion characters! License: USAopoly, Inc. MSRP: $39.95 Retailers: Amazon Available: July 2015 
Just in case you're wondering, these are all the goodies I ended up with 😉 What are you looking forward to purchasing from the Inside Out Line-Up? 🙂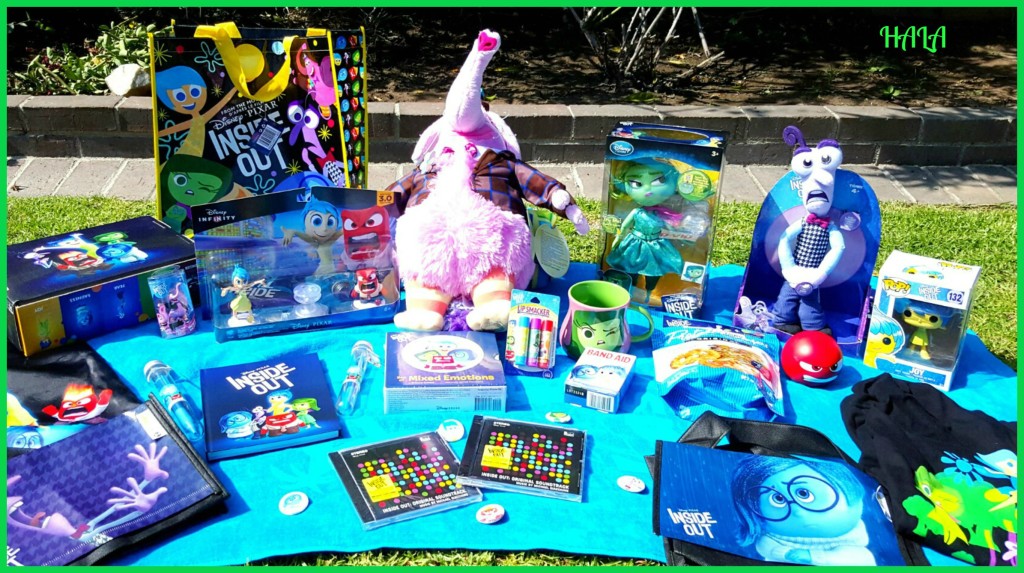 A look at what the Inside Out Display looked like inside the store. Let's go shopping!!! 🙂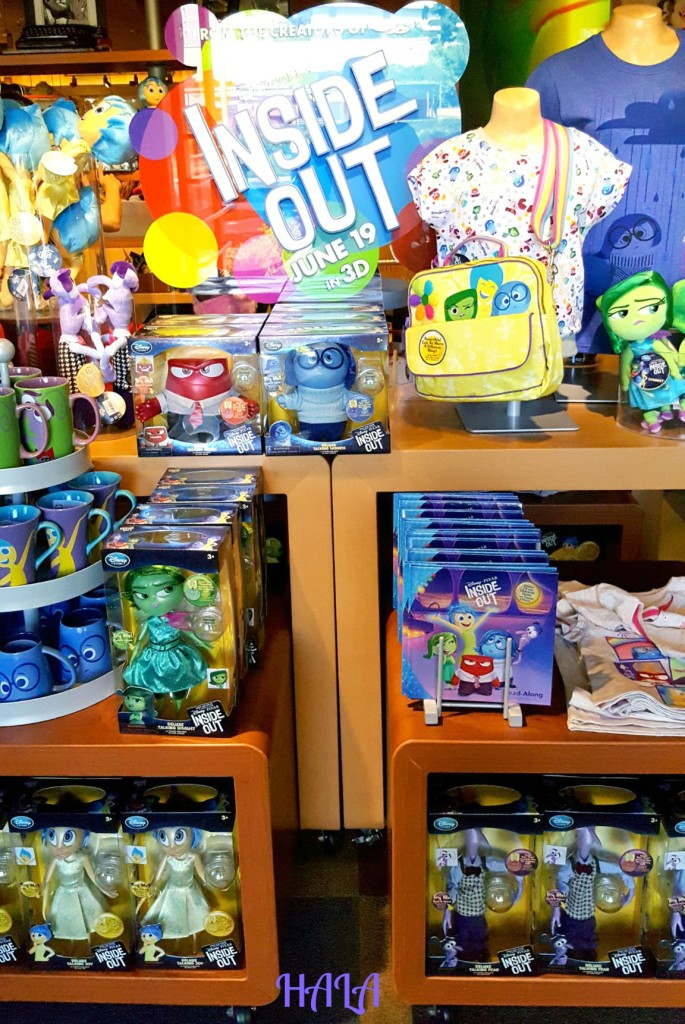 And of course, don't forget to go see this most adorable movie!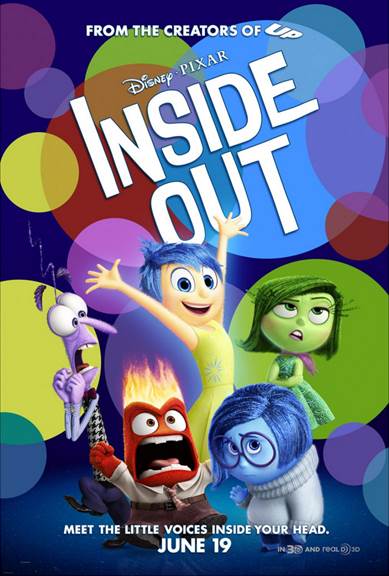 About Inside Out
Academy Award®-winning director Pete Docter ("Monsters, Inc.," "Up") takes audiences to unique and imaginative places yet again. In Disney∙Pixar's original movie "Inside Out," he will take us to the most extraordinary location of all—inside the mind. Growing up can be a bumpy road, and it's no exception for Riley, who is uprooted from her Midwest life when her father starts a new job in San Francisco. Like all of us, Riley is guided by her emotions – Joy (Amy Poehler), Fear (Bill Hader), Anger (Lewis Black), Disgust (Mindy Kaling) and Sadness (Phyllis Smith). The emotions live in Headquarters, the control center inside Riley's mind, where they help advise her through everyday life. As Riley and her emotions struggle to adjust to a new life in San Francisco, turmoil ensues in Headquarters. Although Joy, Riley's main and most important emotion, tries to keep things positive, the emotions conflict on how best to navigate a new city, house and school.
In Theaters TOMORROW!!!