Bloggers Getting Their Jam on With "Gotta Be Me" From Teen Beach 2
By Erin
Everyone, it's time to get your jam on!  "Teen Beach 2″ is creating waves and will be surfacing on the Disney Channel on June 26th! We're already on our feet and dancing to the beat!  This was all part of the Inside Out Event that I attended earlier this week."Teen Beach 2″ stars Chrissie Fit and Jordan Fisher attempted to teach 25  of us bloggers the dance to "Gotta Be Me," one of the hit (and very catchy may I add!) songs from the new movie to celebrate the movie's June 26, 2015 premiere at 8PM EST on the Disney Channel.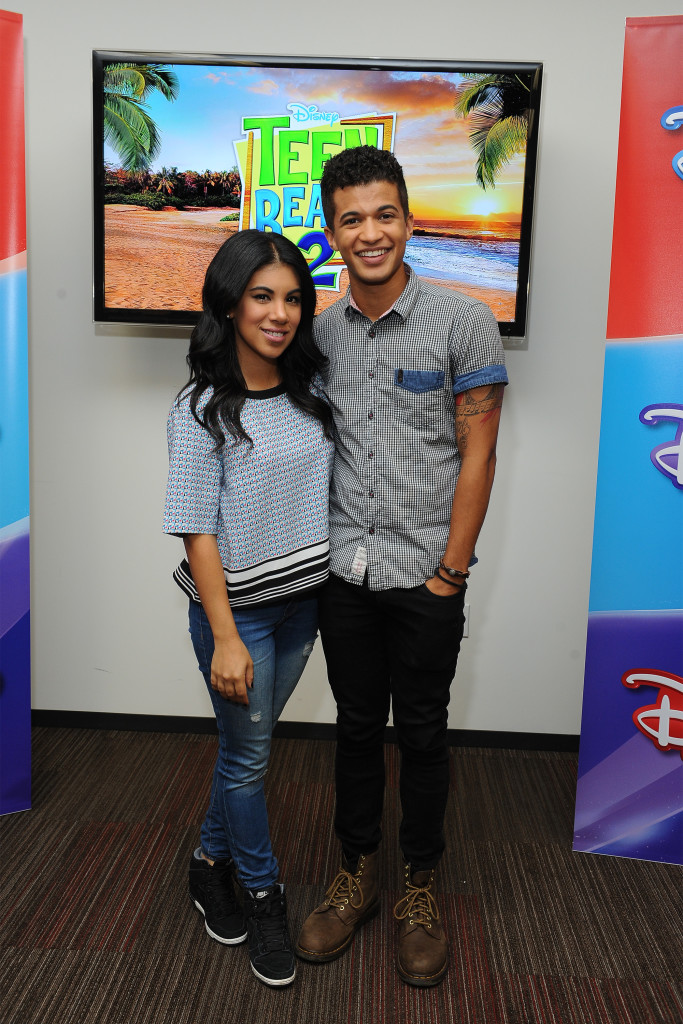 Photo Credit: Disney Channel/Valerie Macon
I'm sure you can tell, for those watching, this must have been a very interesting and hilarious sight to see 25 bloggers trying to learn a dance like this! I'm in the 2nd row here, 2nd from the right. From what I can tell here, I've at least got the same arm back as both Jordan and Chrissie do! Haha! There were no mirrors in the room, so if you were in the back of the room, it was really hard to see what was going on. We rotated what rows we were in every few minutes so that everyone got a chance to see the moves we *should* be doing.  We all get an A for effort I'd say. 😉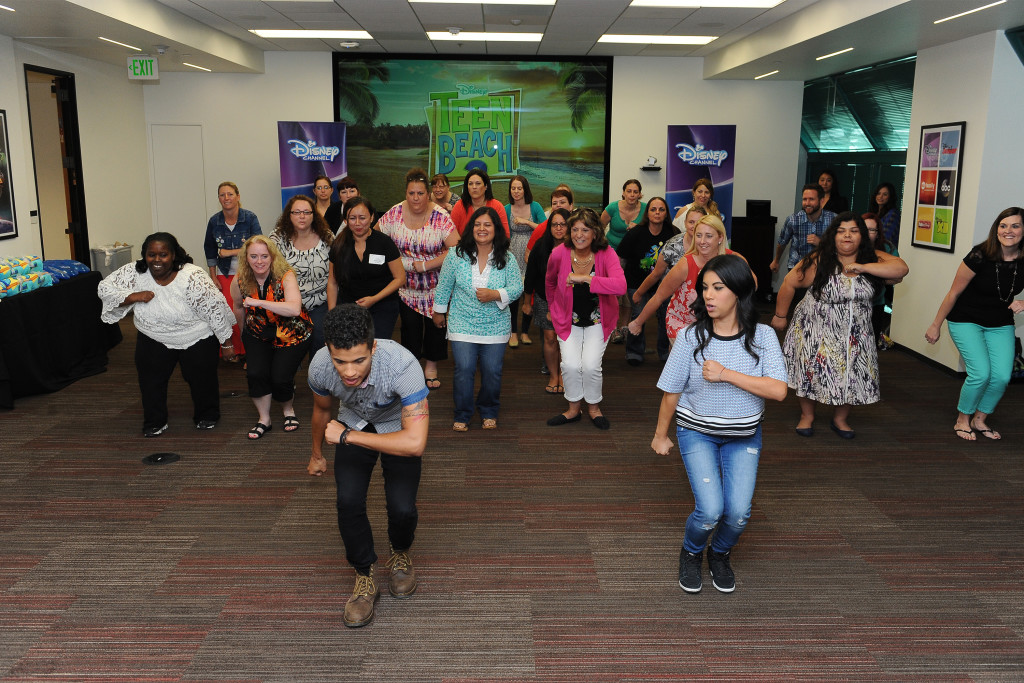 Photo Credit: Disney Channel/Valerie Macon
Jordan and Chrissie were both so sweet and patient with us. They really slowed the dance down for us  at 1/8 speed so we could learn it correctly. The dance scenes in the movie are very elaborate and beautiful to watch, but they are not hard to learn. I don't think we captured that elaborate look for the dance, but we sure did have fun! It was only about 20 minutes or so, but it was a mini workout for sure with all the moving and turning and jumping around. We all had a blast, even if we were crashing into each other or stepping on toes, it was a good laugh. Jordan and Chrissie were very high energy and kept us on our toes the entire time, giving us encouragement to make it our own, and to be ourself and add some attitude to the dance. That IS the name of the song right? "Gotta Be Me" Makes sense…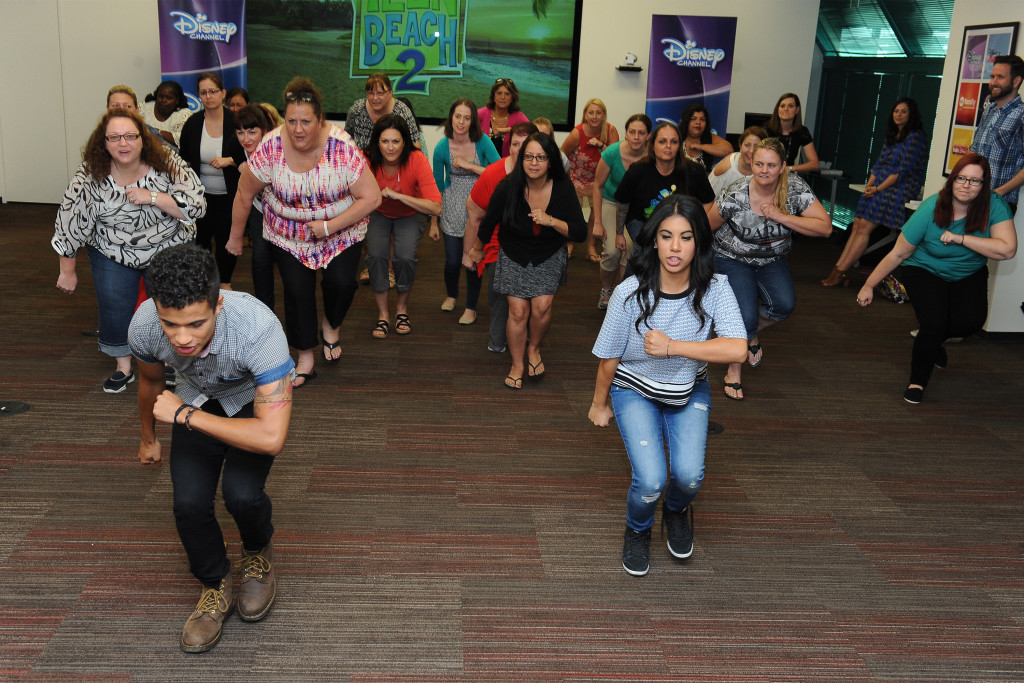 Photo Credit: Disney Channel/Valerie Macon
The music and dance numbers are really fun, and can be enjoyed by kids and parents alike. Families can enjoy learning the dance numbers and singing along together.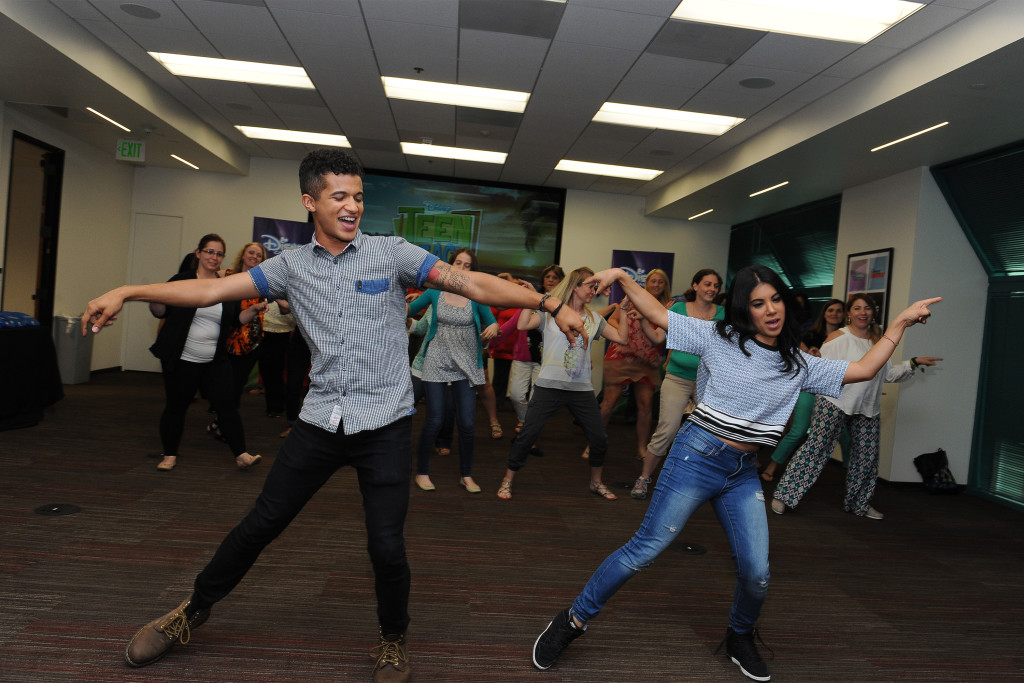 Photo Credit: Disney Channel/Valerie Macon
Now take a look at what it's SUPPOSED to look like. Here's the actual music video for "Gotta Be Me," a bit different from what you saw above wasn't it? I think they did a much better job than we ever could. Even if we did have months and months to practice like they did, and not just 20 minutes. I'm not sure we'd look this good doing it! Overall, it was an amazing experience, and I am so glad I could be there for it. I am sure you got a good laugh from it as well?
This time around in Teen Beach 2, Tanner and Lela are in Brady and McKenzie's world. Brady and McKenzie are obviously worried about their friends and don't want Tanner and Lela to do anything that would give them away. Drama escalates in the sequel as McKenzie tells Tanner and Lela that they are only characters from a movie! Friendships will be torn apart, and everything could be messed up forever if Brady and McKenzie don't get Tanner and Lela back to their home in time. Fan favorites Butchy (John DeLuca), Chee Chee (Chrissie Fit), Giggles (Mollee Gray) and Sea Cat (Jordan Fisher) will all be returning for Teen Beach 2. What a reunion! Look for more on this in another post soon.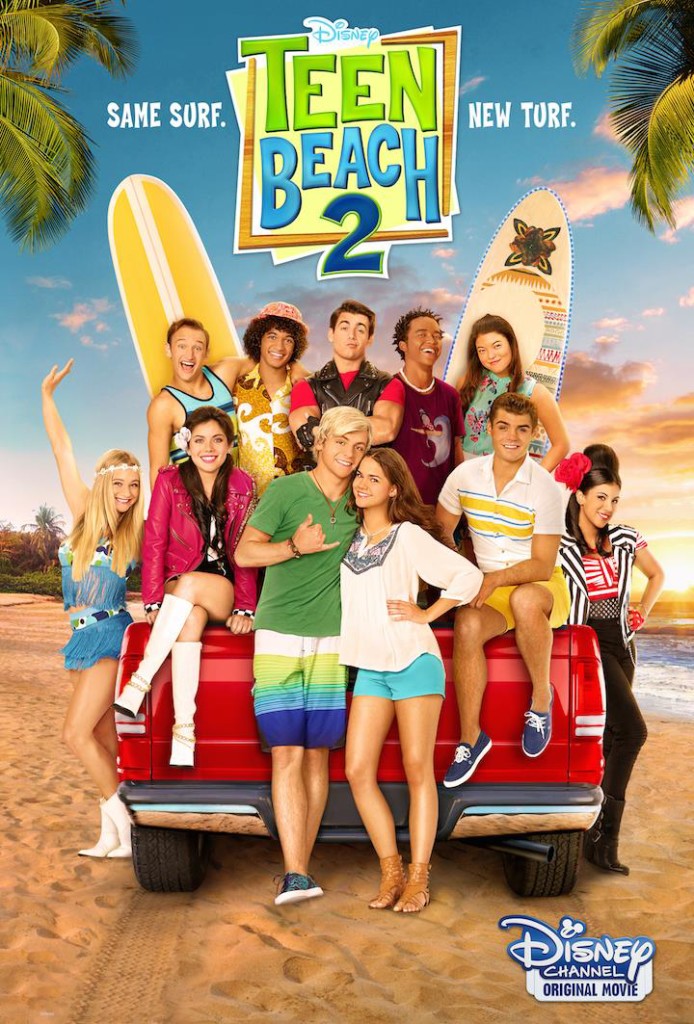 Be sure to tune into the Disney Channel on Friday, June 26th for the premiere of Teen Beach 2!