Follow Along with me at Disney's Inside Out Red Carpet Event in LA!
By Erin
Hey everyone!!! Guess what??? I'm Going to LA in just a few short days!!!!!! EEK!!! Well…..wait a minute, that doesn't sound right, I live in LA, well technically closer to Long Beach, but still, It's LA County. It probably sounds more exciting when all of the other bloggers from out of state say that. 😉 So, I'll be traveling about 30 miles north of where I am, up the 605, to the 5, then the 101; but you know, in LA traffic that can take anywhere from 1-2 hours!
If you've been following along here for a while, you know I've been attending the press junkets for the majority of the Disney Movies coming out. Well, Disney has given me an opportunity of a lifetime to attend the Inside Out Event, which is one thing I've been wanting to do since I created this blog. To be able to attend press trips and events for anything and everything having to do with Disney, Disneyland, Disney World. You get the idea!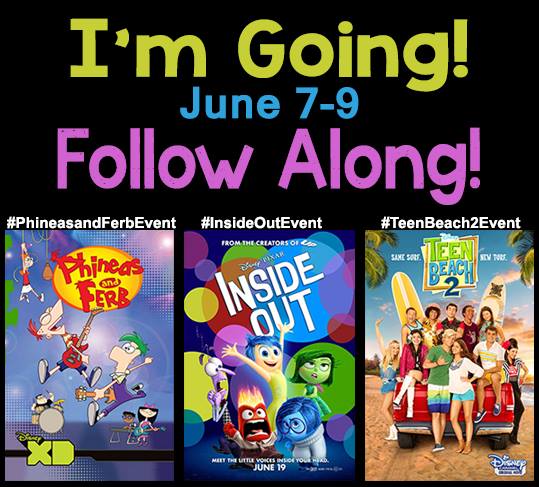 So it has happened! My first press trip (and hopefully not my last!!) with Disney is happening! Disney has us all there for not only the red carpet premiere of Pixar's Inside Out, but for so much more! Wait until you read what else is in store for myself and 24 other lucky bloggers beginning this coming weekend on Sunday, June 7th! Check out what's in store below!
First I will be attending a press junket for Inside Out, which is separate from this event, but as soon as that is over, I will be wasting no time and jumping right on over from that and into the fun which is starting at the CBS Television Studios for a live taping of Celebrity Family Feud. We have not gotten any word of who the celebrity families will be, but I do know that the survey does say that it will be hosted by the highly popular  and beloved Emmy Award-winning talk show host Steve Harvey! Celebrity Family Feud will be pitting celebrities against each other in a contest to name the most popular responses to a survey-type question posed to 100 people. Who doesn't LOVE Family Feud! This was one of my favorite game shows to watch (and still IS) as a kid!
You can follow along with us on this part of the trip using #ABCTVEvent and #CelebrityFamilyFeud and will be airing June 21st 8/7C.
Our next fun-filled day has us arriving bright and early at the Walt Disney Studios lot for breakfast and then we will be viewing the Phineas and Ferb episode "The Last Day of Summer" followed by a Q & A session with the Creators and Executive Producers Dan Povenmire  & Jeff "Swampy" Marsh. Following this, we will enjoy a fun summer picnic with Dan, Swampy and Phineas & Ferb themselves! What a way to start the day! Many photos will be taken for sure.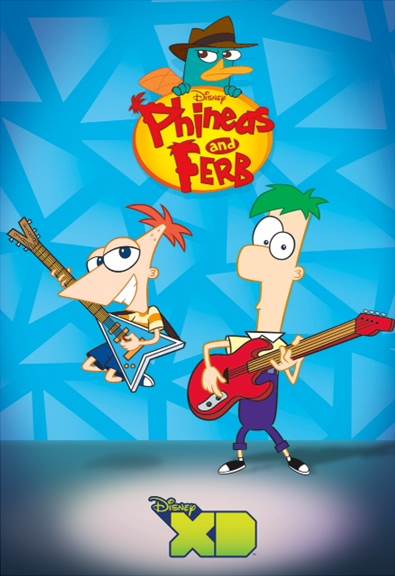 You can follow along with us on this part of the trip using #PhineasAndFerbEvent and will be airing June 12th at 9pm ET/PT on Disney XD.
Next up, for the afternoon we will be having a group interview with Kyle MacLachlan who is the voice of "Dad" in INSIDE OUT.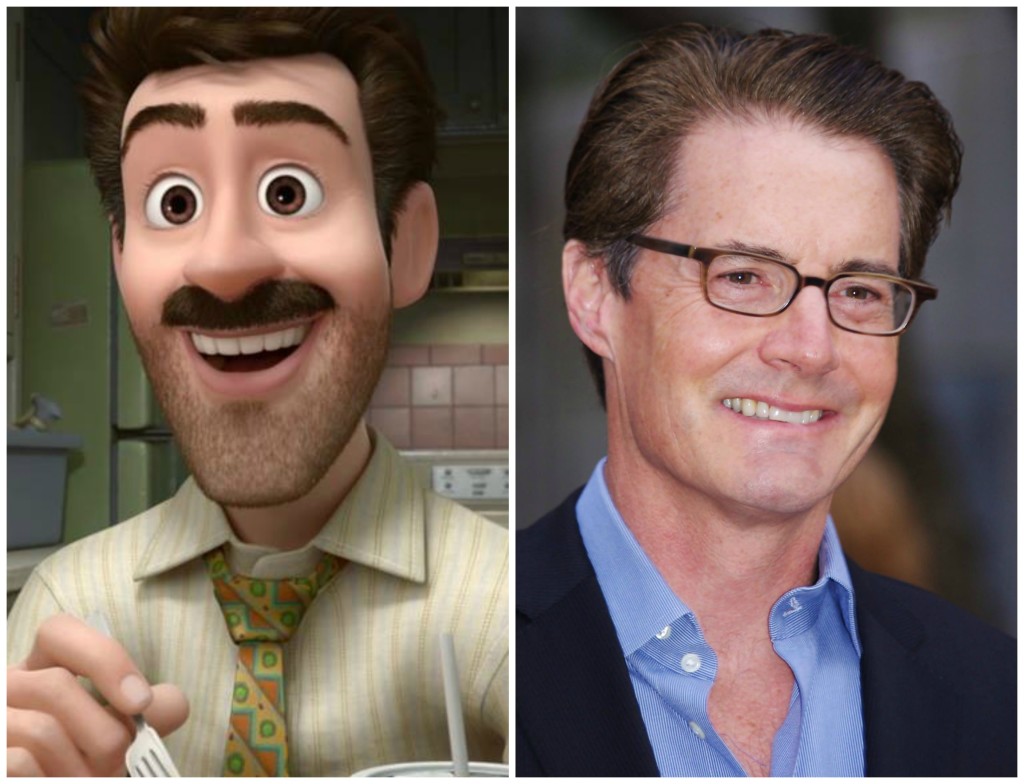 I am sure many of you know him from other hit shows such as Sex in the City (Trey), Agents of S.H.I.E.L.D. (Calvin Zabo),  or Desperate House Wives (Orson Hodge) just to name a few. If you have any questions, make sure to leave a comment below or tweet me what you'd like to know about his role in Inside Out and I'll be sure to ask for you!
Then we will be learning all about how INSIDE OUT has joined Disney Infinity 3.0. We will then be presented with a Disney Consumer Products showcase of the new INSIDE OUT toy line! There will be a lot of fun new items here for you to preview!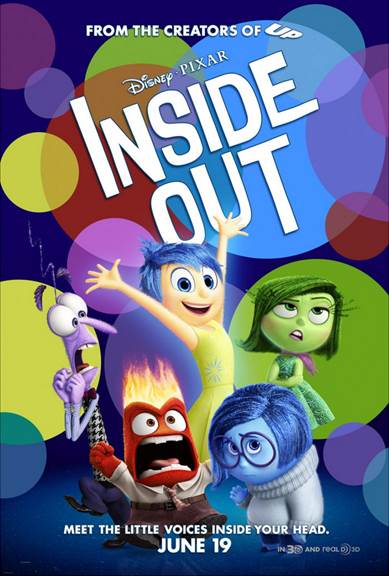 On our whirlwind day we are having, next we will be taking a quick break to freshen up and get ourselves ready for our next adventure at the El Capitan Theatre for the red carpet premiere of Inside Out! We will be arriving in fashion for the Star-Studded Pre-Party on Hollywood Blvd. Who will be there? This is the list of confirmed guests we know of so far!
From the Film: Amy Poehler, Phyllis Smith, Bill Hader, Lewis Black, Mindy Kaling, Kaitlyn Dias, Richard Kind, Kyle MacLachlan, Bobby Moynihan, John Ratzenberger. Director Pete Docter, producer Jonas Rivera, co-director Ronnie Del Carmen, executive producer John Lasseter, composer Michael Giacchino. From "LAVA" short: director Jim Murphy, producer Andrea Warren.
Confirmed Guests: Garcelle Beauvais, Catherine Bell, Billy Burke, Katie Aselton Duplass & Mark Duplass, Minnie Driver, David Alan Grier, Tony Hawk, Lena Headey, Jon Heder, Cheryl Hines, Ken Jeong, Chuck Liddell, Mario Lopez, Johnny Knoxville, Ken Marino, Joel McHale, Breckin Meyer, Kevin Nealon, Busy Phillips, Rob Riggle, Rachel Roy, Fred Savage, Molly Sims, Tori Spelling & Dean McDermott, Rainn Wilson.
What fun will that be to be able to meet and mingle with these great people and attend the red carpet event?!! Who would you want to meet? After the pre-party it's time to finally see the movie!
A night out on the town wouldn't be complete without a late night dinner at Mel's Diner! 😉

You will want to make sure you get to the theaters on time to see Inside Out! Last month when I was blessed with being able to attend the Disney Social Media Moms Conference that was held at Disney World, we got to see about 3/4 of the movie as well as the short, called "Lava" that will be shown before the movie starts. Let me tell you, OMG! It is BEYOND adorable and you will NOT want to miss it. Here is a clip so you can get an idea of what I am talking about!
You can follow along with us on this part of the trip using #InsideOutEvent and is in theaters on June 19th!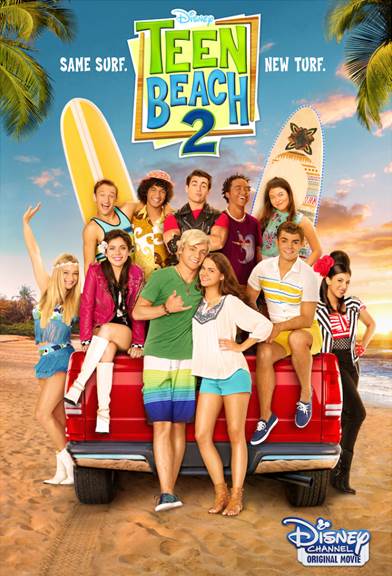 Our last day of the trip will conclude with some Teen Beach 2 magic! We will arrive to the Disney Channel building where breakfast will be served to power us up for an electrifying morning. We will be treated to a special screening of Teen Beach 2 that will be followed up by a  Q+A and Choreography lesson with Chrissie Fit and Jordan Fisher. Can you picture that? 25 bloggers learning a dance? I found my dancing shoes from +10 years ago, so this should be interesting! Stay tuned for some hilarious pictures I am sure. 😉
Get a peek into the Teen Beach 2 movie here!
You can follow along with us on this part of the trip using #TeenBeach2Event and will be airing on the Disney Channel on June 26th at 8pm ET.
Keep an eye out for all the Disney Fun this Summer and follow along this weekend with the following hashtags for the latest scoop!! 🙂
PHINEAS AND FERB's "Last day of Summer" on Friday, June 12th at 9pm ET/PT on Disney XD– follow along with #PhineasAndFerbEvent
INSIDE OUT in theaters on June 19th— follow along with #InsideOutEvent
CELEBRITY FAMILY FEUD debuts on Sunday June 21st at 8/7c on ABC– follow along with #ABCTVEvent and #CelebrityFamilyFeud
TEEN BEACH 2 on the Disney Channel on June 26th at 8pm ET  #TeenBeach2Event
If you follow me on Instagram, Twitter, and Facebook, you will not miss a thing! <3
***Disclosure: I am attending the #InsideOutEvent courtesy of Disney Studios. All lodging and expenses were covered by Disney All thoughts and opinions are 100% mine.***