The Superhero Cast of The Avengers: Age of Ultron
By: Erin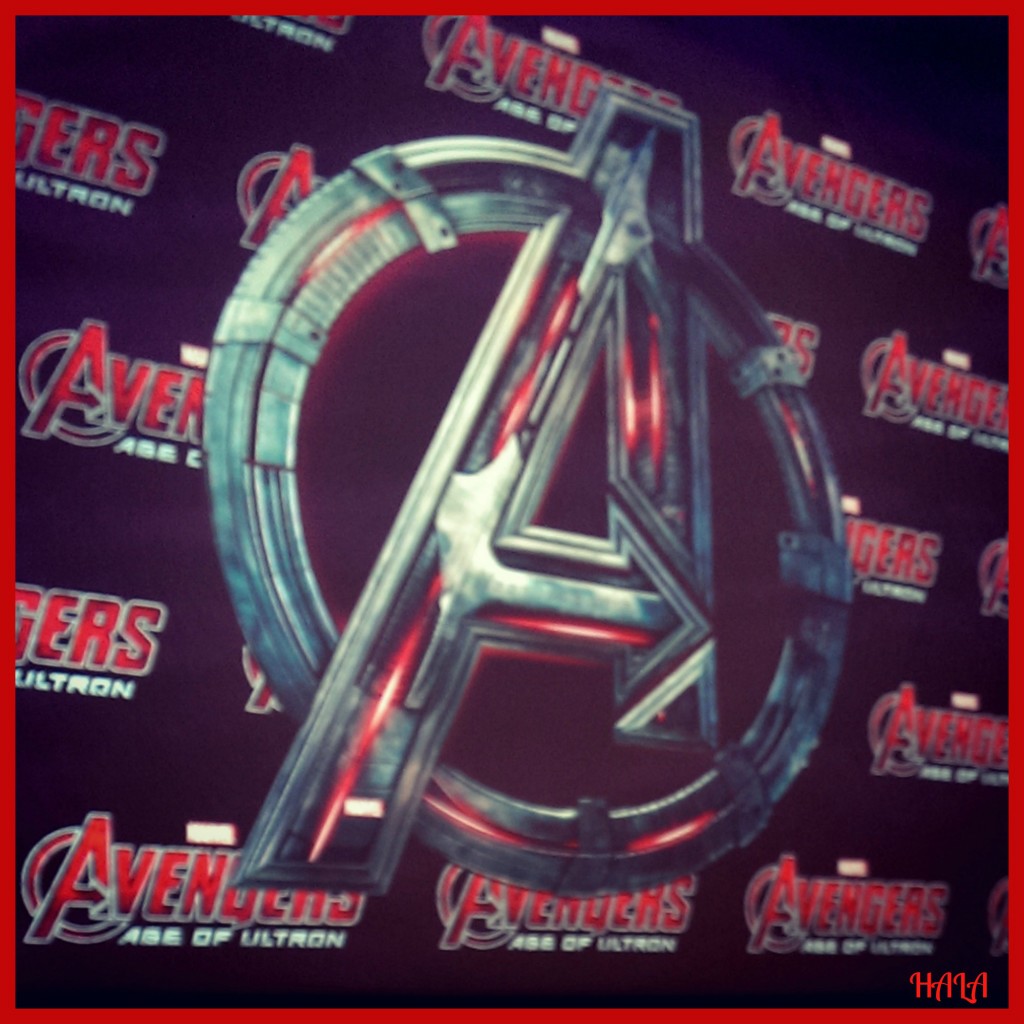 The epic story continues with Marvel's the 'Avengers: Age of Ultron.' The Superhero Dream Team is back with a superhero cast to protect the world from the greatest threat man has known yet! Before all the adventures start-up again this Friday, May 1st, I thought I would share some fun facts that were shared at the brief, but informative press junket that I attended as a guest of Disney.
The superhero cast and talent that were present:
·       Robert Downey Jr ("Iron Man")
·       Scarlett Johansson ("Black Widow")
·       Chris Evans ("Captain America")
·       Chris Hemsworth ("Thor")
·       Mark Ruffalo ("The Hulk")
·       Jeremy Renner ("Hawkeye")
·       Cobie Smulders ("Maria Hill")
·       Aaron Taylor Johnson ("Quicksilver")
·       Elizabeth Olsen ("Scarlett Witch")
·       James Spader ("Ultron")
·       Paul Bettany ("Vision")
·       Joss Whedon (Director)
·       Kevin Feige (Producer)
With so much talent in one room at once, it was hard to take in everything happening, and where to focus your attention at. Questions being asked, laughter, conversation, the talent frequently and wittingly jumping in on each others' questions. It was then cut pretty short to show us a sneak peek of the Ant Man trailer at the end. Here are some highlights from our afternoon with the superheros from the Avengers: Age of Ultron. 😉
One of the first questions was for Joss Whedon, the director, about the challenges with the film.
What were the biggest challenges that you faced putting together the story and then shooting the film? What were the things that surprised you on your journey?
JOSS WHEDON: There's like 47 of these people. I really didn't think that through, and I regret very much doing this at all. You know, it's just making sure that everybody's, got their moment, that everybody's got their through-line, that it's connected to the movie. I have all these people. I love all these people. They're extraordinary. But making sure that they're not just all being served, but all within the same narrative structure, that they're in the same movie, that it's all connected to the main theme. At some point during the editing process, I could not have told you who they were, who I was, what movie I was making, I got so lost in it. But I think it all came together, it's just about making these guys look good, which takes a long time.
So many questions for Joss, on how do you even begin to start to create the sequel to one of the greatest, largest, most successful movies of all time?
JOSS WHEDON: With the smallest thing I can think of. The thing that drew me back to the movie was: what little moments are there between these characters that I haven't gotten to do yet? What conversations have they not had? How can I, you know, what haven't I shown? It's never sort of the big picture stuff, it's never "and then we can have an army of robots" – although that's cool too – it's always just: where do they live, or how can I get inside their hearts, what's funny about them? Those are the moments – just, I write just reams and reams of paper just thinking about, you know, the tiniest part, that's really the heart of the thing.
A lot of attention was going to Joss, so *note* make sure to ask Robert Downey Jr the first question if ever at a press conference.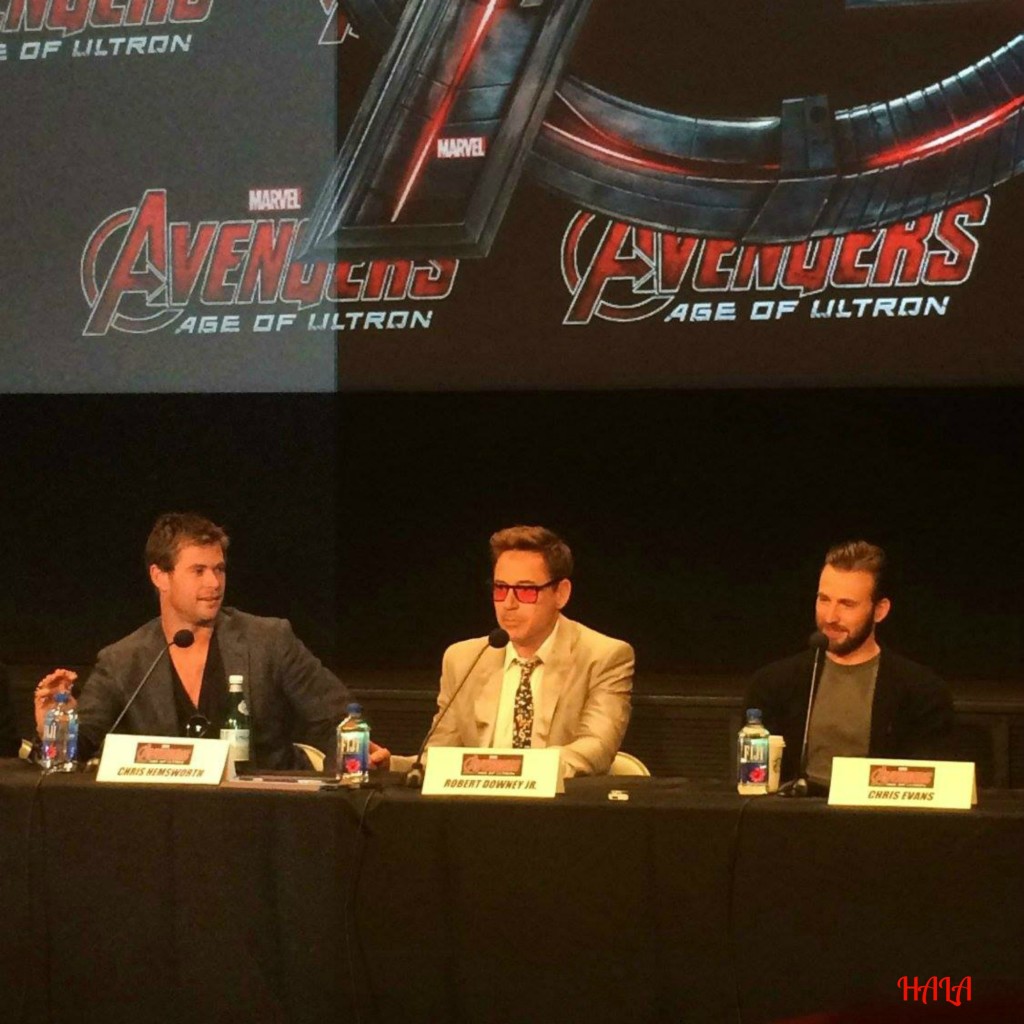 We get to see a lot of sort of fatherly side of Tony Stark this time, your relationship with Tony and Woo Chon, and  you also sort of take care of Hulk, Bruce Banner, like a father. So were you having that kind of thing in mind when you're playing this role this time?
ROBERT DOWNEY JR.: I said: I think this is great. Kevin said, "You never say that. You can't mean that." I said, "Yeah, I think it's great. Let's go shoot it." I thought it was a Swiss watch to begin with and Joss really created some great new situations for Tony to be in, so rather than dig in my heels and try to rewrite every scene, to make them even better, if possible, I showed up and it turned out great.
The next interesting question was for Scarlett.
Can you talk a bit about the physical preparation that went into the role and were you a proficient motorcycle rider already?
SCARLETT JOHANSSON: I don't think you're allowed to ride a motorcycle when you're still pregnant. But I did. I did all of the motorcycle riding.  I embarrassingly rode some sort of a mechanical bull type of motorcycle, which goes nowhere and doesn't look cool at all. But you know, we had some very professional and amazing motocross work being done that makes Black Widow look like a total badass, and I will say, you know, I'm very fortunate that there's a team around me that is super-supportive in helping all of Widow's fight moves and badass motorcycle riding happen. Could not do that without that part of it, you know, kind of starting a move and then finishing a move and you know, all that work being seamless, you know, takes a lot of choreography and team spirit. So you know, every film is exciting 'cause I get new tools and new fun, cool stuff to do, and luckily Joss writes me some badass moves that make me look just epic and it's awesome. I just said epic, awesome and badass all in one sentence. I'm done now. Thanks.
The last fun question we have time for here today has to do with the casts favorite Super Heros and boy was it fun to hear their responses as they went back and forth with each other!
Growing up, who was your favorite superhero, and why?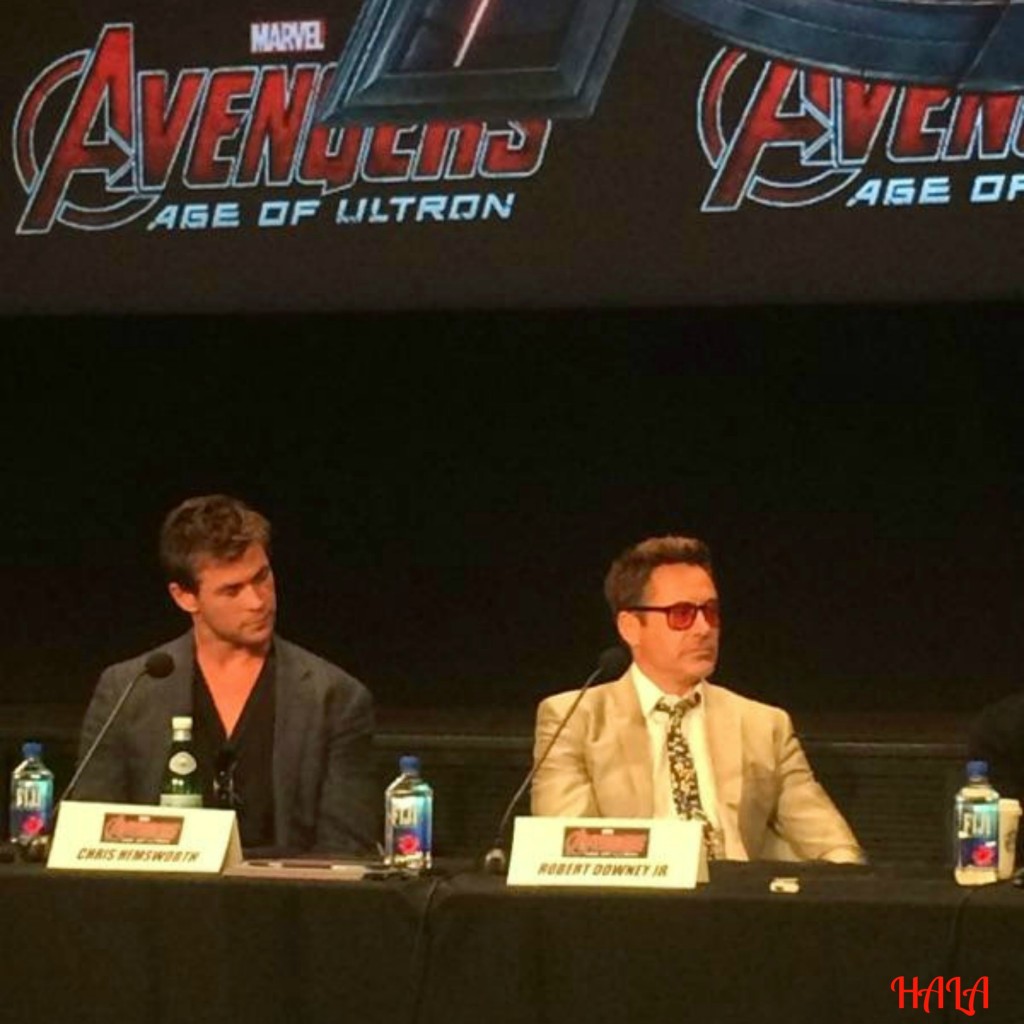 CHRIS HEMSWORTH: I mean, Superman was probably the only film they'd made, I think, back when I was growing up. You know, that was the one that sticks out for me. There wasn't really – you know, Iron Man hadn't been created yet, or Captain America, or Hulk, or Black Widow or Vision, everyone on this table.
CHRIS EVANS: So had Captain America been –
CHRIS HEMSWORTH: Would have been my favorite, that and Captain Australia.
JAMES SPADER: Growing up, I didn't have any comic books at all, but my friend Will Brottis has a trunk full of 'em, and so comic books were like candy for me. I'd go over to his house for a sleepover, and I would be really just devouring everything I could get my hands on. I don't even know if this question was to me, was it?  Anyway,
CHRIS HEMSWORTH: It goes to Chris –
JAMES SPADER: It doesn't matter, does it? 'Cause no one else jumped to the mike so, anyway, I just devoured everything. Anything. And you know, I just devoured whatever I could get my hands on because the sleepover was going to be over and I was going to go back to my house and it was going to be, you know, Kipling.
Be sure to explore the surprising relationships in the new featurette above for Marvel's "Avengers: Age of Ultron," hitting theaters May 1!