Detour Bistro Bar Opens in Culver City
By Erin
As if there weren't enough detours already in Los Angeles with all the freeway and street construction that is continuously going on, this is a Detour you will want to take. I took this Detour myself the other night as part of a media preview, and it left me curious to try more. The Detour Bistro Bar has arrived in the Los Angeles area into Culver City. The Detour combines farm-to-table produce with seasonal California and European inspired dishes to create a unique neighborhood  dining destination in Culver City. This westside restaurant  belongs to Los Angeles locals Ranni Kumgisky and Dane Pearson who are long-time caterers. These two are always searching for the most fresh seasonal ingredients to create weekly menus that will keep customers wanting to come back for more.
The Detour is open daily for happy hour, dinner and weekend brunch. Starting April 6th, they will be opening for lunch at 3pm Monday-Friday.
Why don't we take a look into what the Detour has to offer?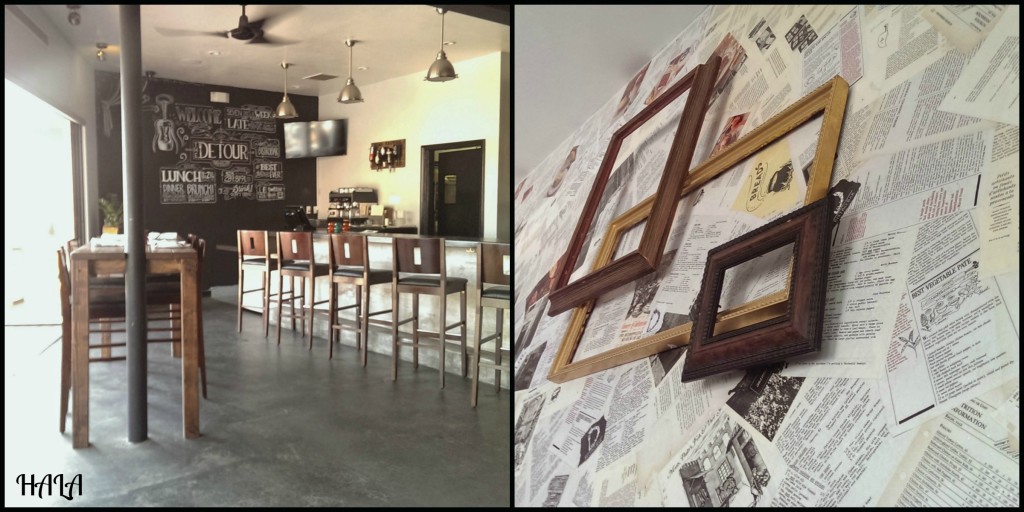 The Detour is a quaint little place, but the decor is very LA. I loved the layout of the space, it made it feel bigger and more spacious that what it actually is. It is a very nice, bright and airy space and also has an outdoor patio you can enjoy on a nice sunny California afternoon or evening.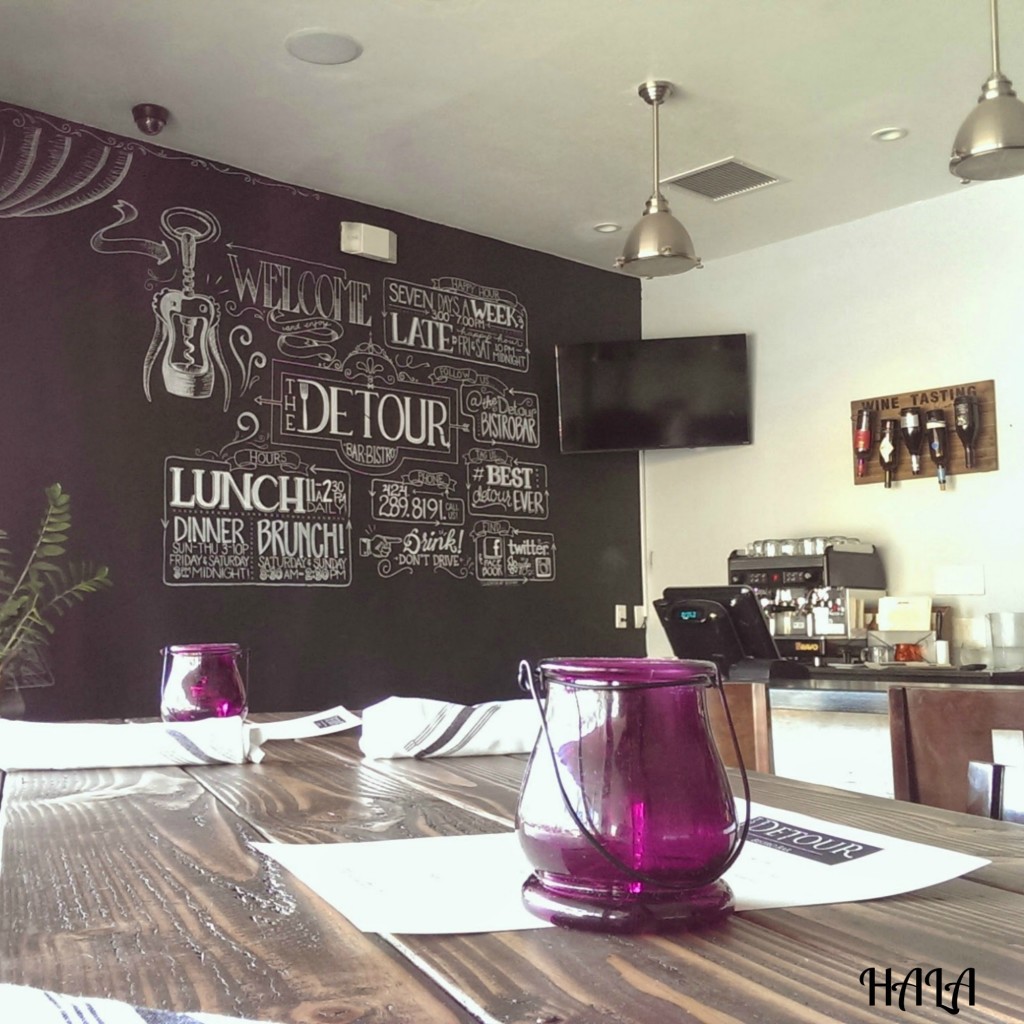 Best Detour Ever. I love the walls here.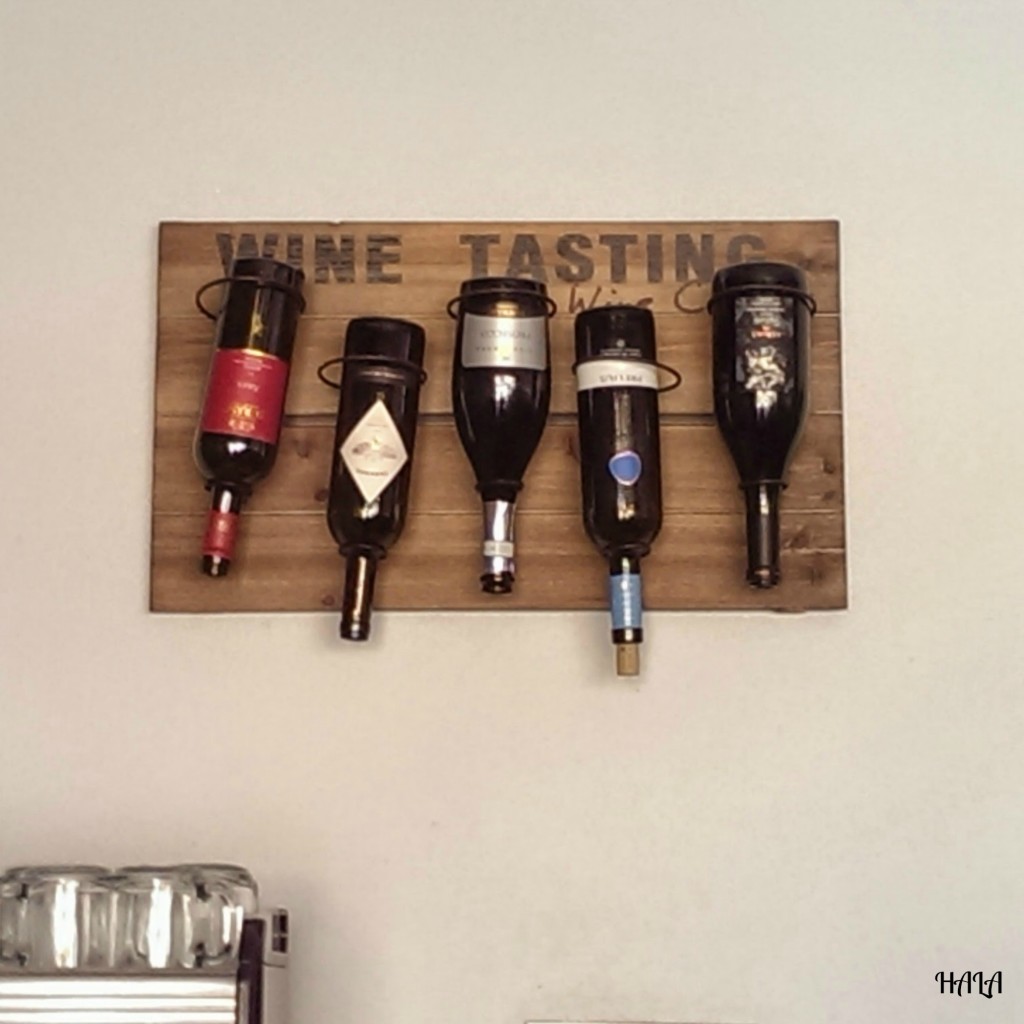 I know many people, including myself who would love to have one of these! So creative.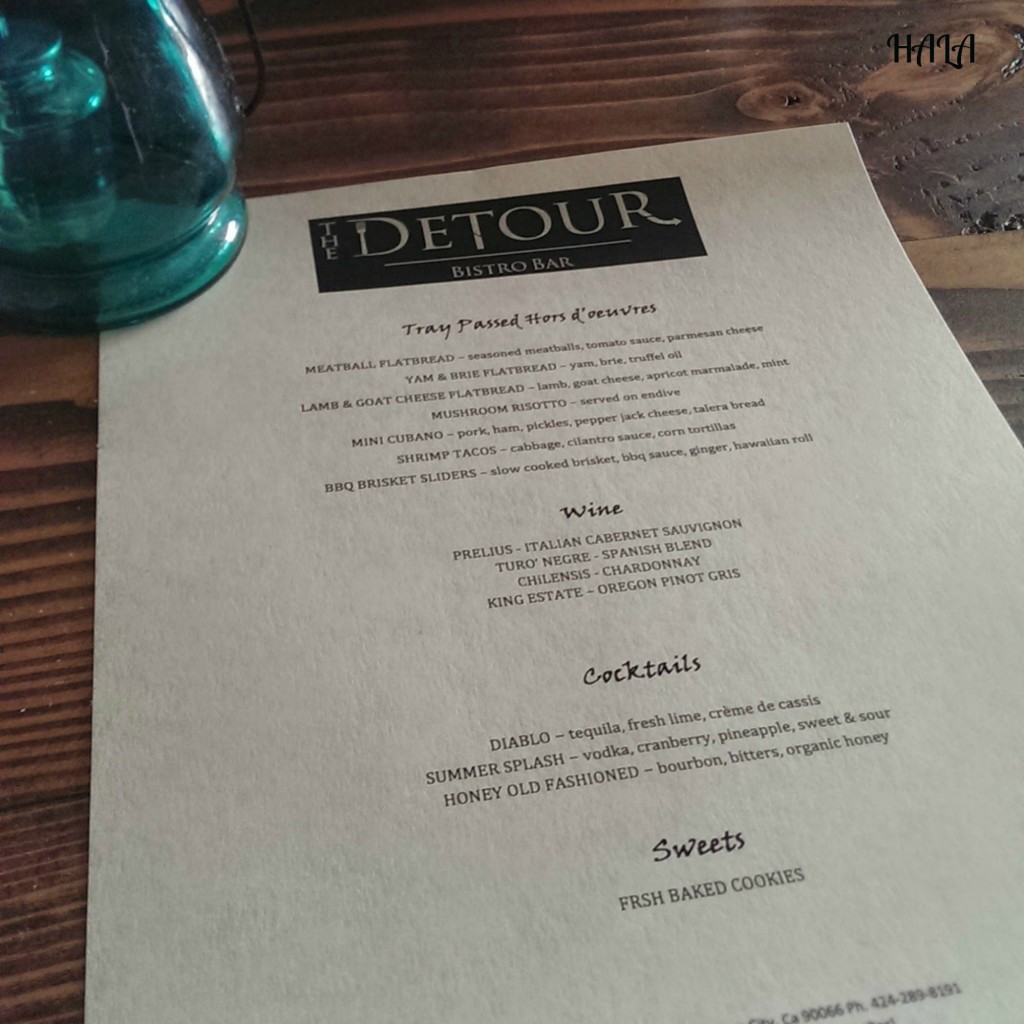 The menu for the media preview.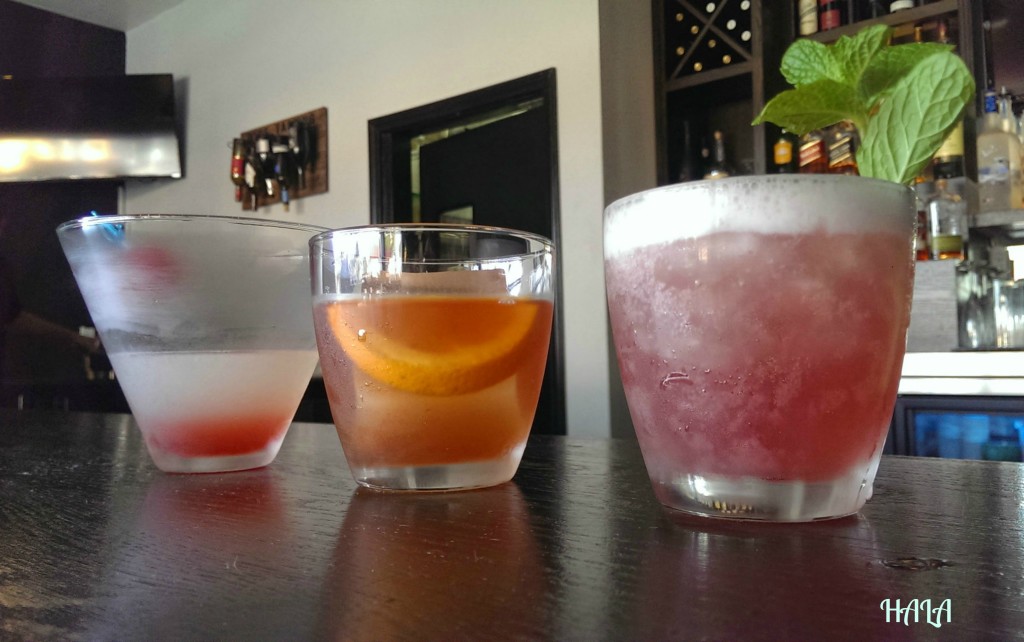 We started the evening out with some drinks. From left to right; The Diablo, Honey Old Fashioned, and the Summer Splash. I had the Summer Splash which consisted of vodka, cranberry, pineapple, and sweet and sour. It was very refreshing and not to fruity, perfect for a nice warm spring evening.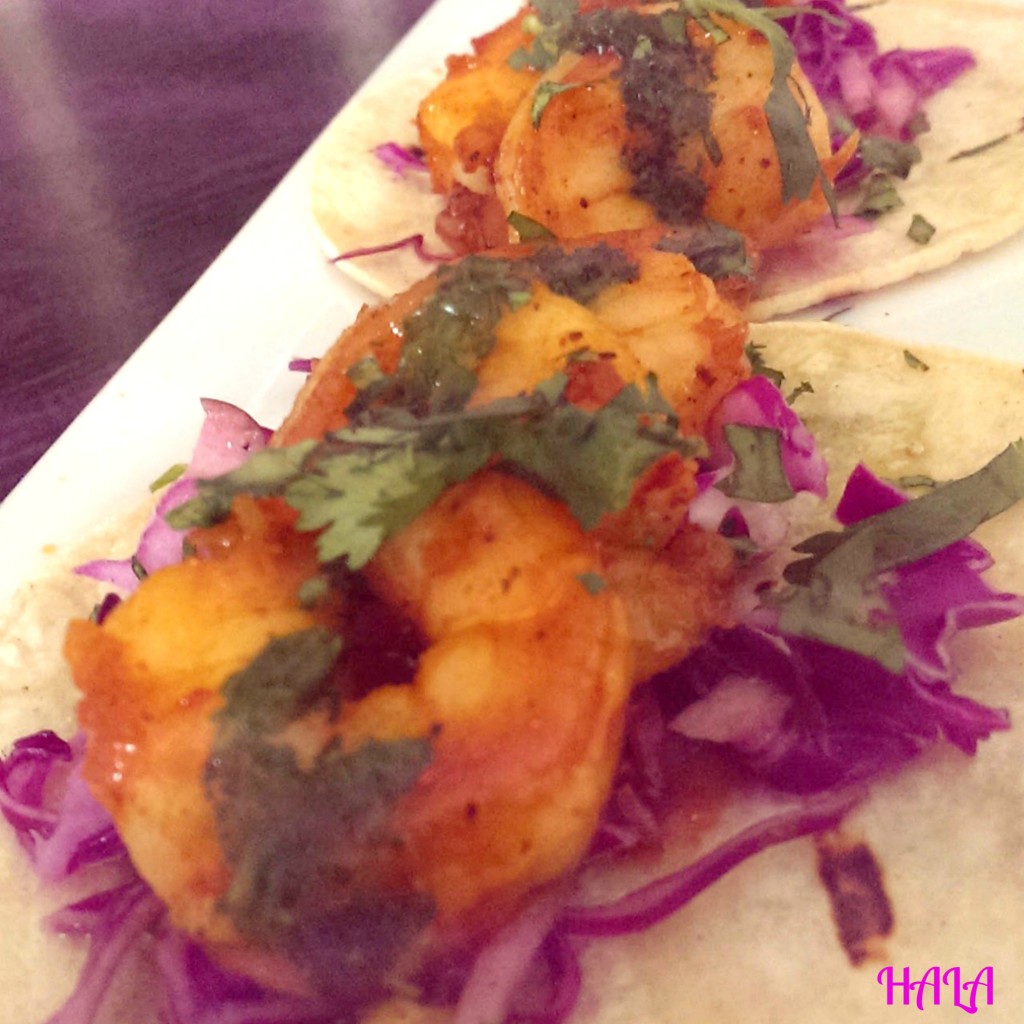 Shrimp Tacos: Cabbage, cilantro sauce, corn tortillas. So simple, yet so good. This was my favorite item from the night. I love shrimp, and these shrimp were pretty darn good, I also love tacos. It always makes for a great combination.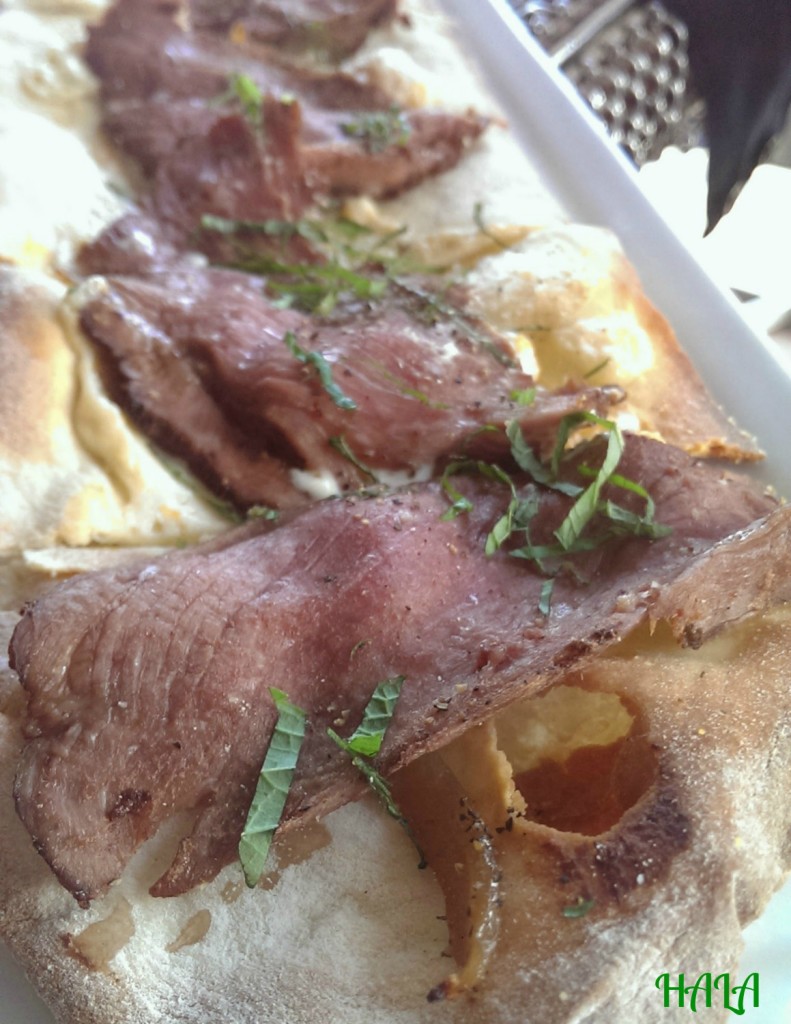 Lamb & Goat Cheese Flatbread: Lamb, Goat cheese, apricot marmalade, and mint. This was also a pretty tasty bite that we tried. Very flavorful and tender.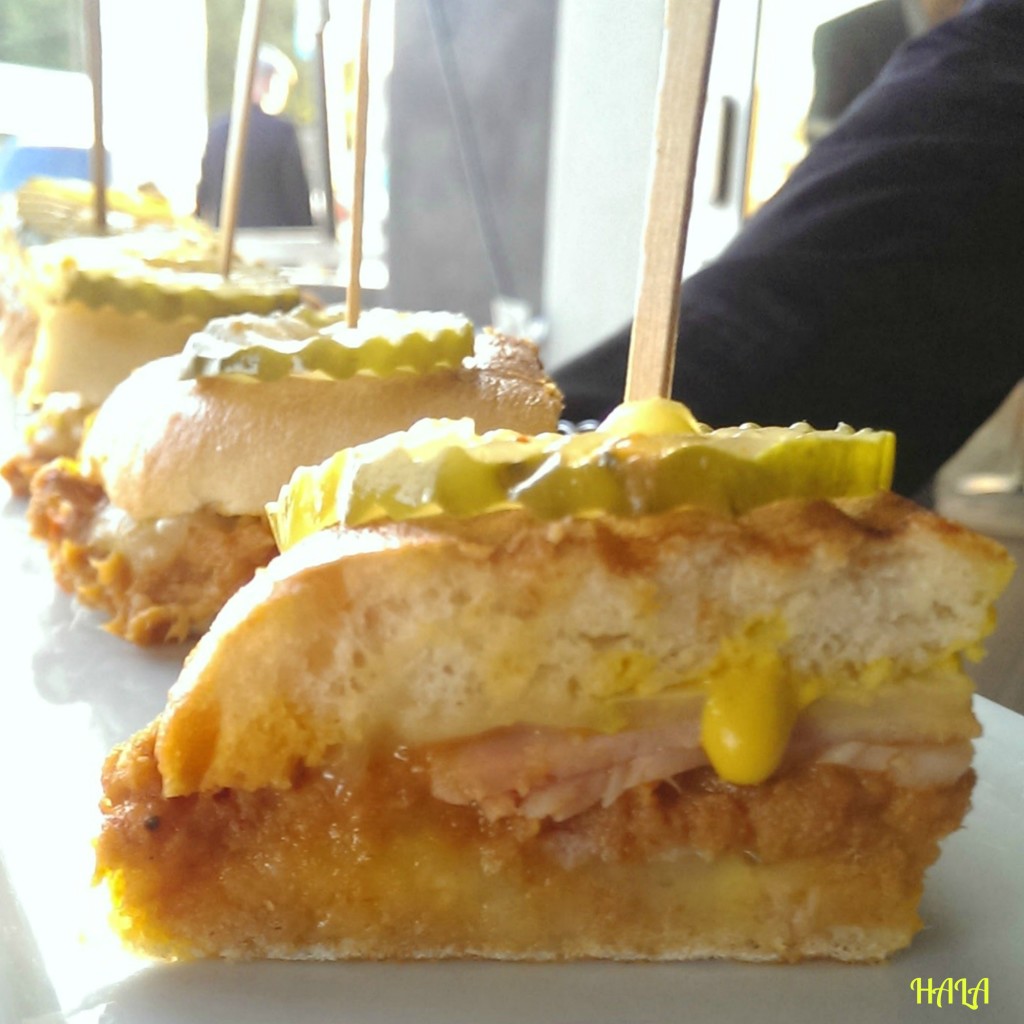 Mini Cubano: Pork, ham, pickles, pepper jack cheese, and talera bread. So many flavors in this one for you to enjoy.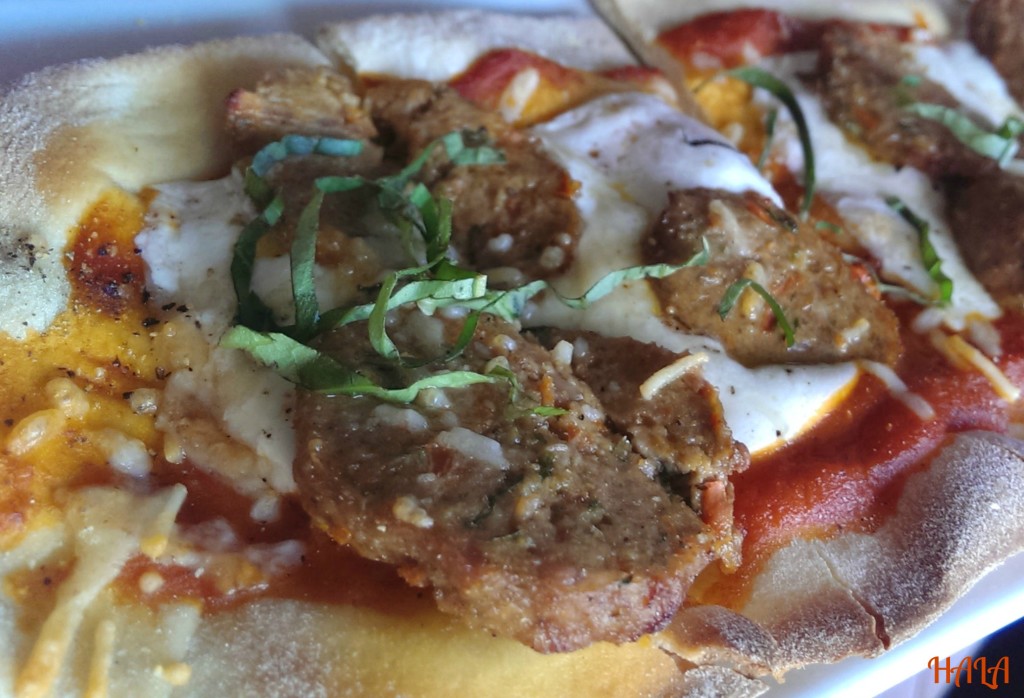 Meatball Flatbread: Seasoned Meatballs, tomato sauce, and parmesan cheese. The meatballs on this were amazing. The flatbread was very fresh and nice and crispy on the edges.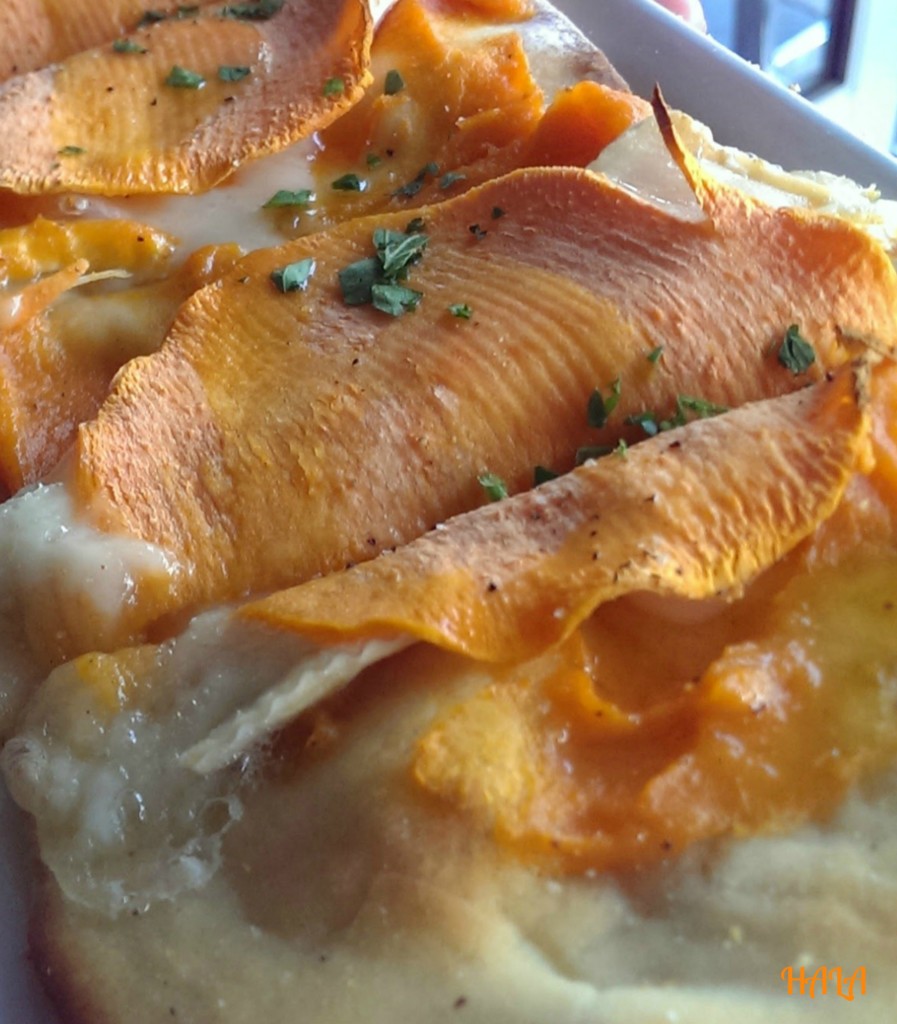 Yam & Brie Flatbread: Yam, Brie, and Truffle oil. Another that has a lot of different flavors for your taste buds to enjoy. You can't go wrong with one of the flatbread choices here!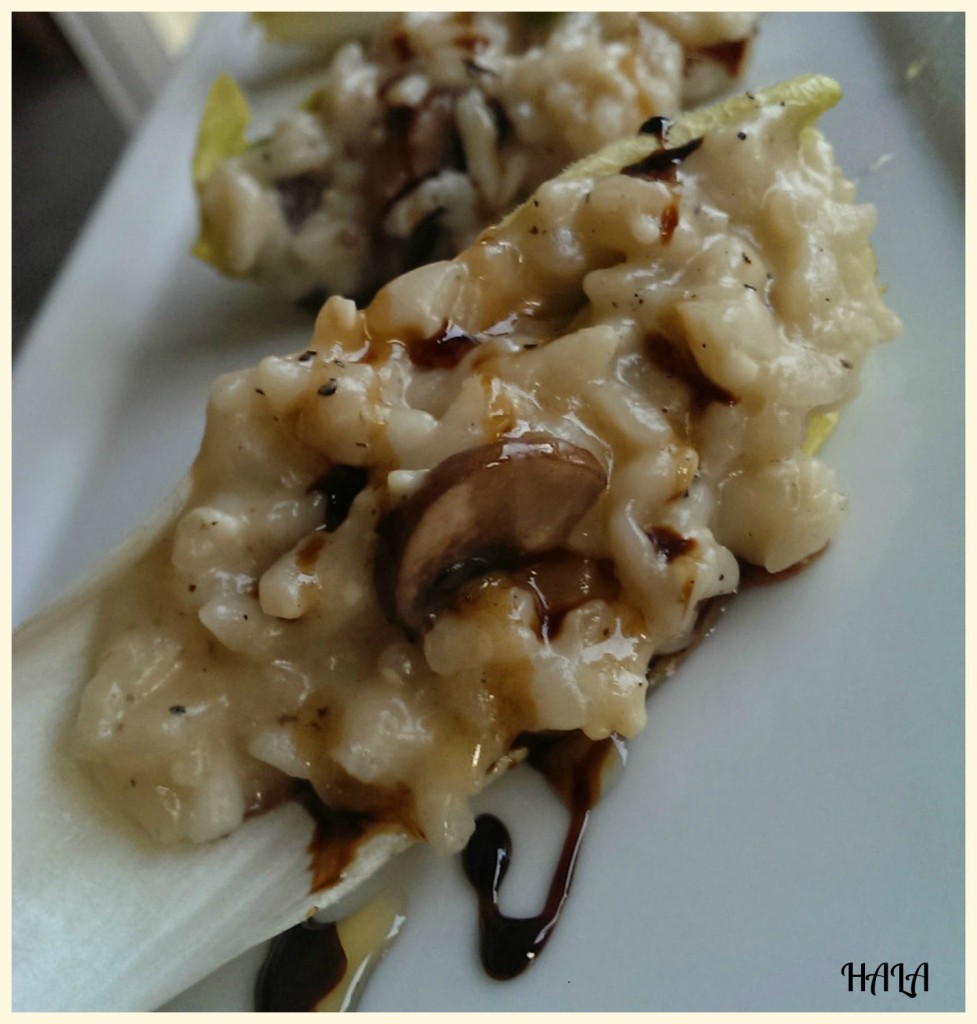 Mushroom Risotto: Risotto served on endive. This was a close second to the shrimp tacos. I could keep eating these all night.
That concluded my detour of the Detour Bistro Bar. The next time you are passing by through LA, make sure to make a slight detour into Culver City and stay awhile at the Detour Bistro Bar for a bite to eat and a nice refreshing drink to wash it all down. What would you be interested in trying here? With the menu changing so often, I cannot wait to go back to see what's new.