Horsing Around at the Barn
By Erin
This week, I thought I'd give a little update on all the horses. The boys are all doing well, especially Chup with his training as a jumper! Come join us at the barn and see how Big, Blaze, Brady, Style and Chup like to 'Horse Around!' 😉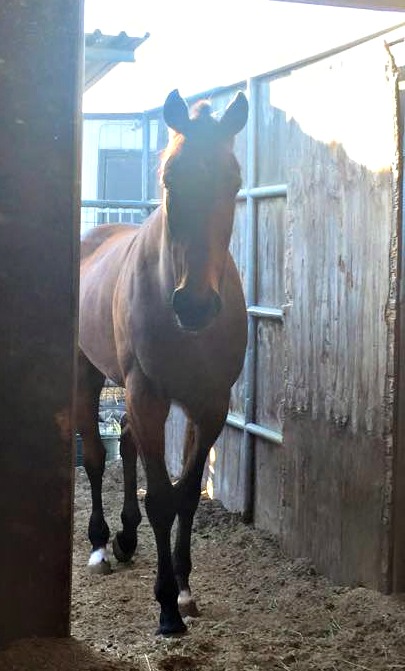 American Style– Aka Styles, is still in rehab and confined to his stall from his surgery back in late January. He no longer has his leg all wrapped up though. He's doing well, but still has a long way to go. He's happy, but he sure can be a monster! I'm sure he can't wait to be able to get out and run and play around like the other boys do again!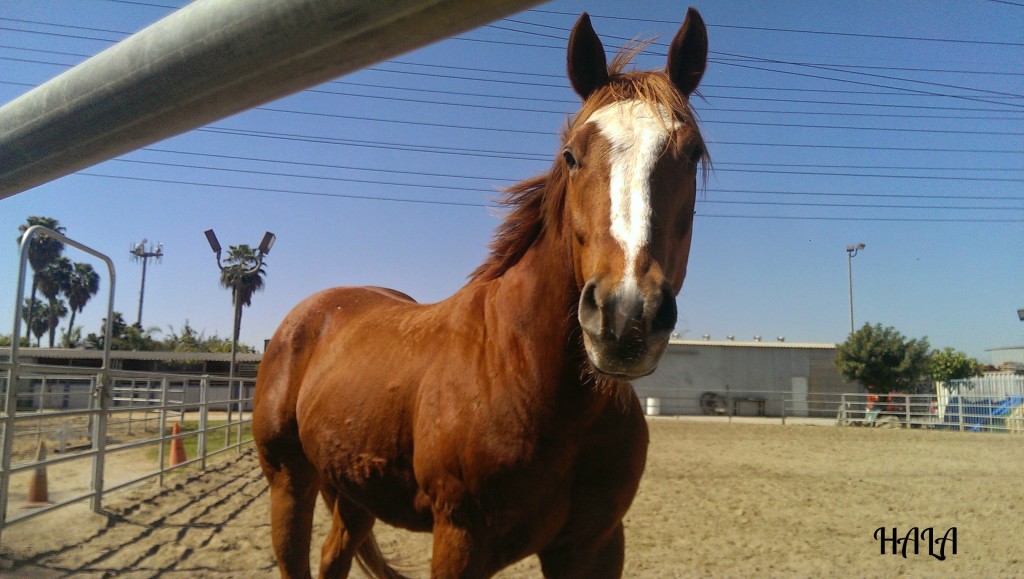 Blaze is a sweet boy. He loves hanging out in the turn out and going on short rides with me. 🙂 I think he also likes posing for the camera!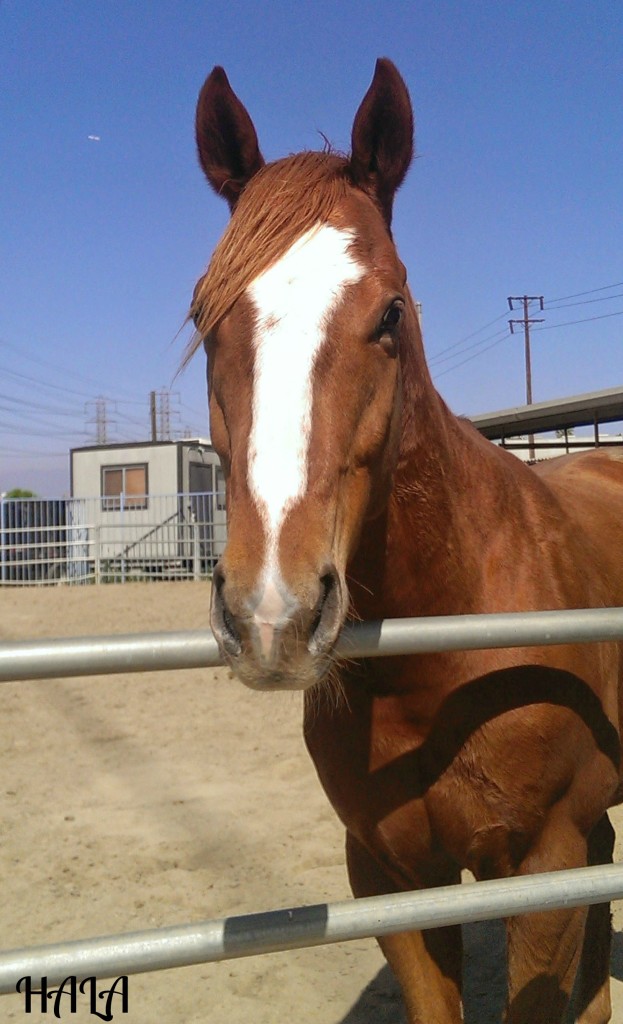 Blaze being a ham. I love how he has his forelock parted to the side! lol Silly horse.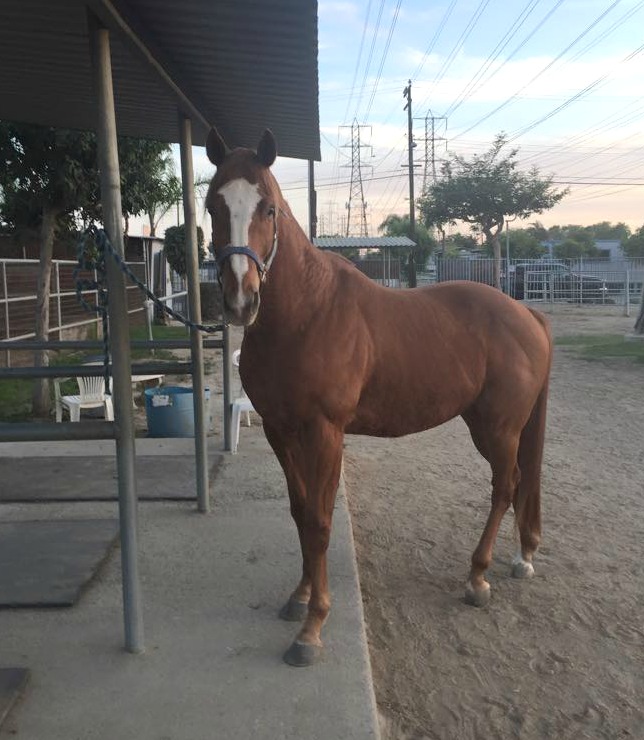 He does not like standing alone in the crossties… so he tries to leave. 😛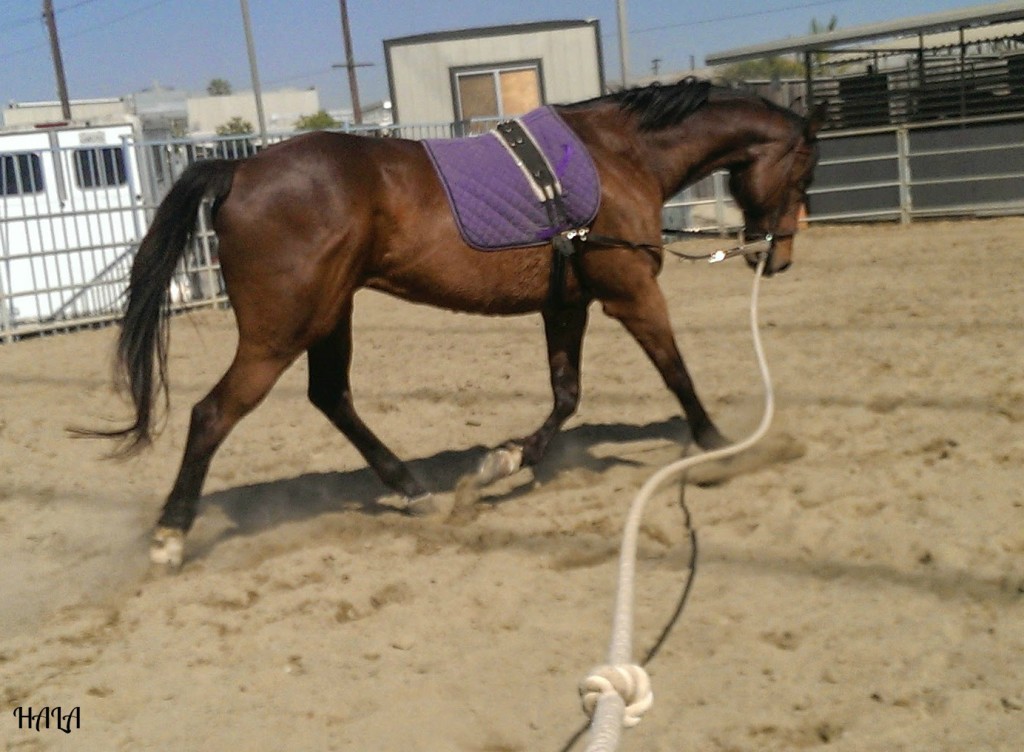 Brady was here on lease, his lease will be up at the end of the month though and going back to his home in Lakewood. I had started him in the side reins here. This was his first time with them, and he was such a good boy!!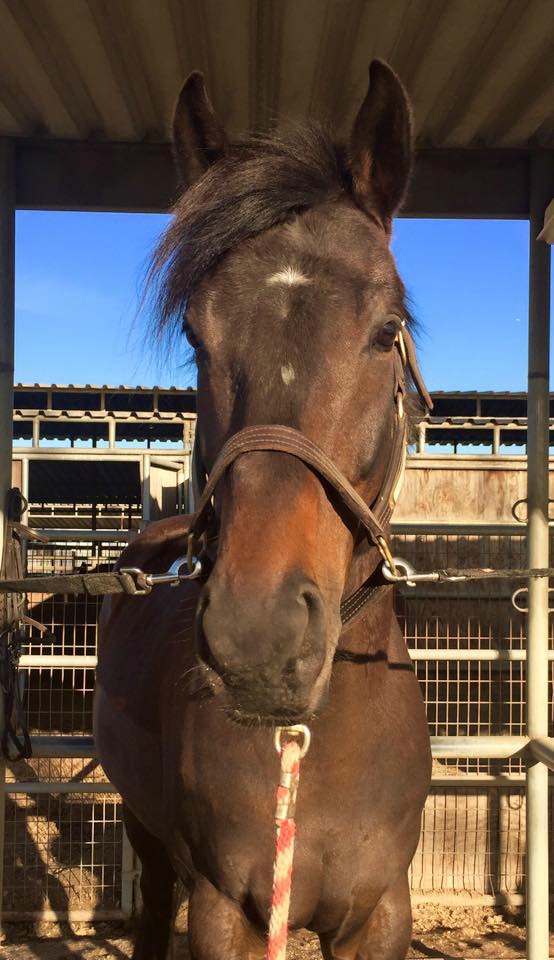 One of my favorites, Chup! He's such a sweet boy, and handsome too! I wish I could keep him for myself!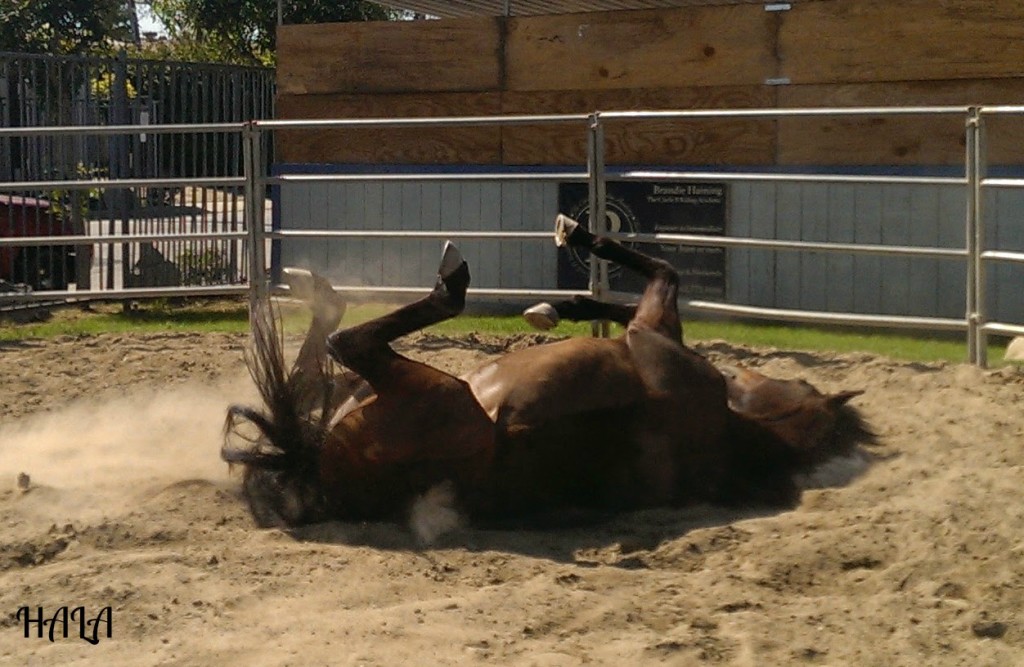 Chup going for a nice roll in the dirt.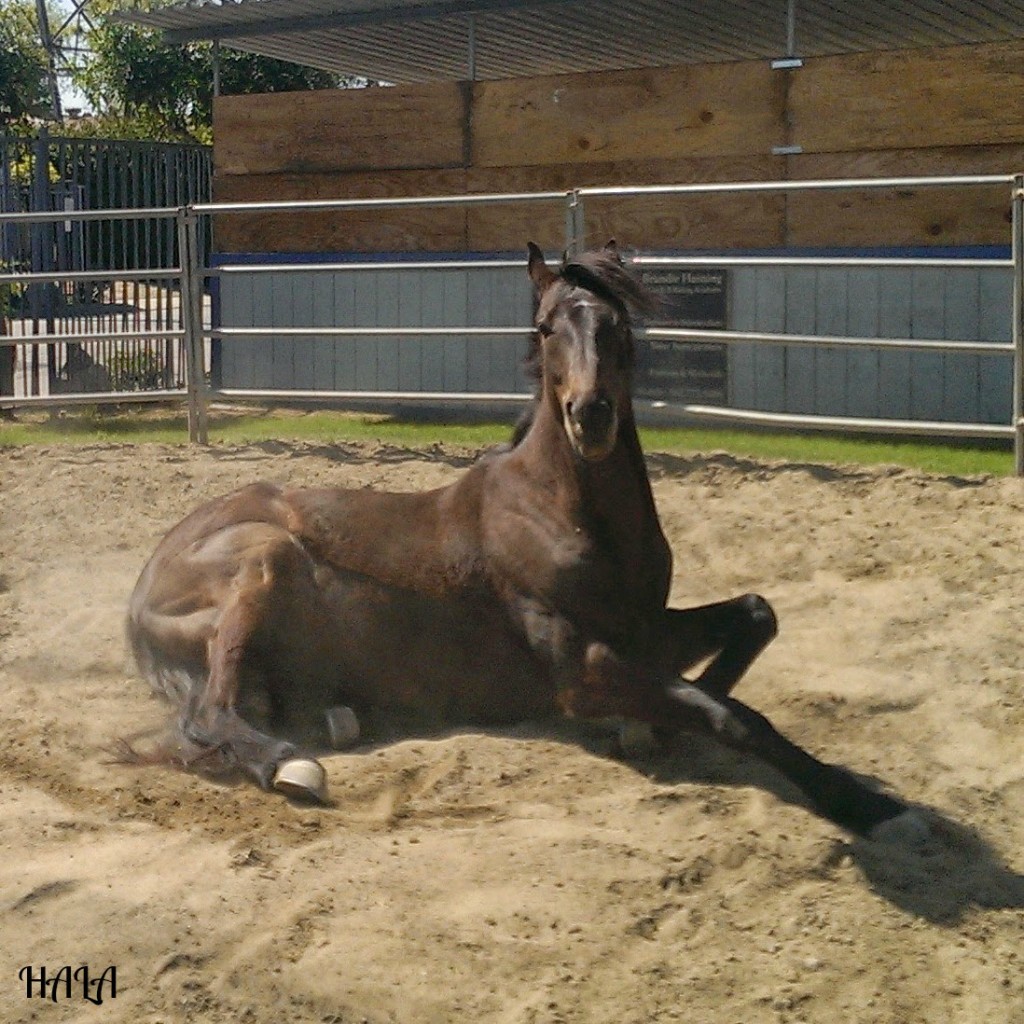 Of course he has to stop and pose for the camera…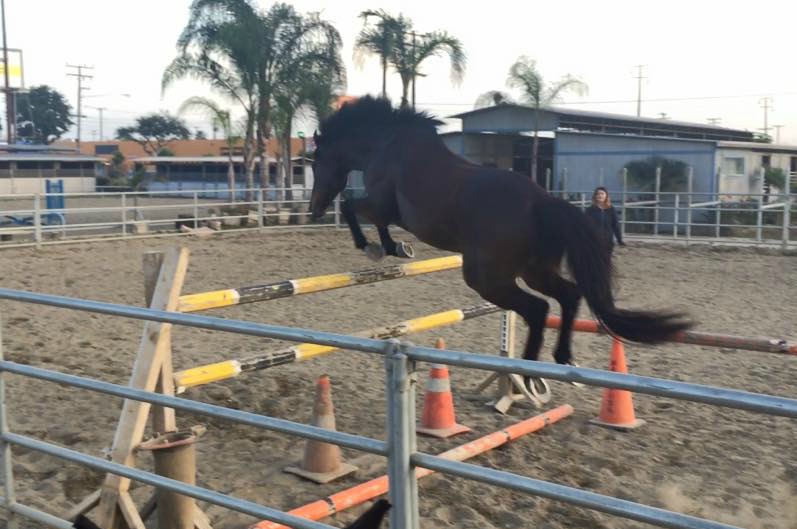 That boy can FLY!!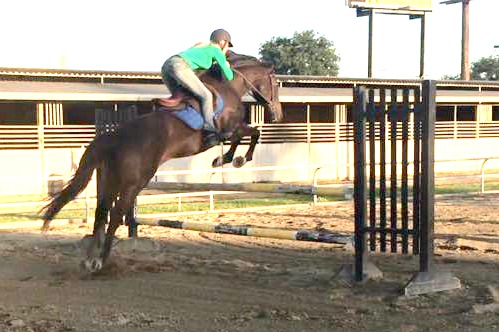 Sarah on board Chup!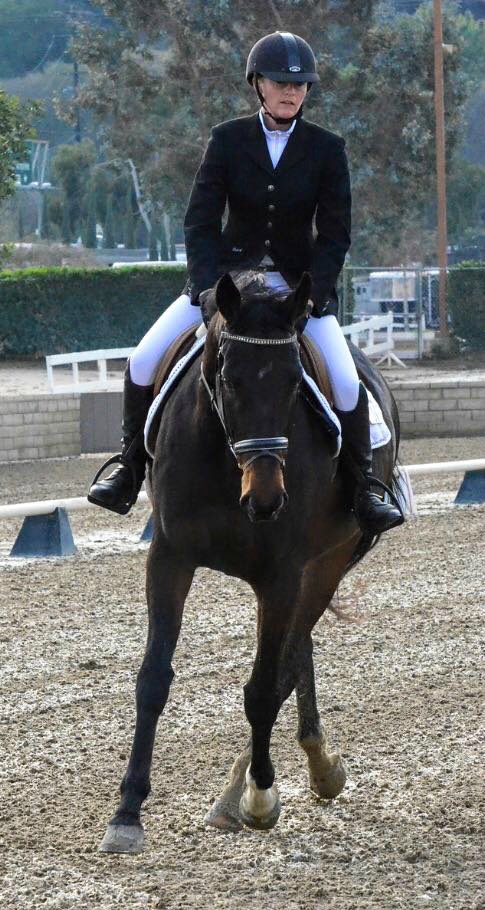 Then there is Every Last Detail- aka Big. I can't forget him! He's the clown of the barn!  Here Sarah is with Big at a Thoroughbred show at the Los Angeles Equestrian Center. Big may be a class clown most of the time, but he knows when it's time to get it together for the show ring, and he always does amazing.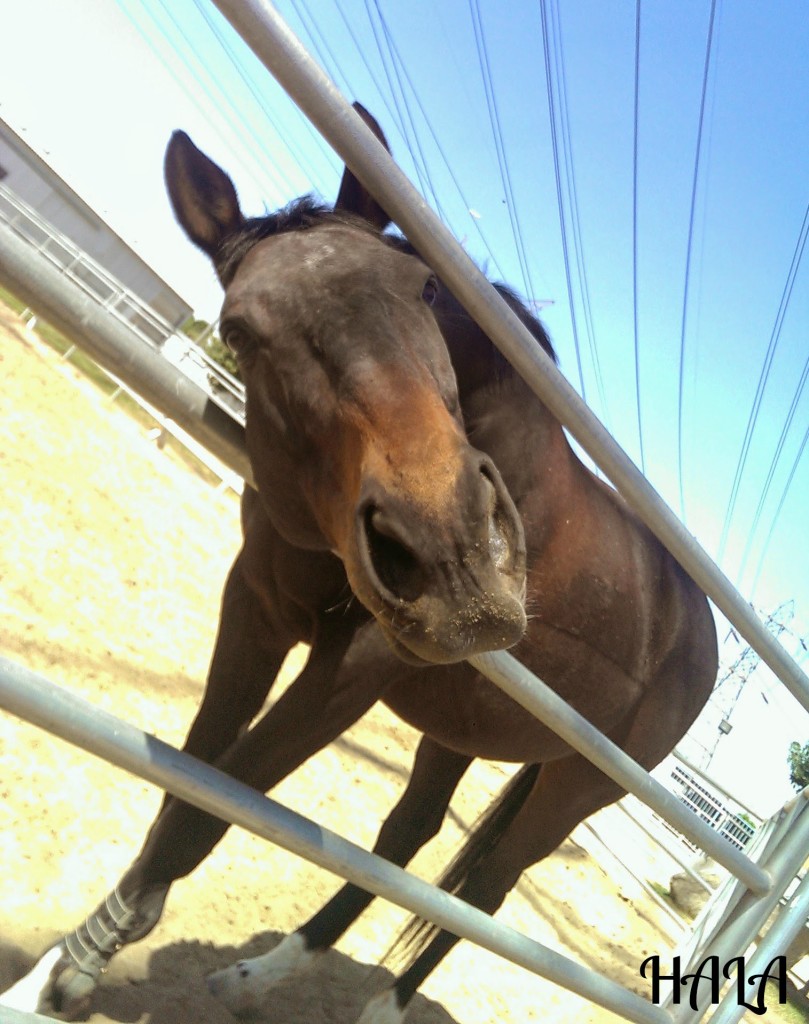 Here you have Big in his silly horsing around mode, back at home in the turn out. He's trying to see if I have any treats or something else for him to chew on and play with.
That's it for now! If you'd like me to feature your horse or a horse you know on Horsing Around In LA, just find my email in the 'Contact' section on the blog, along with your photos and story about your horse. I'd love to feature you and your favorite horse(s)! <3