Palisades Elementary Charter School Opens its Online Auction
By Erin
I've been in hundreds of classrooms. No matter what grade, across the board from Kindergarten through Grade 12, if you ask any kid what they like about school, you are probably not going to hear Reading, Writing or Arithmetic. Most likely, the child will talk about computer lab, art class, music class, or time spent in their school's garden…the FUN stuff that integrates their core curriculum into real life experiences, and enriches their education and learning ability. Just like most public charter schools in LAUSD, Palisades Elementary is highly resource constrained. Without fundraiser events like the school's Online Auction, Palisades Elementary students would not have access to any of the FUN, enriching programs that kids love and remember, and help to prepare them for the changing world. This year, the school's Auction has more than 800 items. It ends tomorrow, on March 16th, so get your bids in now to support a great cause!! 🙂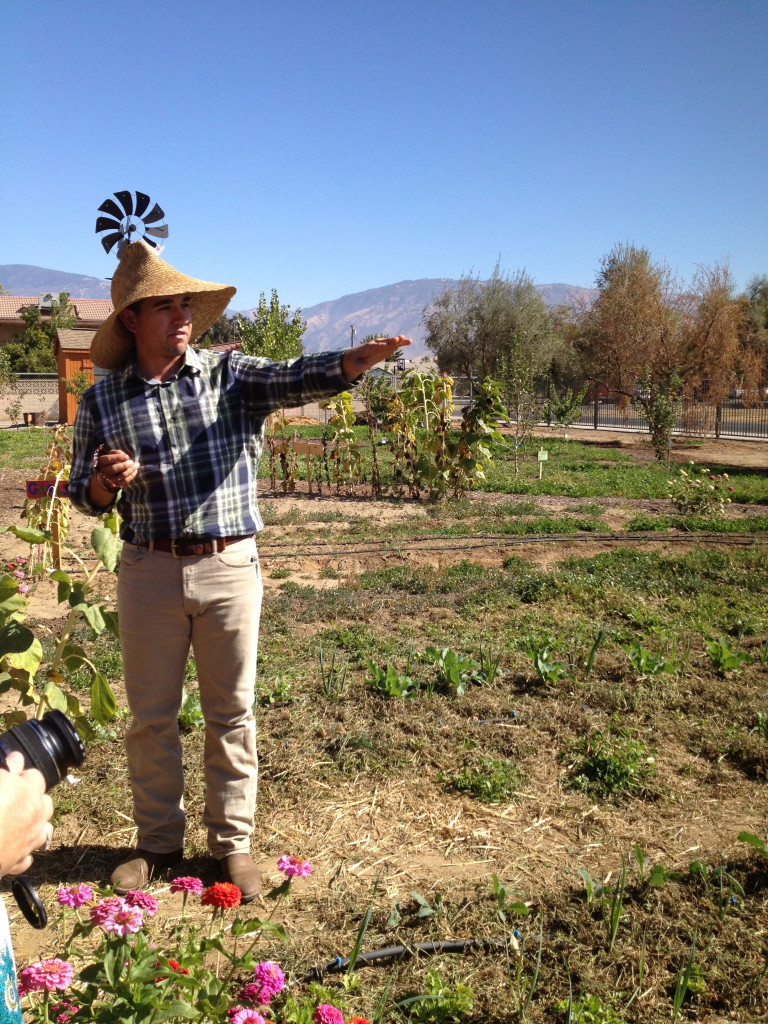 At a school garden in California.
Categories for the Palisades Elementary Online Auction range from Worldwide Travel; to Fitness & Fashion; to Children's Classes, Camps, and Parties. Opportunities include Seven Nights in a Luxurious Private Villa at the Amanpuri in Phuket, Thailand; Two VIP tickets to Taylor Swift's August concert at the Staples Center; VIP Behind-the-Scenes Experience for Two to the NFL on Fox; and a Limited Edition Lithograph "A Sky Full of Stars" signed by Coldplay are all fair game to the highest bidder. A "Buy It Now" option will be available for many items.
In addition to Auction items, raffle tickets will be available for purchase online at www.paligala.com. This year's raffle offers three amazing prizes:
*One-of-a-kind 61 carat Tourmaline Necklace by Jaimie Geller ($10,500)
Designed by Jaimie and Michael Geller it truly is a unique, one of a kind.  A gorgeous 61.44 carat tourmaline is surrounded by .78 carats of pave diamonds, with a setting and chain made of brilliant 18 carat white gold. Perfect for any occasion!
*Four Night Stay at the Grand Wailea, Maui ($2,800)
A Waldorf Astoria Hotel, the Grand Wailea is situated on 40 lush acres, captivates the senses, and boasts some of the best pools and water activities in Maui.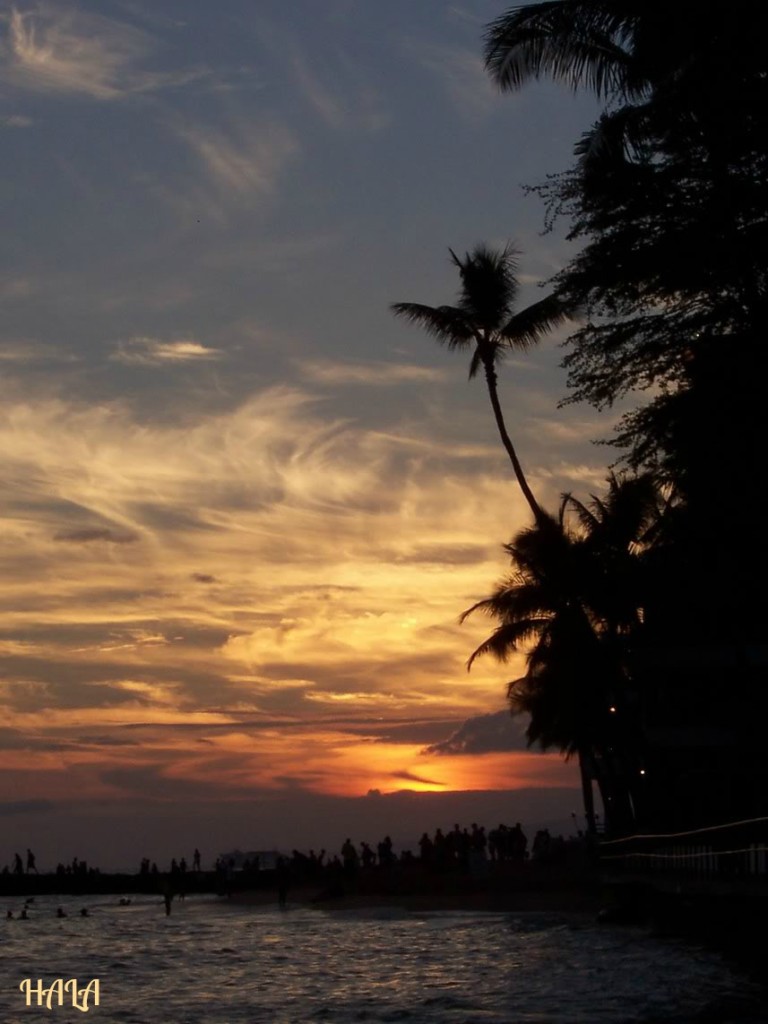 A beautiful sunset in Hawaii. This could be you! 😉
*A Bicycle Built for YOU ($1,700)
The Brompton Folding Bike, from AIKA for urban cycling in Santa Monica, folds to a compact package a little larger than its wheels in less than 20 seconds. It is the smallest and coolest folding bike out there. Designed and manufactured in London.
In a dream world, one of the items I'd love to bid on would be the: Seven Nights in a Luxurious Private Villa at the Amanpuri in Phuket, Thailand. Doesn't this sound and look amazing?
Spend a luxurious week in a fabulous villa at the glorious beachfront Amanpuri resort. The Amanpuri is Thailand's most spectacular resort, which has 40 pavilion rooms and 30 private villa homes interspersed throughout a secluded coconut plantation. Surrounded by the Andaman Sea, this beachfront resort offers the ultimate in resort facilities, including full water sports, two yachts available for charter, spa facilities and gym, executive services, tennis (including tennis partners), and world-class golf courses nearby. The villa consists of 10 bedrooms with different configurations, 2 separate dining pavilions, 2 separate living pavilions, a private gym in the villa, a private swimming pool, several outdoor living areas, and is fully staffed with a gourmet cook and 3 housekeepers.
Take a look at the place here! 🙂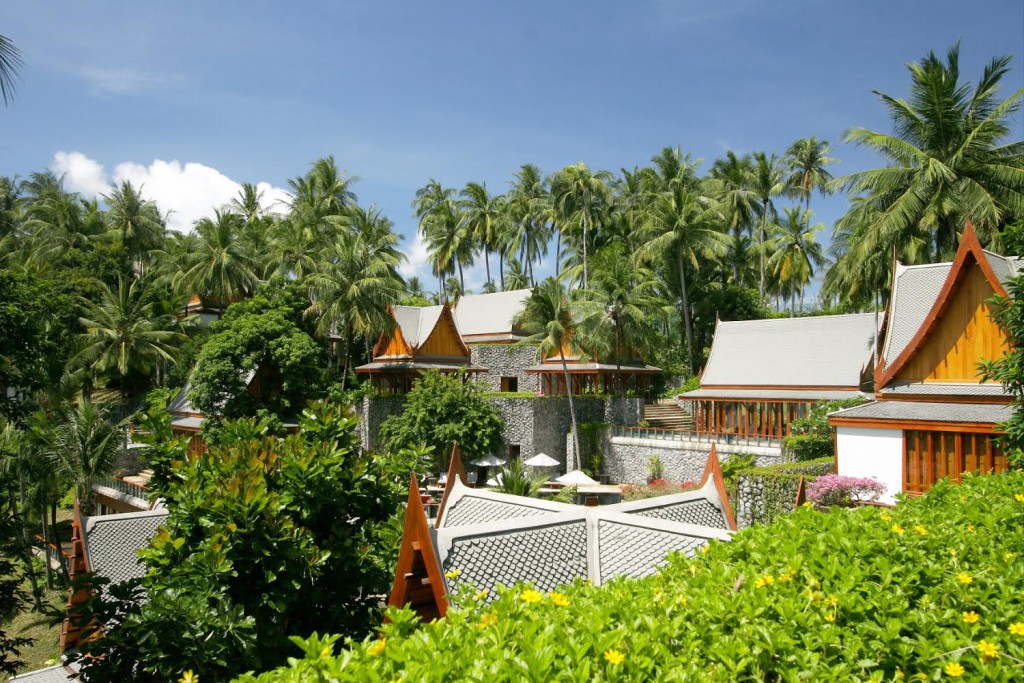 I don't know about you, but I'm ready to pack my bags!
If for some reason, I can't go to Thailand, I might end up here instead for a quick escape. 😉 to The Palm Restaurant, Beverly Hills.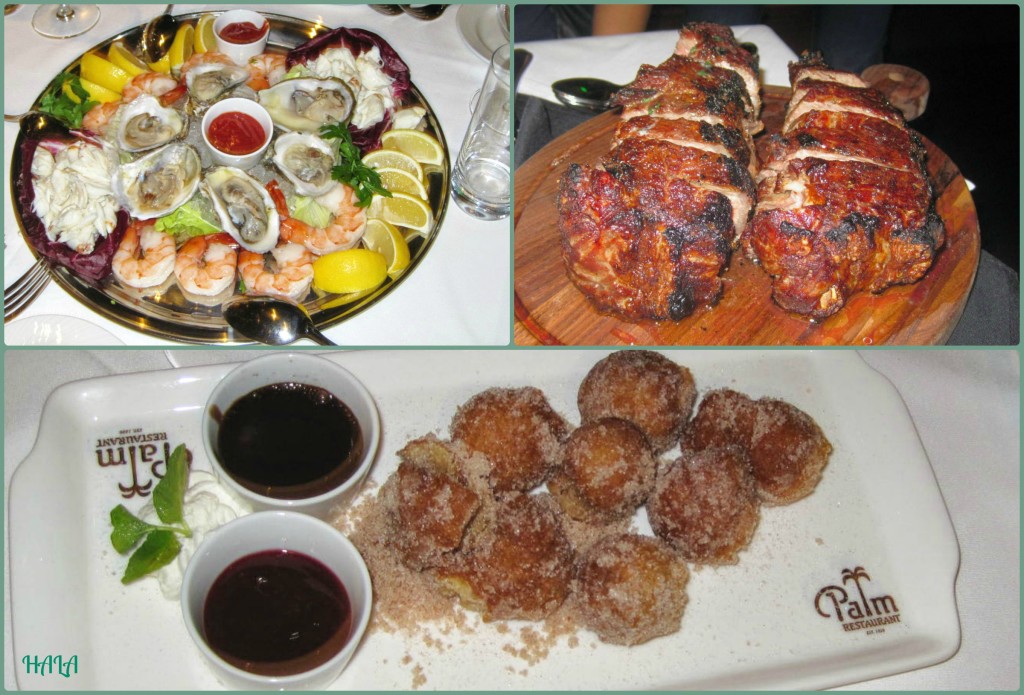 The brand-new Beverly Hills Palm opened its doors on November 7, 2014. Just a few blocks East of Rodeo Drive, the restaurant has an intimate outdoor patio, and is already quickly becoming a favorite of the movers, shakers, and celebrities of Beverly Hills. (Does not include gratuity.)
All proceeds from the Palisades Elementary Auction support public education by providing funds to hire teachers, reduce class size, purchase books, and provide access to computers, music, and physical education.
What item would you like to bid on to help support public education? 🙂