Cinderella
By Erin
We've heard it all before. Once Upon a Time: there was a girl, with a fairy godmother, a pumpkin that turns into a carriage to take her to meet her prince at the royal ball. A glass slipper, then poof, a dream that comes true. We all know this is describing the age-old classic Cinderella, Walt Disney's beloved animated film,  that we have all watched as kids, sung to, maybe even danced to and dreamed to since its first debut back in 1950. Now, it's making its return to the big screen more gorgeous than ever before in an all-new live-action film!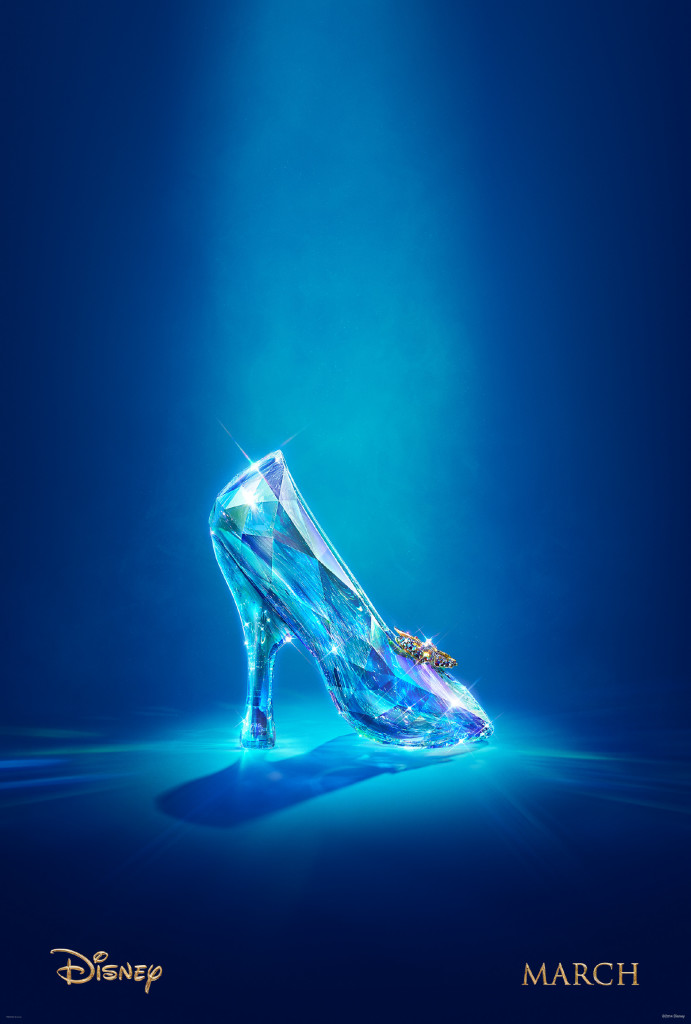 When Cinderella's beloved mother dies, she tells her,"Where there is kindness, there is goodness, and where there is goodness, there is magic." Ella takes these words to heart, as well as her mother's wish to her for her to always "have courage and be kind." Ella embraces these words, and treats everyone with kindness, and stays in her home situation, even when so many would probably leave after being treated so poorly.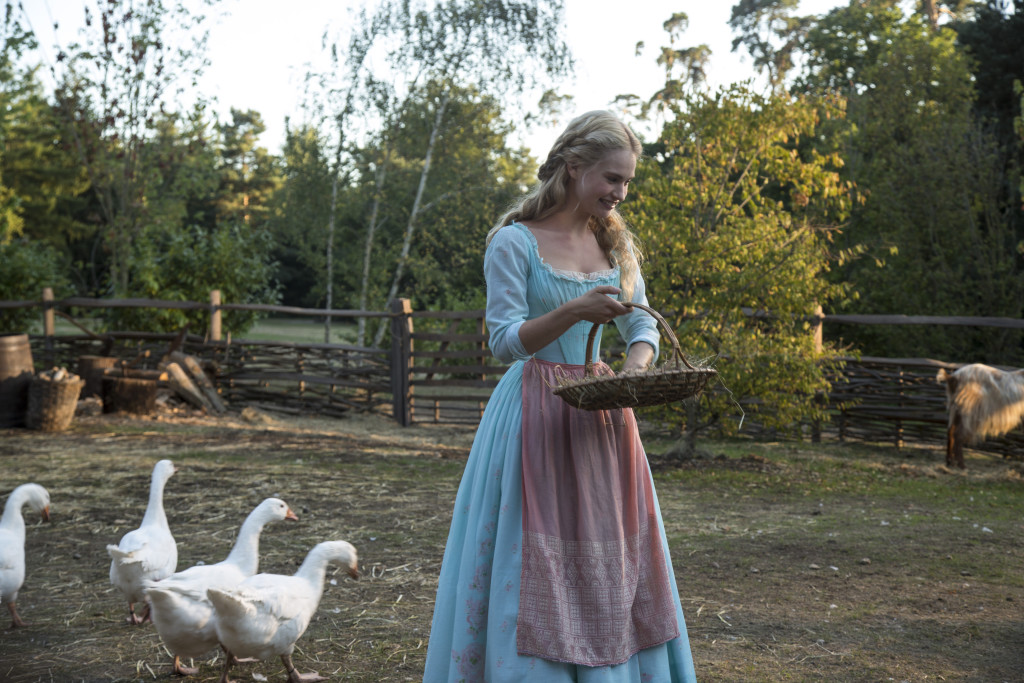 As her father remarried, the young Ella (Lily James), welcomes with open arms her new stepmother (Cate Blanchett) and two new step sisters Anastasia (Holliday Grainger) and Drisella (Sophie McShera) into her family's home. Right from the start, her new family treats her like a bit of an outcast. After her fathers passing on a business trip, they really turn on poor Ella, and treat her more like a servant than a daughter or sister. Through it all though, she refuses to lose hope and is more determined than ever to honor her mother's words of kindness and compassion.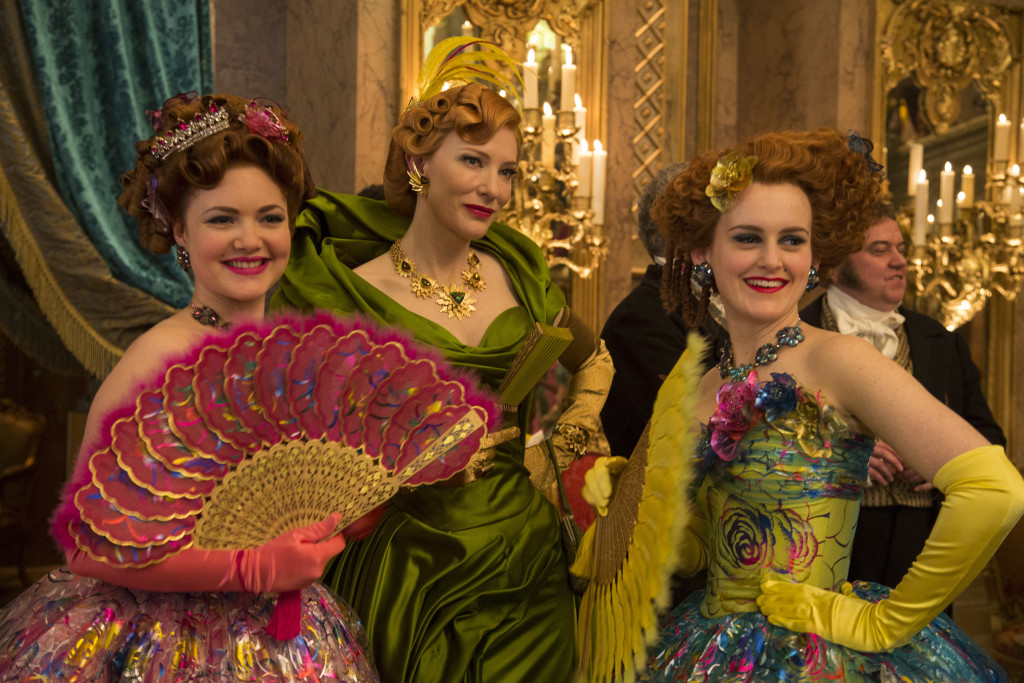 Cinderella's Stepmom and Stepsisters.
On one particularly bad day, she runs off with her horse into the forest to get away from it all and to escape for a short while. Little did she know, this ride would change her life forever. By chance she meets a most handsome stranger in the woods who says his name is "Kit" (Richard Madden) and that he's an apprentice at the castle. In reality though, we all know he's the prince. 😉 This is one of the most powerful, magical, and heartfelt scenes in the entire movie. You can just feel the instant connection between the two, as their horses dance and prance around one another during their chance meeting.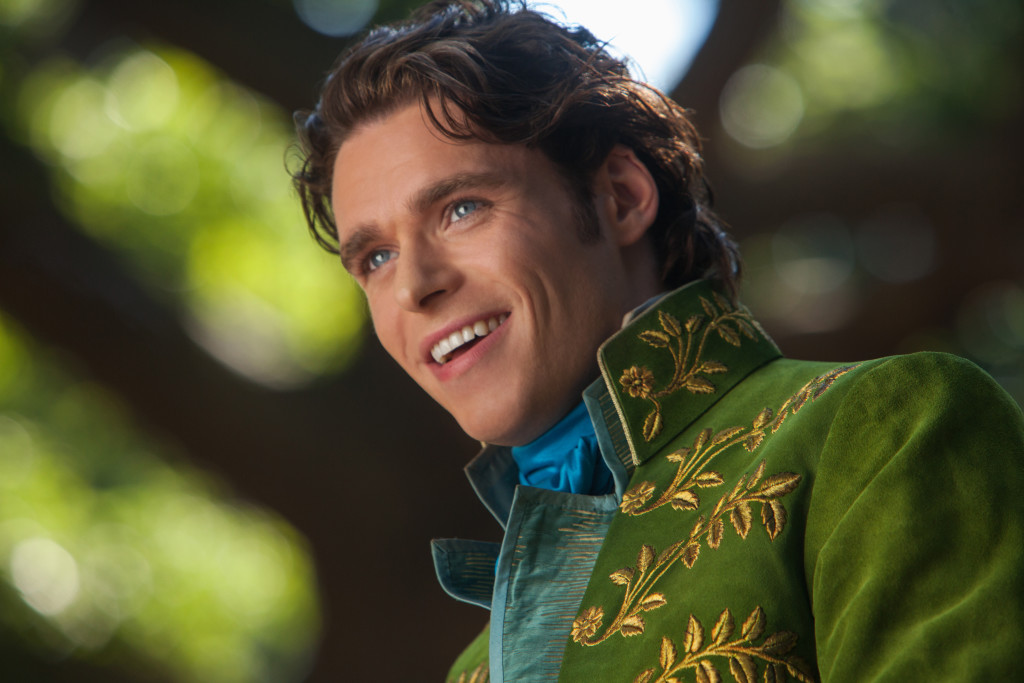 Soon after there is the royal ball that all in the land are invited to attend, which of course Ella is eager to attend to meet her new-found love once again. Her evil stepmother and stepsisters have other plans for Cinderella though, and do whatever it takes to ensure that she does not and will not make it to this special ball.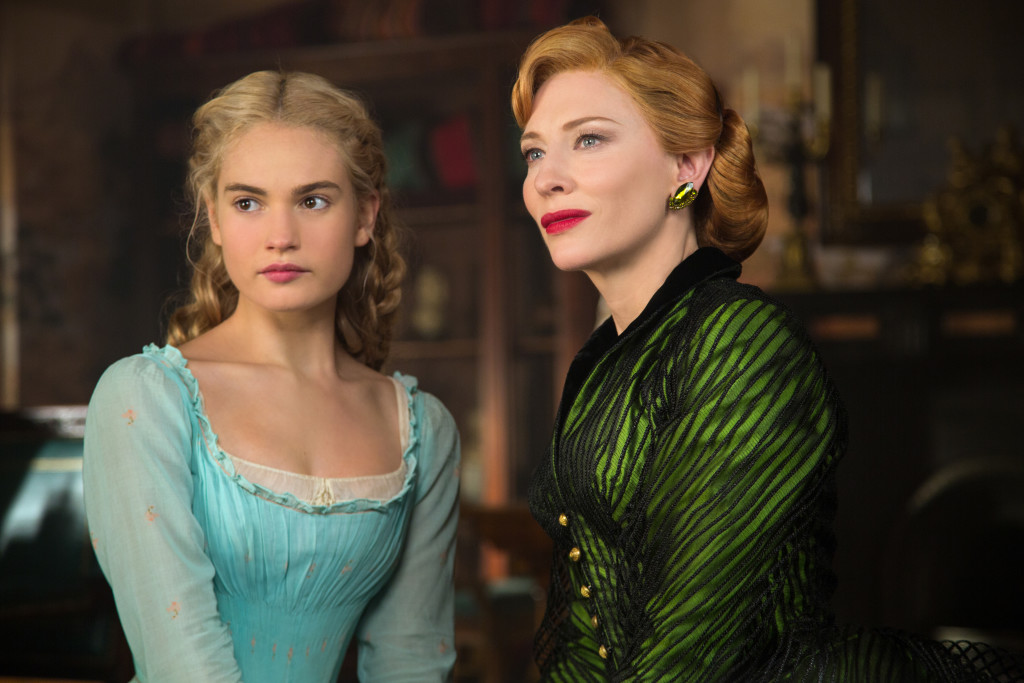 Heartbroken at her family's cruelty, and that they could do such a thing to her as to tear her beloved mother's dress to shreds so that she could not attend the ball, she is left alone, in tears, her dress destroyed. How will she ever make it to the ball in time now? Like magic, *poof* her fairy godmother appears, (Helena Bonham Carter) and soon enough, with some kindness and magic, she is off to make it in time to attend the ball.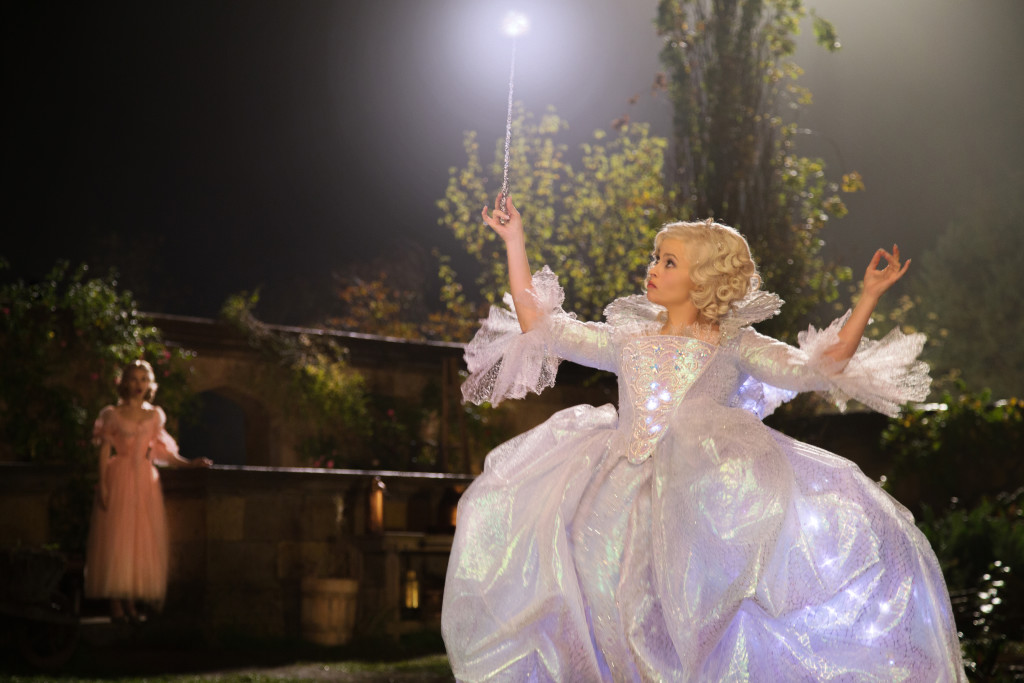 I know I don't need to say what happens next in this timeless classic. We all know what happens next, but like the director of the film stated to us during the press junket; "It's not about what's going to happen, it's how it's going to happen that matters." You will not want to miss this one with all the bright, lush, dazzling imagery, and gorgeous costuming, I mean, just LOOK at these ball gowns! Old and young generations alike will love and cherish this version of Cinderella for a lifetime.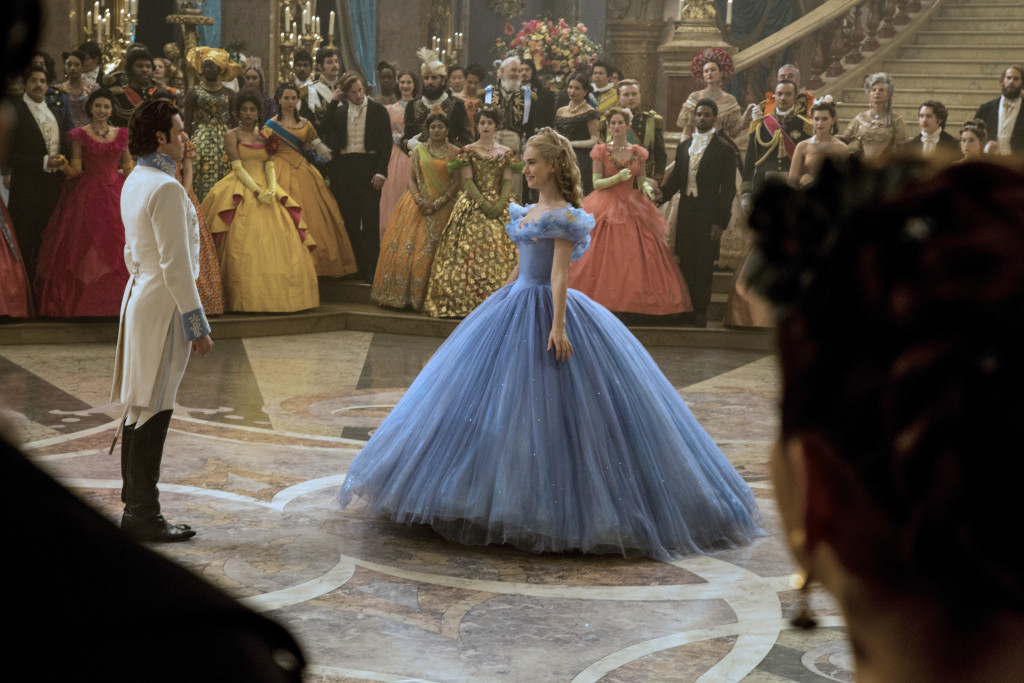 This film has such a special place in my heart, as this "Disney Princess," Cinderella, reminds me the most of myself, and of my life as a lot of times I feel a lot like her and I can relate to her very well in this story. When she has moments of utter sadness from the way she is rejected and treated by her horrible stepmom and stepsisters, I can totally feel her pain and my heart breaks for her. When things start looking up for her, you can't help but smile and be happy that such a generous, caring girl is finally being rewarded for her kindness. In the end, Cinderella's life is changed forever and she proves that kindness is not a weakness, but a super power and it is her biggest strength.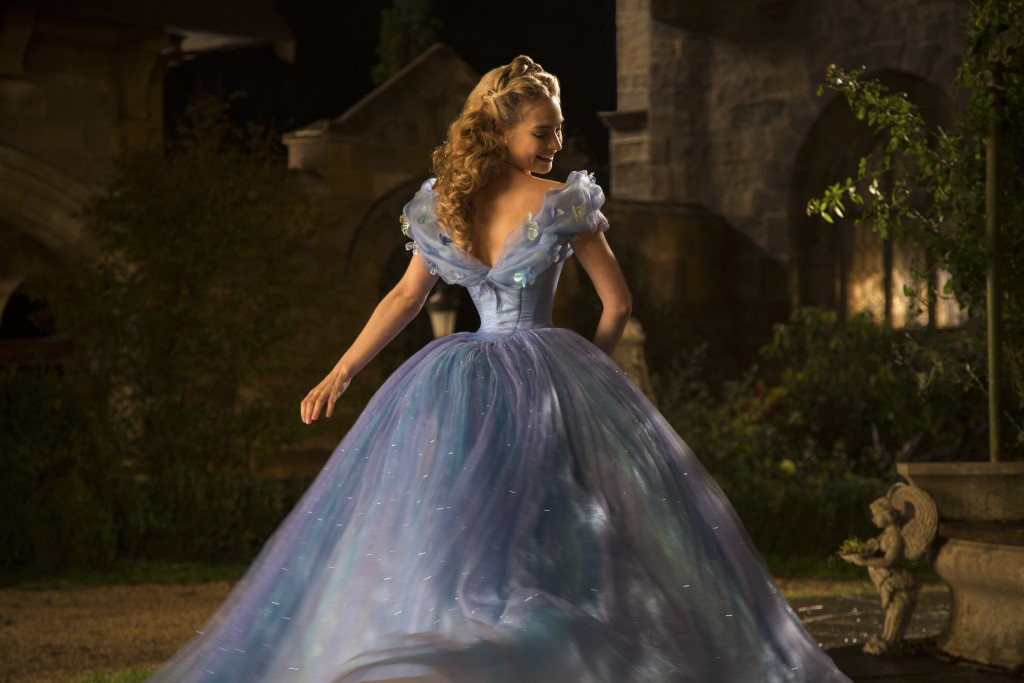 Cinderella is in theaters, NOW, so make sure to see it this weekend!!
Happy Friday!
Be sure to also check out what the cast and crew had to say about the film here.