"Have Courage and Be Kind," A Modern Day Cinderella
By Erin
*I was invited by Disney to attend the press junket for Cinderella. All opinions are my own.*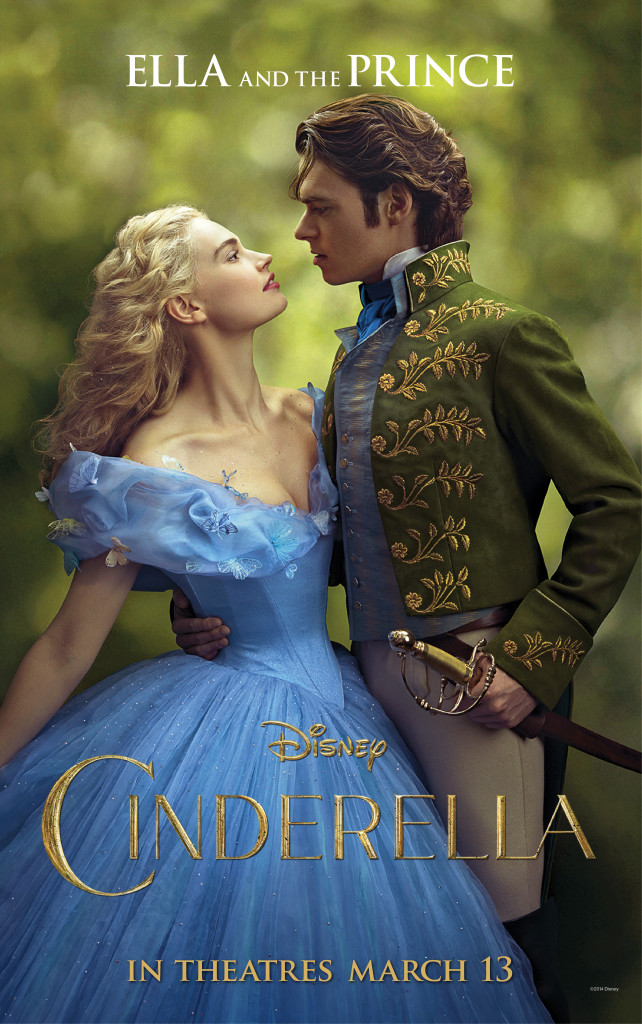 "Where there is kindness, there is goodness. And where there is goodness, there is magic." This pretty much sums up the magic that is created in Disney's new live-action feature inspired by the classic fairy tale, "Cinderella." To make this film relevant to modern audiences, this core value of kindness and compassion was fundamentally important to its success. The filmmakers were convinced that by having a powerful story, combined with an exceponally-talented cast, along with complex and realistic characters, would make for a truly entertaining and magical experience. After seeing the film, I am still in awe of all the magic, beauty, artistry, and the heartfelt message of "Have Courage and Be Kind." I cannot wait to see it again, and am happy to say that I had the pleasure of interviewing a few of the key characters, producers, and the costume designer for Cinderella to be able to share with you today a little bit about what makes this re-make of Cinderella oh so special.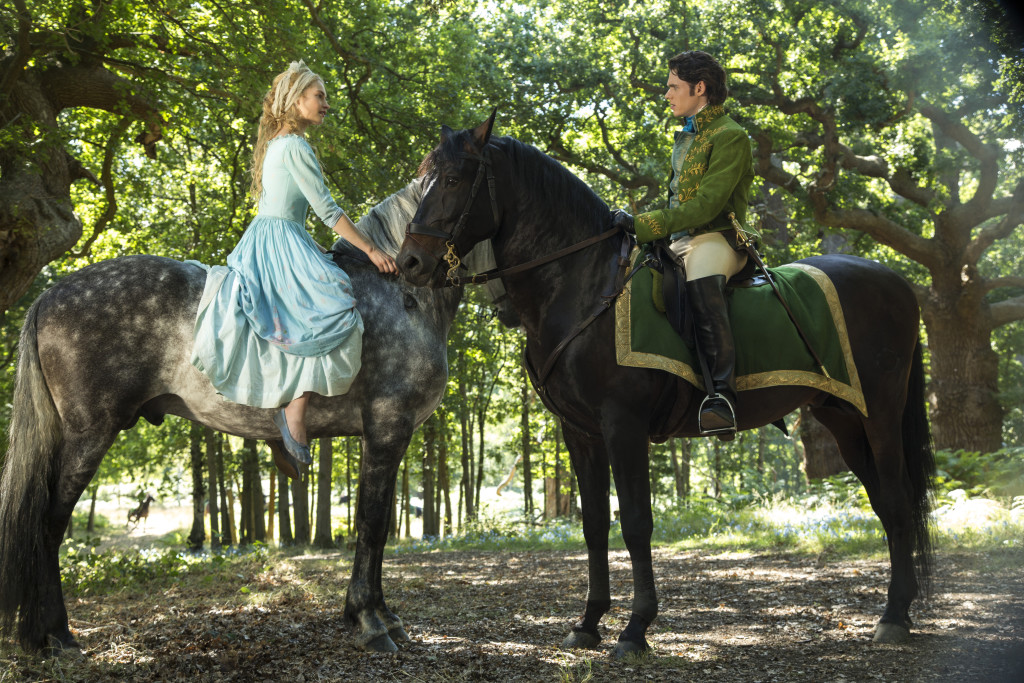 First, we spoke with Prince Charming himself, Richard Madden. We had many questions to ask him.
What drew you to the roll of the Prince?
Richard: I wanted a character with depth and humor. I got to see Cinderella as a daughter and the Prince as a son. Cinderella sees the Prince as a friend and soldier first, as well as a prince.
What was it like working with the Director, Kenneth Branagh?
Richard: It was wonderful. I'll be working with him again in 2016. He's considerate and has confidence in me.
How will this movie speak to kids at heart today?
Richard: Cinderella would have been fine if she didn't end up with the prince. It's not like the original. This is two people bringing out the best in each other. Young boys will see love in a more equal way, and will have more of a respect for women and the world around them.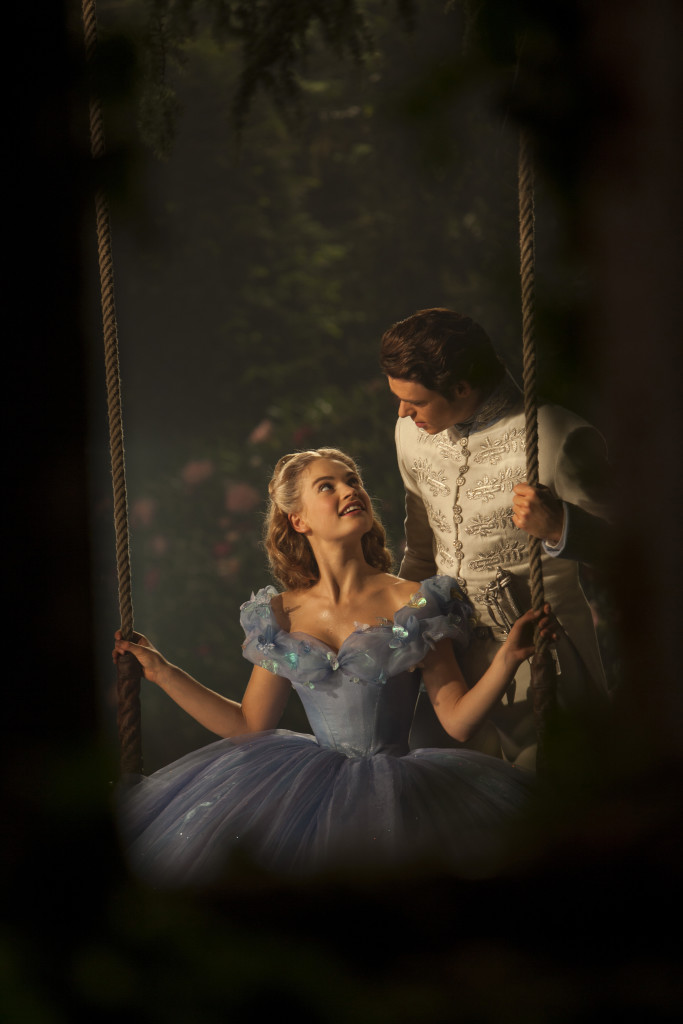 What's the first thing you see in a woman Richard?
Richard: I don't know. I am just interested in people. I want to talk to them and get to know them.
What did you think about learning to Waltz?
Richard: Awful!! You won't be seeing me on Dancing with the Stars. Absolutely not!
What was it like working with Lily James as Cinderella?
Richard: A joy. I couldn't have asked for anything more. She's so kind, generous, caring, loving, giving, everything you could want.
 What is your favorite scene from the movie?
Richard: When the Prince and Cinderella meet for the first time. There are many feelings going on, the dancing around of the horses. Lily hadn't ridden horses before the movie. She took many riding lessons to prepare for these scenes on horseback.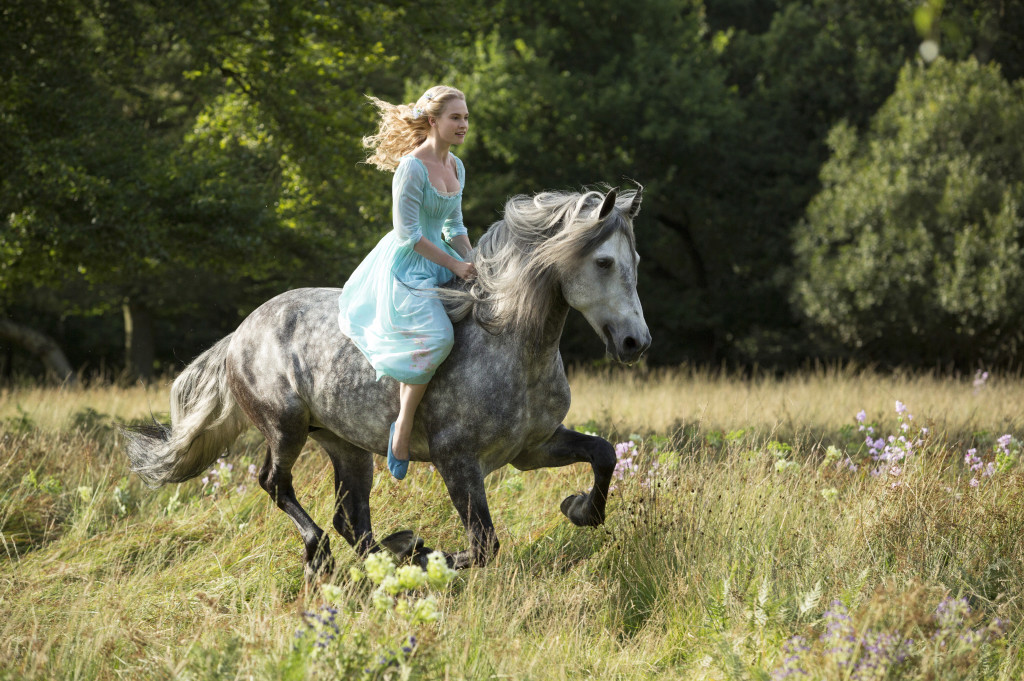 I was so amazed and thrilled to hear all of this. The scene where the Prince and Cinderella meet for the first time on horseback was also my favorite scene as well. This scene is just amazingly magical and the instant connection between Cinderella and "Kit" the palace apprentice, just draws you in. It's mesmerizing and powerful beyond words. The fact that they are on horseback, just makes it that more powerful and magical as they are dancing around each other on their horses. Then Lily had NEVER ridden a horse before this movie? I would never have been able to tell this, with how well she is riding her horse bareback through the woods like that with no bridle at a full gallop! Very impressive Lily!
Next we spoke with Kenneth Branagh, the Director of Cinderella.
What did Kenneth want to do with this version of Cinderella?
Kenneth: I wanted to take people to the ball. We all know the story of Cinderella and what's going to happen. It's not what's going to happen, but how it's going to happen. We were after the lushness, a world of magic to make it feel real. And to show a strong woman, times have changed. It doesn't matter what you are, or who you are. Just be yourself and that's good enough.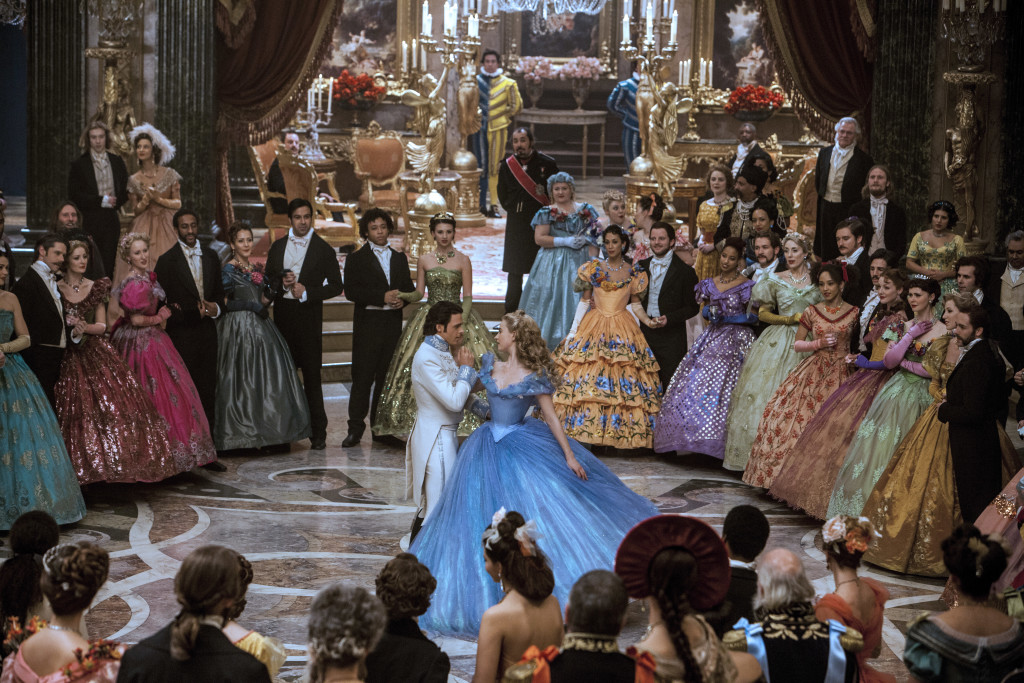 What was the main quality in Cinderella that you saw in Lily James?
Kenneth:  Her kindness, easyness, and interest and sense of humor. She took it serious, but she didn't take herself too serious. She was stubborn, but a good stubborn. It's good to be nice. It's ok to be nice, and she was a great listener. She had the quality of forgiveness that was needed.
The Producers came to speak with us next: Chris Weitz (Writer) paired with Allison Shearmur & David Barron.
What take away message did you want audiences to go away with?
Producers: Have courage and be kind. That being kind is cool.
Girls will love the movie for the princess aspect and the love story, but what about boys?
Producers: Boys will love the magic of it. There's a great chase at the palace and the mice are cool too.
Now, what about all of these beautiful costumes and ball gowns that we keep seeing? Who created these? That would be Sandy Powell, and she blessed us with her presence to talk to us a little bit about all the beautiful costumes in Cinderella.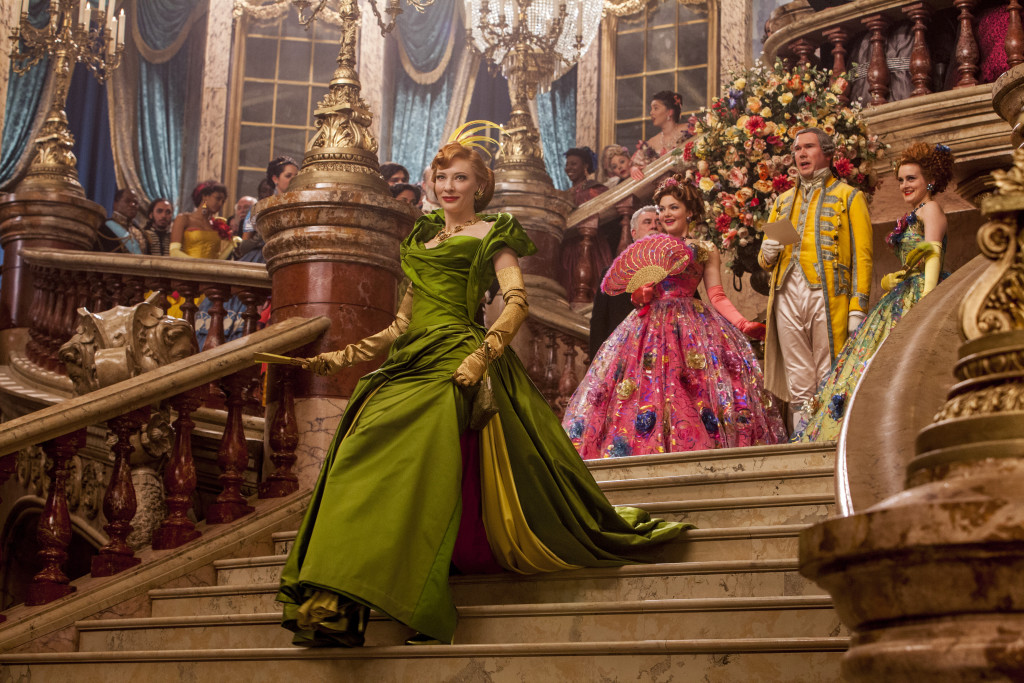 Cinderella's ball gown is amazing. What went into making it?
Sandy: I had to get its movement and get the color right. So that it was floating at night and could be seen at night. It needed to be light in movement and in tone. 270 yards of fabric went into each dress.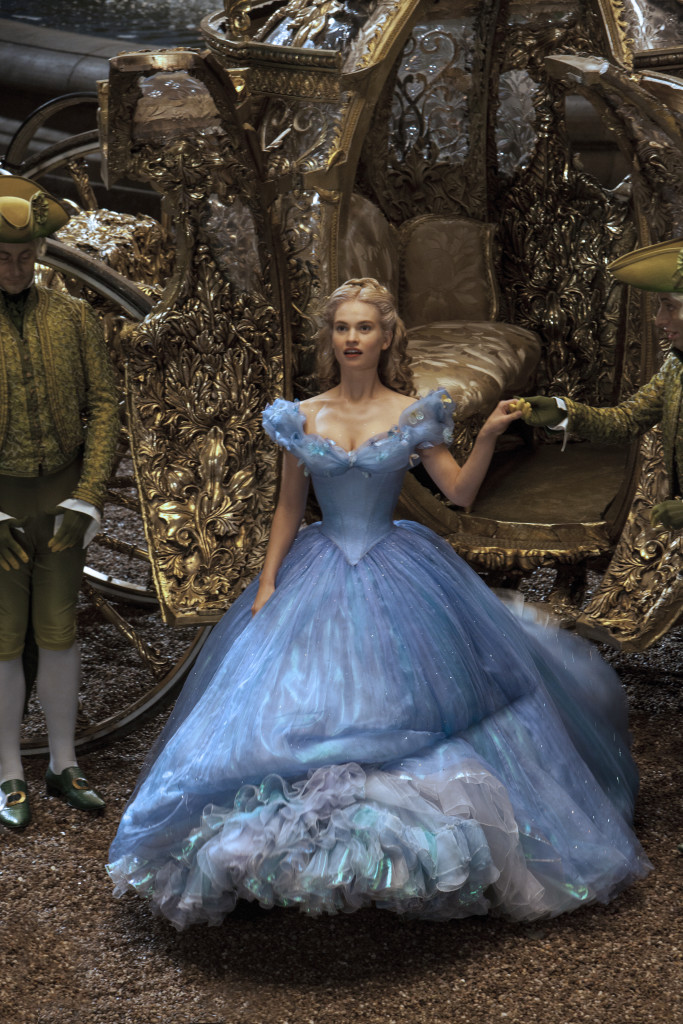 Cinderella's wedding gown is beautiful as well. What was the inspiration for that?
Sandy: Her wedding gown couldn't be bigger than her ball gown. Mid 19th century to late 19th century. I didn't want it to be all white, so 1950's dresses were inspiration, and I added flowers.
Last but not least, we were graced with the presence of Cinderella herself, the Belle of the ball, Lily James.
Tell us about the glass slippers!
Lily: The shoes were not comfortable at all. They didn't fit my foot. They're so beautiful but, sadly—I hate saying this—they don't fit any human foot. I'm glad it's not just my foot. If it was just my foot it didn't fit, I'd feel really un-Cinderella-y. So the prince is still looking for his princess.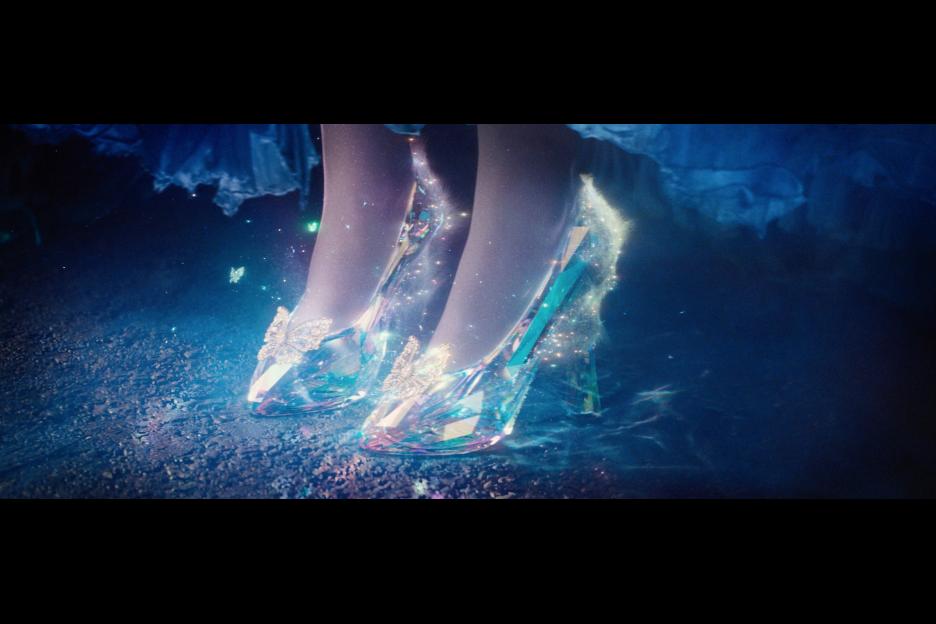 The glass slippers were really made out of Swarovski Crystals! How beautiful is that?! Too bad they don't fit anyone!
Now, we have to talk about THE ball gown dress! What was that like?
Lily: I felt like a princess in the dress. It was very tight and heavy. I burped a lot. Dancing in it was very hard. I loved all the dresses. But, when I first put it on, there's a scene from Runaway Bride with Julia Roberts where she puts this dress on and she looks in the mirror and, I think Richard Gere is looking really handsome somewhere, and she just goes like 'swoosh, swoosh.' And I put it on and I felt like Julia Roberts, it was just the best feeling ever. I was so nervous about this bit of the movie because it's the bit where she's the princess and I thought, I'm just a girl, not a princess.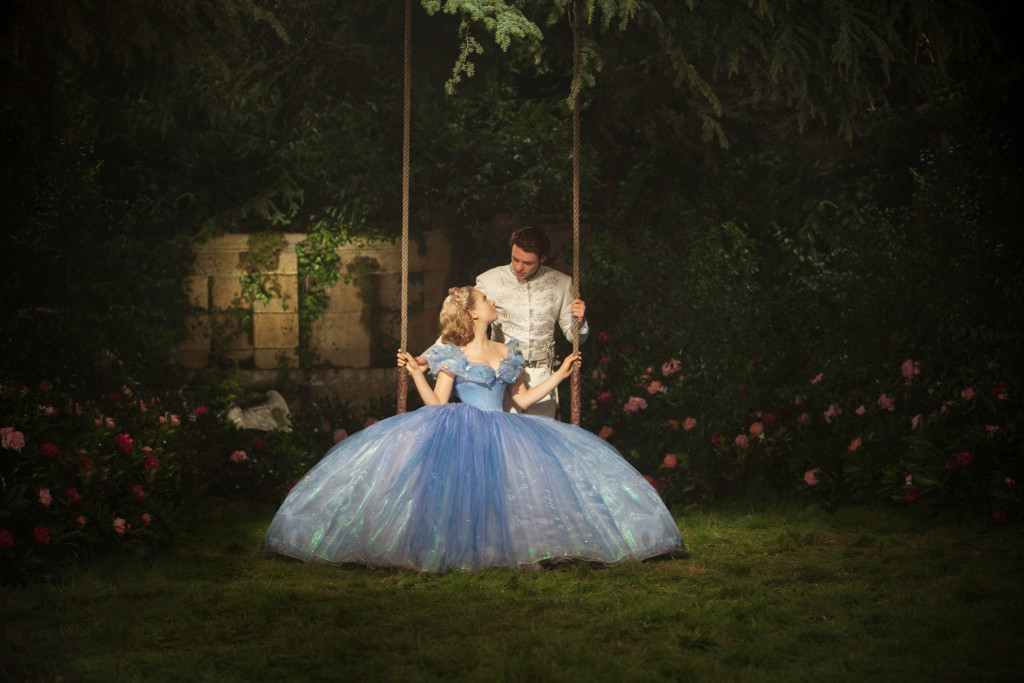 What will girls take away from seeing this new version of Cinderella?
Lily: That Ella is not sitting around waiting for a prince to come and save her. She's succeeding with hope and happiness. With kindness and courage. She has this unbelievable strength, that comes from within. The strength is her courage and her kindness and if she has that, she can deal with whatever life throws at her.
What do you draw strength from?
Lily: My family. That's my home. Family is going to hold you together no matter what.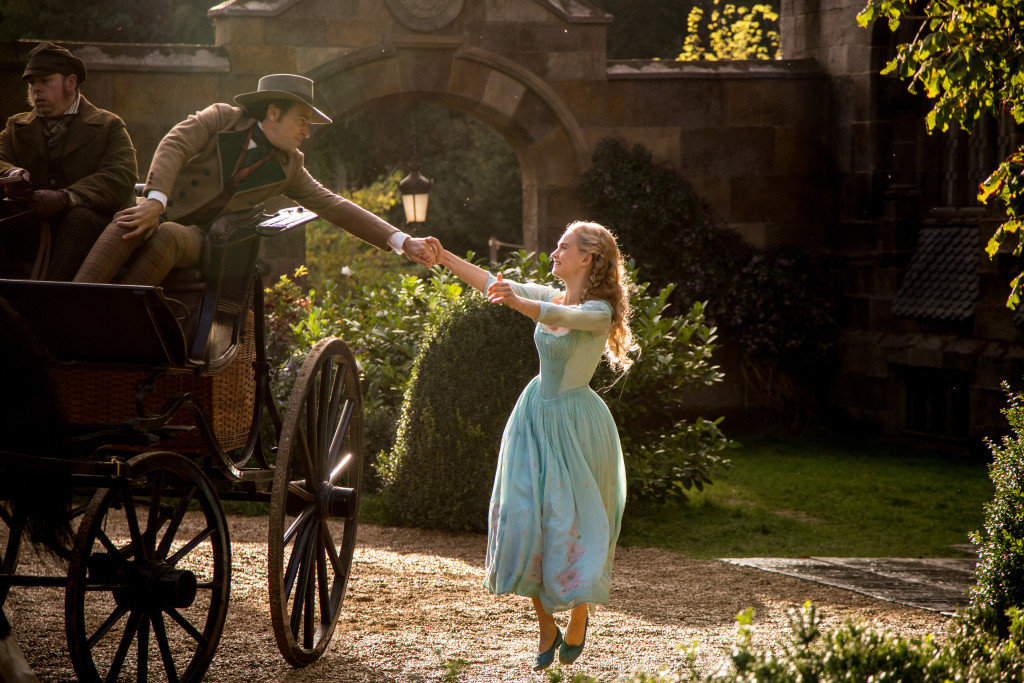 The last question of the day, was most appropriate to end the day on. What was your Cinderella Moment?
Lily: Tonight at the premiere. Every time you get a part is like a Cinderella moment. Kindness in the end that is rewarded is a Cinderella moment.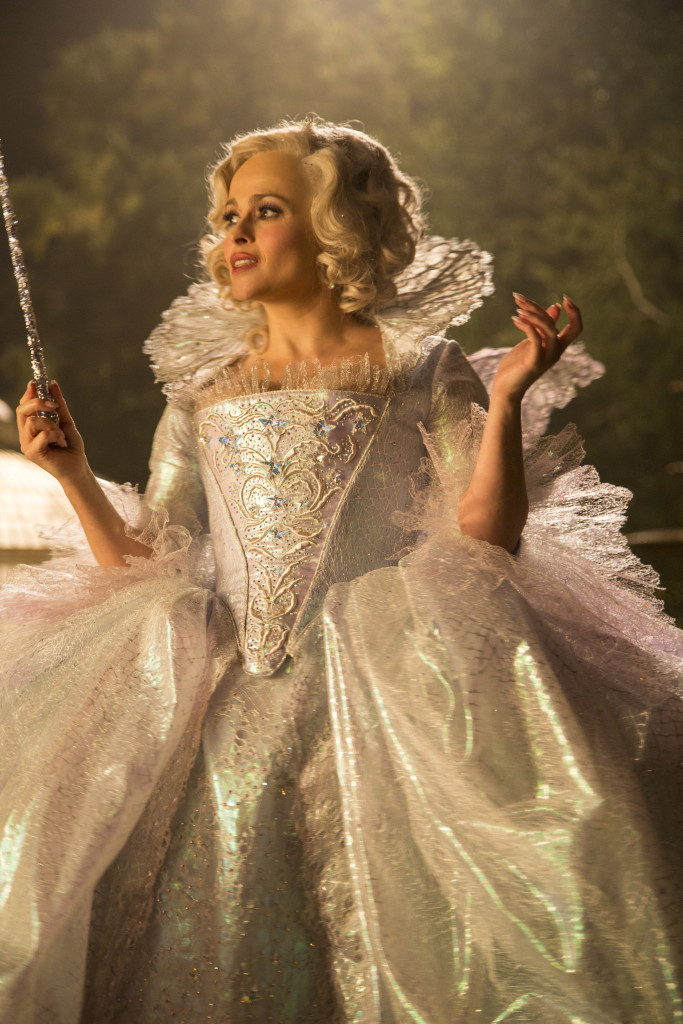 The Fairy Godmother, rewarding Cinderella for her kindness. 😉
You can see a few bits of my favorite scene here, where The Prince and Cinderella meet for the first time.
Make sure to go see the film this Friday, March 13th! Also, don't forget to get to the theater on time to see Frozen Fever right before Cinderella!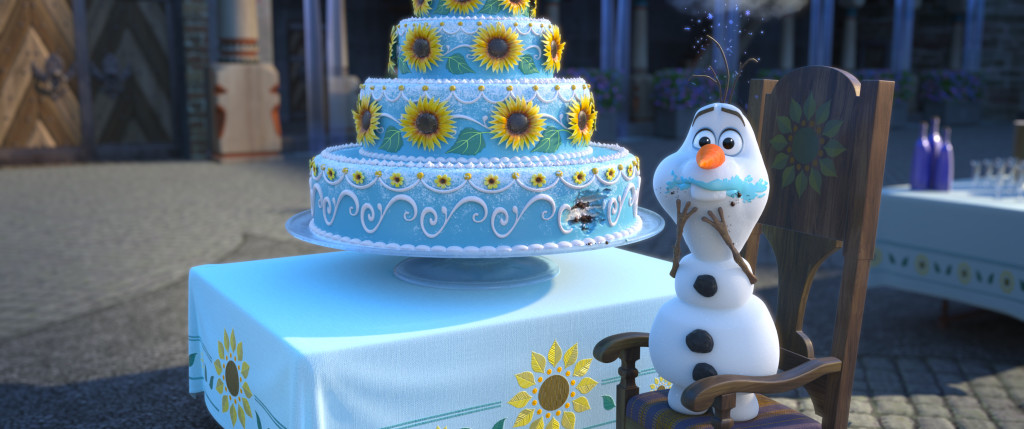 You can follow along and check out all the latest information on Cinderella or Frozen Fever in the links below! 🙂
https://www.facebook.com/Cinderella
https://www.facebook.com/DisneyFrozen
http://www.twitter.com/CinderellaMovie 
https://twitter.com/DisneyAnimation 
http://www.instagram.com/DisneyCinderella
http://www.pinterest.com/disneystudios/cinderella
https://plus.google.com/+disneycinderella
http://disney.com/Cinderella