Knott's Family Friendly 2015 NYE Celebration!
By Erin

*This is written by me for GigaSavvy. I do not work for or with any brand mentioned in this article, nor do I have any official relationship with them. I will be attending  Knott's New Year's Eve Celebration with complementary passes. All thoughts and opinions remain my own.*
Knott's New Year's Eve Celebration is almost here! On December 31, 2014, the party will be rocking all day and night long.  The party  starts at 10am and lasts until 1am. It will make for the perfect family friendly event to get your New Year off to a fun start!
Get your party hats and be ready to ring in the New Year at Knott's family-friendly New Year's Eve event that offers something for everyone! Knott's offers everyone a fun and safe place to ring in the New Year together. Extended park hours, live entertainment, and a fireworks display are all included in the price of regular park admission!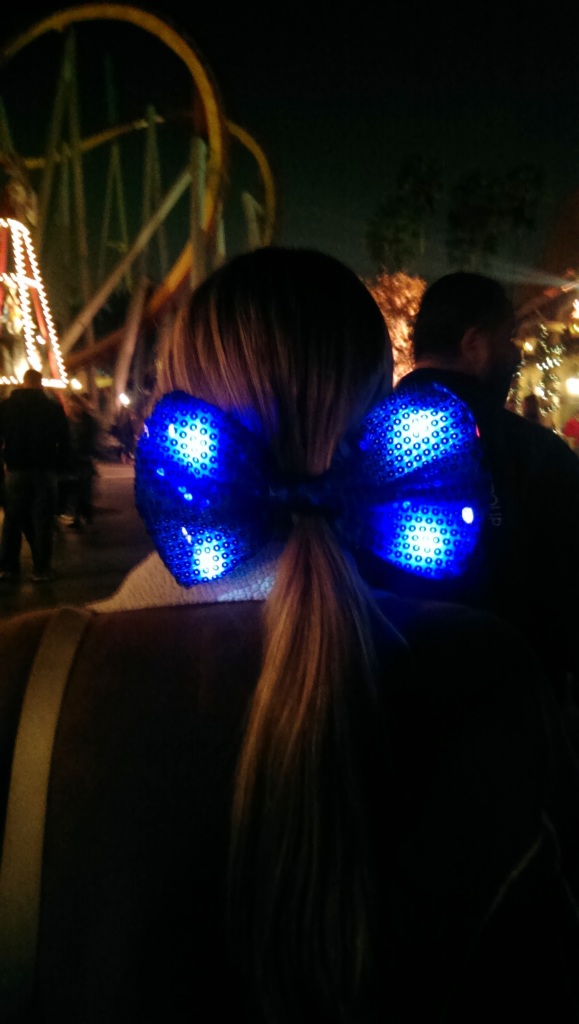 My party bow that lights up. We all bought these last year at Knott's for New Years Eve! They were only $6 at Knott's! I hope to see these around the park again this year.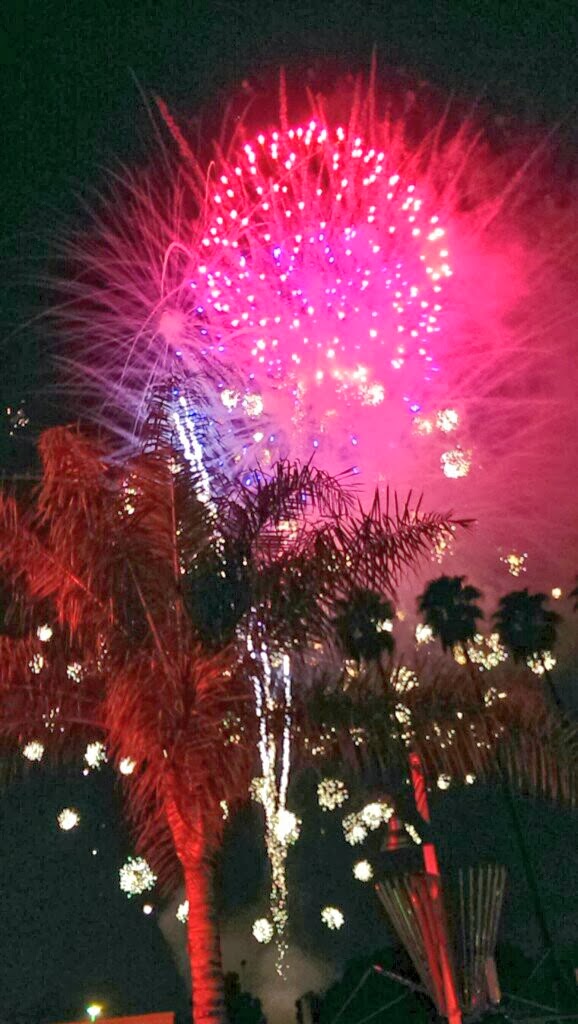 With a special fireworks show at midnight, holiday shows, extended park hours, a spectacular ice skating show with Snoopy, rides, funnel cake, Knott's famous chicken dinners, boysenberry pie, boysenberry punch, and more, Knott's makes for the perfect New Years Eve spot.
 If you have a 2015 Season Pass the value is even better, because each 2015 Season Pass includes one FREE visit in 2014 that can be used on New Year's Eve! If you don't have one yet, check it out! It is such an amazing value!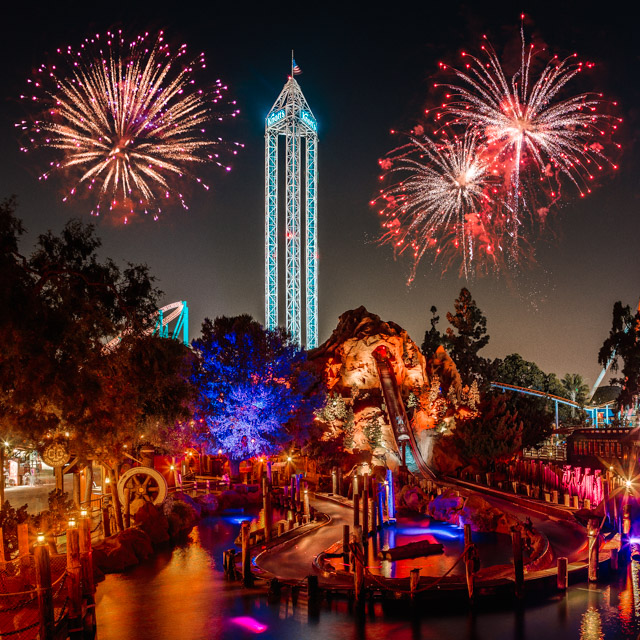 Now, the best part is that I am able to give away two tickets for a lucky reader to come join in on the fun at this Family Friendly event! Enter for your chance to win two tickets to come join us at Knott's on New Years Eve on 12/31/14 (or for use for any day in 2015, if for some reason you sadly can not make it to the party on the 31st!) Ends 12/23 at 12AM PST. Check out the Sweepstakes section on the blog for more rules/info. Enter below!
GOOD-LUCK! 🙂
I can't wait for all the fun to begin at Knott's. Fireworks, Funnel Cakes, Rides, Live Entertainment and great company. What better way to start off the new year? Do you have plans yet? Knott's is a great option if you are in the Southern California area for New Years!