Last Call For Marie Callender's Backyard BBQ!
By Erin
Disclosure: I received a gift card to sample Marie Callender's Backyard BBQ Menu, but we ended up spending way more than that since my family loves to go here anyways.  All thoughts and opinions remain my own.
Even though it may seem like fall with all the decorations, fall drinks, and with school being back in session, but it is still technically summer! The weather here still screams summer as it has and looks like it will be unbearably hot out for a while yet. Why not take advantage of what is left of summer and have some good old-fashioned BBQ? Nothing beats a good BBQ in the summer time and at Marie Callender's you can still enjoy a great BBQ meal with their Backyard BBQ Menu! Come and get it while you still can! It's only here until Sunday, September 14th!! After this weekend it will be gone. 🙁
Always a family favorite that I grew up with, with the salad bar that you can get with your meal and meals that come with a piece of pie, a great deal can always be found at Marie Callender's, including their BBQ meals!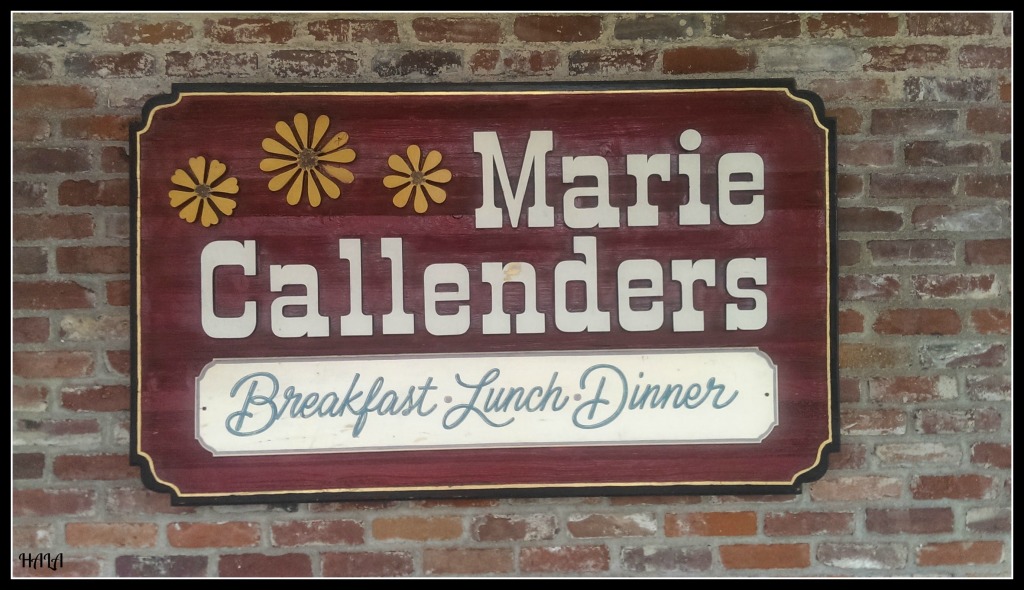 You can enjoy some delicious BBQ entrees starting at $9.99 plus tax AND it comes with a free slice of Marie's legendary pie (excludes cheesecakes, seasonal fresh fruit pies and promotional pies).
Now, lets bring on the BBQ! Here are a few of the mouth-watering goodies you will find at your local Marie Callender's on the Backyard BBQ Menu!
Entrees (starting at $9.99) includes:
St.Louis BBQ Ribs, Grilled BBQ Shrimp Skewers, BBQ Turkey Sliders, Grilled BBQ Chicken, Tri-Tip Sandwich, BBQ Pulled Pork Sandwich, Tri Tip & Wedge Salad, and more! Don't forget!! Each combo is served with a FREE slice of Marie Callender's pie! 😉
First, they brought out their warm cornbread with honey butter!
Warm Cornbread!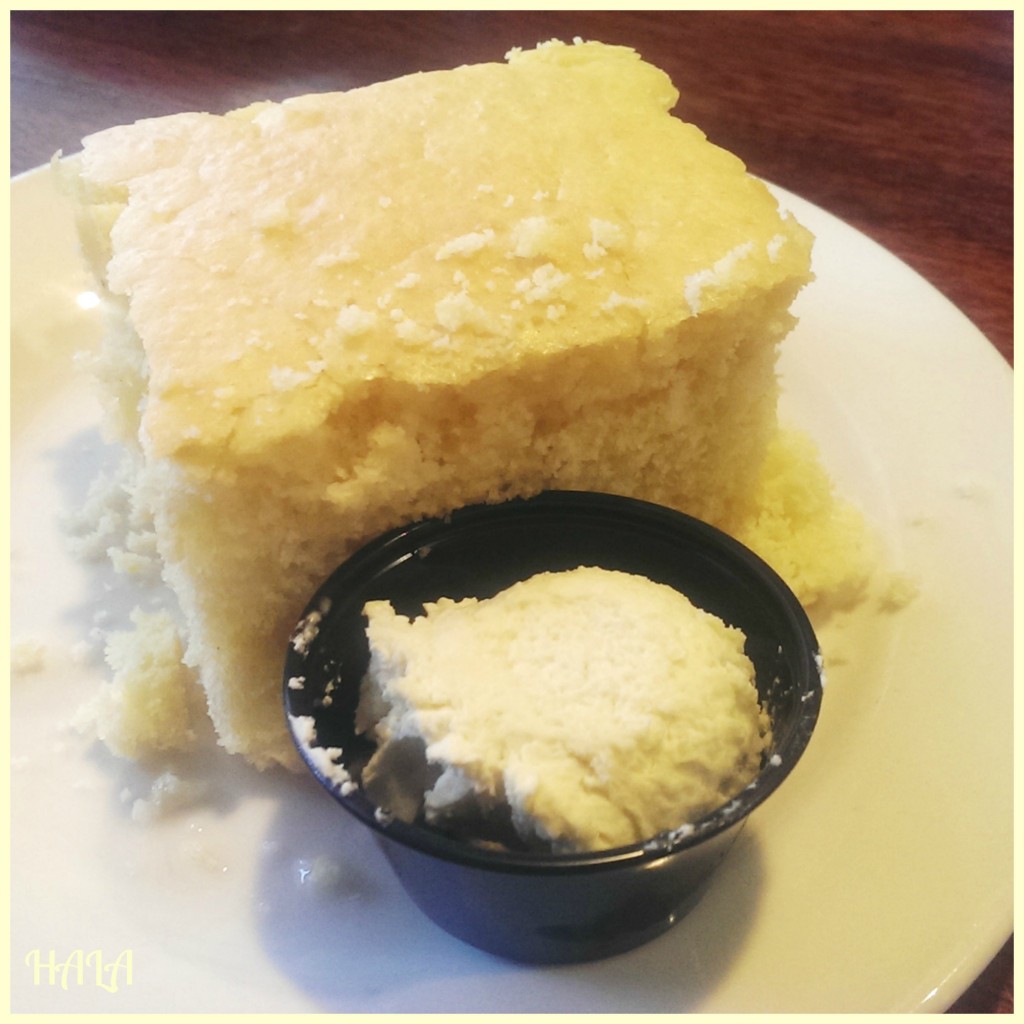 Of course I needed something cool and refreshing to go with the cornbread, so I ordered an Arnold Palmer; YUM!!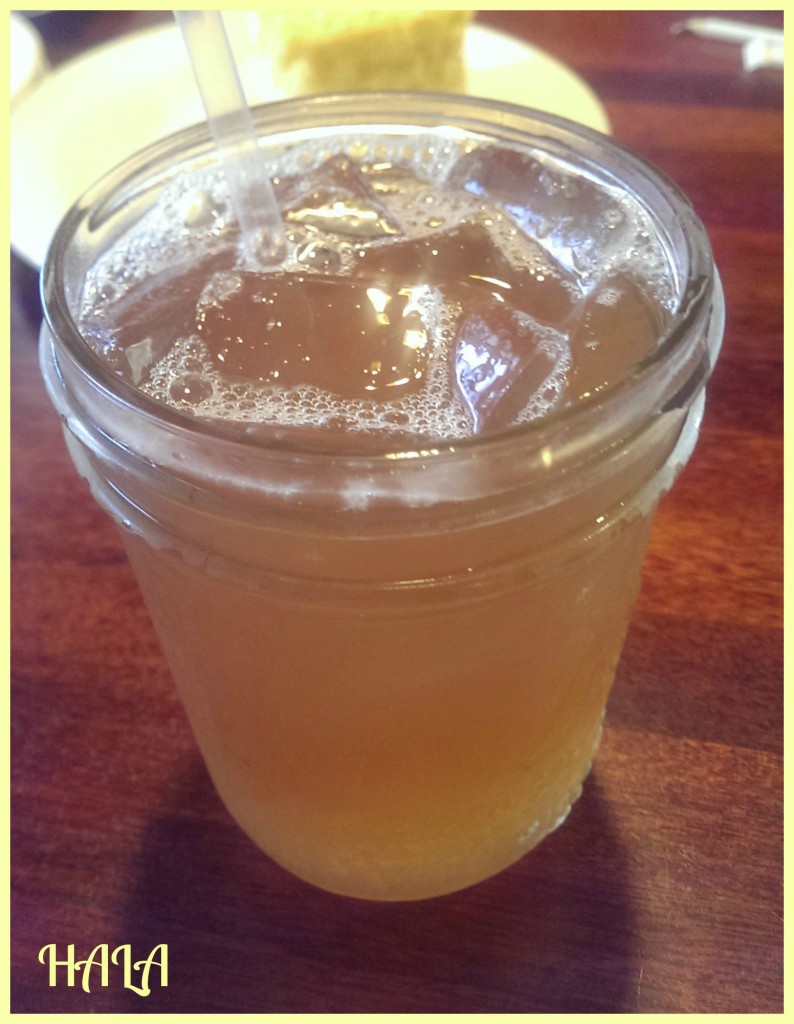 Then it was time to order, I went for the build your own BBQ Platter.
Build Your Own BBQ Platter!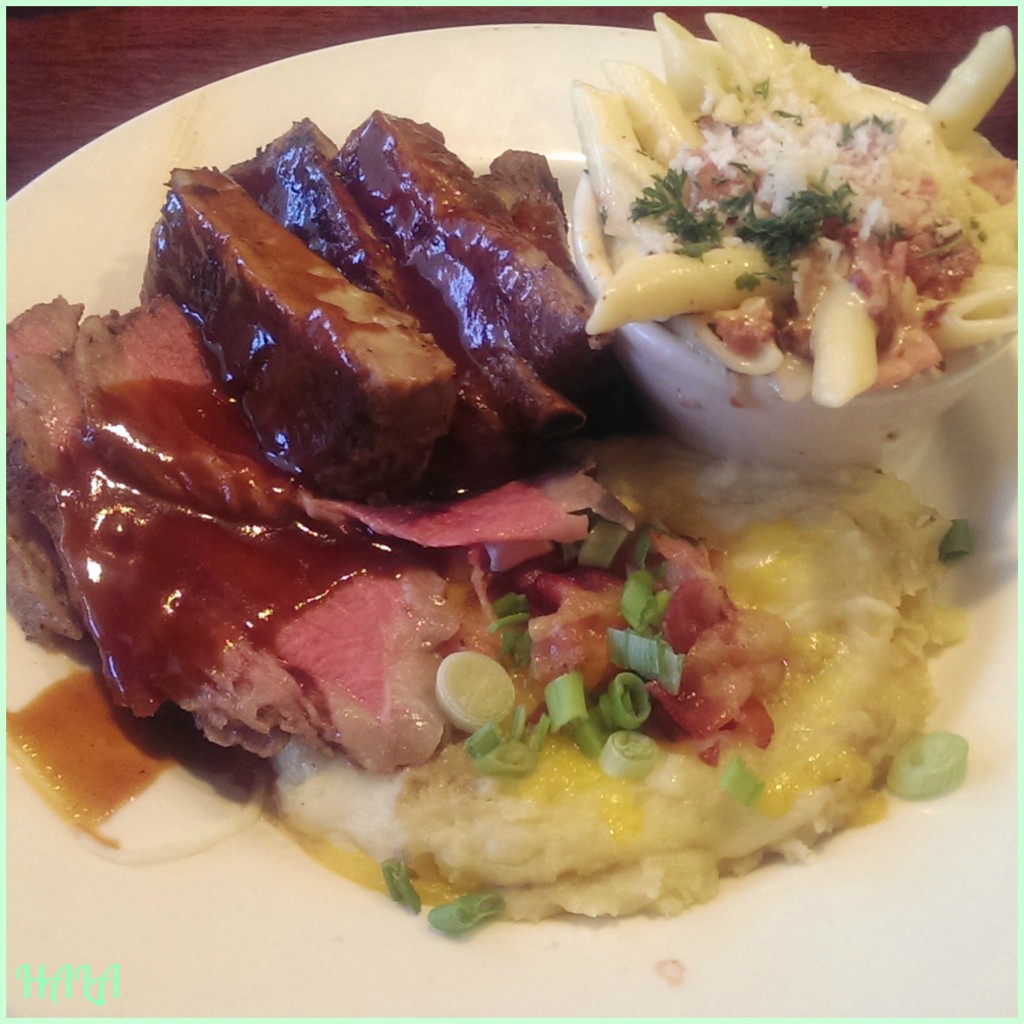 Since I was here to sample the BBQ menu, I thought I might as well get the BBQ platter so that I could sample a couple different things. If your eyes are bigger than your stomach like mine or you are just really hungry, then this would be a great choice for you to order. If you do select to order the "Build Your Own BBQ Platter" it includes your choice of two entrees plus two sides for $15.99 PLUS don't forget that wonderful piece of pie!
I opted for the slow-roasted and hand carved tri-tip and St. Louis BBQ ribs with the Southern Style Mac n' Cheese with ham and applewood smoked bacon along with the loaded mashed potatoes. Here's a close up of the goods. 😉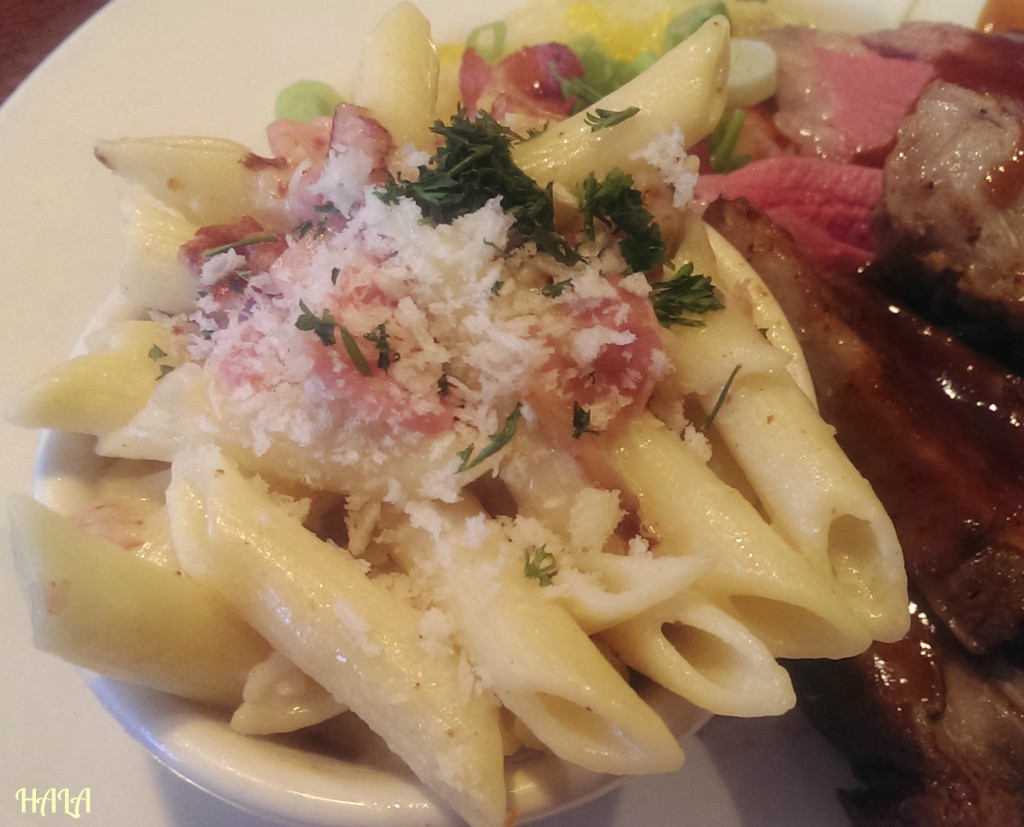 Southern Style Mac n' Cheese with ham and applewood smoked bacon.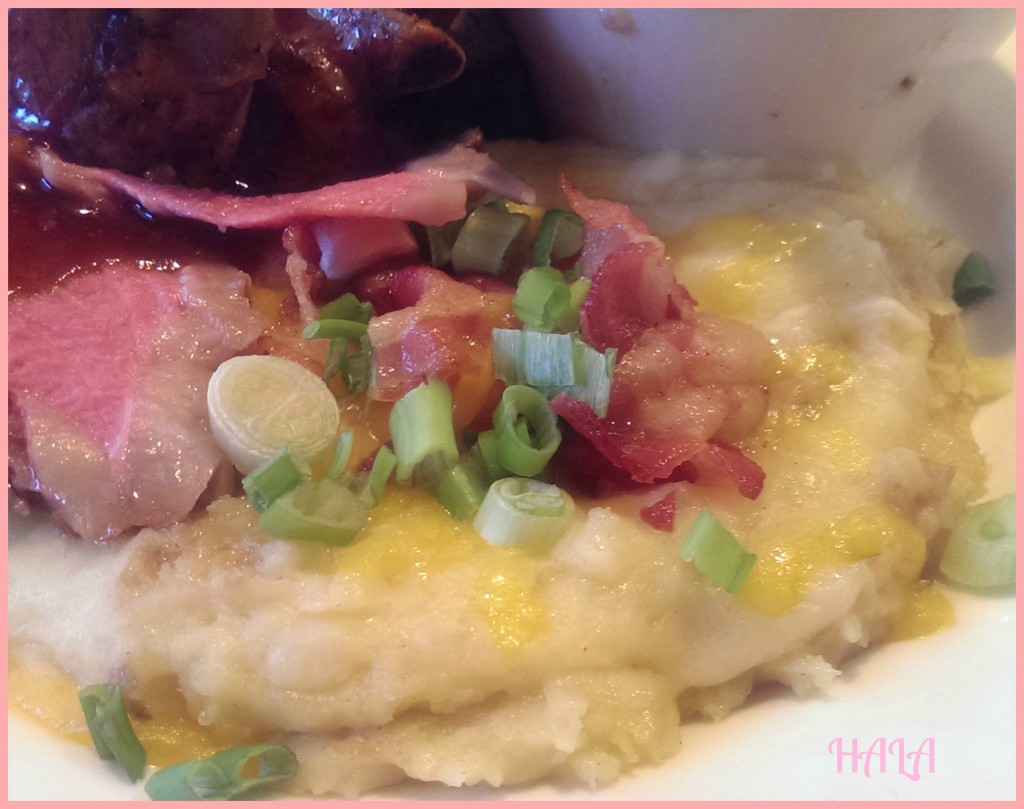 Loaded Mashed Potatoes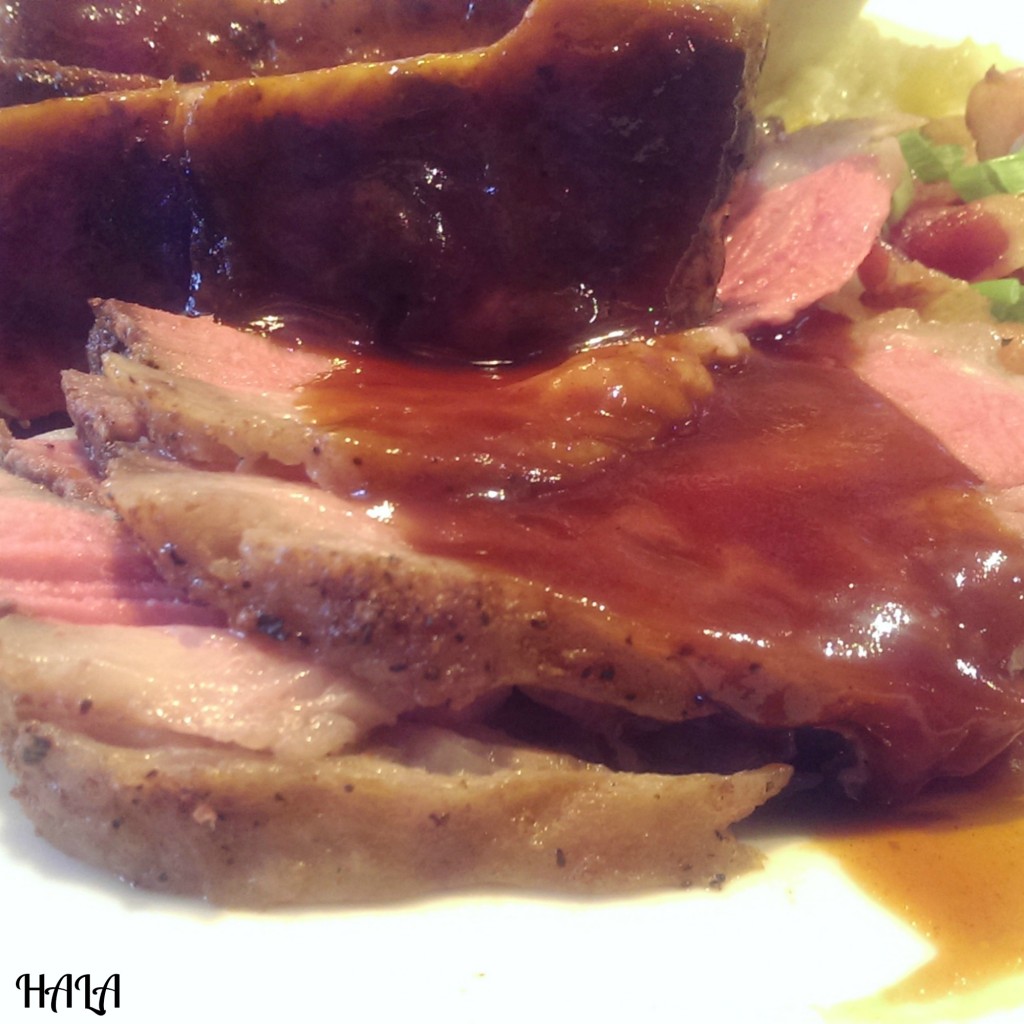 Slow-Roasted and hand carved Tri-Tip
If you want to go a with a healthier option, then you might want to give the BBQ Turkey Sliders a try.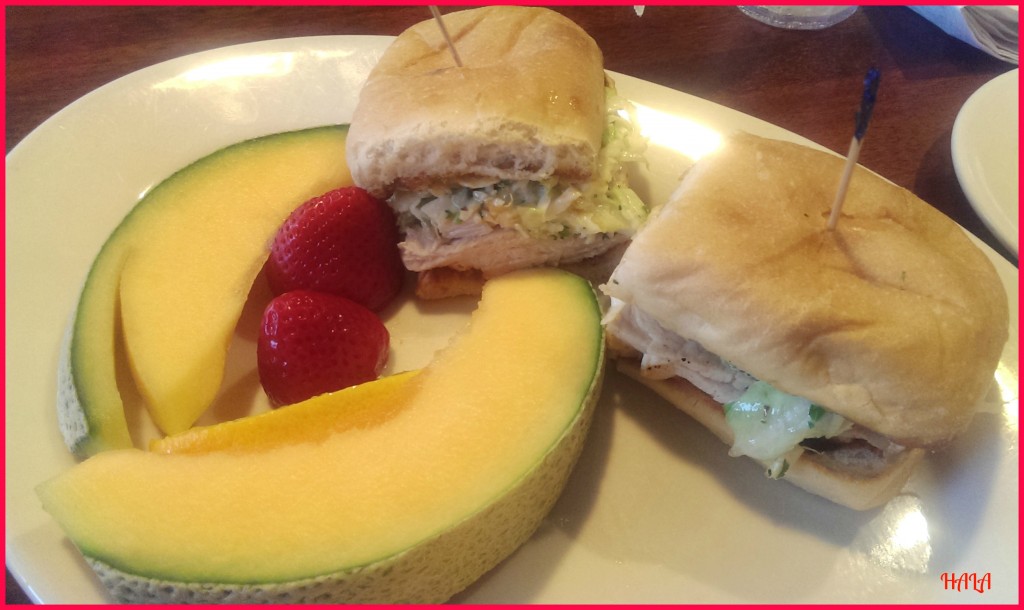 Each entree comes with a slice of pie! You can't beat this deal that comes with the Backyard BBQ meals! Double Cream Blueberry & Lemon Meringue Pies are shown here. Yum!
What's your favorite food to have at a BBQ? I love ribs and tri-tip! Soooo good! 🙂
For more information about Marie Callender's or to locate one near you, please visit their website  here: Marie Callender's. Happy BBQing! 🙂