Do You Know the Way to San Jose?
By Erin
*Disclosure: I participated in a media tour to San Jose; all thoughts and opinions are my own*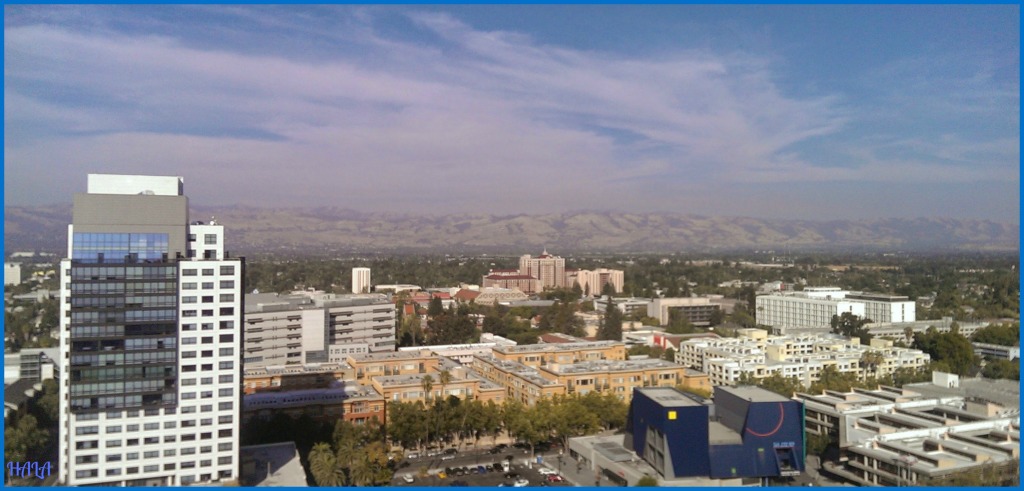 Last month I ventured up to San Jose for a very fun and exciting FAM trip. Normally you might just pass on through San Jose not giving it a second thought as you move on to other destinations such as San Francisco or Napa Valley, but there is so much you are missing out on! I will be doing a series of posts this month all about some of the things to see, do, stay at and eat out at in this wonderful city. There is still so much for me to explore myself in San Jose, I hope to be able to return again soon! San Jose truly is a city for any foodies out there. The food alone makes me want to go back, NOW! 😉
Here is some information about San Jose and what I look forward to sharing more with you about shortly as we make our way through San Jose.
Why would you want to come to San Jose? San Jose is rich in history, culture, the arts, and more.
*San Jose is the oldest civilian settlement in California, founded in 1777.
*The site of the first state capital.
*Silicon Valley is very pet friendly—San Jose has approximately 20 dog parks or dog friendly parks.
*It is Northern California's Largest city with a population of 945,942 (2010 census).
*The third largest city in California and the tenth largest city in the nation.
*The sun shines an average of 300 days a year in San Jose.
*Average daily temperatures range from January's 50's to July's 70's
Here is a little bit of what I experienced and will share about in my San Jose series.
Dining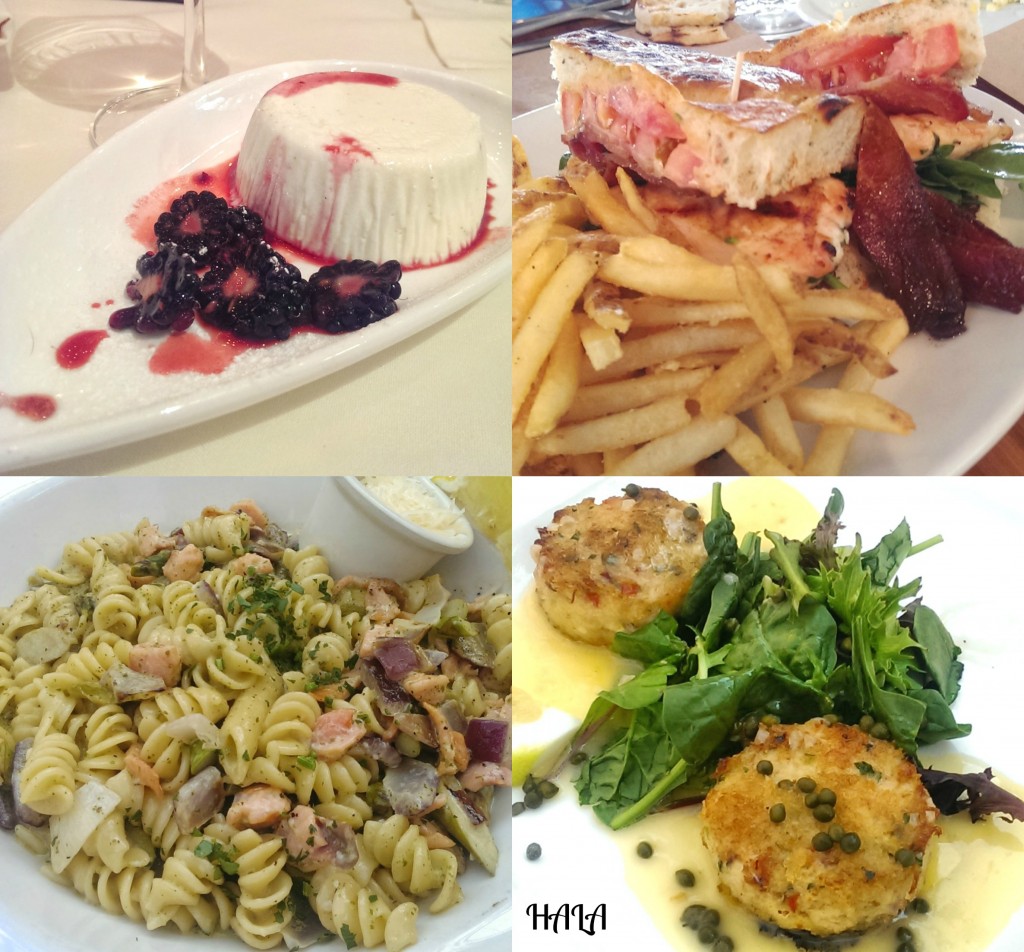 It was one decadent meal after another. You could wine and dine in San Jose for days and keep finding new places that you love. I found so many places that I'd love to go back to and saw others I'd love to try. The San Pedro Market below has enough options alone that I'm sure you could have something different every day of the year.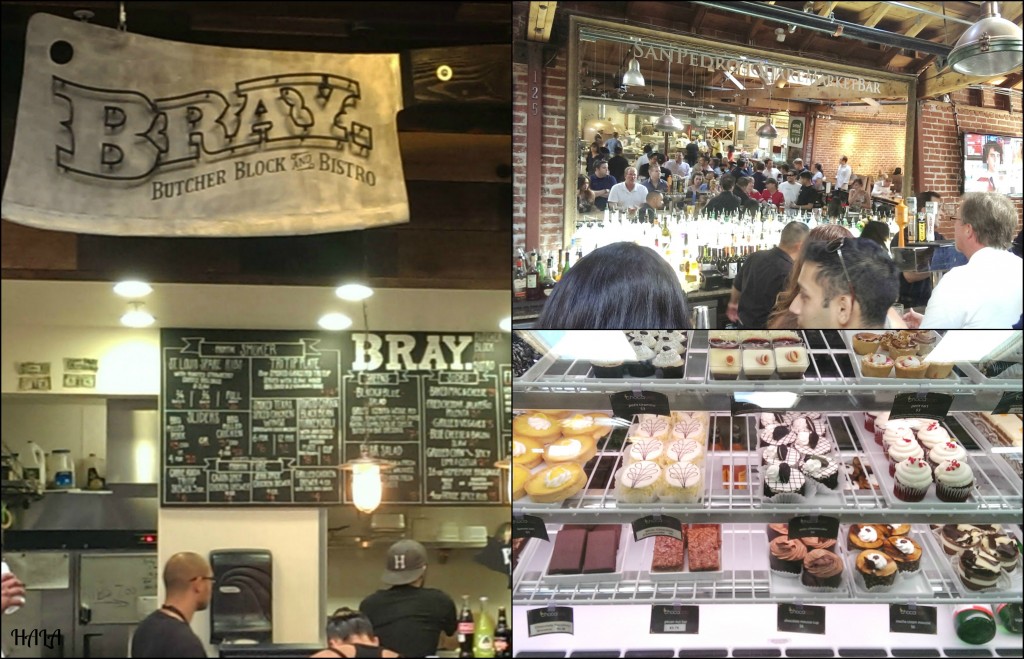 The Winchester Mystery House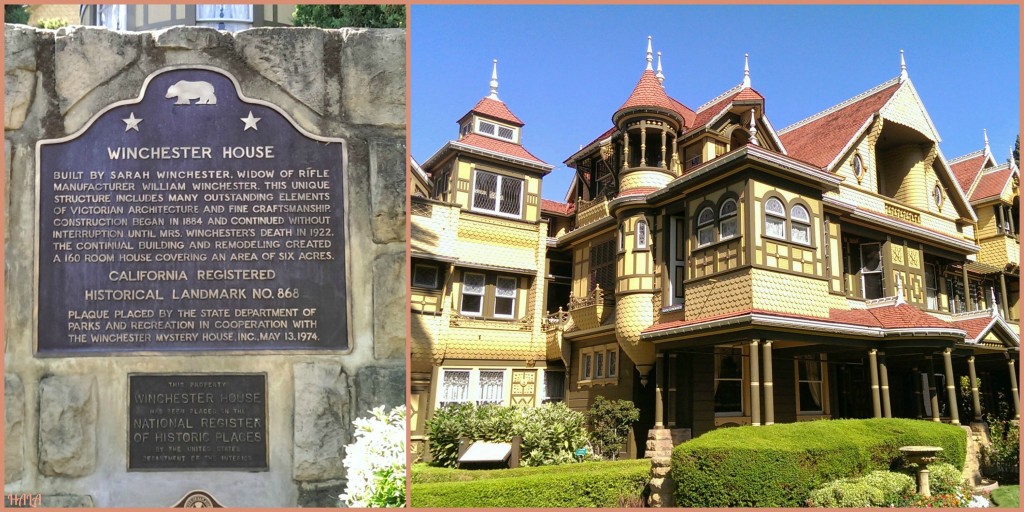 I was beyond excited that the Winchester Mystery House was on our itinerary of places we would be going to. I was even more excited when we got there and found out that we would be able to take photos inside the house to share with you, as normally this is not allowed to the general public. There is tons of haunting fun at the 160-room Winchester Mystery House, the spooky Victorian mansion created by the Winchester Rifle heiress. What amazes people most about the house?  Of course you have the quirky history and bizarre features like the "Stairs to Ceiling"  but what really blew me away was the craftsmanship in the details, from inlaid parquet floors to a spider web-patterned Tiffany window. They even offer Flashlight Tours where you get to walk through the mansion in the dark, with nothing but the beam of the flashlight, the moonlight, and your imagination. I'd love to go back and go on that tour sometime! You will learn more about this amazing place as I share more fun and interesting facts about this spooky yet beautiful house.
Events & Festivals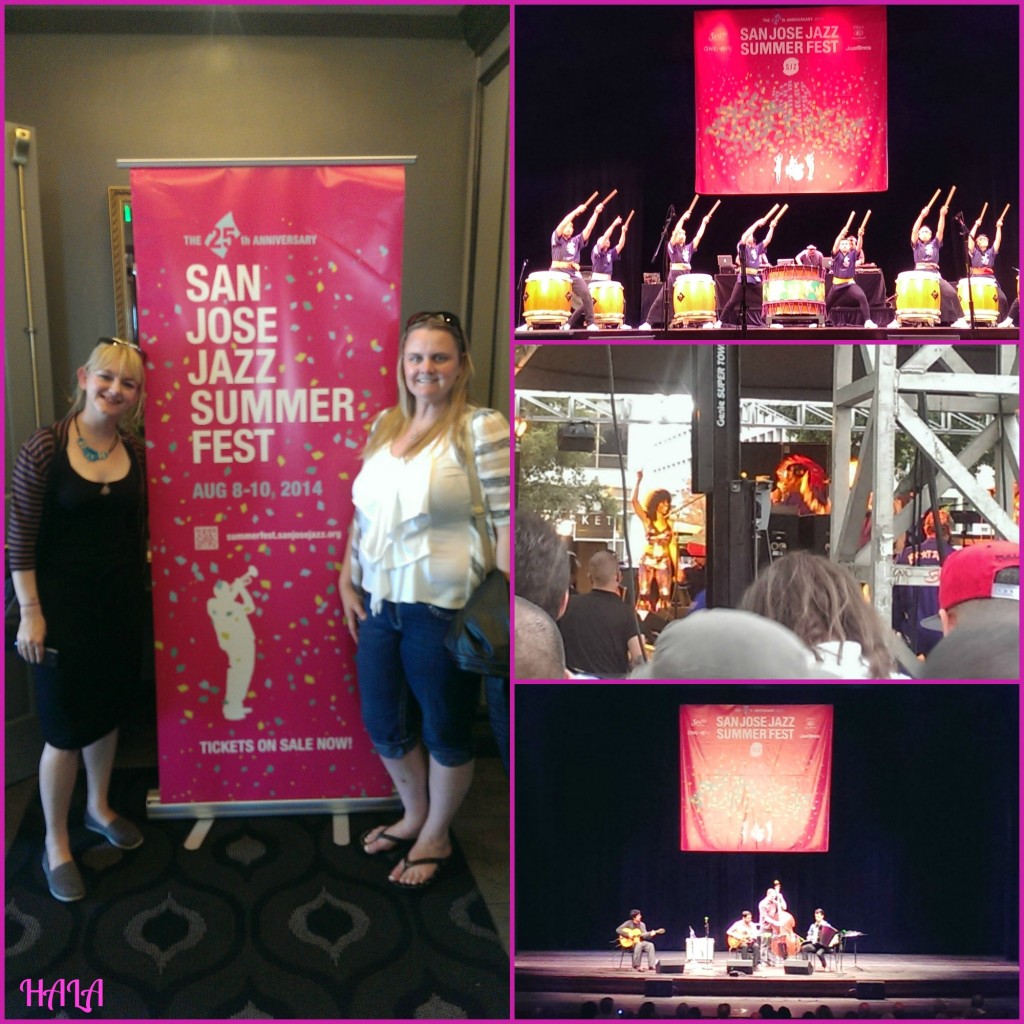 San Jose has a number of fun festivals throughout the year that celebrate the cultural diversity that exists in the South Bay. With innovative events, marquee annual festivals, an array of cultural celebrations and 300 days of sunshine, travelers to San Jose will find plenty of reasons to visit and to stay no matter what time of year. Festivals include Dine Downtwon San Jose Restaurant Week (OMG I'd so LOVE to go to this!), Festival in the Park: Healthy Parks, Healthy People, Kraftbrew Fest, South First Fridays Art Walk & Summer Series Festivals, Cinequest Film Festival, Zero one San Jose, San Jose Jazz Summer Fest, San Jose International Mariachi Festival, and much much more!
We were lucky enough to be able to attend  the San Jose Jazz Summer Fest, that was celebrating its 25th anniversary. Over 100,000 people attend this festival; with sounds of the bold brass horns, swanky blues can be heard performing by over 80 performances across 10 stages over a 3 day period throughout the downtown area. With a wide variety of jazz tastes to be heard; Blues, Latin, Salsa, Big Band and even the Taiko Drums, there truly is something everyone is bound to enjoy. The music lasts all day and into the night.
The Tech Museum of Innovation

In downtown San Jose, the Tech Museum of Innovation is home to the ultimate immersive movie experience and Northern California's only domed IMAX screen. Its themed galleries explore the fun side of innovation, the Internet, the human body, and exploration. We really got to be big kids here, as you will soon see for yourself. 😉
Lodging: Hotel De Anza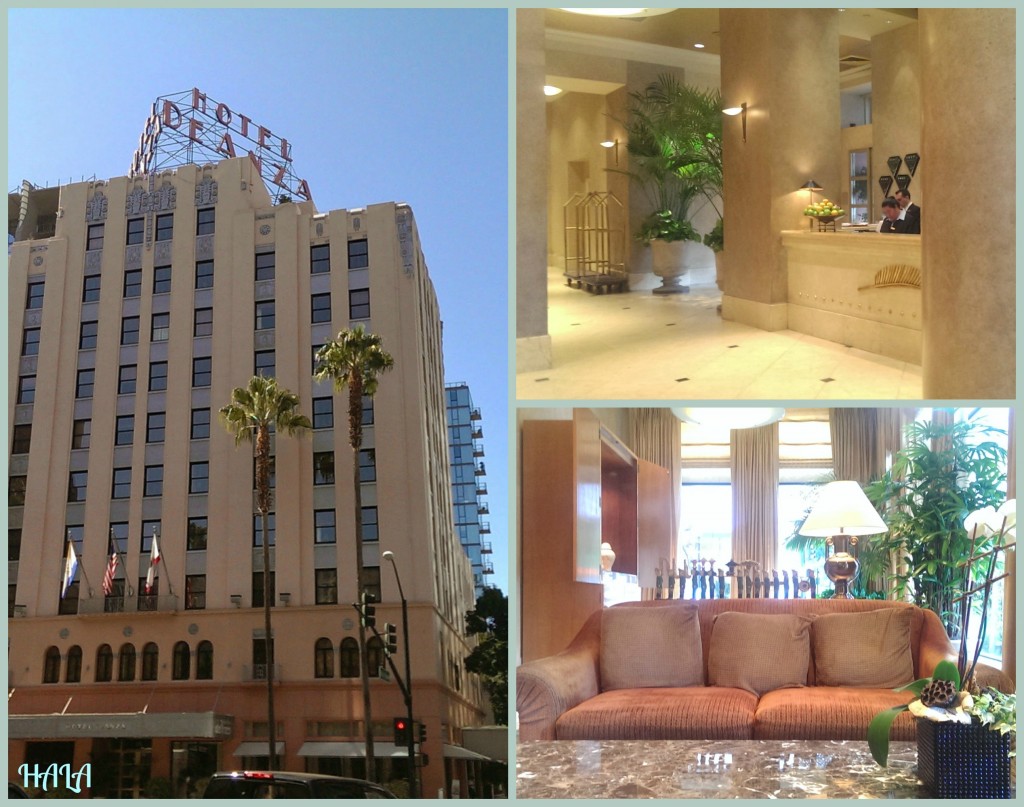 Wether you are here for play or work, the city's wide variety of hotels, resorts, and spas are ready to house and pamper both the business visitor and the vacationer. We stayed at the lovely Hotel De Anza that provided us all the comforts of home. Including a complimentary breakfast each morning from the restaurant on site at the hotel, wi-fi, turn down service, and the super unique "Raid Our Pantry" for after hours munchies, it was hard to leave this place once our stay was over. Within walking distance from most of the activities that we enjoyed, the location was ideal and allowed us the freedom to roam around and do a lot of exploring without the need for a car.
Did you also know that San Jose is:
*One of the safest Big Cities in America.
*Lake Cunningham Skate Park is the largest skate park in California.
*The largest concentration of technology expertise in the world with 6,000 technology companies.
*The Norman Y. Mineta Airport (SJC) is less than four miles from downtown San Jose and has one of the best on-time flight ratings in the U.S. They tied for fourth in the nation for large and medium-sized hubs, and first in California.
*The getaway to Silicon Valley, SJC is one of the most convenient and accessible airports in the Bay Area, boasting 13 airlines and nearly 800+ weekly departures.
*The Highest Elevation is 4,732 feet at Copernicus Peak on Mount Hamilton in Diablo Range; on a clear day the view east from the peak can stretch all the way to the Sierra Nevada Range; locals say the rout up Mount Hamilton from San Jose has 365 turns, one for every day of the year.
*The Dr. Martin Luther King, Jr. Library, co-managed with SJSU and the city, is the first such partnership in the nation and the largest public library west of the Mississippi.
Have you visited San Jose before? What did you like most about this city? If you have not been, what interests you the most about San Jose? Stay tuned for all the wonderful places to dine at in San Jose and more!