A New Menu at an American Favorite: Hard Rock Cafe!
By Erin
A few short weeks ago I made the trek up to Hollywood in rush hour traffic. Now I wouldn't make this drive up for just anything, but when you get an invite to an American favorite like the Hard Rock Cafe to check out their new menu, you just can't say no to that! With other fellow bloggers, press, and staff we went on a royal foodie adventure that would leave us all stuffed and content by the end of the night. I don't know about anyone else, but I felt like I had to literally roll on out I was so filled to the brim with all of the wonderful offerings we tasted. Take a little look here for yourself! Which ones would you love to try?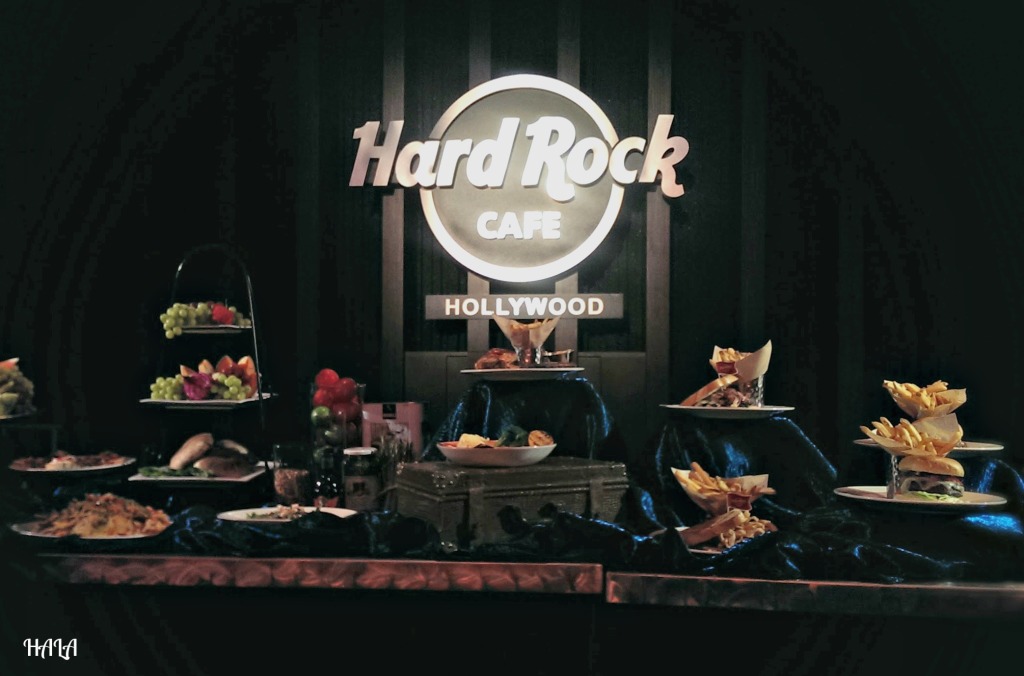 Just a tiny *sample* of what we feasted on. You can't even see all the desserts here!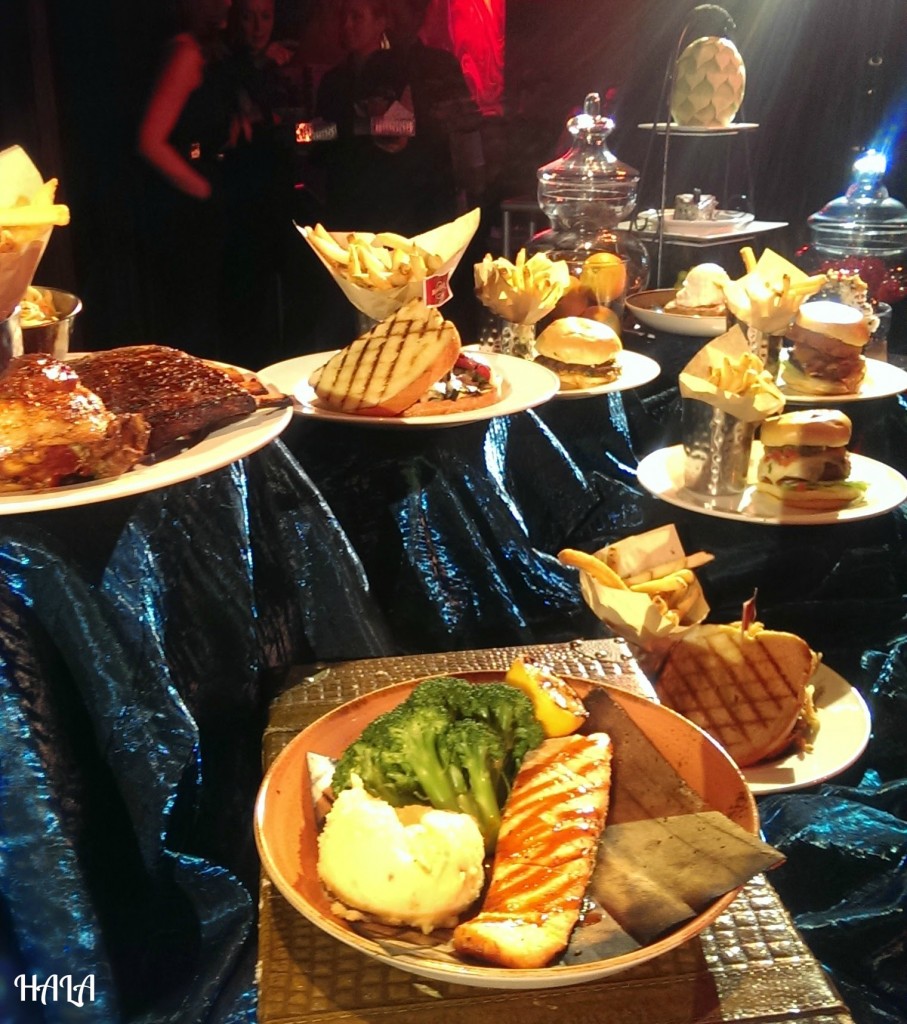 Hard Rock Cafe's new menu offers salads, desserts, entrees, drinks and more!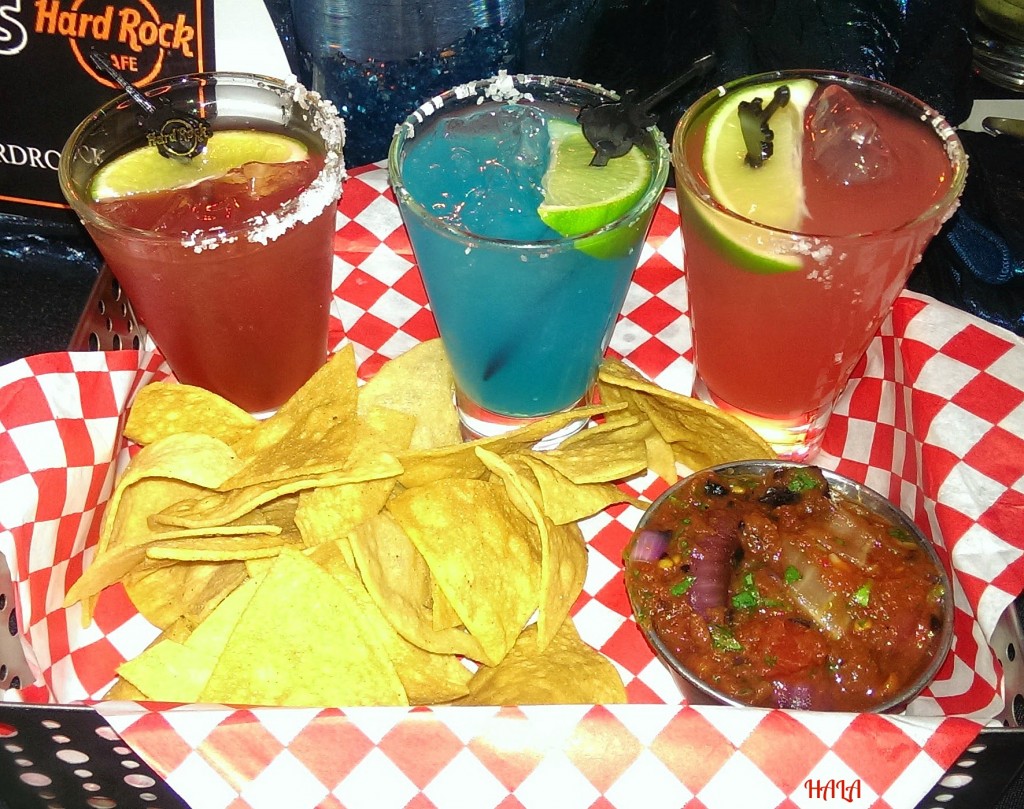 The Air Mexico!  Take flight with three out of this world margaritas. Choose from wild berry, pomegranate, watermelon, blue curaçao, mango or cucumber. Also served up with a side of chips and salsa. All very yummy! A very refreshing way to start off your foodie adventure!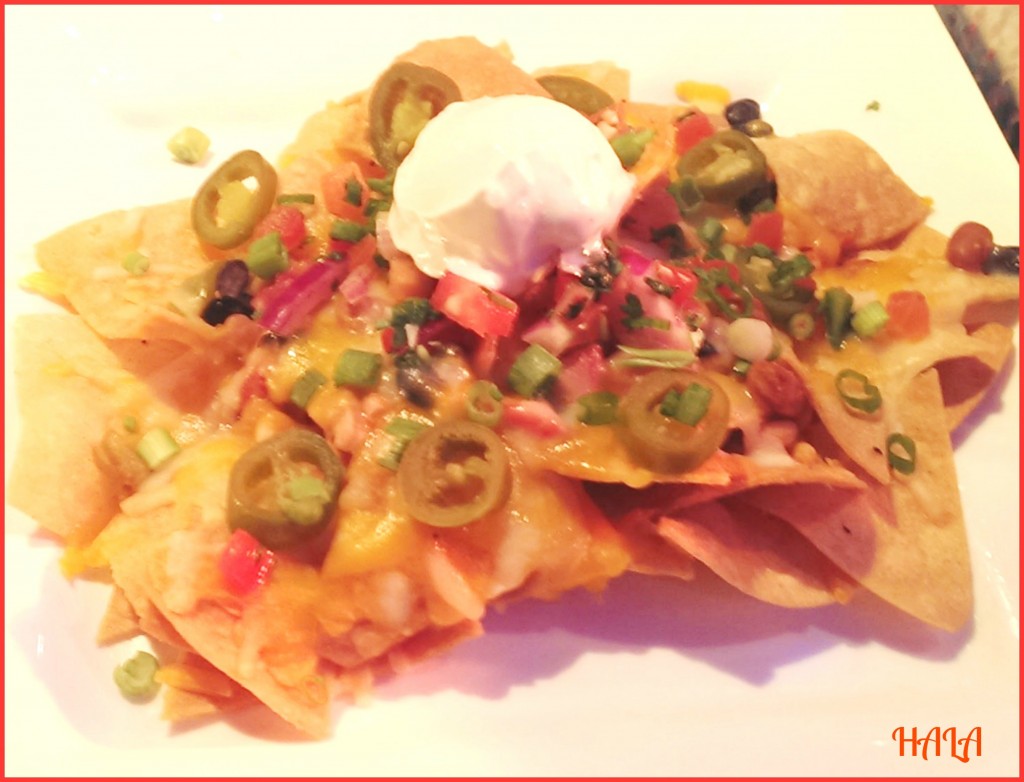 Nachos Palazzo- A starter perfect for sharing! A mountain of tortilla chips layered with a three bean mix, your favorite cheeses like Monterey Jack and Cheddar cheeses, pico de gallo, jalapeños, and green onions. Topped with sour cream. A great way to start off any adventure, along with some refreshing cocktails!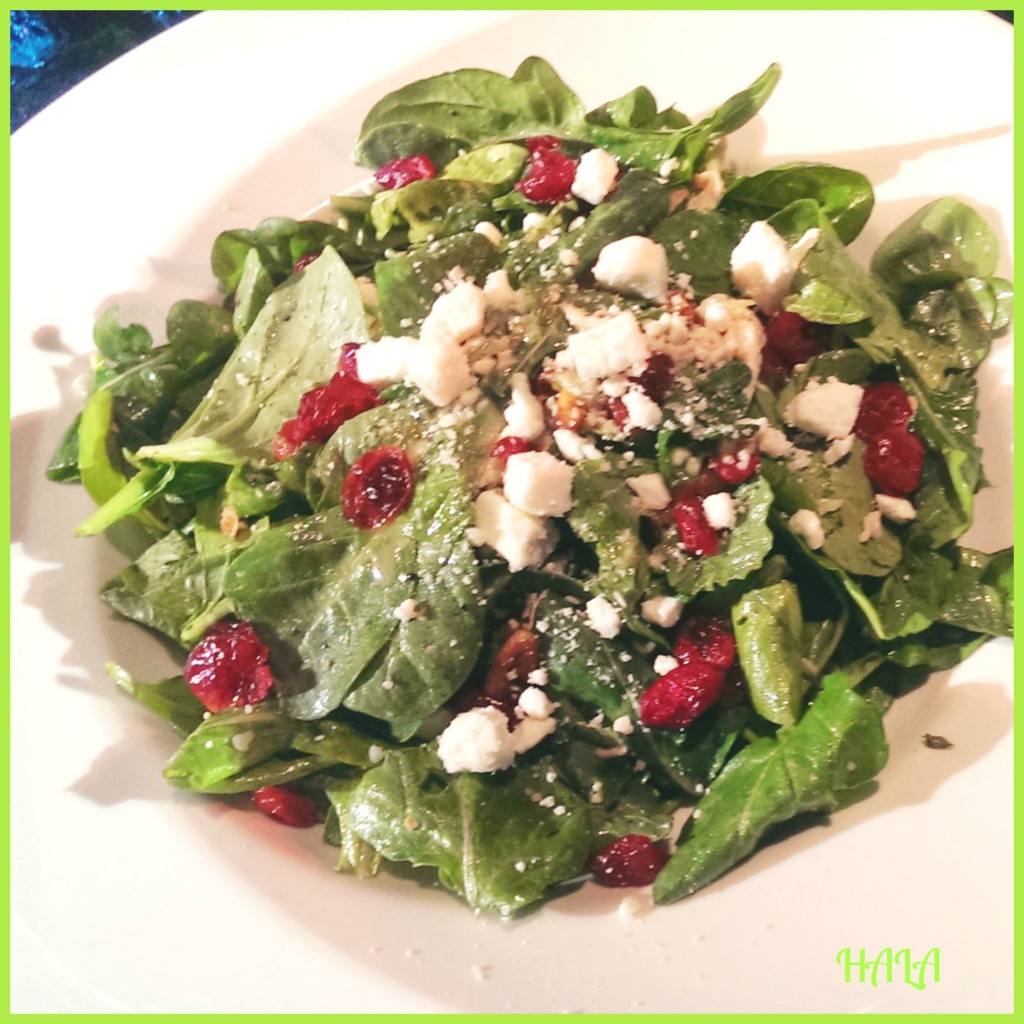 Grilled Chicken Arugula Salad- Baby arugula, thinly sliced grilled chicken, spicy pecans, dried cranberries, fresh oranges all tossed in a tangy lemon balsamic vinaigrette, with a crumbled feta cheese sprinkled on top. A delightful choice for those looking for a healthier option. I enjoyed this salad as it had all my most favorite ingredients of a salad (pecans, cranberries, grilled chicken and feta cheese). A very light choice and something I would go to in a heartbeat on these hot summer afternoons and nights when I want something lighter and not too heavy.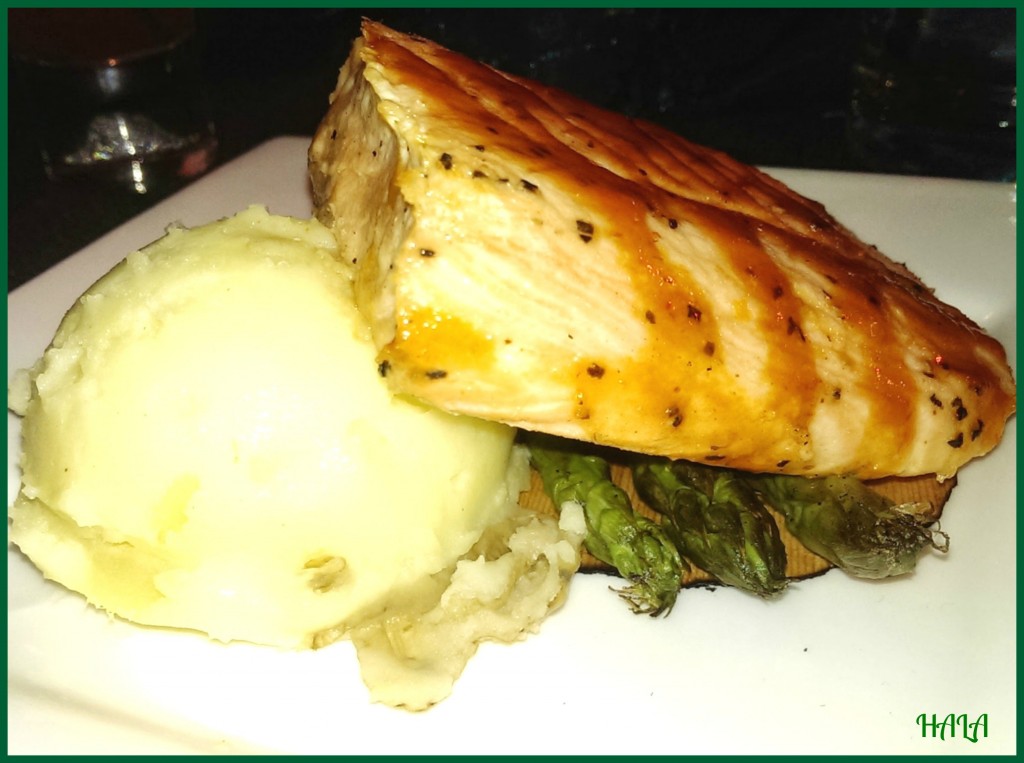 Grilled Norwegian Salmon– An 8 ounce filet, wrapped in cedar paper, grilled to a tender perfection and drizzled with sweet and spicy barbecue sauce with a maitre de butter. Served up with Yukon Gold mashed potatoes and seasonal veggies (asparagus served here). This one was another wonderful healthy choice. I love fish, and this one will leave any fish lover happy. Served very light and flakey, it just melts in your mouth! Perfection! The potatoes and the asparagus are just as good too!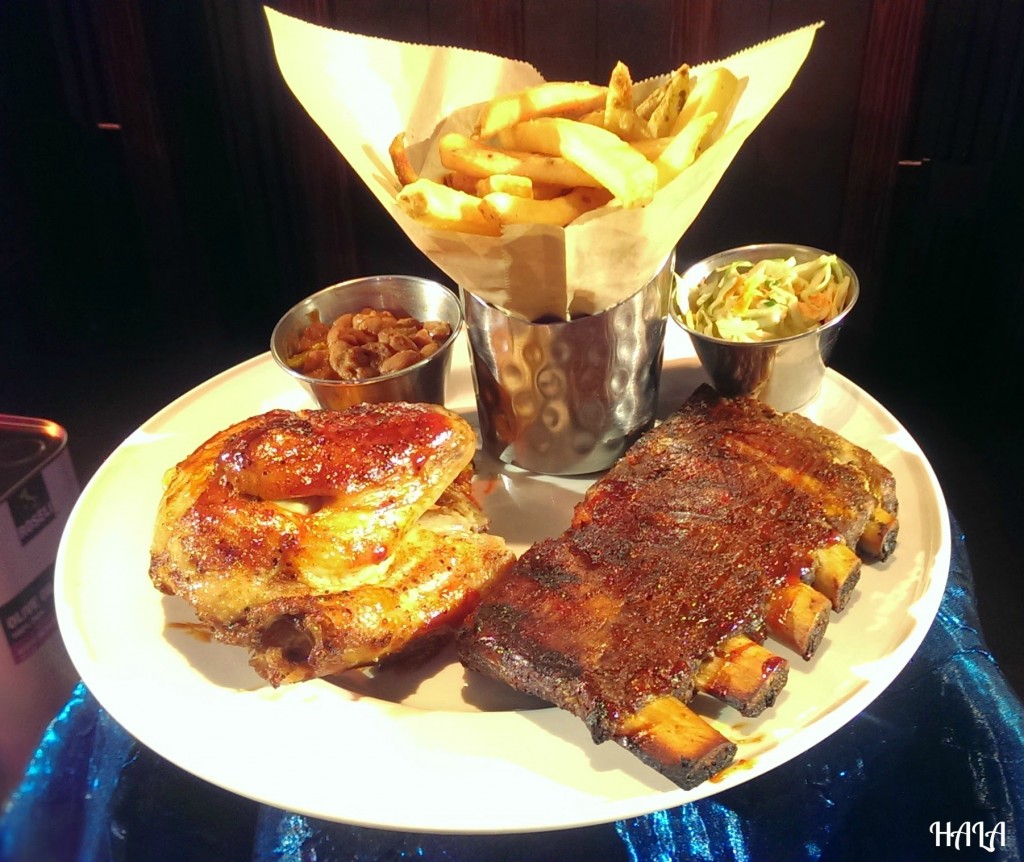 Hickory Smoked BBQ Chicken and Ribs Combo! This plate is just full of YUM!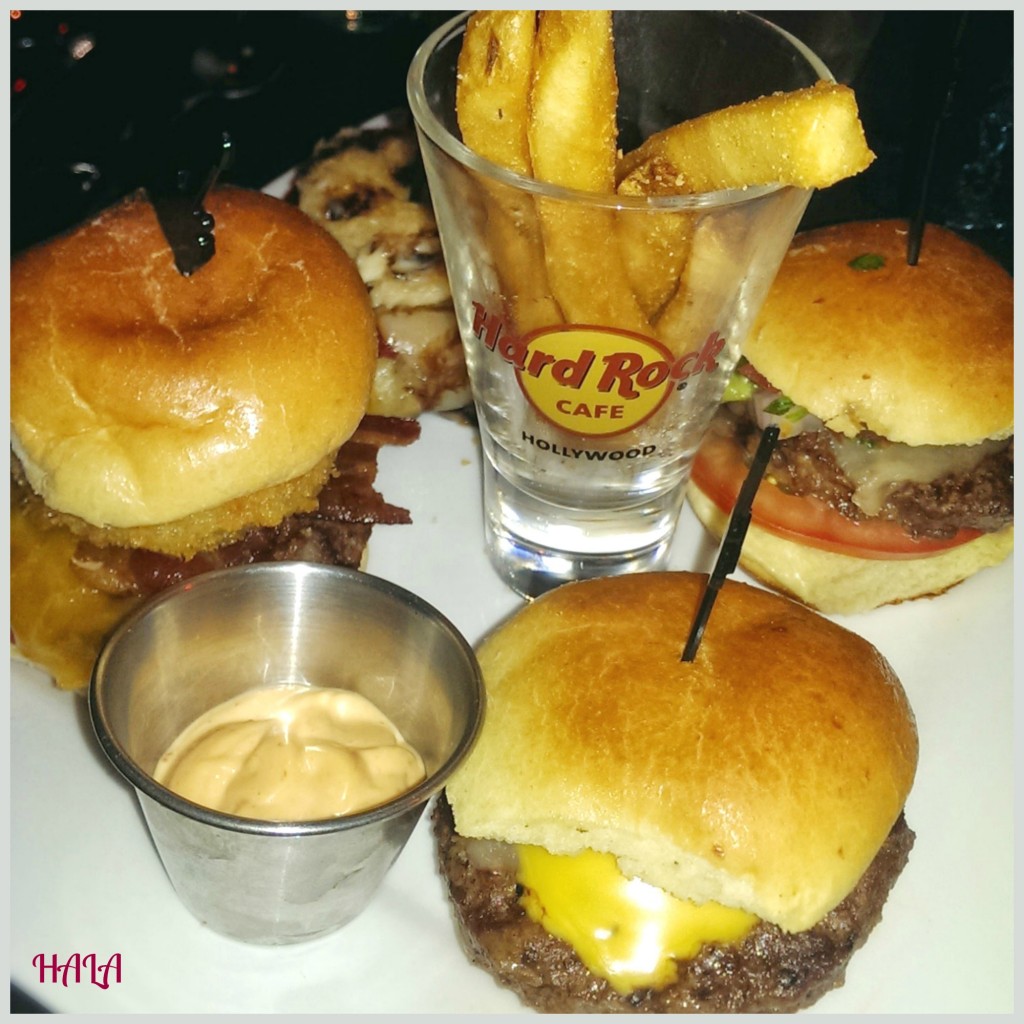 Original Legendary Burger, Fiesta Burger, and Tango Burgers!
The Original Legendary Burger is topped with smoked bacon, cheddar cheese, golden fried onion ring, crisp lettuce and vine ripened tomatoes. If you're up for something spicy then try the Fiesta Burger; served on toasted brioche bun, layered with roasted jalapeño salsa, melted Jack cheese, freshly made guacamole, pico de gallo, crisp lettuce and vine-ripened tomatoes.  Or if you are feeling a bit tangy then try the Tango Burger; two single  premium patties layered with slow-cooked Sloppy-Joe, American and Jack cheeses, tangy barbecue sauce and finished with blue cheese and horseradish mayonnaise.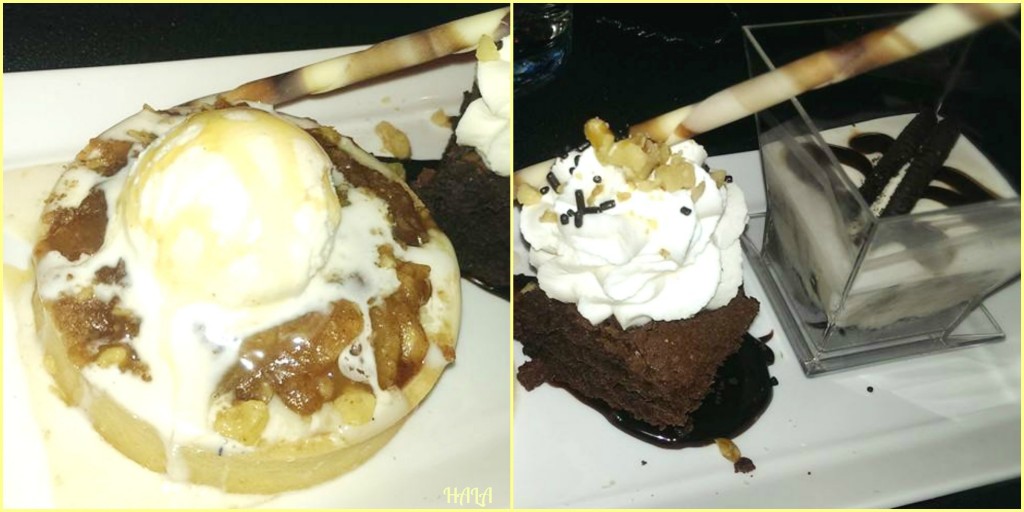 Desserts! Have a little bit of room left for a sweet treat to finish off your meal? 😉
 Fresh Apple Cobbler, Hot Fudge Brownie, and Cheesecake made with Oreo pieces!
The fresh apple cobbler was my favorite of the bunch! They all make for a perfect ending to any meal though. My sweet tooth enjoyed try them all.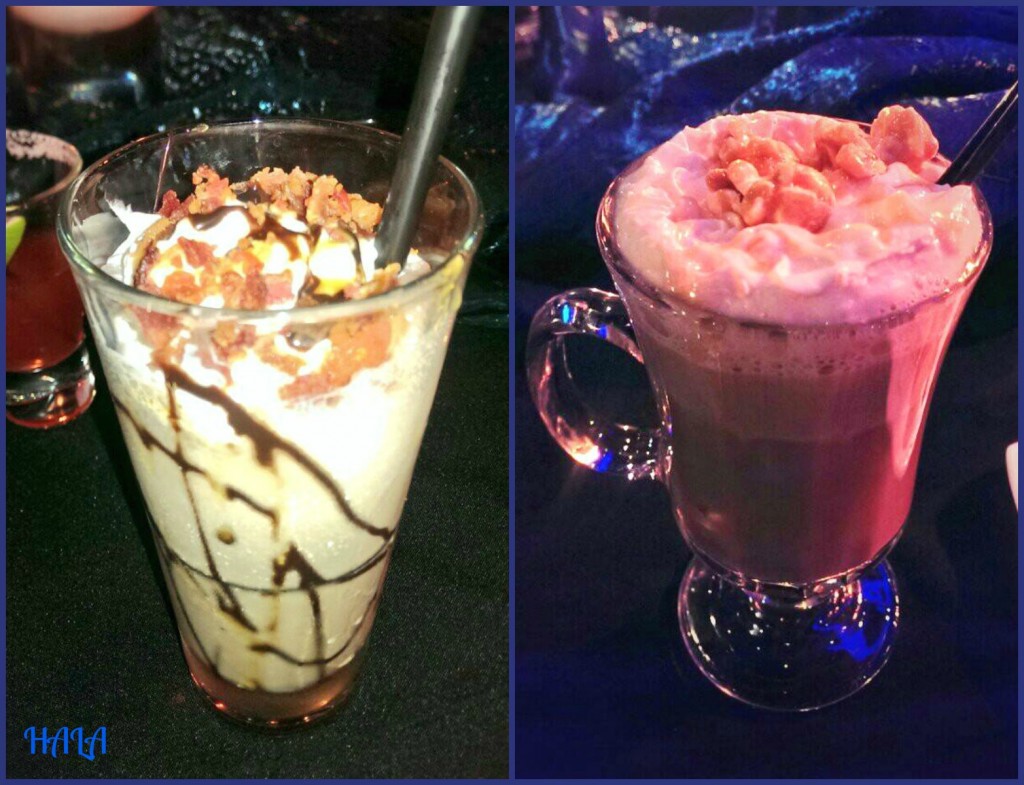 After dinner awesomeness!! 😀 Twist and Shout Shake AKA BACON shake; and the Salted Caramel Cafe! I seriously could drink that Twist and Shout Shake all day! Both of these are adult drinks though, so that may not be the best idea! Maybe just a couple. 😉 The Twist and Shout is a yummy blend of Bacardi Oak Heart Spiced Rum, Guinness, DeKuyper Dark Creme de Cacao, chocolate syrup, vanilla ice cream, caramel and best of all, bacon!!! The Salted Caramel Cafe is also a good choice. I have a soft spot for Salted Caramel in general, so I liked this one just by the name. This one is a concoction of Tia Maria, Baileys Irish Cream, Monin Salted Caramel, half and half, topped with whipped cream, caramel corn and caramel sauce. The caramel corn on top really help make this drink! I loved that it came like that! So yummy!
This concludes our foodie adventure for the day. Now that you've gotten a glimpse of the new menu at the Hard Rock Cafe, what are you most interested and excited about trying? Have you tried their new menu already? Ok now I'm ready for a nap! 😉
Follow along with all the greatness of Hard Rock Cafe Here: