Sunday Funday at Sonny's Hideaway #SummerAtSonnys
By Erin
If you are looking for a new place to try for a wonderful Sunday Brunch; then have I found a place for you! I am always on the lookout for tasty new places for a nice Sunday Brunch, so when I heard from Sonny's Hideaway in Highland Park to come in and try their new Brunch Menu, I just could not resist. Brunch is happening on Sundays from 11 AM-3 PM; making it a great option for daytime eats and drinks.
With a new chef on board at Sonny's Hideaway comes a new brunch menu. Chef Alexander Abdel-Monem has added a number of fancy summer dishes to the mix, including ricotta fritters with hazelnut and chocolate, passionfruit custard, chickpea pancakes with tomato, eggplant, swiss chard, cumin and parmesan and bone marrow hash with sriracha. These options happily join other brunch classics like Brioche French toast with cinnamon creme fraiche and fried chicken with poached eggs. Whatever you choose, you are bound to have one delicious meal!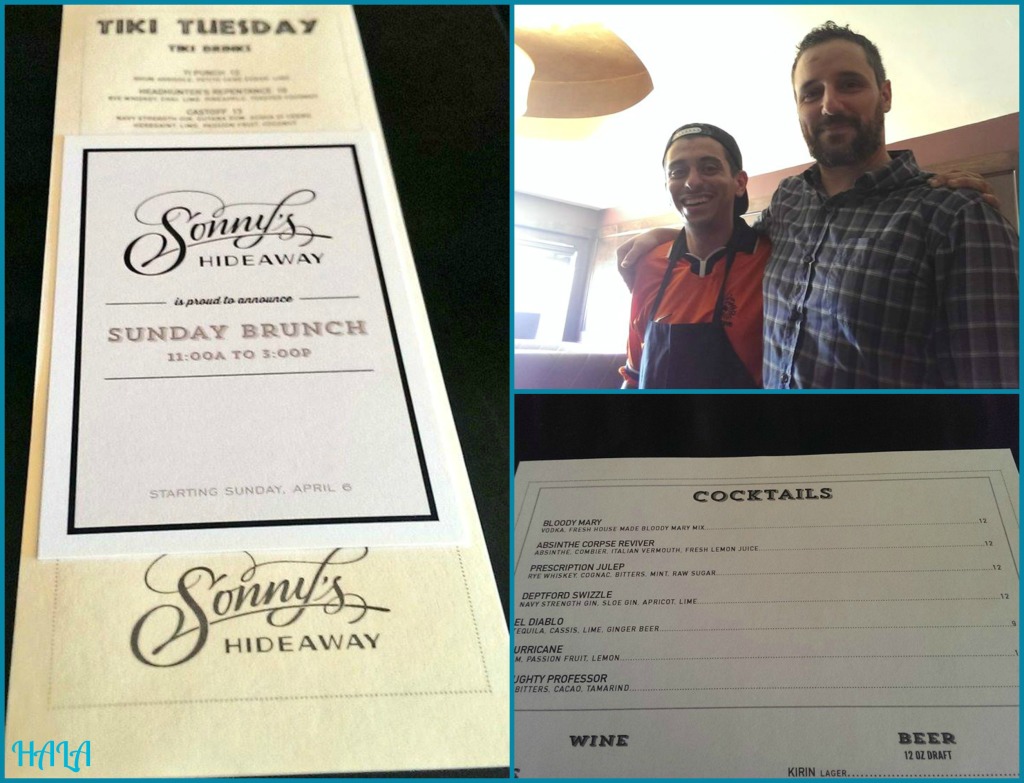 Chef Alexander Abdel-Monem, the cocktail list for the Sunday Brunch, and also the fun Tiki Tuesday's that Sonny's offer! 🙂 Yum!
Cocktail offerings for Sunday Brunch include some spicy Bloody Marys, Hurricanes, The Naughty Professor, and the classic Mimosa, which should all go nicely with any of the sweet or savory dishes.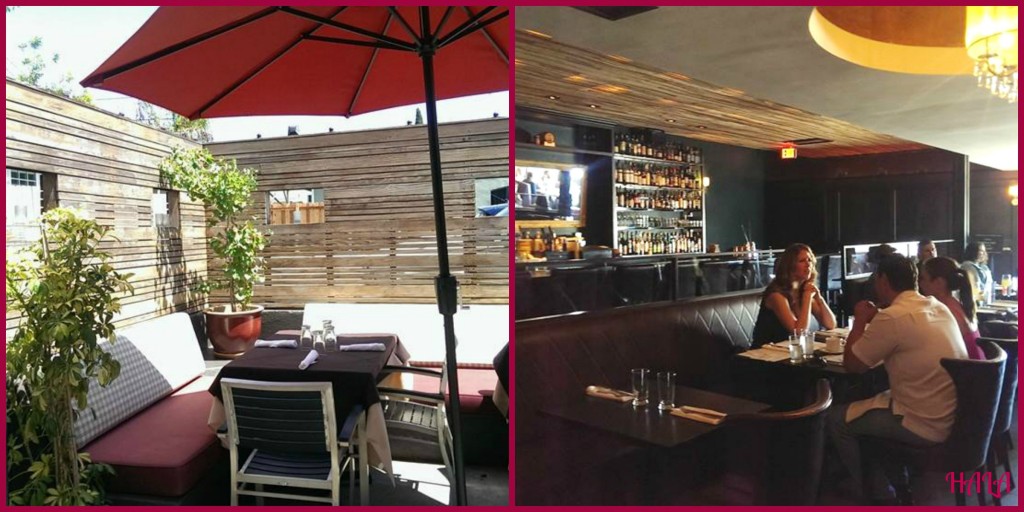 There is a quaint, cozy patio out back. A perfect escape and nice hideaway at Sonny's! A very quite and beautiful spot to spend a Sunday afternoon if it's not too hot out yet!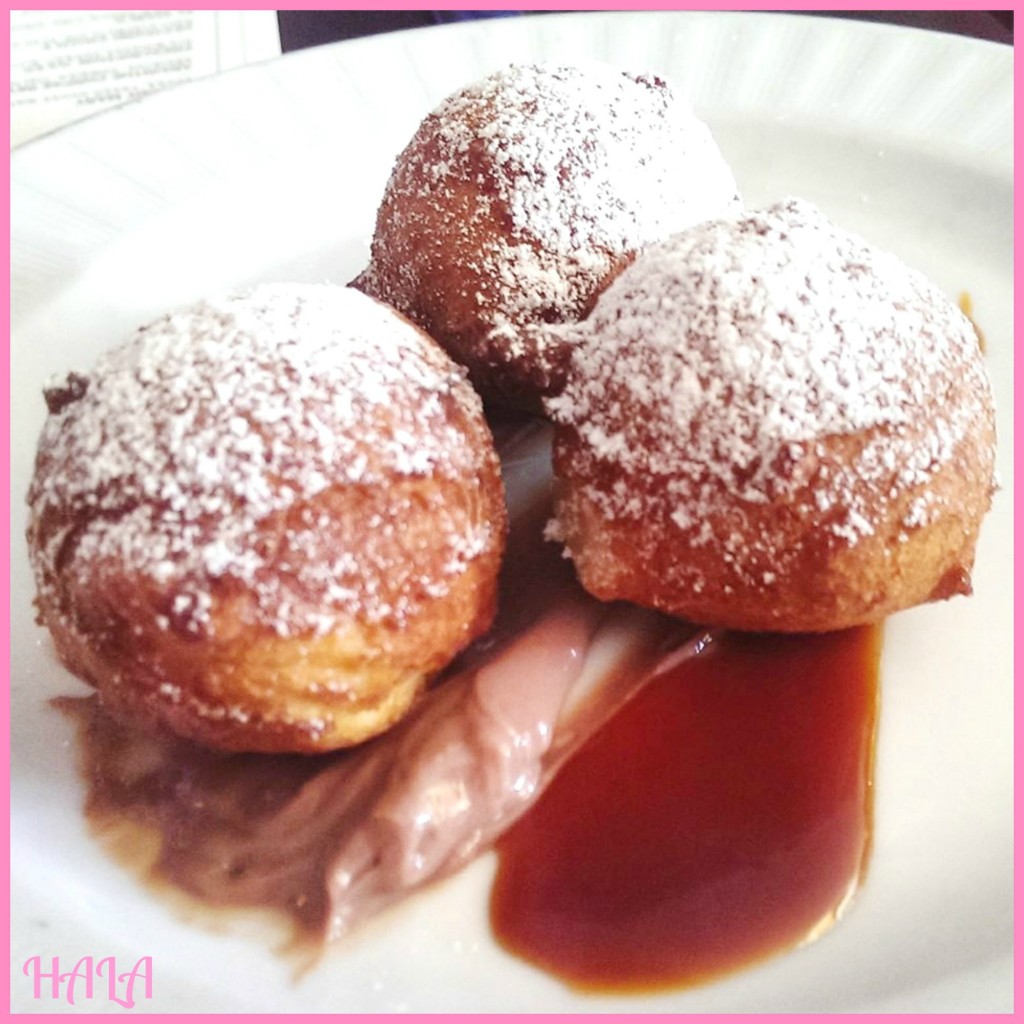 RICOTTA FRITTERS- with Chocolate Hazelnut and Coffee flavors; topped with powdered sugar. The particular batch I tried seemed to be a bit dry. According to the others we were dining with, their's were very moist and tasty. Upon trying the last one from the batch I had, another diner confirmed that it indeed was just this particular batch we had and that their's had been much different.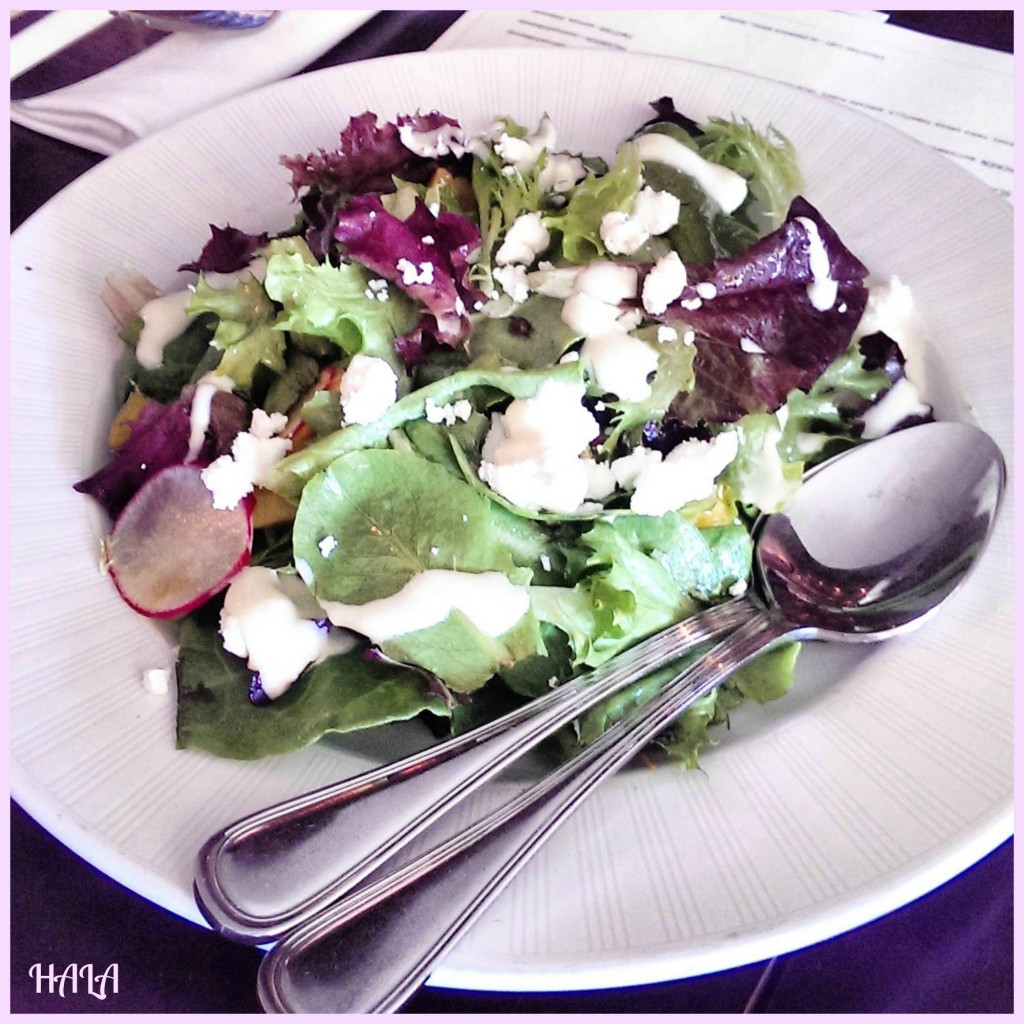 CITRUS BEET SALAD- Yogurt, Thai Basil, and Goat Cheese, this salad was very light, crisp and refreshing. A welcome change from the first dish we had. 😉 I could have had a lot more of this one but, this dish went fast at our table! There are quite a few healthy looking dishes on the brunch menu.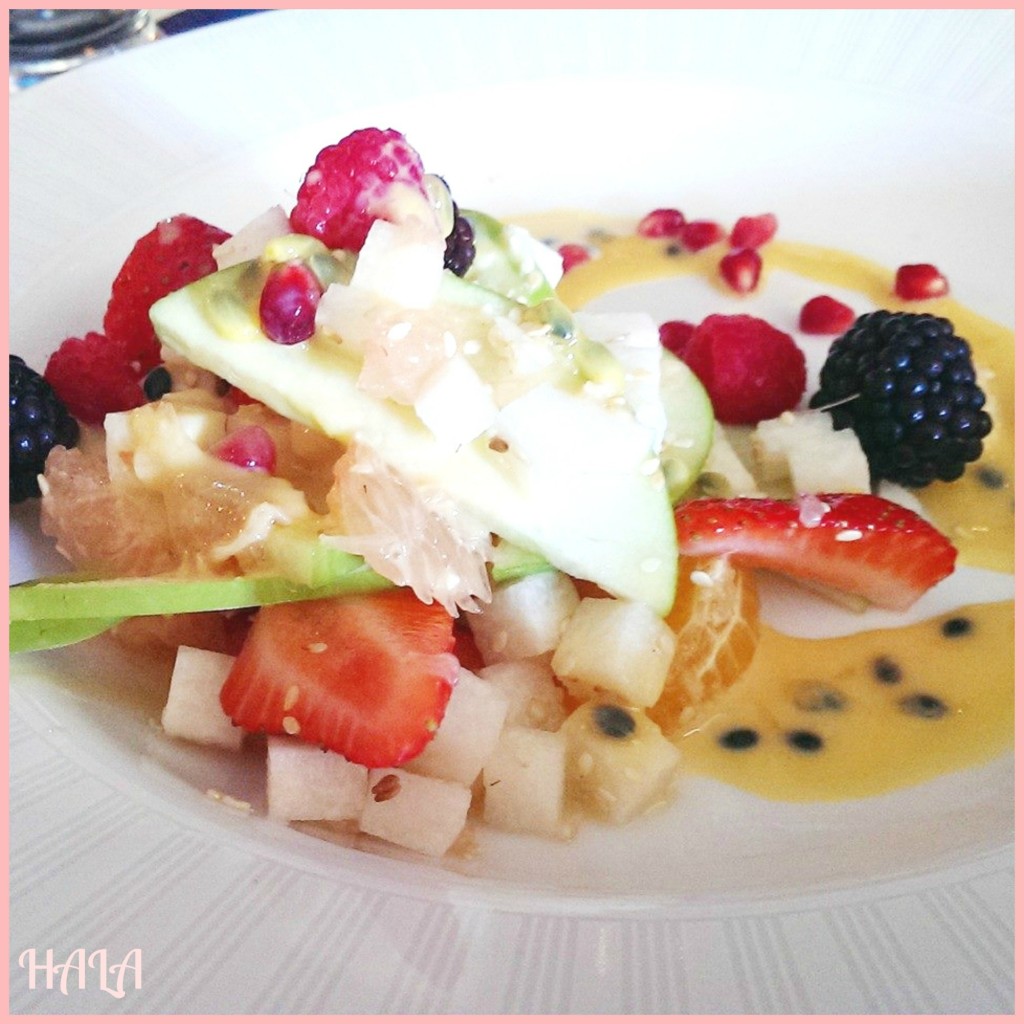 PASSIONFRUIT CUSTARD-Seasonal fruit and sesame seeds. Another wonderful, healthy choice on the menu, perfect for such a hot summer day.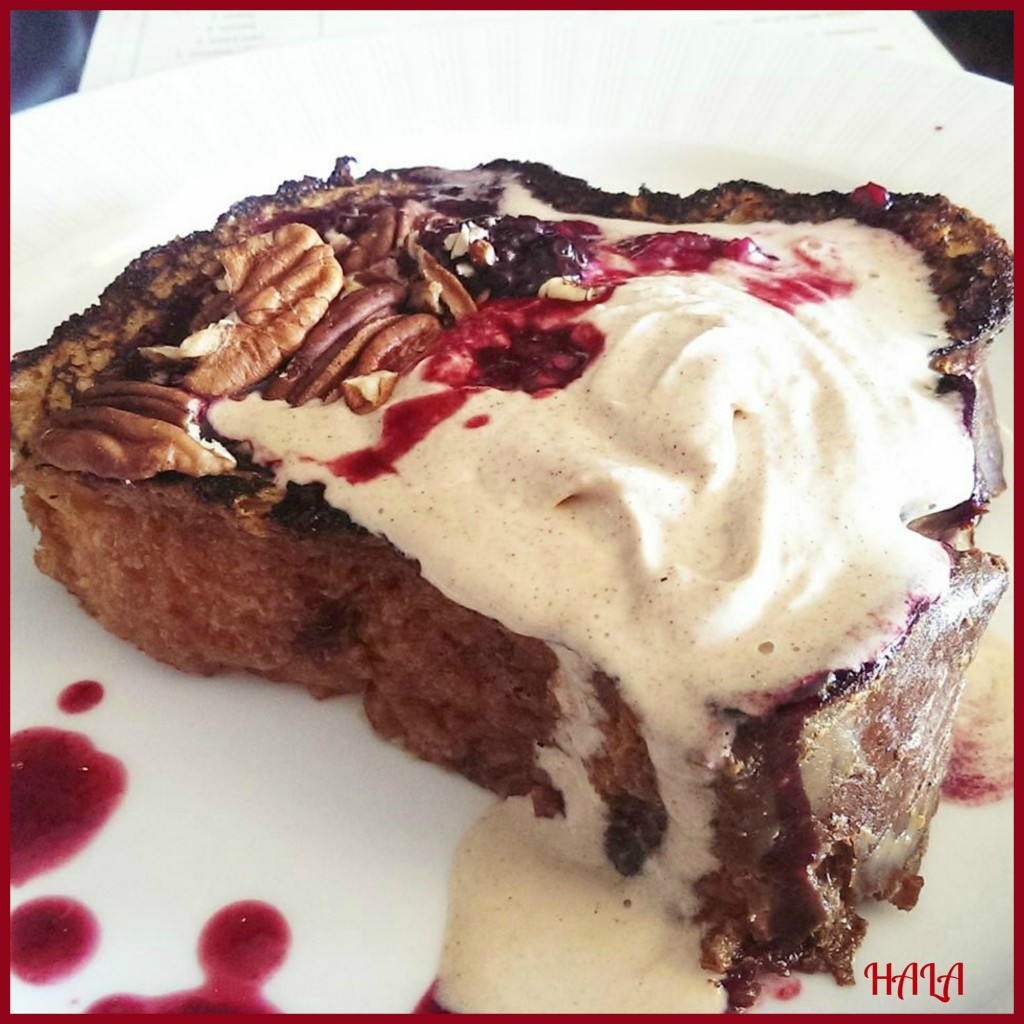 BRIOCHE FRENCH TOAST- With Cinnamon creme fraiche, pecans, and berry syrup you can't go wrong with this one! Not the healthiest one from the bunch, but boy is it good! Easily my favorite one from the "Sweet" selection on the menu. So decadent and warm, not at all dry, this one is not to be missed.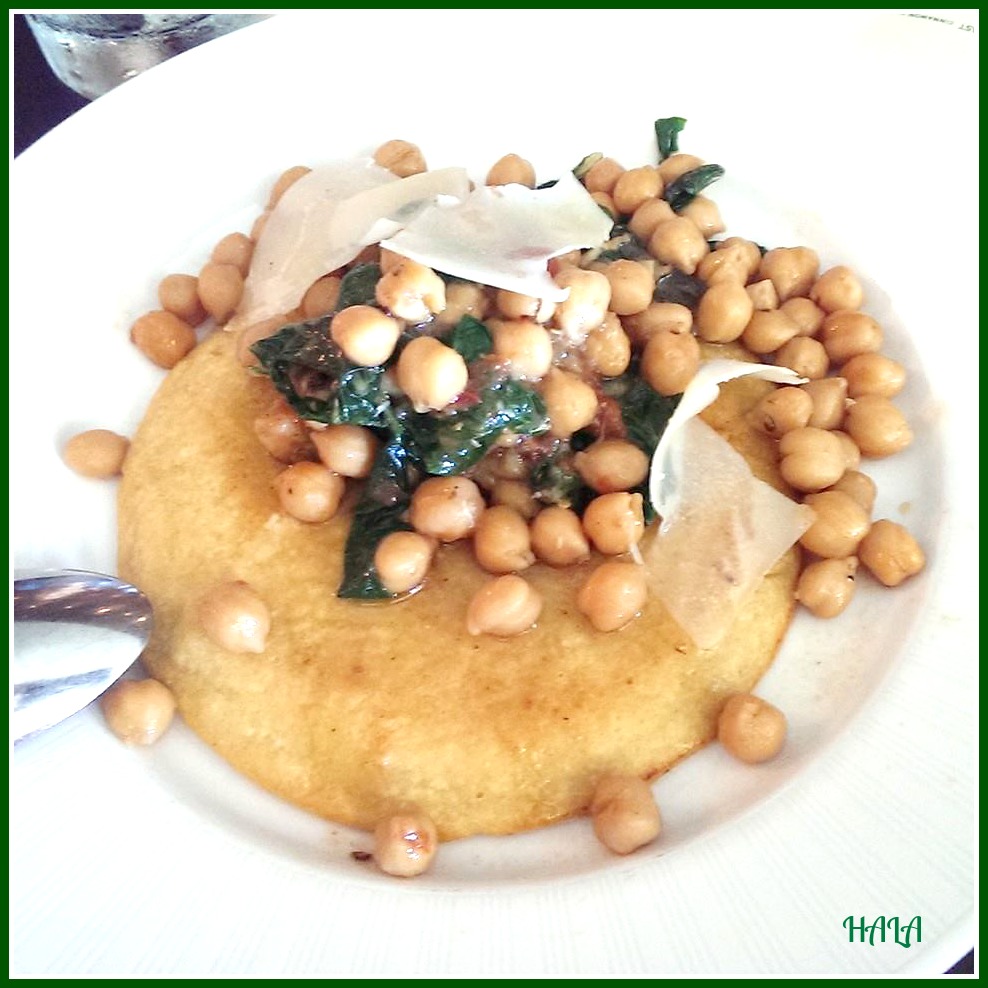 CHICKPEA PANCAKES- Tomato, eggplant, swiss chard, cumin and parmesan; the pancakes themselves lacked flavor and could use a little more seasoning, but the eggplant and chard helped to make up for it as they were full of flavor. There wasn't enough of the trimmings to go with the entire pancake though. I wish there had been more of the chard, eggplant and parmesan on this one!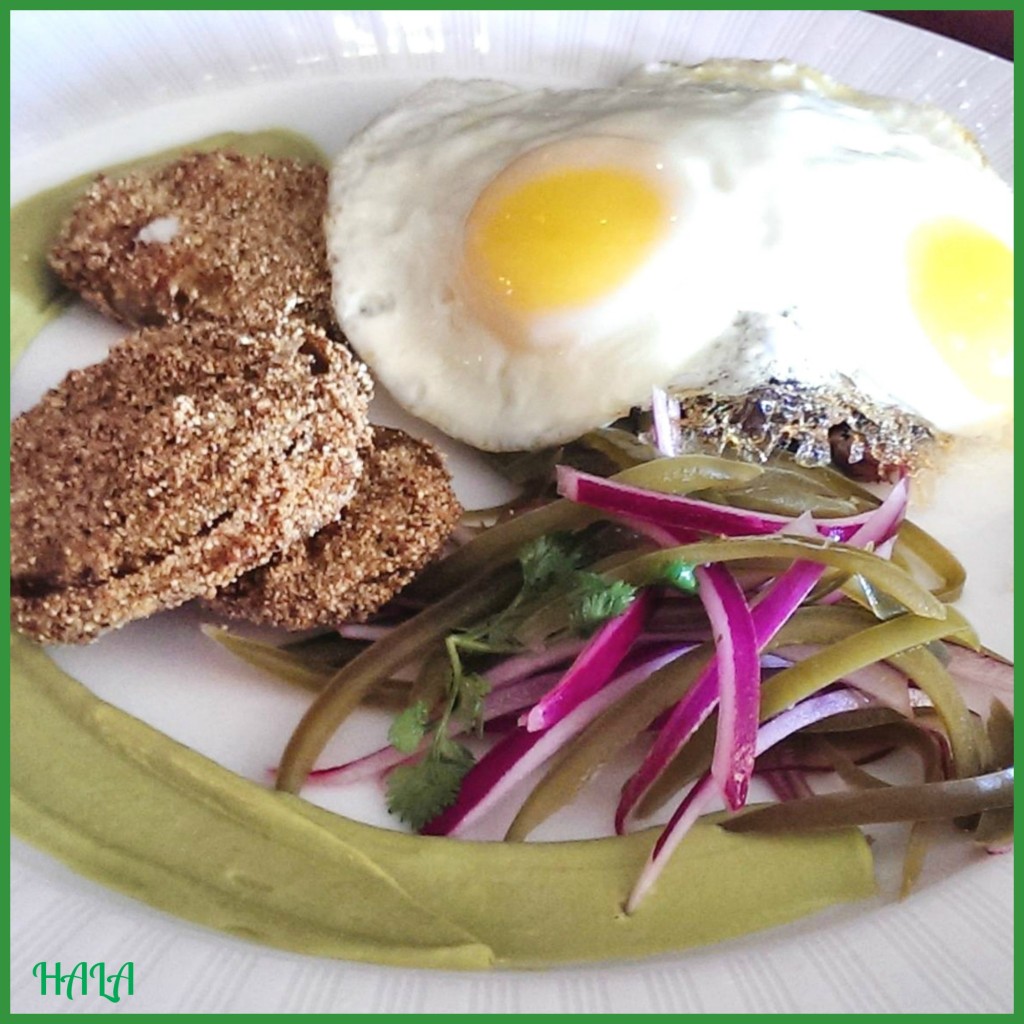 CARNITAS- My choice to pick from the savory menu! I could eat this one for days! Eggs, fried green tomatillo, avocado puree, and jalapeño make for a very mouth-watering and addicting dish! This dish went well all around I think. A real crowd pleaser. The Carnitas were wonderfully seasoned and those fried green tomatillos, left me coming back for more again and again.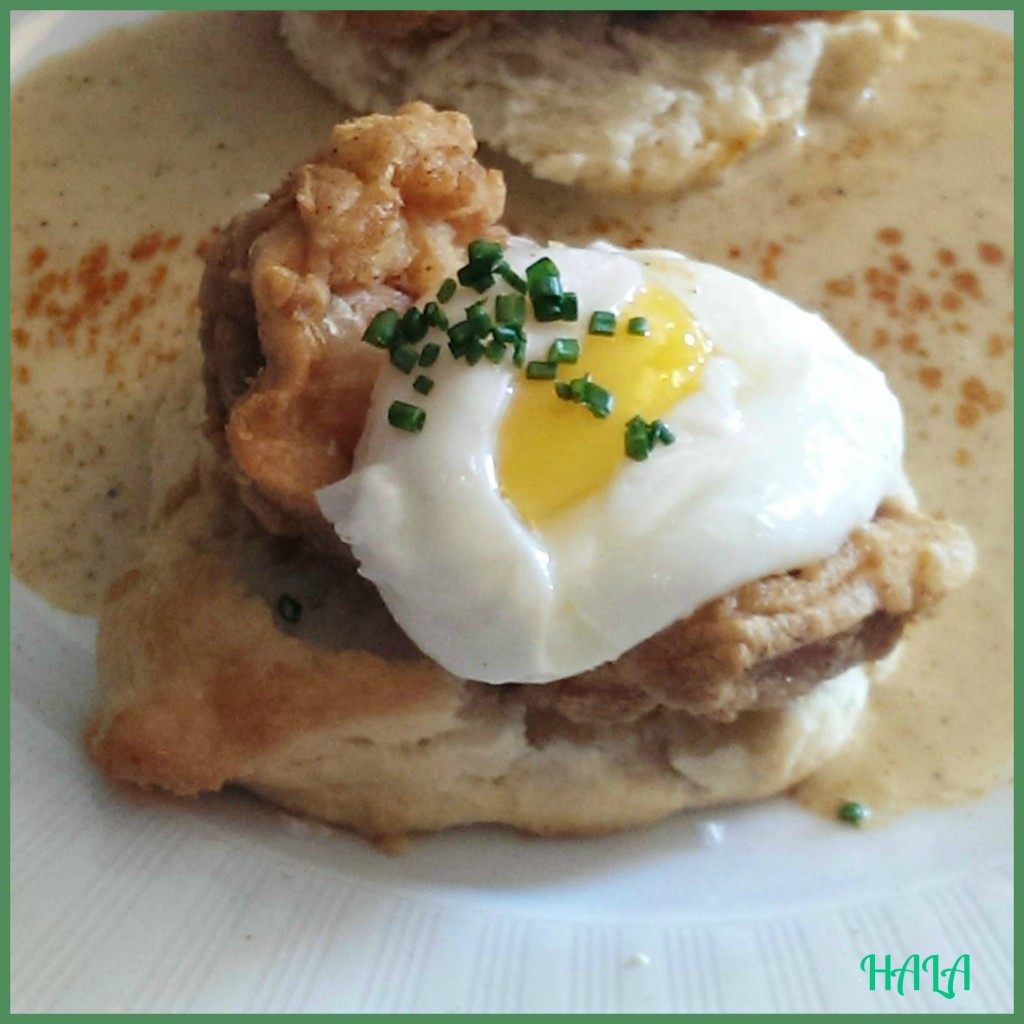 FRIED CHICKEN- Buttermilk Biscuits, pan poached egg, saw mill hollandaise. The biscuits and hollandaise sauce are what make this dish. The chicken was fairly tender, but lacked some seasoning and flavor. Pairing it with the biscuits and the sauce help make up for this though. I could just eat a plate of these biscuits with the hollandaise sauce and be perfectly happy.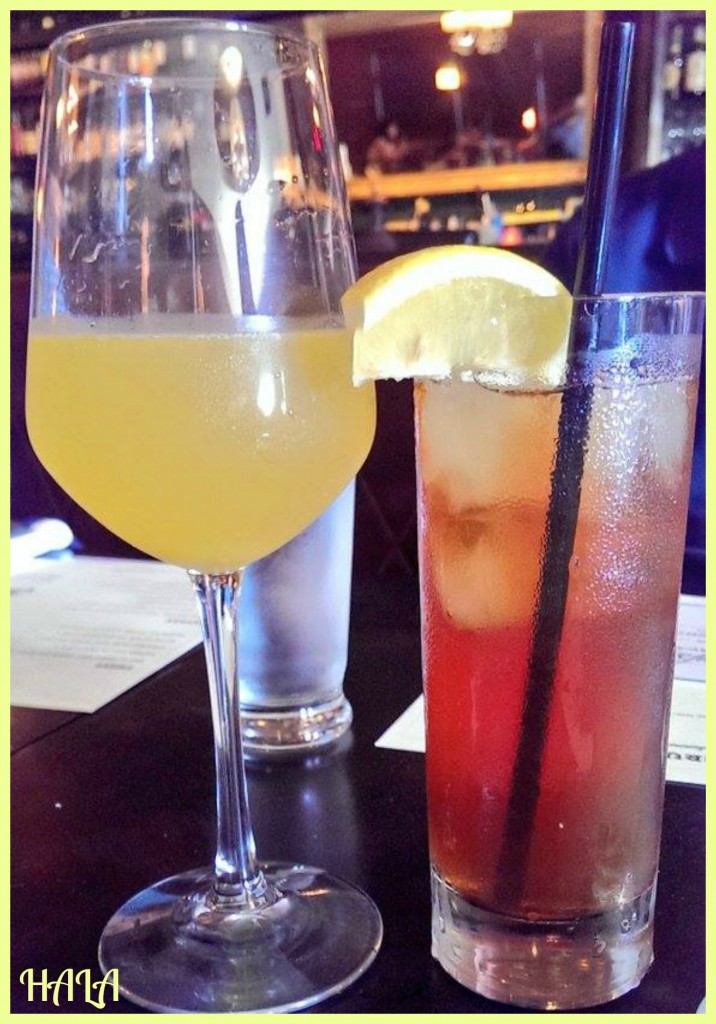 Last but not least, the MIMOSA with some iced tea! No Sunday Brunch is complete without a Mimosa! You can't go wrong with one of these. 😉
Sonny's Hideaway makes for a great Brunch spot. I'd say go for the french toast, carnitas and the fried chicken just for those biscuits along with some cocktails and you'd be in for a treat! What do you look for when searching for your next brunch spot?
Happy Brunching!! Cheers!
You can follow Sonny's Hideaway Here: