Making a Splash at Knott's Soak City!
By Erin
The other week the weather was beyond scorching hot. Imagine my delight when I got an invite to attend a media event to come enjoy Knott's Soak City OC on opening day last weekend. I was ecstatic to get the chance to be able to cool off after these insane 100+ degree days in MAY! I have always enjoyed swimming and spending my summers in a pool, ocean, river, lake, water park, slip in slide or whatever other source of water I could get into.
This summer, I plan to do more of the same. So come join me and relax by the water at Knott's Soak City, a 13-acre water park adjacent to Knott's Berry Farm Theme Park. Experience the wave pool or cruise in the lazy river. If you're a bit more daring enjoy the 17 speed, tube, and body slides.  If you prefer to live on the wild side, try the Pacific Spin, which drops you  into a 75 foot, six-story funnel! You will find me floating around at Sunset River, the lazy river at Knott's Soak City.
Take a look here at some of the fun you can find here!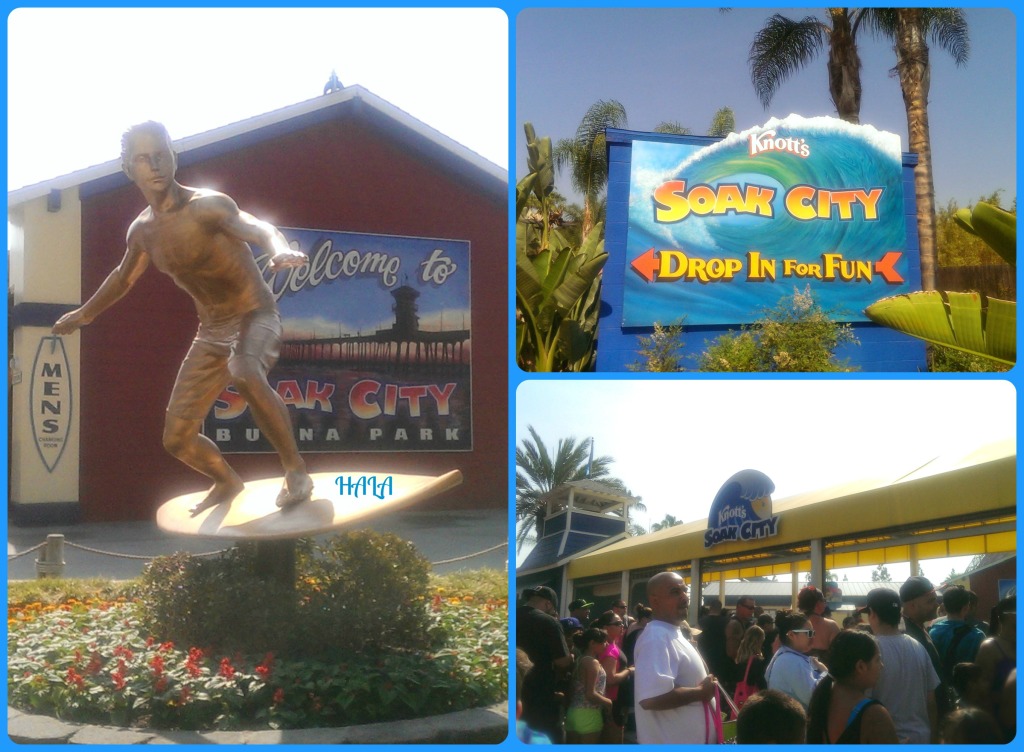 Soak City on Opening Day! May 17th, 2014.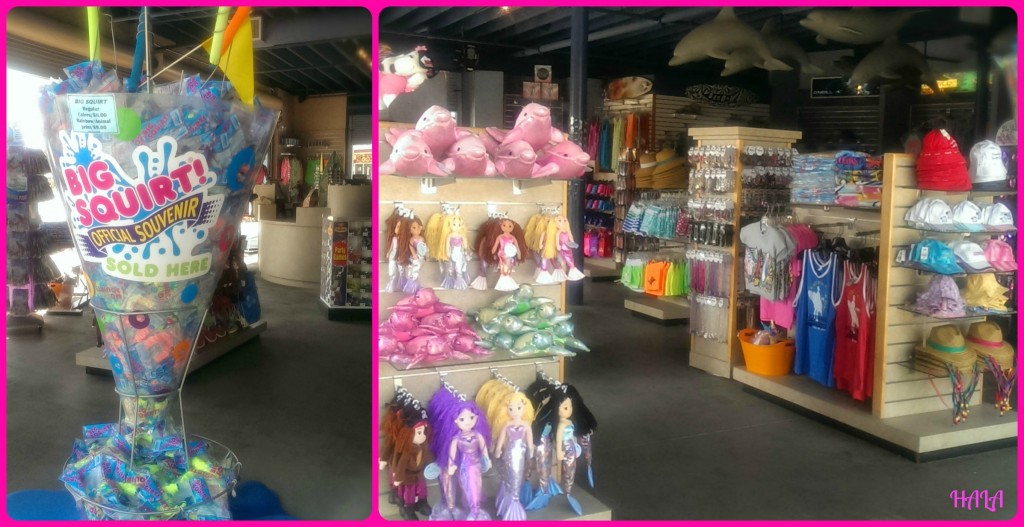 Look at all the super cool stuff at the Wipe Out Surf Shop inside Knott's Soak City OC! I love the mermaids and the dolphins! Those Big Squirts look like a lot of fun too, especially since you can use them in the park. They even have filling stations to fill up your Big Squirts at! 😉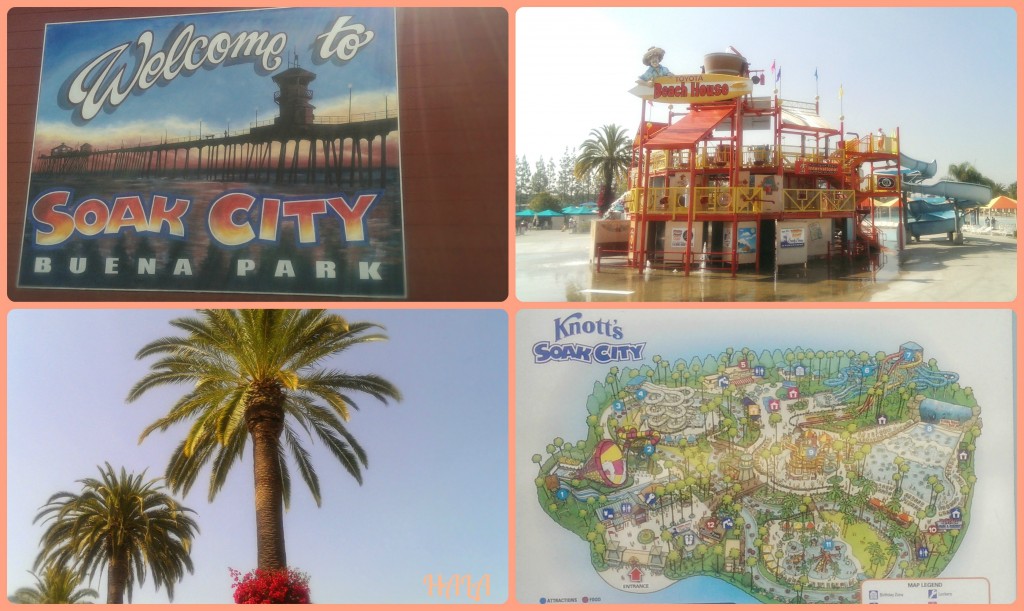 Welcome to Soak City! There also is a cool map of the park on the wall near the Wipe Out shop.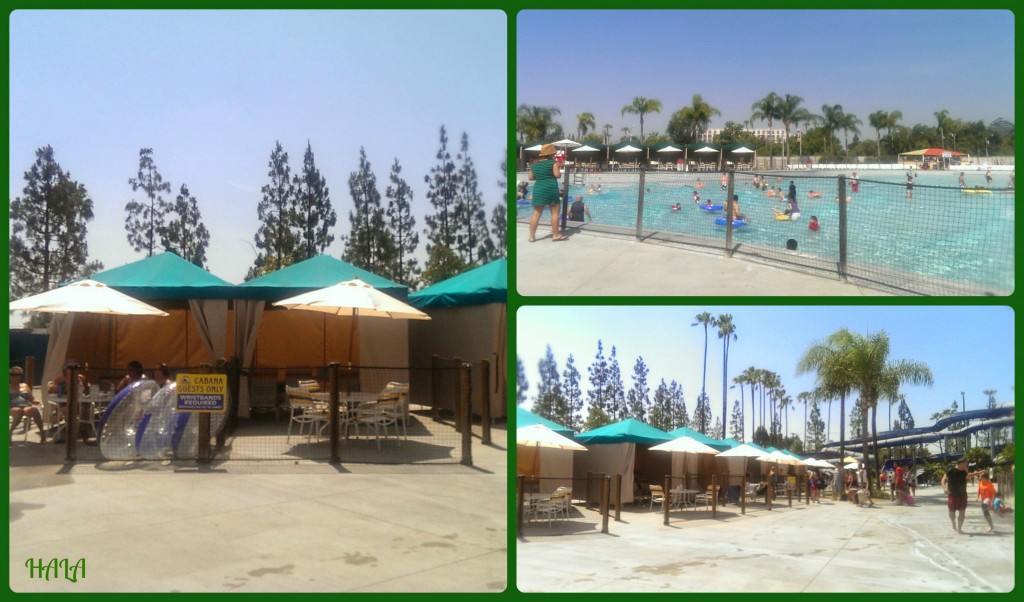 If you are able to, make sure to get a Cabana for your group! It is nice to have all of your stuff close by with you, so you don't have to keep running back and forth to the lockers. It also gives you a nice place to chill out and relax, out of the sun for a little bit. You can get some awesome views of the wave pool if you can snag a cabana in that area, they are very private. One more great thing about being in a cabana is that you can order food and it will delivered right to your cabana! How awesome is that?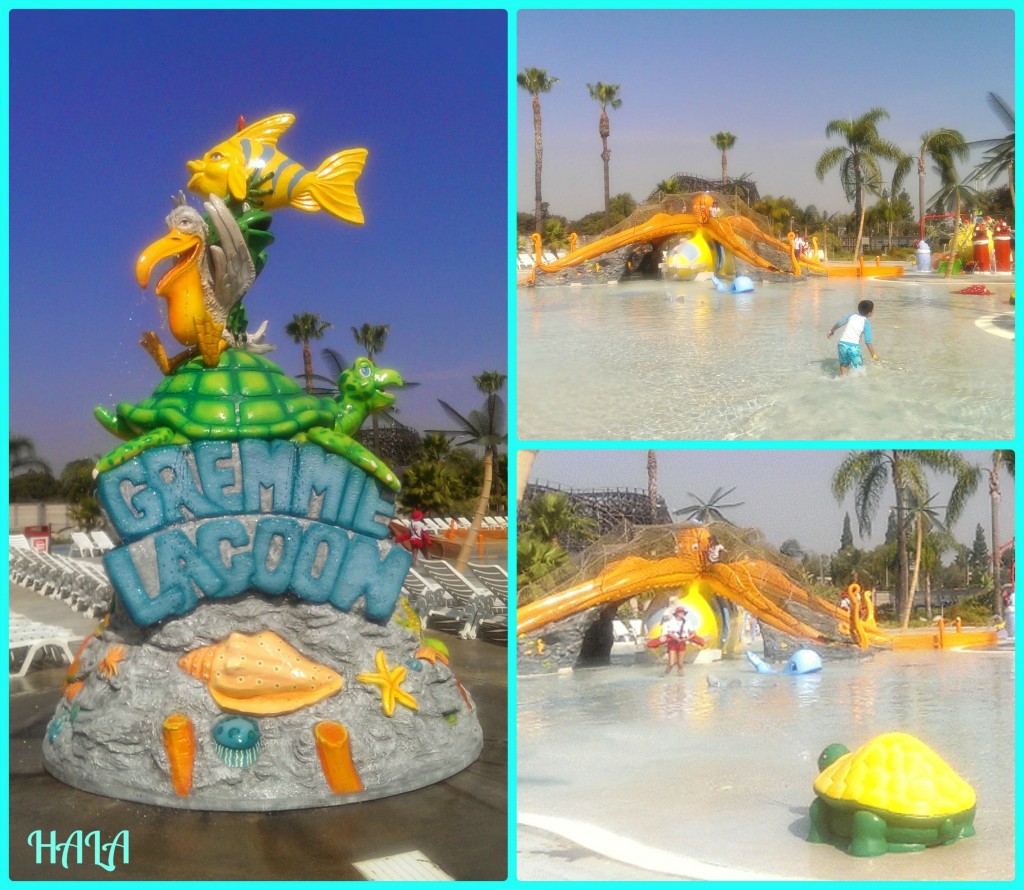 For the kids, be sure to check out Gremmie Lagoon! Your kids are sure to love it!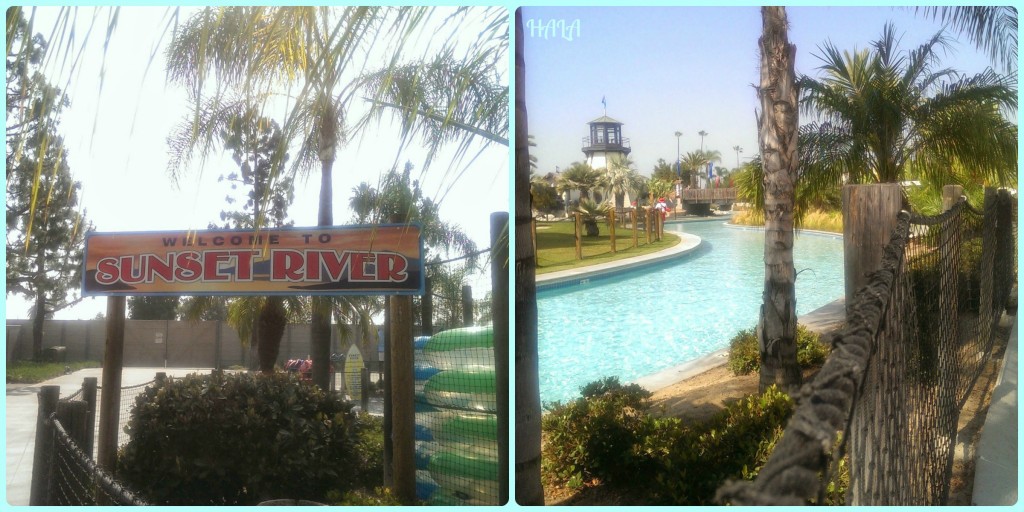 My personal favorite place to hang out at Soak City OC is at the Sunset River! I could float around in the lazy river all day long! So relaxing and such a refreshing place to cool off at. Not to mention, it is a beautiful site to see!
Look at some of the other awesome rides you can go on here!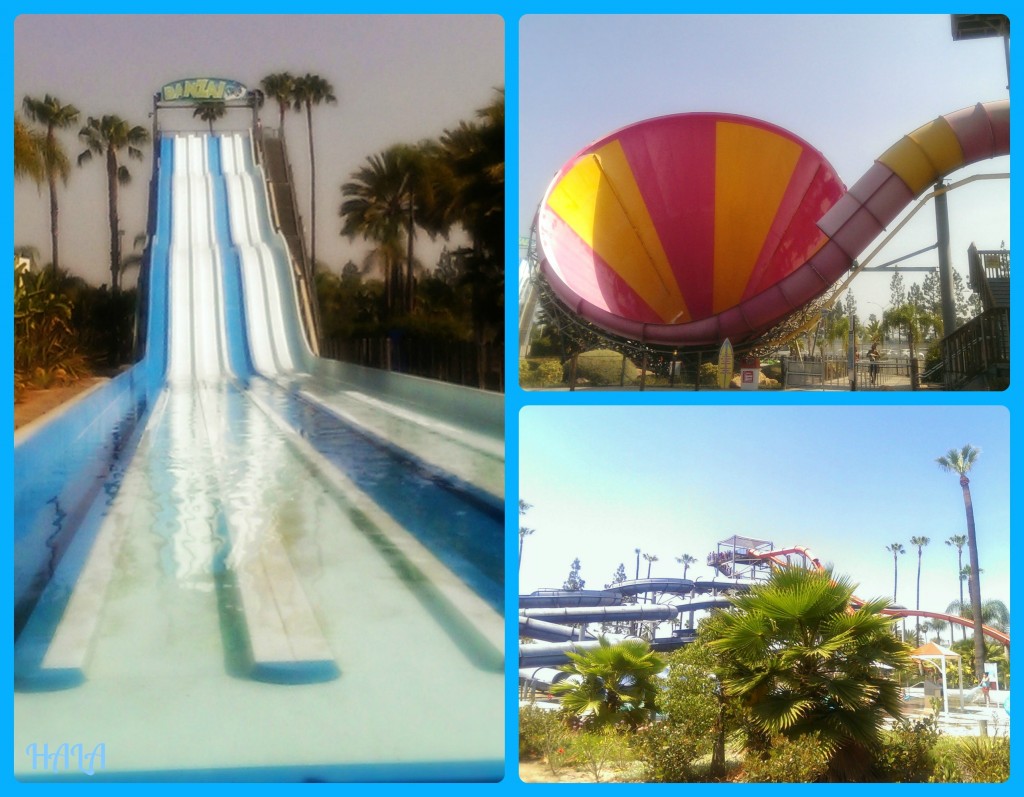 Ready to go for a spin or ride on the slide? 😉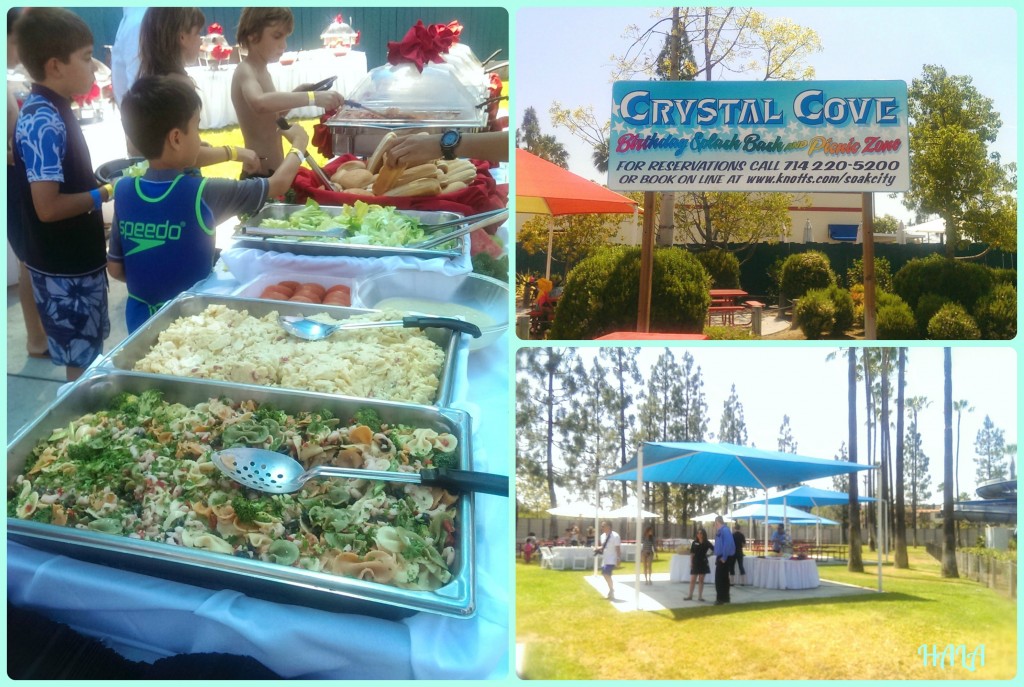 Soak City OC has a beautiful area for having picnics. Great for birthdays or any other special occasion or event! We had a very nice lunch here. Delicious food, beautiful grounds and great friends. What more could you ask for? =)
What will you be doing this summer? Will you be heading out to Knott's Soak City OC to cool down and to escape the heat? Hope to see you there!
Be sure to check out their website for times of operation, and for cool deals on ticket admission. For the most bang for your buck, check out their season passes! With the Gold Pass you even get admission to Knott's Soak City OC AND Knott's Berry Farm, which is across the street! What a sweet deal! 😉