Million Dollar Arm Review
By Erin
Disney's newest film, Million Dollar Arm has arrived in theaters everywhere today! I had the chance to attend a press screening of the movie last month and here's what I have to share about this wonderful film. There's so much to love about it, so much more than I was expecting there to be, I was pleasantly surprised, and I am sure you will be too! It doesn't hurt that one of the stars of the film is Jon Hamm. 😉
Based on a true story, Million Dollar Arm stars Jon Hamm as JB Bernstein who is a  struggling sports agent. Bernstein realizes that business has changed drastically and things aren't going so well for his career. As a last-ditch effort to save his career and livelihood he comes up with this crazy idea to find baseball's next great pitching ace by traveling to India to produce a reality show competition called "The Million Dollar Arm." He leaves everything behind, leaving a large prestigious firm to go out on his own with a dear friend  Ash (played by Aasif Mandvi).
With the help of retired baseball scout Ray Poitevint (Alan Arkin) who is cantankerous yet has a remarkable eagle eye, they soon discover Dinesh (Madhur Mittal from "Slumdog Millionaire") and Rinku (Suraj Sharma from "Life of Pi"), who are two 18-year-old boys who have no idea about playing baseball, yet have a knack for throwing a fastball. Many hilarious and heartfelt scenes ensue with these boys.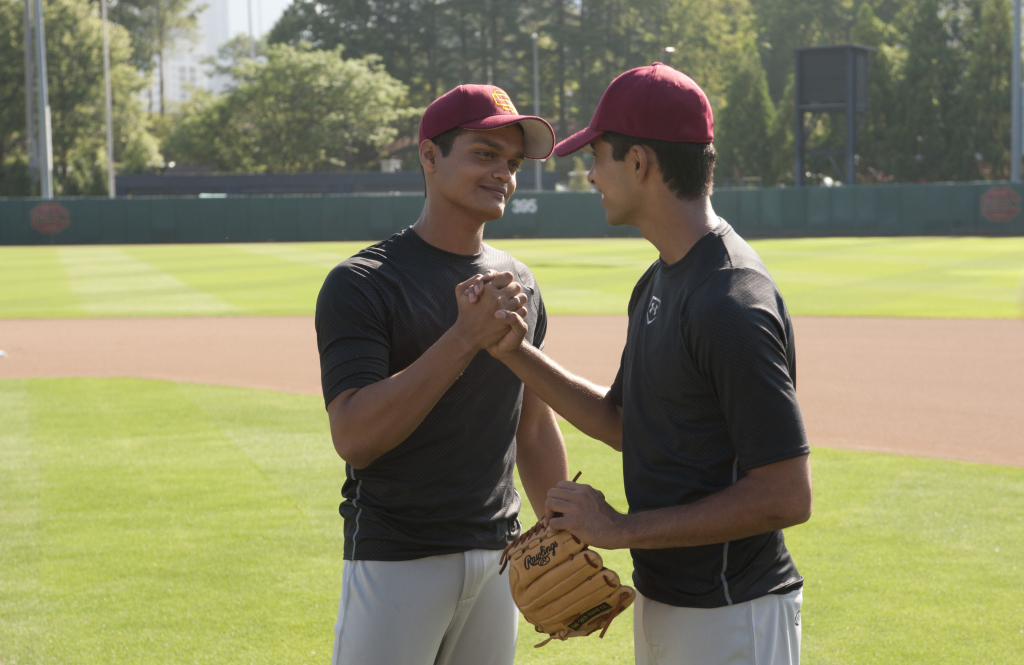 Hoping to make a quick buck by signing them to major league contracts, JB brings the boys home to America to train. While the Americans are definitely out of their element in India, the boys, who have never left their rural villages, are even more challenged when they come to the States. As the boys learn the finer points of baseball, JB, with the help of his intelligent and witty friend Brenda (Lake Bell), he learns valuable life lessons about teamwork, commitment and what it means to be a family.
The plot does seem to be a bit formulaic, as many films are; but it has a good heart and  a good message behind it. If you have a dream, and the determination, heart, commitment and belief that you can succeed; then only good things will happen.
What are some other things to love about the film?
India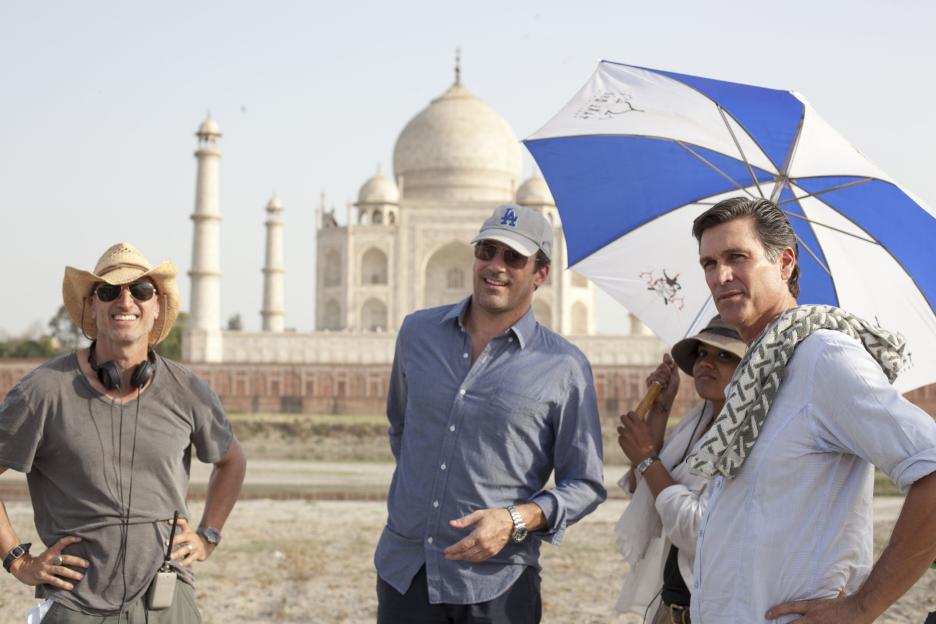 Quite a bit of the film takes place in India. In a country of 1.2 billion people, the odds are good according to JB that they will find an undiscovered raw talent. The hope was to capture all the cricket fans and turn them towards baseball. As the Americans are totally out of their element in India and culture shock sets in, much comedy comes of it just as when the boys come to America. It was a great part of the film to watch the two different cultures interact with one another.
Dreams
Just watch the clip above, it says it all. 😉
LOVE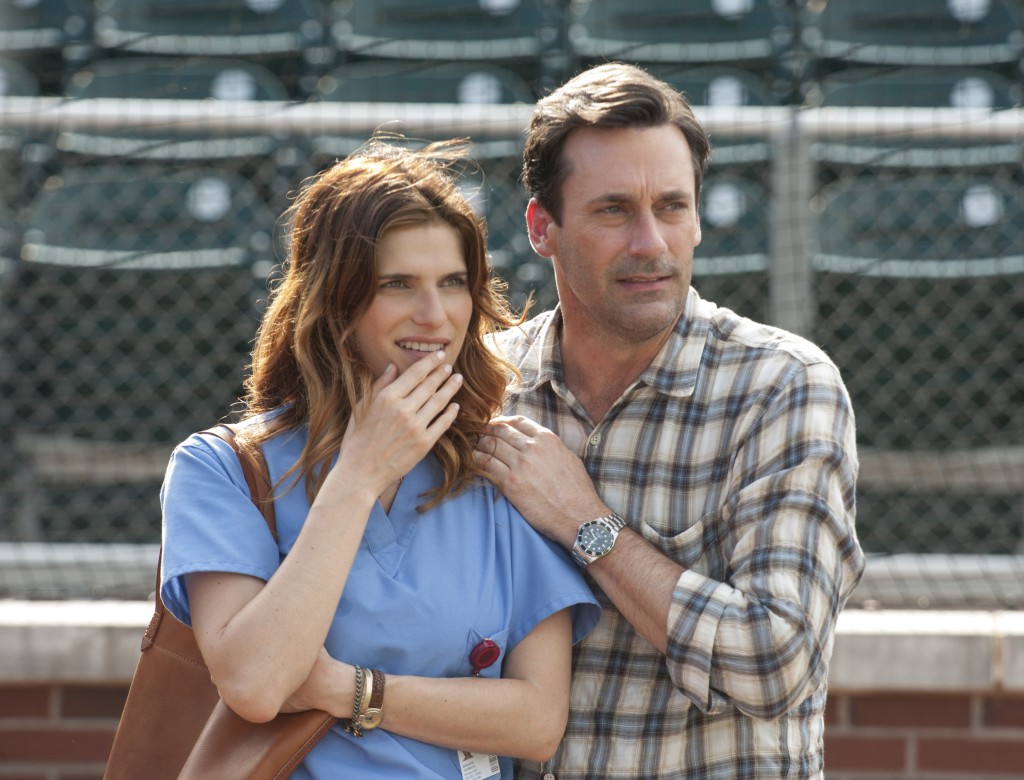 Love is a theme throughout the film, but will JB wake up in time and see what's right in front of him? There are many bumps and bruises along the road for JB in terms of love, is he ready for it? Or is he more concerned with making a buck and getting this deal signed with the boys? JB also struggles with realizing the boys need his love and approval as well. As much as a prick as JB can be, and you might be thinking a whole bunch of words I cannot say about him here, you still end up rooting for him somehow and want him to wake up and get it together before it's too late.
 Family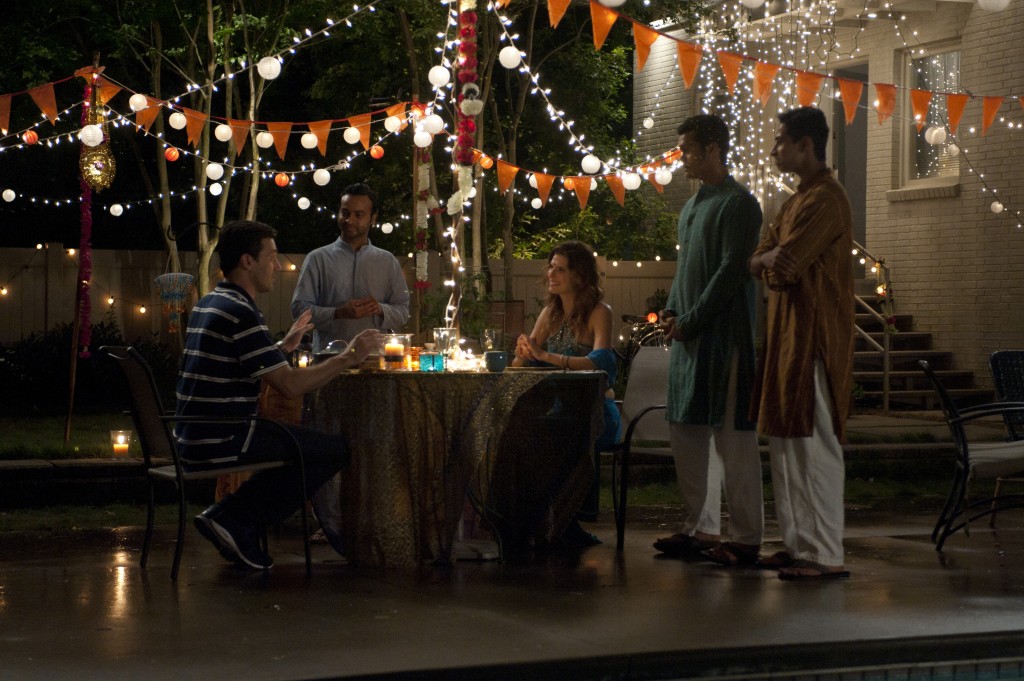 The boys treat JB and Brenda as family and share their culture with them. Here they are treating JB & Brenda to a very special date night dinner. 😉 Will JB open up and accept this family?
Pure Joy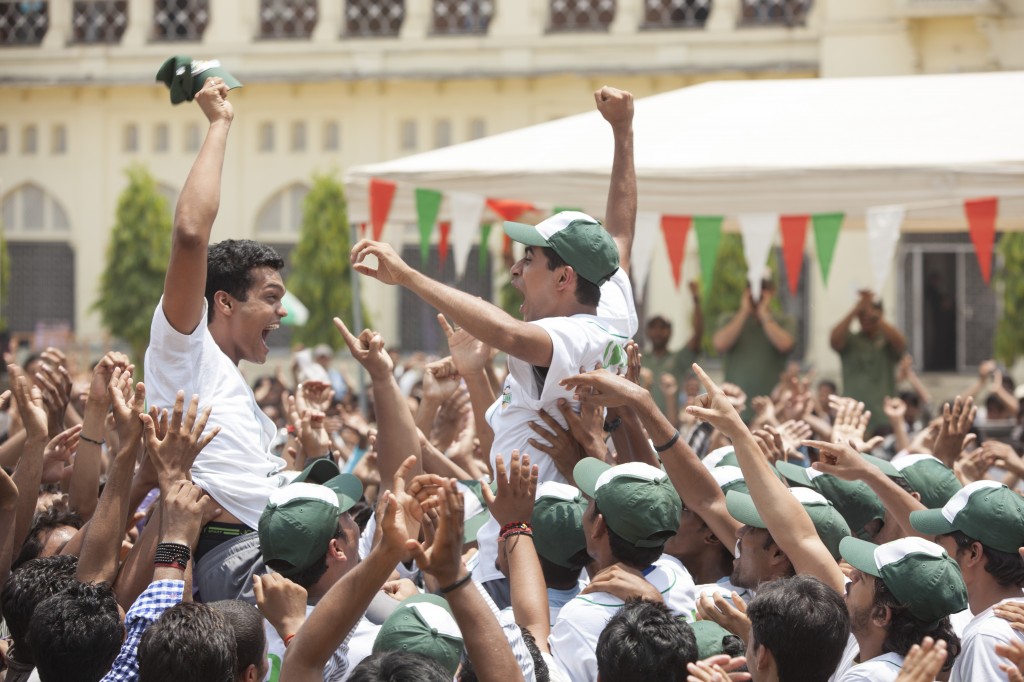 There are many moments of pure joy, I think the expressions on the boys faces here says it all. Million Dollar Arm will have you in smiles right along with them.
So how does it all end? Will the boys get signed contracts to a major league team? Does JB come around and get the girl in the end? Well, you will just need to head out to the theater now and find out for yourself now, won't you? 😉 I can't tell you everything here, that would ruin all the fun! Being a true story and all, you could google it like Jon Hamm did, but in his defense he didn't have this movie to watch yet to see how it all panned out. So do yourself a favor and just go out and see the movie already!  🙂
To keep up to date or learn more about the film, be sure to check these out:
Also, if you haven't already read my post with Jon Hamm, Lake Bell the real Rinku and JB at the press junket, be sure to check it out here! Million Dollar Arm: Dreams, Second Chances, & More. 
Million Dollar Arm opens in theaters everywhere today, May 16th and is rated PG!
*All images are copyrighted by Walt Disney Studios.*