Million Dollar Arm: Dreams, Second Chances, & More.
By Erin
*I attended a media/press junket for the purposes of this post. All thoughts and opinions are my own.*
When I first heard about the movie, Million Dollar Arm, I didn't know what to think or expect. Another baseball film based on a true story…. ok… Oh!! Jon Hamm is in it? Sure! I'll go see it! I was pleasantly surprised and blown away by this film. It is not just another sports movie. It is also about relationships, family, second chances, and making dreams come true. Now, come with me to Beverly Hills and let's see what the stars of the show had to say about Million Dollar Arm. In attendance was Jon Hamm ("JB Bernstein"), Lake Bell ("Brenda Paauwe"), the real JB Bernstein, the real Rinku Singh, Joe Roth (Producer) and Gordon Gray (Producer).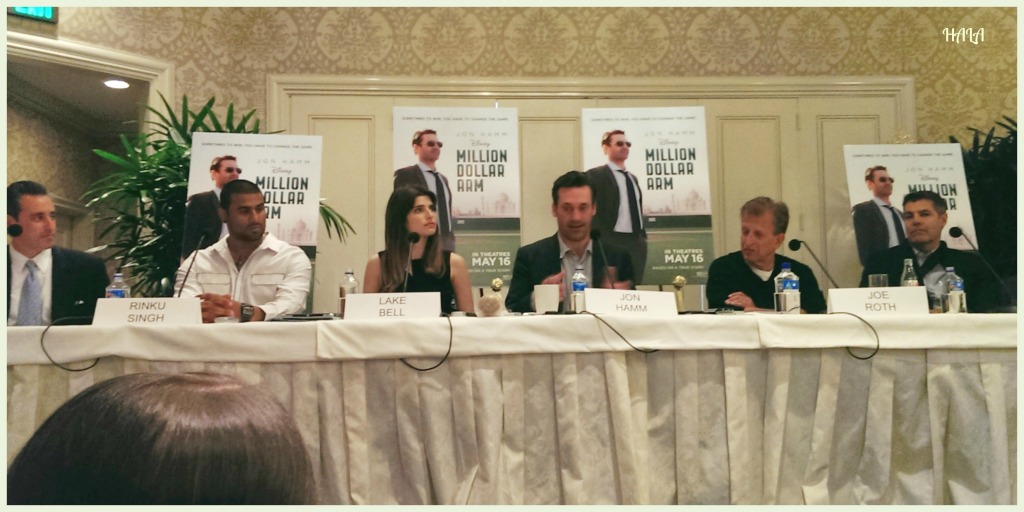 First we chatted with the producers of the film. When discussing about how it is more than just a sports movie Gordon Gray had this to say.
Gordon Gray: I mean for us this is a movie really about JB as a fish out of water going to India with his crazy scheme, leaving a single guy, a bachelor having a fun life and then through the evolution of this development with the players, becoming a surrogate father and ultimately opening up his heart to find love and marriage.
Joe Roth was asked what attracted him to this project.
Joe Roth: Everything attracted me to this project. And I love the second chance stories and I love fish-out-of-water stories and I, I love the idea that I'm sitting in a movie theater and I'm thinking wow if these two guys can accomplish that, I can get up out of here when the lights get on and I can accomplish almost anything.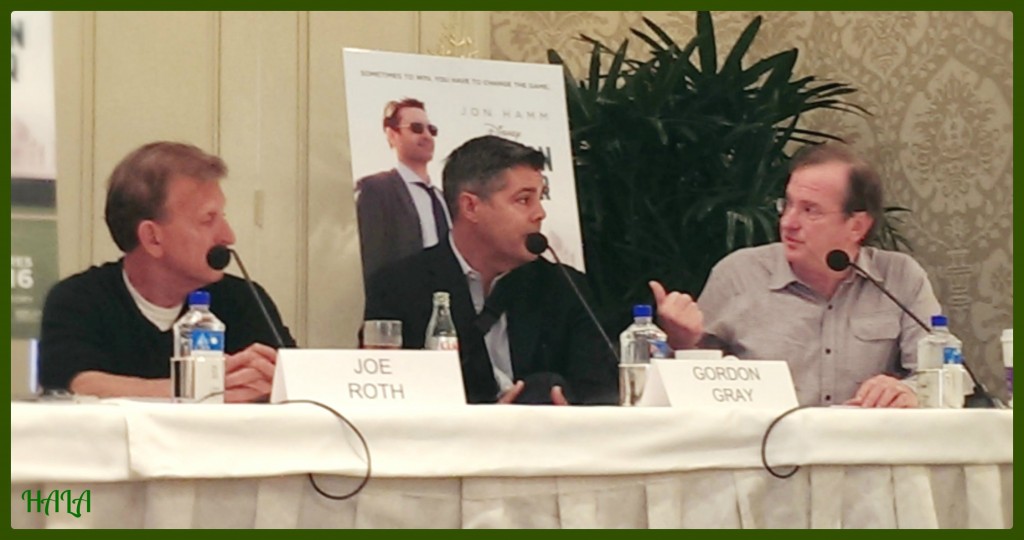 Jon Hamm and Lake Bell were up next to tell us their thoughts about the film. Jon was asked if he had heard of this story and what was it about the script he liked as it is wildly different than his role as Don Draper on Mad Men.
Jon Hamm : No. I, I read the script and finished the script and loved it and then looked back to the title page and went like wait a minute. This is true? I immediately like two hours later was in like a Google hall of like you know finding out everything I could about this and I was like oh my God, it's, this actually happened, it's just this incredibly uplifting story about – about thinking outside the box and, and really following through with something and working hard and succeeding and it's just again you're right it's about 180 degrees from Don Draper, this character that I play but it, it's affirming and it's uplifting and it's heartwarming and it's emotional and it's not a "sports" movie so much as it's a movie that moves you. It has this wonderful message and it's nice that I get to be in something  that I can tell my friends to take their children to.
The character that Lake Bell portrays in the film, Brenda is a very strong and intelligent woman. She's really smart. Lake was asked, Is it hard to find these kinds of roles? This is a smart female character as you say, in a male-oriented kind of film.
Lake Bell: Yeah I think it's a well-drawn character. She's smart and she's layered and sometimes even for a supporting peripheral character that's sort of supporting his emotional journey that is often, I mean that's absolutely rare, so I'm, I'm very thankful to it and I think also Craig's work in keeping it tonally you know and he sort of, he encouraged me to be a little tough you know and I know JB said that the real Brenda was bad a**!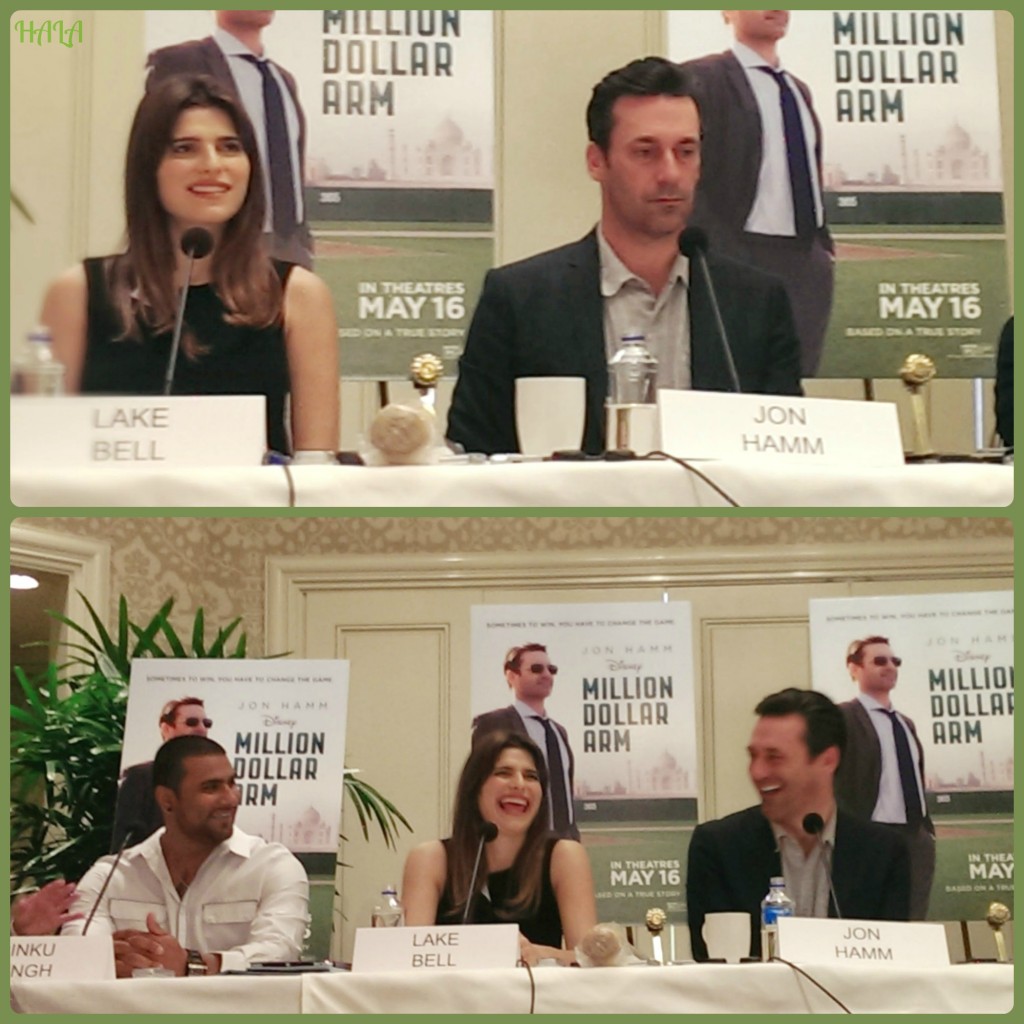 Last but certainly not least the REAL Rinku and JB got to tell us their thoughts on how they thought their story turned out on the big screen. Being that Rinku was there and this is his story too, he was asked about his thoughts of his portrayal by Suraj Sharma who was also in Life of Pi. We were all wondering what that kind of thing was like to see yourself on the screen.
Rinku Singh: First of all I think he's not just a great actor, he's a great young man.  I'm very lucky to have  a man like him to play in my role and you know obviously what I think of this movie that you know I never have seen any movie like that before. It's such an inspiring. This is something that you know seeing a bunch of American kids come in here like for me was totally a new, new you know planet. Being here it's just so amazing seeing all different new things, you know. This is something I think a lot of American kids gonna carry from the movie the rest of their life.
In the film JB Bernstein is not exactly the nicest guy. You can even go as far to say he is a bit of a prick. Through it all, there is something about him that keeps you rooting for him, wanting him to succeed and to make the right choices, to change and become the man we know he can be.
It was not surprising then that JB was asked about Jon's portrayal of him. Were you as big of a prick as he was?
JB Bernstein: It's actually, you know the answer, the short answer to your question is yes. But you know it wasn't that I was trying to be a prick, I, I was so focused in my life on business I'd become kind of myopic and the only thing I really took pride in was the deal and getting deals done for my clients and that was my sole source of pride so it kind of became this self-fulfilling prophecy that you know I was defined as a person by being an agent. There's a point actually in the movie where I'm yelling at Brenda, or he's yelling at Lake, in the hospital and Brenda and I actually went to see the movie the other night and one of the people in front of us, this woman in front of us who didn't know I was sitting behind her said wow this guy JB is a real prick and Brenda's going, watch the rest of the movie, he turns out good.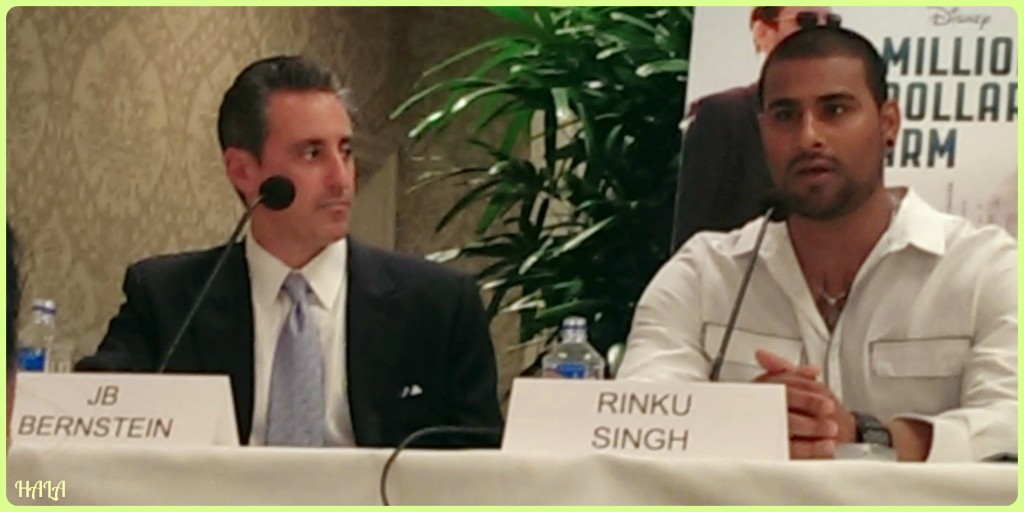 That concluded the press junket for Million Dollar Arm. My good friend Katherine from Imoni Joy and I enjoying a day out in Beverly Hills after the press junket.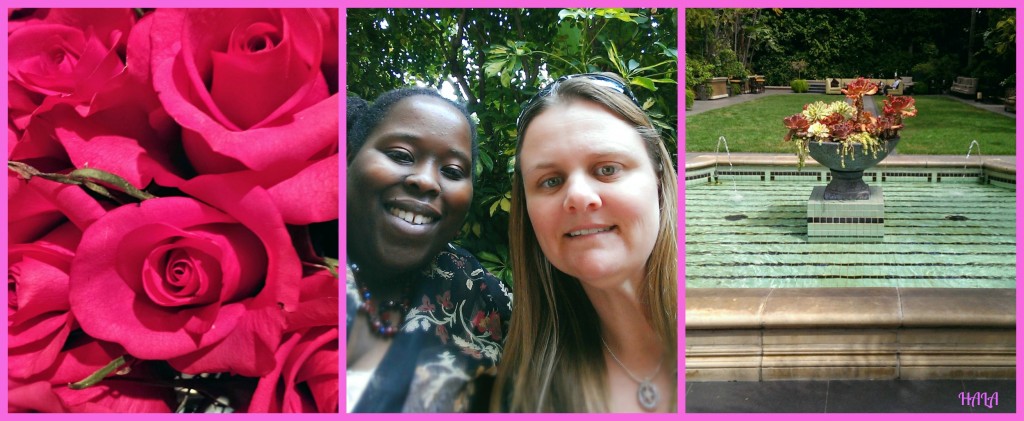 The Million Dollar Arm truly is an amazing heartfelt story that I hope you will get to enjoy as well! I hope you will share your thoughts of the film with me too! For now, make sure to check out the links below!
To learn more about Million Dollar Arm, Follow them here:
MILLION DOLLAR ARM

is rated

PG

and opens in theaters everywhere on May 16th!