Disney California Adventure: Great Times & First Times
By: Erin
Going to Disney California Adventure or to Disneyland, you can always expect to have a great time. However, when you go with someone who has never been to Disney CA Adventure, AND you go with a fun group of bloggers, you will have the time of your life! Good friends and fellow bloggers Jamie from Minnesota Girl in the World, Mindy from Budget Fairy Tale and Jaime from Polka Dots on Parade all decided to head on over after the conference was done with for the day that we were here for. We were in the area attending the first ever Entertainment New Media Network Conference and we were just a hop, skip and jump away from the happiest place on earth, so how could we NOT make a trip or two or three to this magical place? It was Jamie's first time to Disney California Adventure, which made this trip extra special.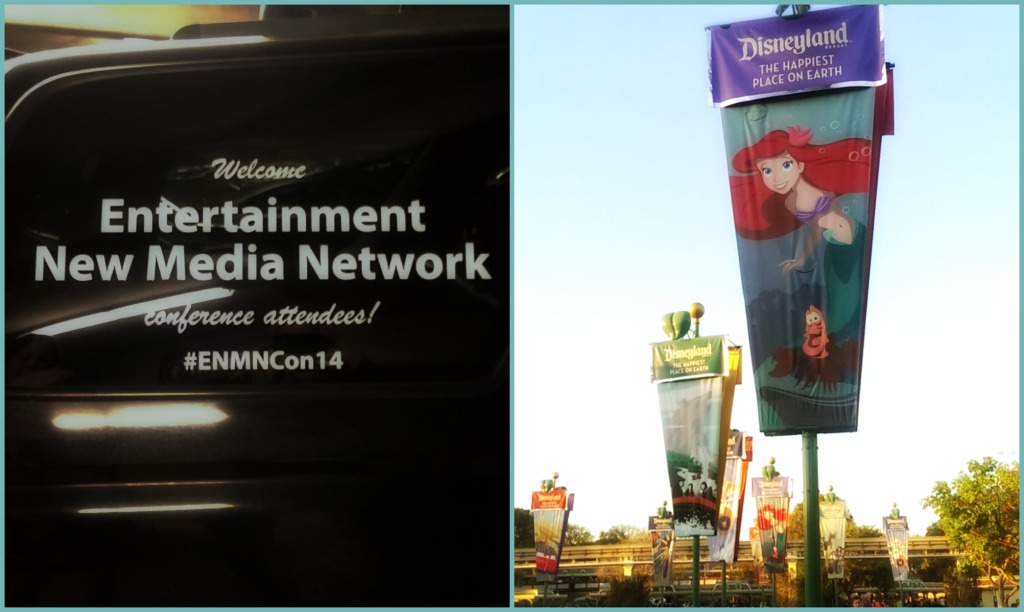 We were excited to spot an Entertainment New Media Network vehicle in the parking structure at Disneyland! At the entrance to Disneyland and Disney California Adventure. How I love Ariel! One of my favorite Disney Princesses.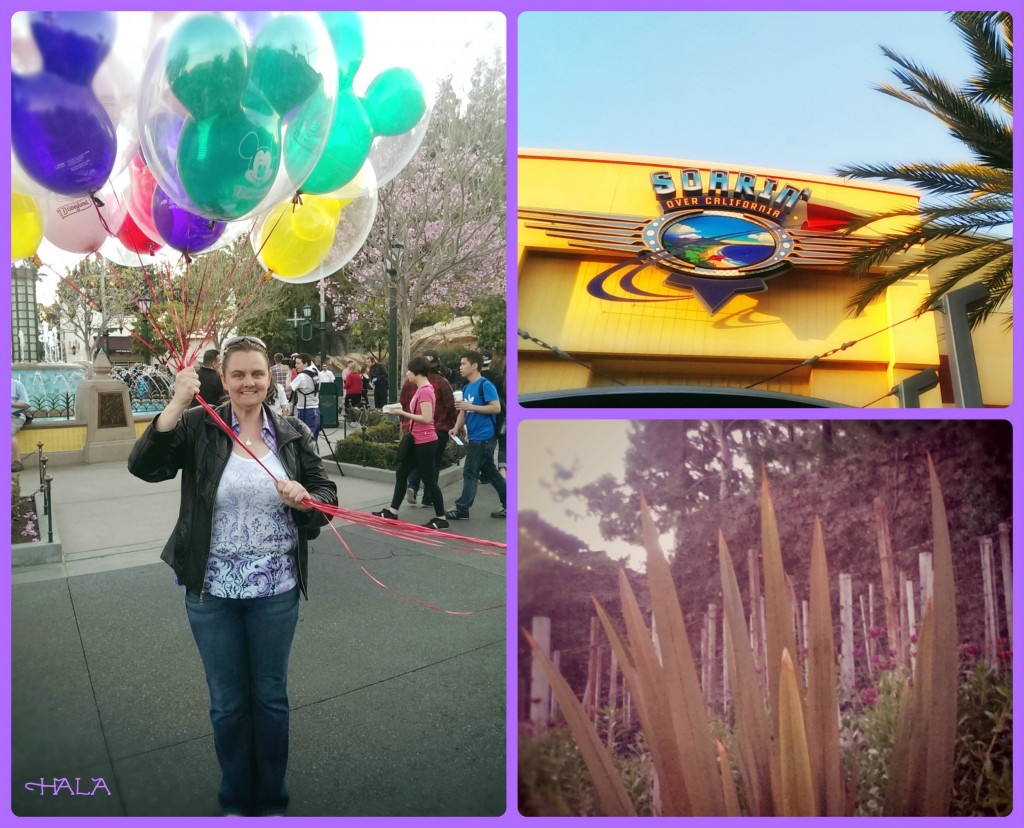 Whether it is your first time to DCA or your millionth time, it is always fun to get your picture taken with all the balloons! Just ask a cast member and they will be happy to let you get this magical shot with all the super shiny and colorful Mickey balloons! =) Then you need to swing on by to Soaring Over California. That is a not to miss ride for any newbie to the DCA side. You will love all the sights, smells and delights of this ride! *Keep an eye out for a special "Hidden Mickey" on a golf ball at one point during the ride* 😉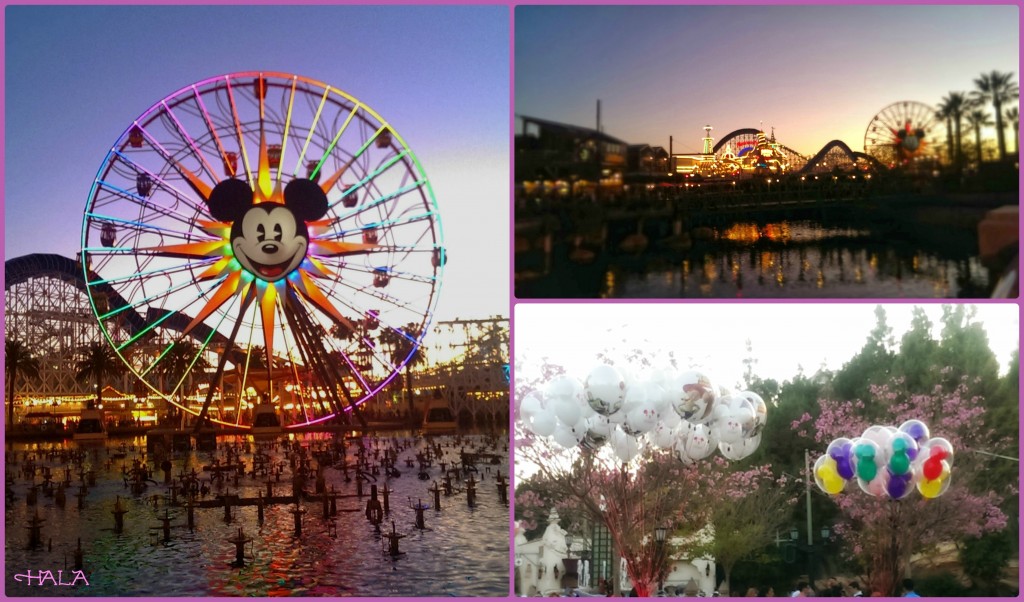 One of the best places to take photos at is here in front of Mickey's Fun Wheel.  Mickey's Fun Wheel is a 160-foot tall Ferris wheel that was inspired by Coney Island's 1927 Wonder Wheel at Deno's Wonder Wheel Amusement Park.
You will also want to make sure not to miss out on Cars Land! Hit up Radiator Springs as soon as you get here in order to try and get a fast past. If you are unable to get one and they are already out for the day, if you don't want to wait in the long standby line (I have seen it at anywhere from 60-190 minutes before!) be sure to try out the single-rider line! It is generally much shorter and can get you on the ride much faster! We gave the single rider line a go as the standby line was approximately 90 minutes or so, and ended up only waiting about 30 minutes! Not bad at all! No matter what age you are, it is always a blast to try on the hats and show your Disney Side! Cars Land has some awesome hats to try out, look at the fun ones we found!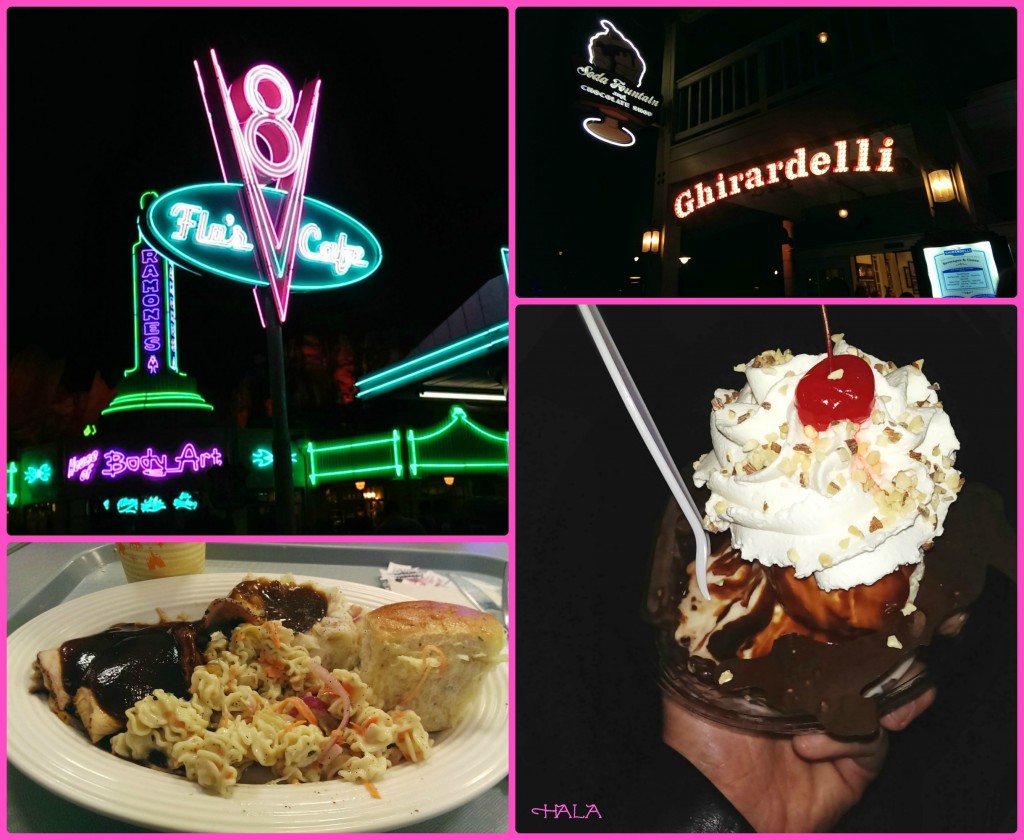 There are many delicious food options at Disney California Adventure. Make sure to try some places out, especially if you are a first timer in the park. If you are an annual pass holder like myself you also will get a pretty nice discount on food as well. Flo's Cafe is a good choice if you are craving some good old comfort food. I also love the Coca-Cola BBQ sauce they use on some of their meats, it adds some wonderful flavors to your meal. For dessert be sure to head on over to Ghirardelli where you can order or create a special ice cream treat of your own. There are also Starbucks popping up around Disneyland, I love how you can use your pass to get a discount on the drinks at Starbucks AND you can use your Starbucks Cards too!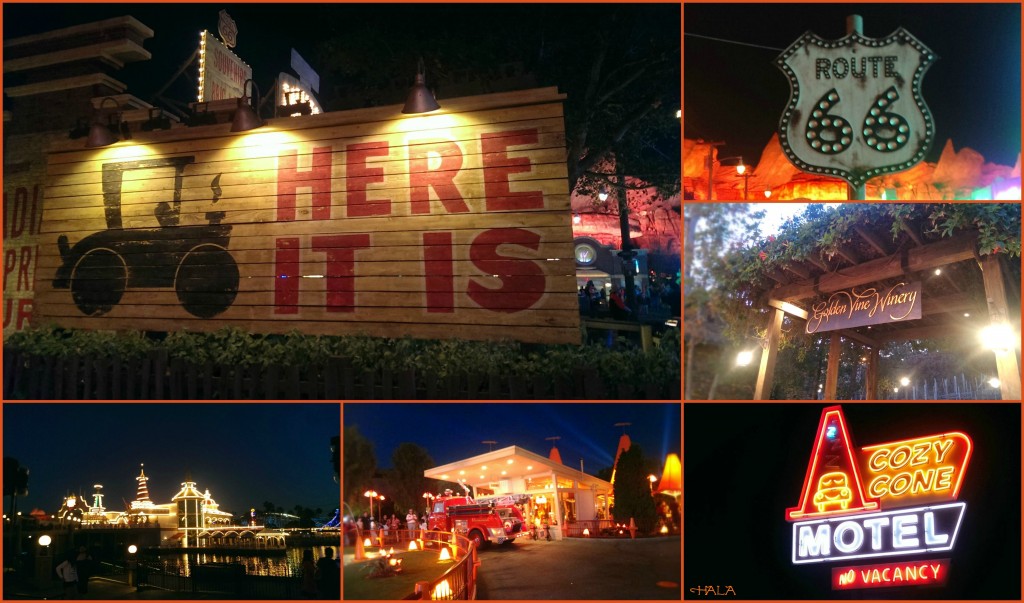 More fun spots around Cars Land and the nearby Golden Vine Winery. Be sure to head on over there if you are craving some wine, or wish to do some wine tasting! If you are looking for a really happening time in the evening, make sure to go explore over at the Hollywood Backlot and take a peek  at the Mad-T-Party! Music, dancing, DJ's, drinks, entertainment and more make for a fun time!

What made this particular trip to Disney extra special and magical? Jamie was here at DCA for the first time! The three of us were thrilled and honored to be able to show her around to all of our favorite spots in the park. Mindy, Jamie, Myself, and Jaime showing our Disney Side over at Disneyland.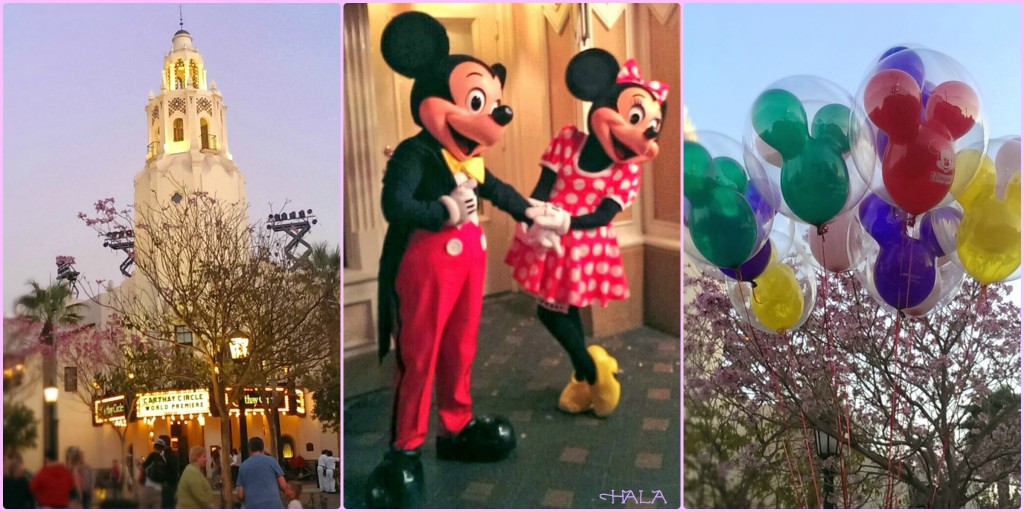 Mickey and Minnie were thrilled that the four of us came to visit.
If you want to check out some more fun Disney Adventures, be sure to check these posts out as well:   A Magical Birthday at Club 33, Disney at Night, Halloween Time at Disneyland  just to name a few… 😉
What are some of your favorite adventures you've had at Disneyland or Disney California Adventure? I'd love to hear about them!