Knott's Berry Farm For the Cure
By Erin
Recently you may have noticed that I had a giveaway in honor of Knott's Berry Farm's Partnership with Susan G. Komen for the months of February and March to help  raise funds for breast cancer research. Here are some pictures from the kick-off event that was put on to get the fundraiser going. You can see all the pink accents that have been added to the park in honor of all  those fighting breast cancer, the survivors, and those who lost the fight. It's partnerships like this that will help us find the cure to this horrible thing called cancer that much faster.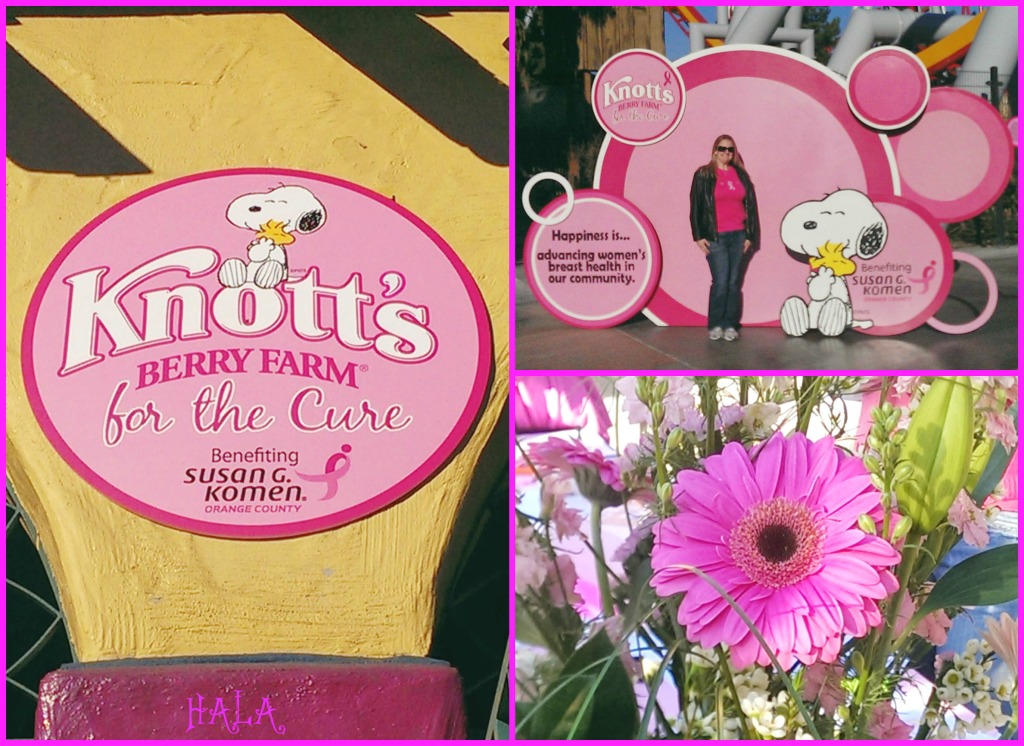 You can't miss all the pink Knott's Berry Farm for the Cure signs all around the park!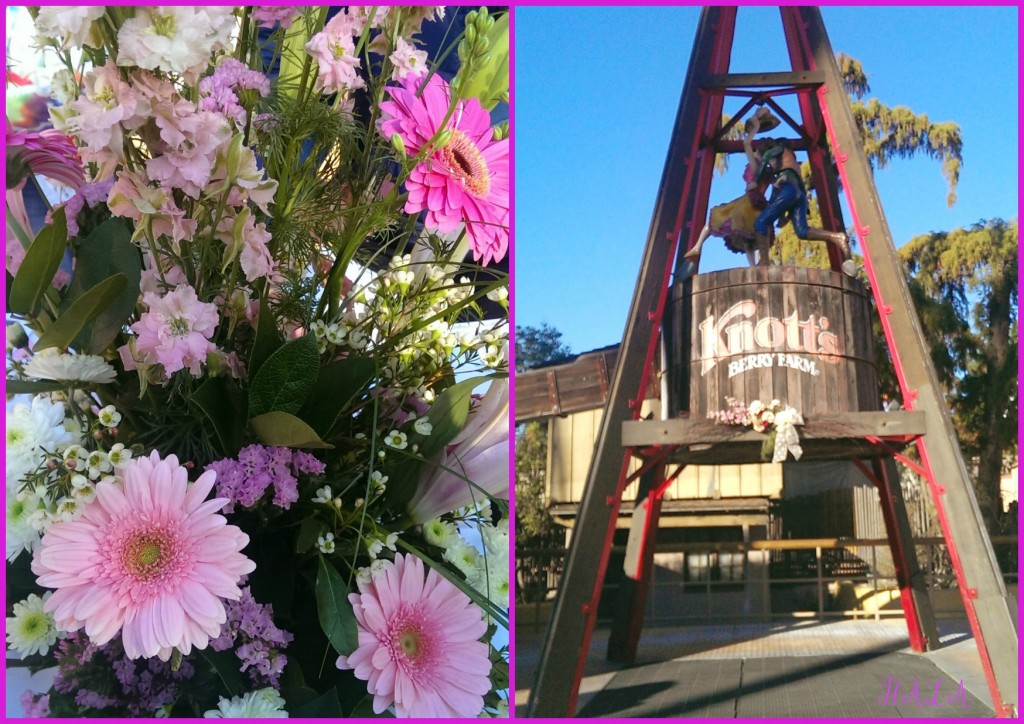 I absolutely loved all the pink flowers.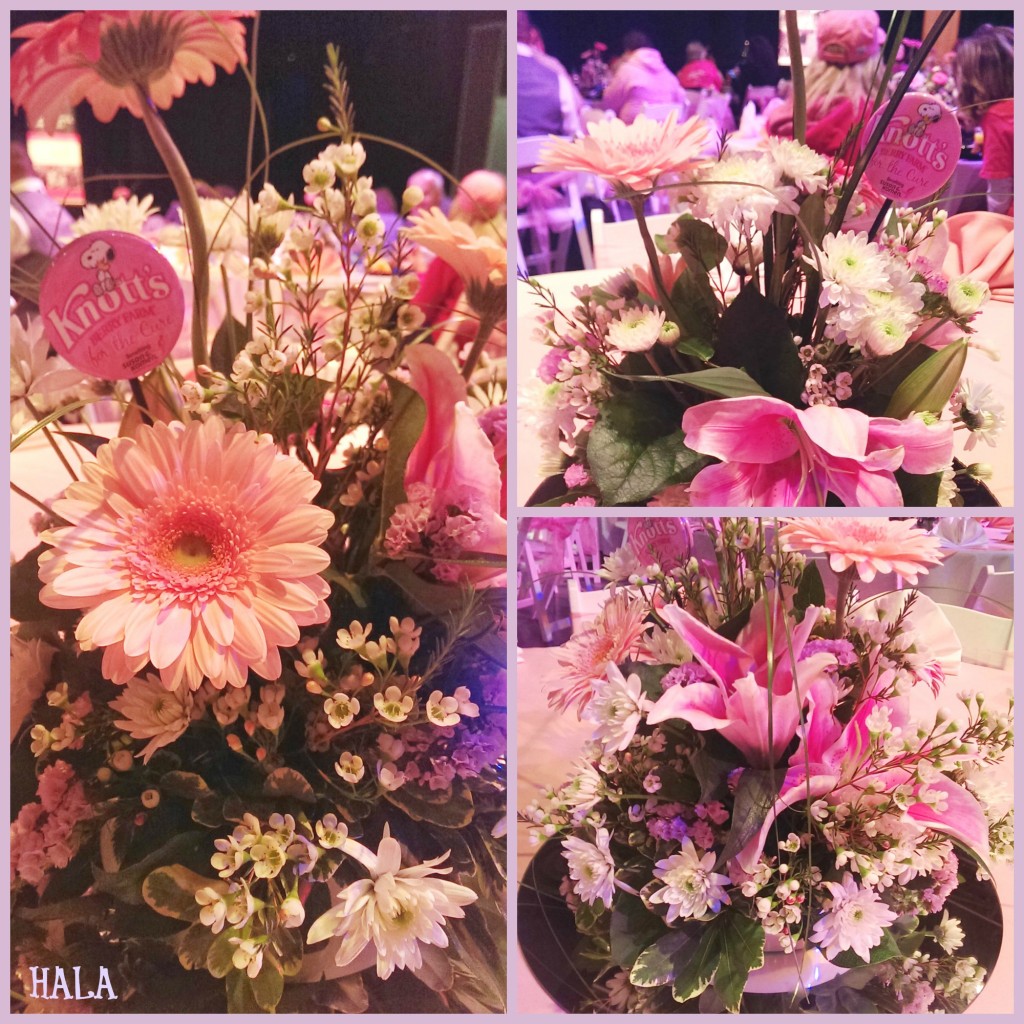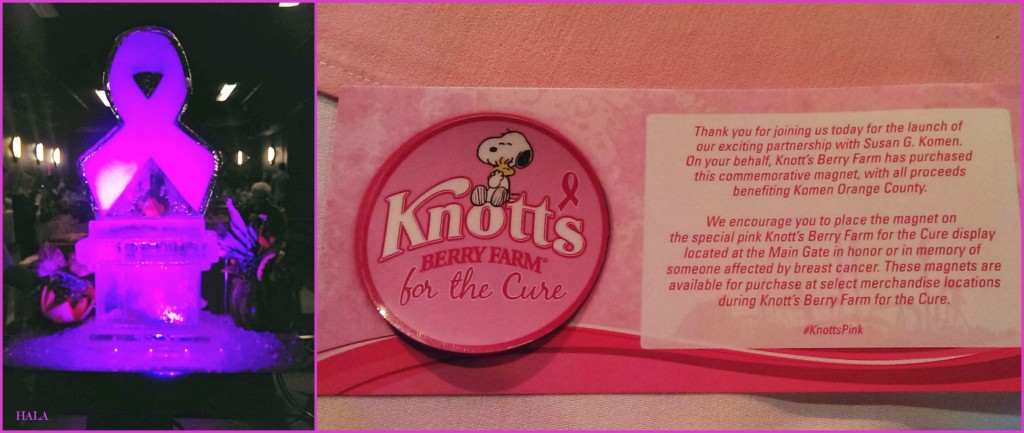 They had an amazing ice sculptor of a pink ribbon and these Knott's Berry Farm for the Cure magnets were a nice touch to be able to add on to the special display near the Main Gate in honor or memory of a loved one that has been affected by breast cancer.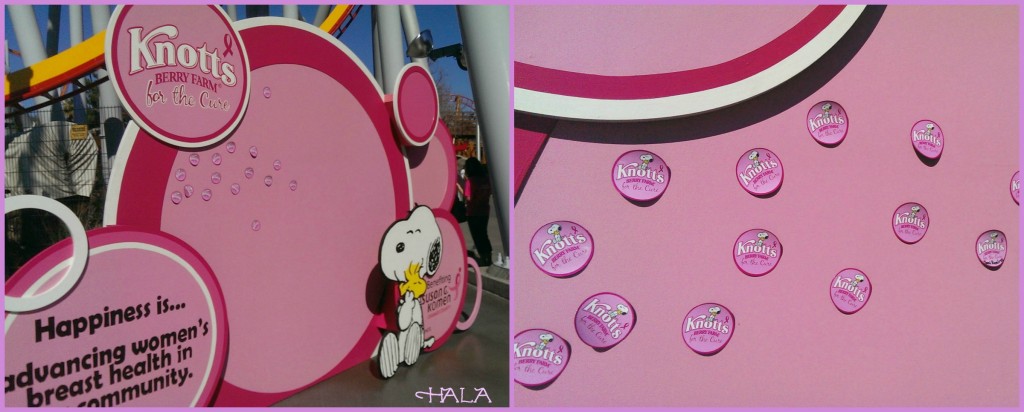 The special display to place the magnets on in honor or memory of loved ones, located near the main gate to Knott's Berry Farm.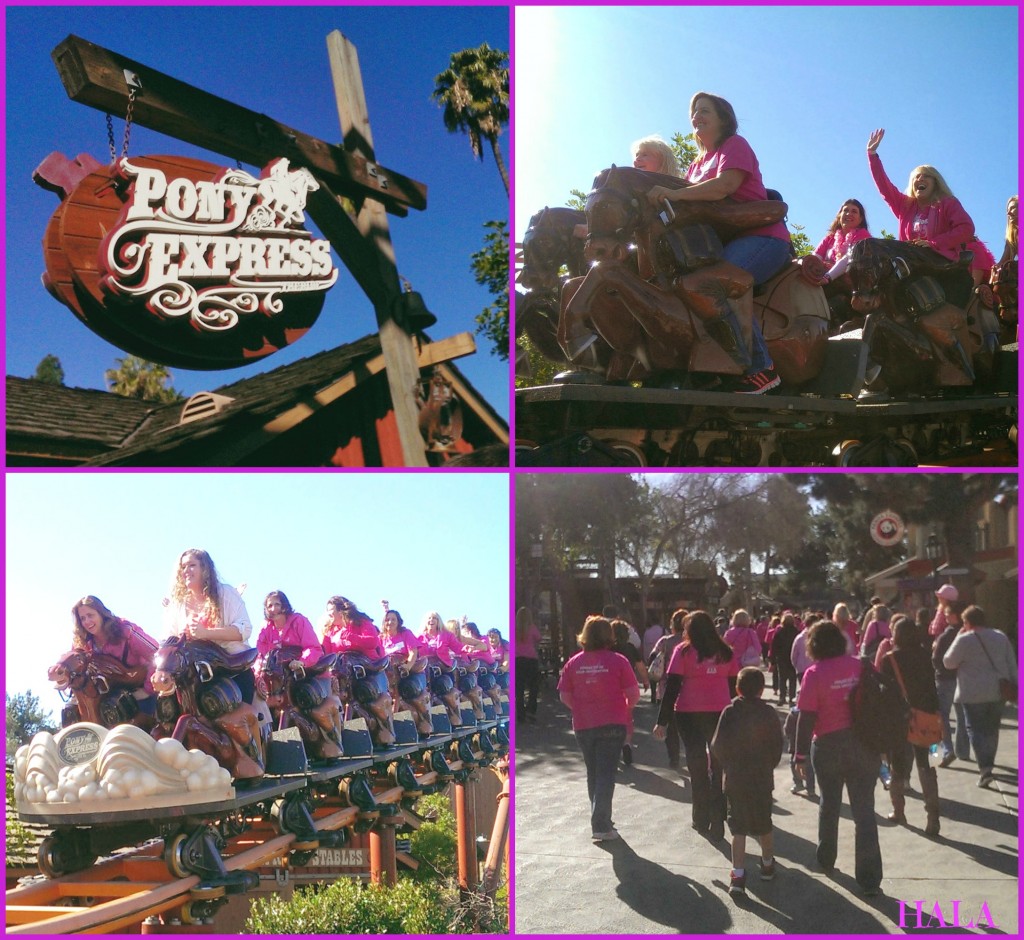 All of the Cancer Survivors in attendance rode on the Pony Express! It was an awesome thing to get to witness, and I was able to capture the moment here!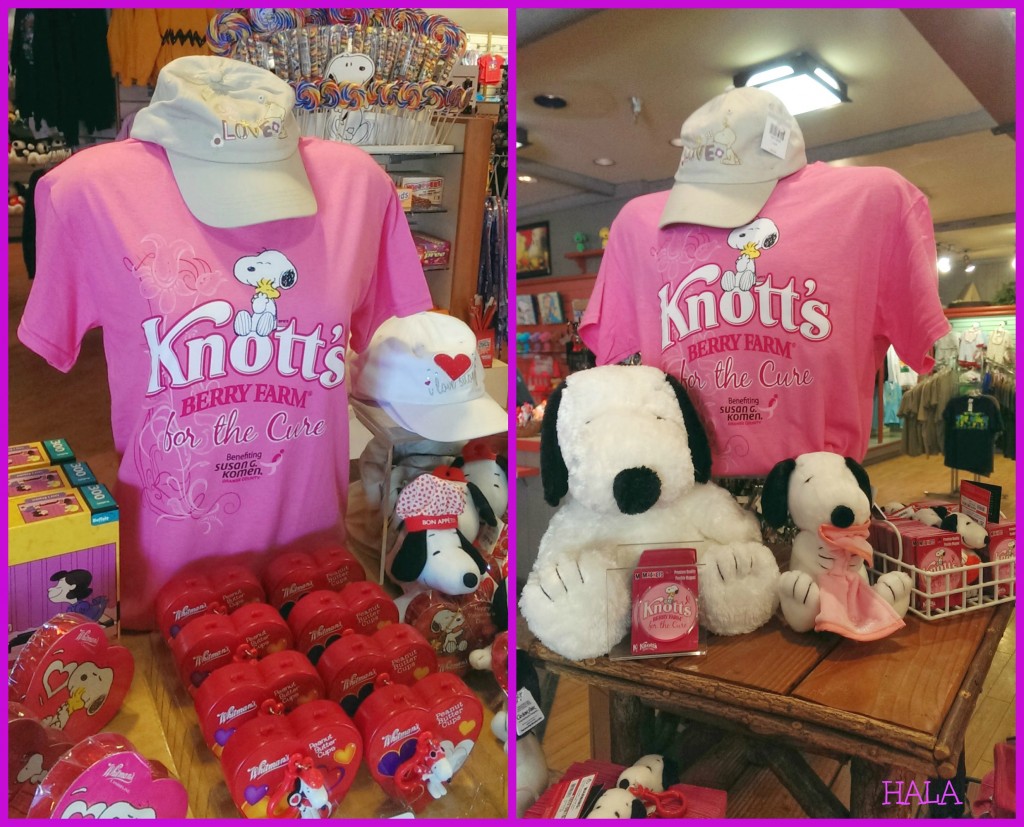 These Knott's for the Cure shirts are a STEAL at only $10 per shirt! Plus, $5 from every t-shirt goes to the Susan G. Komen fund! I just had to buy one for such a great cause, and it was PINK! Come on! How can you NOT like that! 😉

Lastly, we took a ride up in the Sky Cabin! Such beautiful views of the city and park can be seen here. Here are a couple shots of the park that I was able to get in the moment as we were high up in the sky.
If you have the chance to visit Knott's between now and March 31st, it's the perfect time to go to help support Knott's and Susan G. Komen for the Cure!