A Day at the Races at Santa Anita Park
By: Erin
Disclosure:  I was invited out to Santa Anita Park by America's Best Racing to experience a fun day of horse racing on opening day of the fall meet.  I received lunch and a gift bag.  All thoughts and opinions are my own.
Santa Anita Park is a beautiful race track in Southern California and the stands are packed with young and enthusiastic fans. Host of the Breeders Cup every November, I had the wonderful opportunity  not too long ago to spend a day at the track in Santa Anita to celebrate the opening day of the fall meet. Being the horse crazy gal that I am, I could not pass a chance up of spending a day with some amazing and powerful horses. I spend a lot of time with these guys after their racing days are over, but don't get to see them in action as often as I would like during their racing careers.
Average crowds of over 50,000 come to be seen at events at race tracks all over the country. It's not just about the sport, it's a lifestyle. Folks will dress to the nines for the occasion with the latest fashions. Friends enjoy the afternoon together while making some new ones along the way. You can enjoy a drink and a nice meal while cheering on the horses and making memories to last a lifetime. Making a winning bet on some of the finest horses in America will have you floating on cloud 9, even if you only win a dollar or two.
Here is a little peek into our special day at the track!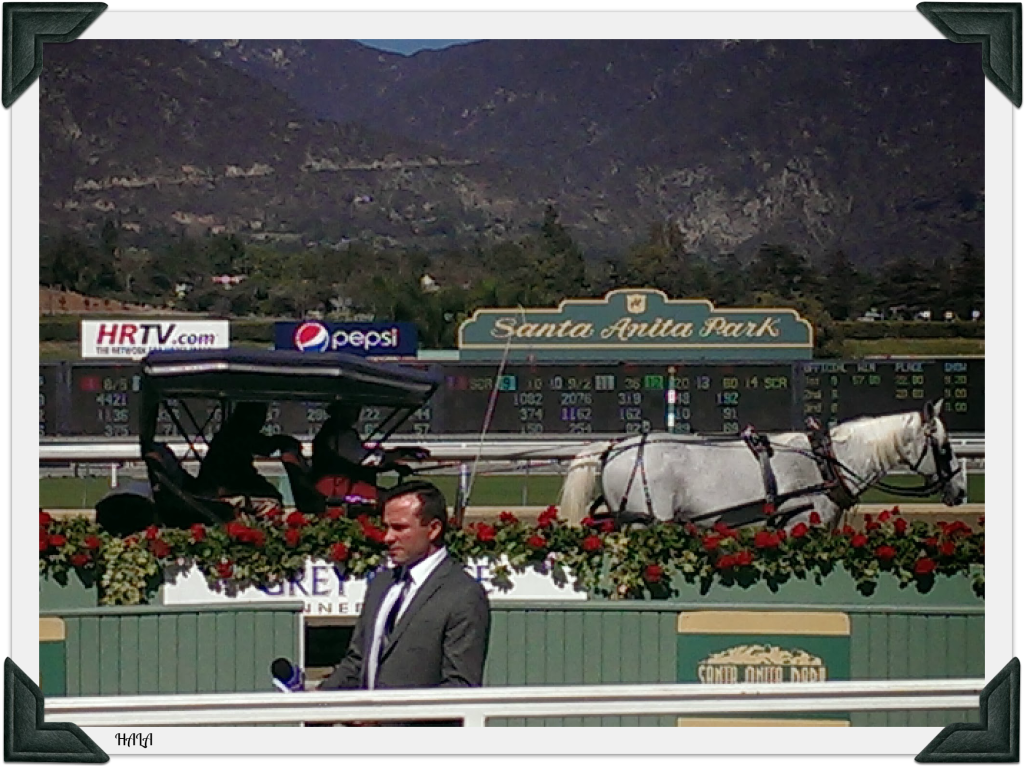 The beautiful grounds of Santa Anita Park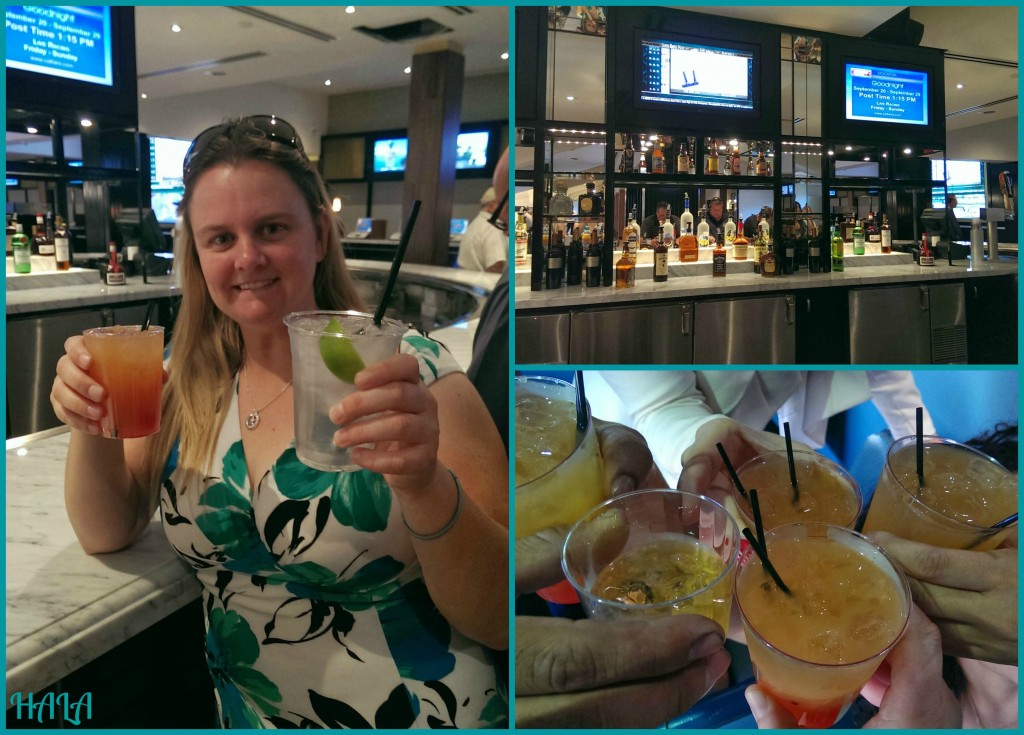 The newly remodeled Santa Anita has a fresh new look inside in their bar and food court area. Very snazzy! Cheers! Just so you know, they make the BEST Mai Tai's here! 😉 We all had them. I'd say it's safe to say, that it was the drink of the day. There food was wonderful as well. I had a pasta bowl, and it was delicious.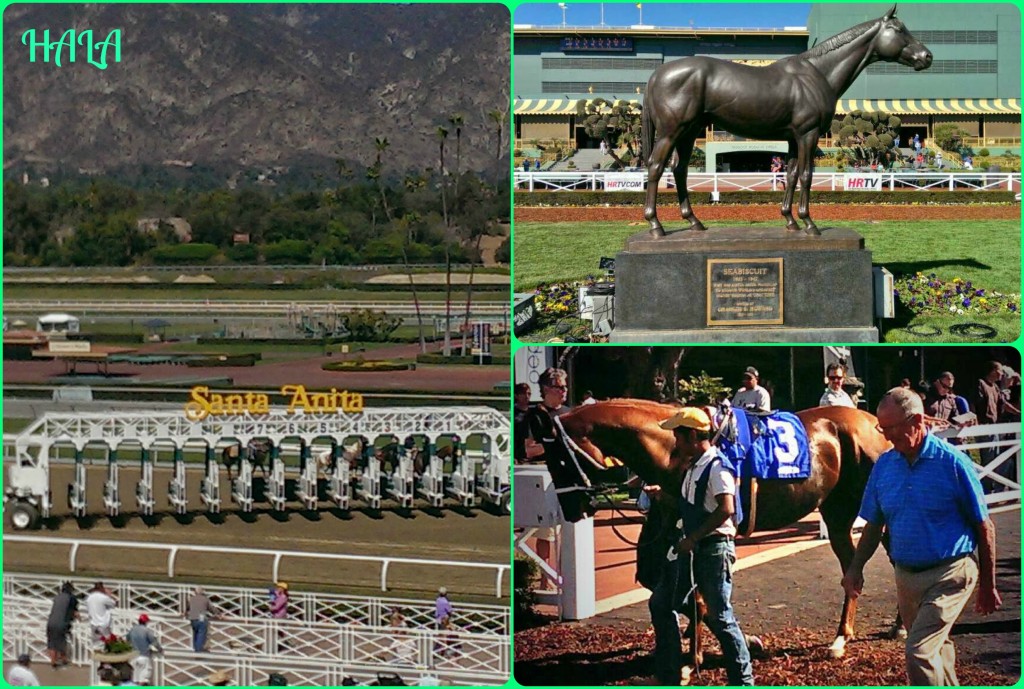 The starting gate and back at the Paddock where we saw Gary Stevens getting ready to mount up! He later won me a few bucks on one of the races he won!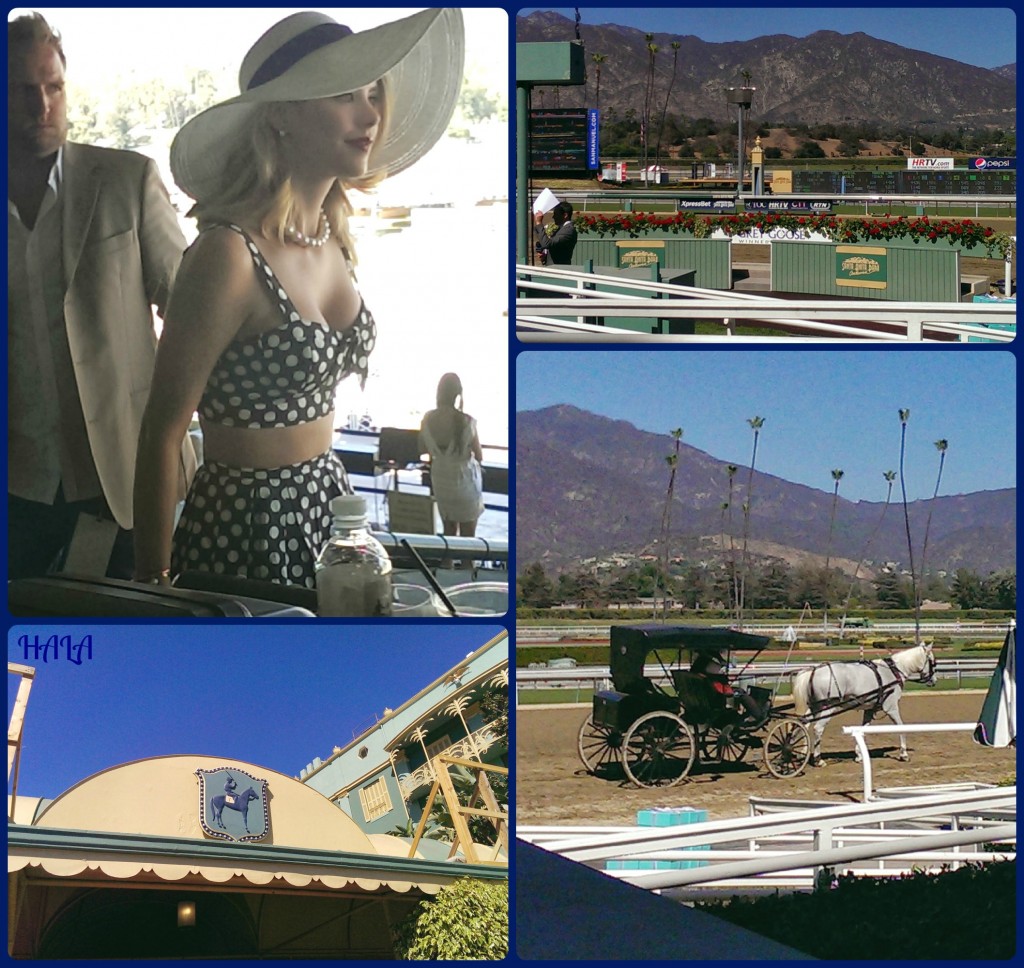 You will see lots of beautiful outfits and hats when you make a visit to the track!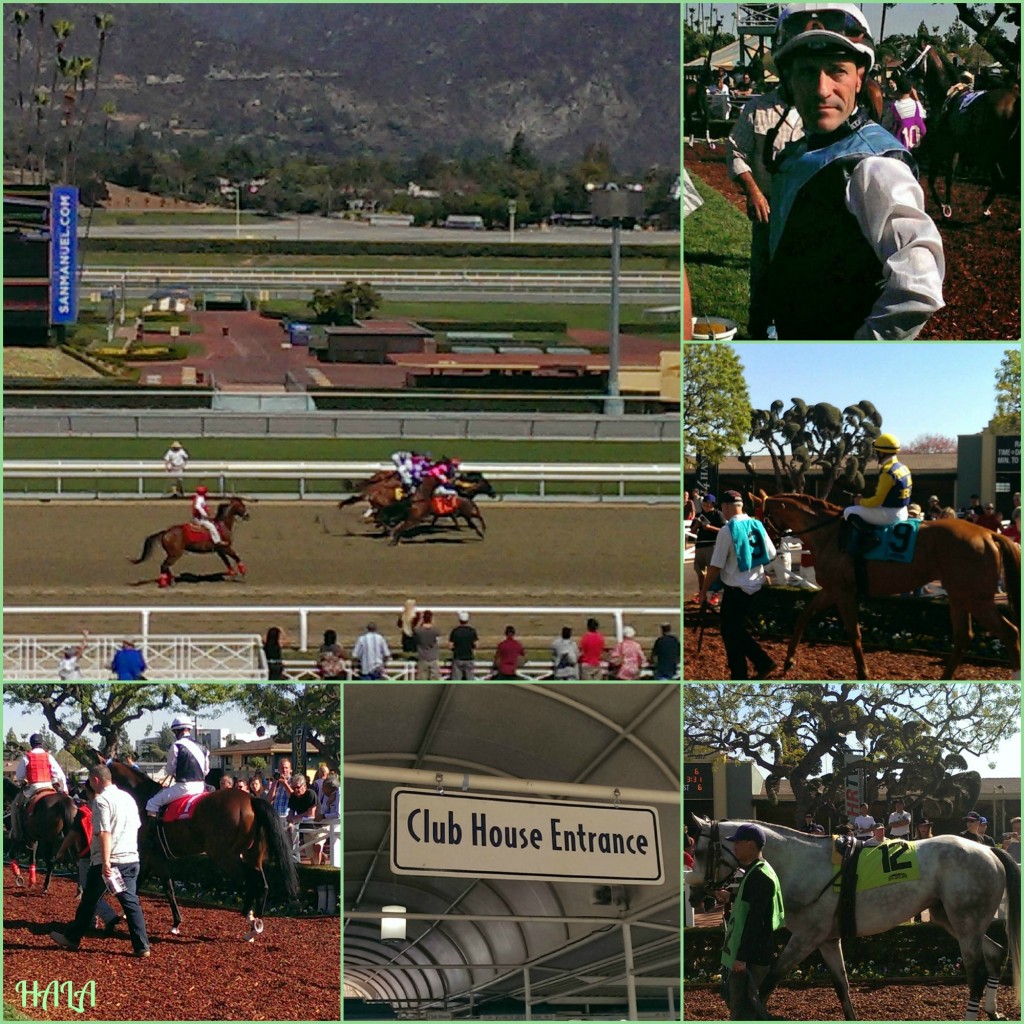 Gary Stevens getting ready before a race, some of the beautiful horses, and the Club House Entrance. There is always something going on here for everyone to enjoy!
From Santa Anita to Del Mar, Saratoga to Churchill Downs, America's top racing events are thriving! Thoroughbred Racing's biggest days have become a destination for a young and growing new generation of fans. The Road To the Triple Crown and The Road To The Breeders Cup make up the two "seasons" of America's Best Racing. These events go through Miami, New York, Kentucky, Baltimore, Chicago, San Diego, and Los Angeles. Over 700,000 fans attend racing's big events! Each of these cities are home to historical and legendary racetracks that embrace the social side of the sport, while hosting some of racing's most prestigious races.
Have you been to the races lately? I cannot wait to make another trip to Santa Anita Park to enjoy a fun day of racing and festivities!
You can connect more with Santa Anita Park and America's Best Racing Here:
Sanita Anita Park Website                  America's Best Racing Website
Santa Anita Facebook Page                America's Best Racing Facebook Page
Santa Anita Instagram                         America's Best Racing Instagram