Wordless Wednesday: Cambria's Scarecrow Festival!
By: Erin
I recently went on a trip to Cambria (another post to follow on the amazing Blue Dolphin Inn and The Wine Wrangler) and we were greeted by many friendly folks along the side of the road upon our arrival. We soon realized that these friendly creations were scarecrows and that the scarecrow festival was going on right now in Cambria until October 31st!
The first Cambria Scarecrow Festival  was back in 2009, starting out with only 30 scarecrows. Now in 2013, over 400 scarecrows line Cambria's business district. Cambria is a perfect year-round escape, with October being one of the best times of all to visit.  The warm October sun brightens the quaint seaside village. Hundreds of unique  scarecrows are displayed throughout Cambria's East and West Villages and along Moonstone Beach Drive.
Here from October 1-31, the Cambria Scarecrow Festival will wow and amaze you while on your next visit. While here, also be sure to check out the cute boutiques, tasty restaurants, and don't forget about the wine and beer tasting too. 😉 Take a stroll on the magical beaches or hike the many trails that wind their way from the beaches into the pines. You will soon see why I love the Central Coast so much with a visit here!
Enjoy!
 Cambria!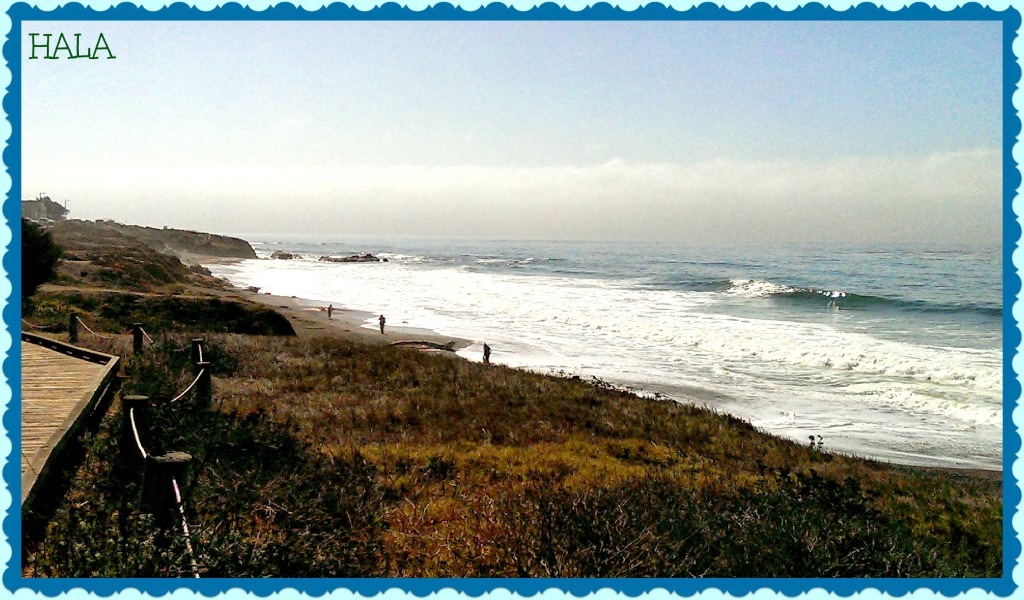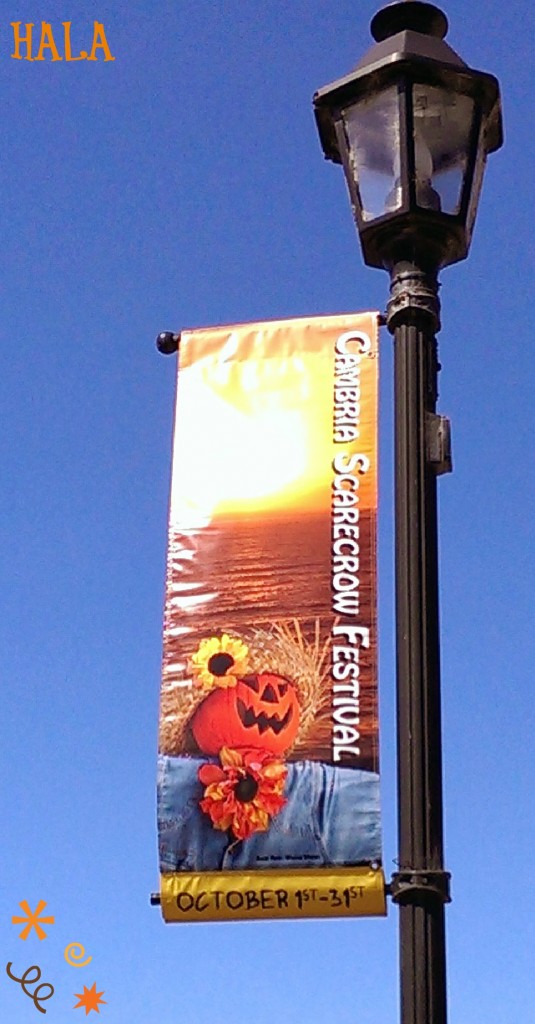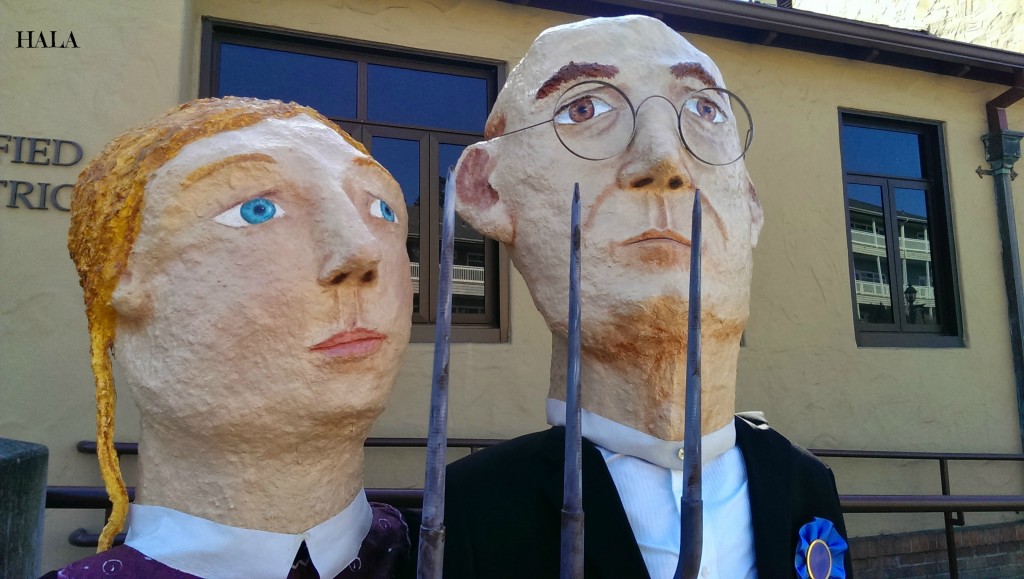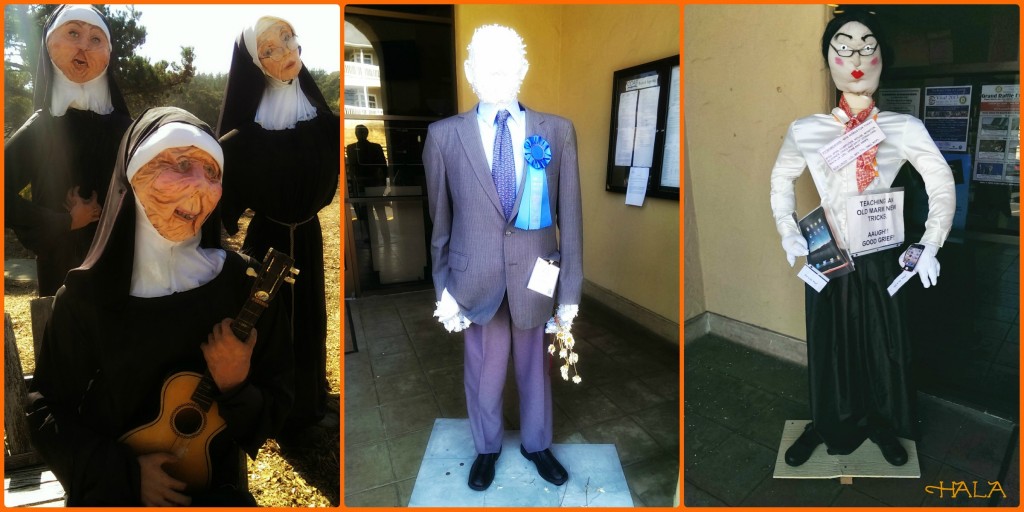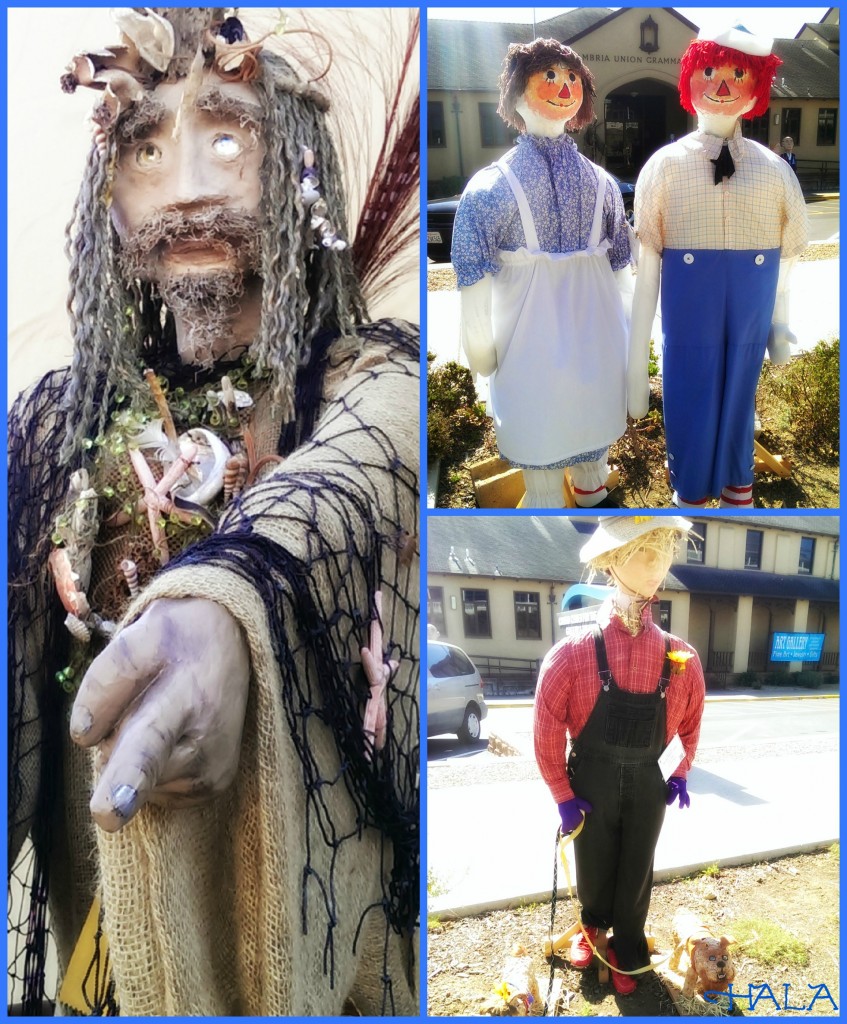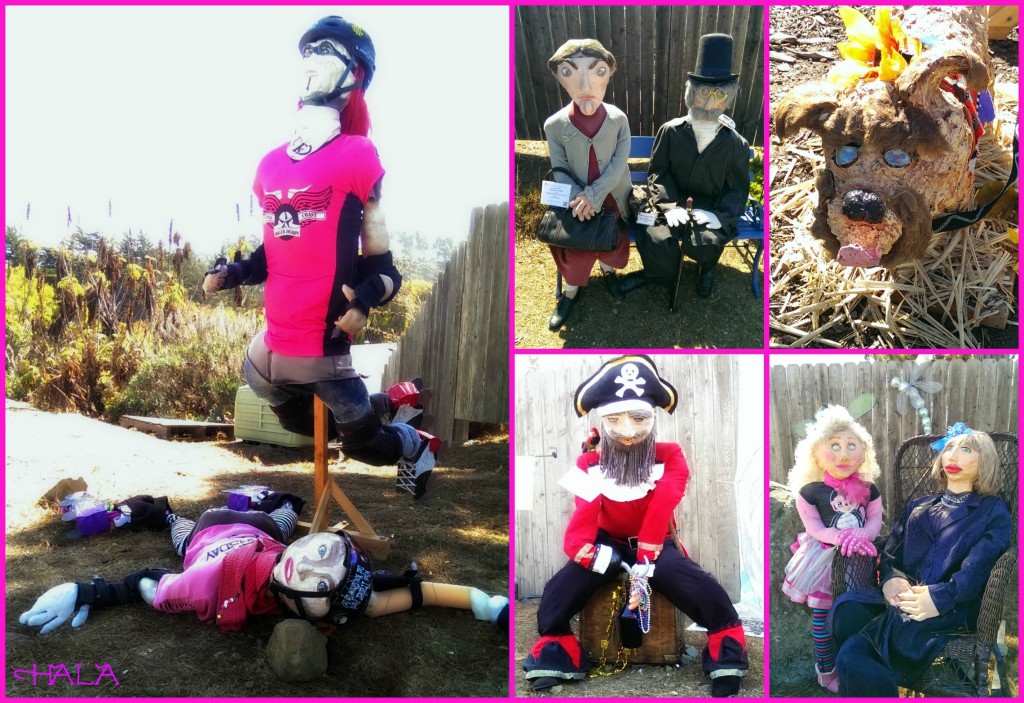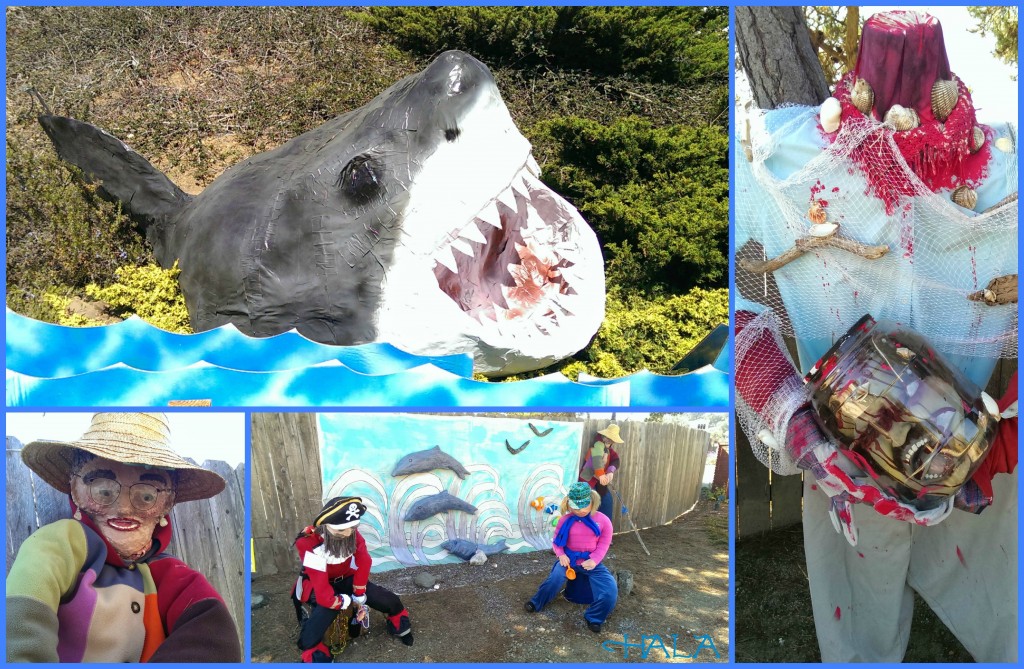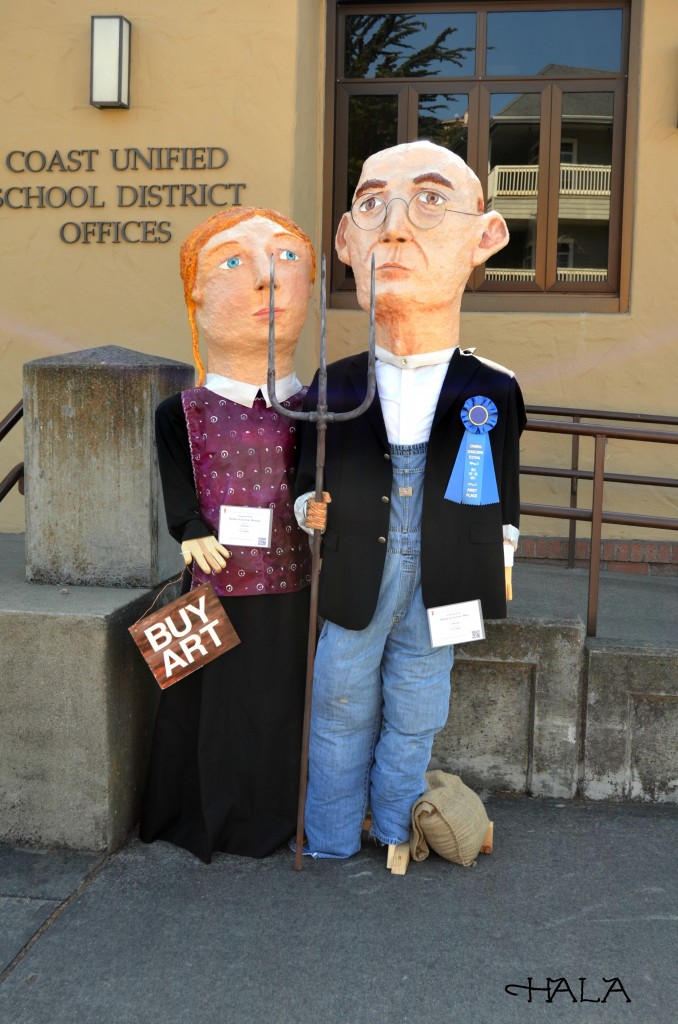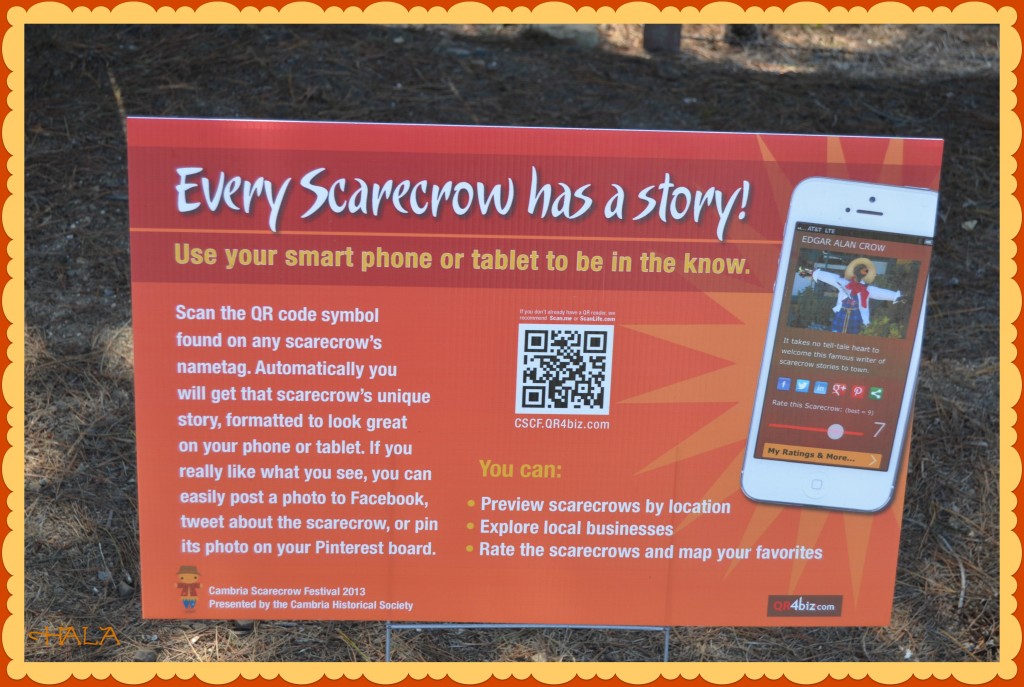 Which scarecrow is your favorite this year? =)