On the Go With Tai Pei: "Good Fortune in Every Box"
By: Erin
There is never enough time in the day, but that should not prevent you from being able to enjoy a quality tasty meal. How does the sound of being able to enjoy a great authentic Asian-style takeout experience right from the comfort of your own home or while out at work without it taking hours and hours to prepare sound to you? Well that is now possible with Tai Pei®, a delicious line of frozen single serve entrees. I have partnered up with Tai Pei® and SocialMoms to bring this sponsored post to you today, to share with you this great option when it comes to great food on the go, or when you are cut short for time. Not only that, but they have an awesome BOGO coupon that you can get to try it out and see for yourself!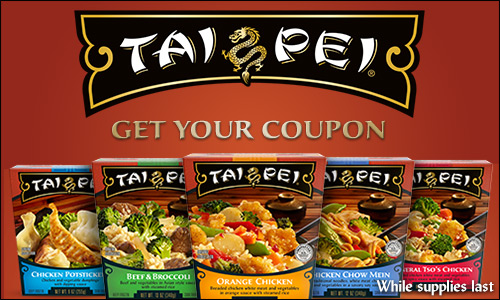 They were very easy to locate at my local grocery store and I love the packaging. It really stands out in a crowd. It looks exactly like the take out boxes you would get if you were ordering take out at your local Asian take-out joint. I decided to give the Beef & Broccoli, Orange Chicken, and Shrimp Fried Rice a go. They did not disappoint and they were all full of flavor, tasty, and very filling.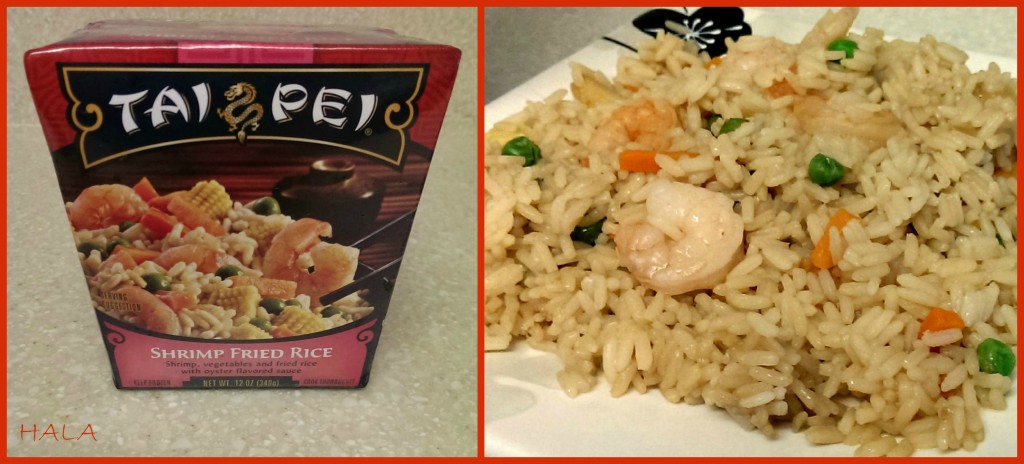 Some other things to think about that make Tai Pei® so wonderful are:
*Single-Serve as well as Multi-Serve appetizers— As I am a single person, I don't always need large servings, so this is awesome!
*Prepared and ready to eat in just minuntes!--All the ones I tried were 5 minutes in the microwave and a few minutes to cool down. That left me with plenty of time to enjoy my meal before lunch time was over, or if I just wanted to enjoy my evening and not waste it all cooking dinner.
*Price!!–Allows you to have a fun and flavorful take-out meal adventure at a fraction of the cost.
*Made with some super yummy Asian-styled signature sauces.
*Chef-created, restaurant-inspired cuisine.
*Exciting and creative packaging which makes it extremely unique, which gives it that authentic restaurant quality feel as if you are truly "eating-out" but without spending all the cash (or calories) that it would cost to do so.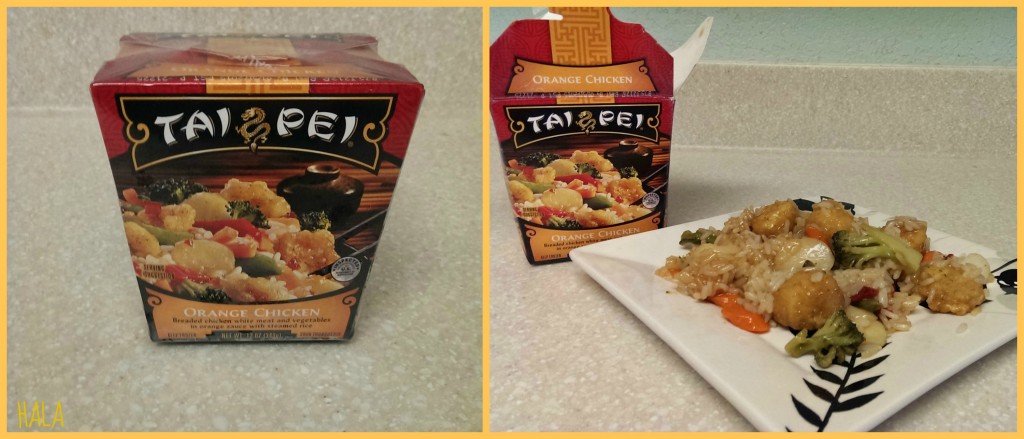 Entree Options Include: Beef & Broccoli, Bourbon Chicken, Cashew Chicken, Chicken Fried Rice, Chicken Chow Mein, Combination Fried Rice, General Tso's Chicken, Orange Chicken, Pepper Beef, Shrimp Fried Rice, Sweet & Sour Chicken, and Sweet Teriyaki Chicken.
Appetizers Include: Chicken Egg Rolls, Chicken Potstickers, Pork Egg Rolls, Mini Chicken Spring Rolls, Savory Chicken for Lettuce Wraps, Spicy Mini Chicken Egg Rolls, and Mini Vegetable Spring Rolls.
Also be sure to check out their new line, Tai Pei Asian Garden. There are so many wonderful and different delicious flavors to choose from! I tried out the Mango Chicken. The chicken was very tender and the mango sauce gave it a nice sweet flavor. It was served over rice, which makes it very filling. For me, it's enough to make two meals out of, which makes it an even  better value!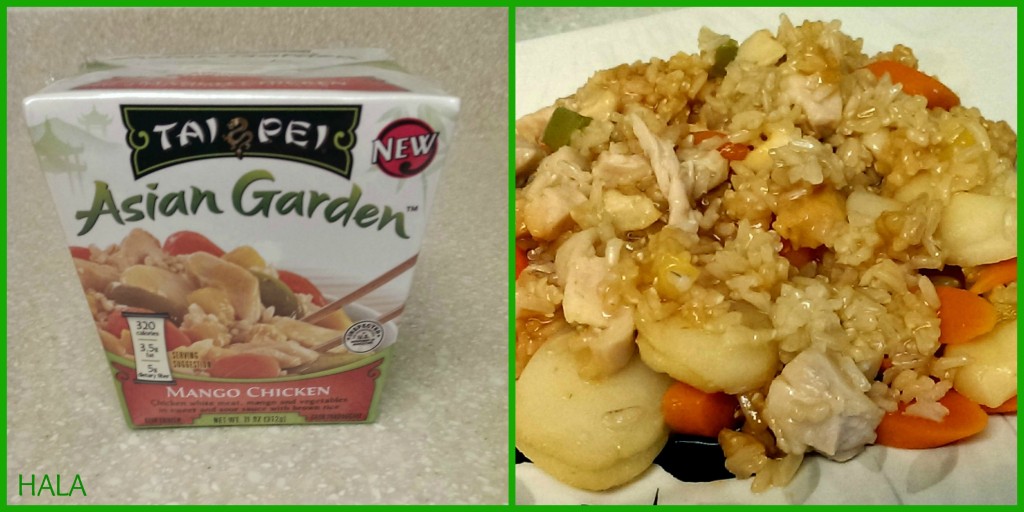 Tai Pei Asian Garden offers some low-calorie options that are also low in fat and high in fiber and protein. Each entree has about 300 calories, 8 grams of fat or less, and uses  real ingredients including lean meats, fresh crispy veggies, brown rice, and whole grain noodles.
Options for Entrees include: Hunan Beef & Broccoli, Chicken Fried Rice, Spicy General Tso's Chicken, Ginger Chicken, Glazed Chicken Potstickers, Mango Chicken, Sesame Chicken, and Orange Chicken
Which entrees or appetizers are you excited to try? I'd love to hear your thoughts and experiences with TaiPei®!
For more information and to connect with TaiPei® more you can find them here: Website   Twitter   Facebook  Pinterest
Disclosure: This blog post is part of a paid SocialMoms and Tai Pei® blogging program. The opinions and ideas expressed here are my own.