A Few of My Favorite Things from Disney's D23 Expo 2013!
By :Erin
Disclosure: I was provided a media credential to cover the D23 Expo this last week and it was as magical as ever!
It's no secret that I am a HUGE Disney Fanatic! If my frequent Disney posts or recent birthday dinner trip to Disney's Club 33 didn't clue you in, then this sure should! 😉 I was given a press pass to go attend the D23 Expo in Anaheim, CA;  just a hop, skip, and jump away from the front doors to Disneyland. Being a Premium Annual Pass holder, I love to frequent this magical place as much as possible. It never gets old, even if I am getting older. 😛 Some things never change. To learn more about the D23 Expo: Click Here!  This was the third D23 Expo. The first one took place in 2009, then in 2011, and now in 2013.  Now off to see the highlights of my D23 Expo adventure! 😉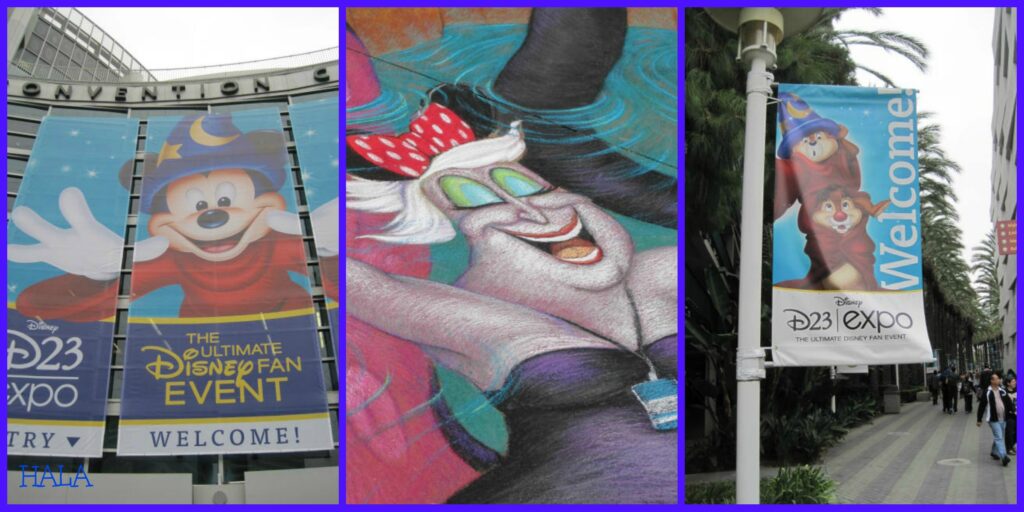 The excitement cannot be contained as we approach the D23 Expo: the ULTIMATE Disney Fan Event!
We started the morning with a magical breakfast with Phineas and Ferb! We were introduced to the "Waffle-inator," a 40 foot-tall interactive game that combines physical and digital worlds in a thrilling showdown to see if you are able to free Agent P from the hands of Dr. Doofenshmirtz. Allie Mac Kay from the KTLA Morning News! It was a blast to get to meet her!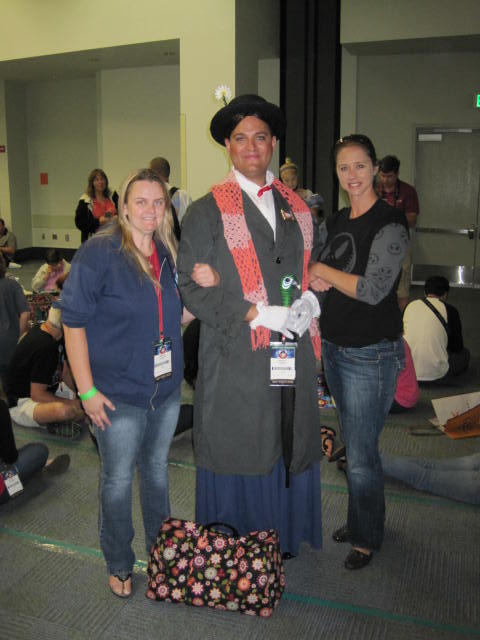 Look at the awesome Mary Poppins we met while waiting for the Behind the Scenes of Walt Disney's Mary Poppins. During the presentation we got to take a historical look behind the scenes of this classic 1964 film. Dave Smith, Chief Archivist Emeritus of the Walt Disney Archives shared with us many fond memories and bloopers from this beloved film as well as how Walt Disney first discovered the book, worked on the script with author P.L. Travers, and some thoughts and clips of Saving Mr. Banks, which will be coming out later this year in celebration of the 50th anniversary of Mary Poppins.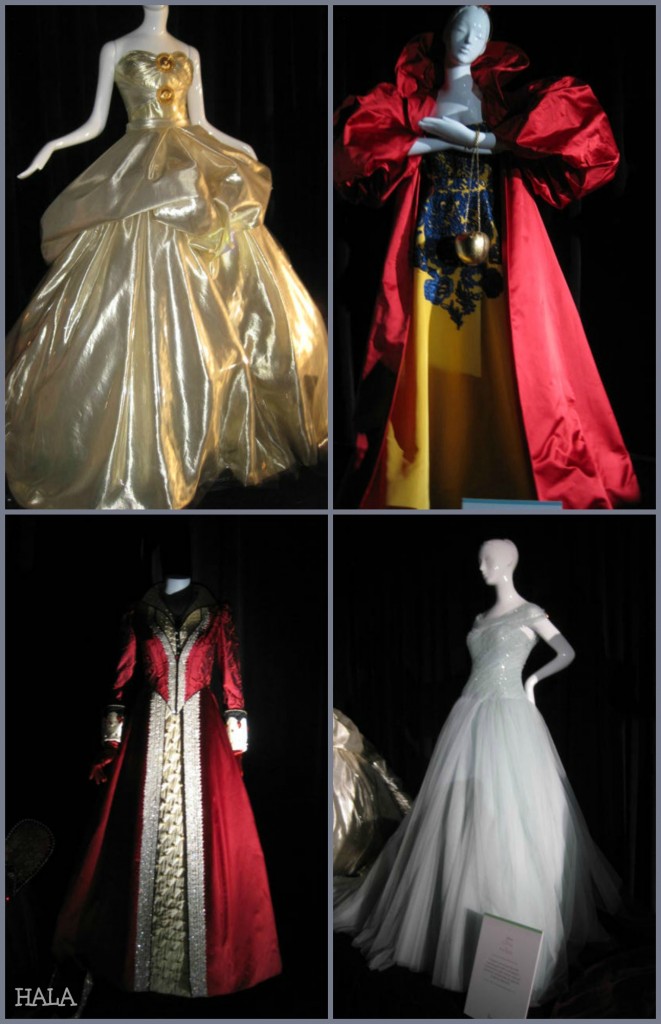 Treasures of the Walt Disney Archives was next! Guests were able to take a peek of special Disney treasures which included props and costumes from Mary Poppins, Once Upon a Time, and Oz The Great And Powerful, along with rare items from Disney's long history with the land of Oz. Designer dresses from Harrods inspired by Disney's iconic Princesses were also on display. These were some of my favorites! The dresses were all so magical, I'd love to try some of these on, just for fun. 😉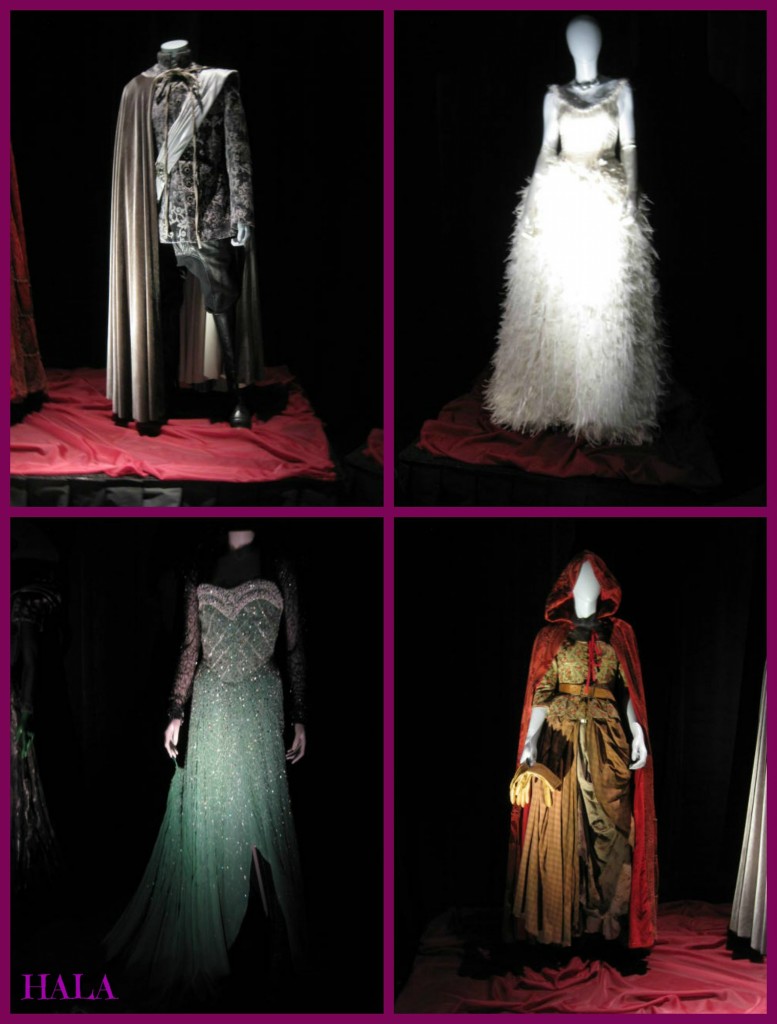 The Chine Doll from Oz the Great and Powerful, played by Joey King (the one in the super cute pink dress), who I was lucky enough to meet at the DVD release party for the movie a couple of months ago! Super sweet girl. So I just had to get a photo of China Doll at the D23 Expo to go along with the other photo I had of her here.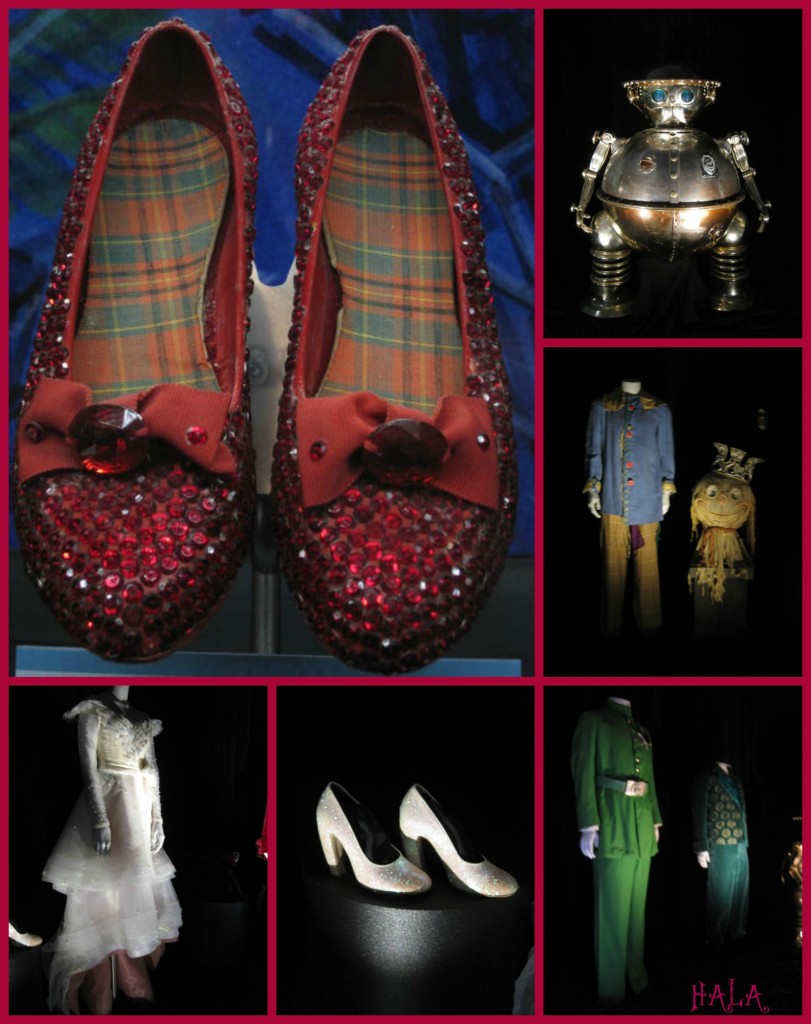 More Props from OZ the Great and Powerful! LOOK at those Ruby slippers! Oh how I'd love to try those on…. and maybe never take them off! 😉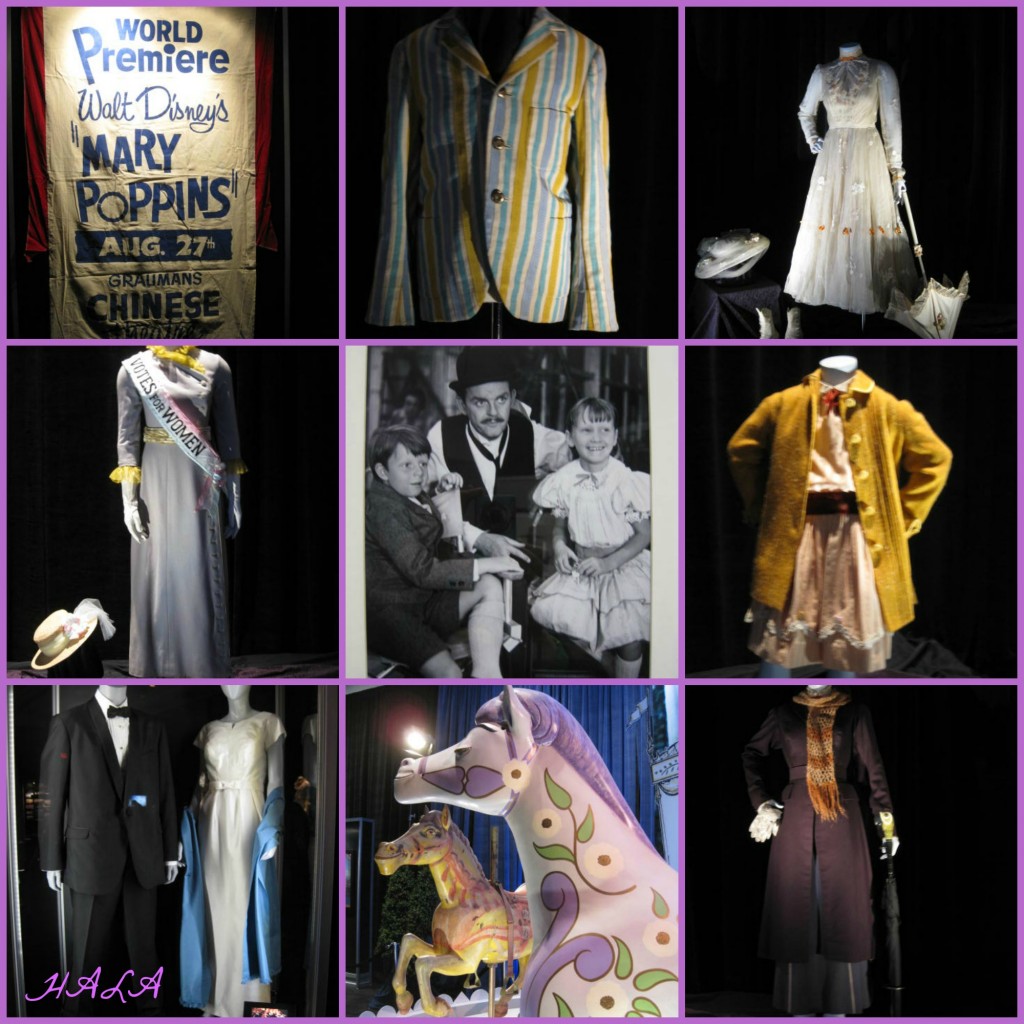 All of the magical props and costumes from Mary Poppins! I of course fell in love with Mary and Bert's carousel horses the second that I saw them! Also on display was the snow globe from the "Feed the Birds" scene, costumes worn by the main characters, and the famous carpet bag that Mary carried around.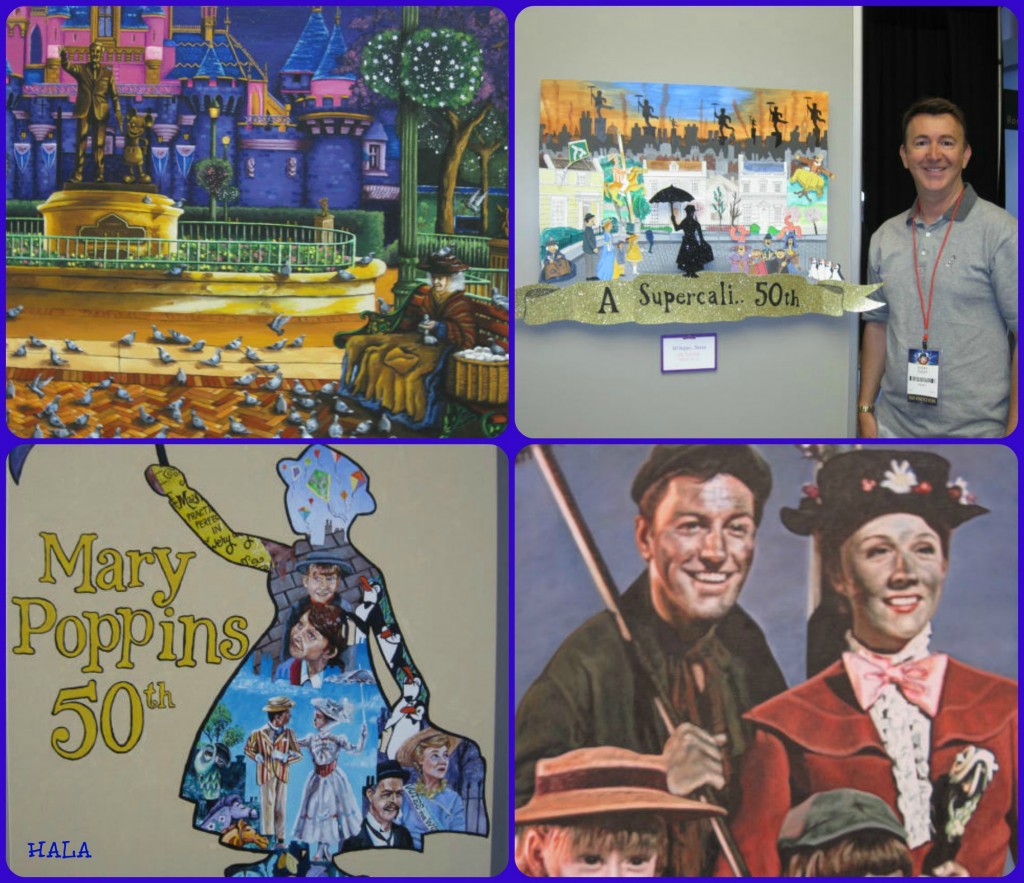 Fan Art Contest for Mary Poppins' 50th Anniversary as we were leaving the Treasures exhibit we were in for a real treat! Fan art for Mary Poppins greeted us on the way out and boy did the fans deliver some amazing and magical works of art!! 23 finalists had their work displayed to celebrate the upcoming 50th anniversary. How magical is it that as we approached my favorite piece of fan art, it was at the same time as the artist happened to be walking by to take photos of his masterpiece as well? He happily posed for a few photos for us. 🙂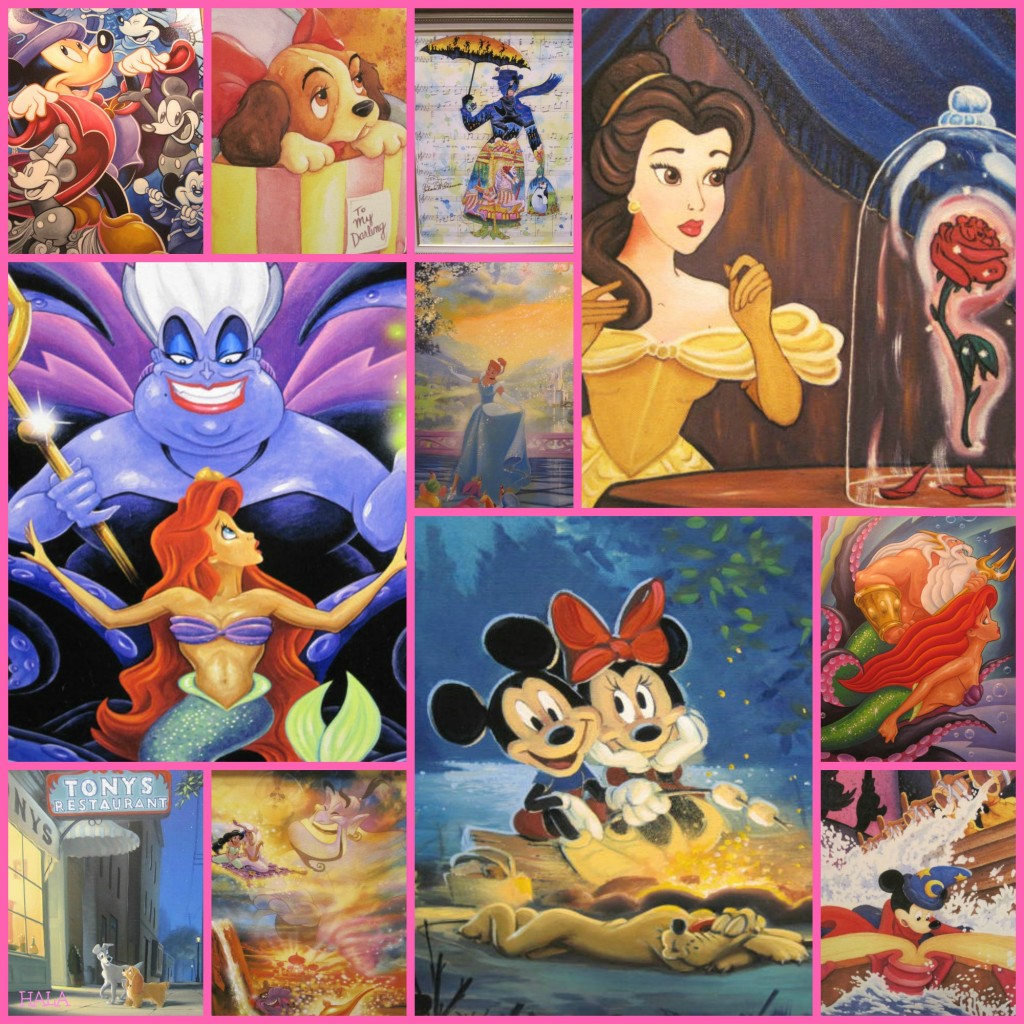 Down at the Collectors Forum I had to get photos of some of the amazing fine art that was on display! I truly wish I was able to buy all of these works of art! These were just some of my favorites that I wish I could have taken home with me.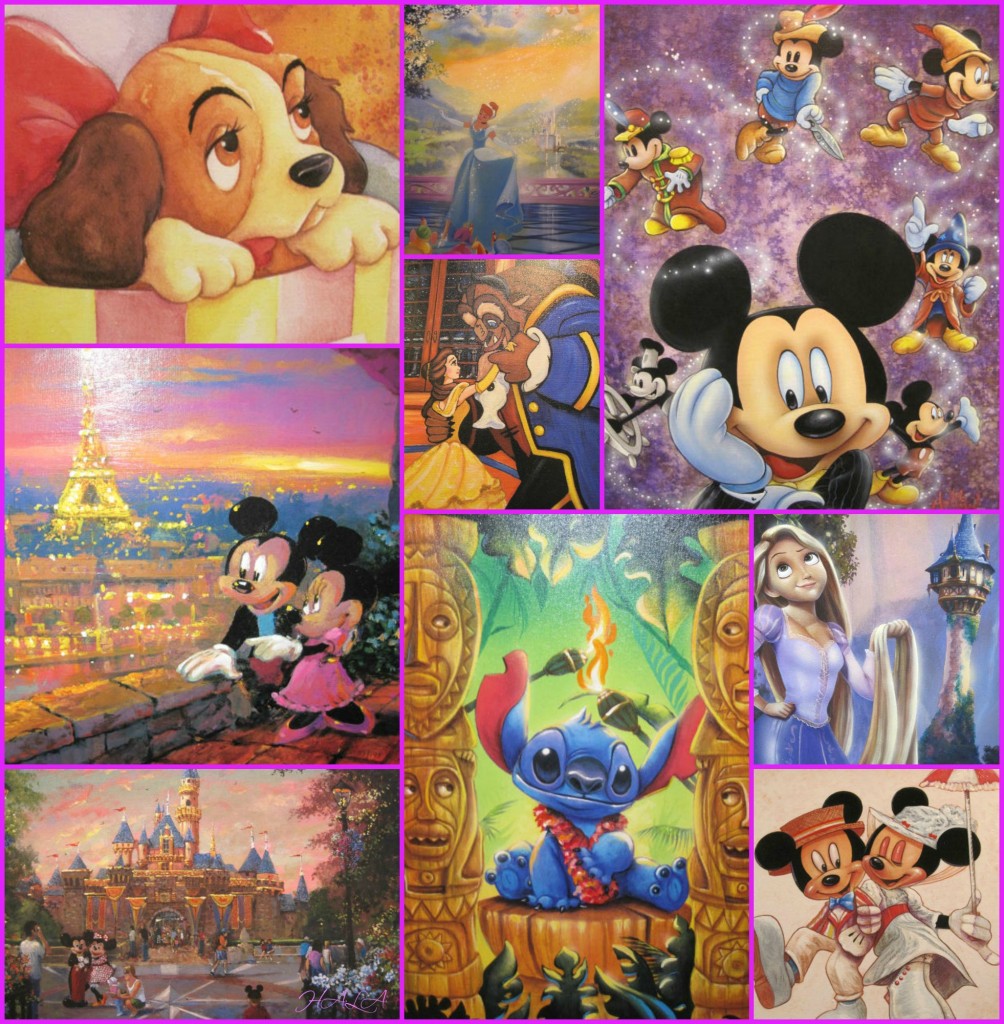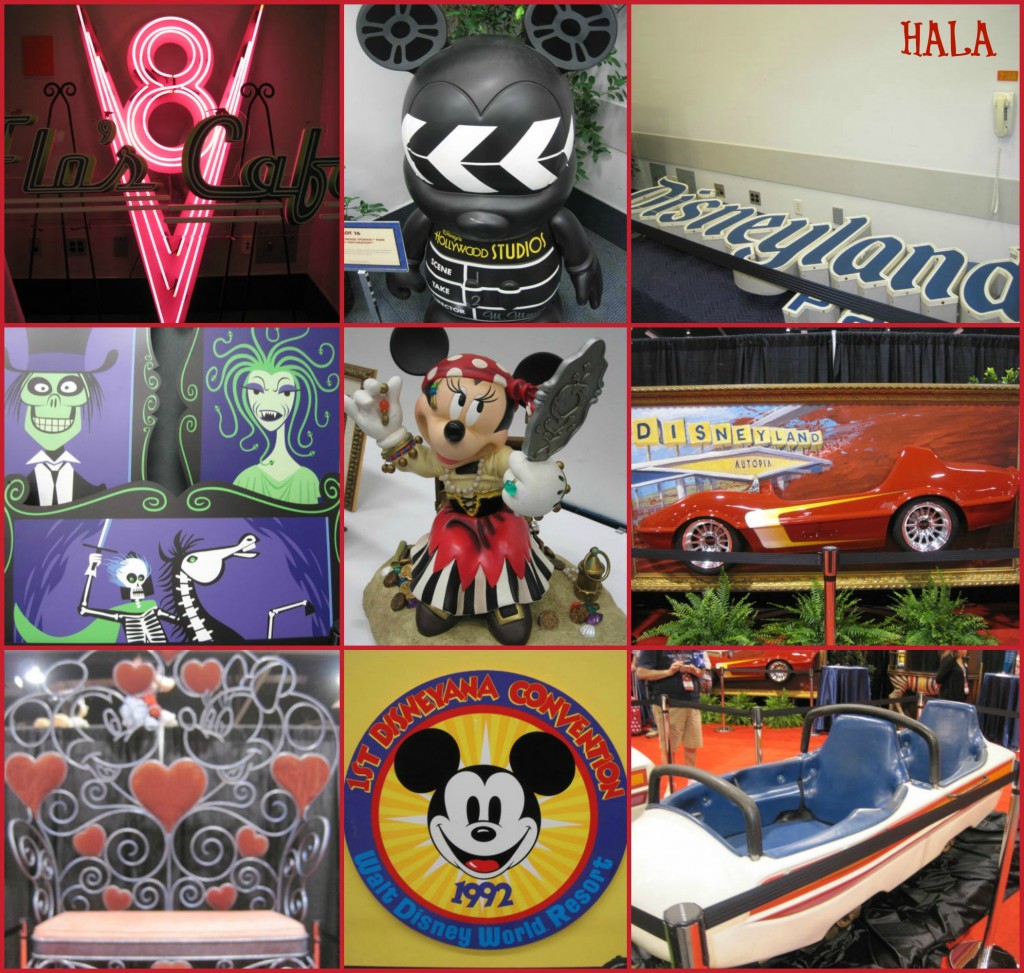 Silent Auction!  How would you like to take a piece of Disney History home with you? Well at the D23 Expo, Disney enthusiasts were offered a rare opportunity to bid on some very magical and unique artifacts, artwork, experiences, props, and more from the beloved Disneyland. From one of the bobsleds from the Matterhorn ride to an old Disneyland sign, there was something for every Disney fan to dream about owning! A separate ticket was required to bid on these items. Good thing, otherwise I may have been tempted to put a bid or two on some of these! 😉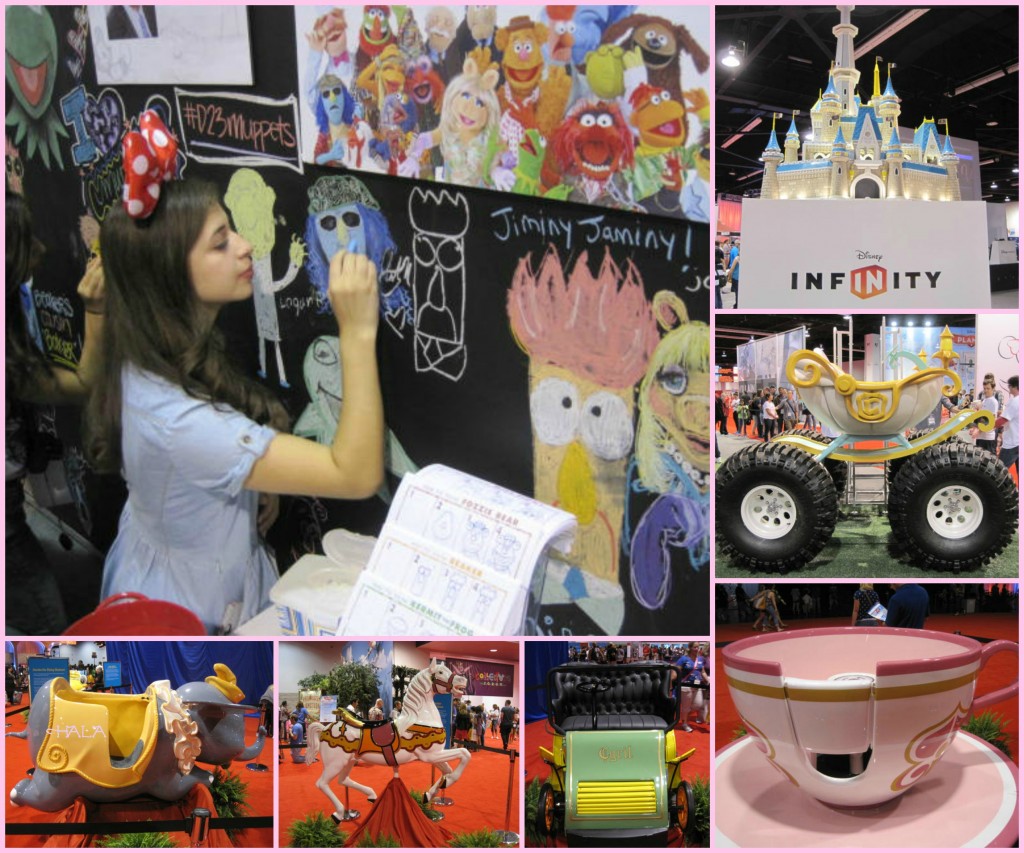 Other favorites of mine that we saw at the Expo! From flying elephants, to tea cups, and a new ride for Cinderella, it indeed was a magical day to remember! I am already looking forward to the D23 expo in 2015!! Until then, you can find me at Disneyland to pass the time. 😉