Skinny Jeans & Pinto Beans at La Sandia in Santa Monica Place! NEW! Latin Light Menu!
By: Erin
Disclosure: I was invited out to try the new Latin Light Menu at La Sandia. I was not compensated for this post and all thoughts and opinions remain my own.
Do you LOVE Mexican food like I do, but worry about the calories? Then you have to try La Sandia Santa Monica at Santa Monica Place in ‪beautiful Southern California. They have teamed up with Chef and Dietitian, @dhenderiks to bring you a healthy menu full of awesome new flavors. The  Latin Light menu consists of all items being 500 calories or less. A ‪Latin Light Margarita is under 150 calories! Latin Light fits in seamlessly into into the Los Angeles dining scene. Salud!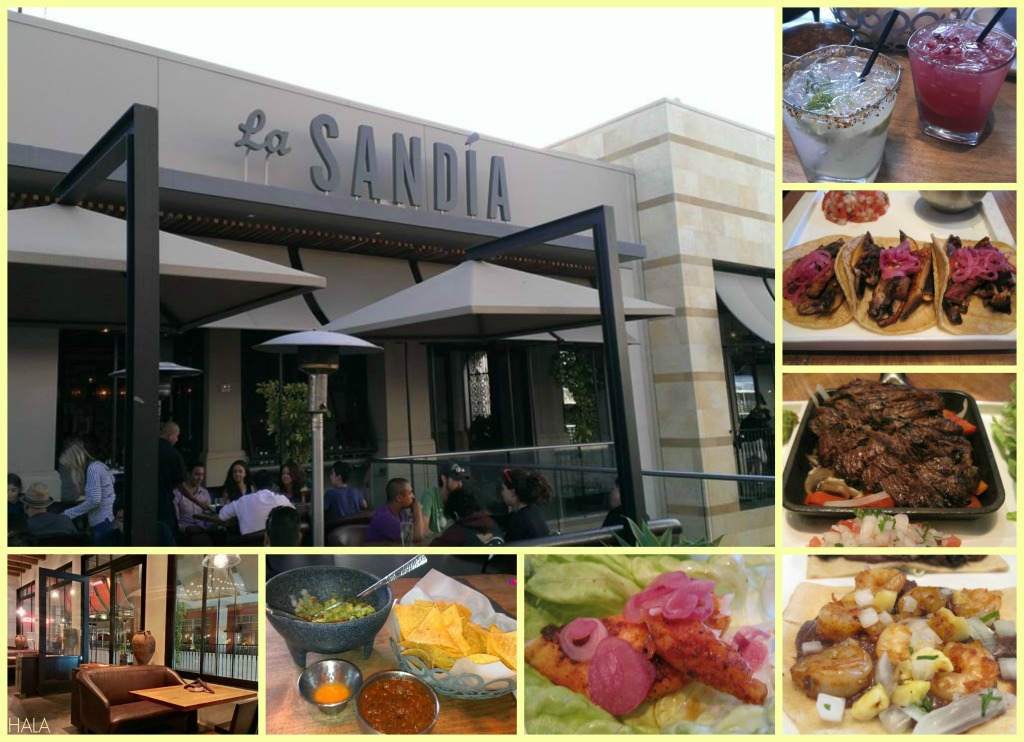 La Sandia Mexican Kitchen & Tequila Bar is serving up authentic Mexican cuisine with flare and style for your enjoyment. Chef Richard Sandoval is internationally recognized as the Father of Modern Mexican Cuisine and he authentically reinterprets classic Mexican dishes. The presentation, freshness, and flavor of his dishes is remarkable. The beverage menu is vast and is based around Latin favorites such as Margaritas and Sangria. This compliments their very expansive collection of tequilas, over 200 fine tequilas and spirits to quench your thirst and to pair up with your meal.

La Sandia is in a prime location and boasts a very welcoming, open and spacious place. I love the outdoors, and I enjoyed how La Sandia was able to bring the outdoors in to us as we dined. The gorgeous decor transforms a coastal Los Angeles space into an exotic and relaxing space in which one can enjoy Sandoval's innovative Mexican dishes. Wherever you end up sitting at you will feel like you are dining outdoors in a beautiful setting, far away from the city.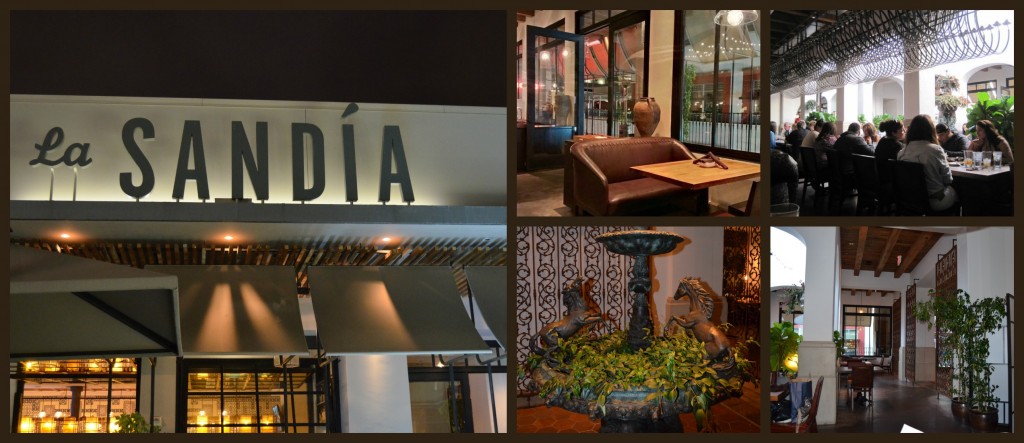 The new menu at La Sandia Restaurant in Santa Monica focuses on fresh and seasonal fruits and vegetables, herbs and in-house rubs and spices in order to create an inspired menu with dishes that spotlight the authentic Mexican flavors. You can have a naturally nutritious and gluten-free meal here with the Latin Light Menu. You can also enjoy a refreshing Light Margarita line in limon and sandia, each drink under 150 calories.
What did I have? Here are some tantalizing pics that hopefully will make you want to come on down and try some of these for yourself! 😉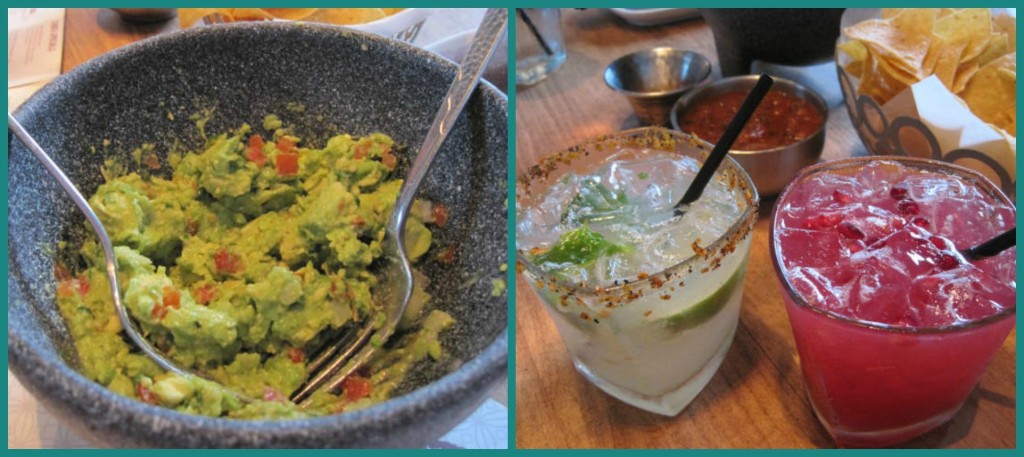 We started out with some freshly made guacamole. It's so fresh that it is made tableside, right in front of you! $10.95. The combination of avocado, tomato, onion, cilantro and chile serrano make for a tasty dip to go with your chips and salsa while you decide on what you'd like to order for the rest of your meal! For drinks you might want to try the Coconut Mojito $10.95 (left) or the Pomegranate Margarita $9.95. The Pomegranate Margarita was my favorite, you can even see the bits of Pomegranate in it. They were both very light and refreshing, perfect for dinner on a warm summer's night.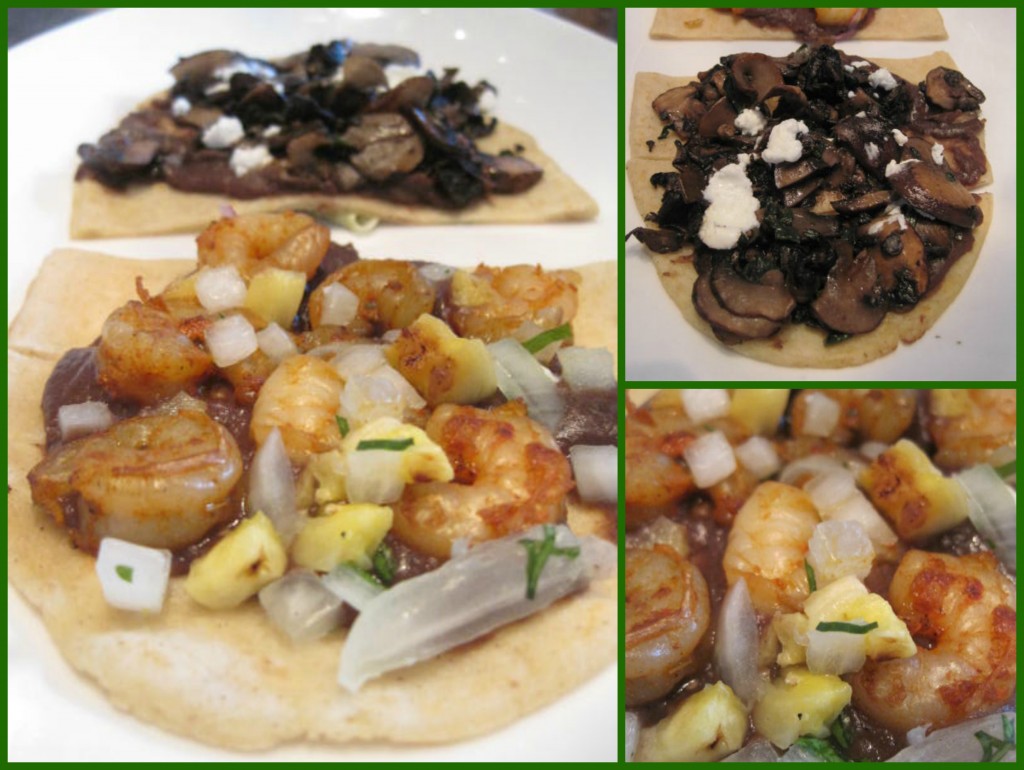 This was the first item that we tried out from the Latin Light menu, the Crimini Mushroom $7.95 and Shrimp Al Pastor Flatbread $8.95.  Both items are under 500 calories. (475 cal and 429 cal). I am not the hugest mushroom fan, but we truly enjoyed this. The way it is prepared with bean puree, onion, goat cheese, cilantro, and truffle oil, I'd never had known I was eating mushrooms! I DO however LOVE shrimp, so I was in heaven with the Shrimp Al Pastor Flatbread. It is prepared with achiote, bean puree, pineapple, onion, cilantro and salsa verde for a nice tropical flavor.

Next up, we continued with the Portobella Mushroom Taco Platter $13.50 (290 cal) with corn tortillas, achiote, mexican cheese, pickled onion, and sala verde.  We also had the Fish Taco Trio $13.50 (326 cal) with lettuce wraps, pinto beans, jicama salad, mexican cheese, salsa verde, and guacamole. I loved the flavors of both of these dishes and how it was filling and left you satisfied, but not like you were going to be going into a food coma afterwards. The jicama salad was the perfect touch to add to the fish taco wraps, it really hit the spot!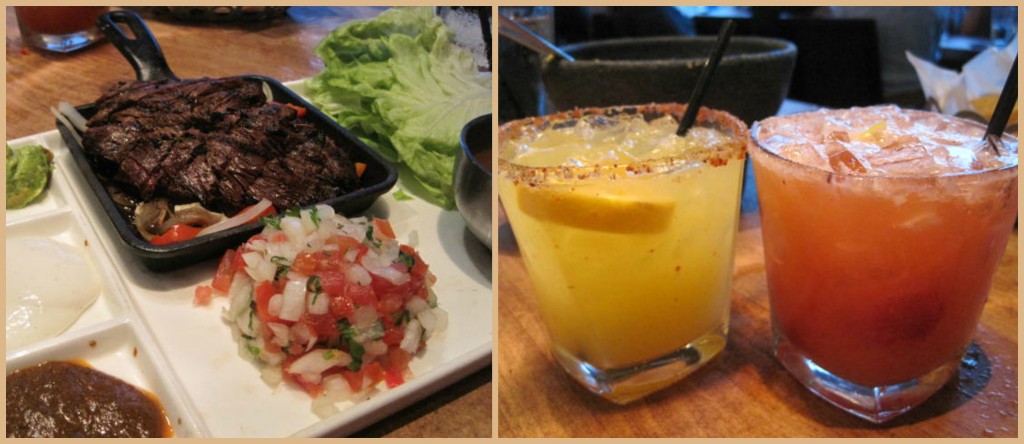 I LOVE fajitas, so when I saw that they had Harris Ranch Hanger Steak Fajita's on their Latin LIGHT menu $17.50 (ONLY 332 cal) I just HAD to try it! It did not disappoint. The lighter fajitas are served with lettuce wraps, citrus onion & peppers, pico de gallo salad, pinto beans, guacamole and crema. We also had to try two more drinks off of their menu. The Spicy Orange Margarita (tequila infused with chile serrano, fresh orange citrus and is served on the rocks) $9 and the Strawberry Margarita $9. I'm not into spicy drinks, but I did like the orange and citrus flavors of the Spicy Orange Margarita. As for the Strawberry Margarita, I did enjoy that as I love the fruity drinks. The Pomegranate Margarita was still my favorite from the night though! 😉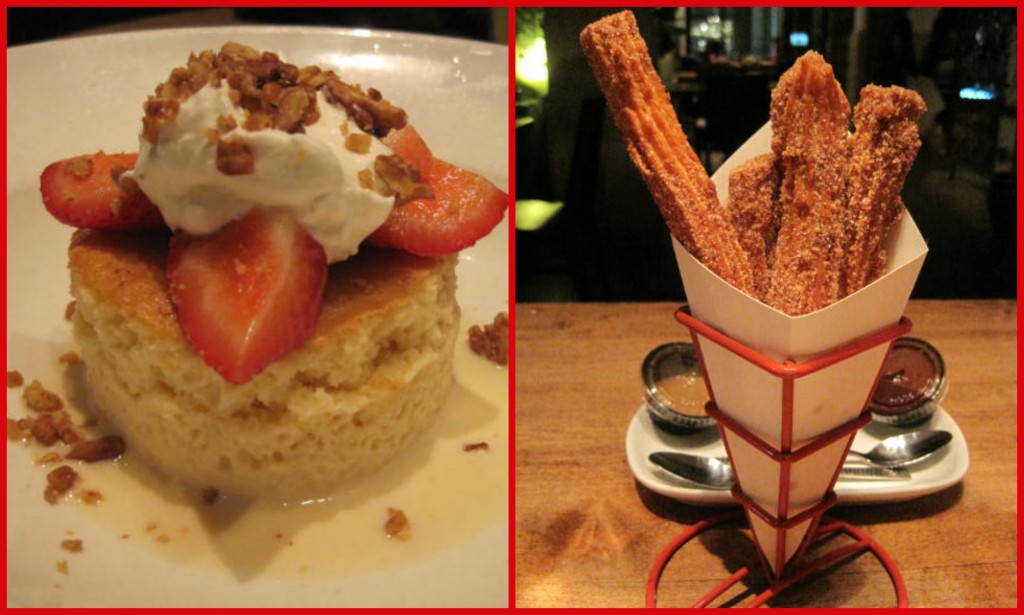 How could we leave without trying something for dessert? Our awesome server, Anthony recommended that we try the El Tres Leches $4.95; chiffon cake, house blend of three milks, and walnut brittle and the Churros $4.95; cinnamon, sugar, cajeta, abuelita chocolate sauce. Sadly these items are not on the Latin Light Menu! What a shame, I know, right? 😉 Both of these desserts are perfect for sharing though, so you won't have all that guilt by sharing and just having a little bite of these sweet and delectable treats! I loved that Tres Leches cake, I will for sure order it again, it was so sweet, moist, and melt in your mouth good. The churros are awesome because they even come in a convenient to go carrier, so you can take it to go with you, along with the sauces! The churros were warm, soft and some of the best ones around! So make sure to save a little bit of room to share one of these sweet delights for dessert!

No evening in Santa Monica would be complete without a walk along Santa Monica Place and the Santa Monica Pier, and maybe a ride or two at Pacific Park! La Sandia is in the perfect location to be able to have such an amazing night out like this. 😉