Disclosure: This is a sponsored post for Hpnotiq, all thoughts and opinions remain my own. If you know me, then you know I love anything with some BLING on it (have you seen my business card for my blog?) 😉 Bling it On and #GlamLouder!

 Hpnotiq has launched a GlamLouder contest focused on all things glam and I'm here to help promote their second phase… Nails! I love nail colors and designs, they are fun to 'Horse Around' with, so of course I  jumped at this opportunity to get everyone to share their most favorite glam nails! Here are a few photos of my bright, summery, blinged out nails.

 Shiny, Silvery, Blinged out Cherry Blossom Pedi. 🙂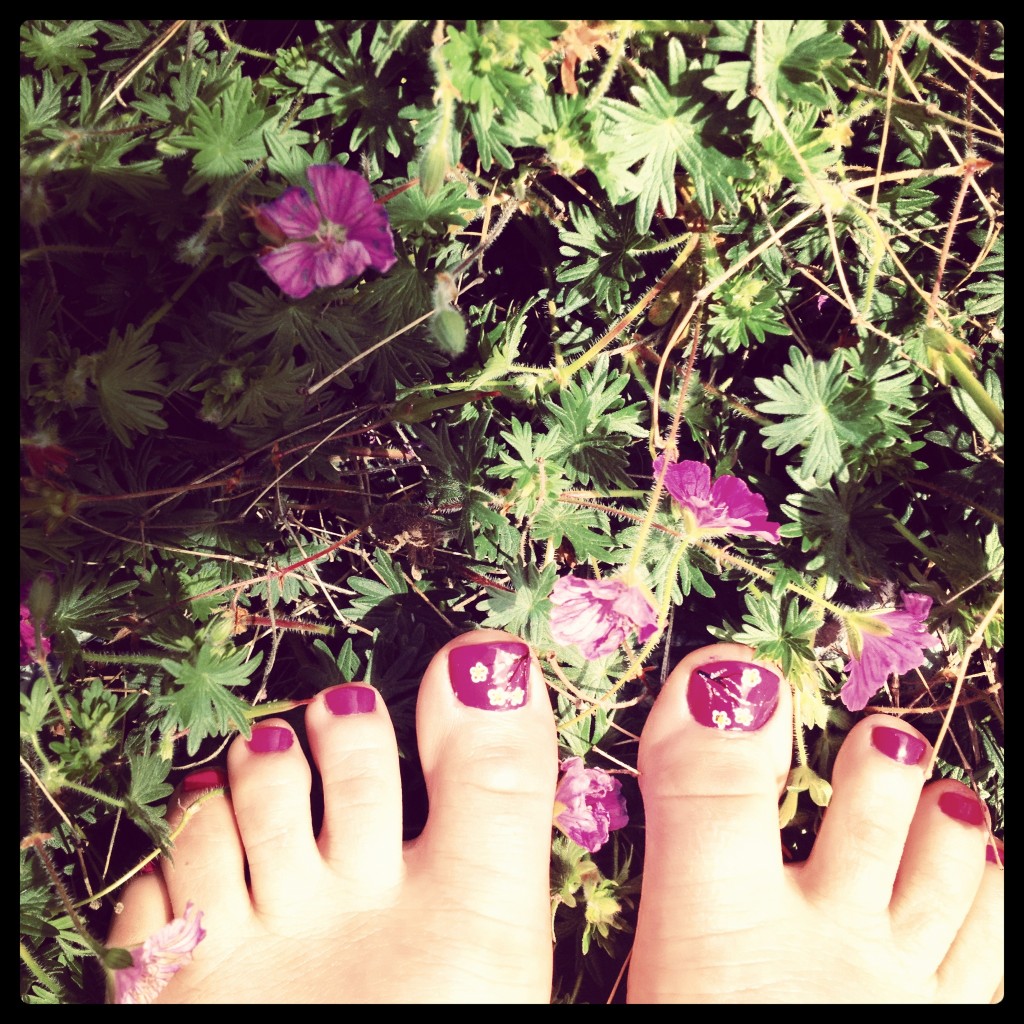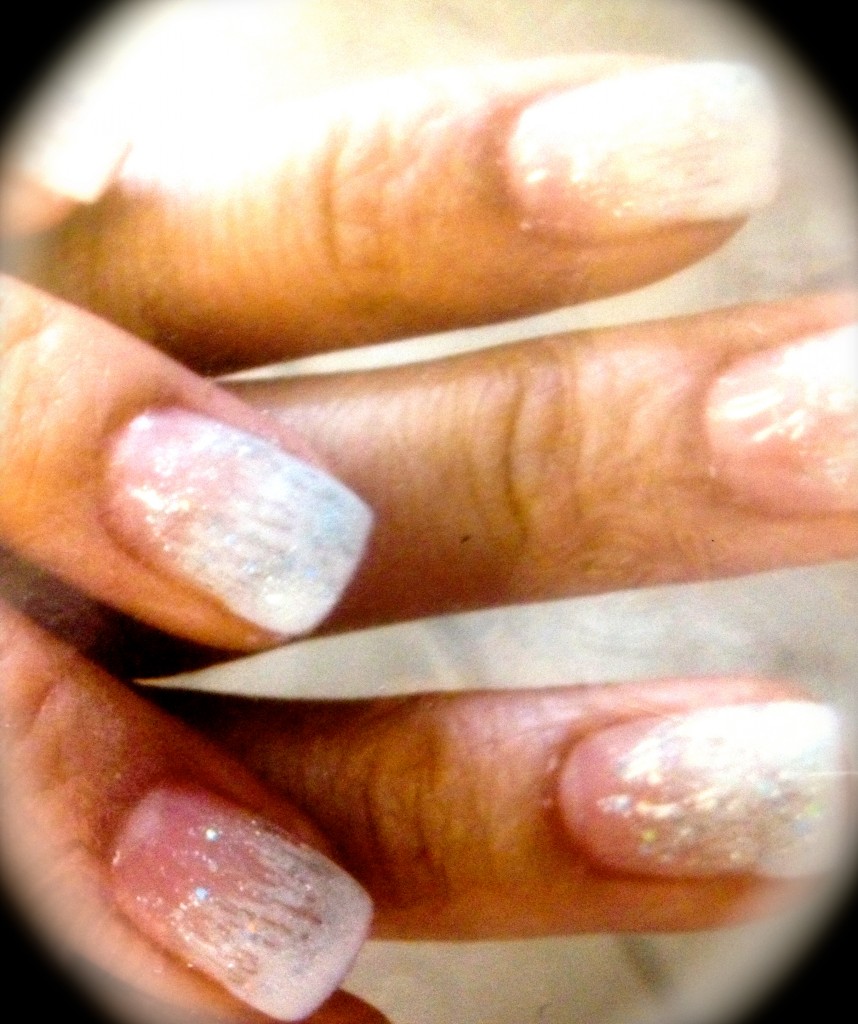 Bling It On!!

What colors would you choose to #GlamLouder and Bling it On!?
Do you LOVE glam things?
Well you are in luck then! From now until July 28th, 2013 Hpnotiq wants you to show them how you GLAM LOUDER to win fab prizes! During each 2-week challenge you can submit photos in different categories to win – including the glammest nails, makeup and overall look. Entries can be pictures you snap yourself or images you find online.
Ready to Bling It On!?
There are some fabulous and glamorous prizes that are up for grabs: One full year of manis/pedis worth up to $1,200,  a $1,000 gift card to Sephora or Ulta,  AND a chance to win the grand prize trip for you and three friends to go shopping with a celebrity in Los Angeles! It gets even better – the grand prize winner will star in a professional photo shoot for the chance to be in a real Hpnotiq Ad! Sounds great to me! 😉
Want to enter?
Hpnotiq's Glammest Nails Challenge is going on RIGHT NOW! The entry period for the glammest nails ends at 11:59:59 a.m. EST on June 30th, so don't delay!
For this challenge Hpnotiq wants YOU to show them the glammest nails, nail art or nail finish that you've ever seen or done. Think you can nail it? You can enter as many times as you want! Snap a pic of your own, or find a pic online.  For this round, they're choosing 4 lucky winners to receive free mani/pedis for a year valued up to $1,200!!!
To enter visit Hpnotiq, or visit Hpnotiq's Facebook Page OR follow @Hpnotiq on twitter and tweet them your picture using the hashtag #GLAMLOUDER.
Link to full contest rules can be found HERE.
Good-Luck!!! 🙂