Hello Kitty Love
By Erin
Ok, so you might have noticed a very familar kitty on my blog every so often. Yeah, I kind of sort of like Hello Kitty. Just like with horses, it's something a girl never outgrows. You know the Nestle Crunch post I wrote about a short while ago that took place at Sweet E's? Well, what you didn't see in that post was this beauty pictured here!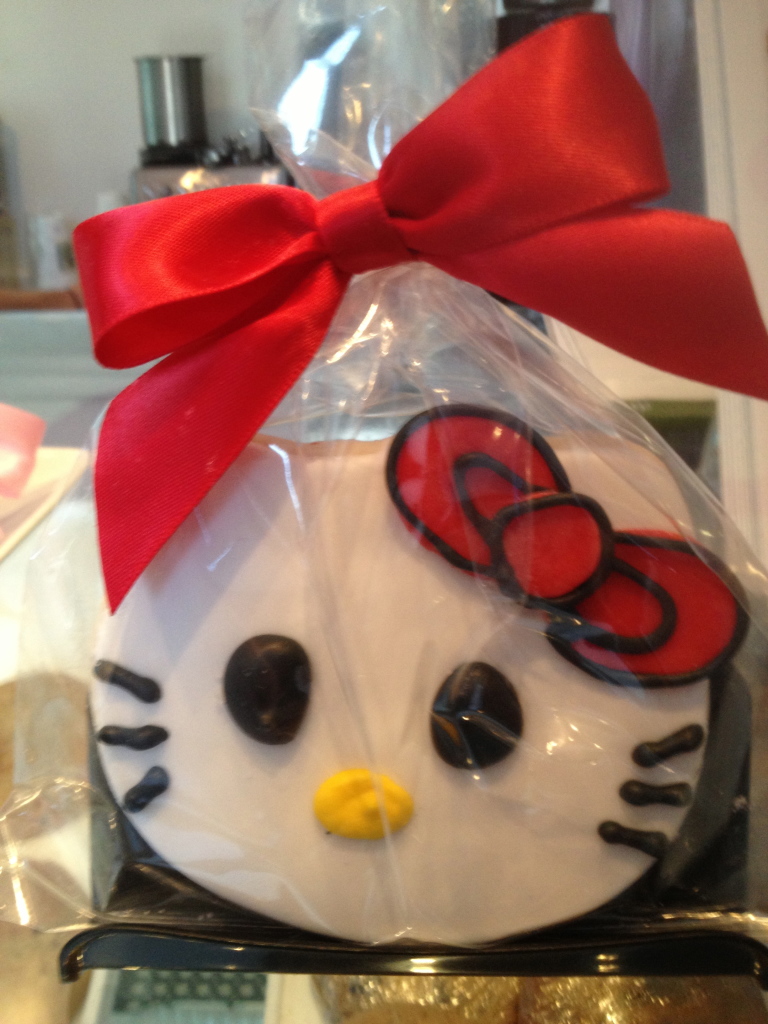 She wasn't part of the actual event, so I thought I better refrain from putting her in that post, although it was SO tempting to do so! 😉 If there is anything Hello Kitty or Horse related in a room, you can bet I WILL find it.
When I got the chance to review a costume from BuyCostumes.com and saw that they had a Hello Kitty Costume, I KNEW this was the perfect excuse to write-up a post on my beloved Hello Kitty. Check out this adorable Hello Kitty Costume! They have a few cute ones to choose from, but this one caught my eye the most. At only $44.99, that's a really good deal as you get the dress and the Hello Kitty headband (the white pearls are not included).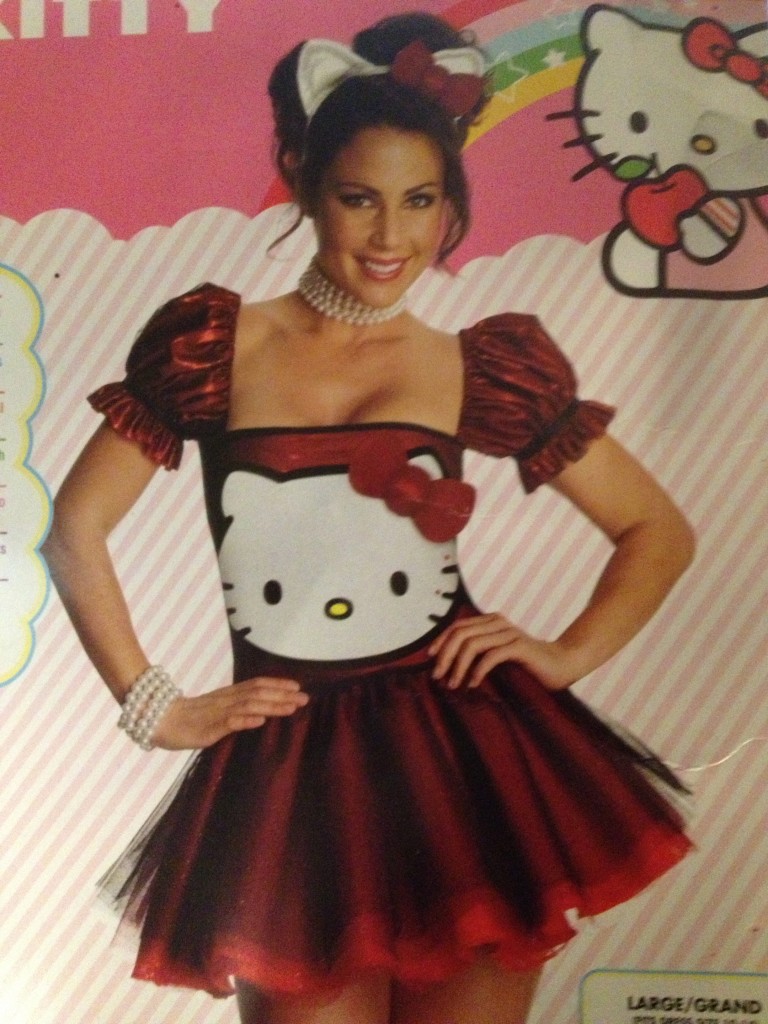 I really loved the Hello Kitty headband with the ears and bow, its super cute! The only thing I didn't like about it was this huge tag was on it, but really that wasn't a big deal since I just took some scissors to it and chopped it off. Then it was perfect after that.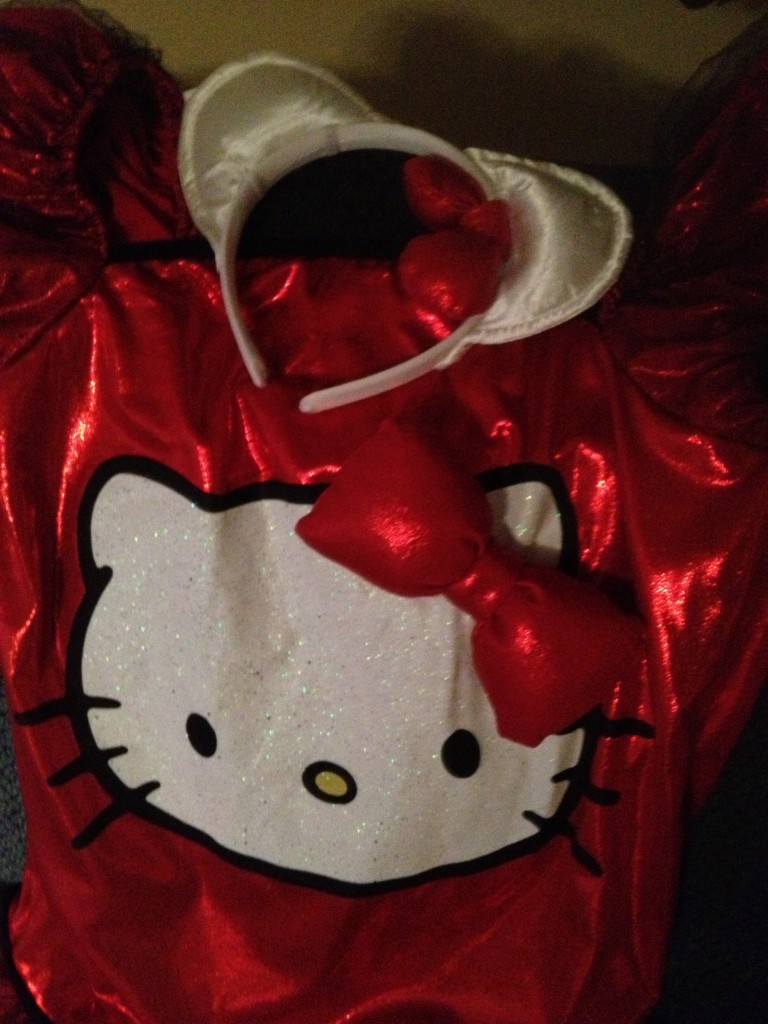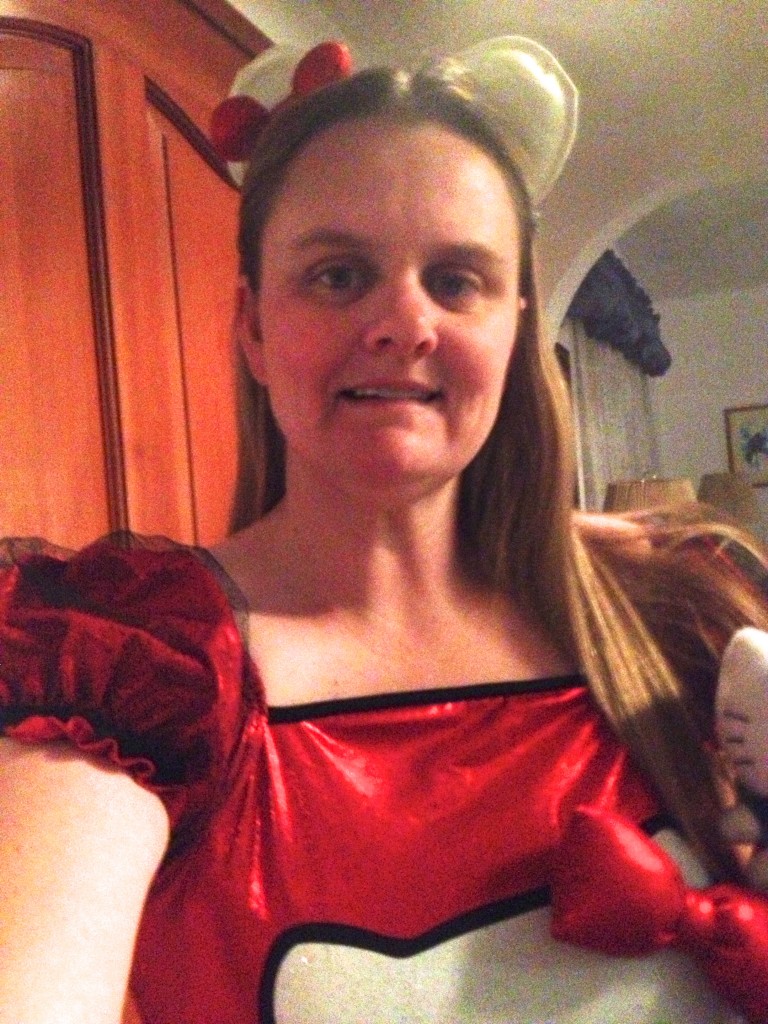 You will have to excuse my lack of quality photos of me actually in the costume as it is awfully hard to try to get a full length photo of yourself that looks decent! I think you get the idea of what it looks like though between the above photos. It fit very well and is very stretchy, which I love. Some costumes are so stiff and don't give any at all, to the point that you feel like you cannot move around freely. This is not the case with this outfit. It is very stretchy and will move around with you.
I also like the length. It's acceptable. I wish it were a little bit longer, but it's not too short. I wore some black fishnet stockings with this to help out with that issue, then I felt fine with it after that.
I cannot wait to wear this for Halloween or any other costume event that may come up to show off my Hello Kitty Love. 😉
I will leave you with a few more special Hello Kitty items of mine that I have cherished and adored over the years. Perhaps you still have some of these very same items yourself?  I'd love to hear all about it!! What are some of your favorite characters you have loved ever since you were a child?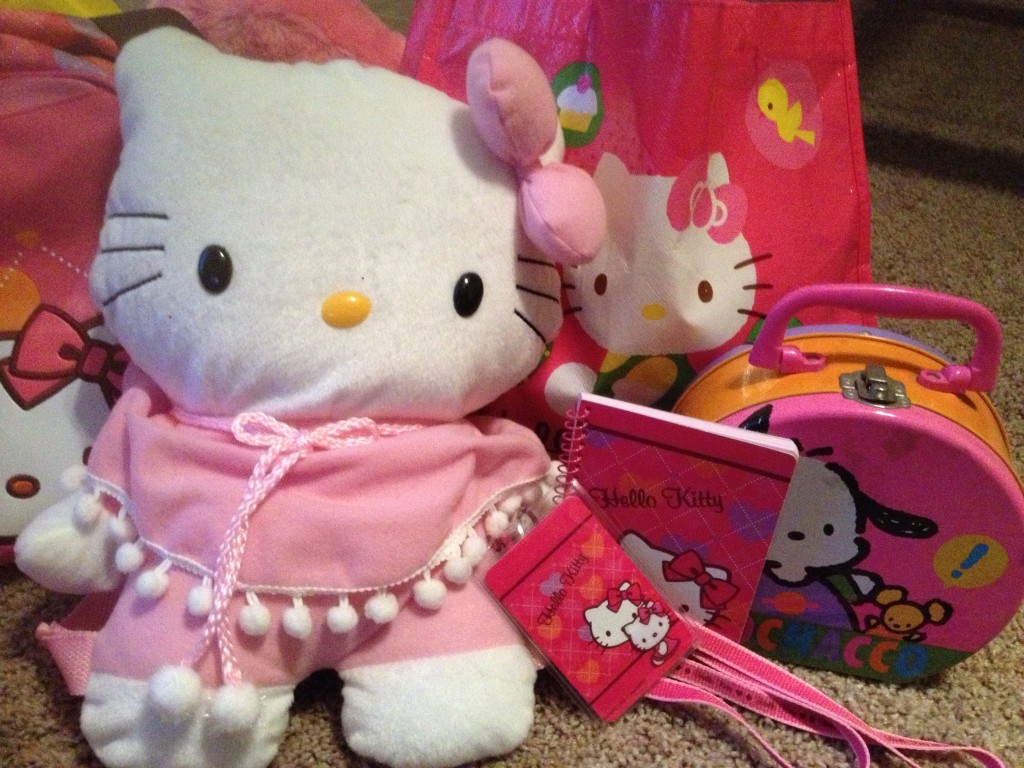 Hello Kitty anyone?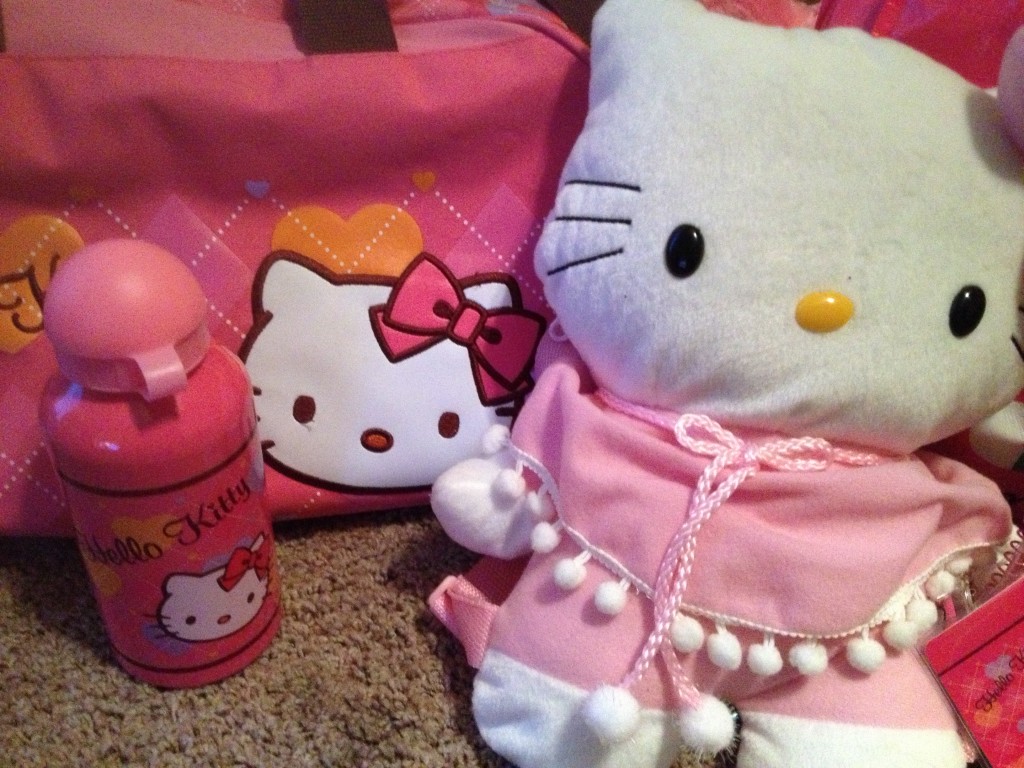 Some of my newer Hello Kitty favorites.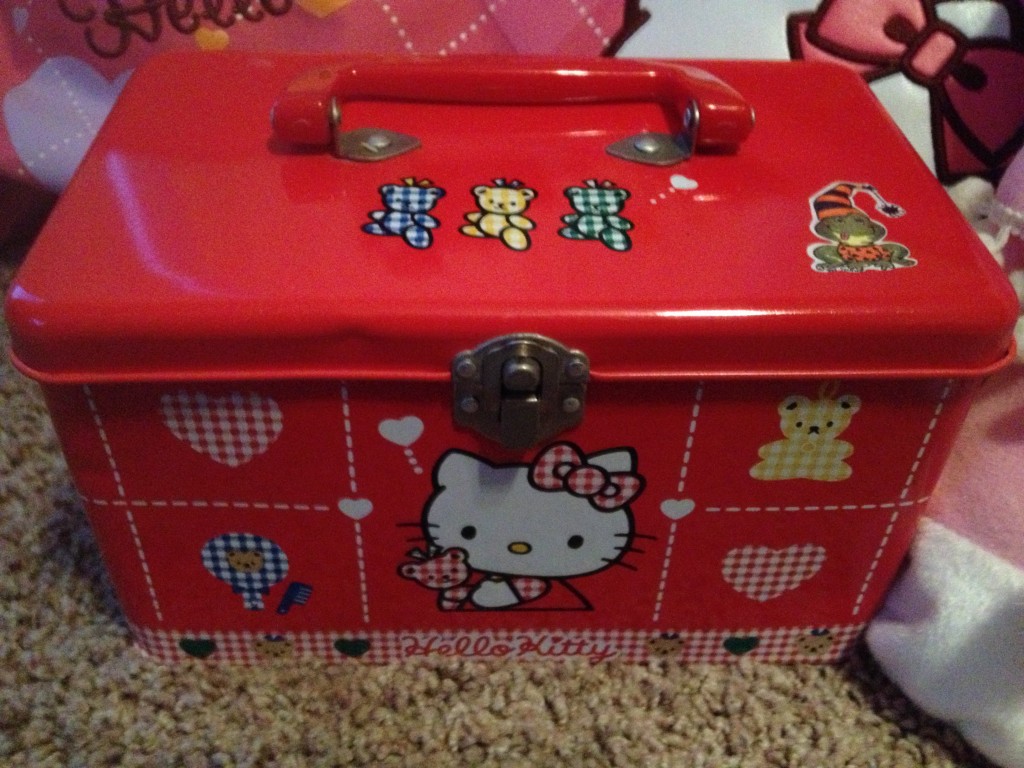 Old Hello Kitty tin box. Anyone else still have one of these?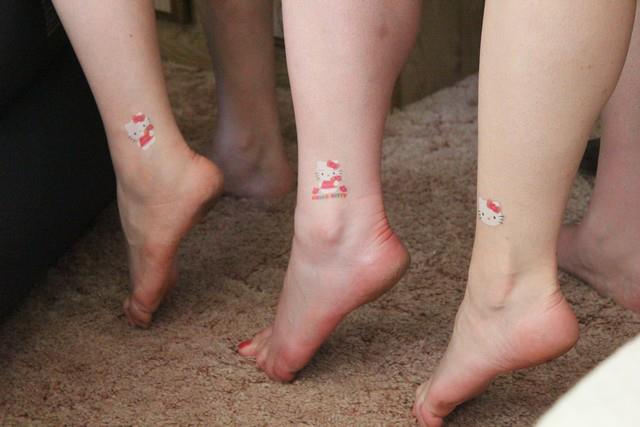 Hello Kitty loves river trips with the girls too!! Girls River Trip 6/2012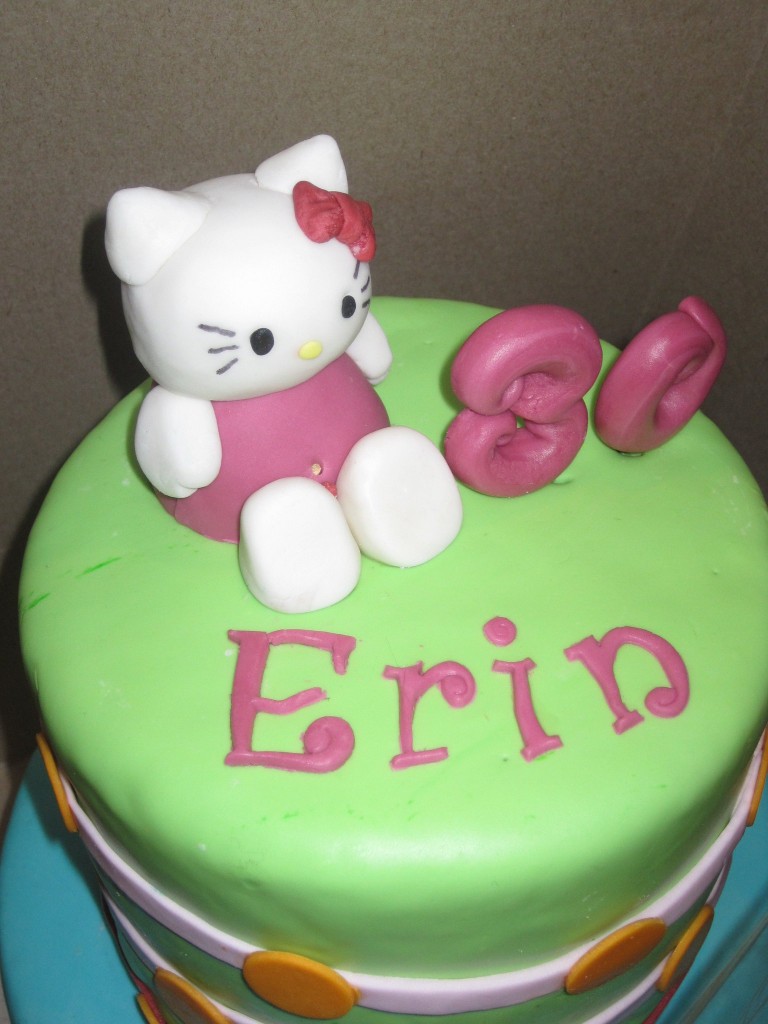 Hello Kitty for my 30th birthday… which reminds me, my birthday is in exactly a week from today on May 3rd… Hint Hint.. 😉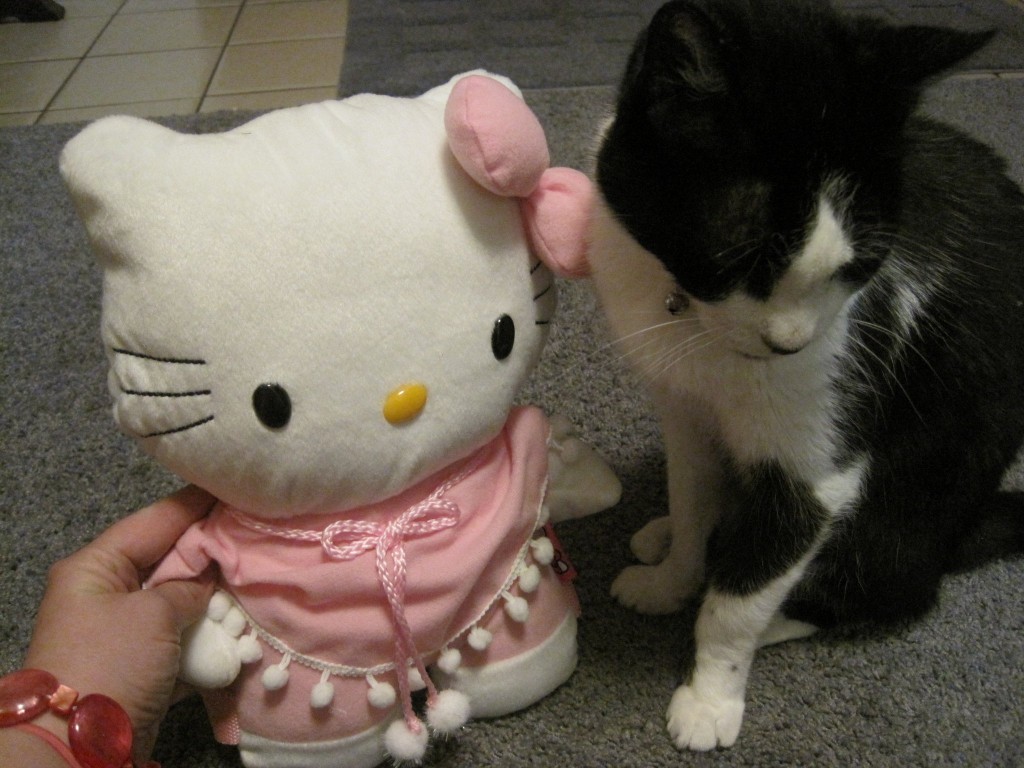 Last but not least, of course my precious Moe had to show up to make an appearance. He LOVES Hello Kitty too. I think he has a crush on her as I'm always finding him snuggling up with her. What do you think? 😉
Disclosure: I received one or more of the products mentioned above for free using Tomoson.com. Regardless, I only recommend products or services I use personally and believe will be good for my readers and I have always had a love for Hello Kitty!