Lotus Salon & Spa: A Sanctuary of Beauty
By: Erin
At the Lotus Spa & Salon in Orange County, upon entering you will enter a serene, chic and fashionable environment, where you will be greeted with friendly smiles from their awesome stylists. If  you are looking for the latest fashion forward cuts and color trends that will bring out your natural beauty, then you will love this place as much as I did.  Lotus Salon is chalk full of talented artists that are experts in their craft. Your stylist will help you achieve your desired look with your hair.
Besides hair, you can relax at Lotus Salon & Spa and enjoy the serenity of their spa treatment rooms as well. With a team of licensed estheticians at your side, your skin treatment goals can easily be met. Their services here range from body and facial waxing, eyelash extensions, chemical peels, micro dermabrasion, and calming and effective facials.
I was here for their Open House night the other month and we were all given the royal treatment. Besides getting to choose from a service such as a blowout, hair styling, mini-facials, manicures, hair braiding, or from some other cool options, they had plenty of things to keep everyone occupied out front with a DJ, pizza and salad from Artisan Pizza, lush drinks compliments of Skinny Girl, and a silent auction for several gorgeous gift baskets.
Here are some photographs from Lotus Salon that showcase their stylist skills with hair and just how much fun it was to visit them!
The beautiful ambiance of the night!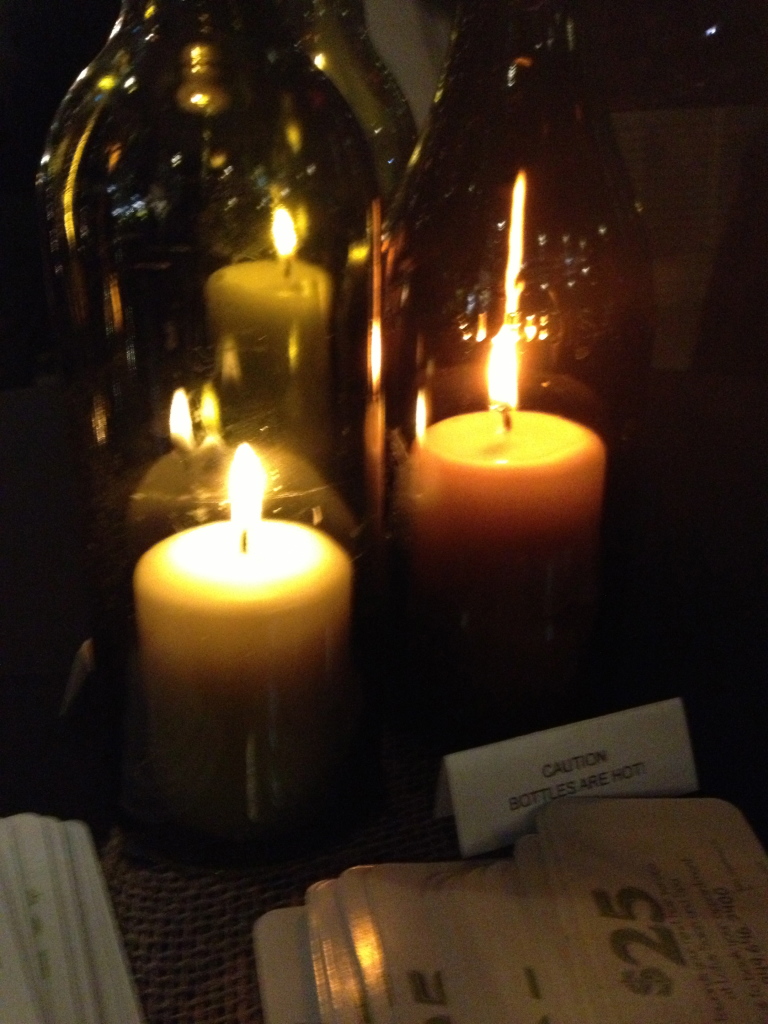 Loved these Lotus Cookies! Very clever.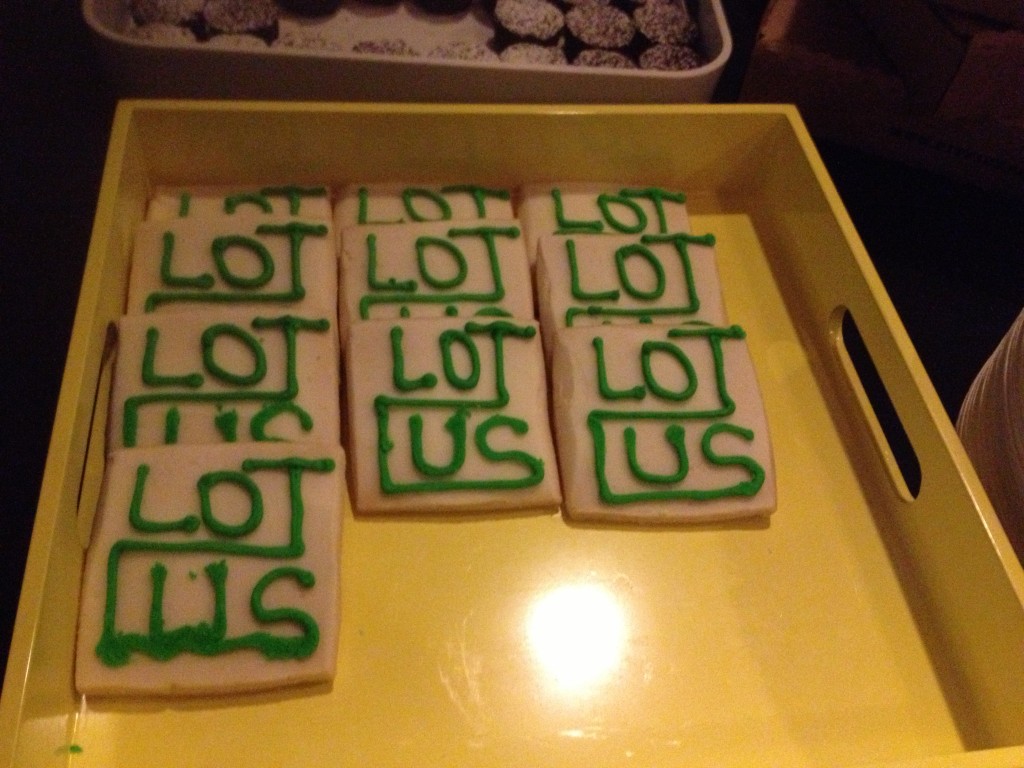 The Lotus Salon & Spa is the place to be! 😉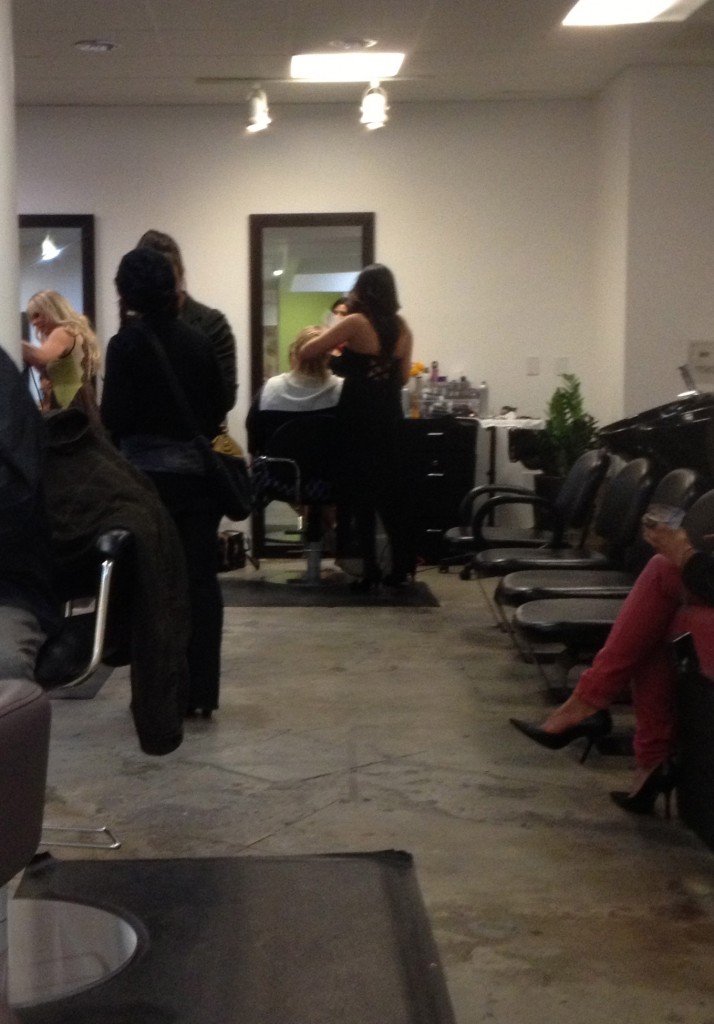 Now, just so you have some comparison to see the difference from my "after" shot, here's how straight my hair naturally is: my hair is super straight, very fine and thin, but there is a lot of it. My hair does not like to hold a curl. Period.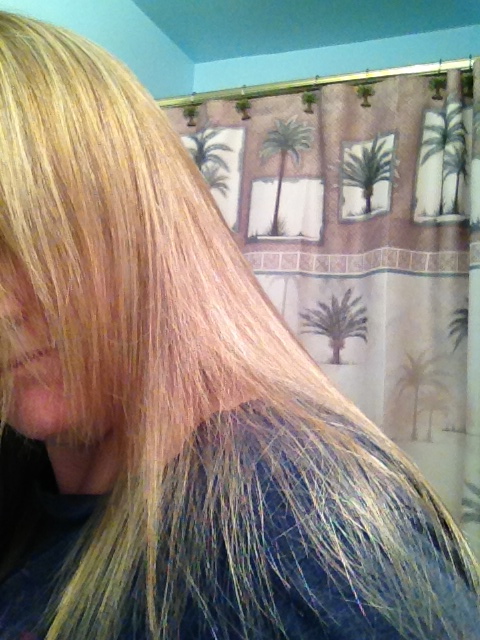 At the Lotus Salon & Spa Open House Night: The fabulous Bernadette Rattigan working her magic on my super straight hair. Photo courtesy of Ace Agency and Lotus Salon & Spa.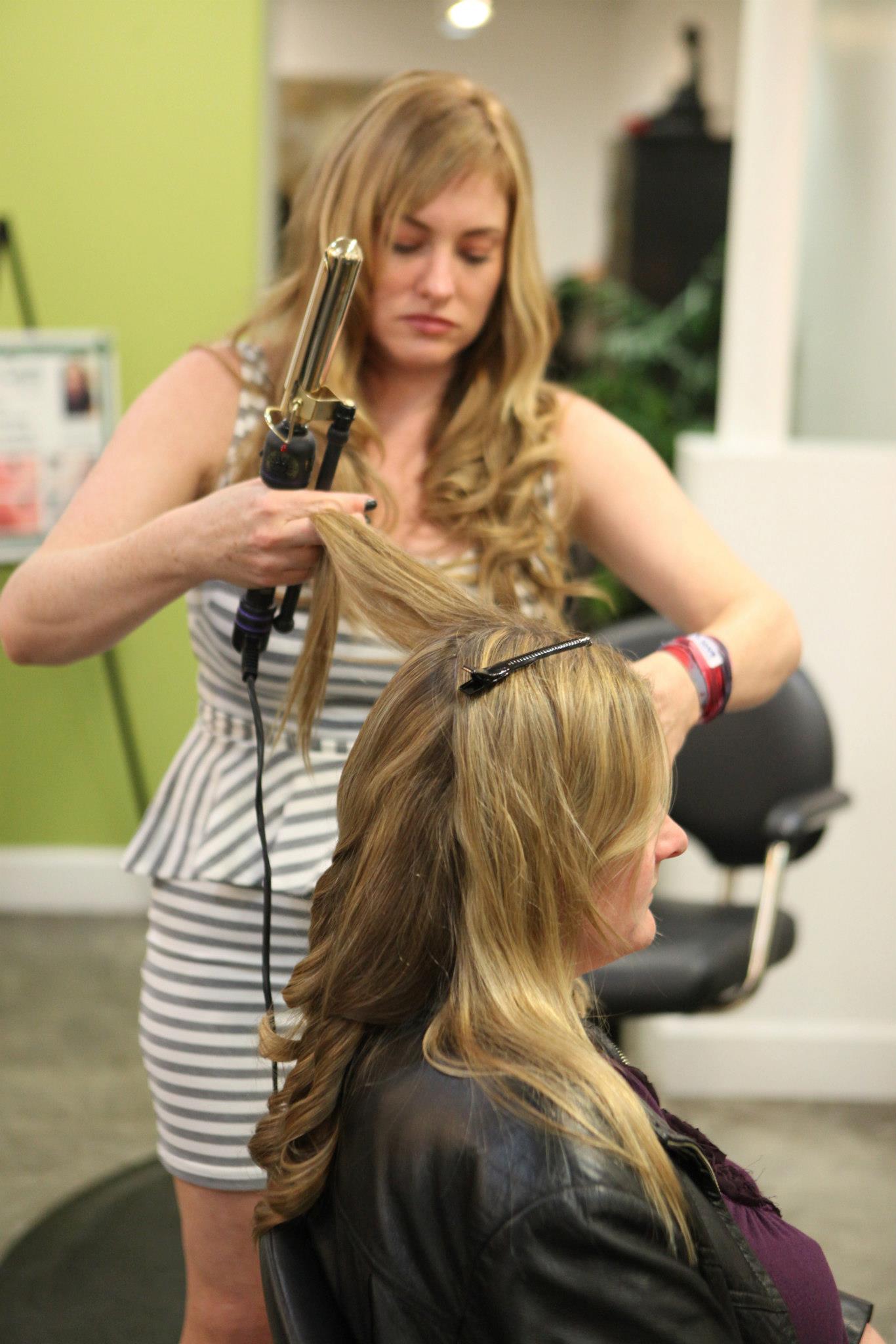 Jamie getting a Blow-Out at Lotus Salon & Spa.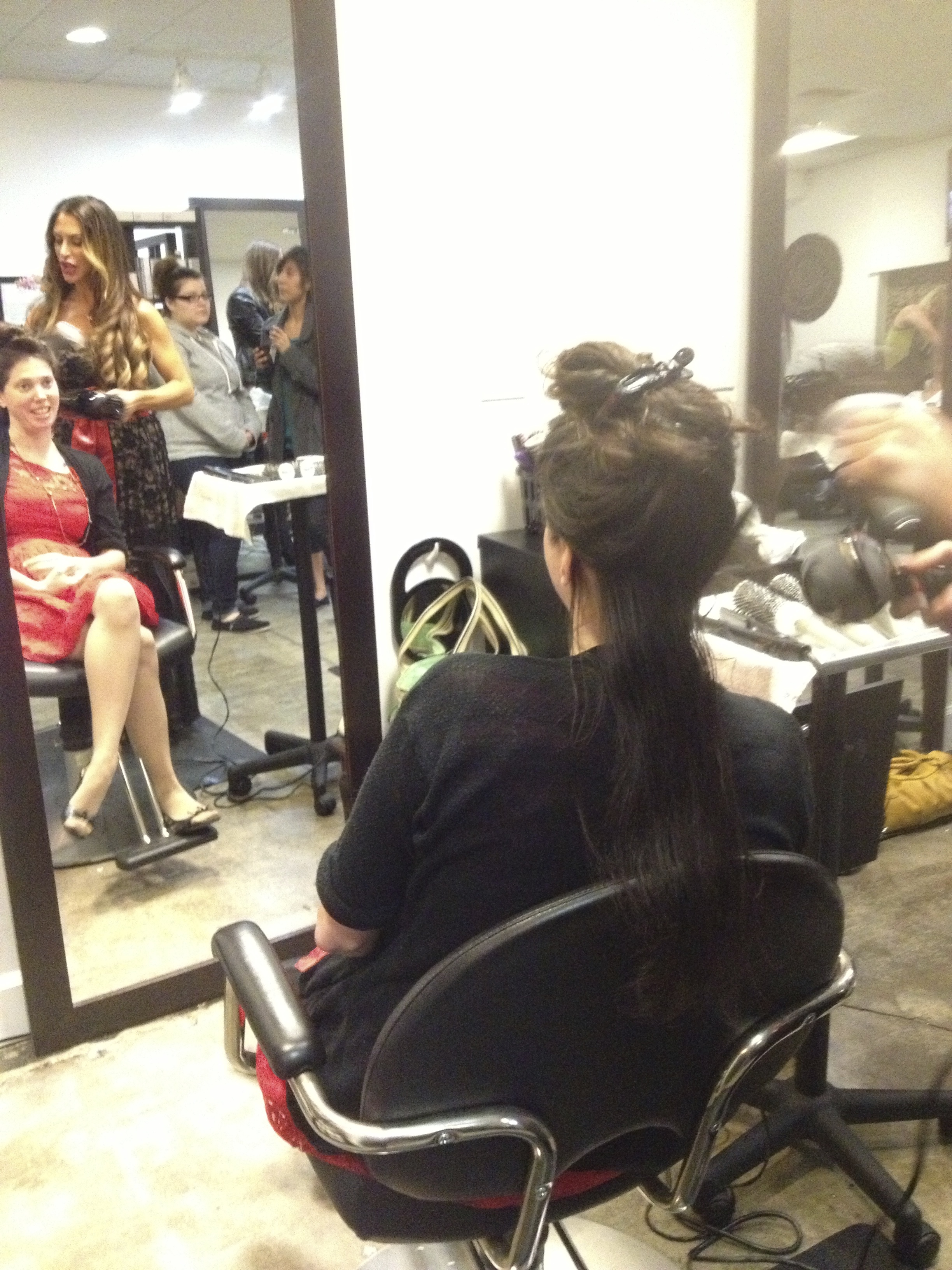 My pal Jamie from Minnesota Girl In LA with her now super straight locks after her awesome Blow-Out and I with my elegant curls. We're all smiles with the results!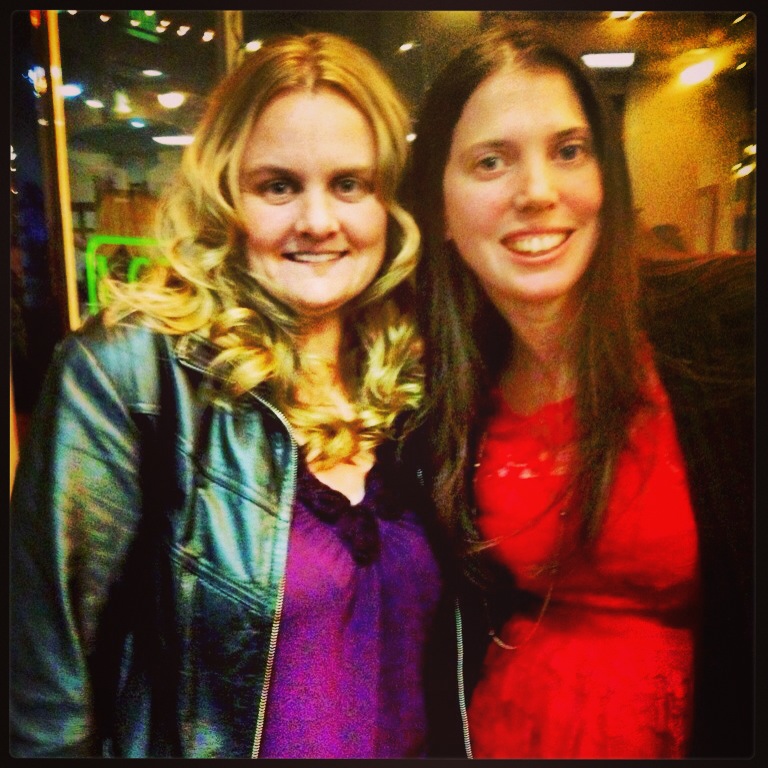 I will gladly be back again soon to try out some of their other services they offer. Thinking maybe a facial next time. I know I sure need one! 🙂
What's your favorite way to get your hair styled? Curly, Straight, Braids, Up-Do, Half-Up & Half-Down? I love to get ideas on what to do with my hair next!
You can also connect with Lotus Salon & Spa on their social media channels here:
Disclosure: This is not a sponsored post. I was invited out to their Open House night and  provided with a complimentary hair service on behalf of Lotus Salon and Spa. All thoughts and opinions are my own.