Cavalia's Odysseo: Galloping into our Hearts!
By Erin
Disclosure: I received media tickets to attend the VIP tweet night in Burbank. I was not compensated for this post, all thoughts and opinions are my own.
D you know anyone who loves or admires the beauty and free-spirit of the horse? If  you are as horse crazy and love horses as much as I do, then you'll want to go and see anything Cavalia does. Artistic director and creator Normand Latourelle has created another masterpiece with a dreamlike setting that mixes inspiring acrobatics and high-tech theatrical effects. Cavalia's "Odysseo" is an odyssey to different enchanting lands. It's like a Disney Movie, but even more magical with all the colors and dancing ponies that prance into your heart. The show opened in Burbank, on  February 27th,  2013 and runs until March 31st, 2013. I was ever so lucky to be invited out to their VIT (Very Important Tweep) Night on March 13th, 2013. You can bet I was beyond ecstatic to find out that after only dreaming of being able to go see this show, it was now becoming a reality, AND I was getting to go as a VIP? A week later, it still only seems like a dream! Lucky for me, I have many pictures (500ish)  from this magical night to show that indeed this most special night DID happen. 😉
Here is a mini version of our night, and what you can expect as a Rendez-Vous VIP with Cavalia!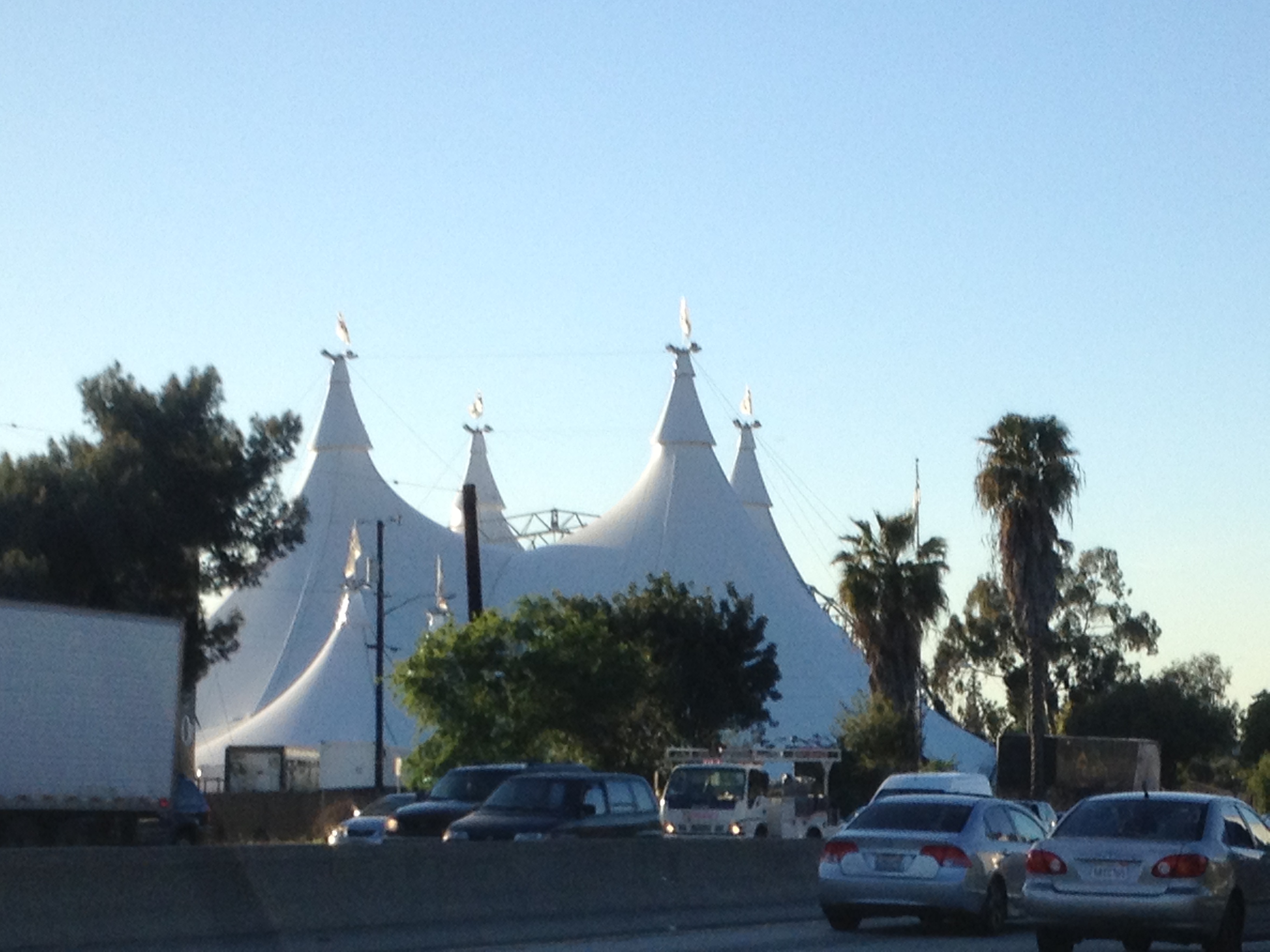 The 10-story, 110 foot tall White Big Top as seen from the 5 freeway in Burbank. We were so excited to see this, that we even missed our exit! Opps…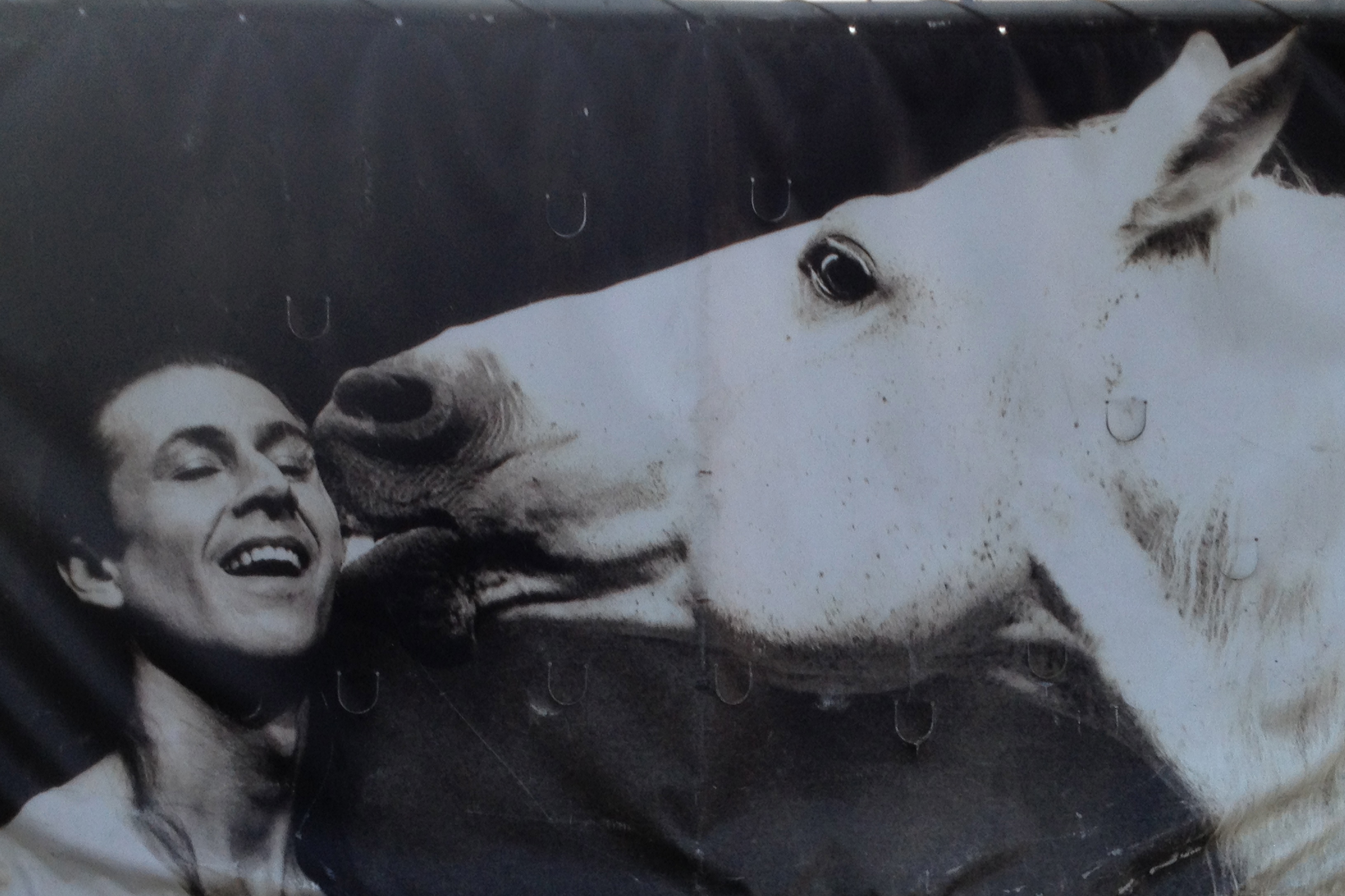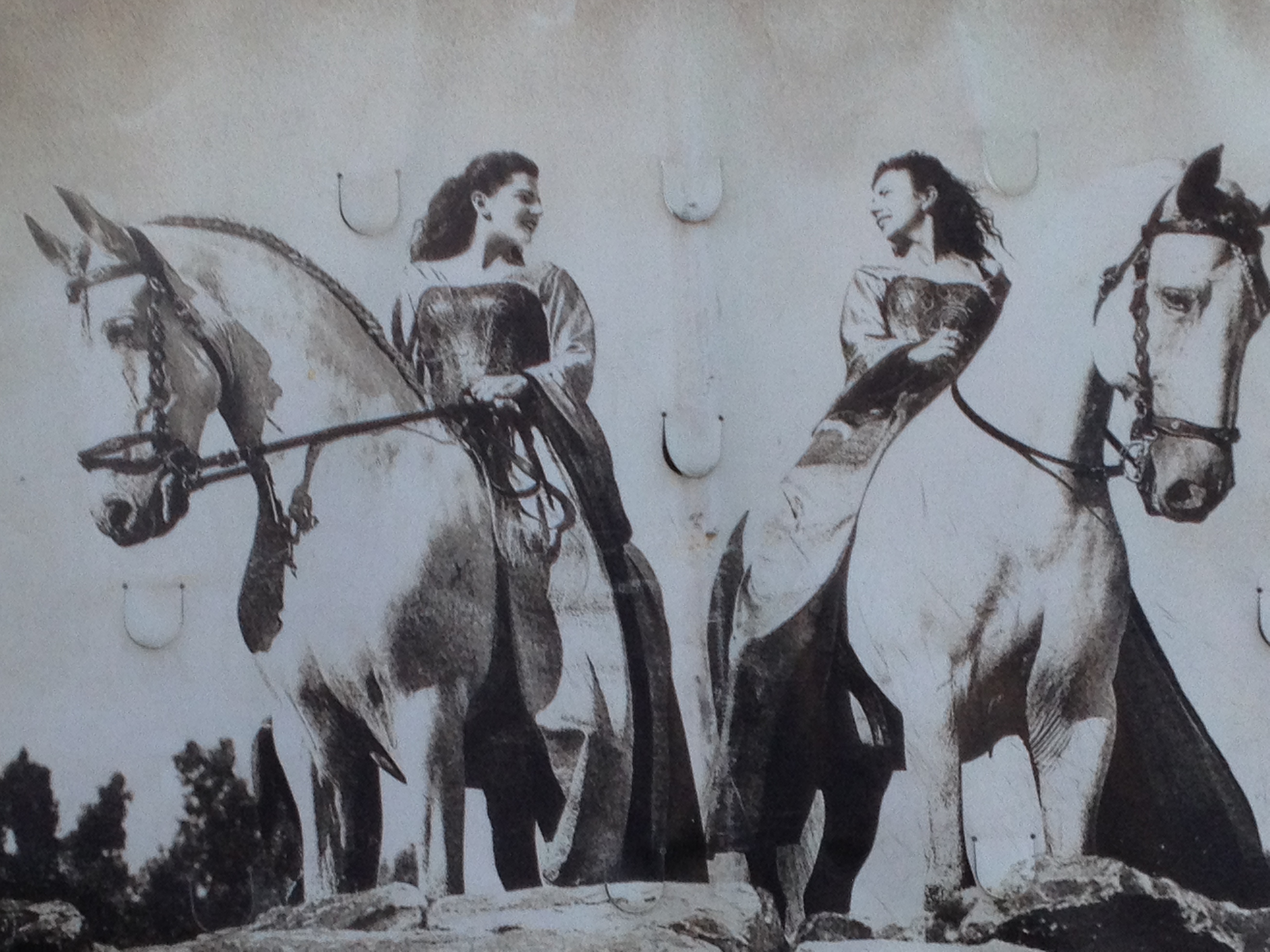 A couple of the many beautiful photographs that line the way from the VIP parking area to the White Big Top!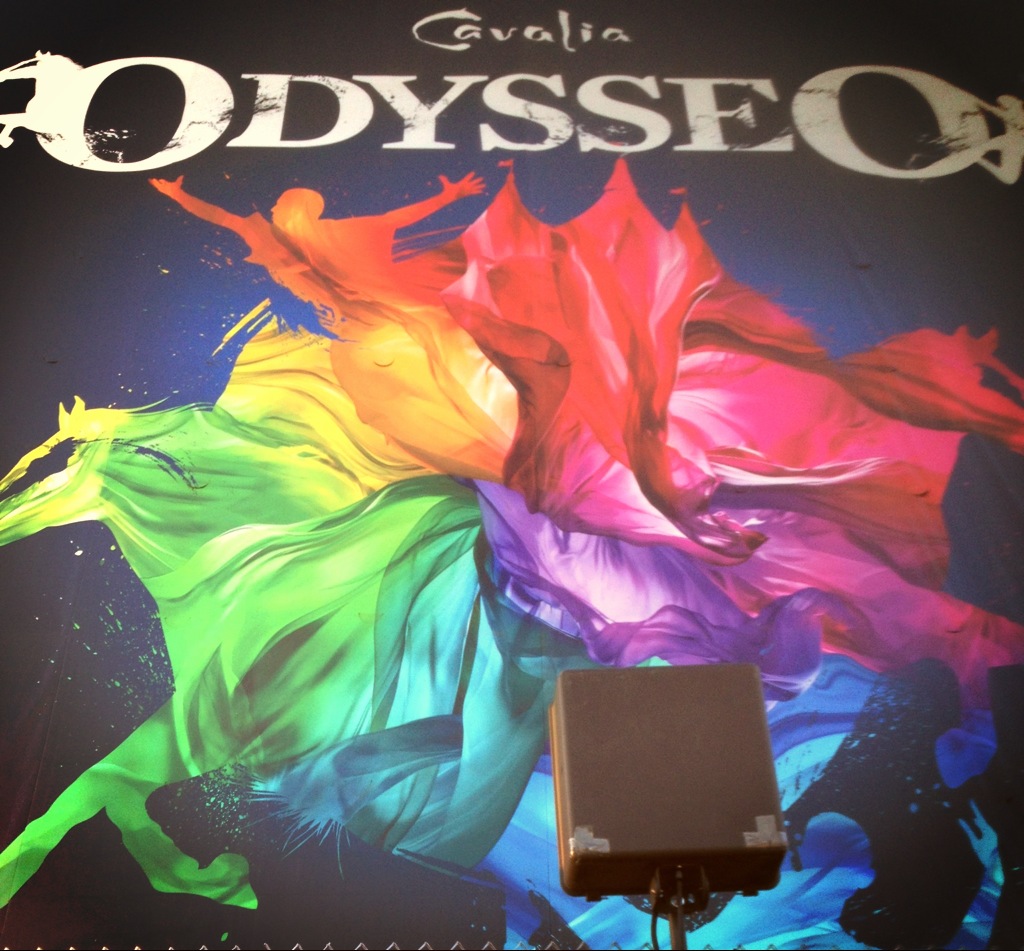 The gigantic Odysseo sign that can be seen from the freeway.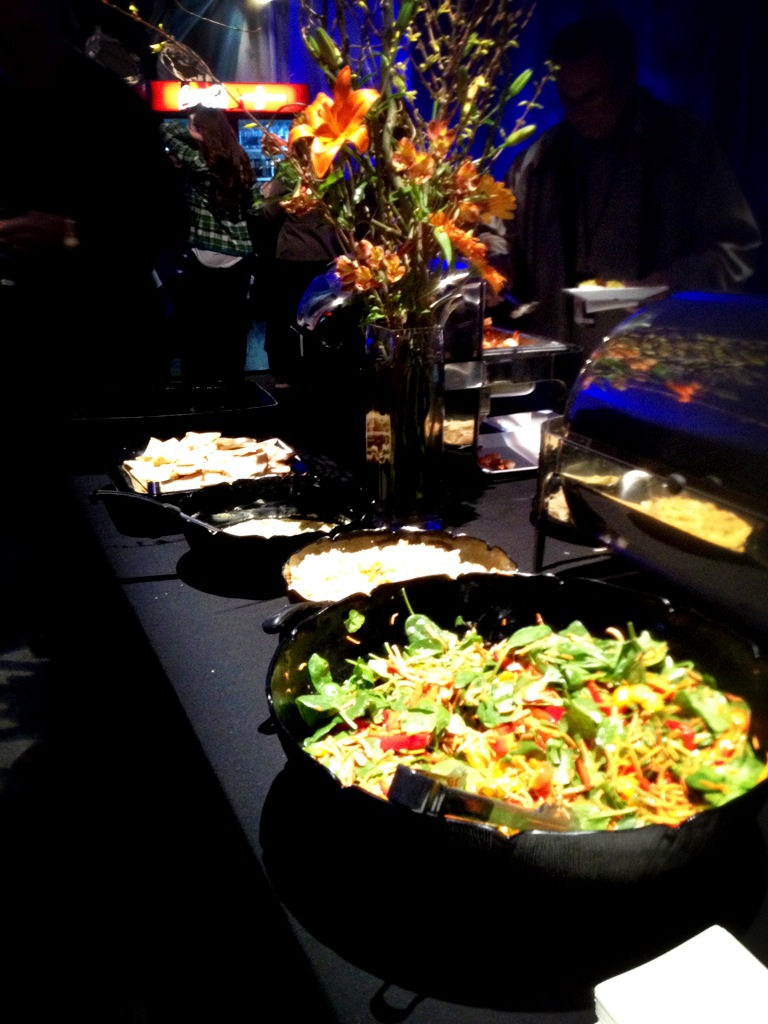 Upon entering the VIP tent, many tantalizing and delectable delights await you. Some of my favorites included a wonderful and refreshing Strawberry Salad, the shrimp, and one of the pasta dishes. Even the pickiest of eaters will be able to find something that they love here. Dinner is served! There is also a bar where you can quench your thirst, including a glass of wine or some beer. Be sure to stop by the gift shop in this area as well to get your gift! 😉
Now, on with the show!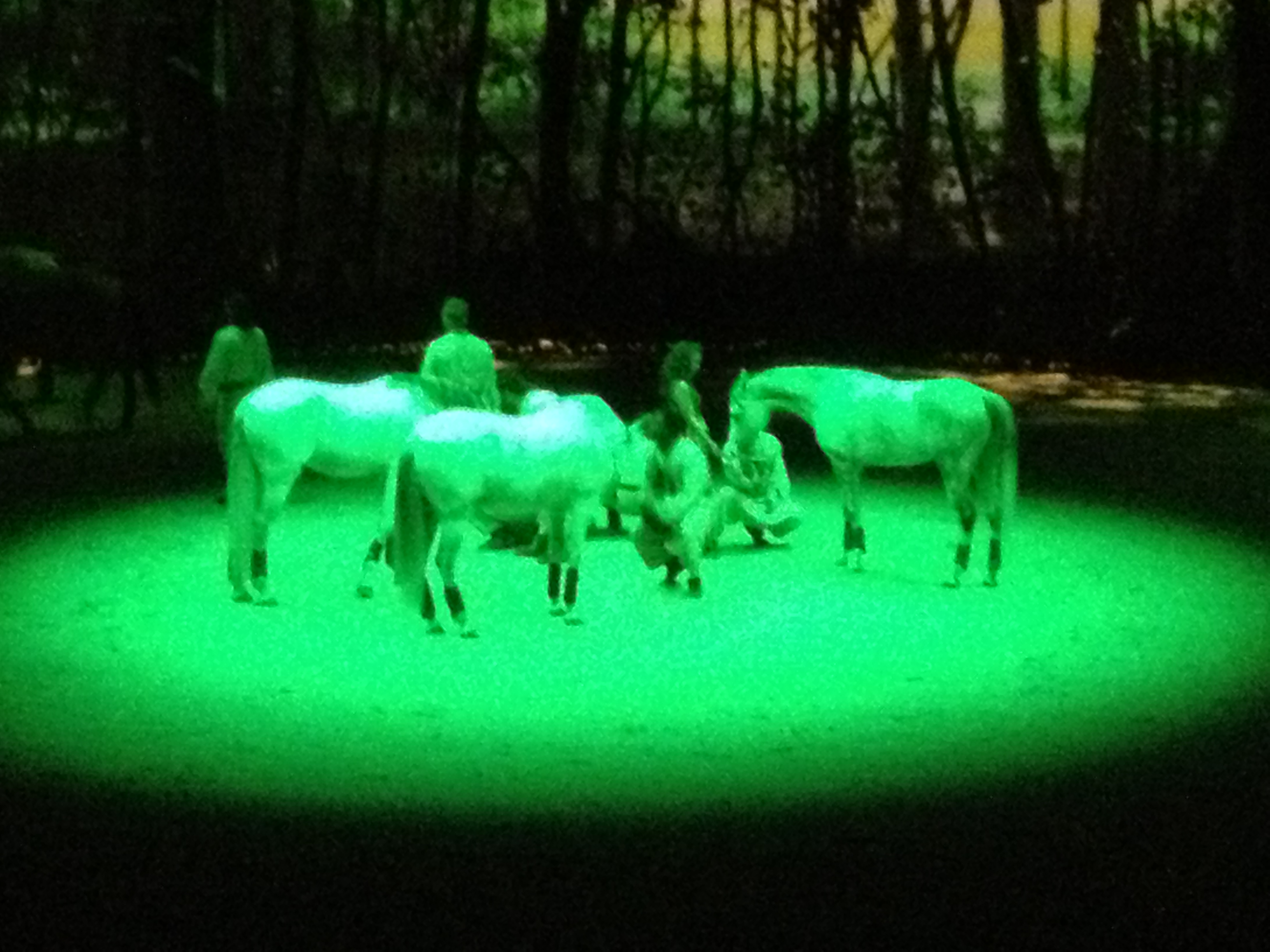 The adventure begins!  67 horses and an international cast of 45 artists play and demonstrate their intimate bond. The 15,000 square-foot stage features a real carousel and a 80,000-gallon lake. In the background is an intricate forest curtain through which one can see a backdrop the size of 3 IMAX screens. At times we are  just outside a forest then inside a forest then onto the vast plains.  Other backdrops include the Wild West, deserts and marshland.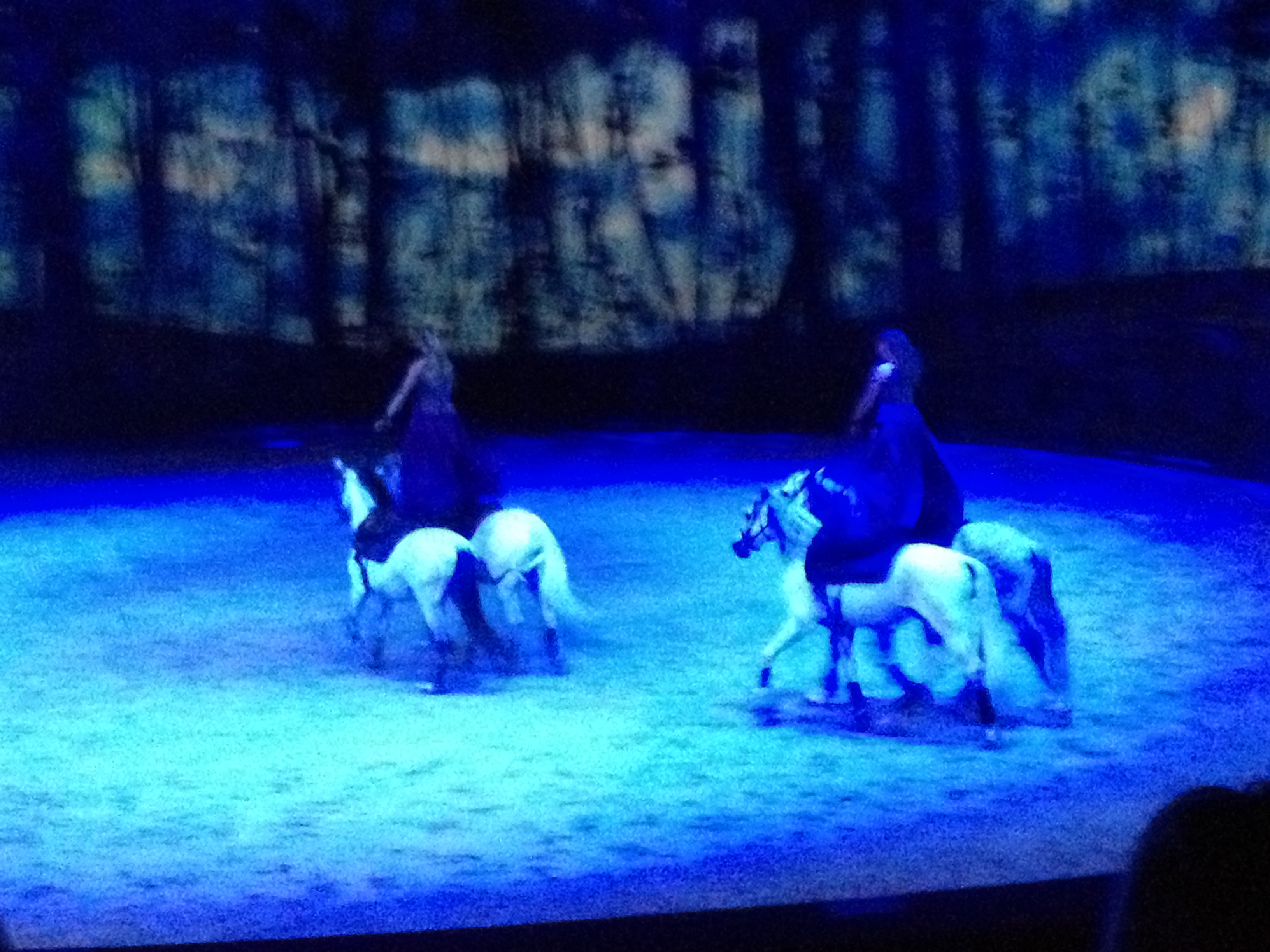 Epona. A magical journey begins.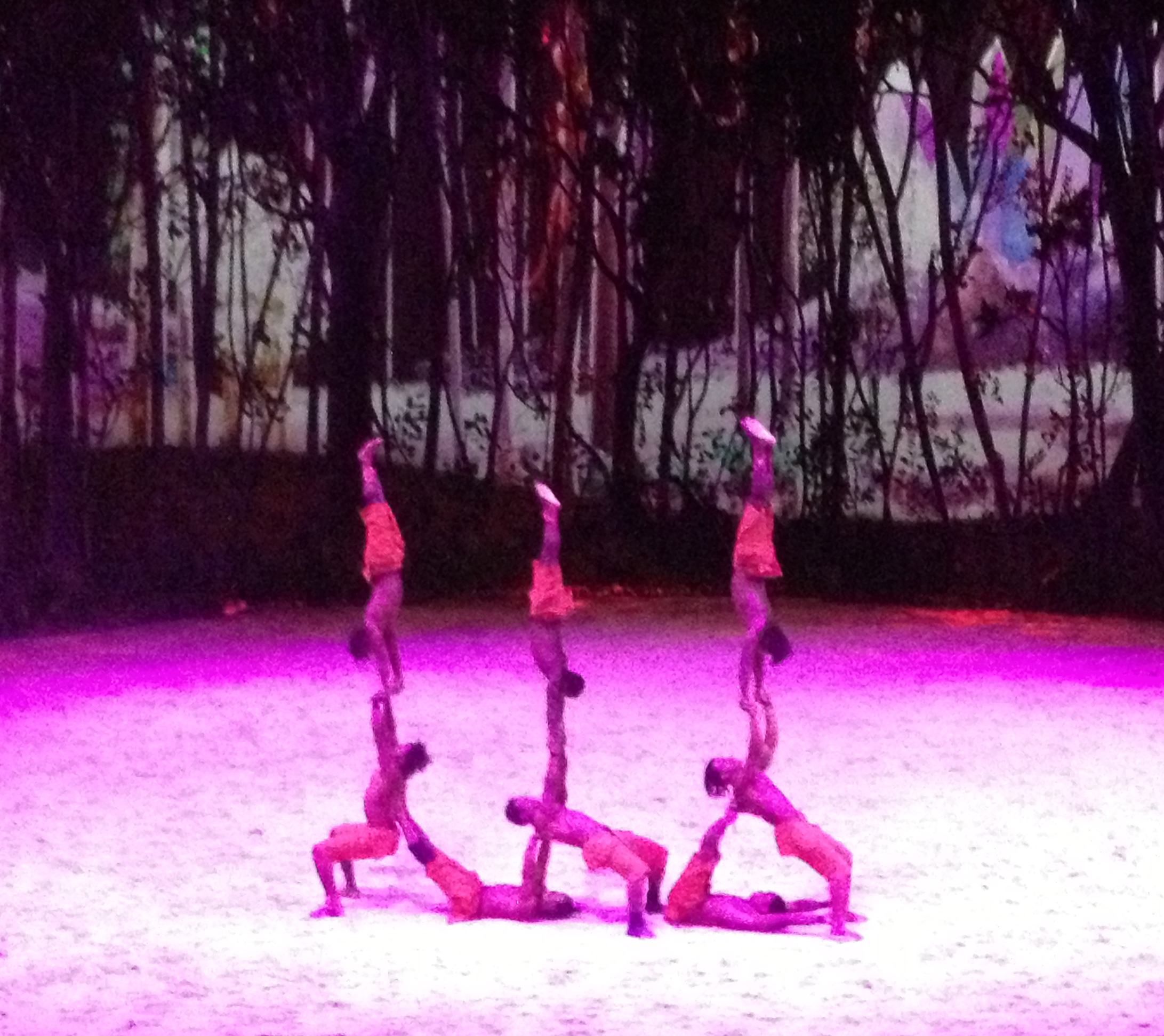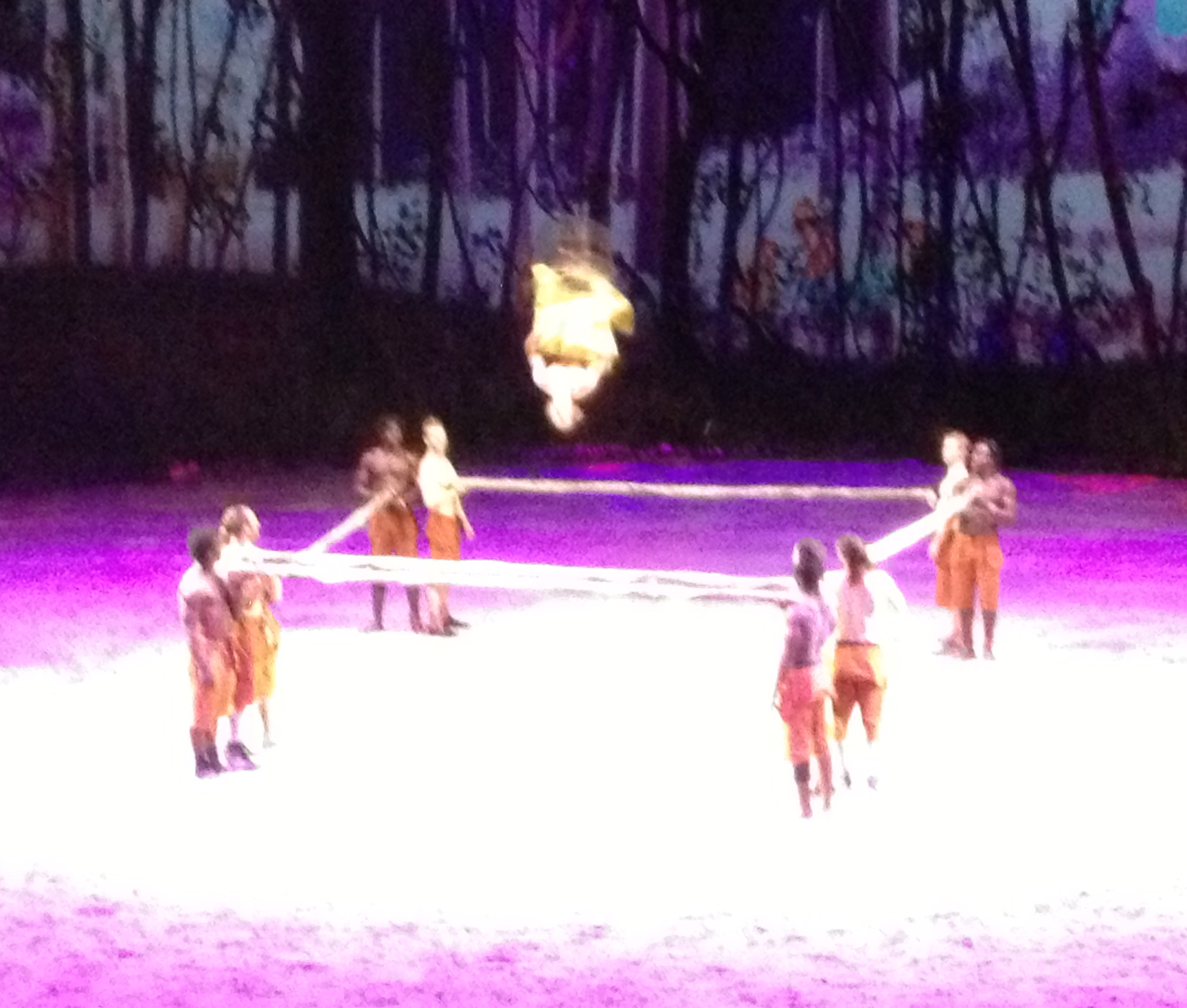 Fete de Village.  The athleticism of both horse and man is displayed in this energetic and moving piece.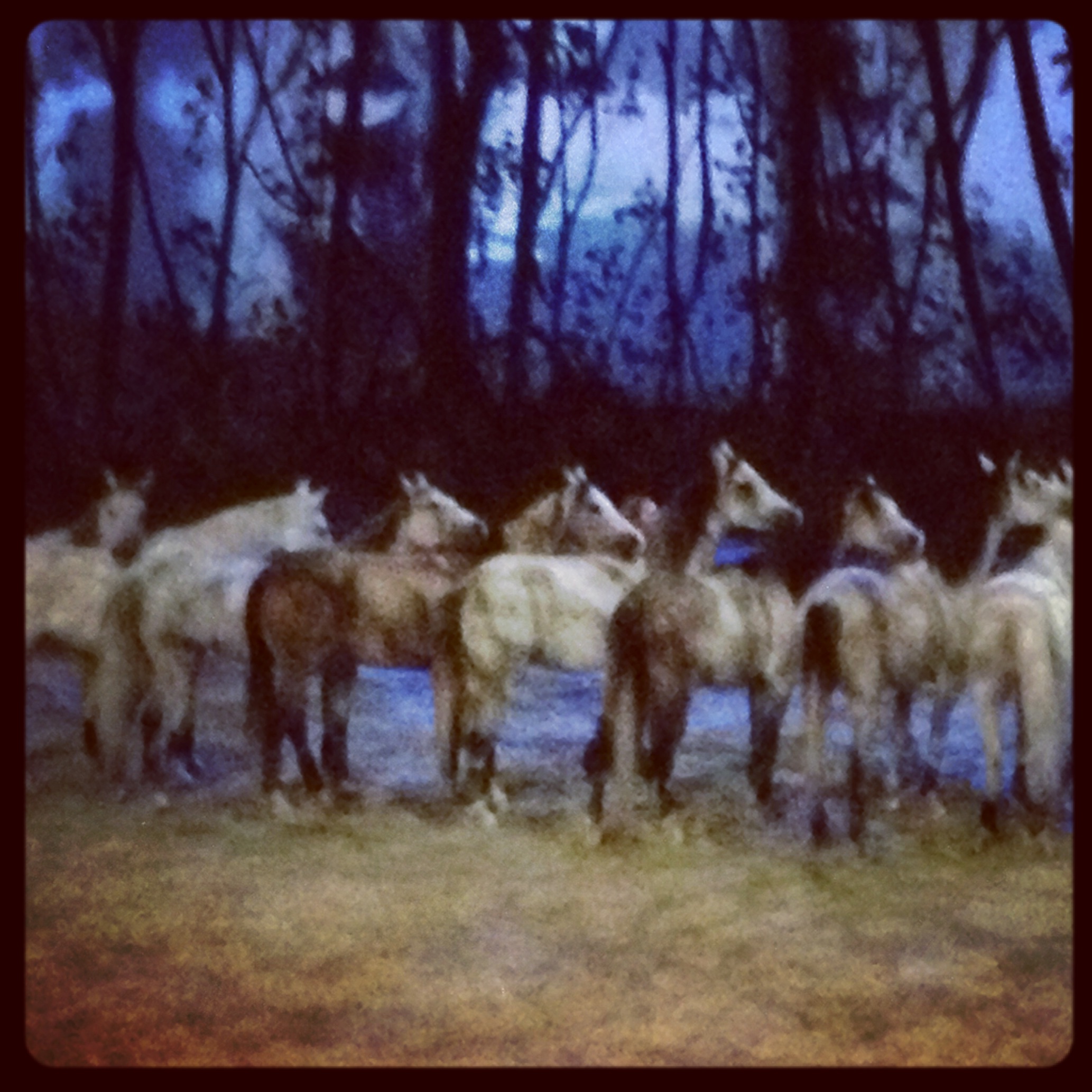 Horse Hugs. Priceless and heart-felt.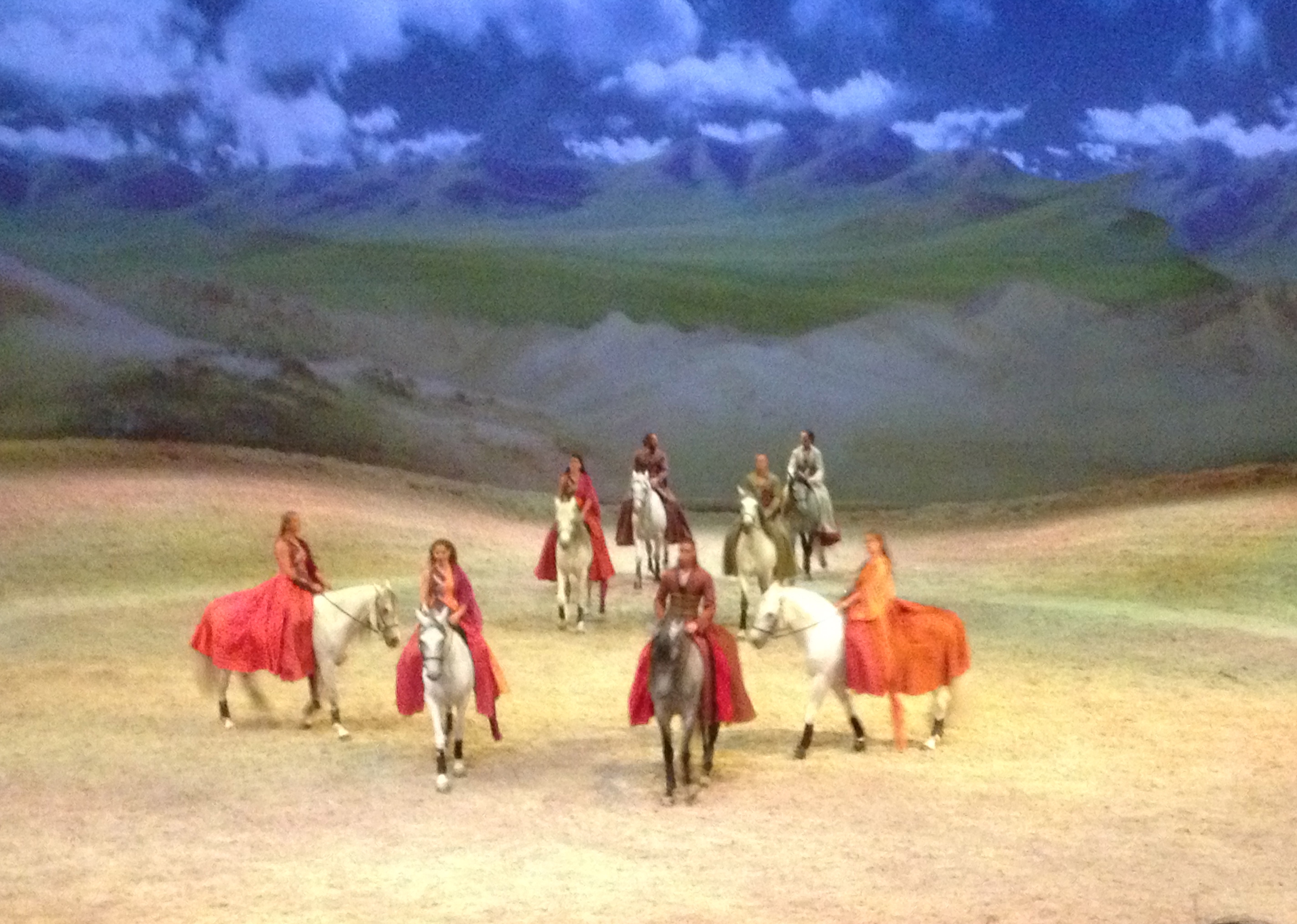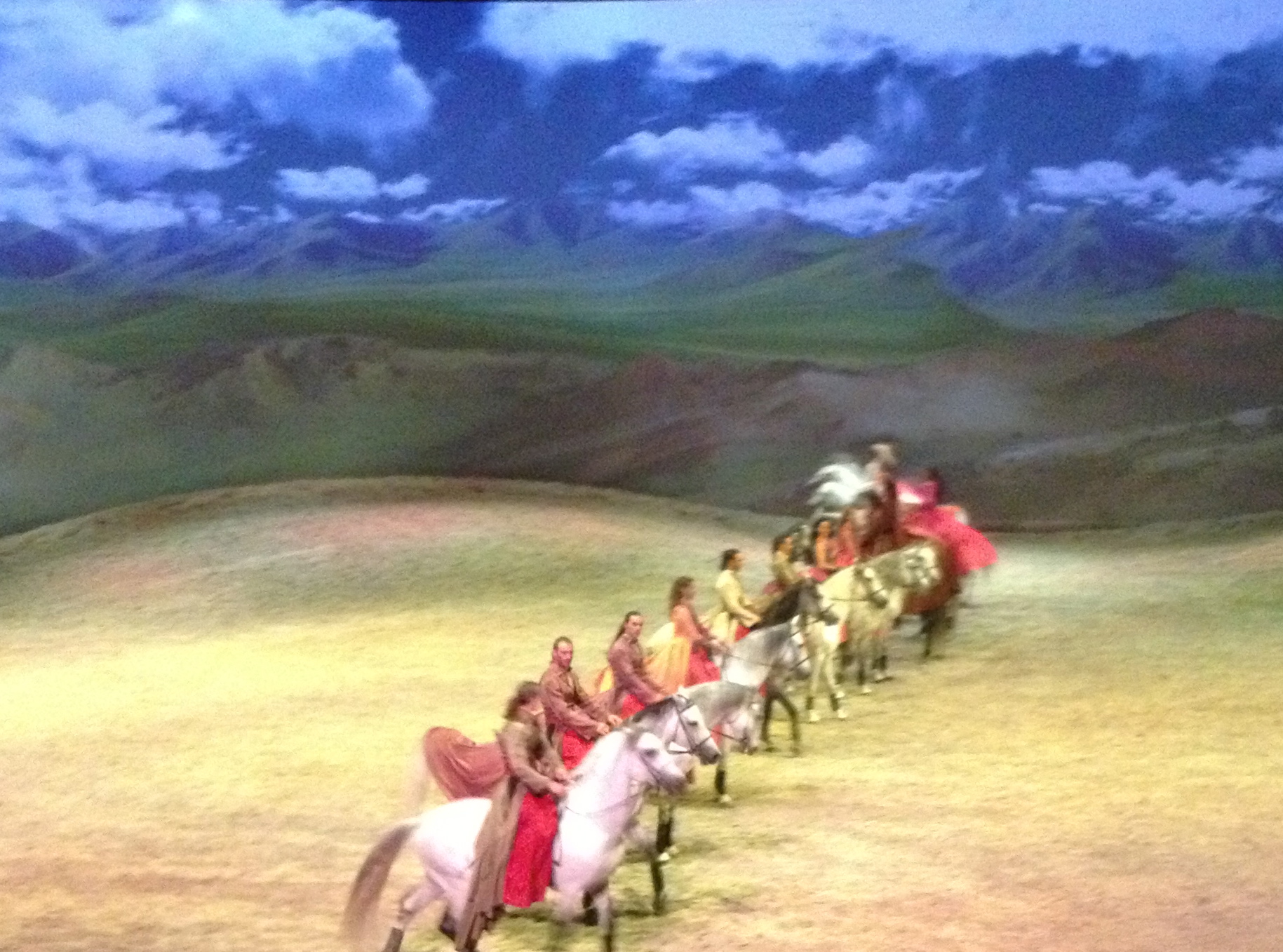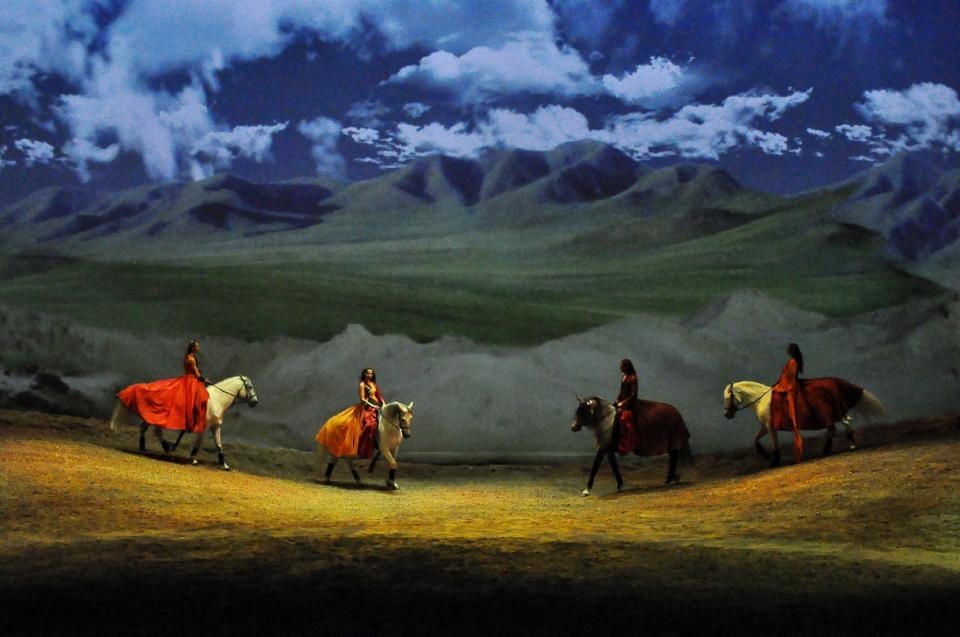 Grand Cavalia. The scenery in this number was breath-taking as were the horses, the riders and the costuming. All I can say is WOW.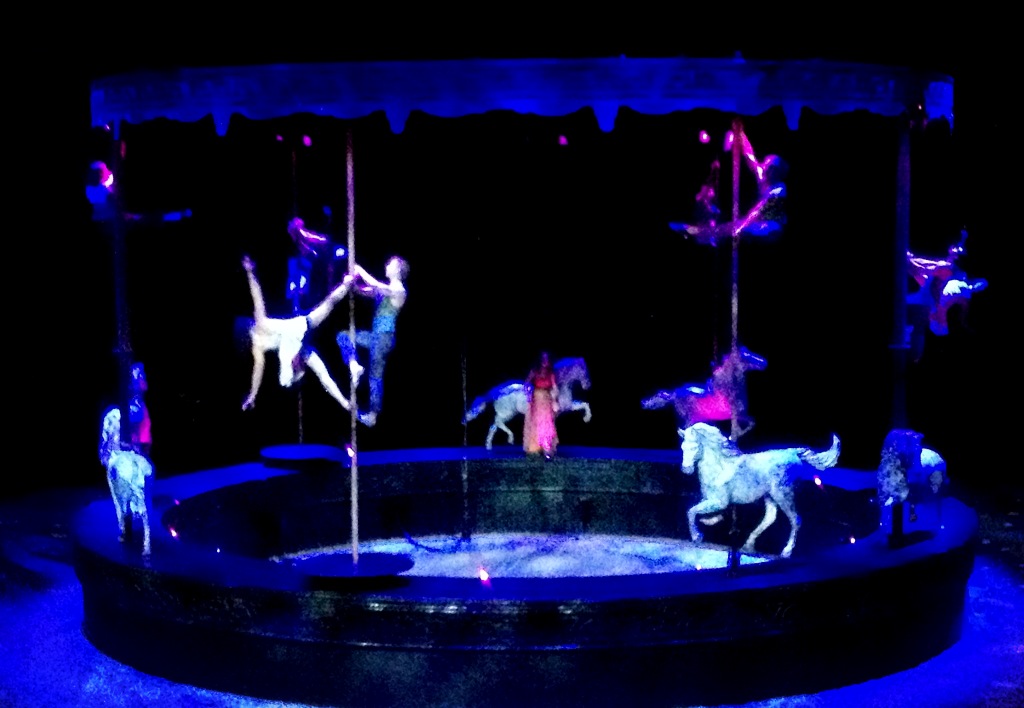 Carosello. A most magical and mesmerizing carousel ride.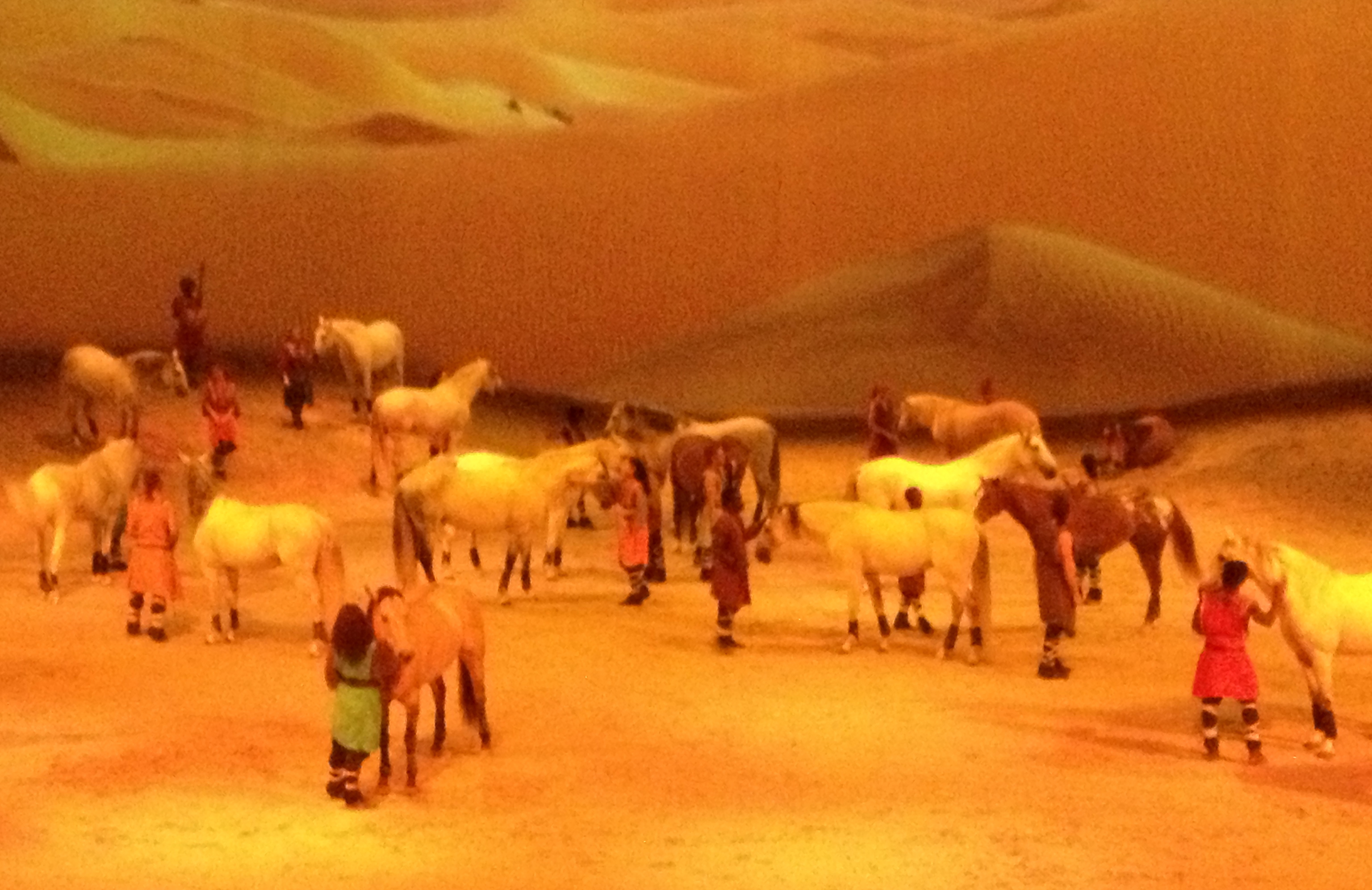 The intricate and intimate bond between man and horse is very strong here.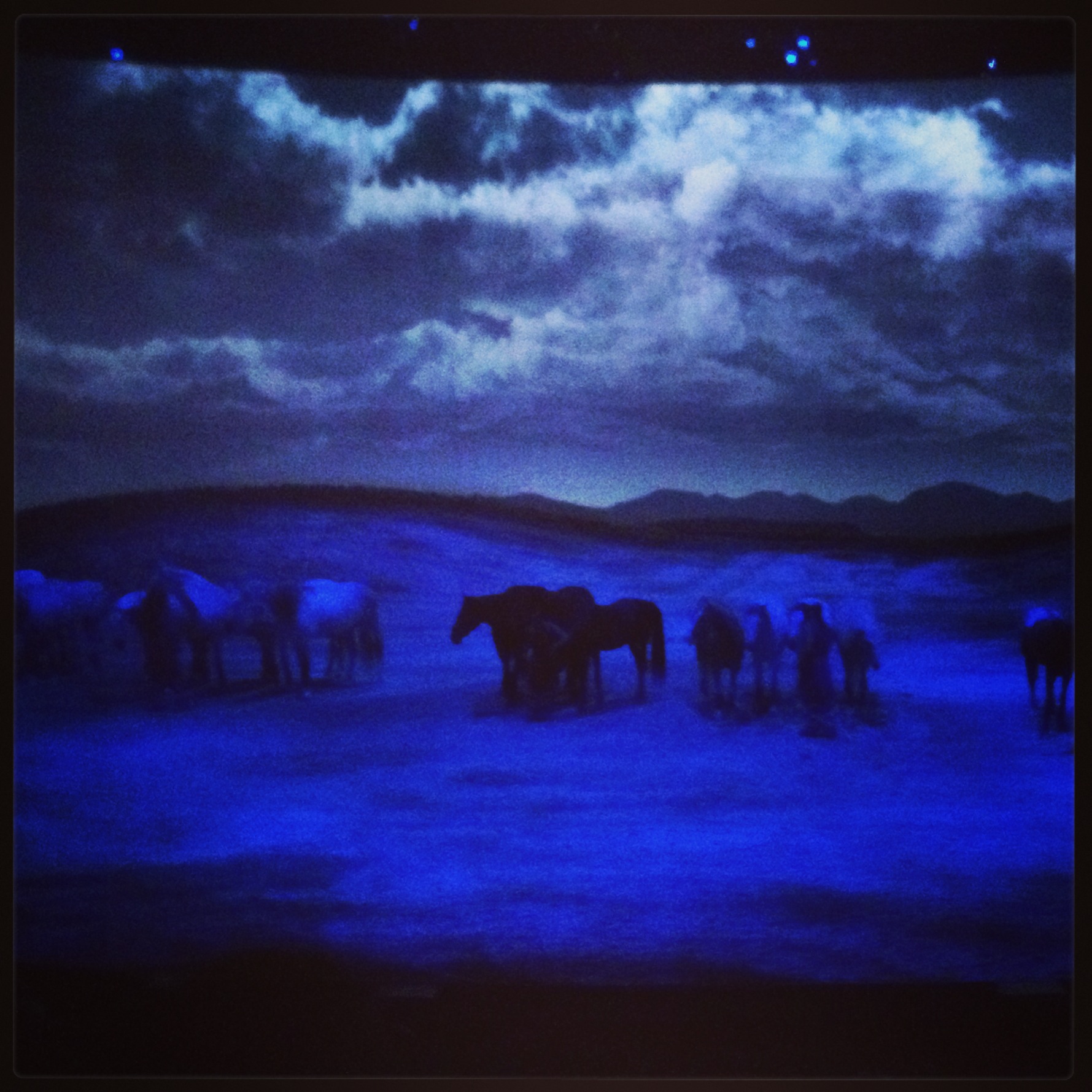 Les Sedentaire.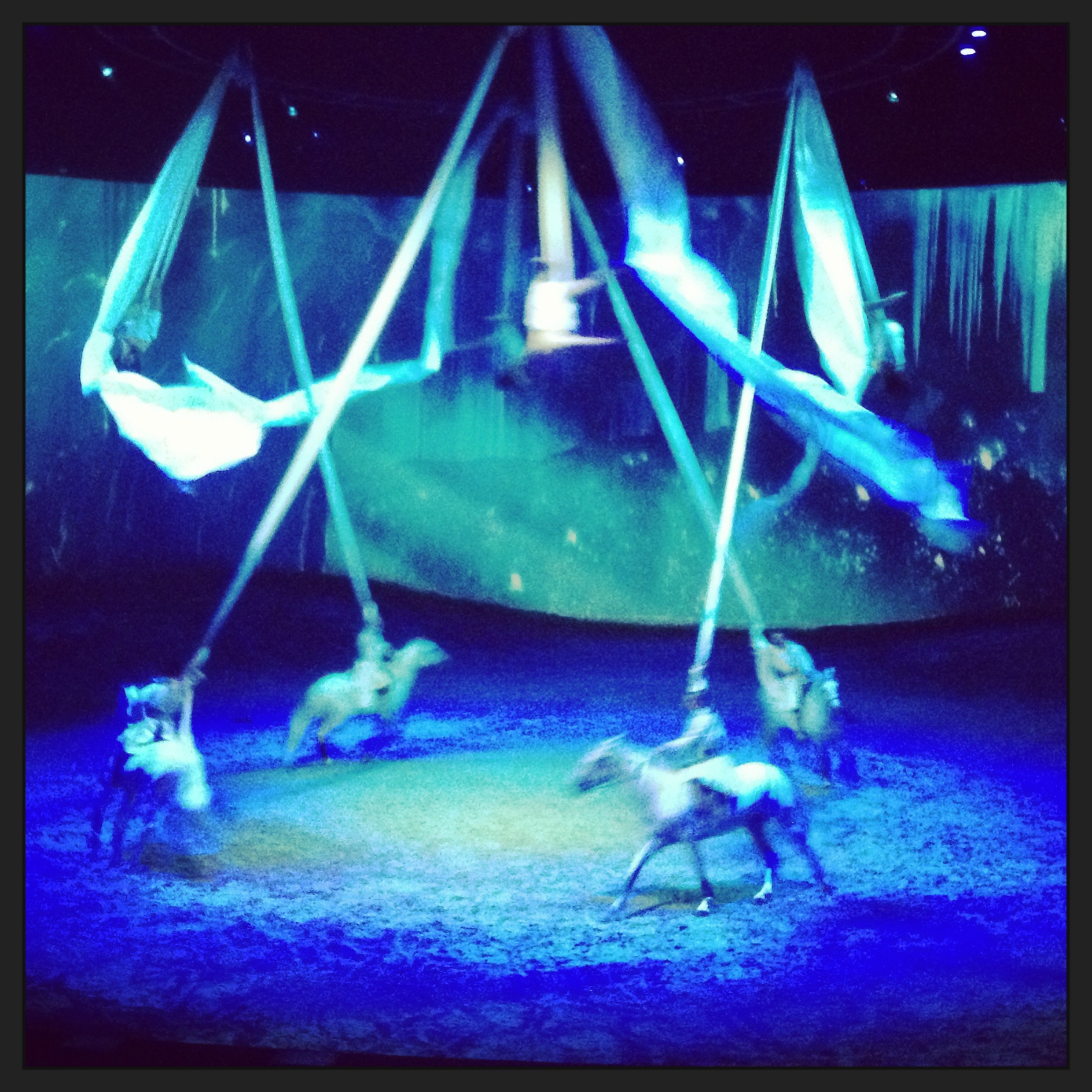 Les Anges. An equine-human-made carousel. One of my most favorite parts of Odysseo. Stunning, breath-taking, elegant and magnificent, a total feat for the eyes doesn't even begin to give this show justice!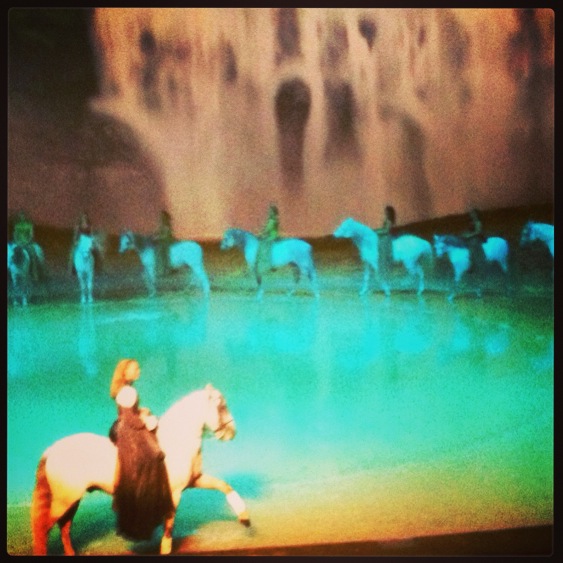 Les Voyageurs. Some very fancy dressage moves can be seen here! In other words, it's like ballet for horses.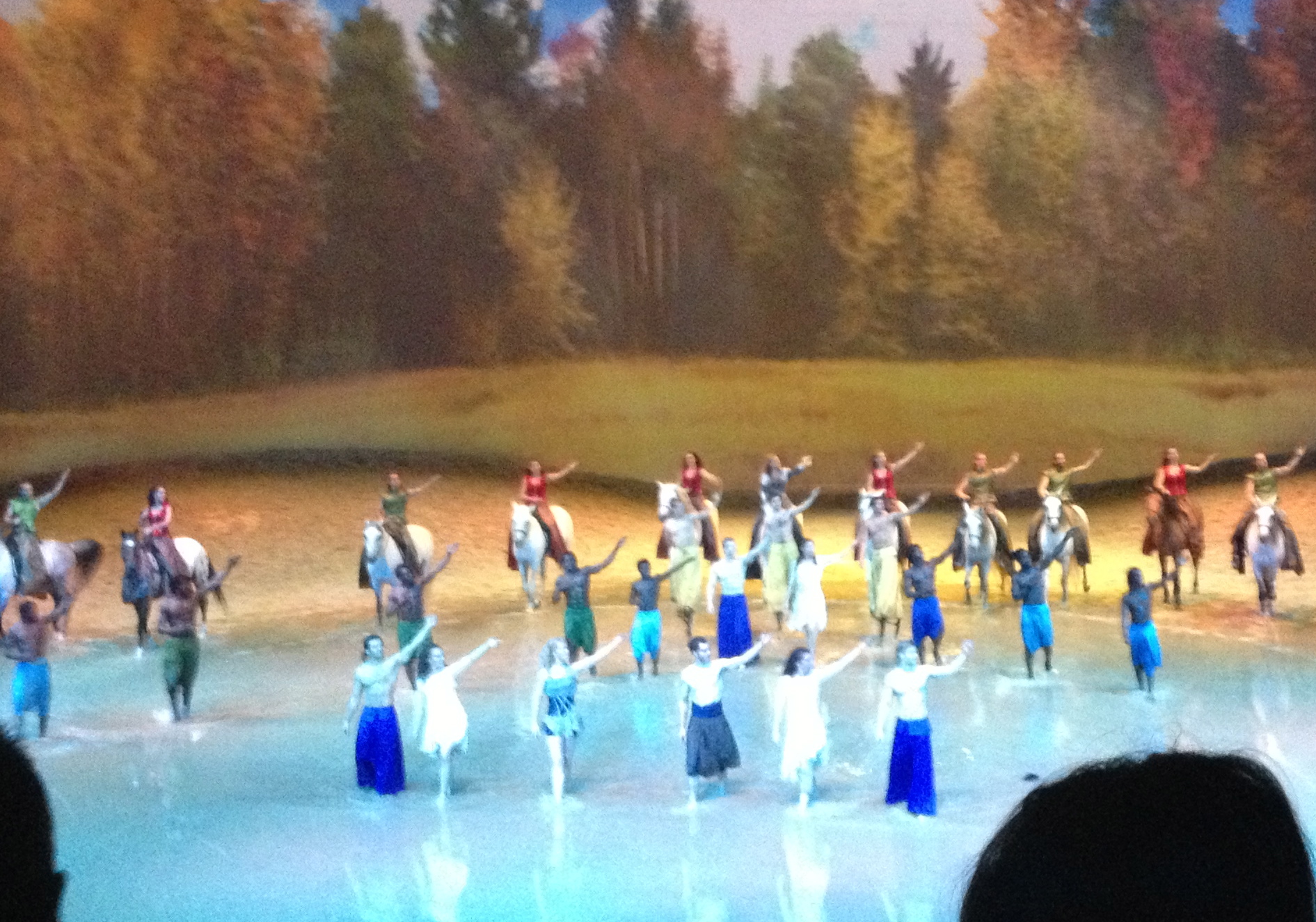 The Grand Finale. Odysseo.
That's not all folks! As a VIP, you get to go backstage to meet the stars of the show and get to visit the stables.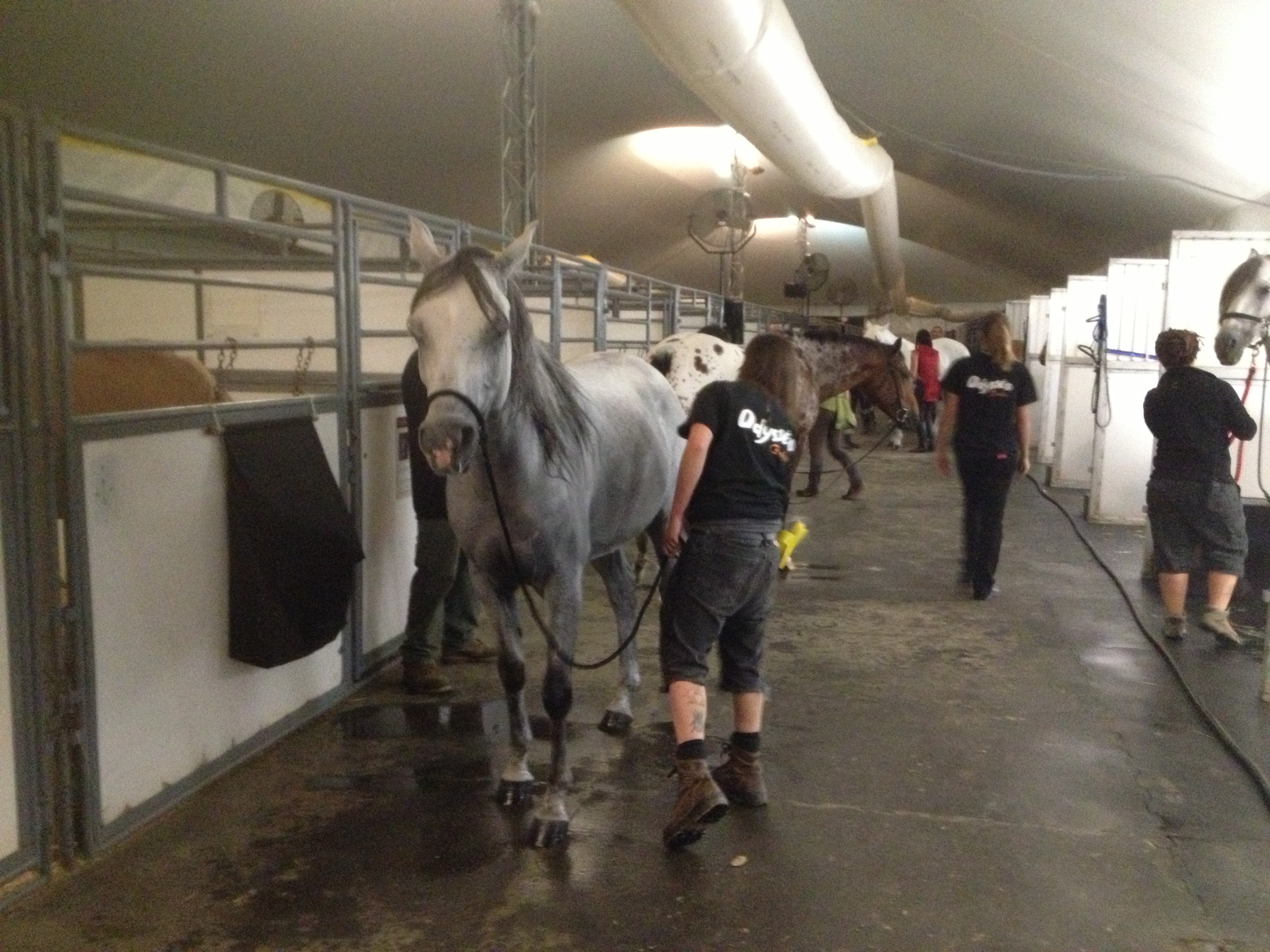 The stars of the show getting the royal treatment for their hard work. Baths, massages, pedicures, hair braided, a nice meal, they've got it good!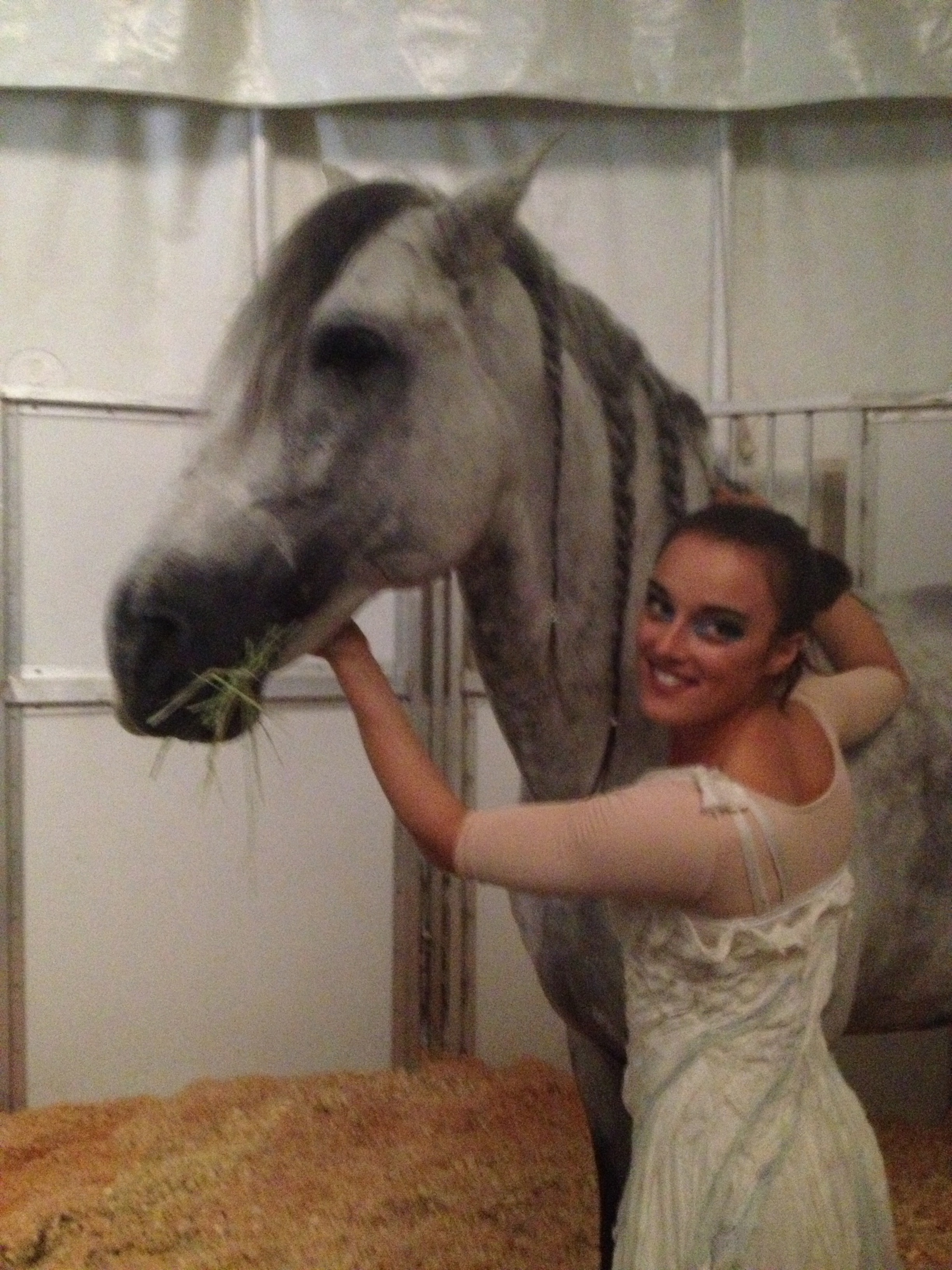 One of the riders getting her special mount ready for bed.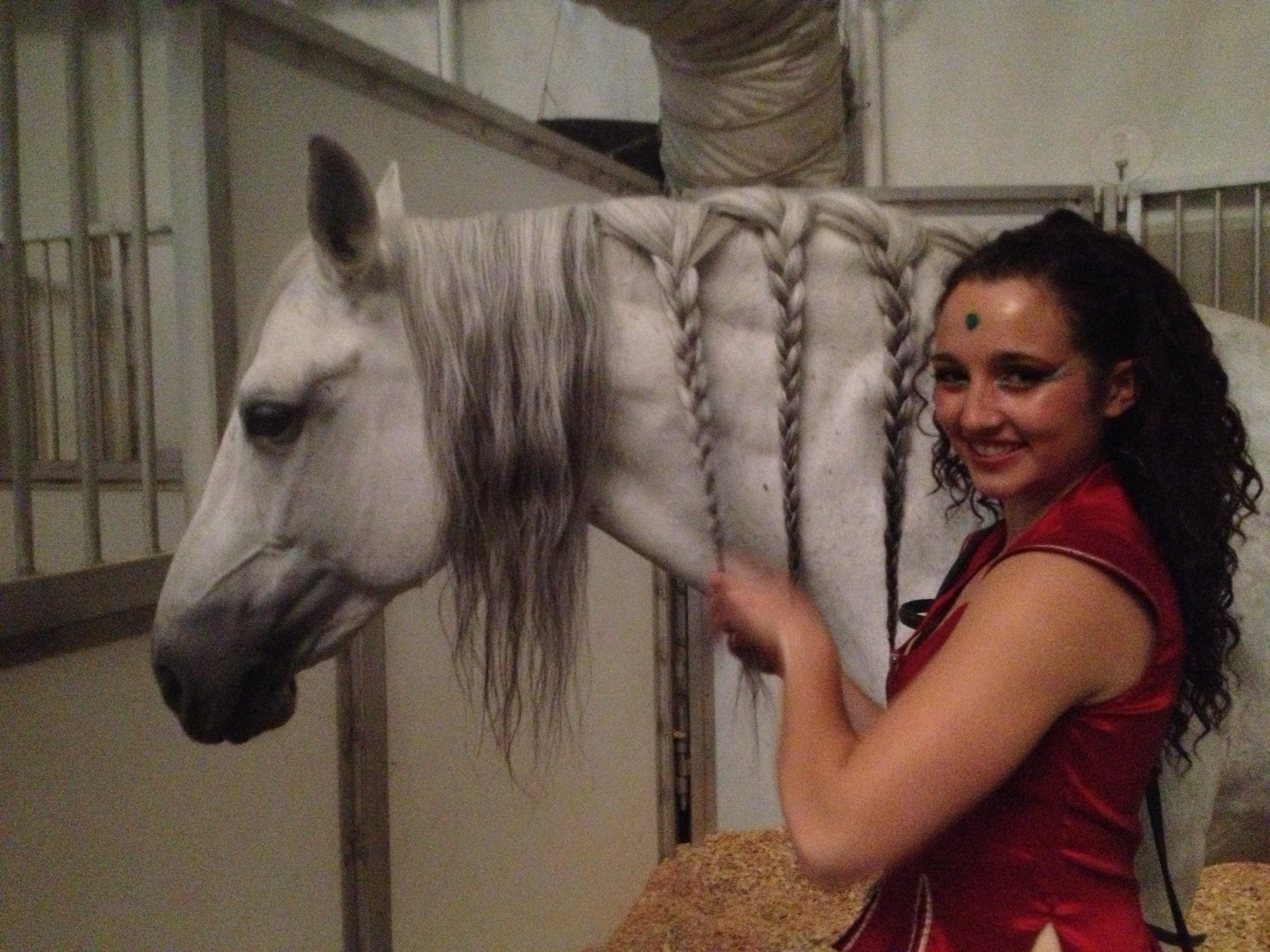 Another very special pair. I loved seeing the special bond between the horses and their caretakers.
The tack room, where all of their saddles, bridles, girths, saddle pads, and other important items are kept.
Well, that's the end of the tour ladies and gentleman! If you'd like a more in depth and personal experience, then go see the show! Gallop off into the sunset up to Burbank as fast as you can, before Cavalia's Odysseo gets away from you.
Tickets range from $34.50 to $159.50. The Rendez-Vous VIP package ($154.50-$269.50), which I HIGLY recommend for the total experience, this includes a private tent near the Big Top for you to enjoy 90 minutes before the show, VIP parking, you get the best seats in the house, dinner prior to the show, an open bar, dessert at intermission and a photo opportunity with the artists and a tour of the Cavalia's Odysseo stables. The inside of the tent is very comfy and you'll have your own Cavalia gift shop with plenty of horsey souvenirs and actual items that have been used by Cavalia horses that you can purchase to use with your own horses (think: blankets, saddle pads, polo wraps, brushes).
Now, I only wish I could go back a second time to enjoy the show and VIP experience without a camera glued to my face! LOL  I don't think my finances will allow for that though. I will have to start saving up for the next time they come into town, so that I will be fully prepared to join in on this magical show once again! For those planning on going, ENJOY the show, take in every second and have the time of your life! I know I did. 🙂