"Go Red For Women" starts February 1st! Mimi's Cafe Giftcard Giveaway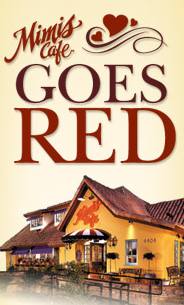 It's that time of year again, American Heart Month! For the entire month of February, Mimi's Cafe will be celebrating with  Go Red For Women!
Bring your loved ones to Mimi's Cafe to help raise awareness during this special month by participating in the American Heart Association's mission to turn America red. Mimi's Cafe is in its second year of supporting Go Red for Women and this year, they want to shout louder and stand  even stronger in the fight against heart disease: the NUMBER ONE killer of women.
Starting February 1st, Mimi's will recognize guests who show their support by:
*Wear red on February 1st and you will receive  a FREE cup of signature soup.
  *Donate a $1 and you will receive a red heart-shaped tribute card to inscribe and post on a giant in-restaurant red dress display.
*Donate $5 and you will receive a limited-edition sparkle red dress lapel pin       
*As a thank you for every donation, donors will receive up to $30 in Mimi's savings.  
 *Every Tuesday throughout the month, Mimi's will thank warm-hearted guests that donate with a warm cup of FREE soup.
Heart health is non-negotiable. That is why in addition to fundraising, Mimi's is going above and beyond to elevate heart disease and heart health and is empowering all guests to make healthy decisions while dining out. Mimi's Cafe has a great list of healthy-choices to choose from on its menu.
I will be purchasing a fun new red dress and shoes that I'll be wearing to Mimi's Cafe on February 1st – and I hope you will do the same and WEAR RED! I'd love to see everyones pictures, and I can't WAIT to share mine with you!  If you still need a reason to go to Mimi's, then how about dinner on me (and Mimi's Cafe)? Well, then enter the giveaway below to win one of two $25 Mimi's Cafe gift certificates. Winners will be chosen on January 31st and you should receive your special gift card by email by February 1st so that you too can stop in on National Wear Red Day and celebrate with us.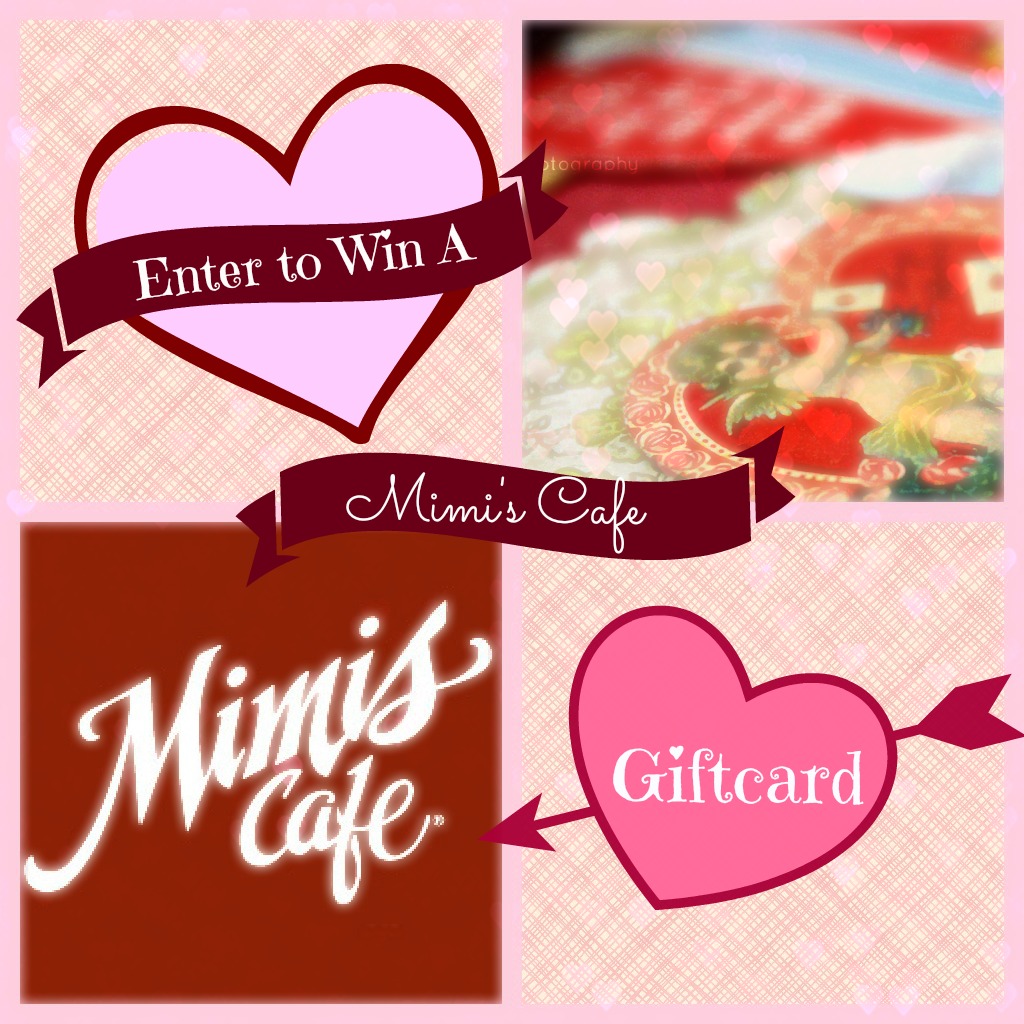 Good-Luck!!! 
Don't forget to wear RED!
CLICK THE LINK BELOW TO ENTER!!
a Rafflecopter giveaway
Disclosure: I received a $25 gift certificate to visit Mimi's Cafe. All thoughts and opinions remain my own.