Jenny Tsa & Ivan Lai – Cruise Planners
By Erin
Besides horses, traveling is another passion of mine that I just can't ever seem to get enough of.  Ever since I was in high school I grew a love for cruises. The second my friend popped in a video from Disney Cruise Line on what a Disney Cruise had to offer, I've been hooked ever since!  After many years of saving up my nickels and dimes I was able to finally go on my first Disney Cruise after I graduated from college in January 2005 with the dear friend  of mine who had originally shown me the Disney Cruise Line video back in high school! Here is a small handful of photos to get you as excited about cruising as I am! You know what would also make cruising even more exciting? Wining a new iPad Mini to document all the good times on the cruise!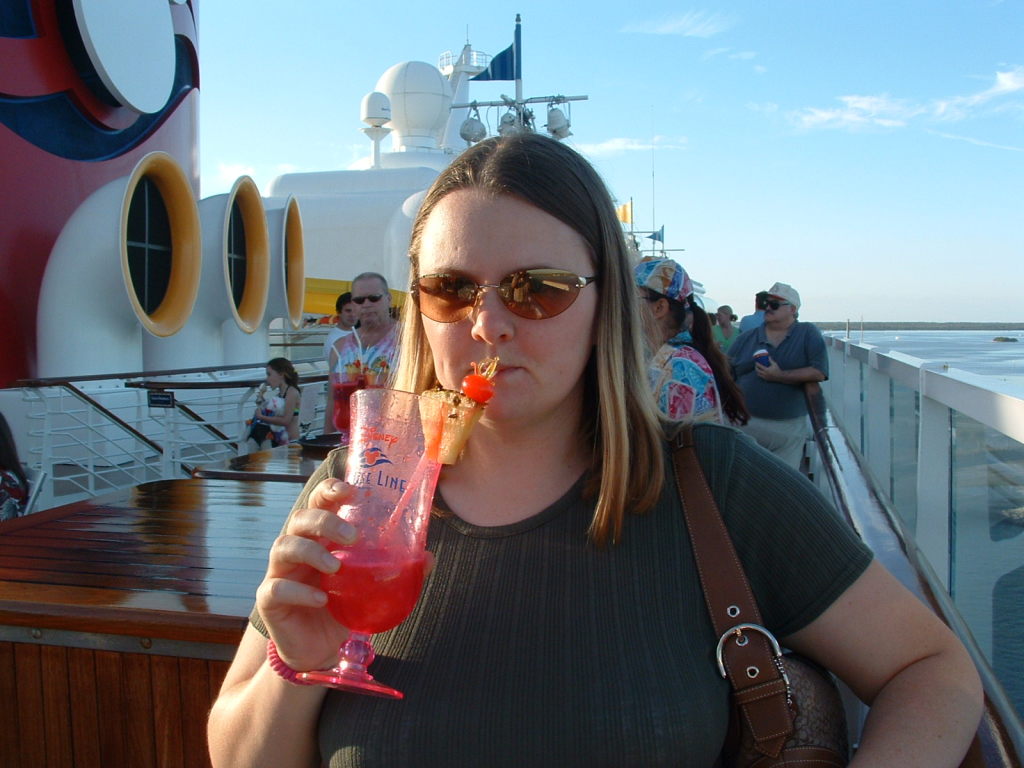 Bon Voyage Drinks! I truly cannot wait to do this again!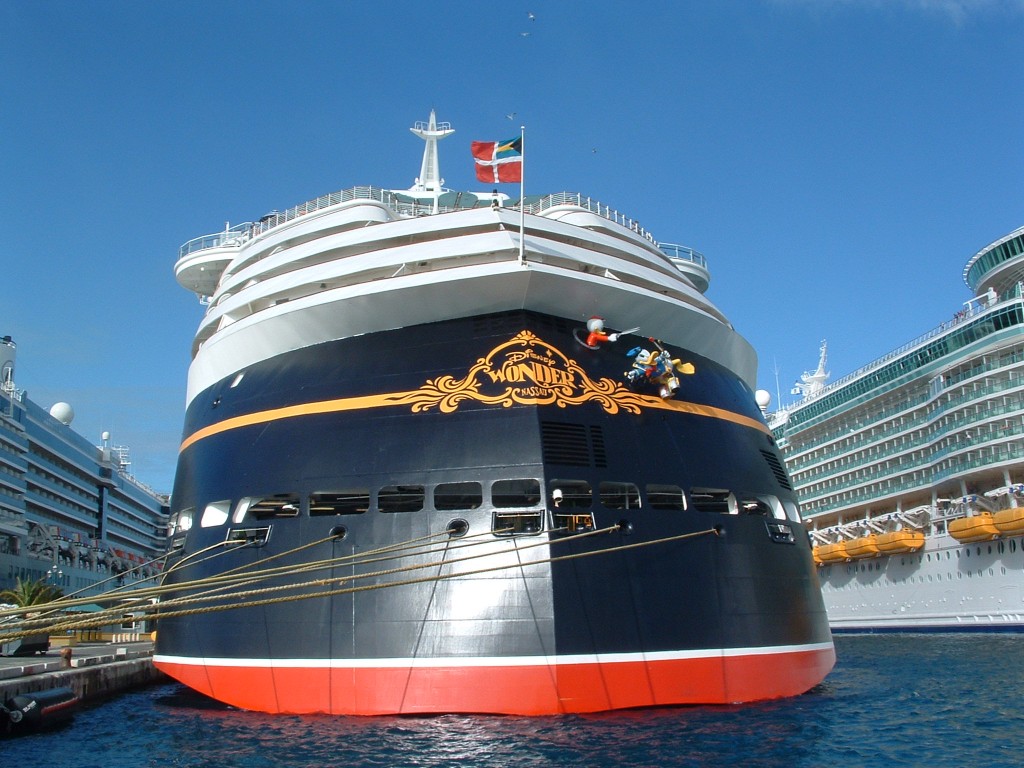 Our Ship! The Disney Wonder. For my next cruise, the Disney Fantasy is what I have my eye on.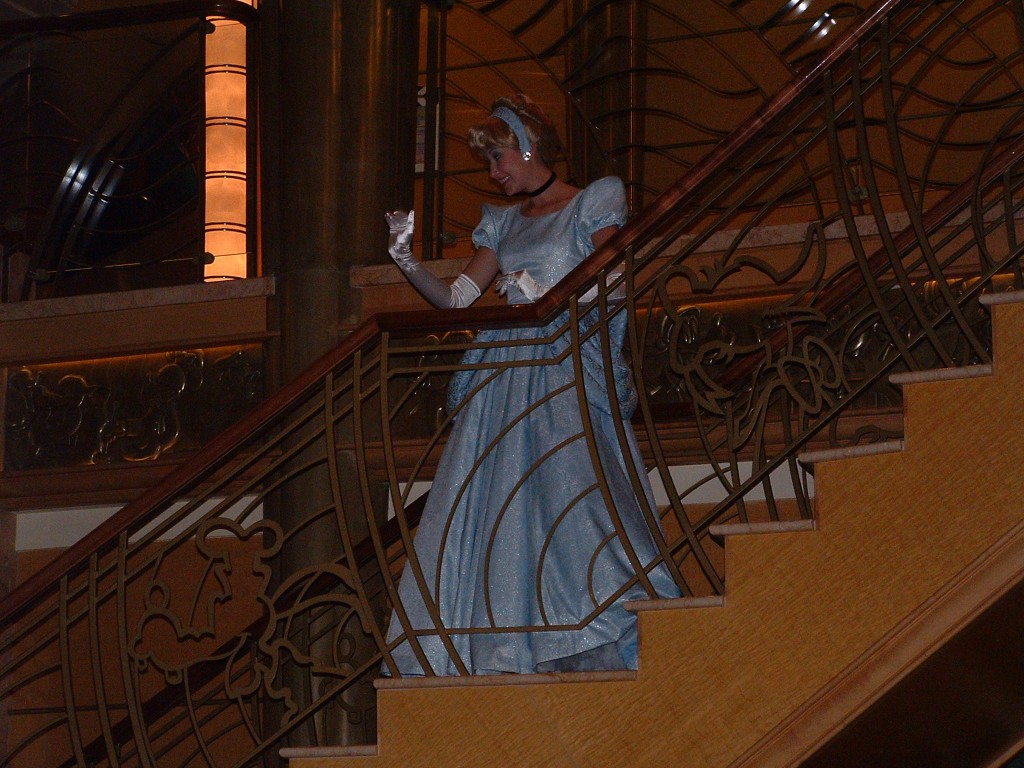 Cinderella!  Many Disney Princesses await you on a Magical Disney Cruise!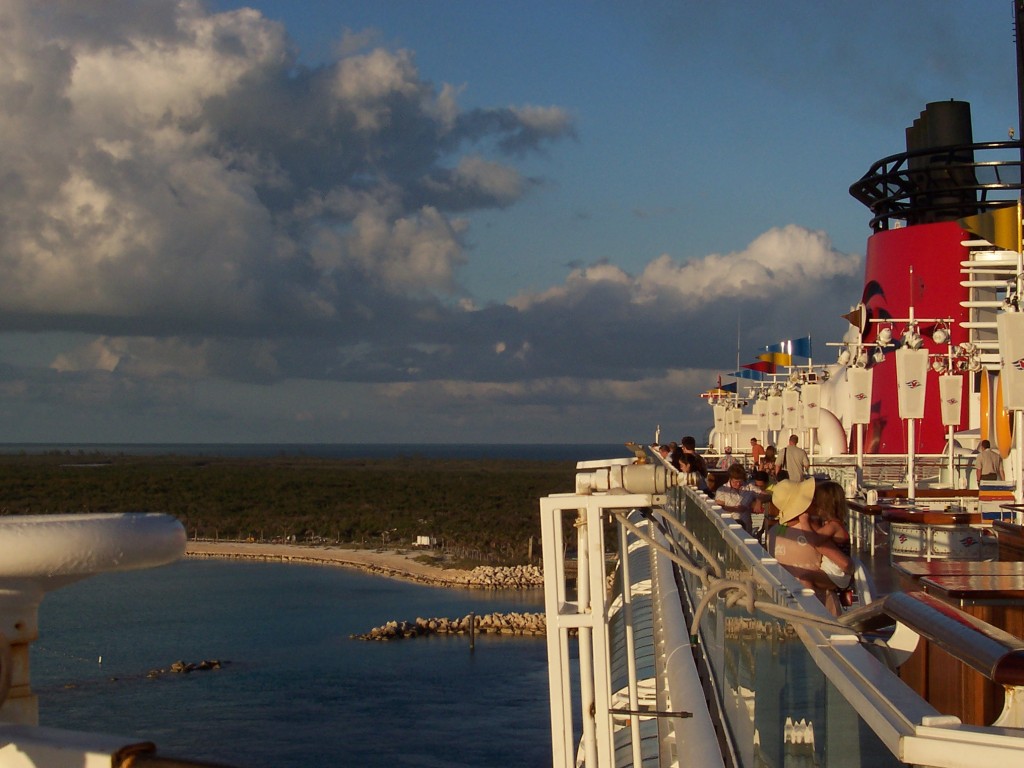 Disney's own private island, Castaway Cay! Such a beautiful sight. There is an ADULT's ONLY beach too! Talk about paradise.. 🙂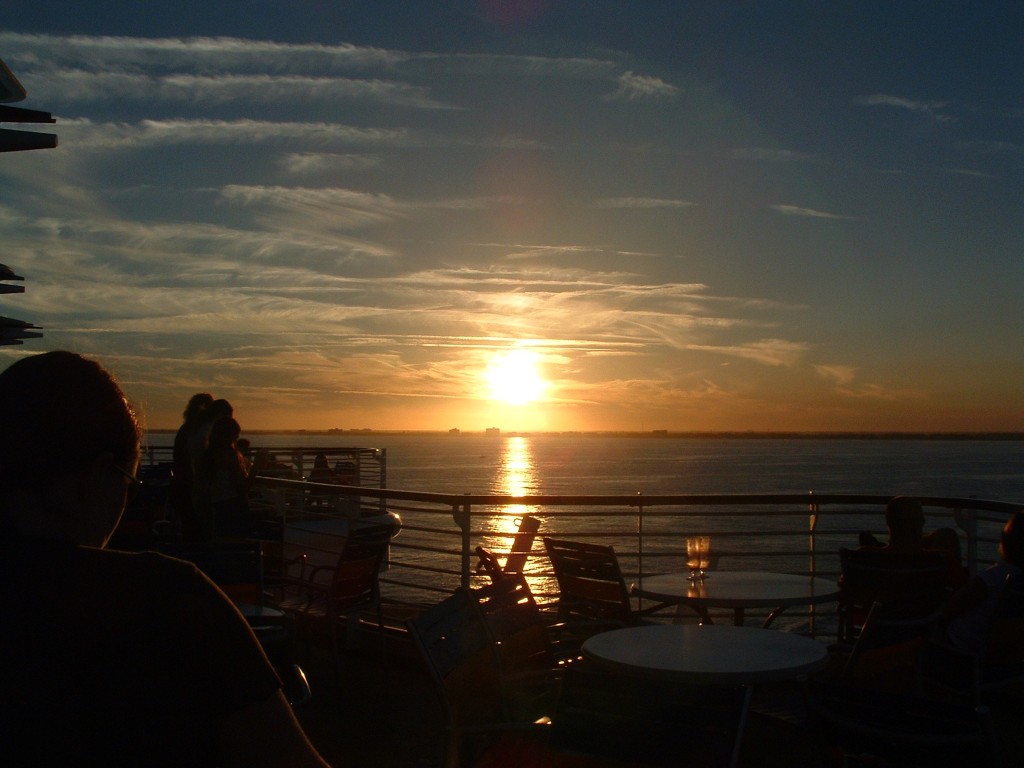 Beautiful sunset in the Bahamas!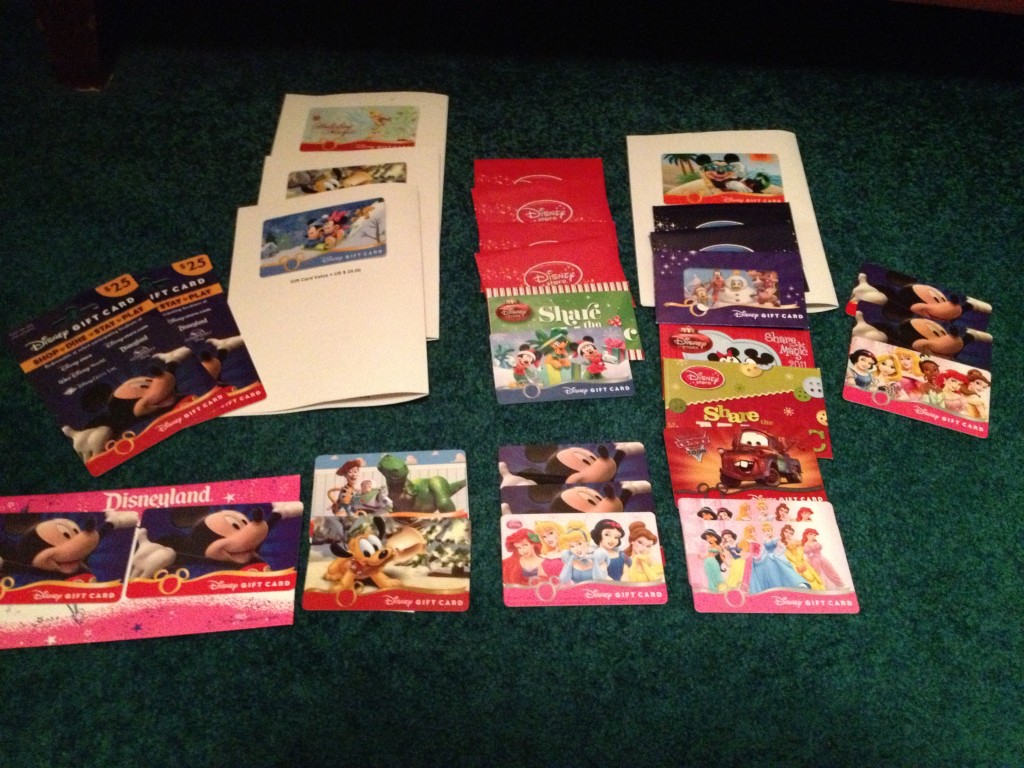 Disney Gift Cards I've been saving up from Birthday Gifts and Christmas Gifts since 2008 so I can go on my next Disney Cruise! There are 31 of them here so far… it's all I've asked for, for the last 4 years!! I will be contacting Jenny and Ivan soon to book my 7 day Disney Cruise to the Caribbean!
Now that you are hopefully in cruise mode, let me tell you a little bit more about Jenny Tsa and Ivan Lai and the AWESOME iPad Mini Giveaway you probably came here for!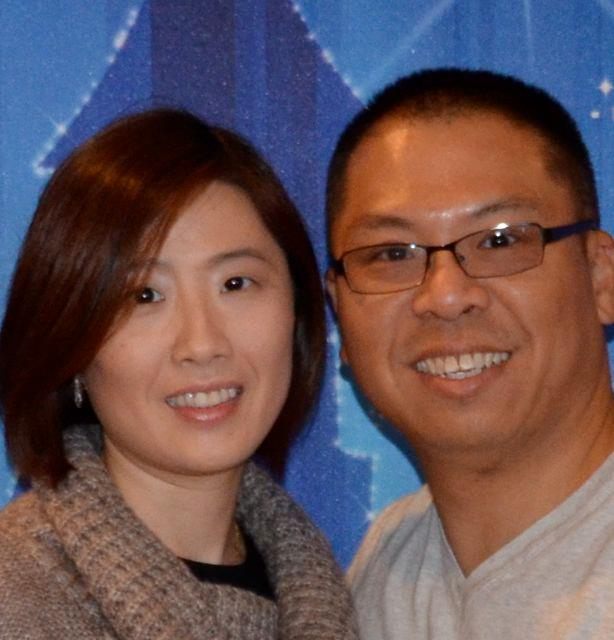 Jenny Tsa and Ivan Lai are based in San Gabriel Valley: Cruise and Land Vacation Planners. 
I'm helping Jenny Tsa & Ivan Lai who are cruise planners from www.FunCruisesForYou.com promote an iPad Mini giveaway. I am more than happy to help them out with this as anything having to do with travel or cruises (especially Disney Cruises) is something that I am deeply passionate about. Someday when I am ready to retire, it is my ultimate goal to go on one of those Around the World Cruises. I will for sure be looking up help from Jenny and Ivan when the time comes to help me get the best deal for that trip!  They don't charge a fee for their services and will make your vacation plans effortless by hooking you up with the best deals out there.  A customized package is designed based on your travel preferences. Jenny and Ivan's top priority is to help get you the most out of your travel investment by extending round-the-clock service while defining your travel needs precisely.
Jenny and Ivan are graciously sponsoring a giveaway for their Facebook Fans!
To enter the iPad Mini Giveaway, just click here:
It is super easy to enter through Facebook, and for each friend you refer you'll get an additional 5 entries! The giveaway will be held as soon as they get 500 fans, so hurry on over and enter! The sooner they reach 500 fans, the sooner you could be holding that iPad Mini in your hands. Open to US Residents ONLY. +21 years.  😉 GOOD-LUCK!!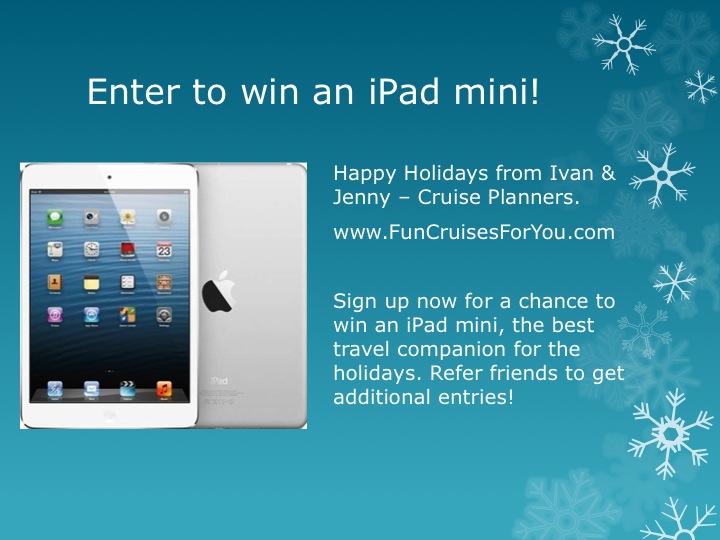 Disclosure: This post is sponsored by Jenny Tsa & Ivan Lai – Cruise Planners (www.FunCruisesForYou.com). Horsing Around In LA is not responsible for sponsor prize shipment. All thoughts and opinions are my own and I cannot wait to go on my next cruise!