Brunch at Tortilla Jo's!
By Erin
What could be better than brunch? Having brunch at the Happiest Place on earth, or right next to it at Downtown Disney, then getting to go play at Disneyland afterwards! Tortilla Jo's is the place to be when visiting Downtown Disney. Even if you don't have an annual pass or ticket to go inside the parks to experience that magic, you can still have plenty of fun at the Downtown Disney District which has an abundance of incredible shops and restaurants. Thanks to Gigasavvy's Social Club, I got to experience Downtown Disney's Tortilla Jo's weekend brunch, complete with bottomless mimosas and their famous margaritas. It sounded like the perfect start to the weekend to me! 🙂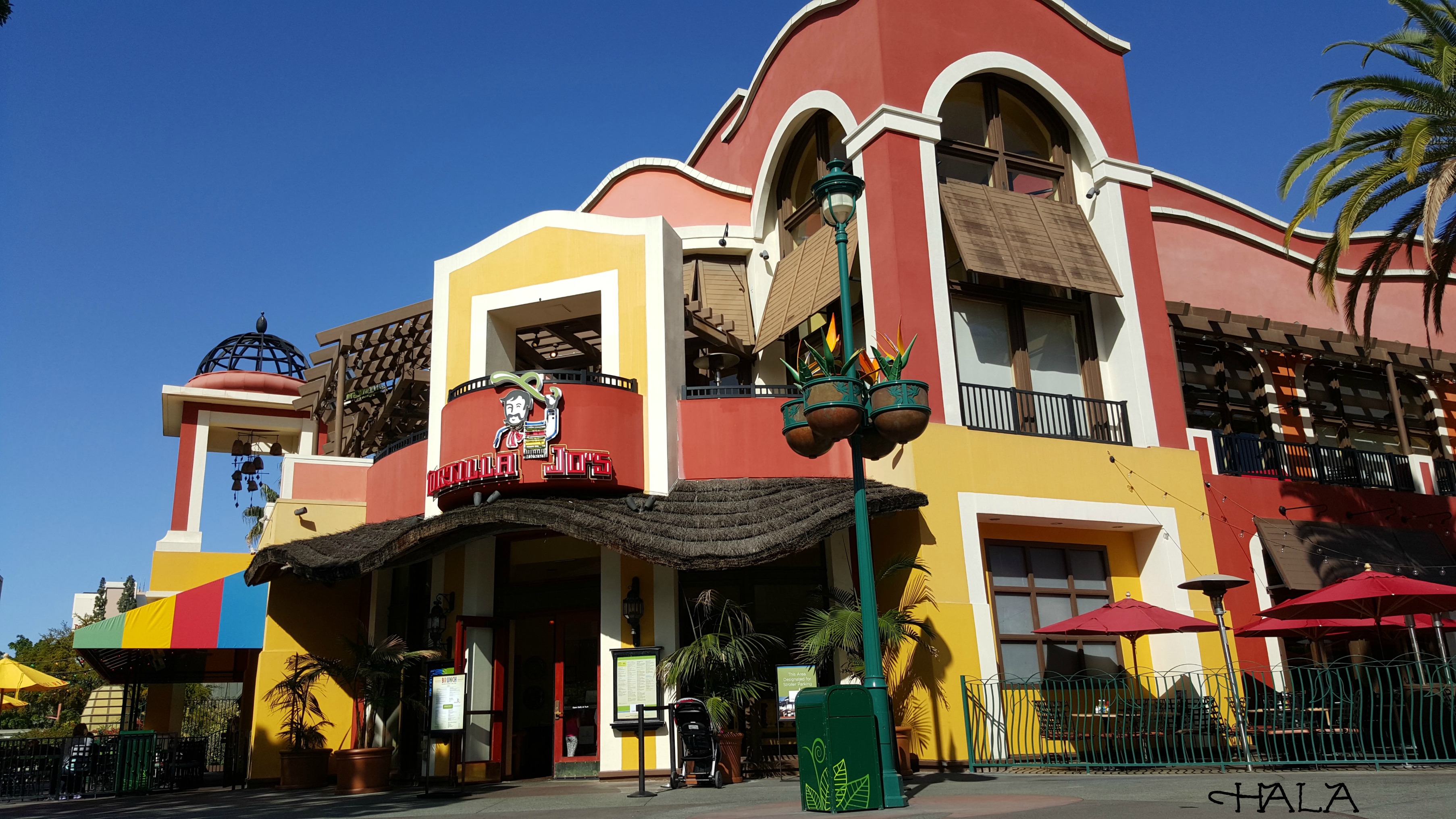 Celebrating the culinary heritage of Mexico, Tortilla Jo's boasts south-of-the-border Mexican cuisine, known for their delicious tableside guacamole, and tequila libations which all promote the authenticity of their open kitchen restaurant. A gorgeous sweeping view of the promenade can be seen from the outdoor patio and balcony. The inside cantina is home to over 100 types of tequila that give your margarita an unforgettable flavor, be sure to try the mango margarita! The vibrant spirit and modern pueblo atmosphere make dining at Tortilla Jo's an experience not to be missed. Don't forget your Mickey or Minnie ears and take a look at that view! 😉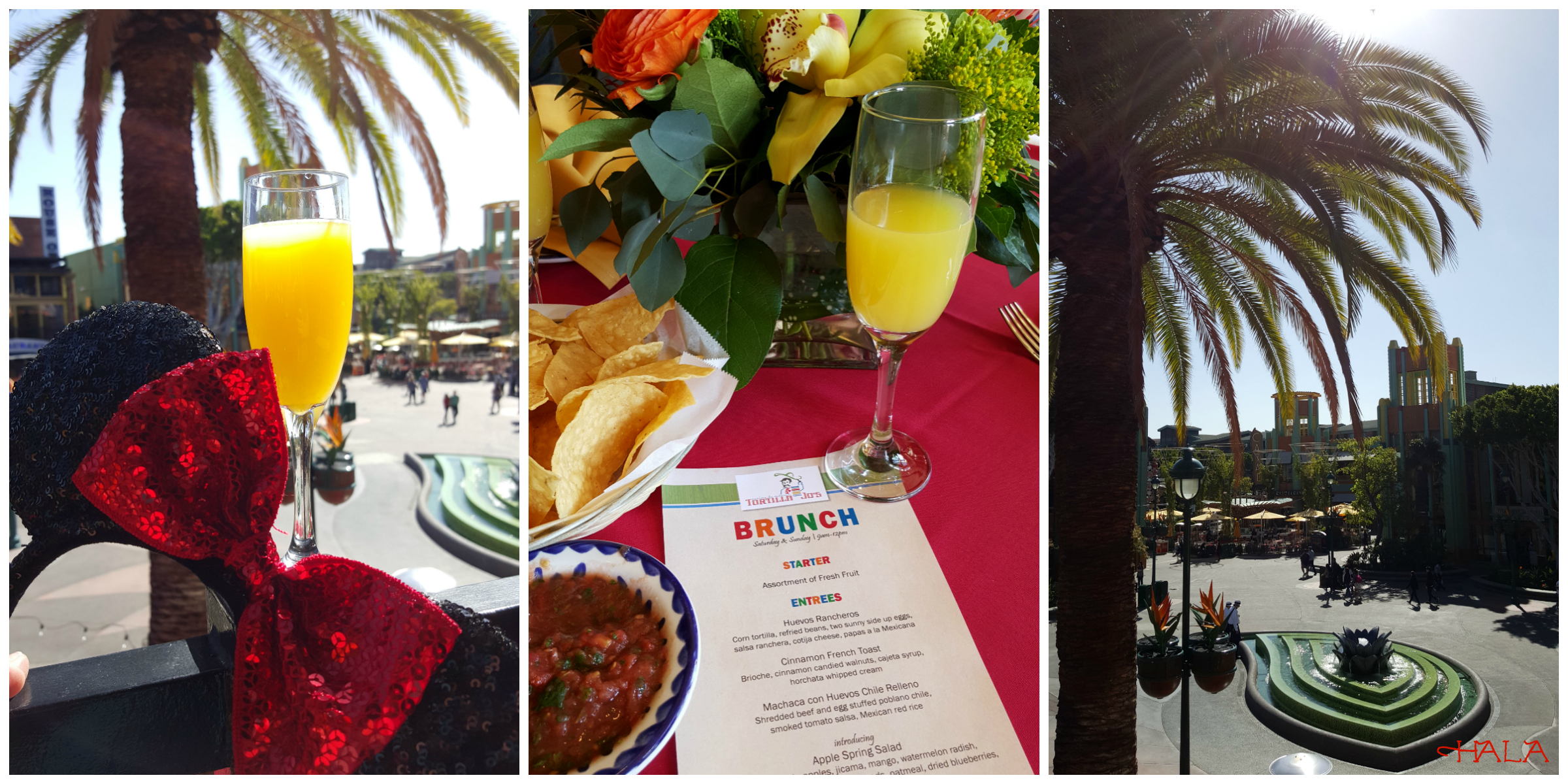 After getting a chance to enjoy the view, have a mimosa, and look over the brunch menu, we enjoyed our choice of salsa: red mild, chipotle or green and chips. I had the red salsa, and it was amazing, just look at it! So fresh and the flavor was just right. Our table went through many bowls of this delicious salsa.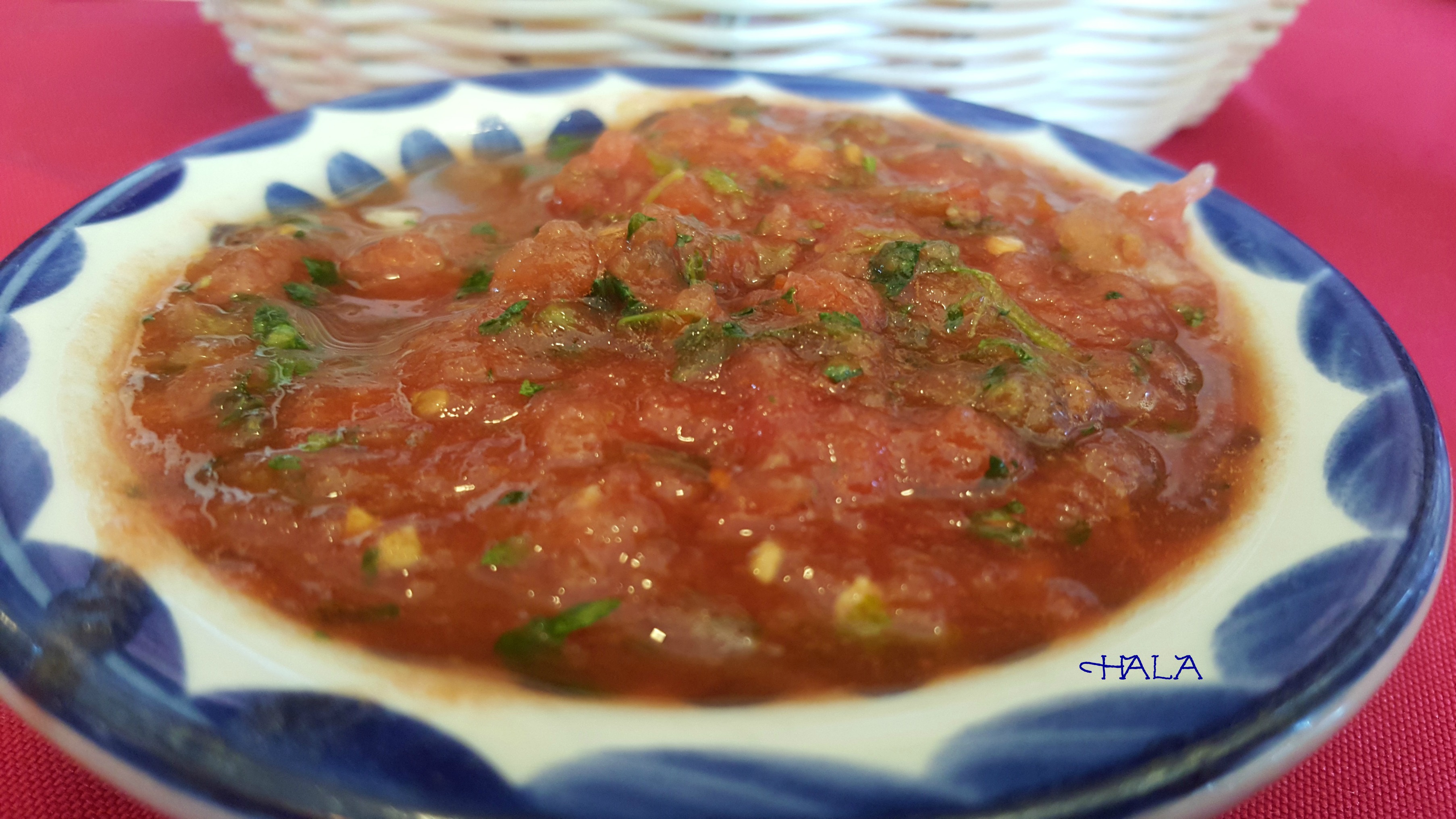 To balance out the salty flavors from the chips and salsa, next up we had the fresh fruit plate. All entrees on the brunch menu at Tortilla Jo's come with fresh fruit! I could eat fruit all day, even if it's as beautifully displayed as it is here! Raspberries, blackberries, pineapple, mango, blueberries, melon, strawberries and more, I could snack on this all day.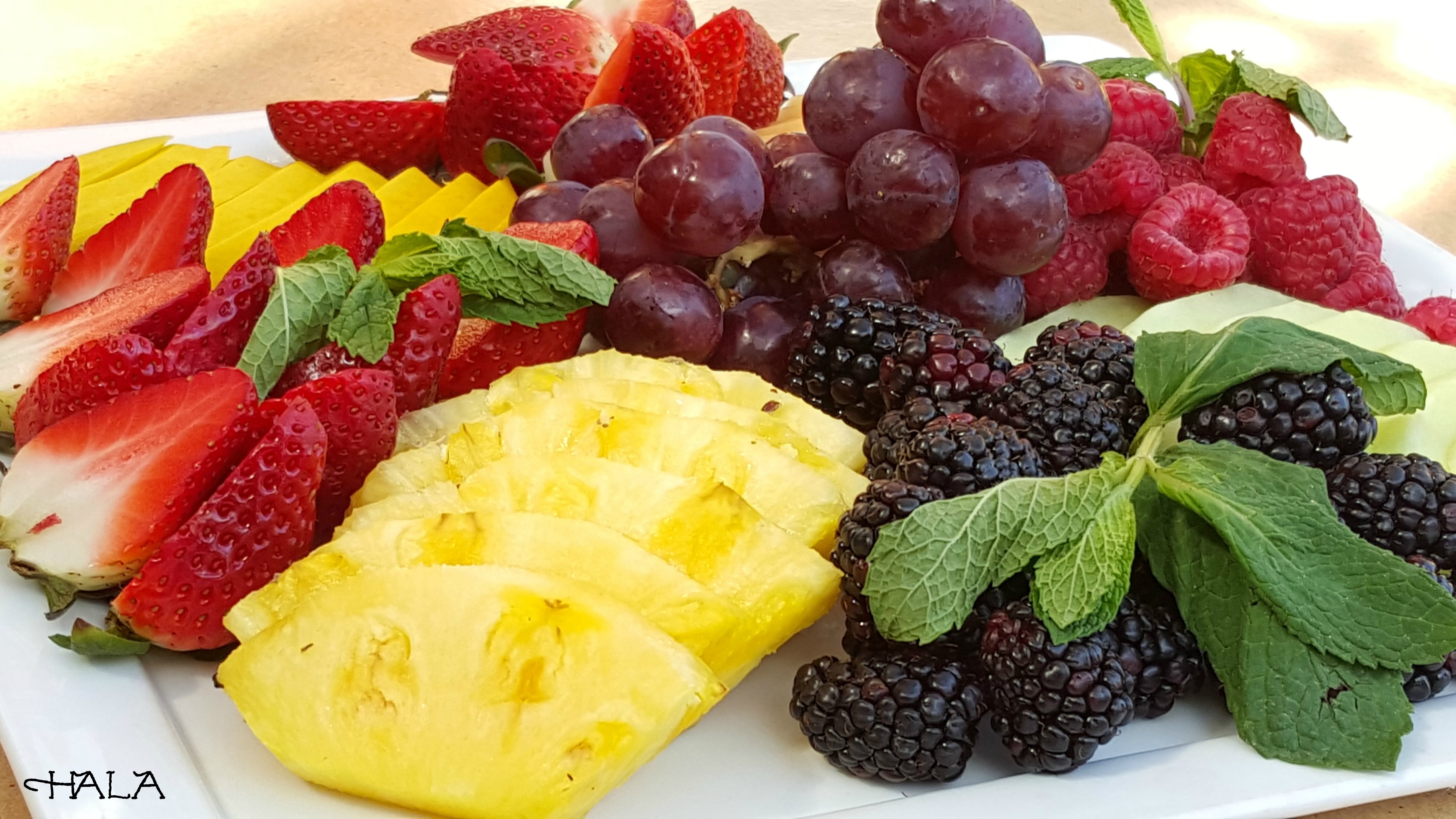 Now for the BIG decision we had to make at our table. What kind of Margarita to get? Peach? Mango? Strawberry? Cadillac? It all sounded so good, but it came down to two different favorites at our table. Peach and Mango. Now just to note, only one of those below is mine! I did not have all of those. My choice? The Mango. It had an interesting creamy feel to it, smooth without having any pulp. It had plenty of tequila in it, but not to the point that it was too strong that you could not enjoy it. I just love the glasses they were served in too. So pretty! Of course we were also served the bottomless mimosas if we wanted more of those, but these Mango Margaritas were what I ended up sticking with they were that good.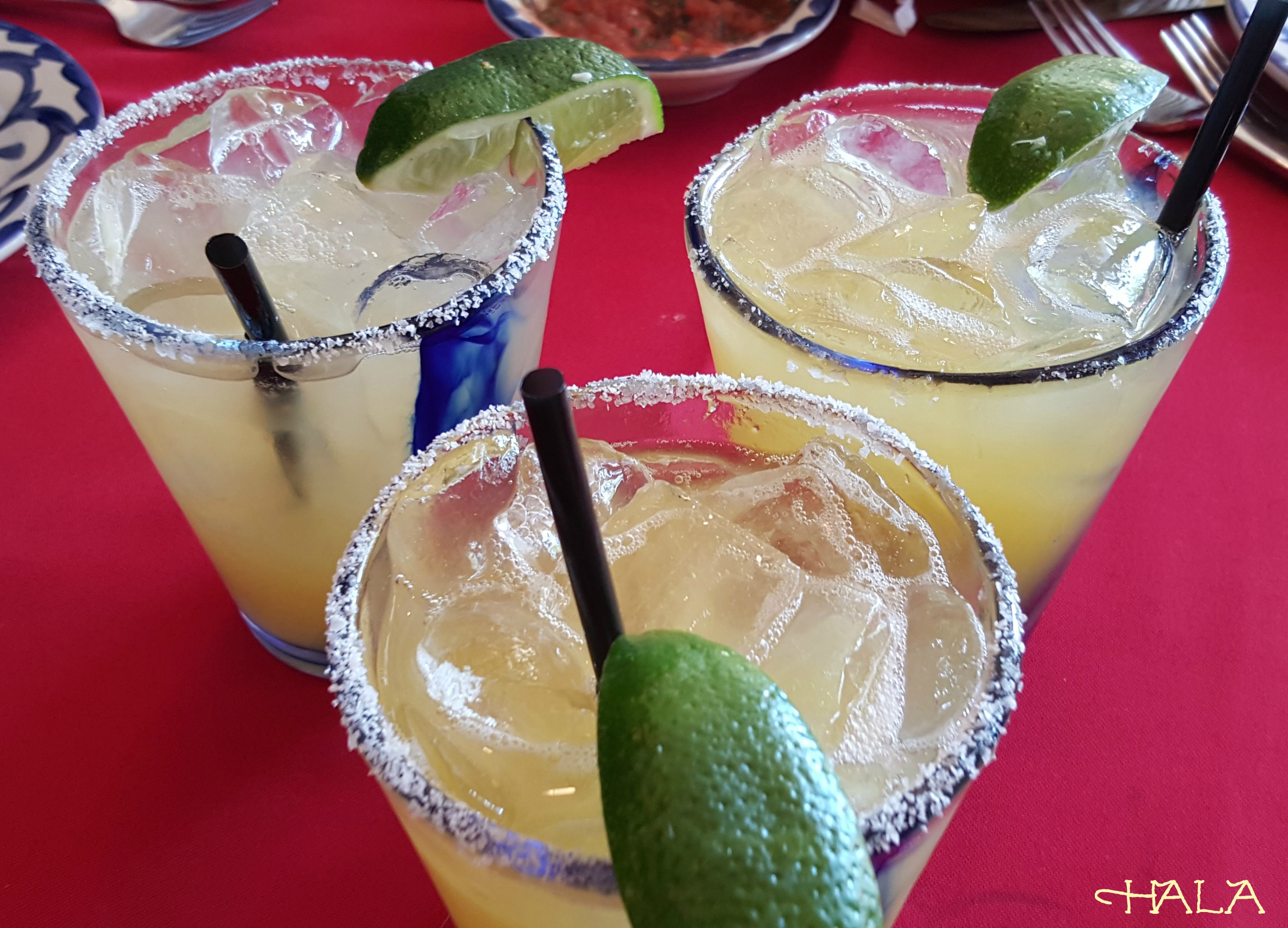 The first entree item that we sampled, was the Huevos Rancheros! A delicious combination of corn tortillas, refried beans, two sunny side up eggs, salsa ranchera, cotija cheese, and papas a la Mexicana. This dish created the perfect blend of spice and seasoning to compliment the cheeses and eggs. This one was my favorite savory dish of the day.