The Muppets are Here! Muppets Most Wanted
By Erin
It's here! It's here! It's finally here! The new movie, Muppets Most Wanted has finally arrived in theaters today! I had the chance to see a press screening of the movie and here's what I have to share about this wonderful film.  There's so much to love about the Muppets, you won't want to miss this one.
The entire gang is back, heading out on a global tour, selling out grand theaters all throughout Europe. Of course, it doesn't take long until trouble finds them wrapped up in an international crime caper. Kermit has a doppelgänger, named Constantine, who is the World's Number One Criminal.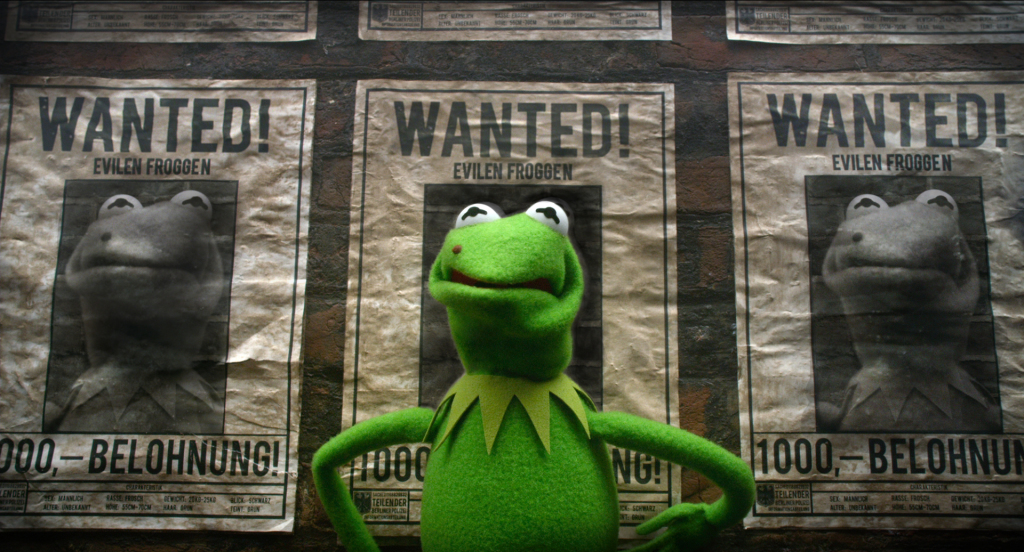 The Worlds Number One Criminal, Constantine. (Photo Courtesy of Disney)
There is so much to love here. There is comedy, a caper, new lovable songs, cool cameos, an awesome cast and a possible muppet wedding!
*The Cameos* 
In the grand fashion of the muppets, the film hosts an array of cameos that will leave you wondering who will pop up on the big screen next. A few you can look forward to seeing are: Usher, Celine Dion, Christoph Waltz, Sean Combs and Salma Hayek.