Walking the Purple Carpet at the Inside Out Premiere!
By Erin
*I attended as a guest of Disney as a part of the Inside Out Event and I  am very grateful for the opportunity to do so.*
Last Monday marked the rainbow colored Los Angeles premiere of Inside Out. The movie's stars, included Amy Poehler, Bill Hader, Phyllis Smith, Lewis Black and  Mindy Kaling who all walked the vibrant purple carpet on June 8th.  The star-studded premiere also included Mario Lopez, Pink, Rob Riggle, Minnie Driver, Busy Philipps and many more. This was my 2nd time walking the red carpet at a premiere. Or rather I should say *first time* walking the purple carpet as this carpet was NOT red, but a brilliant PURPLE! My first time on a red one was last summer for Guardians of the Galaxy, which was also a very memorable experience.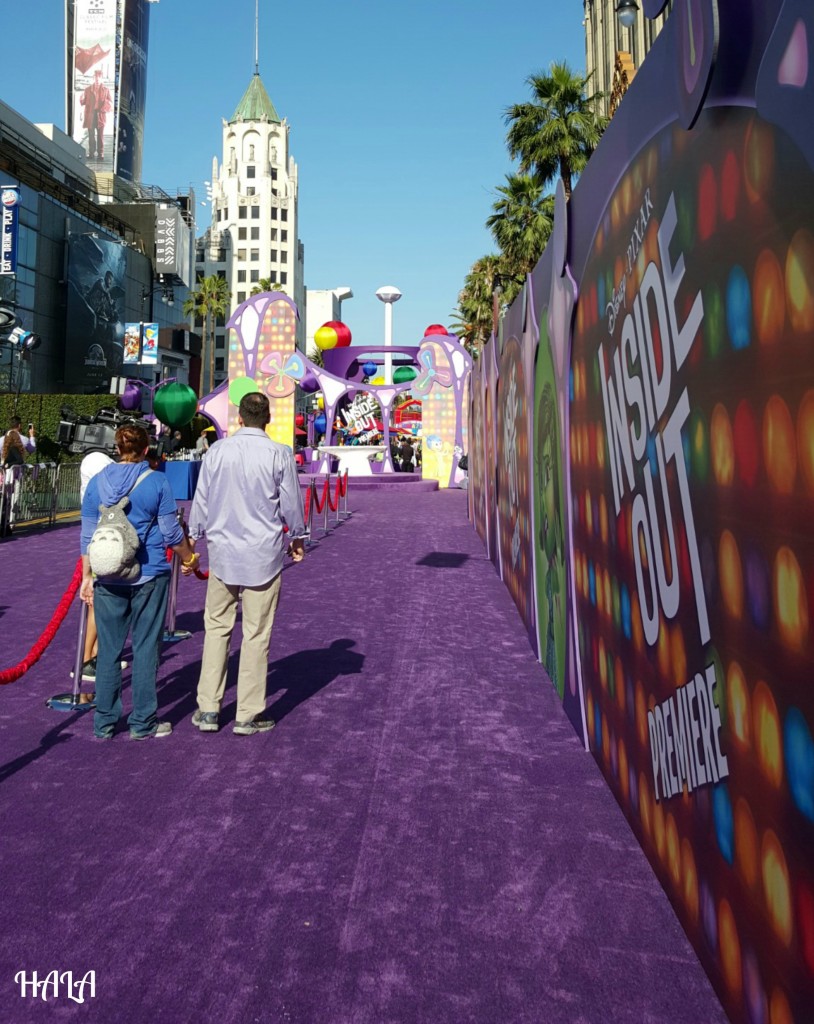 So come take a walk with me along the *Purple* carpet! 🙂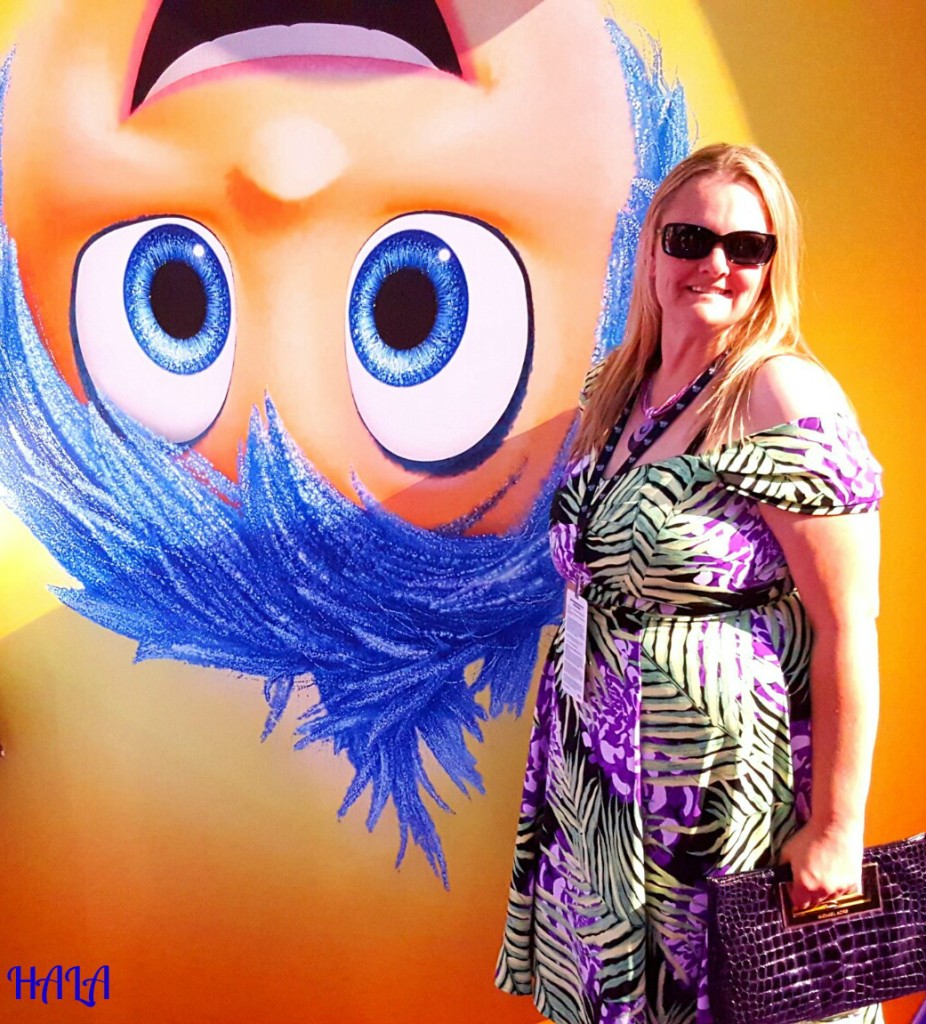 At the premiere they had a model of what the control center looks like inside of 11-year-old Riley's mind!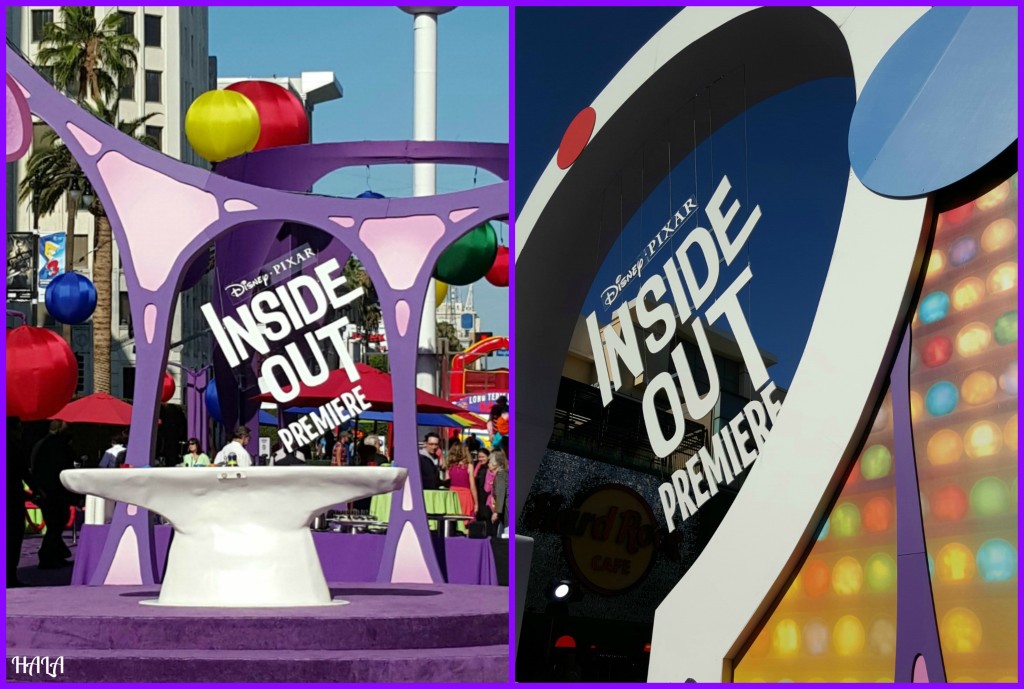 As we continued to make our way down the carpet, we noticed that they had themed games that represented the five islands of Riley's personality — family, goofball, friendship, hockey, and honesty.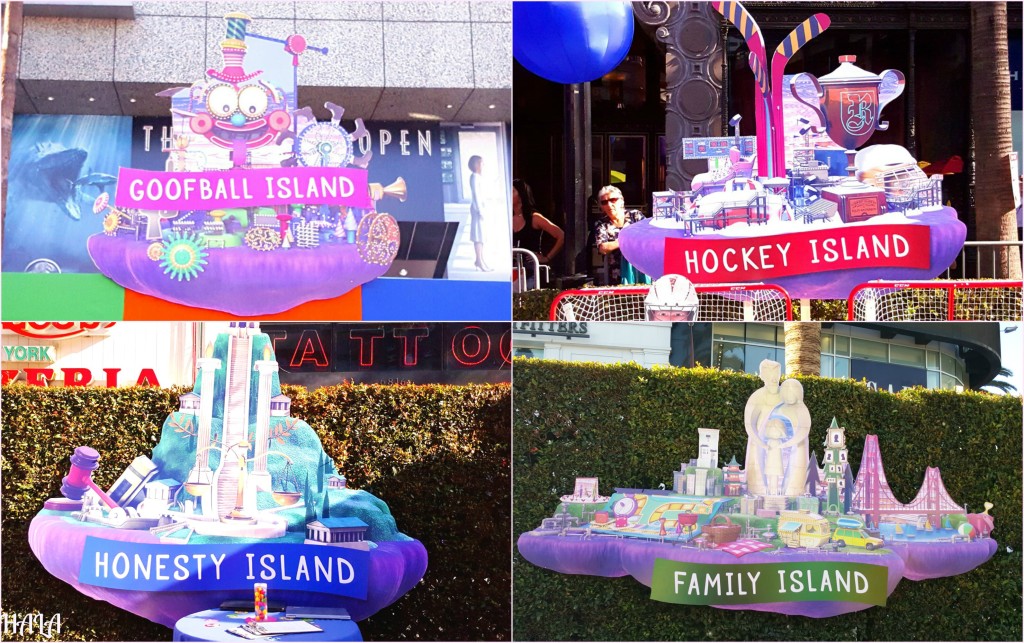 They even had a bounce house and a silly, but fun Honesty Island game, which of course we had to play!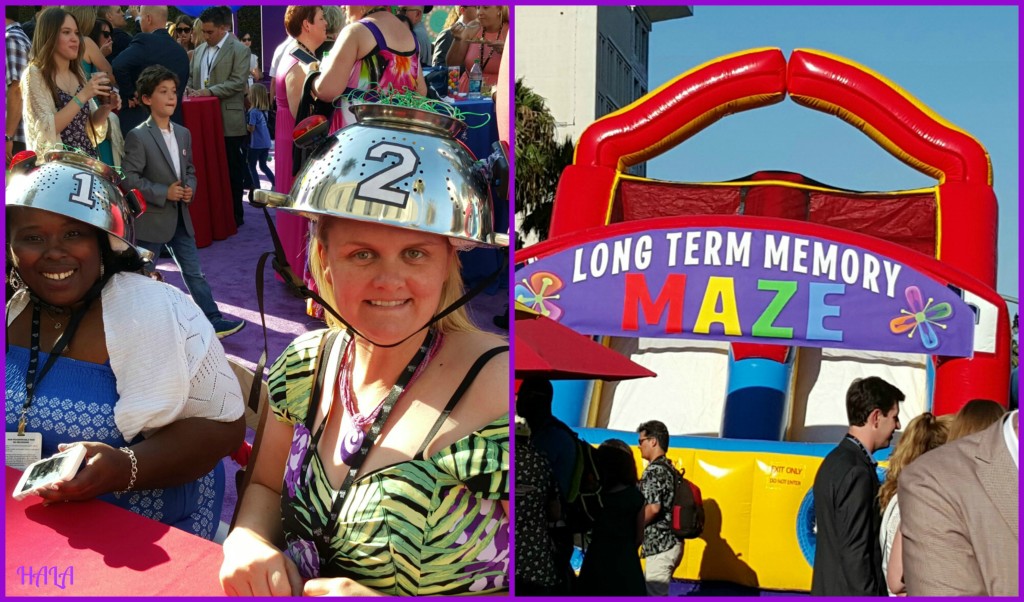 Being the total foodie that I am, I had to take some shots of all the delicious eats and movie themed food items. You might not quite get the Broccoli Pizza bit just yet… go see the movie this Friday, then you'll be in on the joke too. 🙂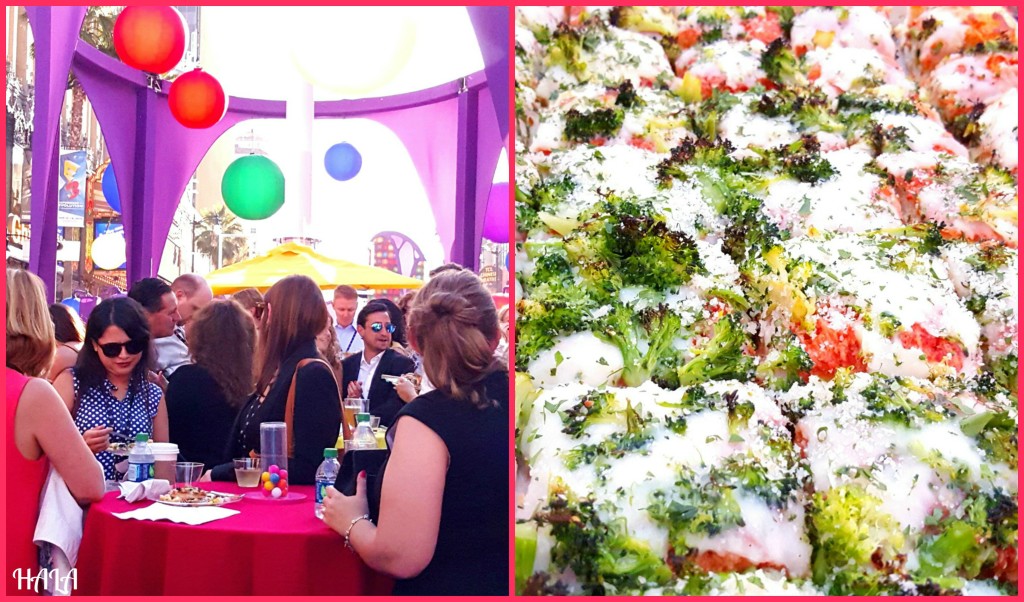 Then these cupcakes, how adorable are they? They were quite tasty too!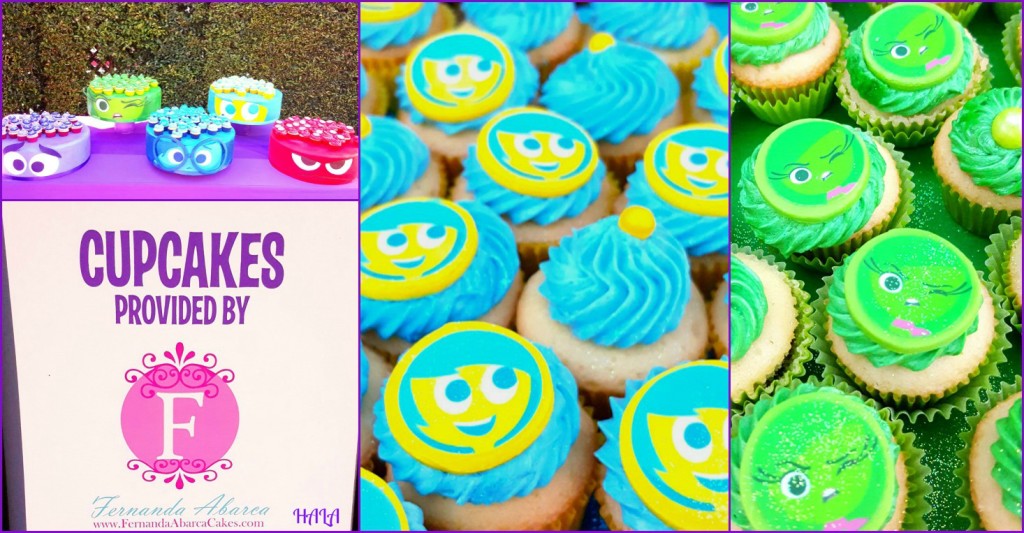 Of course what would a *purple* carpet event be without all the movie stars??? 😉