Olaf's Frozen Adventure Featurette
By Erin
* I attended the Olaf's Frozen Adventure Featurette Press Day for this post*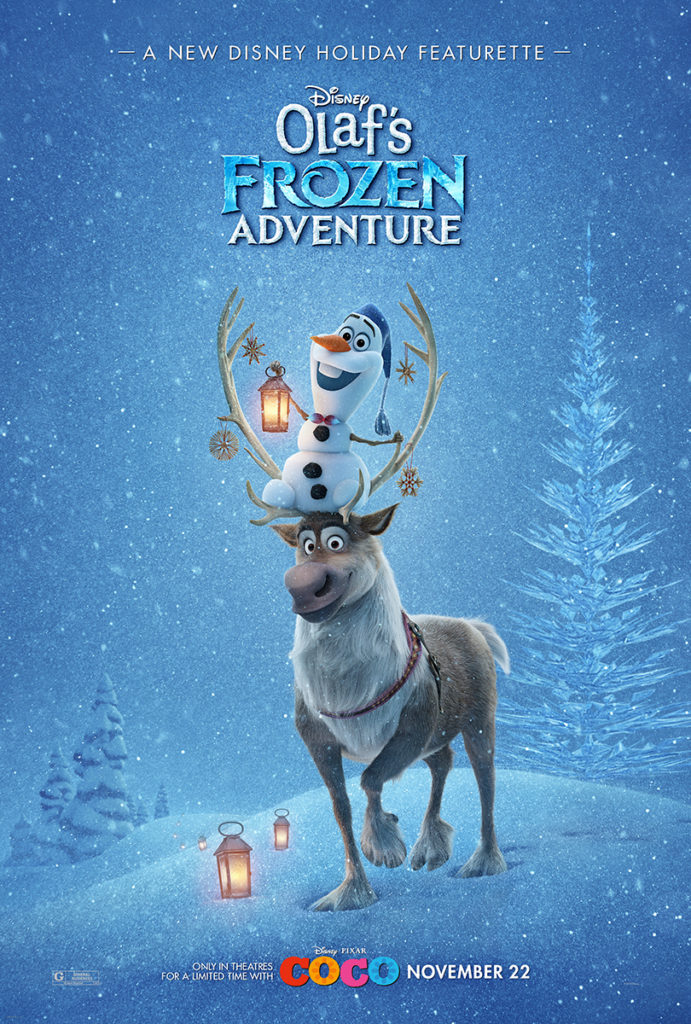 You are in for a special treat this holiday season when you go to theaters to see Coco! Before the feature film, we head back to Arendelle, unwrapping "Olaf's Frozen Adventure," an all-new 21-minute featurette. With four new original songs, the featurette welcomes back to the big screen the characters that audiences fell in love with in 2013's Oscar®- winning feature "Frozen." The original cast and characters are back, including Olaf (voice of Josh Gad), who is on a mission to harness the best holiday traditions for Anna (voice of Kristen Bell), Elsa (voice of Idina Menzel) and Kristoff (voice of Jonathan Groff). Directed by Emmy®-winning filmmakers Kevin Deters and Stevie Wermers-Skelton ("Prep & Landing"), produced by Oscar® winner Roy Conli ("Big Hero 6"), with original songs by Elyssa Samsel and Kate Anderson ("Between the Lines"), "Olaf's Frozen Adventure" will be in theaters for a limited time beginning November 22.
"The cool thing about the 'Frozen' universe is that it's all about family," says producer Roy Conli. "We all rallied around the themes of family and holiday traditions—and the fact that our families are made up of more than just our relatives. The idea of welcoming our friends and loved ones into our inner circles really resonated with all of us." Directed by Stevie Wermers-Skelton and Kevin Deters, the team behind the Emmy®-winning television special "Prep & Landing," the featurette kicks off about six months after the feature concludes. "Olaf is still brand new to the world," says Wermers-Skelton. "And Anna and Elsa only recently reunited after being separated for most of their lives. We wondered how they might approach their first holiday together."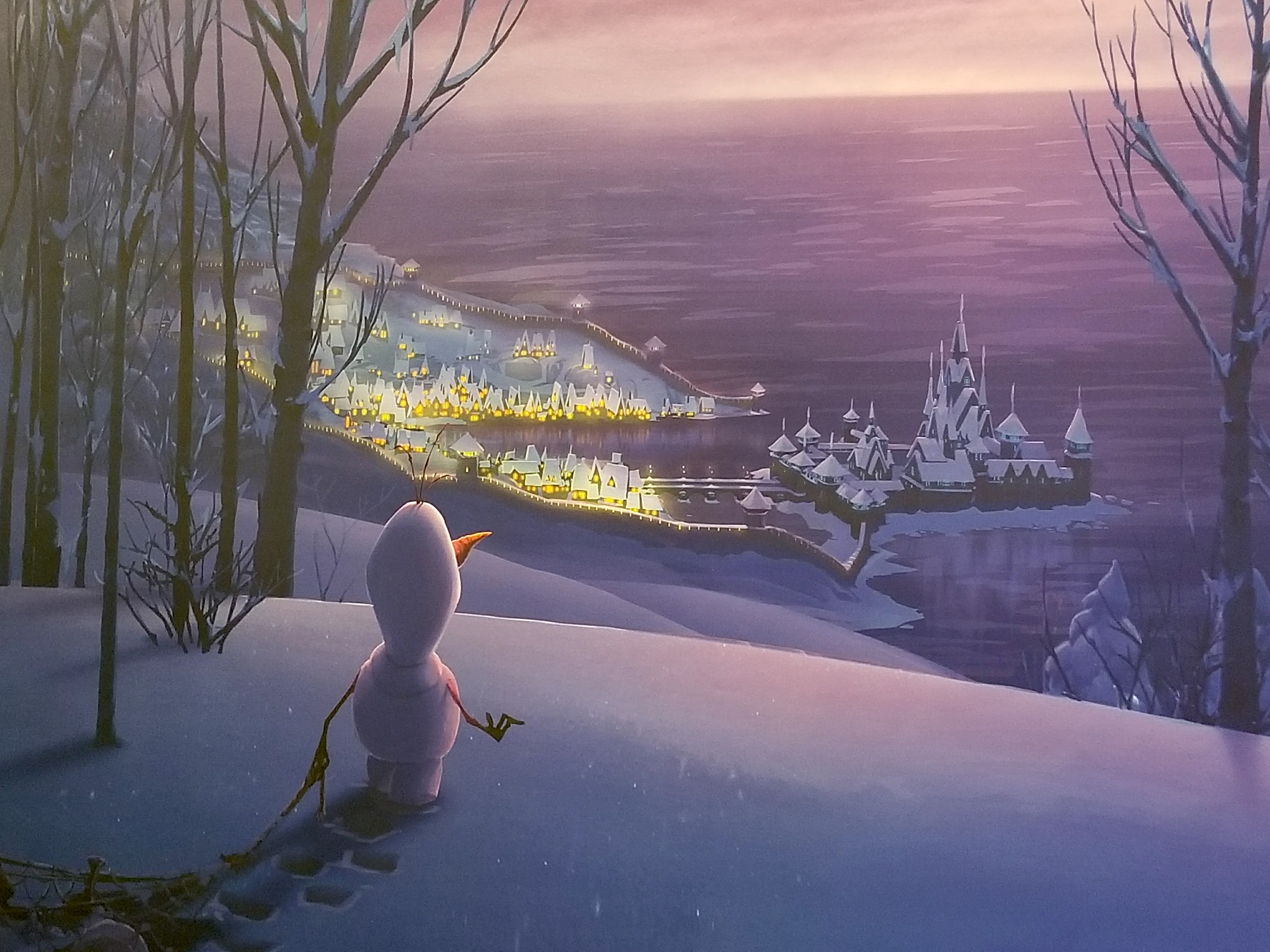 We all have our own family traditions during the holidays, so the theme is really relatable, but Anna and Elsa have never had the chance to create any traditions of their own. This casts a shadow on what they thought would be a huge holiday celebration. Olaf teams up with Sven on a merry mission to comb the kingdom to bring home the best traditions to save this first Christmas for his friends. Traditions are personal though, what one family treasures might seem completely bizarre to another. Olaf being Olaf though just grabs everything he can find. He'll do anything for his friends to give them all the traditions that he can. It is a very heart-felt story that you won't want to miss! Perfect to get you in the holiday spirit and ready to see Coco!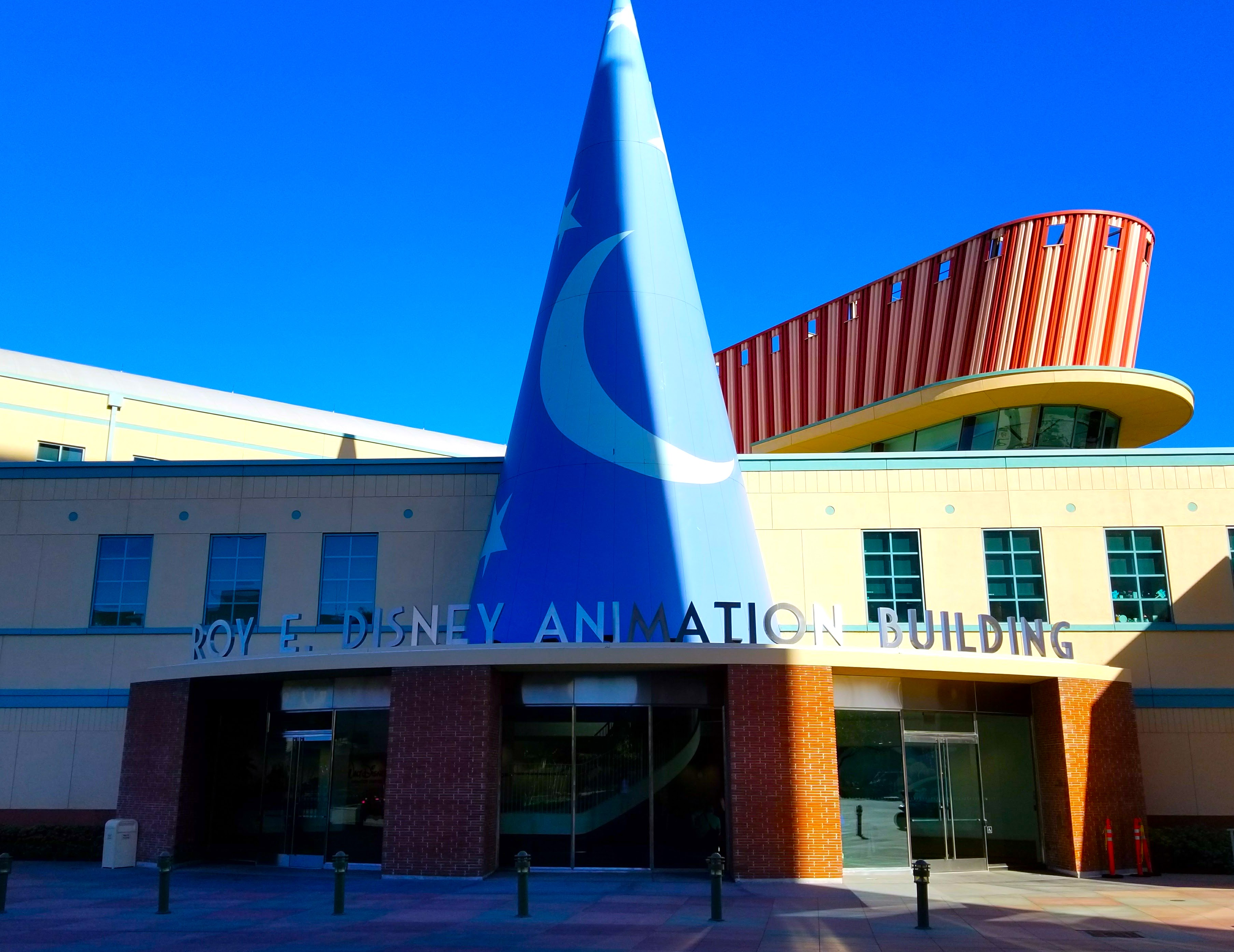 A few weeks ago I attended the press day with screening and reception at the Walt Disney Animation Studios for Olaf's Frozen Adventure where we were able to interview Josh Gad, Directors Stevie Wermers-Skelton & Kevin Deters, and Producer Roy Conli. It was a very heart-warming interview and would have melted your heart.
Kate Anderson and Elyssa Samsel surprised us all with a special musical performance of one of the new songs, "That's right." It was a very magical moment to hear them sing it live for us.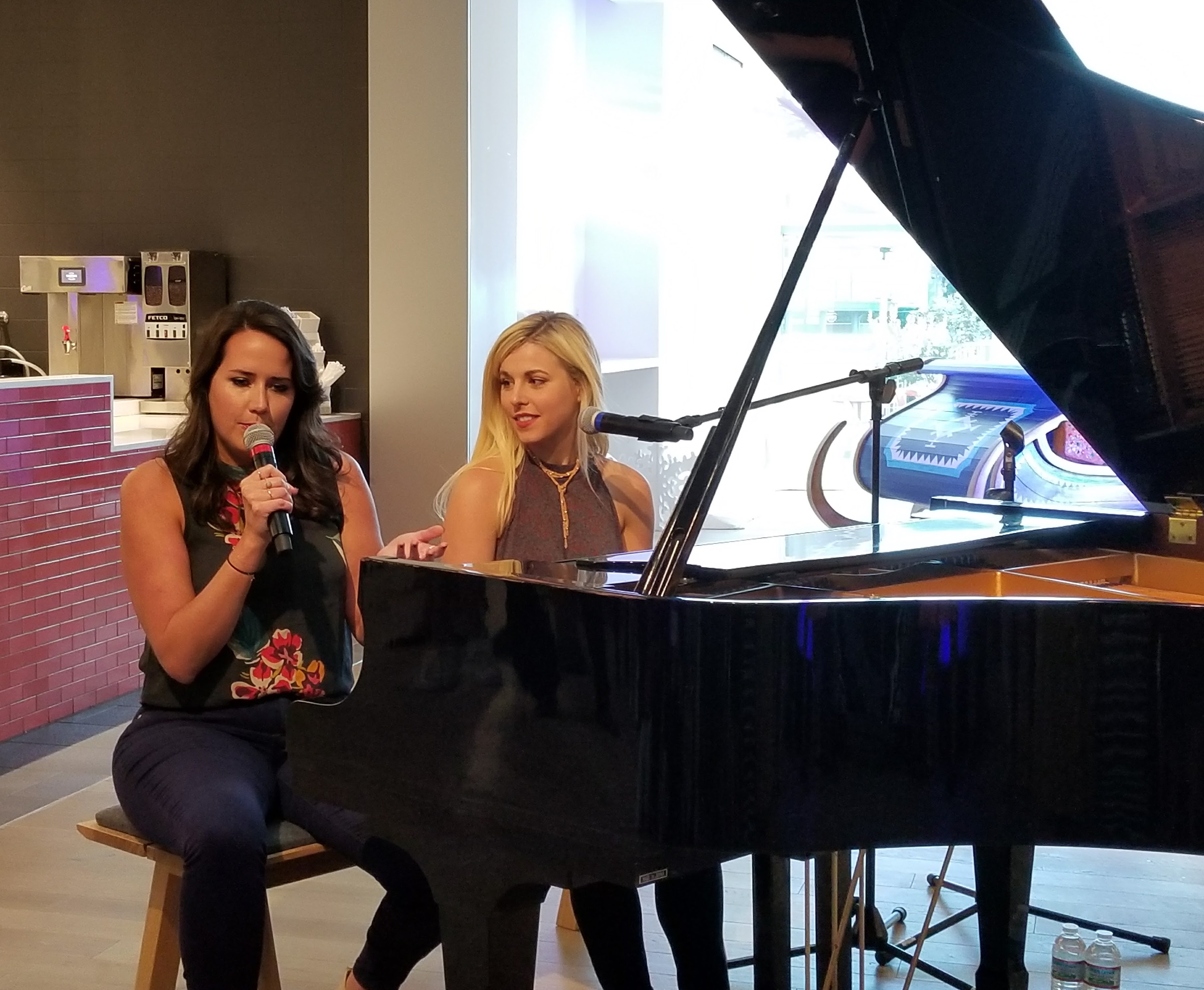 So much magic in one room that we were all trying to capture. Can you spot me? lol I am the one in the gray Mickey Mouse shirt in the bottom left.
There were also tons of magical Frozen treats on hand such as these Olaf Rice Krispies treats!