Darren's Restaurant Partners Up with Macallan for Special Dinner on March 16th!
By Erin
On Monday, March 16th, Darren's Restaurant is hosting a special 5 course dinner featuring the Macallan Brand of Scotch. If you've been around here for awhile, you know this isn't my first time at Darren's. This past summer, I was introduced to this gem of a place located in beautiful Manhattan Beach, just steps away from the beach. The food at Darren's is beyond amazing, and they also are very Gluten Free friendly! Be sure to check that out as well in: Gluten Free Fine Dining at Darren's in Manhattan Beach! I was lucky enough to get a sneak peek of this very special event happening on March 16th, so come take a look at what's in store! If you are not able to attend this event, as I believe it has already sold out, I still highly recommend checking this place out and also giving The Macallan a try!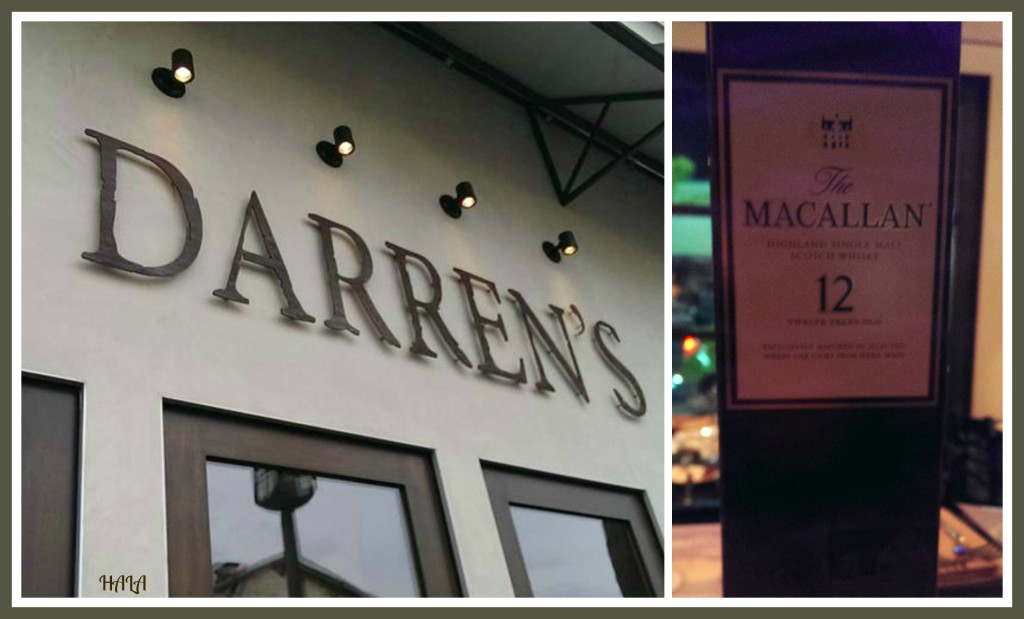 This exclusive dinner event, slated for next Tuesday, March 16th at 7pm, will feature a personalized and guided tasting which will introduce guests to The Macallan brand of single malt Scotch and starts off with a nice welcoming cocktail, like the one below.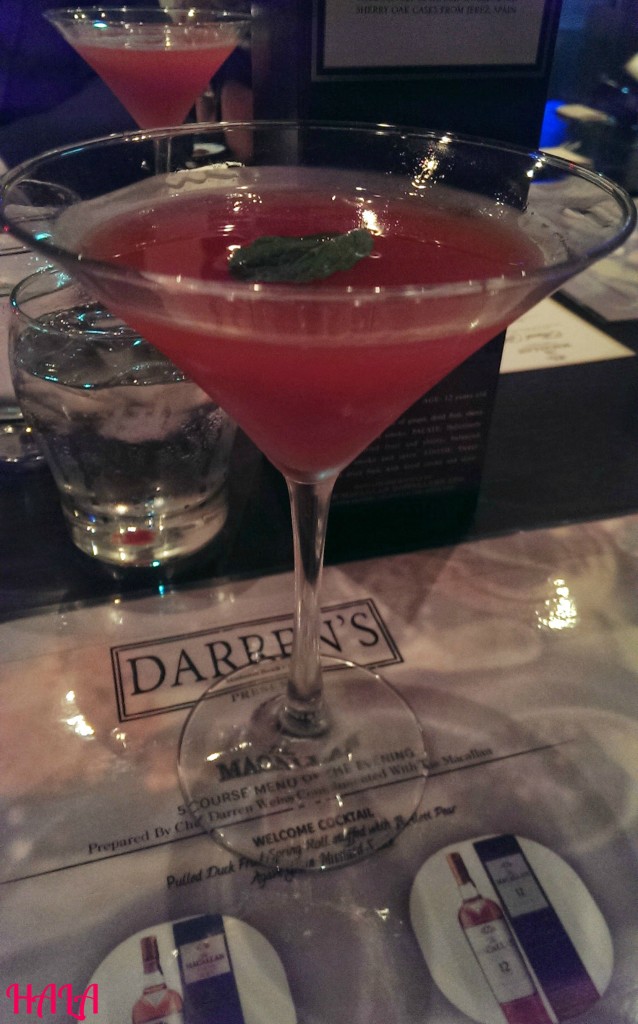 First, we were welcomed with the "Welcome Cocktail," which was the Manhattan Boulevardier, made with Cutty Sark "Prohibition," Campari, blood orange juice and Noilly Prat. I loved this drink. The blood orange gave it just enough of a fruity taste for my liking. I love anything blood orange, so there is no surprise really that I loved this drink.
Our first course, that went along with the "Welcome Cocktail," (as well as a head start on The Macallan 10 Year Old Fine Oak, pictured here) was a Pulled Duck Fried Spring Roll, stuffed with Bartlette Pear Agave Grain Mustard Sauce. The Spring Roll was popping with flavor and it paired very well with the cocktail as well as with the 10 year old fine oak. I've never thought much of Scotch before, but I actually liked this one. It was pretty smooth and wasn't too strong. This was my 2nd favorite scotch we tried over the course of the evening.