Disney on Ice Worlds of Enchantment
By Erin
The other night I had the opportunity to see Disney on Ice Worlds of Enchantment at the Honda Center in Orange County. My friend and her two kids also enjoyed the show with me. This show is amazing and entertaining for Disney fans of all ages. A magical show you won't want to miss this holiday season!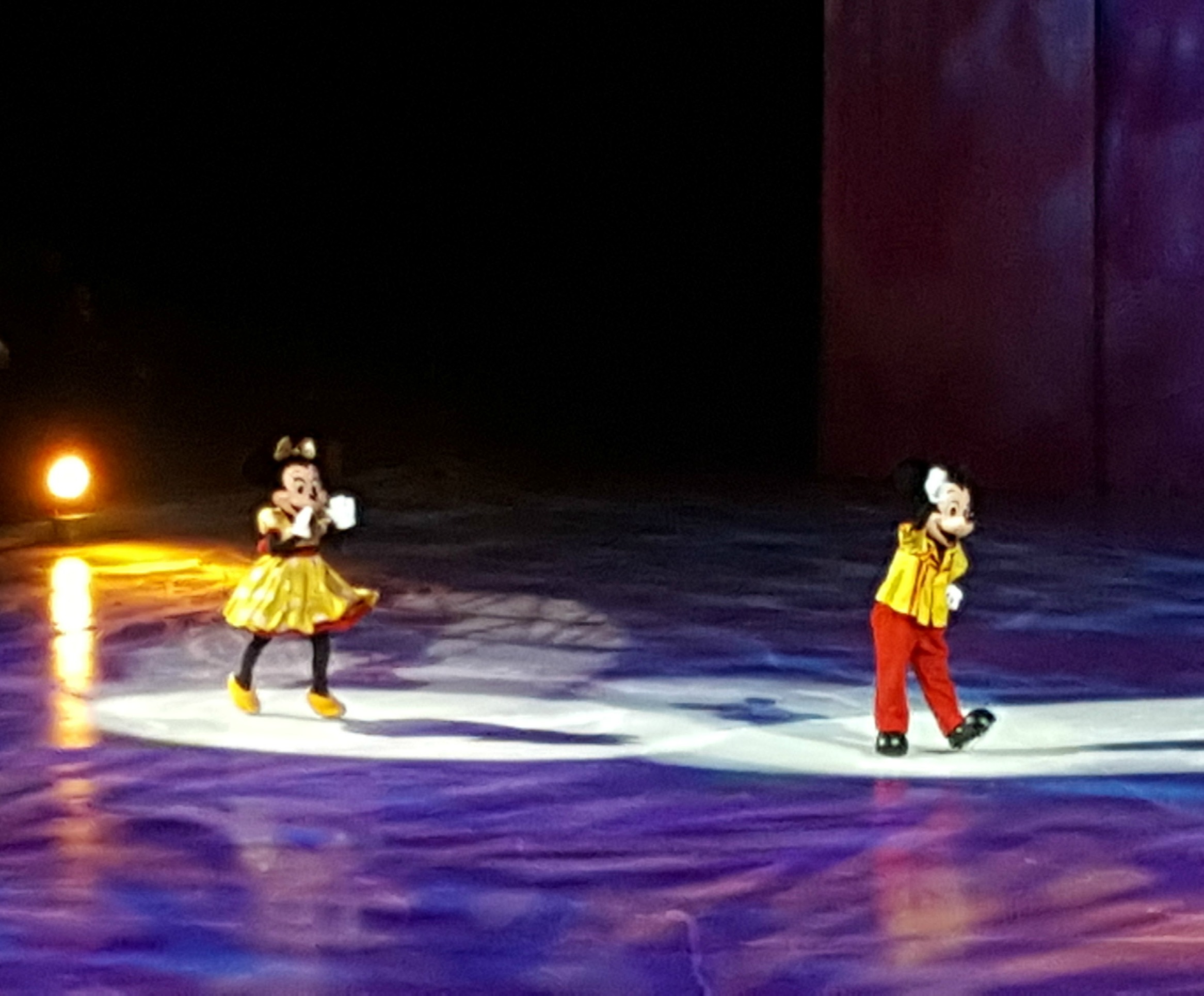 The show starts with Mickey and Minnie making a grand entrance as they host the show by introducing playful scenes from some of your favorite Disney movies. Toy Story 3, The Little Mermaid, Cars, and Frozen are about to take the ice. Each story is told with such talent and grace from the ice skaters as they float and spin across the ice.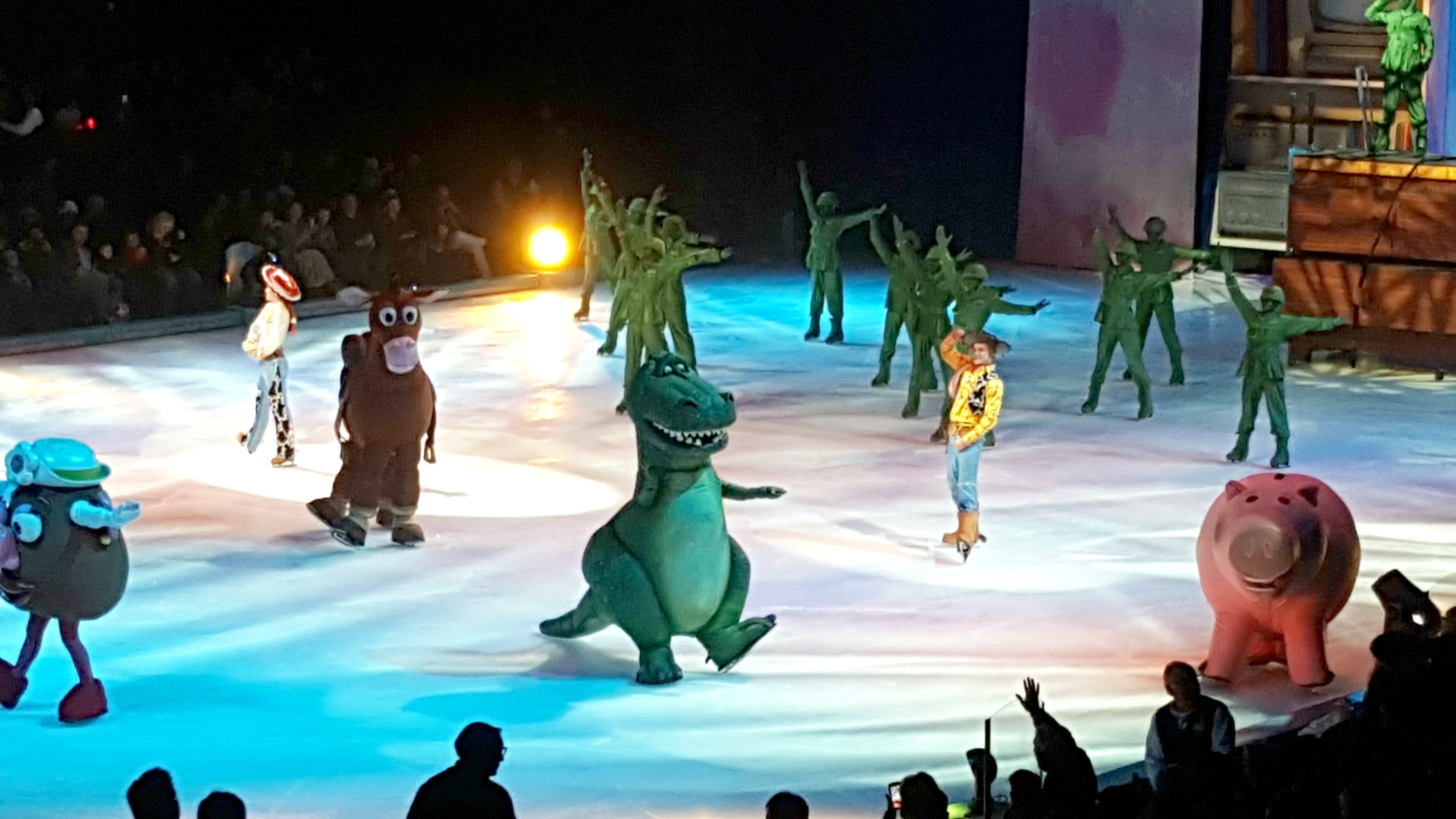 First up is Toy Story 3. Starting off in Andy's room as he says goodbye to his toys before he leaves for college. Andy's green army men march onto the ice followed by Buzz Lightyear, Barbie & Ken, Woody, Cowgirl Jessie,  and the rest of the characters from Toy Story. They escape Lotso, the teddy bear at the Sunnyside Day Care.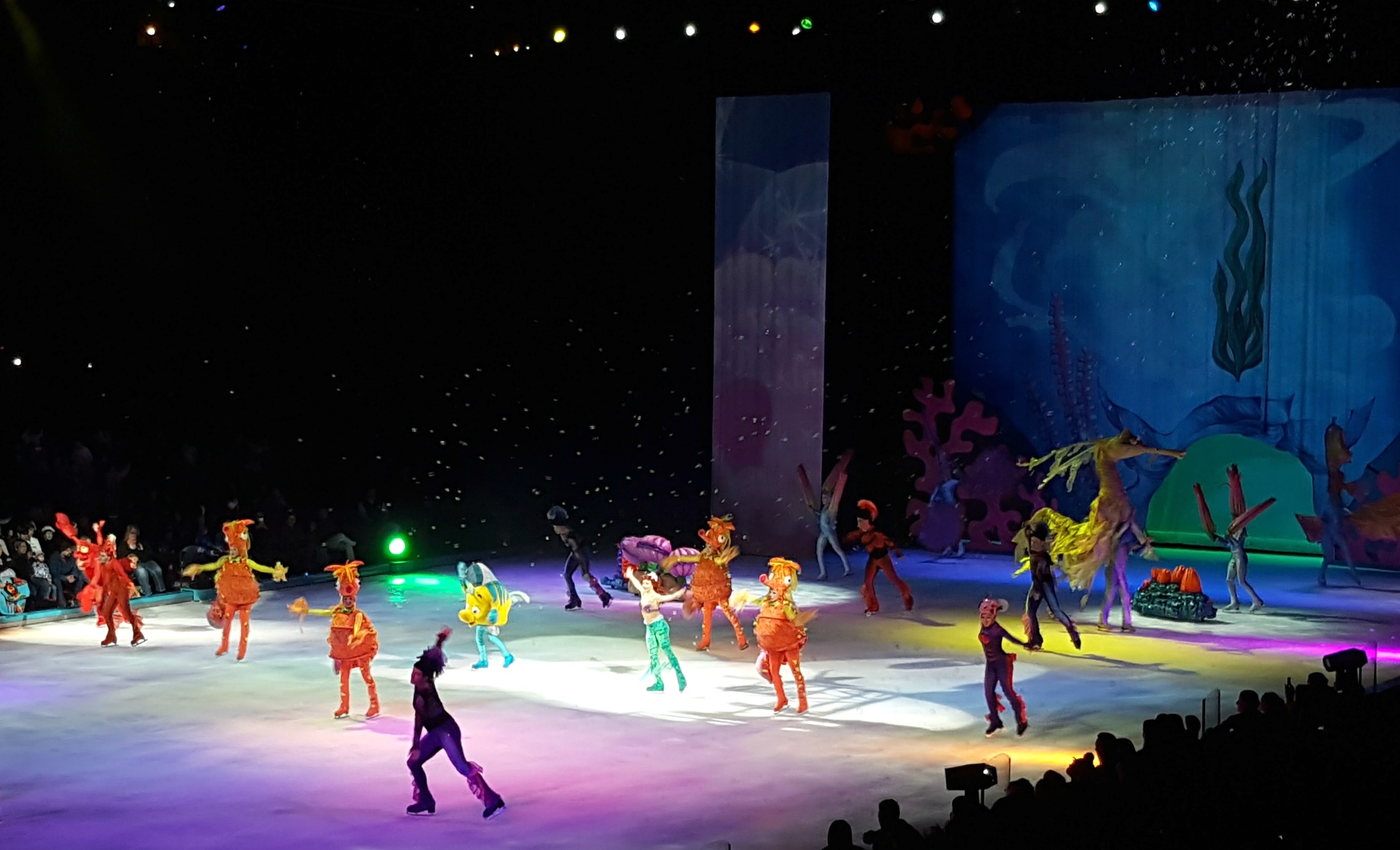 Next, we were mesmerized by The Little Mermaid. Sebastian swims out looking for Ariel. She is with her one of her best pals Flounder. Then Ursula and Prince Eric make their appearances. It feels like you are actually under the sea as bubbles fall from the sky as they sing the song "Under the Sea."